When it comes to surfing in Bali, professional surfer Bruno Santos experienced the closest thing to transcendence that a wave rider can get when he dropped into an empty lineup on Bombie and carved the cliff face of a seemingly neverending wave for more than a minute.
Bombie is a surf break in southwestern Bali that can snap leashes and bust the boards of even the most seasoned riders. For those with a step up (a big wave board), a successful run might grant a few giant, heart-stopping turns on the wave's face, but escape routes quickly evaporate like mist blowing off of a curl.
Santos put down possibly the longest run ever at Uluwatu and made it look like a walk in the park.
Related: Catching Waves on Camp Pendleton: Surfing Culture Provides Community of Strength
Alby Falzon discovered Uluwatu and its surf breaks in 1972 while shooting the underrated surf film Morning of the Earth. The classic 1970s psychedelic reel started as an exploration of the waves around Kuta, a fishing village on the west coast of Bali, but stumbled upon the otherworldly surf off the southwestern tip of the Bukit Peninsula, only accessible through Uluwatu Temple.
There are five breaks in Uluwatu. Bombie is the outermost and most powerful, with swells that can tower more than 20 feet at their zenith. Temples, Outside Corner, Racetracks, and The Peak line up inside of Bombie as the surf bullies its way toward shore.
As one of the pros in Falzon's film, Steve Cooney was the first-ever surfer to ride Uluwatu's swells. He was just 15 at the time.
Related: Free Range Q&A With Surfer, Hunter, Filmmaker, Badass Mark Healey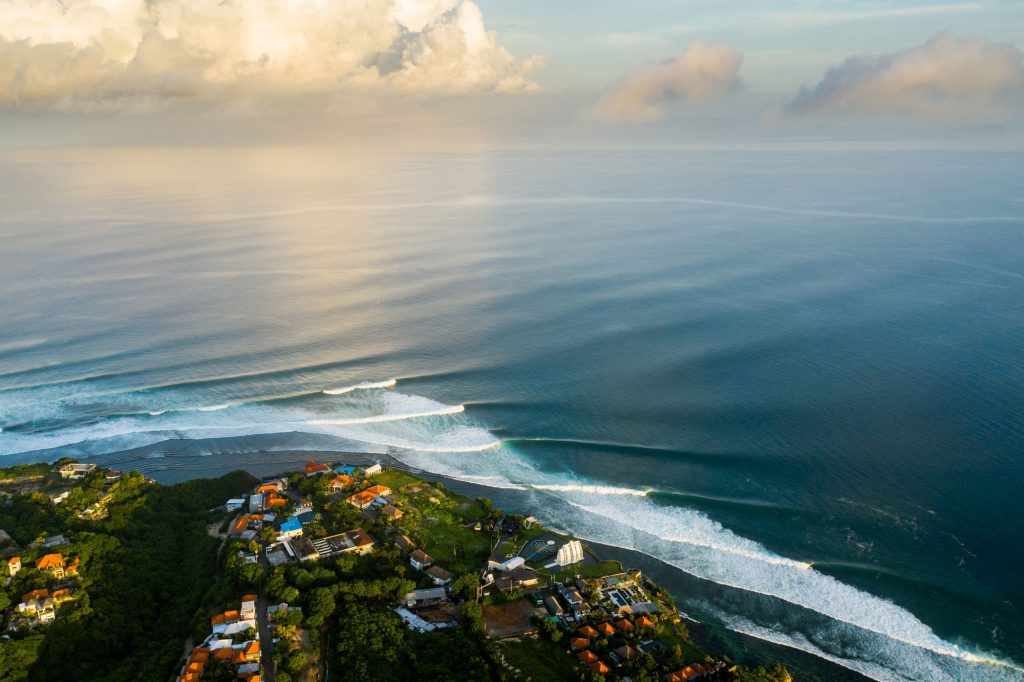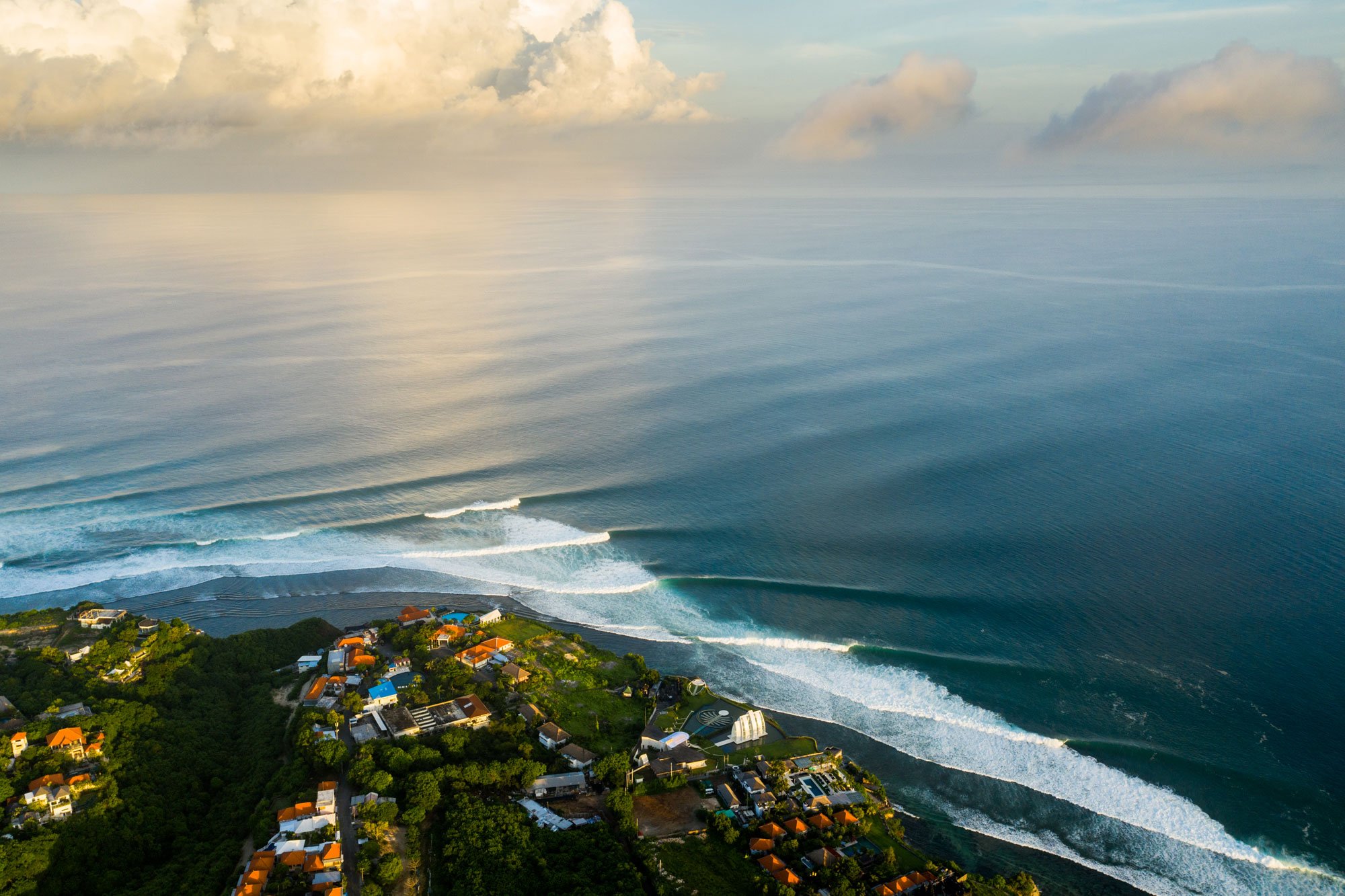 The reason for the primo conditions is a bit more complicated than "the epic stars aligned, dude." According to Surfline's Director of Forecasting, Kevin Wallis, a storm tracked into the central part of Indonesia with winds at the same speed as the swells they created, which pumped more energy into them. 
The storm also pushed 1,500 miles further north than winter storms usually do, which meant that those swells reached land with that much more energy — meaning that "the epic stars aligned, dude."
Related: Watch – USA's Carissa Moore Rides Wave to 1st Ever Surfing Gold
The lure of big wave surfing got its start in the 1930s and 40s along the north-facing shores of the Hawaiian islands. Beyond the Aloha State, Califonia is probably the world's best-known destination for big swells. Baja, Tahiti, Chile, Australia, and Tasmania are famous as well. Even Ireland boasts 50-foot waves in Mullaghmore Head. 
What is the single biggest wave ever surfed? That's a controversial topic.
Garrett McNamara tamed a 78-foot wall in Nazaré, Portugal, in 2011, but Benjamin Sanchis attempted a 108-foot behemoth in the same location in 2014. McNamara finished riding his wave. Sanchis didn't. It comes down to how long the surfer is on their board, and Sanchis went down in a bit of a gray area. 
Surfers chase the next big swell all over the world. Some spend their entire lives pursuing the perfect wave. Ask anyone who witnessed Santos' run at Bombie, and they'd probably tell you that he'd found his. Ask Santos, and he'd probably tell you there's an even better one out there.
Read Next: Big Wave Surfing: An American Just Rode One of the Biggest in Surf History