American surfer Carissa Moore made history Tuesday when she won gold in the women's shortboard event at the Tokyo Olympics. Moore defeated South Africa's Bianca Buitendag in the head-to-head final round of the first-ever Olympic surfing event.
The event took place at Tsurigasaki Beach, located 40 miles outside of Tokyo, where surfers took advantage of huge waves that rolled in ahead of tropical storm Nepartak.
Moore, a four-time world champion, defeated Brazil's Silvana Lima in the quarterfinal matchup, 14.26 to 8.30. She went on to edge out Japan's Amuro Tsuzuki with a final score of 8.33 to 7.43, despite Tsuzuki's intimate knowledge of her home waters.
Moore then gave a nearly flawless performance in the final match against Buitendag, scoring a commanding 14.93 to Buitendag's 8.46.
After her win, Moore blew a kiss to the overcast sky before catching a victory wave. Once back on shore, Moore was wrapped in the American flag, crying happy tears and receiving hugs from her teammates.
"The ocean has changed my life and I can't imagine my life without it. I'll be surfing until I'm in the ground," Moore told reporters after her gold medal victory. "Riding the wave makes you feel free, it makes you feel present, it makes you feel more in love with yourself, the ocean, and the environment."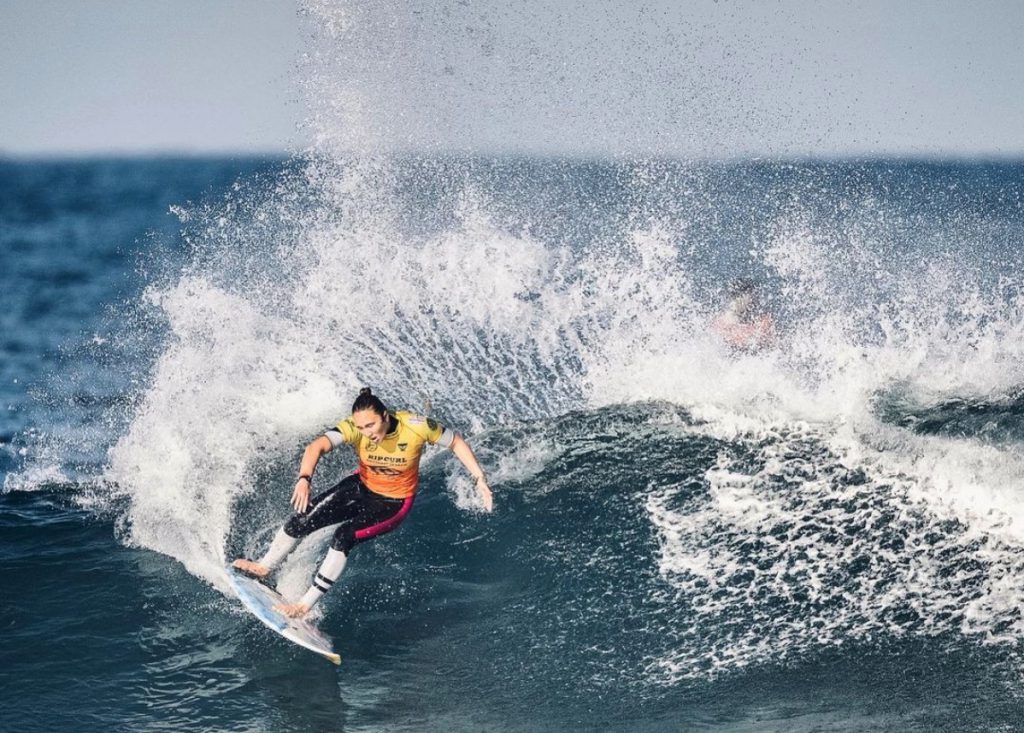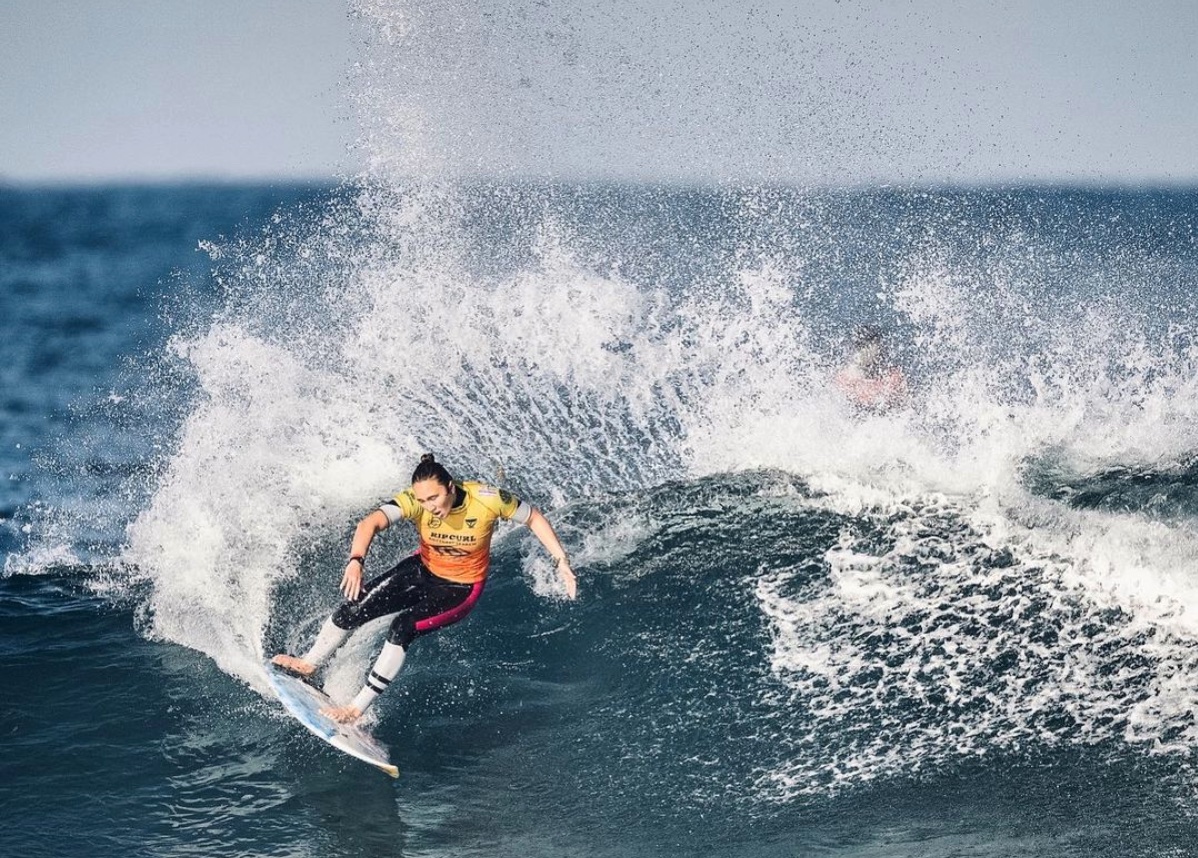 Moore began surfing in her home state of Hawaii when she was only 5 years old. A young surfboarding sensation, she was surfing competitively at age 11. At 16, Moore won the Triple Crown of Surfing, and at 18, she became the youngest surfer to win a world title.
When not shredding waves, Moore mentors young girls through her nonprofit, Moore Aloha. The organization's mission is to "encourage young females through the sport of surfing to be strong, confident and compassionate individuals."
Read Next: How To Stream and Watch the Best Tokyo 2020 Olympic Events