Choosing a knife steel is one of those things that if you go down that rabbit hole and get super into it, you're certain to form bizarrely strong opinions and develop weird loyalty for certain alloys. A lot of people fumble around with different knives of varying quality until they find a steel they like — and then they keep buying it. But you don't have to get full-on obsessed to be able to judge whether a particular alloy is right for you.
Four main considerations have to be balanced for good blade steel, and the balance changes depending on the knife's intended application. Those are edge retention, ease of sharpening, toughness, and corrosion resistance. Knife makers are always striving to find the right balance or to create new production methods that circumvent that balancing act. A harder steel makes for better edge retention, but a harder blade can be brittle and difficult to sharpen.
Softer steel is less brittle, won't chip, and can be easily sharpened, but it won't take or hold an edge as well. To make things more complicated, some additives to steel that make it more resistant to corrosion can affect these other attributes, as can the method used to make the steel.
Hardness
The hardness of steel is measured on the Rockwell scale using the Rockwell hardness test. Knife blades generally land somewhere in the hardness test between 55 and 66 HRC (Hardness Rockwell C). The harder a steel is, the better it holds an edge, but the more difficult it is to sharpen once it eventually dulls.
If knife steel is too hard, it becomes too brittle for heavy use and won't hold up to wear and tear. A softer steel, closer to 55 HRC, is easier to hone and sharpen, but will dull faster and won't take an edge as well. The goal of knife designers has long been to find that sweet spot on the hardness scale that has good edge retention while being durable and not too difficult to sharpen or too brittle so that the edge chips.
Outdoor knives tend to be on the harder side compared to, say, kitchen knives, for added durability and ruggedness.
Corrosion Resistance
At its base, steel is an alloy created by combining iron with a percentage of carbon, which adds strength and fracture resistance by changing how the structure of the iron is arranged. The resulting alloy is still mostly iron, which means that it's susceptible to oxidation and corrosion.
Many types of stainless steel are resistant to corrosion and oxidation, thanks to the addition of a percentage of chromium and/or other ingredients. That doesn't mean stainless steel is corrosion-proof; cheap "stainless steel" will rust pretty easily.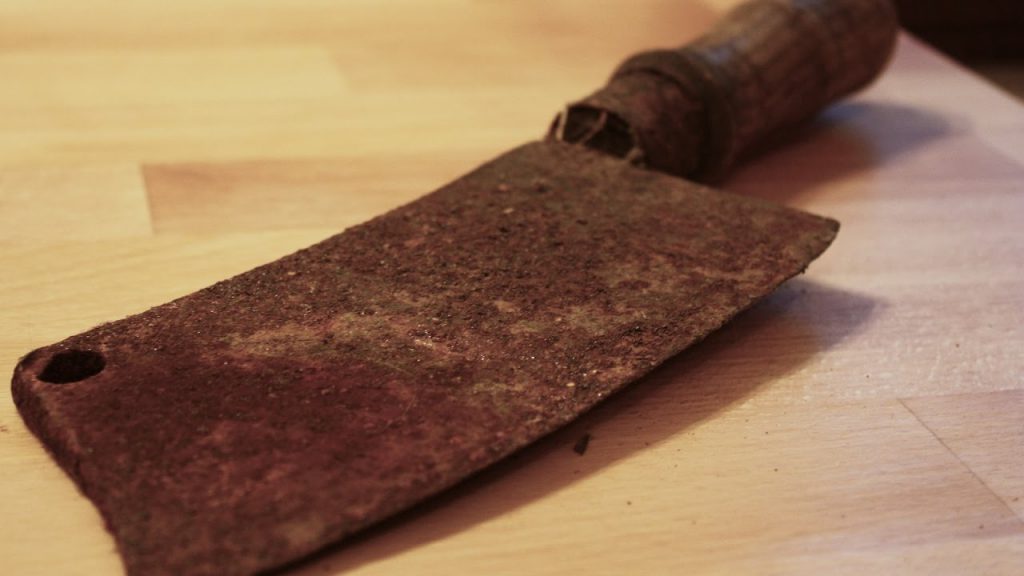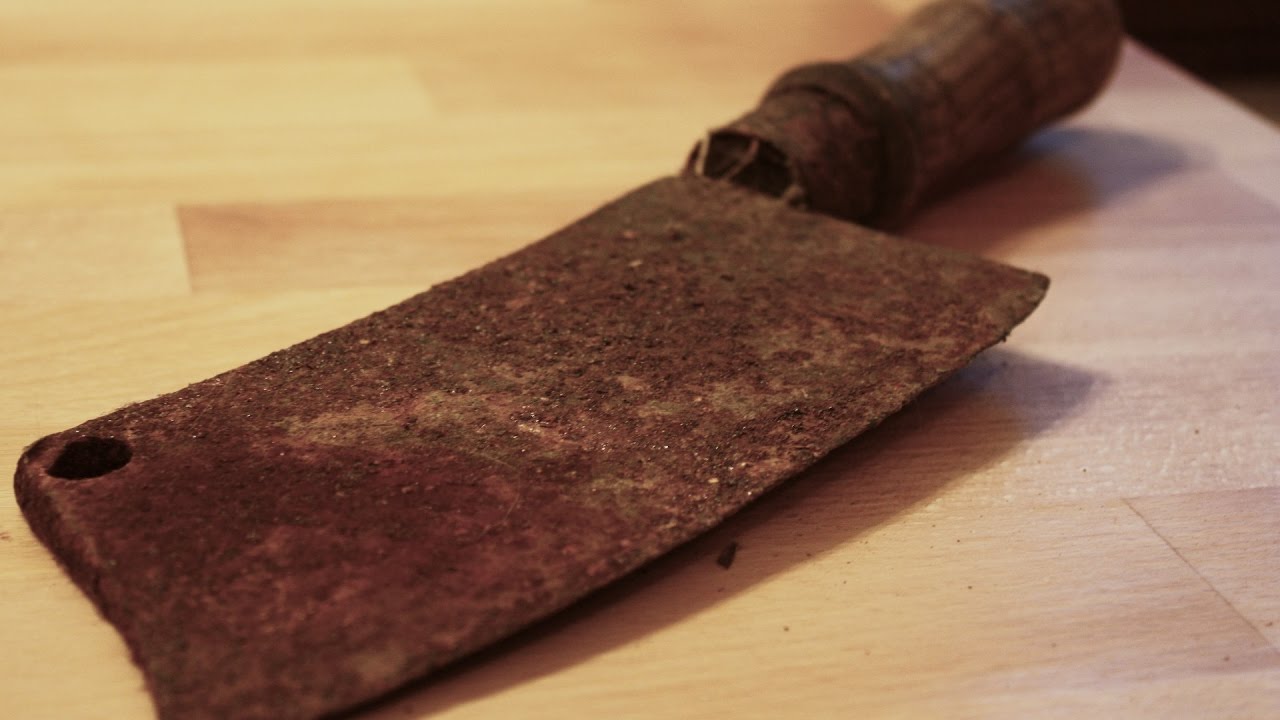 Most any stainless steel will rust eventually, if it's kept in the wrong conditions long enough — or if it spends a few hours in a saltwater environment, and you forget to clean it right away, as any angler or duck hunter knows too well (there are some steels that have bested this shortcoming, but more on that later).
Aside from iron, carbon, and chromium, you'll also commonly find molybdenum, manganese, vanadium, nickel, tungsten, and cobalt added to knife steel alloys.
Lots of recipes exist, and you'll see all kinds of designations stamped or laser-etched into knife blades, and more are being created all the time, so don't feel ashamed if you have to Google an exotic steel to find out what it's about.
Types of Steel
These are the major and very broad types of steel used for knives and their characteristics: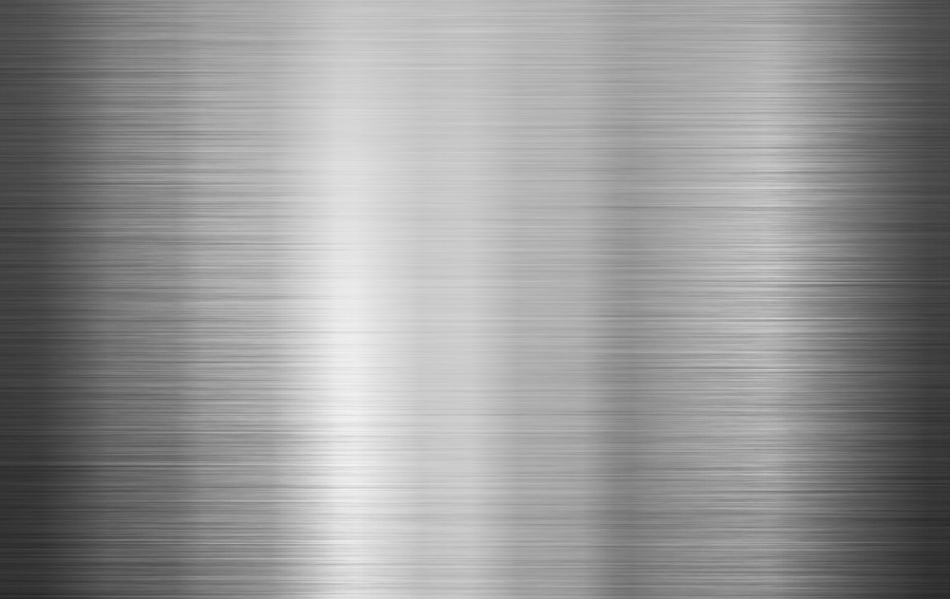 Stainless Steel
This type of steel is the most common in all categories of knives. This alloy is quite forgiving and requires the least amount of skill or knowledge to keep sharp and in good shape. To be considered "stainless," a steel must include at least 10% chromium.
A range of stainless steels, spanning a spectrum of price and quality, are used in knives. The hardness of stainless steel generally maxes out around HRC 58 on the Rockwell scale, but the alloy can be pushed with heat treating and other techniques. Despite the name, stainless steel will still rust, but it usually won't do so from mere exposure to air and humidity.
Powder Stainless Steel
This type of steel still has a percentage of chromium in it, but it is produced differently to increase hardness. The steel is powdered to make the structure of the grains extremely fine in a process called powder metallurgy.
Powder stainless steel can reach HRC 64 to 65, and knives made from it can have incredibly thin and sharp edges. The trade-off, as usual, is powder stainless generally is more brittle, and it is more prone to chipping on hard surfaces such as bone.


Carbon Steel
As the name implies, carbon steel has a high percentage of carbon, but it does not have the requisite amount of chromium to classify it as stainless. As such, carbon steel will rust on you quickly if not dried and oiled after use. Again, the advantage of the high carbon content is a much harder, thinner, sharper, and long-lasting edge.
True carbon steel is used in high-end sushi knives, but to be of use in an outdoor knife, a carbon blade needs some kind of coating to prevent corrosion.
Damascus Steel
This type of steel produces a distinct wavy pattern on the surface of a blade, but be warned: if you see a distinct Damascus-like pattern on a cheap knife or a giant sword, it was almost certainly created with acid etching. That blade isn't anything close to Damascus steel.
Real Damascus steel is created by welding multiple steels together, creating a high-temperature bond with a flux sealing the joint to keep oxygen out. The welded steel is then wrapped around a core steel, and the blade is forged.
Specific Knife Steels and Their Characteristics
While those are the broad categories, you will find some specific types of steel when knife shopping. Some are common and others are more high-end.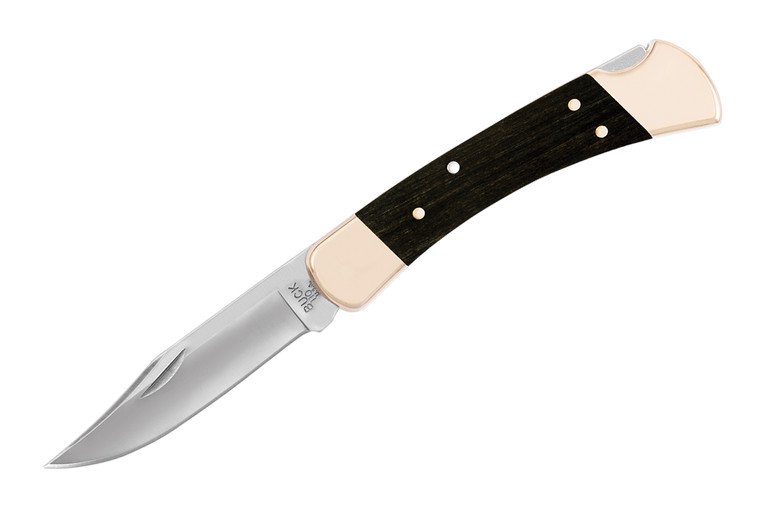 420, 440A, and 440C
Type: Stainless Steel
Hardness: HRC 50-55
These stainless steels are used to create blades for low- and mid-range knives. The 440C version has more carbon and is harder than 440A.
You will find 440A steel in cheapo, blister-packaged, pressed-steel steak knives and 440C in inexpensive EDC and outdoor knives.
It has good corrosion resistance due to a high dose of chromium in the mix, but that just means it won't — usually — rust or pit by sitting out in the air. It's also on the soft side, meaning if you can manage to get a razor edge on a 440 blade, it won't hold for very long, and the knife will require regular sharpening, even after moderate use. There are also 440B and 440F alloys, but you won't usually find those used for knife blades.
You will, however, see 420 stainless steel, which is what classic Buck Knives use. It has less carbon than 440, which means it's softer but tougher and easy to sharpen. However, it dulls quickly.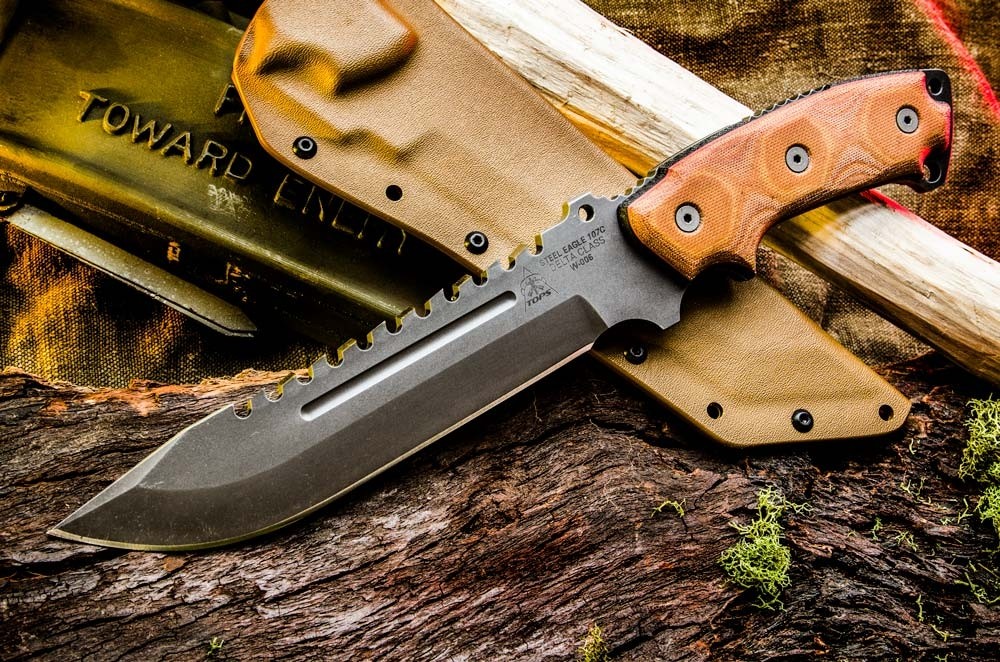 1095 Steel
Type: Carbon Steel
Hardness: HRC 56-58
This steel is a basic form of carbon steel and is commonly used to make knives of all kinds. The high carbon content produces a hard and wear-resistant blade, but it's not very tough. It holds an edge well and is easy to sharpen, but since it's not stainless steel, it can rust easily if not cleaned and oiled after use.
Typically an outdoor knife made of 1095 steel will be powder-coated or have some other kind of treatment that protects the surface from corrosion. This steel is a little brittle, so it's not suited for thin blades or folding knives.


X50CrMoV15
Type: Stainless Steel
Hardness: HRC 54-57
German knife makers have long favored this steel, and it's a versatile choice for a utility blade. It has a relatively low carbon content, keeping the hardness fairly low as well, while also including a high amount of chromium for more corrosion resistance.
While it doesn't hold an edge as well as harder, higher-carbon steels, it is tough and low maintenance while also being affordable. You will find this steel in a lot of solid, moderately priced folders and fixed-blade outdoor knives that are easy to sharpen in the field.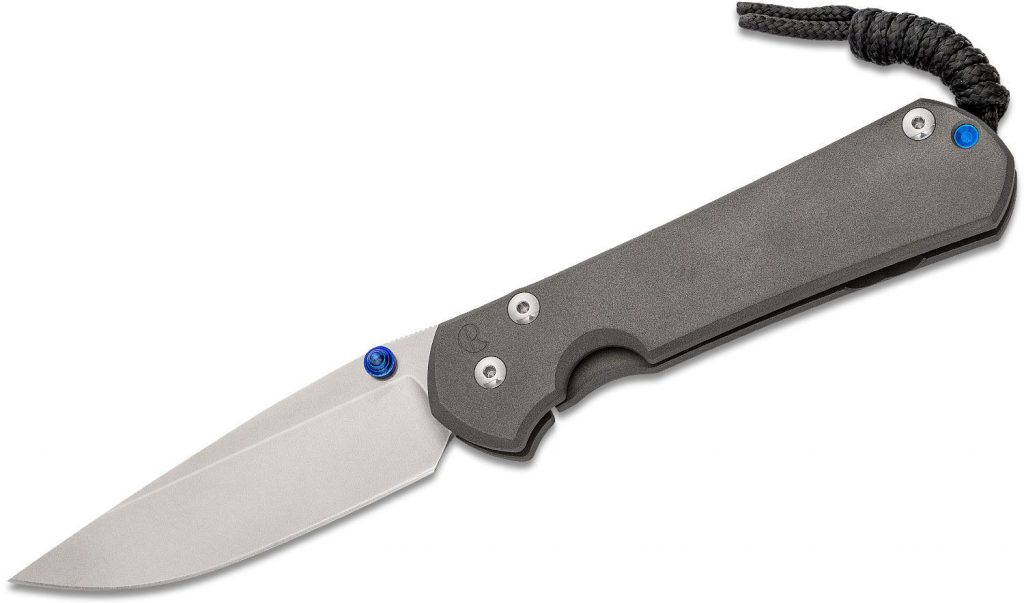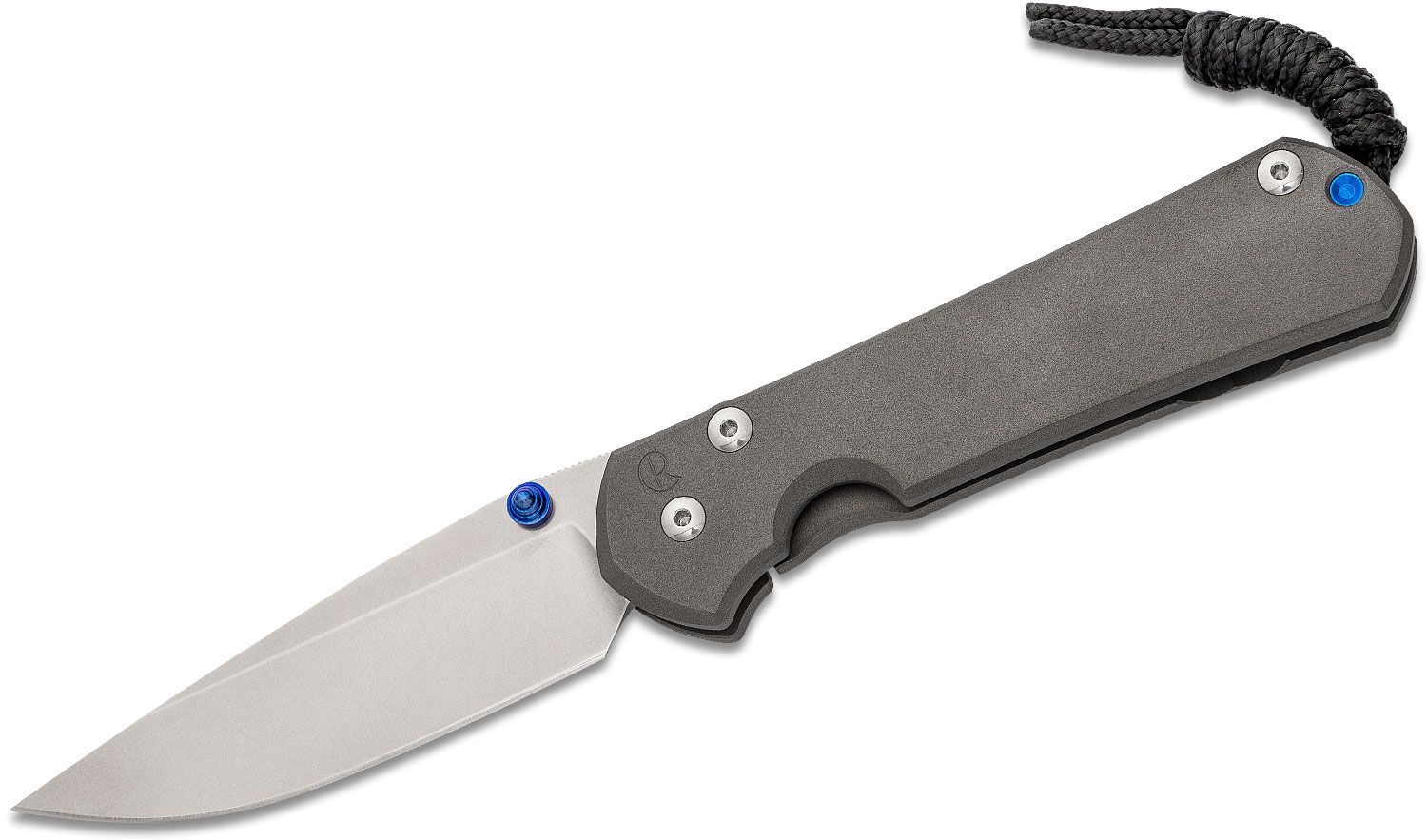 CPM S30V
Type: Powder Stainless Steel
Hardness: HRC 58-61
This steel is a favorite of knife users and designers because it was created specifically for knives. CPM S30V was developed by Crucible Industries in collaboration with famous knifemaker Chris Reeve and feedback from Spyderco's Sal Glesser as well as Ernest Emerson, Tony Marfione, Phil Wilson, and William Harsey Jr.
It has an even distribution of vanadium carbides, which gives the steel a fine grain for better sharpness and toughness. Powder steels are notoriously tough to grind, but CMP S30V makes that process easier.
As it is quite expensive, you will find this steel in premium and custom knives, and its excellent balance of toughness, edge retention, and ability to be sharpened makes CPM S30V a good choice for utility knives, folders, and outdoor knives.
In 2009, Crucible introduced the updated CPM-S35VN to meet Reeve's specifications. It has a reduced amount of carbon and vanadium and includes niobium, creating steel that's significantly tougher than CPM-S30V with similar edge retention and less chipping that's also easier to hone.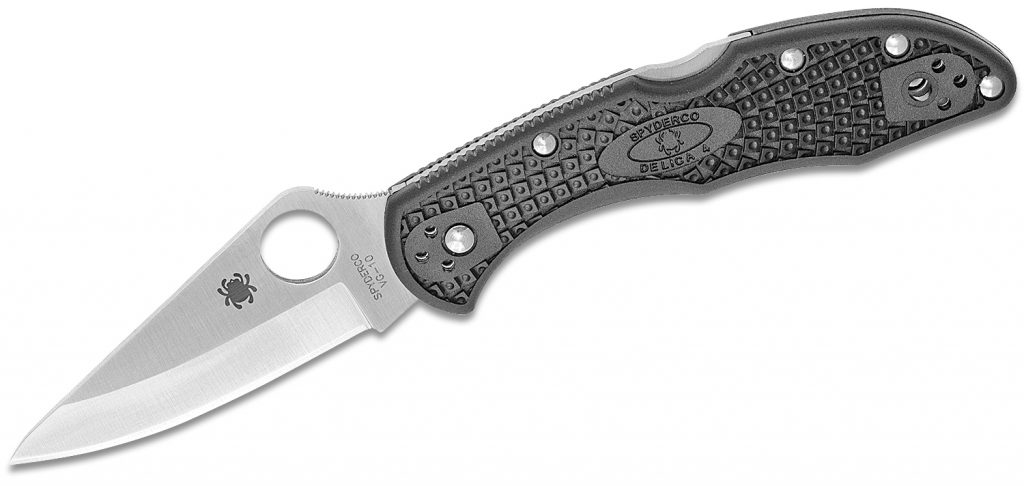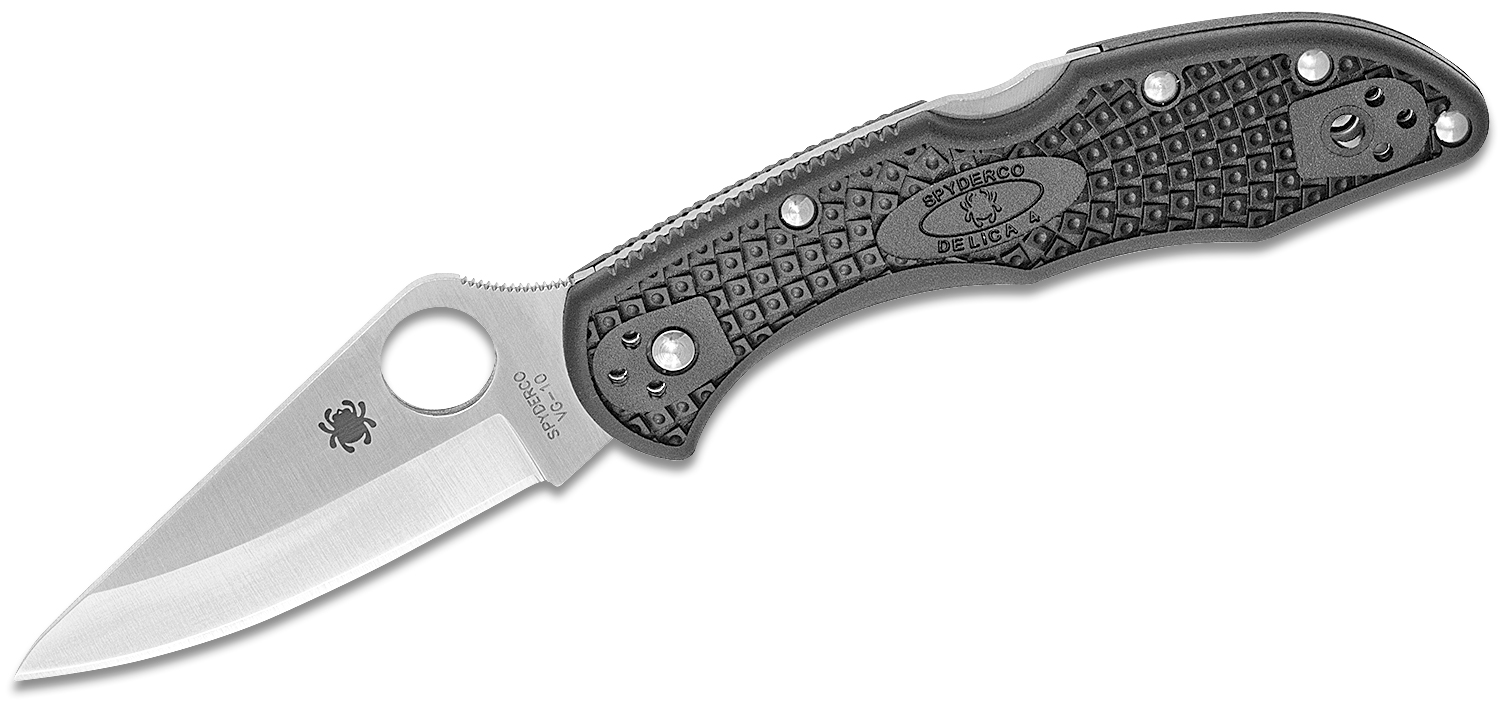 VG-10
Type: Super Steel (stainless steel)
Hardness: HRC 60-62
VG-10 is the successor to popular VG-1 steel and is considered a Japanese super steel because of its great balance of properties. Typically, a VG-10 blade has a very fine steel structure, making it easy to sharpen while also having a high Rockwell hardness score, resulting in superior edge retention.
It's a little low on the corrosion resistance scale, and a VG-10 core is sometimes clad in more corrosion-resistant steel. You will find a lot of utility and outdoor knives made from VG-10, and it's an excellent all-around choice, though VG-10 is usually a bit more expensive than other steels. Of course, because it's so hard, VG-10 also is more brittle and susceptible to chipping.
The latest steel in the VG series is VG-MAX, which has more carbon to increase strength and more chromium for better corrosion and wear resistance. Increased levels of tungsten and vanadium make the steel grain even finer, for extremely sharp blades with great edge retention that can still be sharpened without power tools. This steel primarily is used in higher-end kitchen knives, but it will likely make it into the outdoor market before long.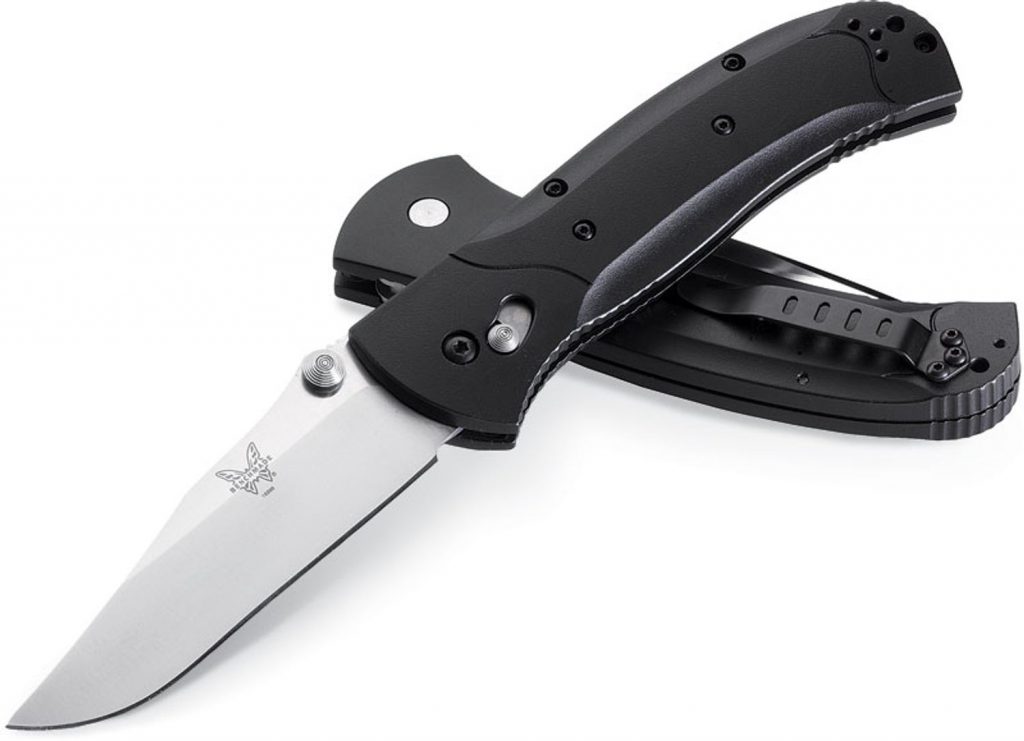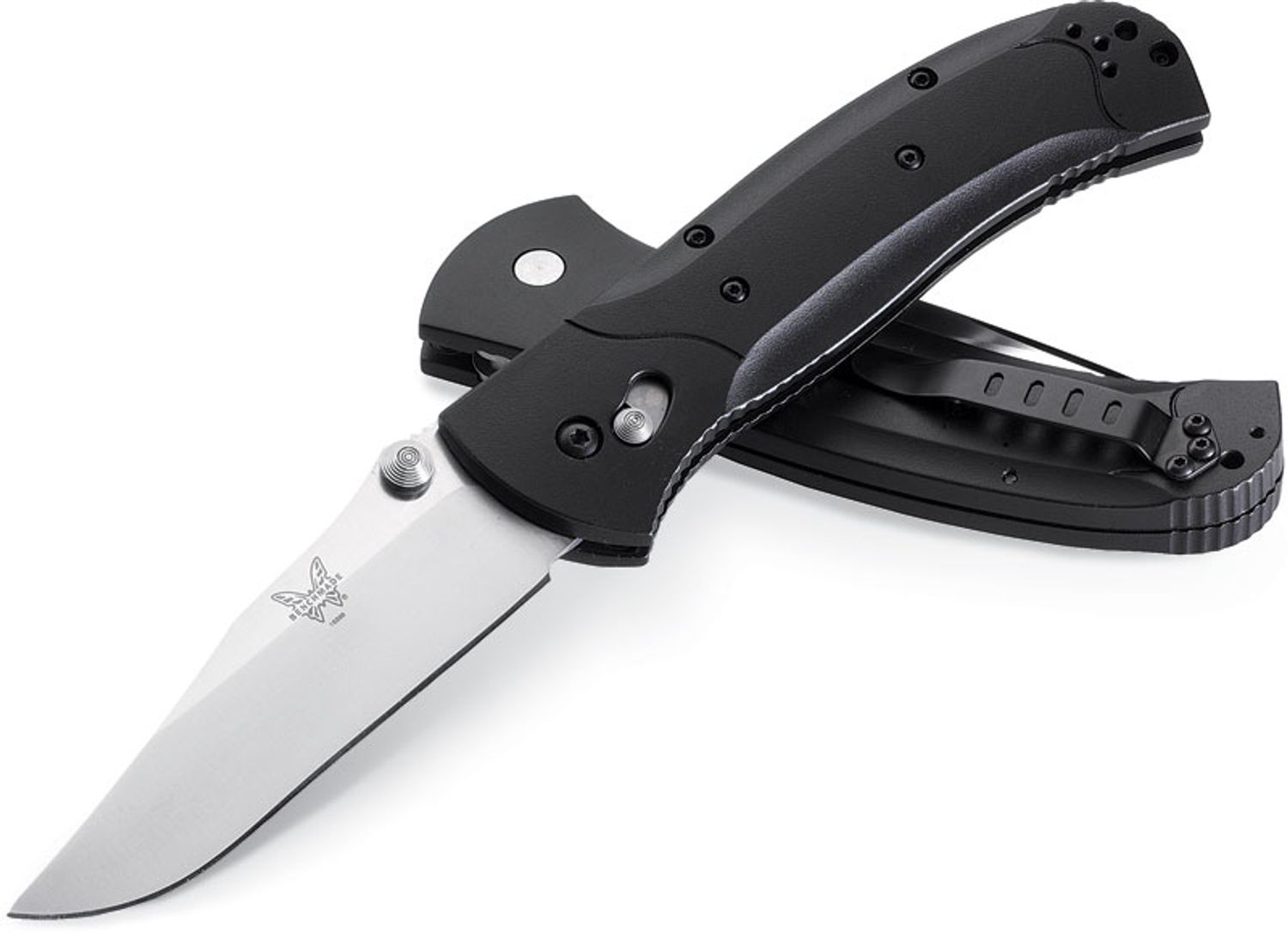 AUS-8 and AUS-10
Type: Stainless Steel
Hardness: AUS-8: HRC 57-59; AUS-10: HRC 58-60
AUS-8 is a popular knife steel that originated in Japan and possesses a great balance of properties and price. It holds an edge great, can be sharpened easily in the field, and it's also way more resistant to corrosion than mild carbon steels, making it easy to maintain. It's a great overall choice of steel for an outdoor knife of any kind.
AUS-10 is very similar to VG-10 steel, but it isn't quite as hard, which means it's a little tougher and less brittle. If you see AUS-10V stamped on a blade, that means the steel was vacuum heat-treated for greater durability.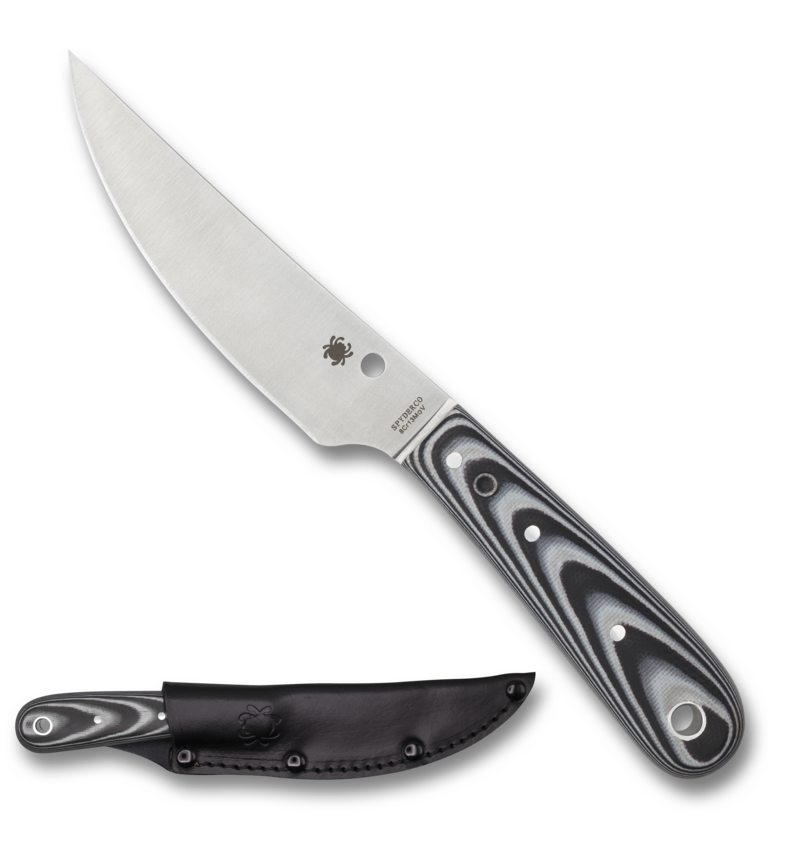 8Cr13MoV
Type: Stainless Steel
Hardness: HRC 57-58
This common blade steel comes from China and often is used in scissors and utility knives, especially moderately priced kitchen knives. Its hardness, low cost, and ease of manufacturing have made it very popular.
In a knife, it's very similar to AUS-8 steel, with high carbon, chromium, and molybdenum content, plus a higher corrosion resistance. It also has better cutting ability and edge retention than mild carbon steel. This is a good option for an affordable knife that's going to see a lot of use.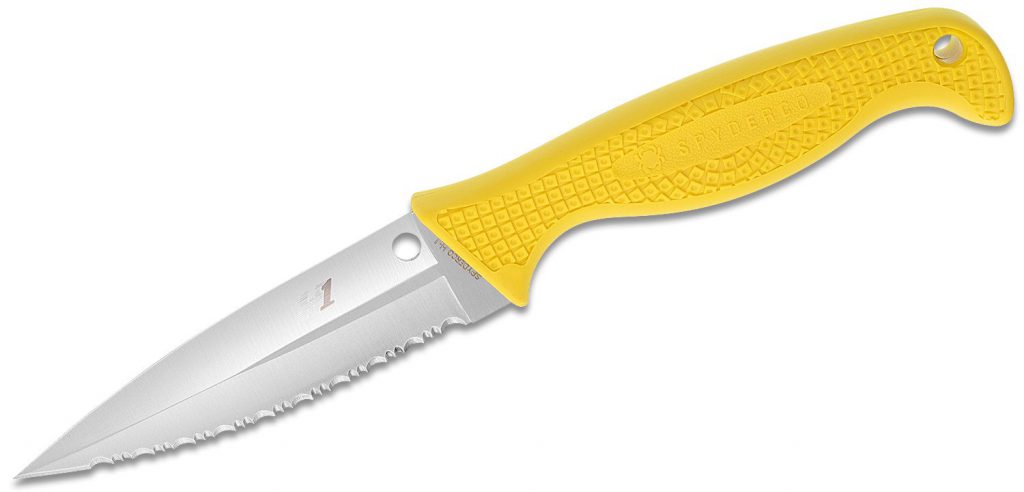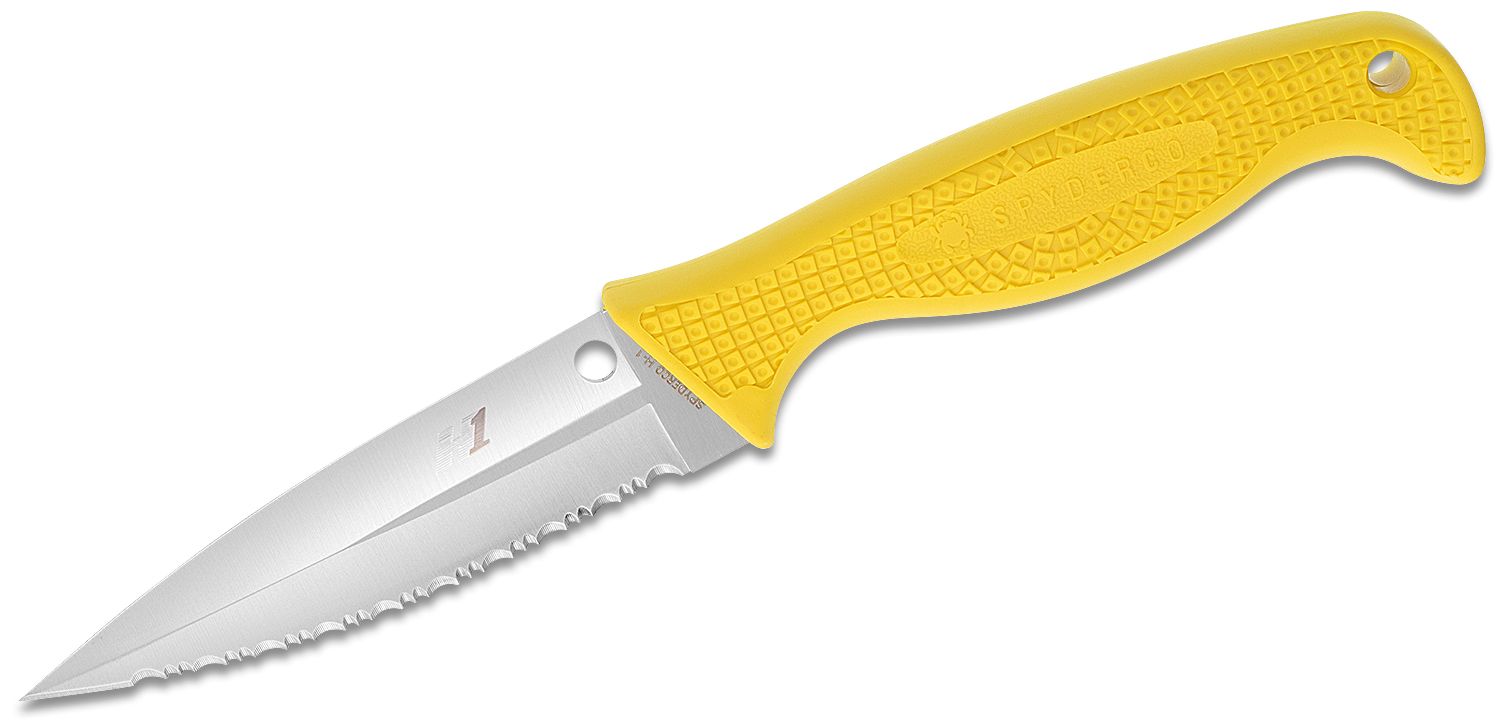 A Rustproof Steel?
H-1 and LC200N
Type: Nitrogen Steel
HRC: 56-58
A few companies have been producing knives made from super steels that are created with different ingredients and via different processes than traditional steels, making them nearly impervious to corrosion.
Spyderco often leads the way when it comes to utilizing new and exotic steels in folders and fixed blades, especially those used by Japanese knife makers in various industries.
Their highly corrosion-resistant Salt Series includes knives made from Japanese H-1 Steel and, more recently, LC200N steel. Let's go one at a time.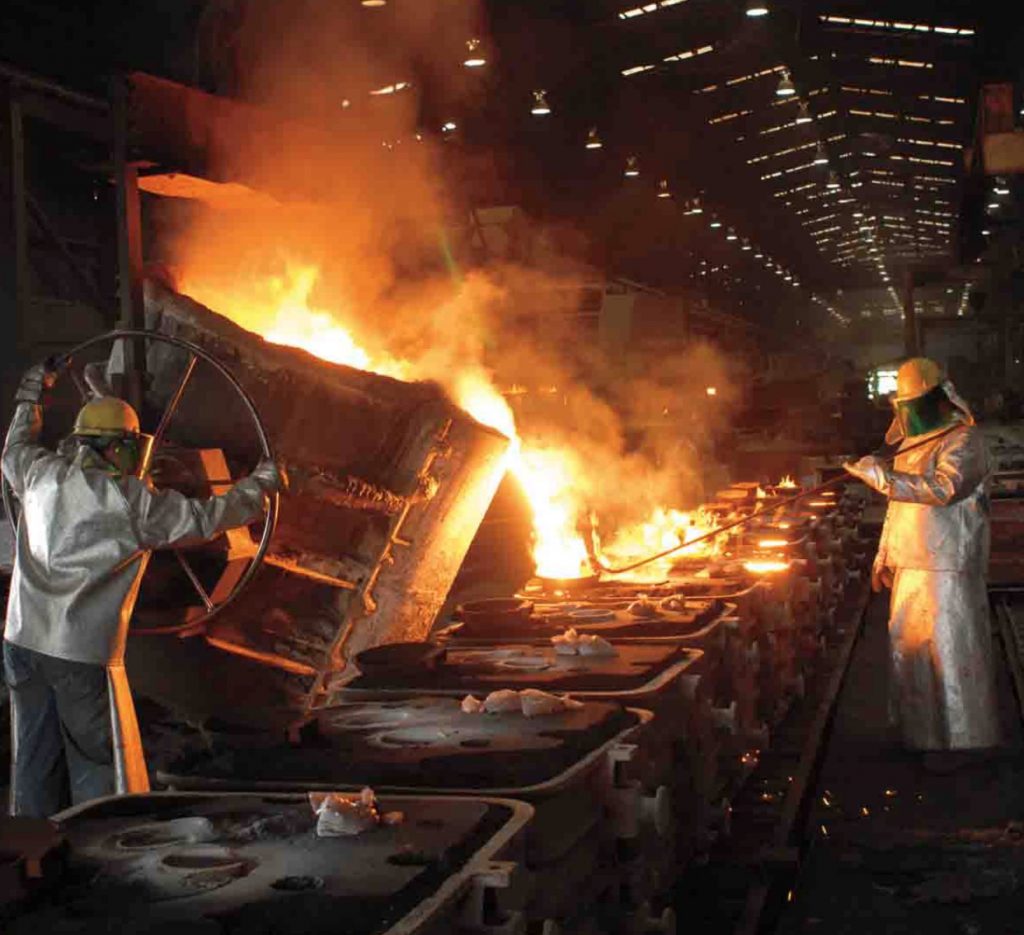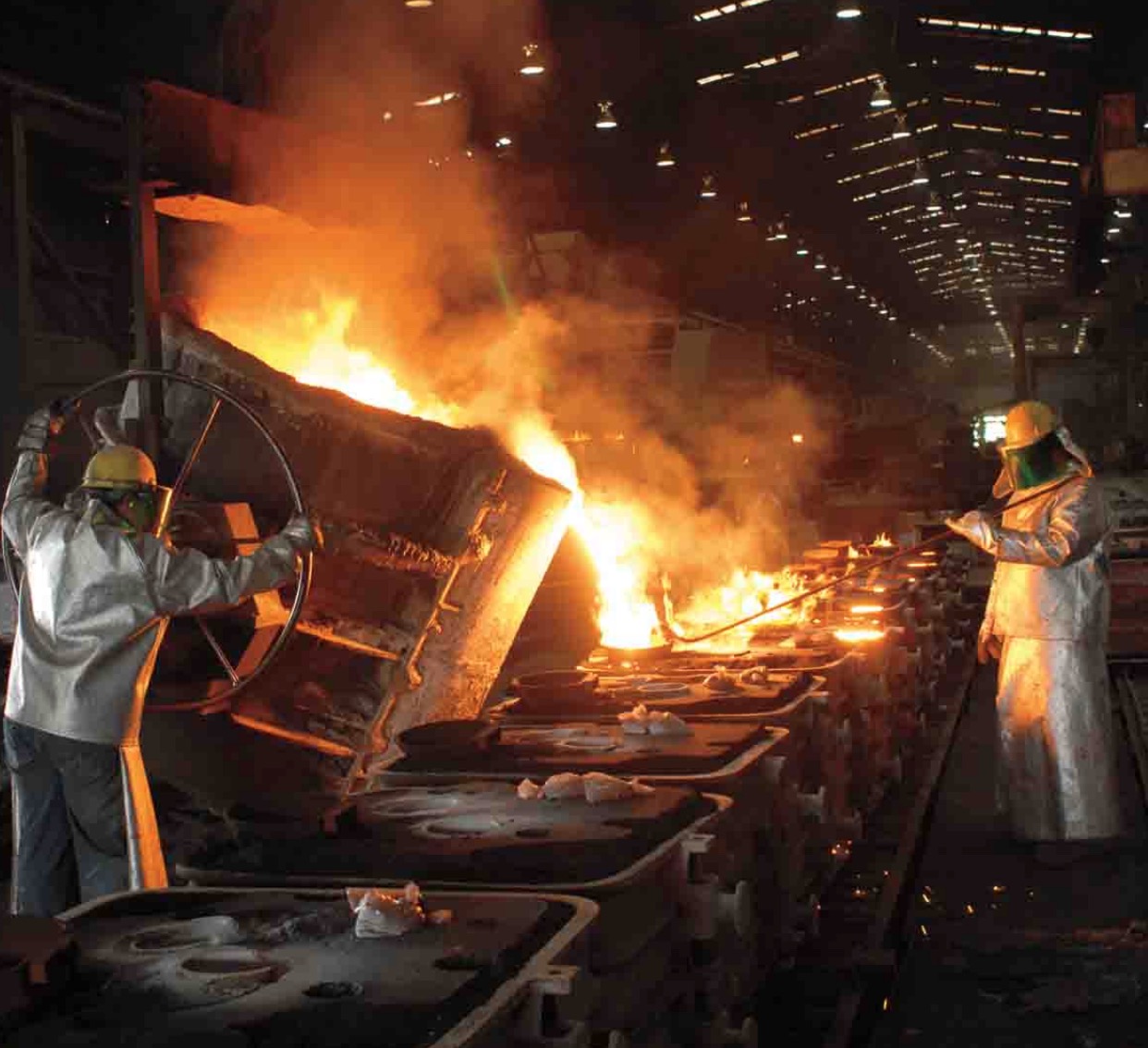 When H-1 steel is created, nitrogen (1%) is used to align the molecular structure of the steel instead of carbon. Technically precipitation-hardened steel, H-1 also is naturally hard without being heat-treated, and can therefore be cold-rolled into blades without any kind of heat treatment by the knife maker. That means the steel has the properties it has, like hardness, when it comes from the foundry and can't really be tweaked.
In carbon steels, the resulting carbides in a finished blade can actually soak up some of the chromium in the alloy, but since H-1 doesn't use carbon, all the chromium is present in the steel to do its thing.
All this makes for a knife with a Rockwell score, edge retention, and durability similar to that of typical stainless steels, but that's also impervious to rusting, pitting, or corrosion, even in the presence of saltwater and in conditions that would destroy stainless steel and turn carbon steel into orange dust.
It's not just a marketing line. People have tried to rust out an H-1 blade, and it doesn't seem like it can be done.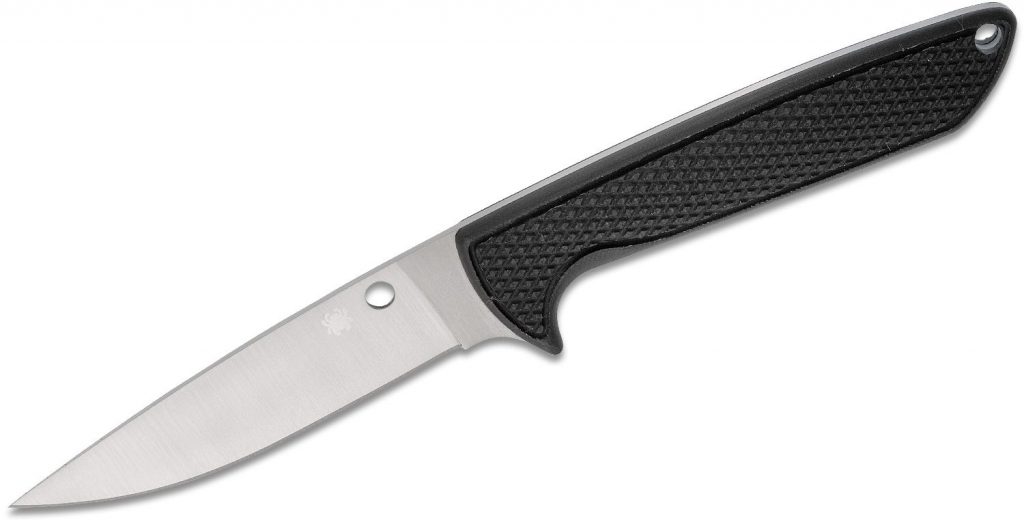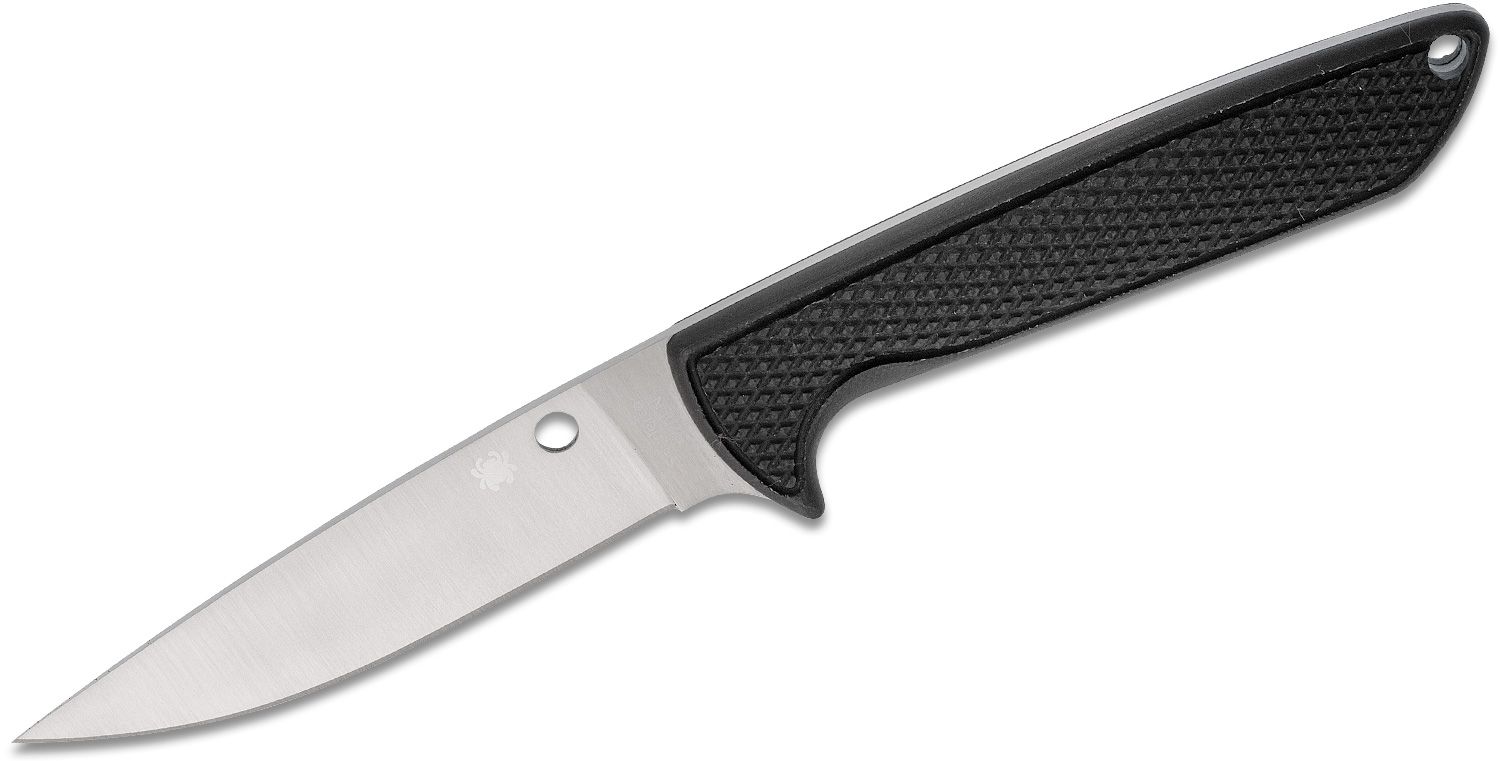 The company also uses LC200N in some of its knives, which is a high-nitrogen tool steel offering extreme corrosion resistance. It's made with a combination of Pressurized Electric Slag Remelting (PESR) and "smart-forging" technology, which increase the steel's purity and create an even and fine steel structure.
Unlike H-1 steel, LC200N achieves its hardness through traditional heat treating, which means its hardness can be precisely controlled for different applications. It has many applications, including the material NASA uses to make ball bearings for its aerospace equipment. In a knife, this steel has an incredible blend of toughness, edge retention, and resistance to corrosion. I can attest to that last property personally. I once left a pronghorn-blood-coated Spyderco Waterway knife made of LC200N steel in its sheath overnight after using it to dress and process an animal. In the morning, I rinsed it with water, and the blade was totally spotless.
Read Next: Understanding Knives: Blade Shapes