We all love a good man-versus-nature adventure. Whether you're talking about the man-eating lions of Tsavo or an NFL lineman exacting revenge on a 200-pound mountain lion in Colorado, the chess match between man and nature never disappoints. The name of the formidable 50 Beowulf cartridge comes from a story like this — a very old one.
One of the most enduring legends of the Western world is the story of Beowulf. The ancient epic poem, first written down in Old English, tells the tale of a Geat hero (from modern-day Sweden) who travels to what is now Denmark and slays two monsters — Grendel and his mother — to protect a besieged village before later becoming king of his homeland and battling a dragon. The hero's namesake probably could have taken out all three — if a shooter could get close enough.
Beowulf a primal story that contains a template for the hero's journey and a fairly simple clash of man vs. monster that will likely always resonate in some way.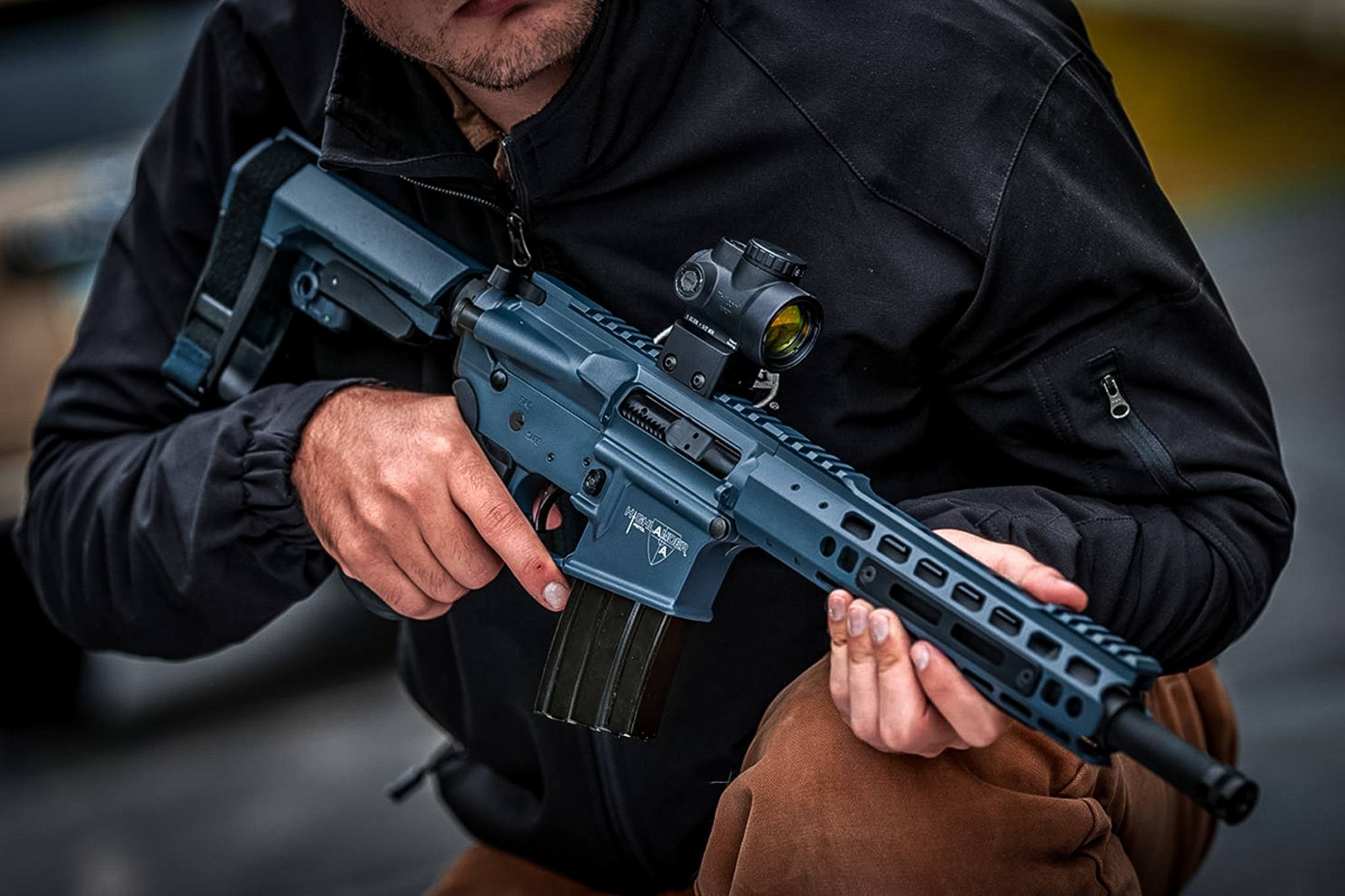 Now, 1,400 years after that story was created, it's still so inspiring that both Beowulf and one of the monsters, Grendel, have cartridges named for them: the 50 Beowulf and the 6.5 Grendel.
Both cartridges improve on the standard 5.56 NATO, but they go about it in very different ways. Like the monster in the story, the 6.5 Grendel delivers a blazing-fast strike. 
The 50 Beowulf goes about its business like the legend's hero, who was famously strong and chose to forego his sword and fight Grendel hand to claw. 
Basically, the 50 Beowulf is a total powerhouse — but why exactly was it created, and what's it used for?
READ NEXT – Q Honey Badger AR: The Gun Industry's Biggest Troublemaker
---
History of the 50 Beowulf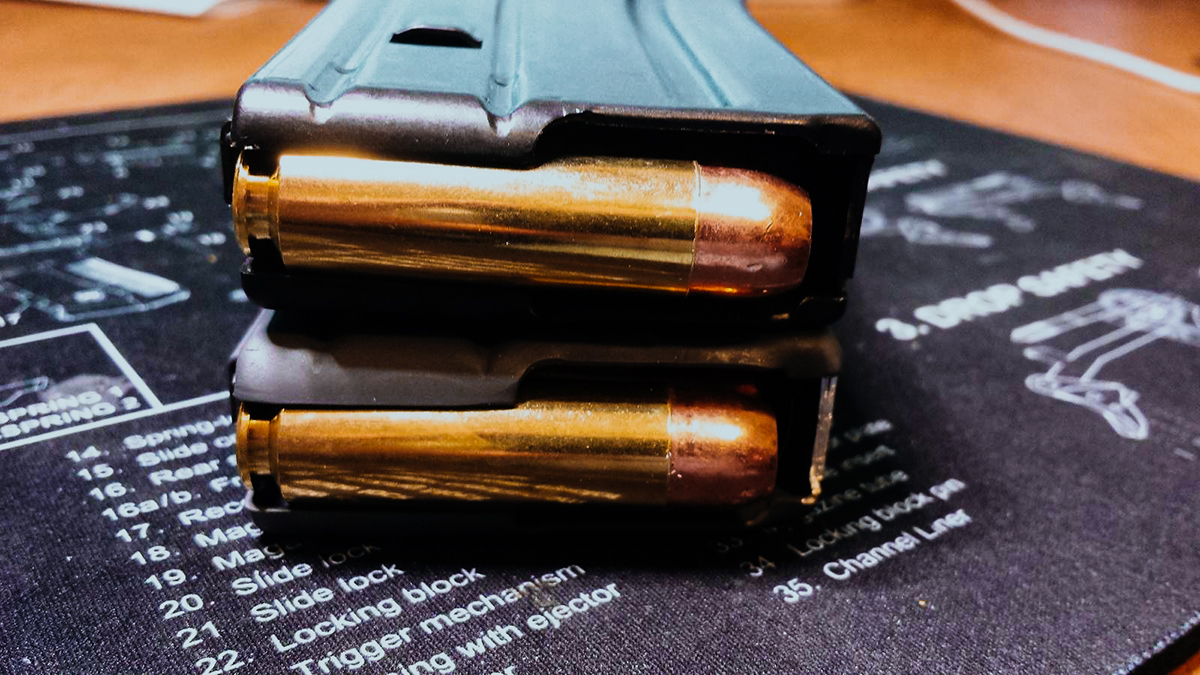 British armorer Bill Alexander moved to the U.S., where he founded Alexander Arms and designed both the 50 Beowulf and 6.5 Grendel to solve problems he saw in the standard AR-15.
Alexander created the Beowulf for hunting and competitive shooting, but also to serve in a military and law enforcement capacity. The cartridge is capable of immobilizing a vehicle by compromising the engine, breaching locks, and punching through barriers.
It hits harder than a 12-gauge, and an upper assembly chambered for 50 BEO can work with a service member's or police officer's standard AR-15 lower receiver. It's not meant to replace the rifles and carbines used by professionals around the world; it's meant to make them better and more versatile.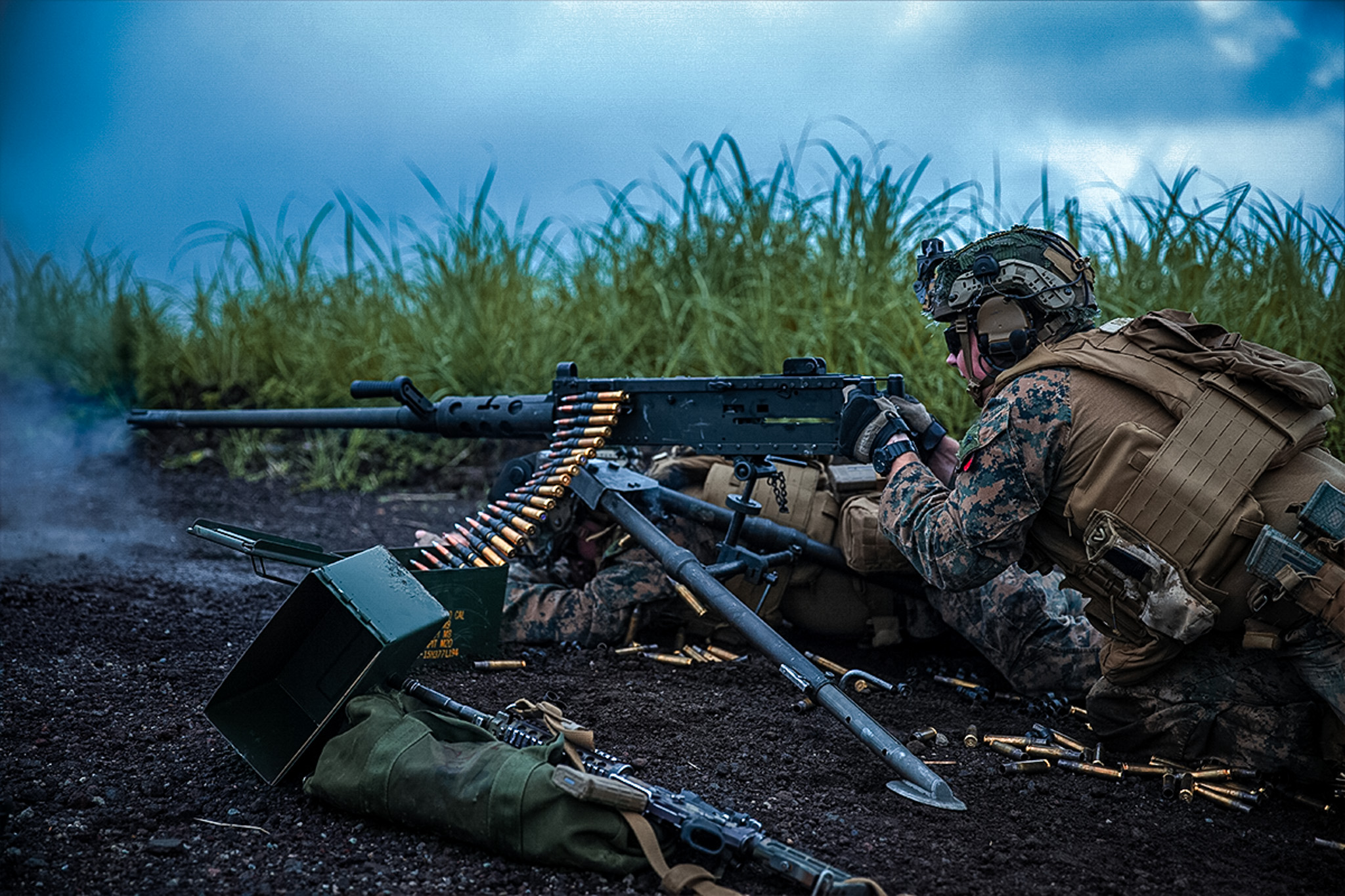 It's possible that some carbines chambered for 50 BEO made their way into the Coast Guard or special forces, but the cartridge never achieved meaningful adoption by the U.S. military. As great as it would be to have one of these on guard at every war-zone ECP, the defense contract never materialized.
Recoil isn't drastically worse than that of the 5.56 NATO, but magazine capacity might have been one of the things holding the 50 Beowulf back from military use. A standard AR magazine that could hold 30 rounds of 5.56 NATO can only hold seven rounds of 50 BEO, and, at that point, it's debatable whether or not the improved terminal effects are worth the reduction in capacity.
This parts-bin special shares its rebated rim with the 6.5 Grendel, uses a case similar to the .50 Action Express, and is comparable in size to the .500 Smith & Wesson.  
Alexander chose an overall length of 2.25 inches for the 50 Beowulf when he designed it in 2001. The resulting round requires a unique magazine, but the magazine is compatible with a standard AR-15 lower receiver.
The Beowulf name is proprietary, but the cartridge's dimensions are not, and it is not certified by the Sporting Arms and Ammunition Manufacturers' Institute (SAAMI). Expanding your search to include 12.7x42mm metric ammunition may lead to more choices. 
GOOD GEAR – Start Your Day With America's Coffee® Out of This Chalice of Freedom.
---
Performance Review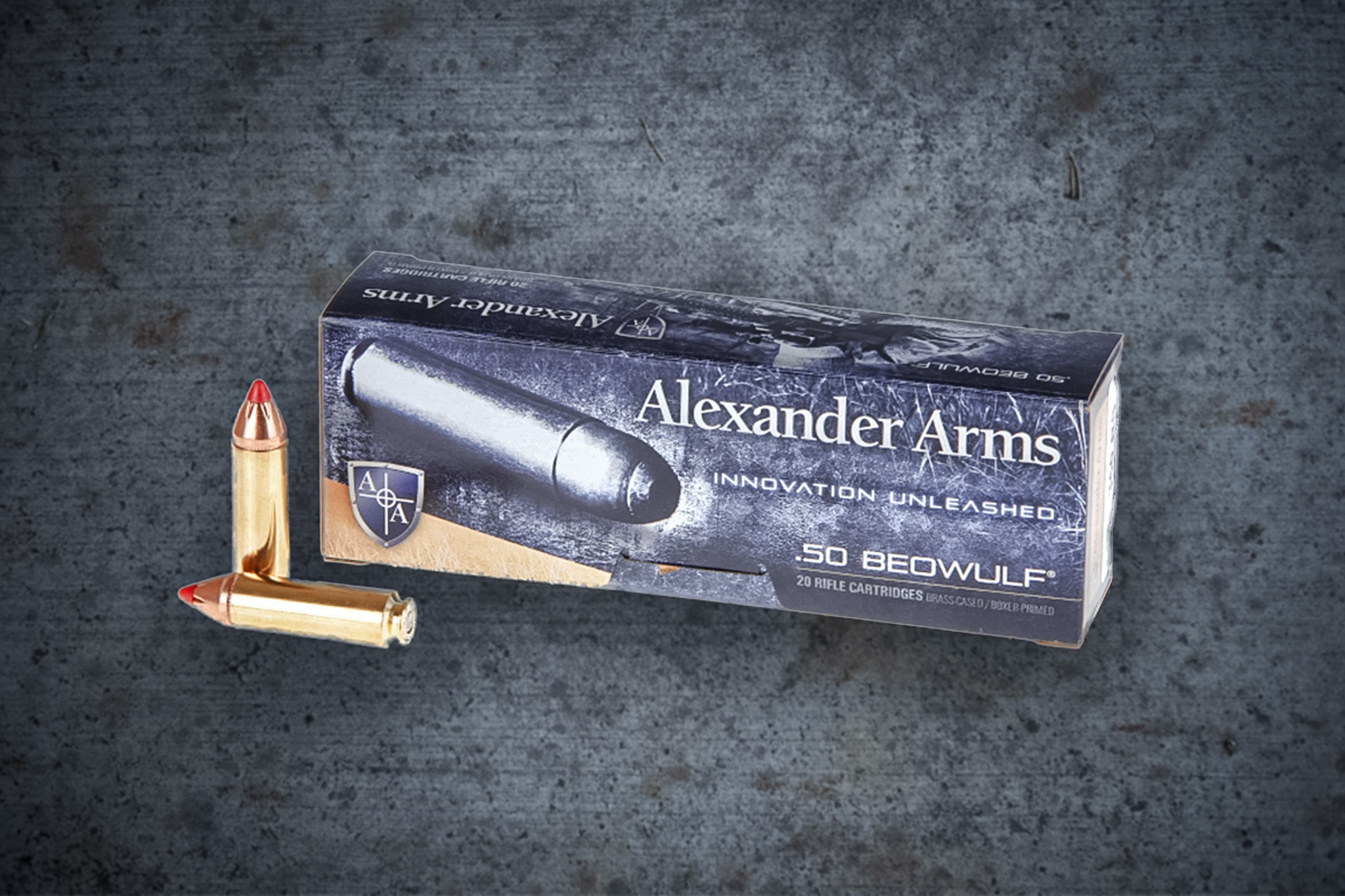 Unlike the 5.56 NATO and 6.5 Grendel, the 50 Beowulf doesn't offer a high muzzle velocity and flat trajectory. Instead, it pushes a heavy projectile at low speed over a short distance. Common bullet weights range from 300 to 400 grains. Muzzle velocity is generally less than 2,000 feet per second.
The trajectory is load-dependent, but it's not uncommon to zero a rifle for 100 yards and see a 50 Beowulf round impact more than a foot low at 200 yards. The upside to these limitations is hefty muzzle energy — typically 2,300 to 2,900 foot-pounds.
The take-home message here is that the 50 Beowulf is wildly powerful inside 100 yards, but runs out of steam by the time it reaches 200 yards. It can penetrate vehicles, barriers, and other materials far more effectively than standard military cartridges. 
The 50 Beowulf excels at defending checkpoints, breaching buildings, and protecting against big game and predator animals. It might be tempting to consider the 50 Beowulf for home defense, but its tendency to blow through walls is probably more of a liability than an asset in that regard. The same goes for hunting — the 50 Beowulf might work, but there are better tools for the job.
READ NEXT – The Marlin 336 Is Back! Ruger Reintroduces a Classic Lever Gun
---
50 Beowulf vs. .50 BMG
If you're in the market for a big-bore rifle, is the 50 Beowulf better than the .50 BMG? 
The cartridge shares its .50-caliber designation with the mighty .50 BMG, but the two cartridges have little in common beyond their diameter.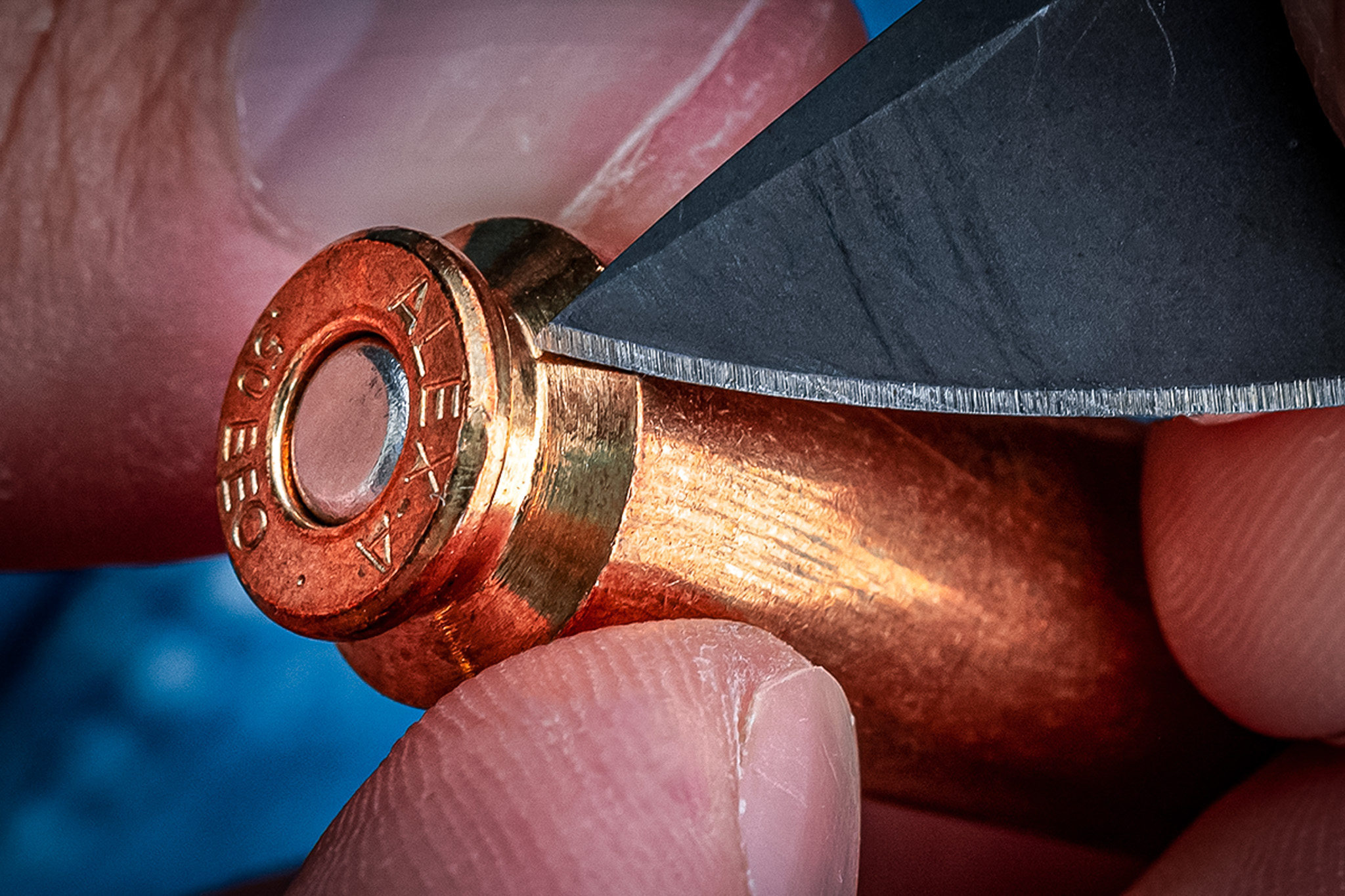 The 50 BEO is all about delivering a big hit at close ranges. Despite the projectile's massive size and the amount of powder sitting behind it, the Beowulf manages to drop some serious close-range energy with surprisingly manageable recoil. 
It's no 5.56 NATO, but controlling an AR with seven rounds of 50 Beowulf in the hopper is something an experienced shooter can handle without much trouble. It's more similar to the .458 SOCOM in that regard.
By contrast, the .50 BMG uses a sleek spitzer bullet that flies much more efficiently than the 50 Beowulf's round-nosed bullet. It also benefits from a massive advantage in its case capacity — about 293 grains compared to 66 grains for the 50 BEO.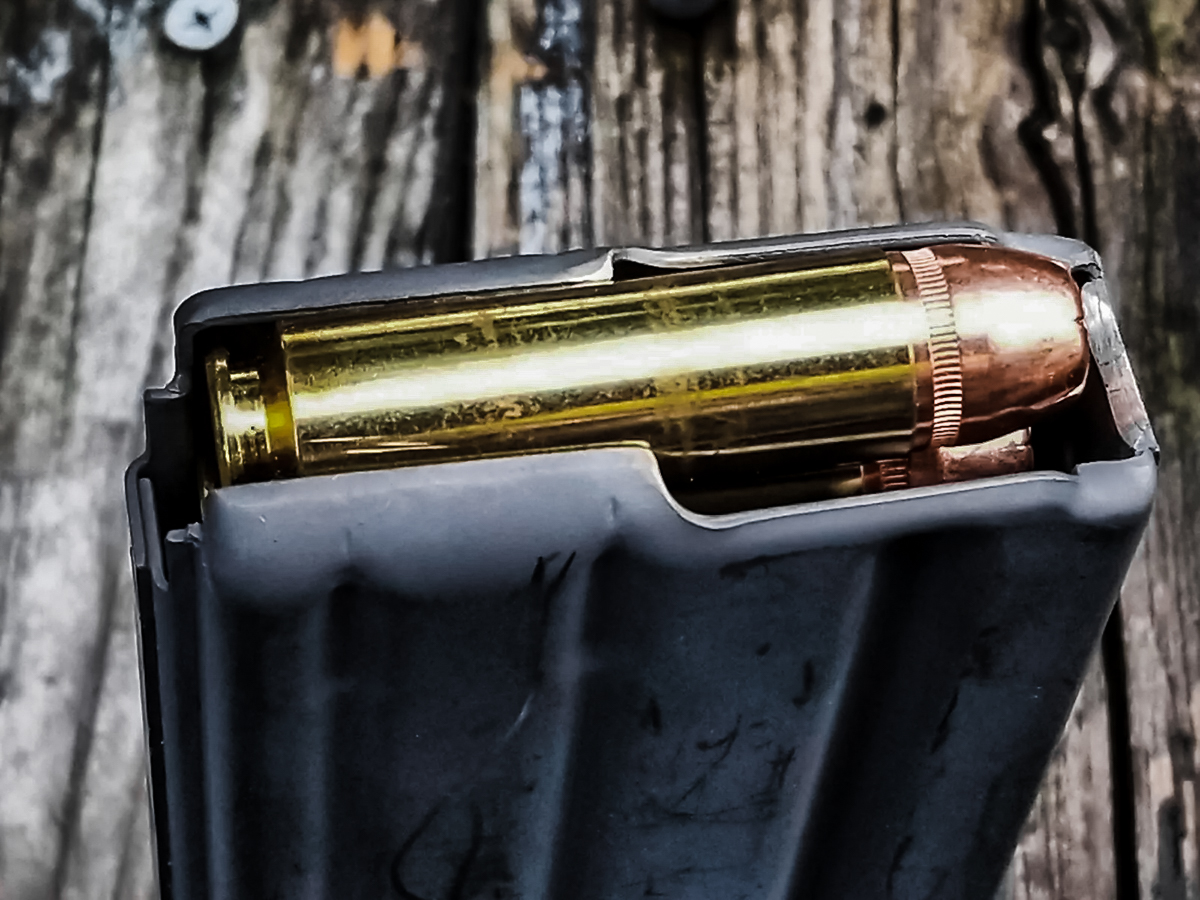 The case's bottleneck increases the force of that powder, whereas the 50 Beowulf uses a straight-walled cartridge that yields less pressure and reduces muzzle velocity. It also means the bullet isn't going to travel nearly as far once it leaves the barrel.  
Muzzle energy is similar between the two cartridges, but muzzle velocity is a whole different story. The 50 Beowulf leaves the barrel at 2,500 feet per second or less, while a 660-grain 50 BMG bullet can exceed 3,000 feet per second. 
This combination of speed and aerodynamics allows the 50 BMG to remain effective and accurate well beyond 1,000 yards (and inspire a few urban legends along the way).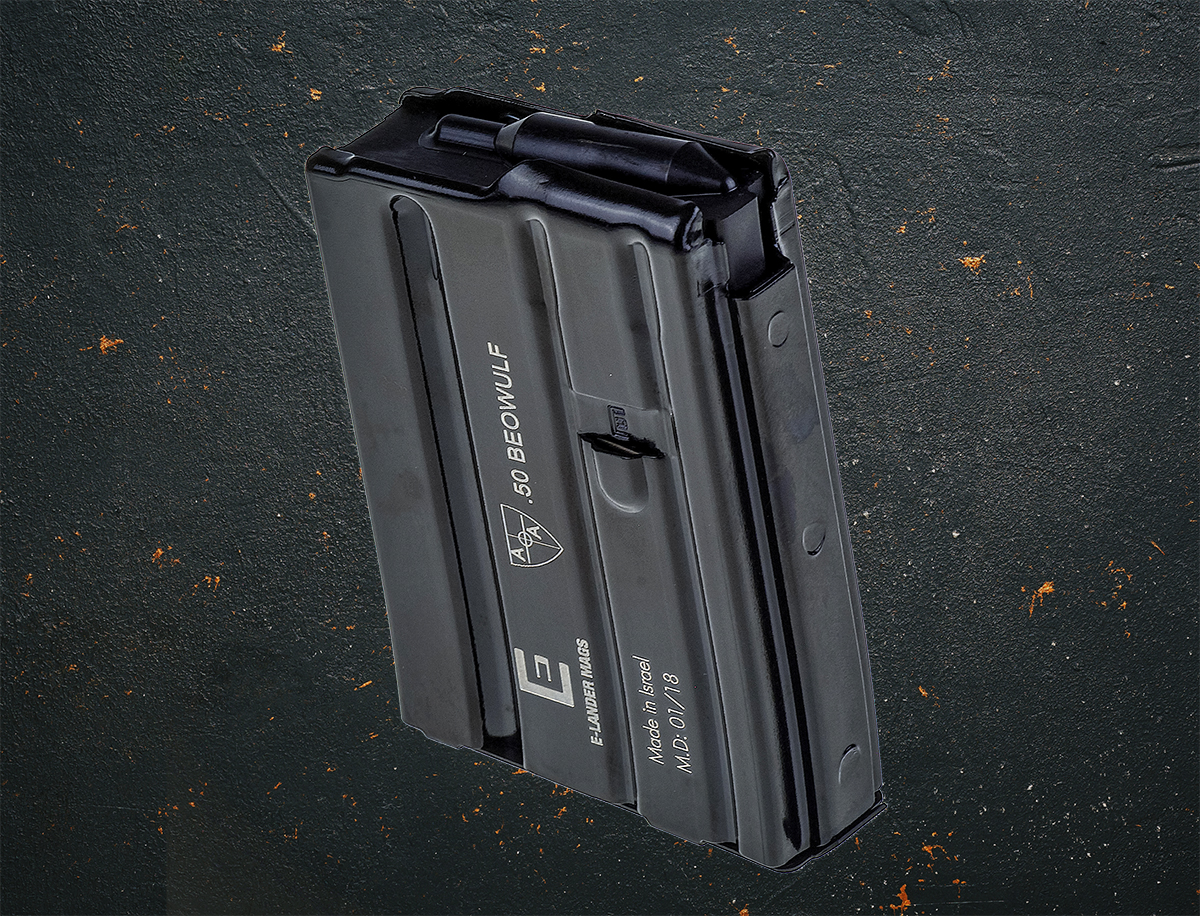 The tradeoff comes in the form of recoil and price. The 50 BMG is such a powerful cartridge that it requires extremely heavy rifles or machine guns, which are almost always fired from a bipod or tripod.
Ammunition selection is very limited, and prices commonly range from $3 to $5 per round.
GOOD GEAR – Embody the Ethos of the Quiet Professional With BRCC's Silencer Smooth Roast
---
Guns Chambered for 50 Beowulf
Even though Alexander designed the 50 Beowulf for use in the AR platform, it serves a very small segment of the market, and only a few manufacturers offer compatible rifles. Aftermarket parts and accessories are equally scarce.
---
Alexander Arms 50 Beowulf Tactical Standard
Price: $1,376.95

Alexander Arms is the most prolific gunmaker that produces a rifle chambered in 50 Beowulf, and the Tactical Standard is its best-selling model. Standard features include a threaded 16-inch barrel, a collapsible stock, and one 7-round magazine. 
Keep this rifle bare-bones or pick and choose from a variety of muzzle devices, charging handles, triggers, and colors to make it your own. A California-compliant version is available for a small fee.
---
Alexander Arms 50 Beowulf Hunter Forest Woodlands
MSRP: $2,380.95

Alexander Arms threw all the goodies at its 50 Beowulf rifle to come up with their apex-predator Hunter model in super-suave Forest Woodlands camo. 
This rifle comes standard with standard features that would be upgrades on most other models, such as a 3-pound trigger, camouflage Cerakote, and a Raptor ambidextrous charging handle. You can get other colors for the same MSRP, but this one is the best thing out there for hunting dinosaurs in Jurassic-period jungles.
---
Atheris A15-R
MSRP: $844.99

Can you get an AR-15 chambered for 50 Beowulf for less than a grand? Hell, yes, you can. The Atheris A15-R comes in way under budget. The A15-R comes with more basic furniture than its upscale counterparts. It has fewer options, but you can pay extra to add a muzzle brake and Cerakote. Oh, and the barrel options go all the way down to 7.5 inches. Wow.
---
The Legend Lives On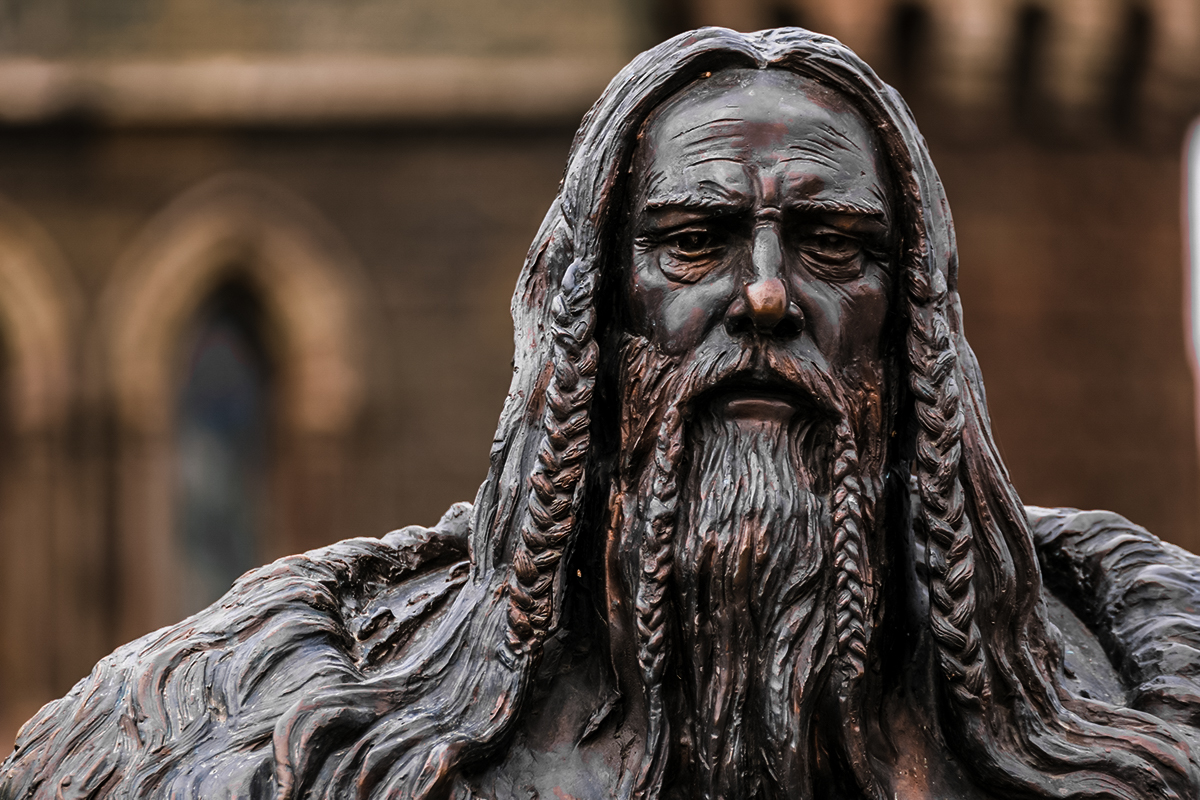 The 50 Beowulf cartridge started as a military and law enforcement round that could stop vehicles and defeat barriers. It's gaining appeal as a defensive firearm, particularly in areas where dangerous predators are a real threat. 
Very few manufacturers cater to this niche market, so shopping for one will likely be a short trip to the Alexander Arms website. Buyers should also know that finding magazines and ammunition won't be nearly as easy as it is for ARs chambered in 5.56 NATO or 7.62 NATO.
If you do buy a rifle chambered for 50 Beowulf, you can expect a few things. First, you'll pay out the nose for ammunition ($1.50 to $3 per round), and every trigger squeeze will put a beat-down on your shoulder. Second, this cartridge will put a big smile on your face and a big old hole in whatever you aim it at — mythical beasts and junkyard cars, beware.
---
READ NEXT – Florida Constitutional Carry Adopted, Creates CCW State Majority