A string of reliable trail cameras can be an invaluable scouting tool, giving you behind-the-scenes visuals of what whitetails are up to when you aren't around. I'm no stranger to trail cameras. I've used them for years for pre-season scouting with pretty satisfying results.
Few things are more frustrating than dropping a decent wad of cash on a trail camera, braving the ticks and mosquitos to set it up in your favorite honey hole, and then having disappointing performance and subpar results. To save you a ton of potential headaches, we tested some of the best cellular trail cameras on the market and narrowed the field down to the top-performing options.
After weeks in the field and countless hours sifting through thousands of photos to compare performance, usability, and image quality, these cellular trail cameras rose above the crowd.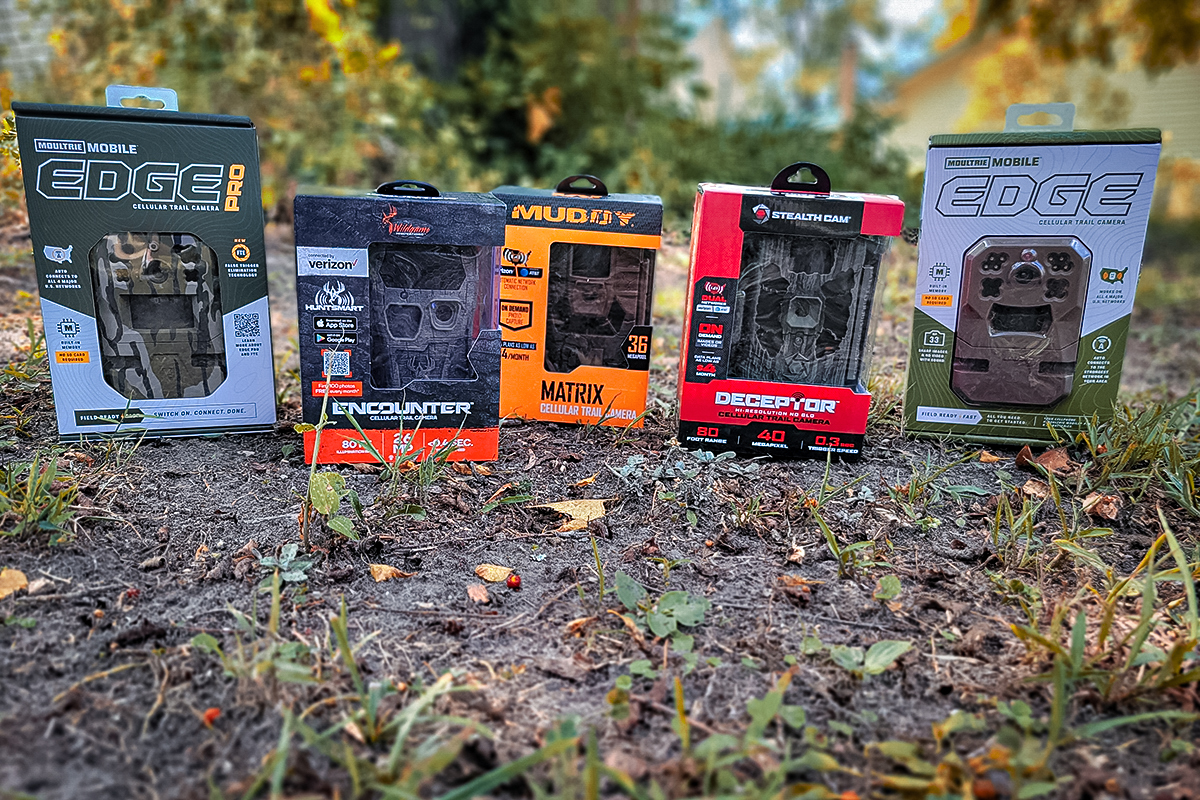 ---
What to Look for in a Cellular Trail Camera
No-Glo or Low-Glow Infrared Flash
No-glow infrared illumination has become an industry standard for modern trail cameras. The technology uses LED emitters that transmit infrared light above the 940-nanometer spectrum to illuminate nighttime photos without scaring game animals.
Low-glow IR cameras use an 850-nanometer flash. Although light in that wavelength is invisible to most animals, it still emits a red glow that humans can see when they look directly at the flash.
---
Trigger Speed
Trigger speed is how long it takes for a camera to snap an image after it detects motion. It's how long the camera takes to wake up and take a picture. Trigger speeds vary from model to mode. Most cellular trail cams take less than a second from the time a deer walks into the detection zone for the device to capture an image.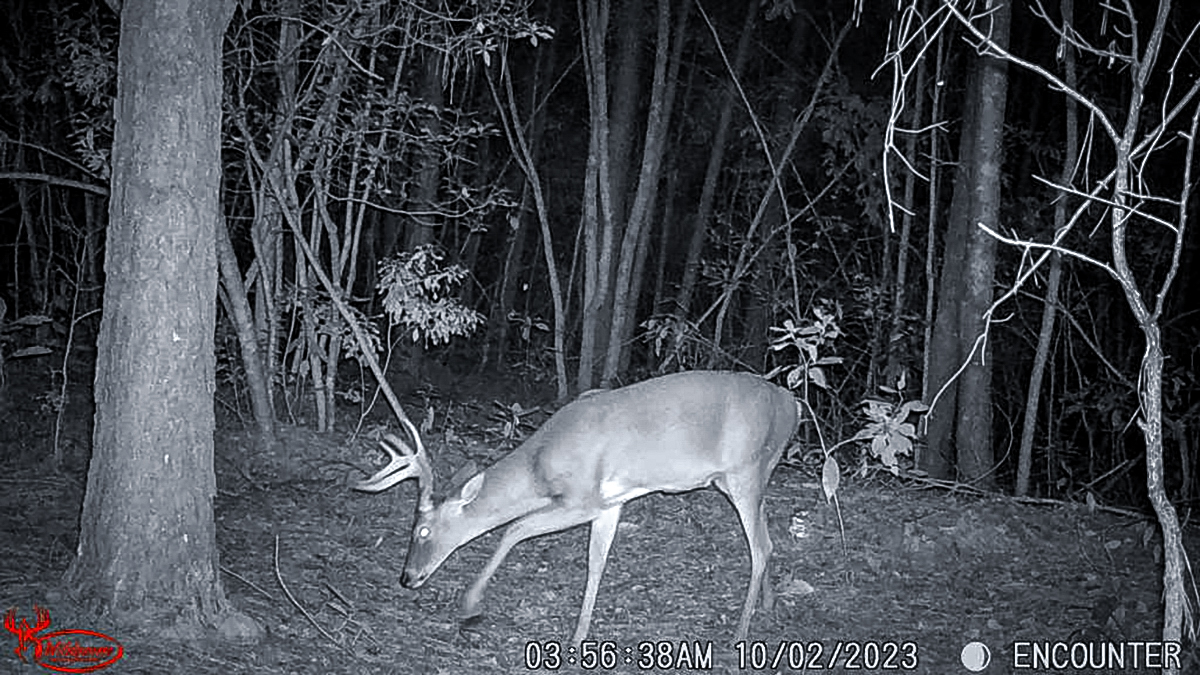 Trail cameras set up along travel corridors or other places where deer are moving through quickly need faster trigger speeds. A camera with a slow trigger speed on a fast-moving trail may only produce empty images as deer trip the sensor and then move beyond the field of view before it can snap a photo.
You can get away with a slower trigger speed for cameras set over feeders, mineral blocks, or fresh scrapes since deer are likelier to linger in those areas.
---
Image/Video Quality
A trail camera's image resolution is measured in megapixels. Pixels are essentially light collectors built into the camera sensor. They read light data for color and work together to record that data and turn it into a digital image. One megapixel is equal to 1 million pixels. 
Although better image quality usually equates to more megapixels, digital imagery is much more complicated. Most major trail cameras are made with relatively small built-in megapixel sensors, usually between 2 and 5 megapixels.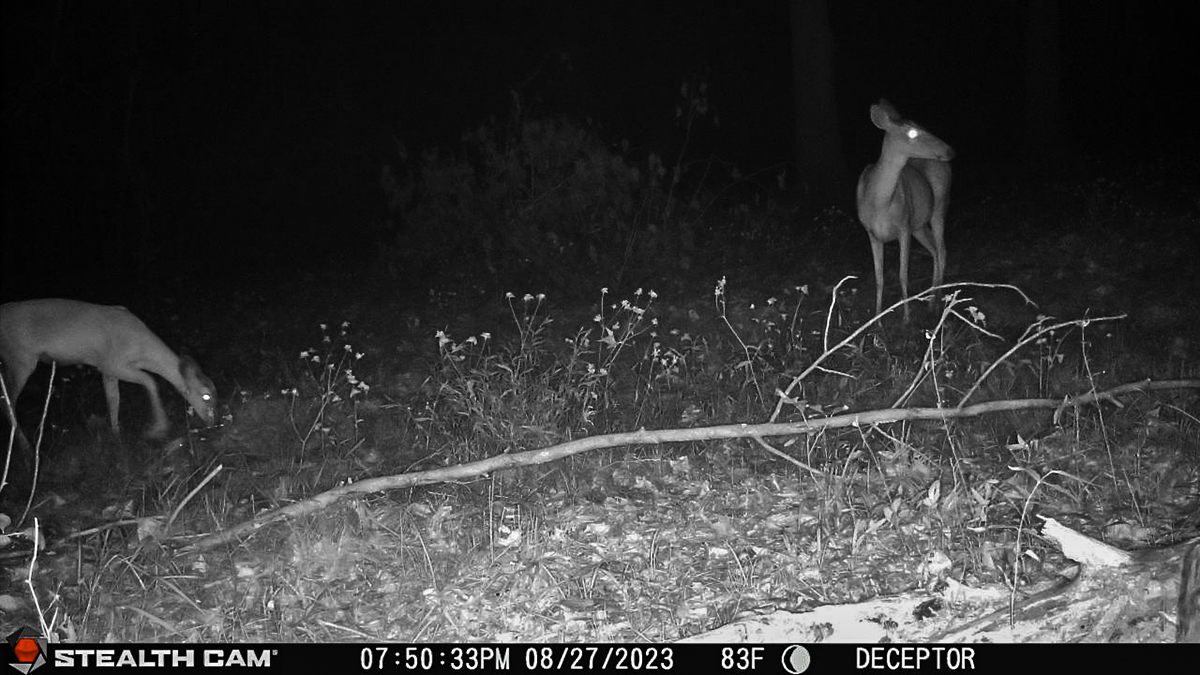 However, they advertise much higher megapixel ratings because of something called "interpolation." Interpolation is a software tool that basically takes existing pixels and duplicates them to reach a higher resolution. That means most of the 1080 megapixels of a trail camera image aren't original; they are just a bunch of copies.
---
Detection Zone/Detection Range
A game camera's detection zone is the area where it picks up movement that will trigger a photo or video. Detection range is how far away the camera's sensor can detect movement.
---
Battery Life
Cellular trail cameras have a reputation for eating batteries. After all, cell phones and trail cameras function very similarly. Would you expect more than a couple of days of use out of your cellphone battery?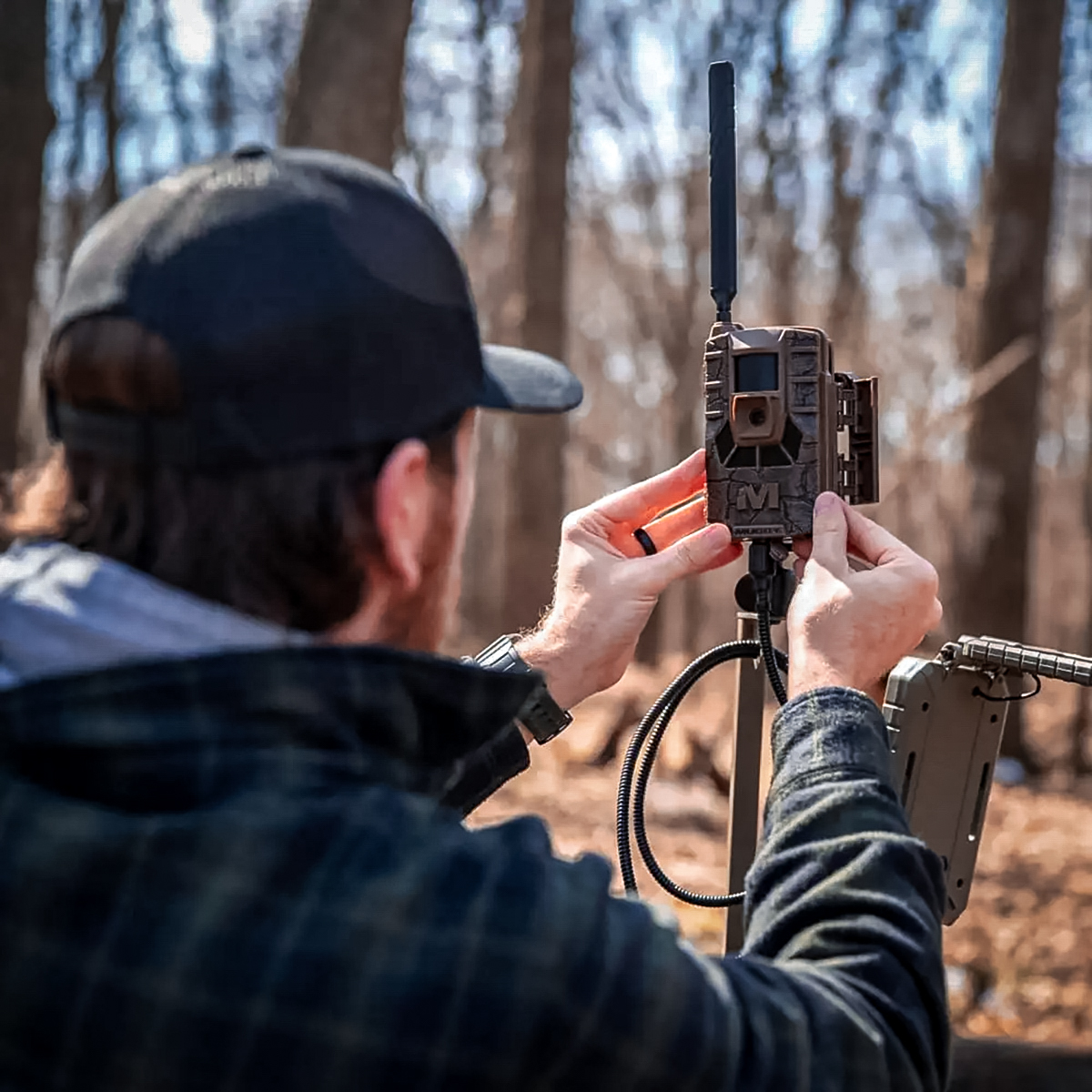 A cellular trail camera can get anywhere from a couple of days to six months on a single set of batteries. How long batteries will last in your trail camera depends on a bunch of factors, including how much activity the camera detects, how often it sends photos or video, and the quality of your batteries.
If you don't want to trek out to your cameras on the regular, invest in high-quality batteries, dial down the frequency of photo transmission, and choose your capture mode wisely. Or you can invest in a quality solar panel, which harnesses the sun's power to recharge an internal battery, virtually eliminating the need for regular trail camera maintenance.
---
Our Top Trail Camera Picks
---
MSRP: $179.99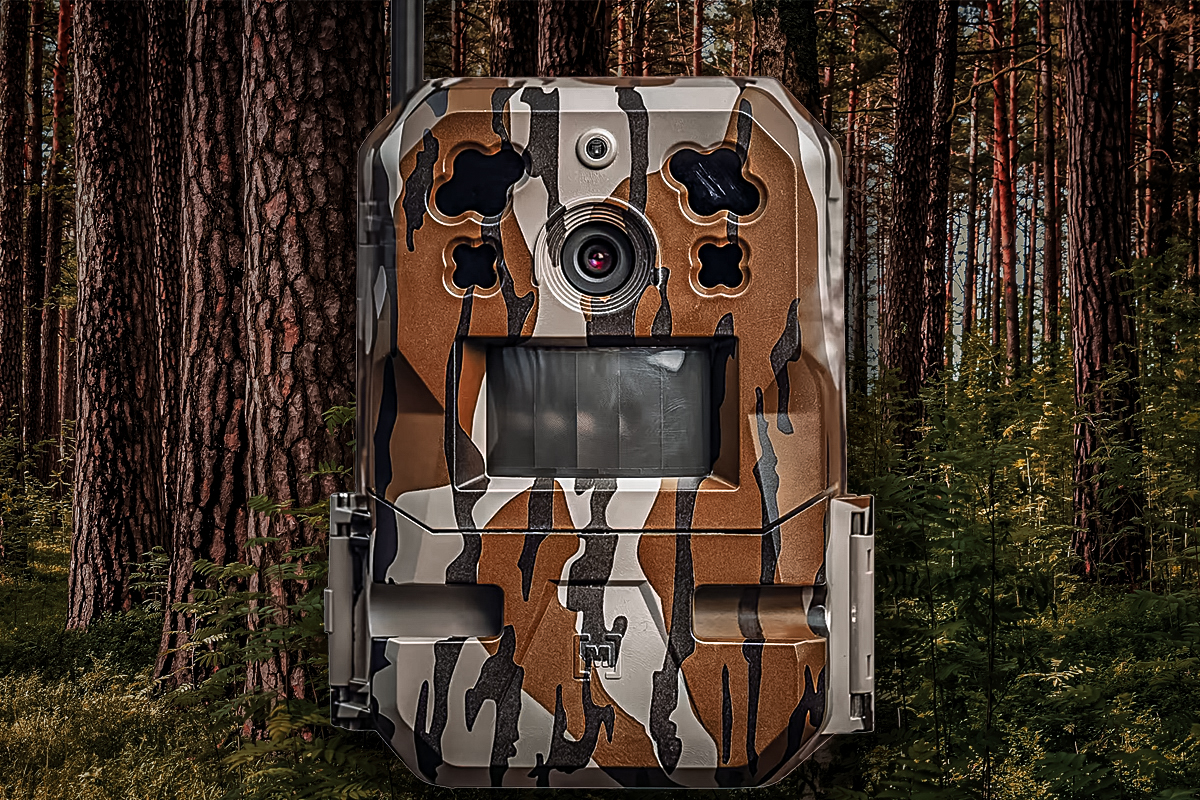 Specs:
36MP high-definition photos
1080p Full HD Video with audio
100-ft Detection and Flash Range
0.5-second trigger speed
On-demand photos and videos
Automatic network coverage
Time/Date/Moon Phase/Temperature/Camera Name​ image stamps
Built-in memory
Live Aim smartphone pairing
Smart Zones technology
Smart Capture technology
Monthly plans start at $9.99
There's so much to love about this camera that it's hard not to sound like I'm gushing about some middle school crush. I'm not afraid to admit I'm a major fangirl. With all the special features, it's easy to see that Moultrie picked the brains of hunters on this one. It addresses every major issue with trail cameras in the field.
The Moutrie Edge Pro comes with built-in memory. It comes completely ready to set up; no separate SD card is required. It also comes with a foldable cell boost antenna that makes it easier to stuff in a pack when you're heading out into the field.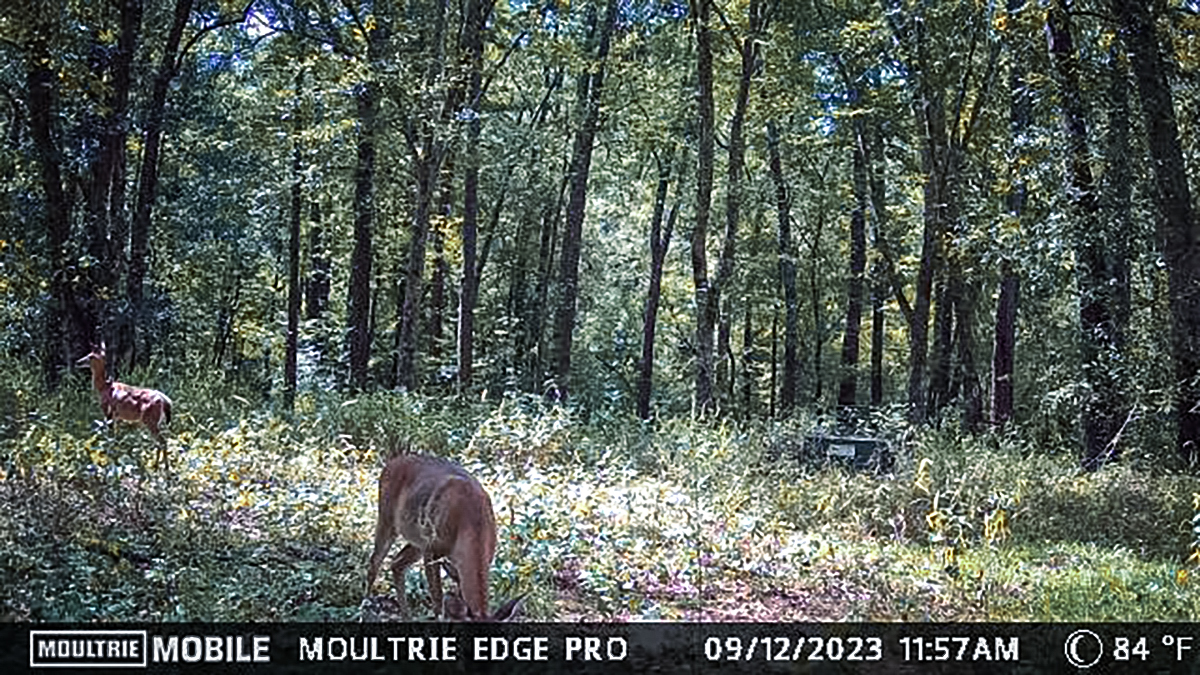 Moultrie's Live Aim function lets you take a test image in the field and view it on your smartphone in real-time, so you immediately know whether your camera is correctly angled to catch a buck sneaking down a hot rub line.
The camera's Smart Zones technology lets you control which areas in the field of view can trigger the camera. That means you can just shut off detection in that part of the detection grid if you have a pesky dangling branch that triggers empty photos on breezy days.
Perhaps my favorite feature is Moultrie's built-in AI Smart Capture. This is the first camera to use artificial intelligence to filter the species it captures. Check a few boxes in the app, and you'll no longer have an inbox full of squirrel photos and a camera with dead batteries.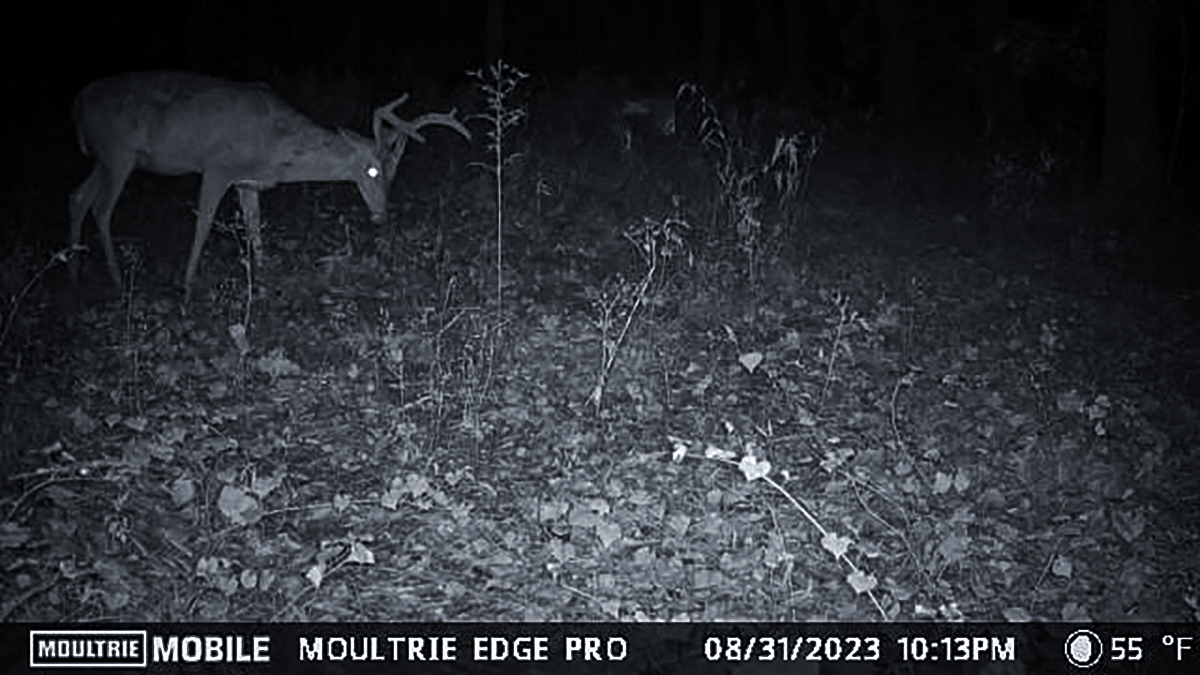 The feature lets you set up the camera to capture only images of hogs, turkeys, does, or bucks. It even enables you to filter for people and vehicles, so you can make sure no one else is sneaking in on your honey hole.
Must-Have Add-On
Moultrie's Edge Pro runs on either eight or 16 AA batteries. If your camera is in a hot spot, it can burn through those batteries pretty quickly, especially if you have it set for immediate uploads. Add a Moultrie Mobile 6-volt Power Panel, and you can set the camera once.
With this weather-resistant amorphous solar panel with a built-in lithium battery, you won't have to stomp through your scouting area to change batteries, pretty much ever.
---
MSRP: $99.99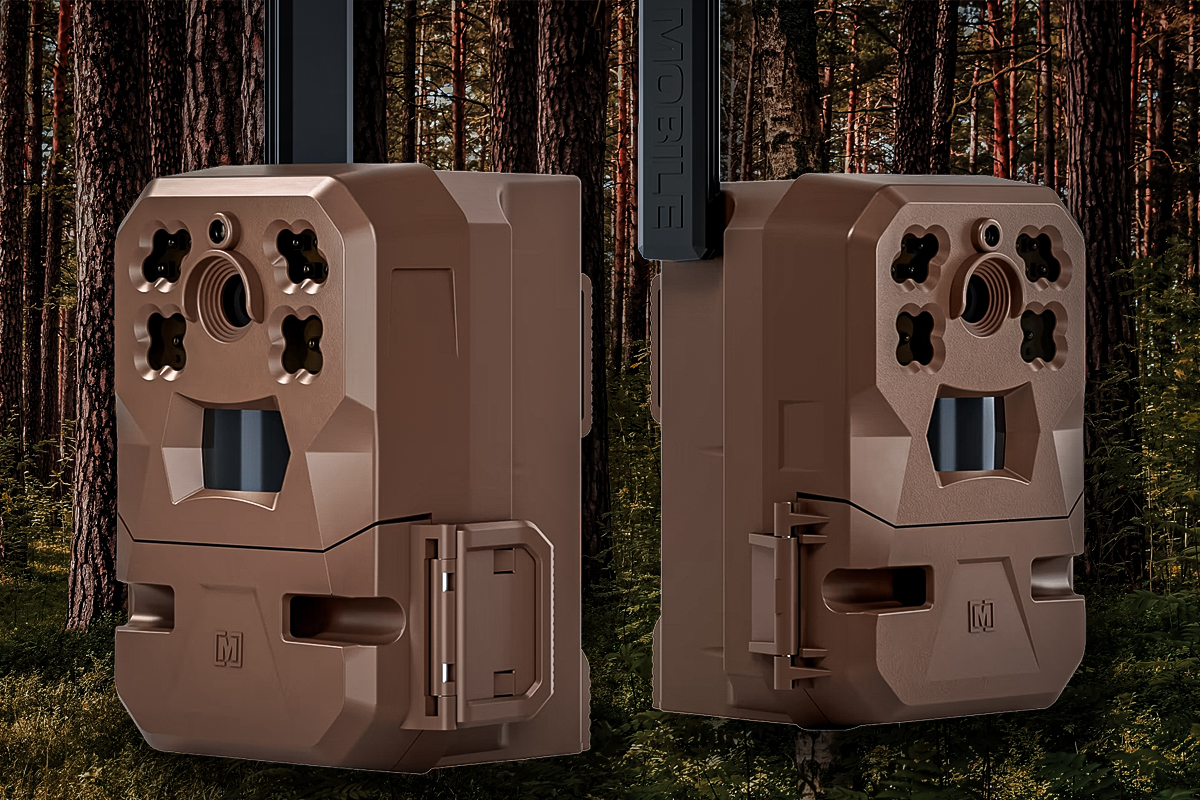 Specs:
33MP high-definition photos
720p Full HD Video with audio
80-ft Detection and Flash Range
0.85-second trigger speed
On-demand photos and videos
Automatic network coverage
Time/Date/Moon Phase/Temperature/Camera Name​ image stamps
Built-in memory
Monthly plans start at $9.99
The original Moultrie Edge is a smart option if you want to save a few bucks, especially if you need to run multiple cameras. It has some of the Pro's best features, like built-in memory, a foldable cell-boost antenna, and solar panel compatibility.
The Edge has slightly lower photo and video definition than the Edge Pro, but it's honestly difficult for my non-photographer eye to see the difference. The Edge's photo quality may not win any swanky photography contests, but it's plenty sharp enough for scouting.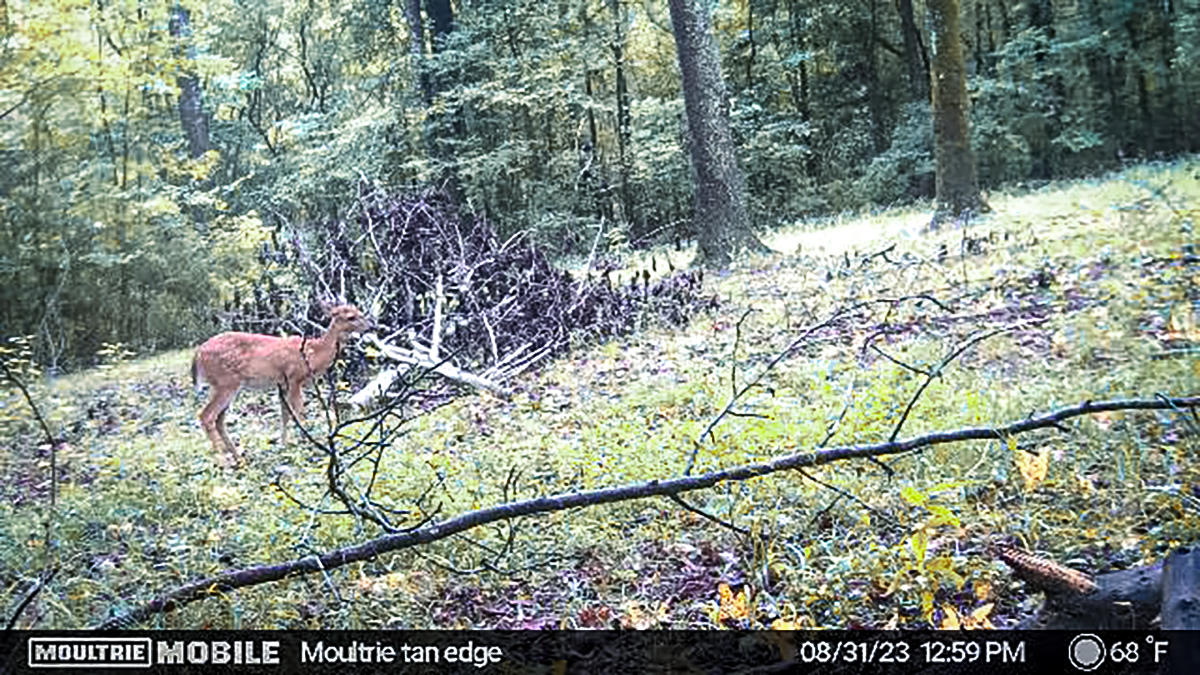 Must-Have Add-On:
While Moultrie's mounting straps are easily the best in the industry, I highly recommend splurging a few extra clams for the Flex Mount. The camera easily slides onto the mounting bracket. Once it clicks into place, the multi-directional adjustments allow you to find the ideal position to capture perfect shots of your target buck. The mount comes with a top-notch strap, or you can screw it directly into a tree or post.
---
MSRP: $119.99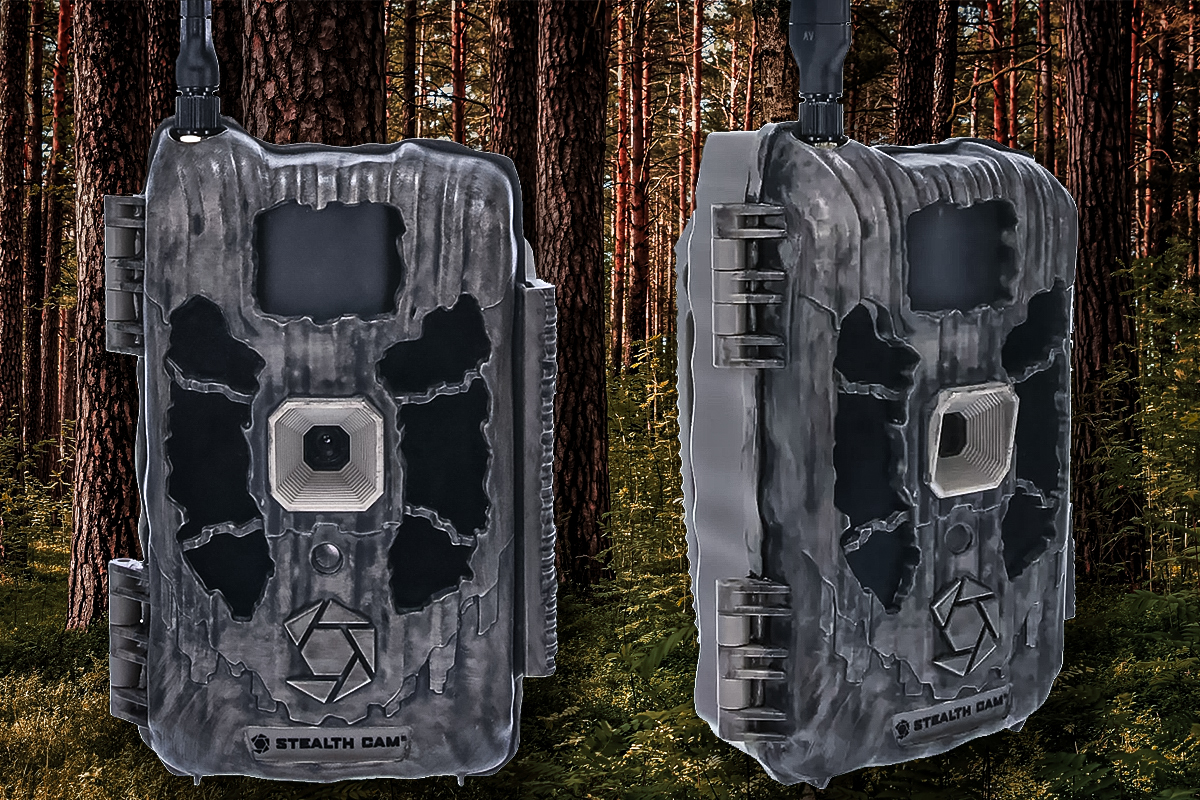 Specs:
40MP/16MP/8MP/4MP high-definition photos
1440p Full HD Video with audio
80-ft Detection and Flash Range
0.3-second trigger speed
On-demand photos and videos
Automatic network coverage
Time/Date/Moon Phase/Temperature/Camera Name​ image stamps
Monthly plans start at $5
The Stealth Cam Deceptor IR produced some pretty impressive nighttime images. I also loved the on-demand feature, which provides trail camera images directly to your phone in basically real time. The Command Pro app is also incredibly intuitive.
It has a slew of cool features, including satellite mapping layers, one-touch on-demand photo capabilities, and AI subject tagging that automatically labels animals, humans, and vehicles.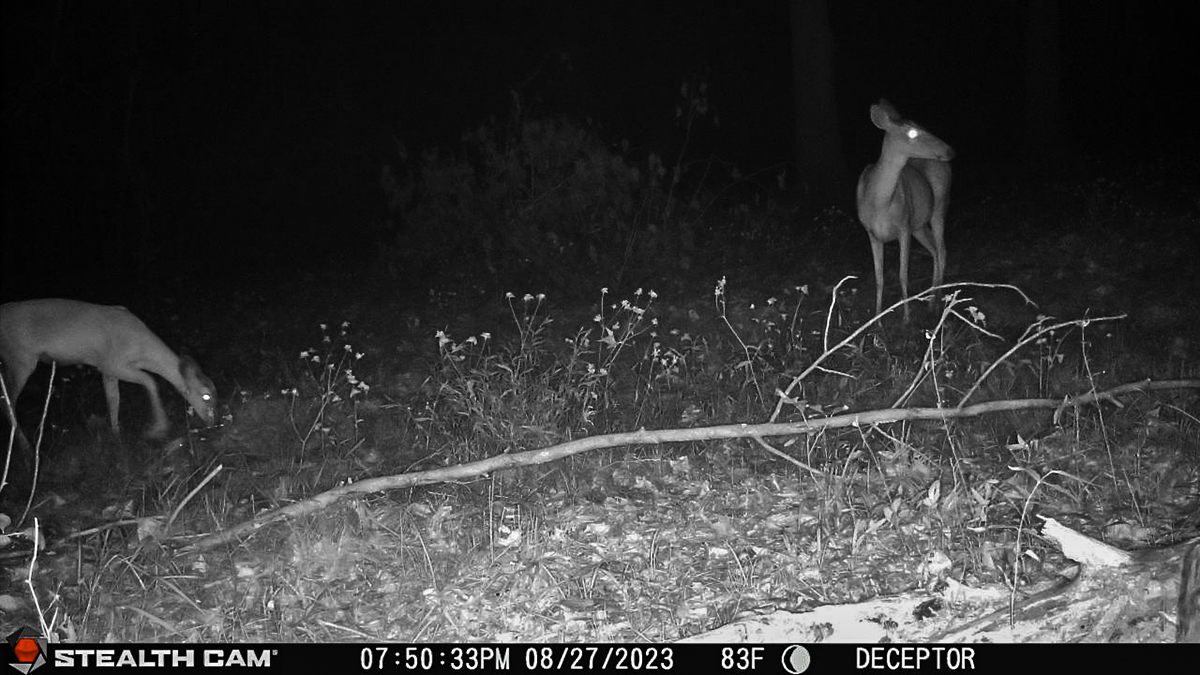 Although I had no complaints about this camera's ability to capture images of animals, this model gave me the most false triggers of all the trail cameras I tested. There's nothing like getting stoked about receiving a notification from your trail camera, getting all geared up for a big buck, only to end up with picture after picture of trees and grass. T
he experience ended up feeling like the "Trail Camera Who Cried Wolf" because I started to think, "Aw, it's just another empty picture," but it would be something cool every once in a while.
Must-Have Add-On:
Cellular trail cameras aren't cheap. The Stealth Cam Security Box protects your investment from curious bears and hunters with sticky fingers. Made from powder-coated steel and available in plain brown and camo, the security box can be lag-bolted, belted, bungee-corded, or cable-locked to the tree to keep your trail camera safely in its place.
---
MSRP: $119.99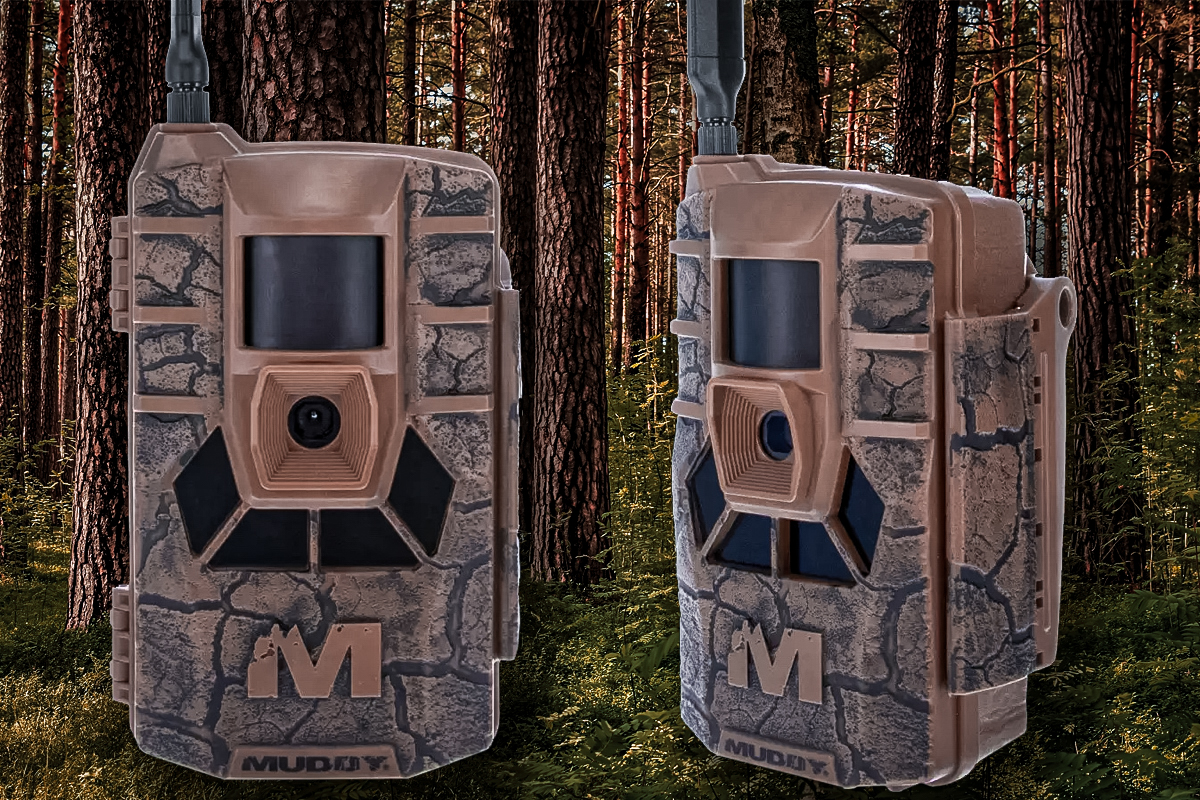 Specs:
36MP high-definition photos
1080p Full HD Video with audio
80-ft Detection and Flash Range
0.4-second trigger speed
On-demand photos and videos
Automatic network coverage
Time/Date/Moon Phase/Temperature/Camera Name​ image stamps
Monthly plans start at $5
The Muddy Outdoors Matrix and the Stealth Cam Deceptor are basically the same trail camera. Not only do they look almost like carbon copies, but they also run on the same Command Pro app. Although the Deceptor boasts higher image and video quality and a fractionally faster trigger speed, I thought the Muddy Matrix's image quality was slightly better.
Must-Have Add-On:
Getting just the right mounting angle for any trail camera is tricky. I highly suggest ditching the included mounting strap and swapping it out for one of Muddy's adjustable trail camera supports. This rigid steel arm screws into virtually any tree or wooden post and easily attaches to your trail camera so you can get just the right angle for optimal viewing.
---
MSRP: $149.99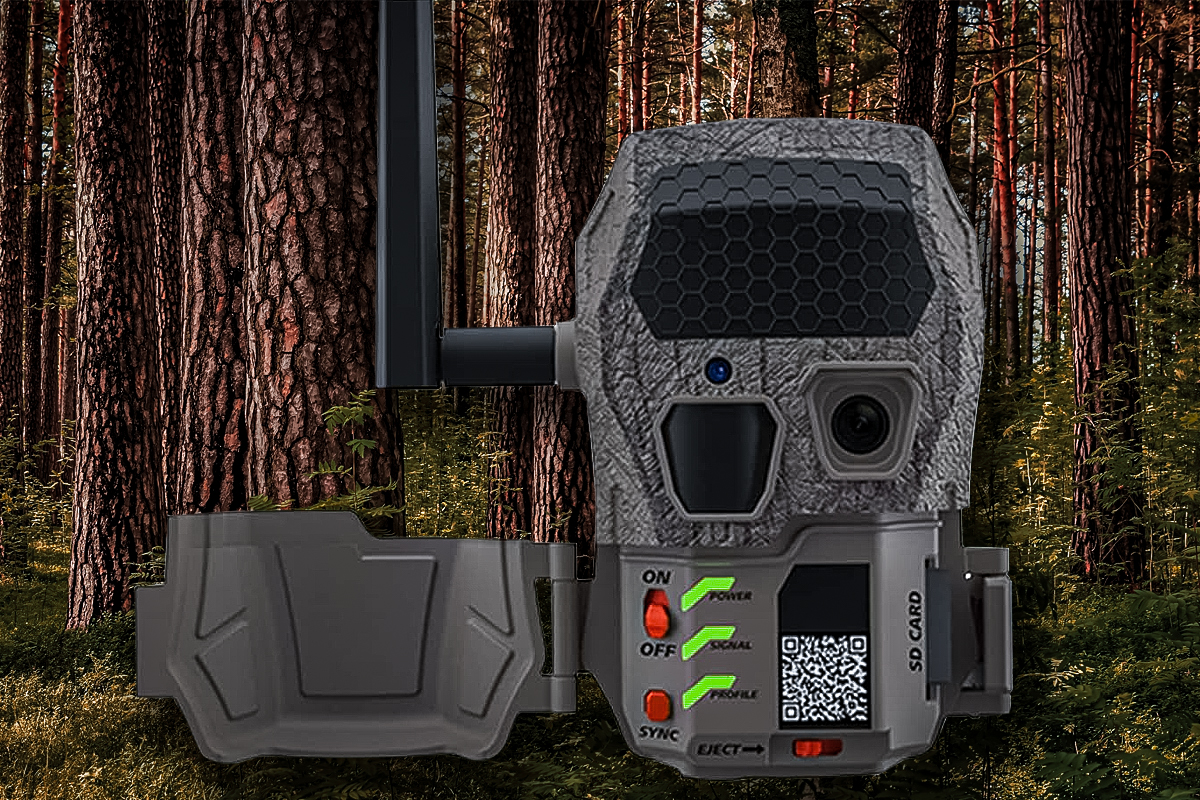 Specs:
26MP high-definition photos
720P Full HD Video with audio
80-ft Detection and Flash Range
Less than 0.5-second trigger speed
On-demand photos and videos
Cellular functionality compatible with Verizon Wireless and AT&T providers
Time/Date/Moon Phase/Temperature/Camera Name​ image stamps
Free plan allows up to 100 photos per month; other monthly plans start at $6
The Encounter cellular trail camera from Wild Game Innovations has plenty to offer, with a hyper-fast trigger speed, on-demand images, and a super user-friendly HuntSmart app. My favorite feature is the app's Artificial Intelligence Management (AIM) System, which analyzes the camera's photos and then filters and organizes them based on their content.
Don't want to waste your time sifting through hundreds of pictures of raccoons, squirrels, and pesky does? You can set the filter to "bucks only," and you're good to go.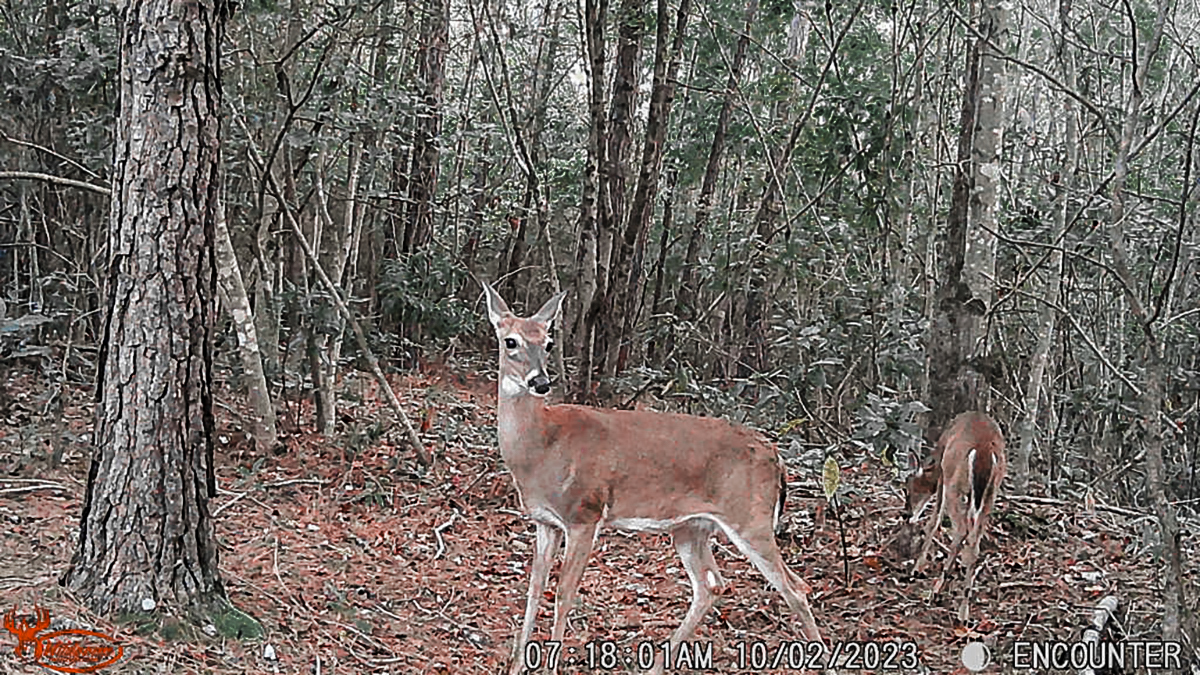 The biggest drawback to the WGI Encounter 2.0 is its singular provider functionality. Models are either Verizon Wireless- or AT&T-specific. Other brands are switching to automatic network coverage that connects to the area's strongest cell signal so you can always access the camera in the field.
I chose the Verizon option because that's my current service provider, and it tends to give me just enough signal at my hunting lease to text someone to help me get a deer to the truck. Apparently, the trail camera needs a slightly stronger cell signal than my phone needs to beg for extra muscle.
It refused to work at the lease. However, it worked flawlessly once I relocated it to another piece of property (much nearer one of those giant, ugly cell towers). My advice is to double-check the cell signals near your hunting area before investing money and energy in setting this one up.
---
READ NEXT – Hunting Camo: From Basic to Photorealistic and Back Again