DOE selects Primary Arms PLxC 1–8×24 FFP
Illuminated ACSS Griffin MIL M8 reticle
$1,499.99 MSRP
With manufacturers from all over the firearms industry battling it out for government contracts, you probably didn't expect to see one go to Primary Arms. The optic manufacturer hasn't always had a sterling reputation in the firearms community. That might be changing for the better because the Department of Energy just procured a batch of PLxC 1–8×24 FFP low-power variable optics.
The Primary Arms PLxC 1–8×24 FFP is a solid optic, but more on that in a minute.
Why exactly does the Department of Energy need an optic?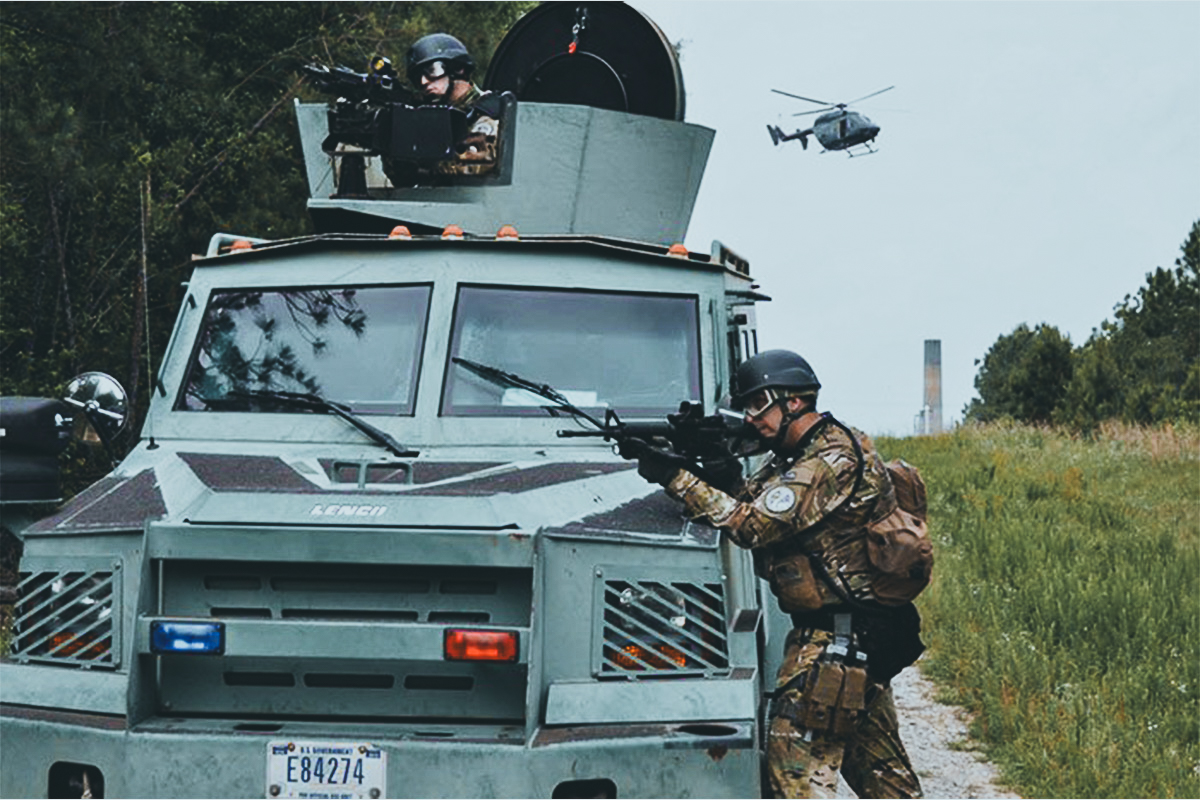 It's a fair question, considering the DOE website focuses on conserving electricity and battling climate change, neither of which requires a rifle. But the department does more than remind people to turn the lights off when they leave a room — it's also responsible for providing security at sensitive nuclear sites across the country.
Following September 11, 2001, the federal government saw an urgent need to guard nuclear power plants with more than Paul Blart–style security contractors. The DOE's Federal Protective Forces (government employees) and Contractor Protective Forces (civilian contractors) have gradually evolved into teams that look more like spec ops than mall cops.
There isn't a ton of information available on the FPF. What we do know is that the organization's standards appear to be high, and the people who make the cut can hold their own.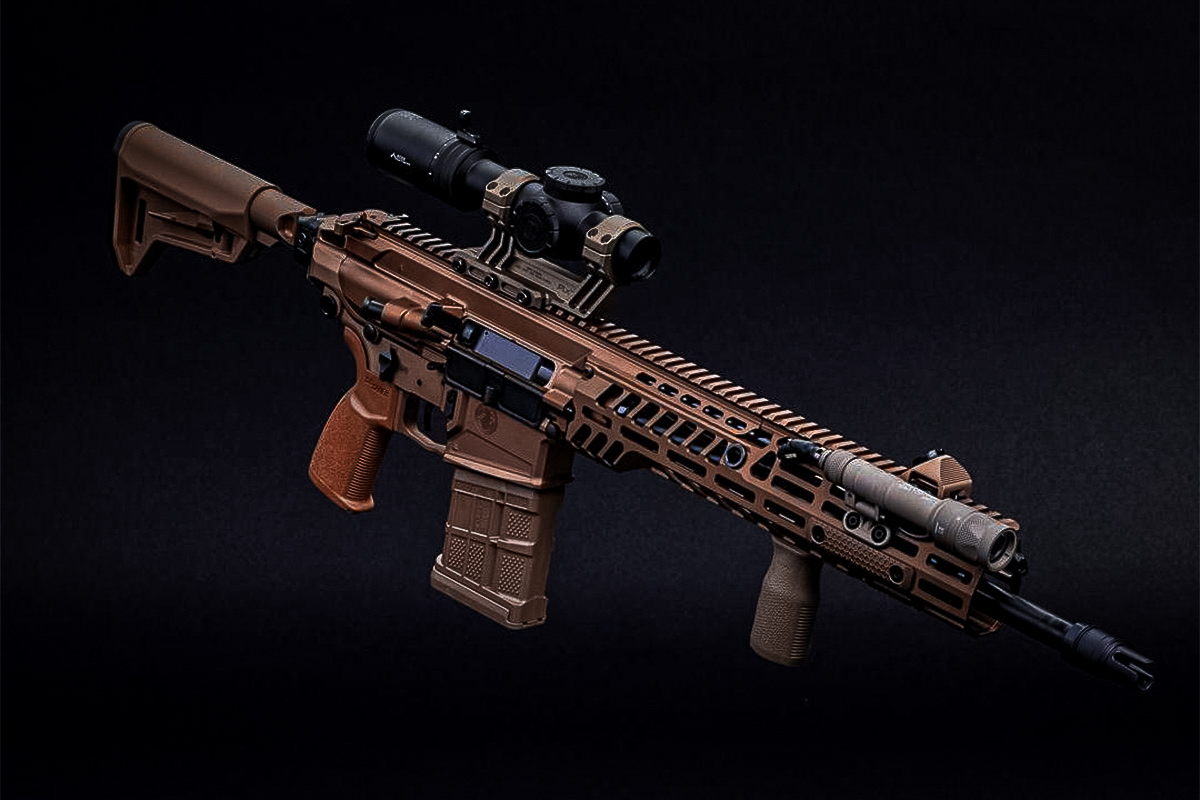 According to DOE order 473.2A, FPF and CPF officers must meet physical fitness and firearm training standards that read like something straight out of military doctrine. Training includes everything from a shoot house to force-on-force exercises and anti-tank weapons.
RELATED — 7 Super Long-Range Rifles and Optics To Dominate in the Field
---
What's So Great About the Primary Arms FFP LPVO?
If I were responsible for guarding a nuclear reactor, I'd want a kick-ass optic, too, but does the PLxC 1–8×25 FFP fit the bill?
This sturdy LPVO offers 1–8-power magnification, a first-focal-plane reticle, and a wide field of view.
Since it's an FFP optic, the illuminated ACSS Griffin M8 reticle stays true throughout the magnification range. A red chevron provides a precise aiming point, while an outer ring makes quick work of close-quarters combat (CQB). A mil-dot grid comes in handy when making or calling long-range shots. The reticle also includes measurement subtensions for ranging targets by eye.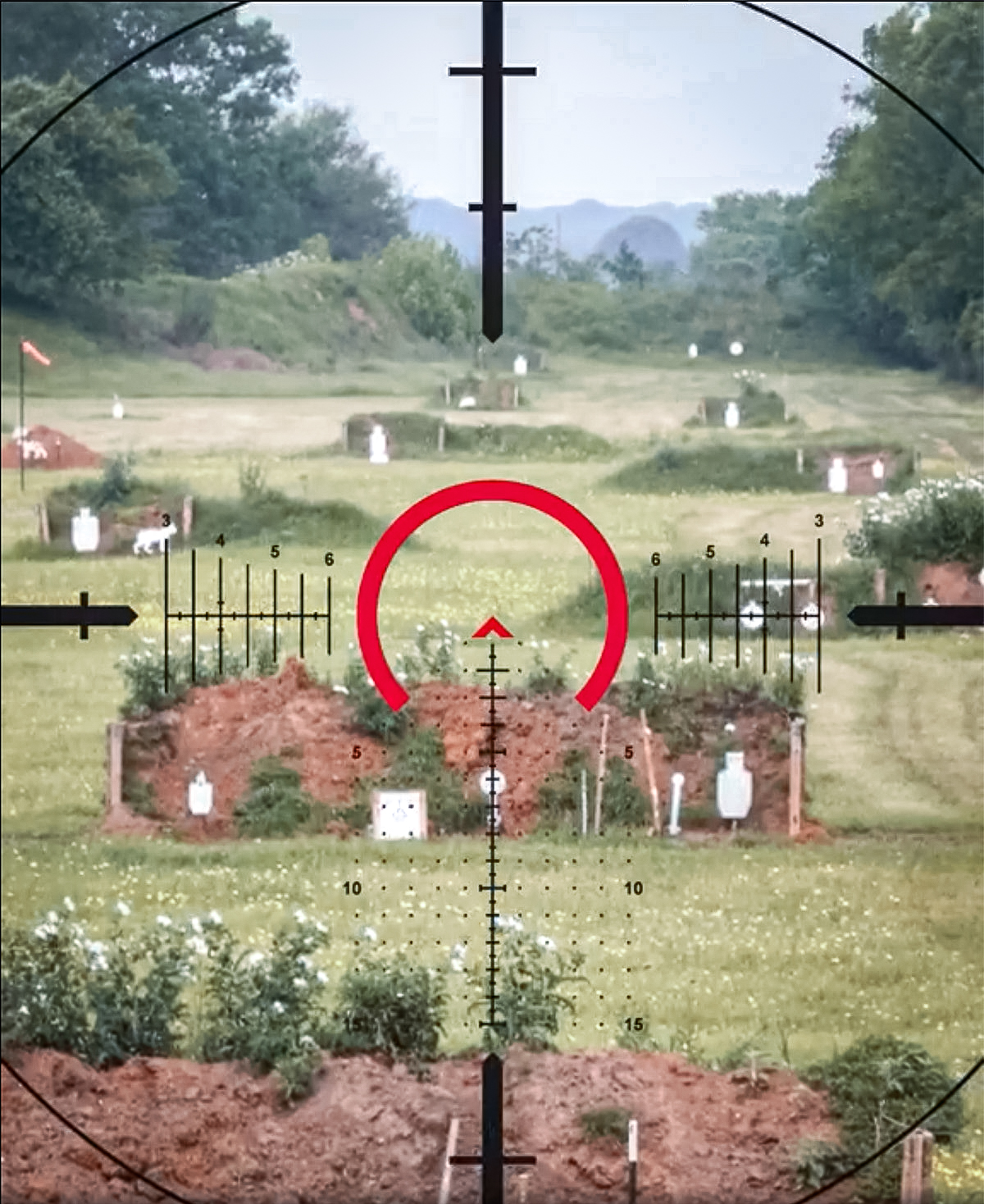 It's a busy reticle, for sure. But once you know how to use it, it provides a ton of info you can use to make precise shots.
The PLxC's capped turrets aren't ideal for precision shooting, so Primary Arms offers an exposed tactical elevation turret you can swap out with basic tools. The windage turret is capped-only. A third turret lets you dial in 10 different illumination settings.
Eye relief for the PLxC 1–8×24 FFP is listed as 3.2 at the lowest magnification setting and 3.7 inches at the highest — that's similar to a lot of other optics on the market. What's noteworthy is the field of view: 121 feet at 100 yards. That's great for maintaining situational awareness when you've got your eye on the glass.
---
Primary Arms PLxC 1–8×24 FFP Specs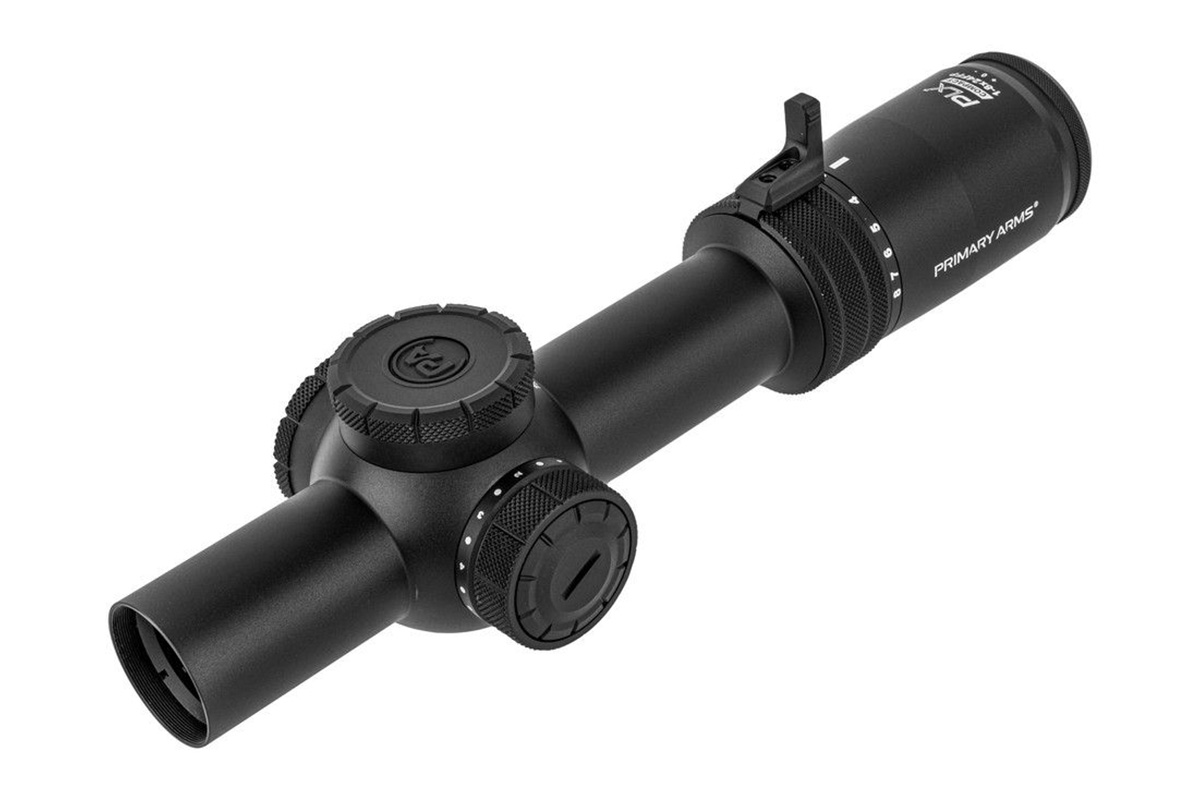 Magnification: 1–8 power
Focal plane: FFP
Reticle: ACSS Griffin M8 in milliradian
Maximum adjustment: 29.1 MRAD
Objective lens diameter: 24 millimeters
Tube diameter: 30 millimeters
Battery: CR2032
MSRP: $1,499.99
---
READ NEXT — The Absolute Best Hunting Rifles You Can Buy