The return of elk hunting in Virginia is expected to draw many people to the Commonwealth in 2022. And soon, hunters will have a shot at drawing for a chance to pursue Virginia bulls.
The Department of Wildlife Resources recently announced formal guidelines for participating in the state's inaugural elk hunt lottery.
The agency hopes to lure applicants from near and far with the chance of a lifetime to hunt elk "scoring as high as 350+ inches" and weighing upwards of 900 pounds.
And the bulls are there. During the state's most recent early muzzleloader season, resident deer hunter Richard Bryson legally tagged a 5 x 6, 700-pound bull elk outside of the state's Elk Management Zone (EMZ). According to the state Department of Wildlife, while elk hunting has previously been prohibited in the EMZ, elk can legally be hunted in the rest of Virginia.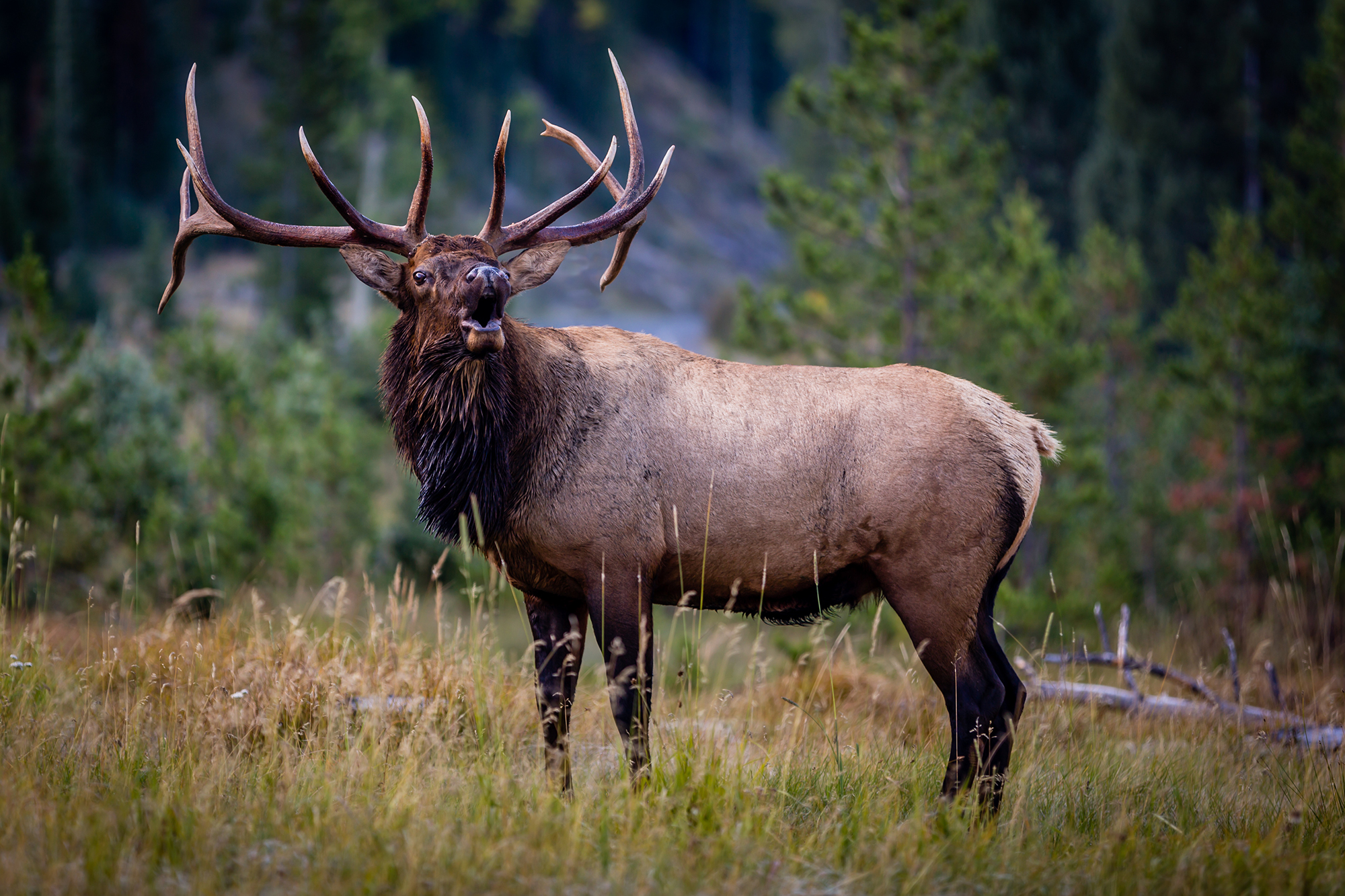 Five tags for antlered elk will be issued for the 2022 season running from Oct. 8-14 within the EMZ located in Buchanan, Dickenson, and Wise counties in southwestern Virginia.
From Feb. 1 to March 30, residents and non-residents alike can enter the lottery by paying a non-refundable elk-hunting application fee: $15 for residents and $20 for non-residents.
Those who draw an elk tag will be notified no later than May 30.
The lucky five will then be required to obtain a special elk hunting license online before their October hunt. If any fail to purchase licenses within 30 days of notification, the tags will be awarded to alternates who qualify and pay the fee. The special elk license is $40 for residents and $400 for non-resident hunters.
Those who receive Virginia elk tags this year will not be eligible to reapply for another three years.
The state wildlife department has decided preference points won't be issued for the upcoming Virginia elk hunt. The department stated it believes points "would rapidly result in a seemingly insurmountable advantage for those individuals who applied annually during the initial years of the elk hunt."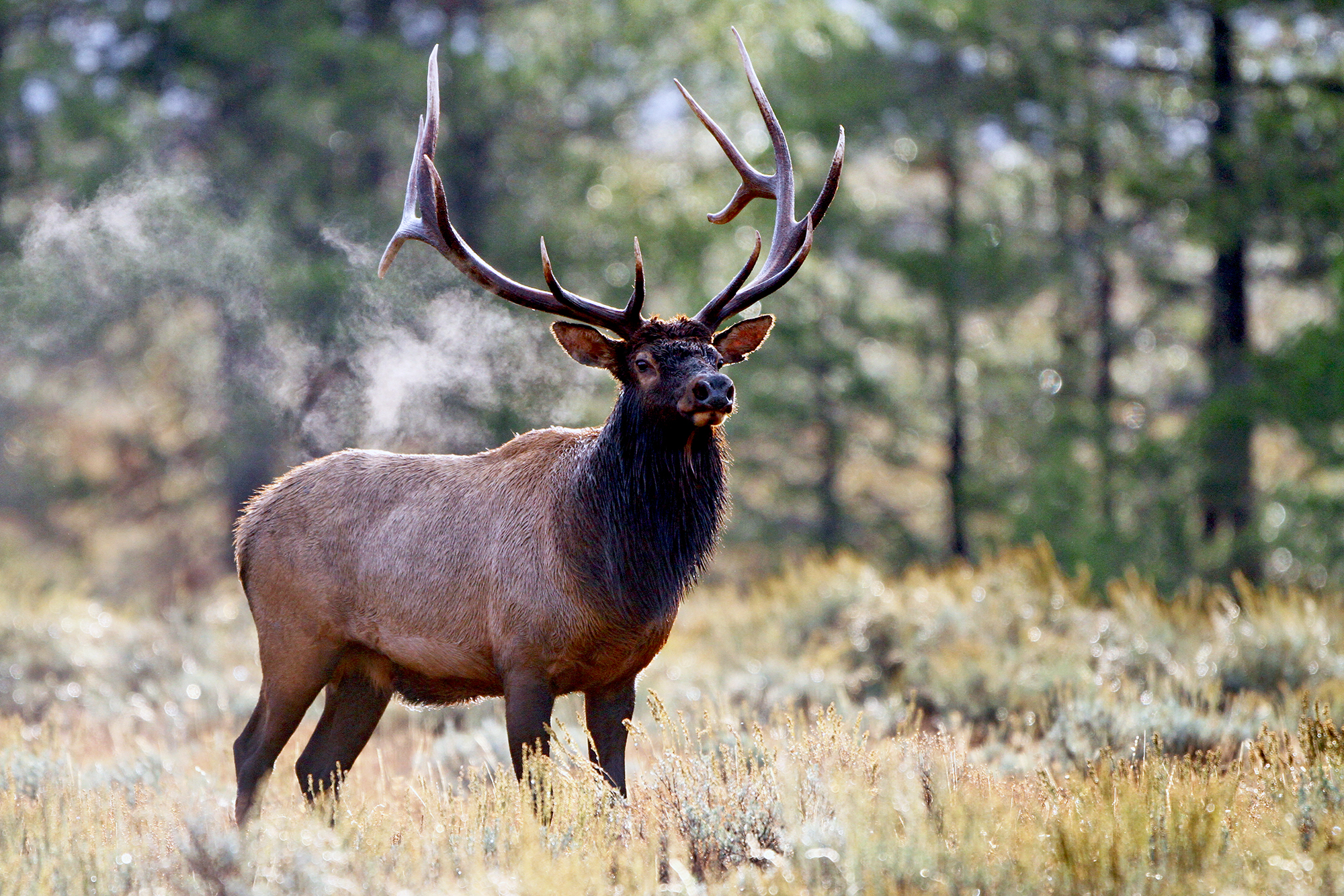 Using a "completely random drawing system," the department said, will make elk hunting opportunities in the state equally accessible for new and young hunters as well as veterans. It also affords applicants "an equal chance of being drawn every year" while avoiding potential "point creep" problems.
Additionally, the department insists tag holders refrain from using guides and outfitters. Instead, it recommends hunters bring assistants along to help with field dressing and processing if they are successful in the field.
The inaugural tag lottery winners will be required to use a rifle chambered for a .23-caliber cartridge or larger. Hunting with dogs is prohibited.
The wildlife department says the upcoming elk hunt is "in-line" with its mission statement and the "hunting is conservation" mantra, stating, "We view our first managed elk hunt in the Elk Management Zone as a milestone of success for our elk restoration program."
Visit the wildlife department's website to learn more about the 2022 elk hunting season in Virginia and to apply for an elk tag.
---
READ NEXT – Virginia Elk Are Back! Whitetail Hunter Tags 700-Pound Home-State Bull