When not flagging your drunk uncle Larry's anti-vax posts, Facebook founder and CEO Mark Zuckerberg apparently shoots bows and throws spears. 
No, seriously.  
In his trademarked blue shirt and sunglasses, the fifth-richest man in the world compared himself to an "Avenger" in a viral video posted earlier this week. 
His quarry? Seven bowling pins.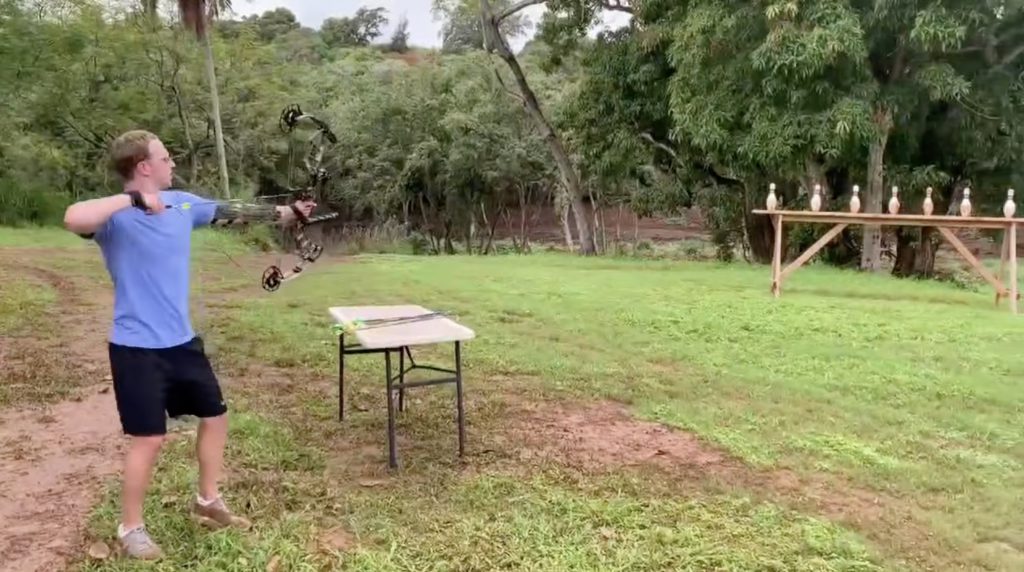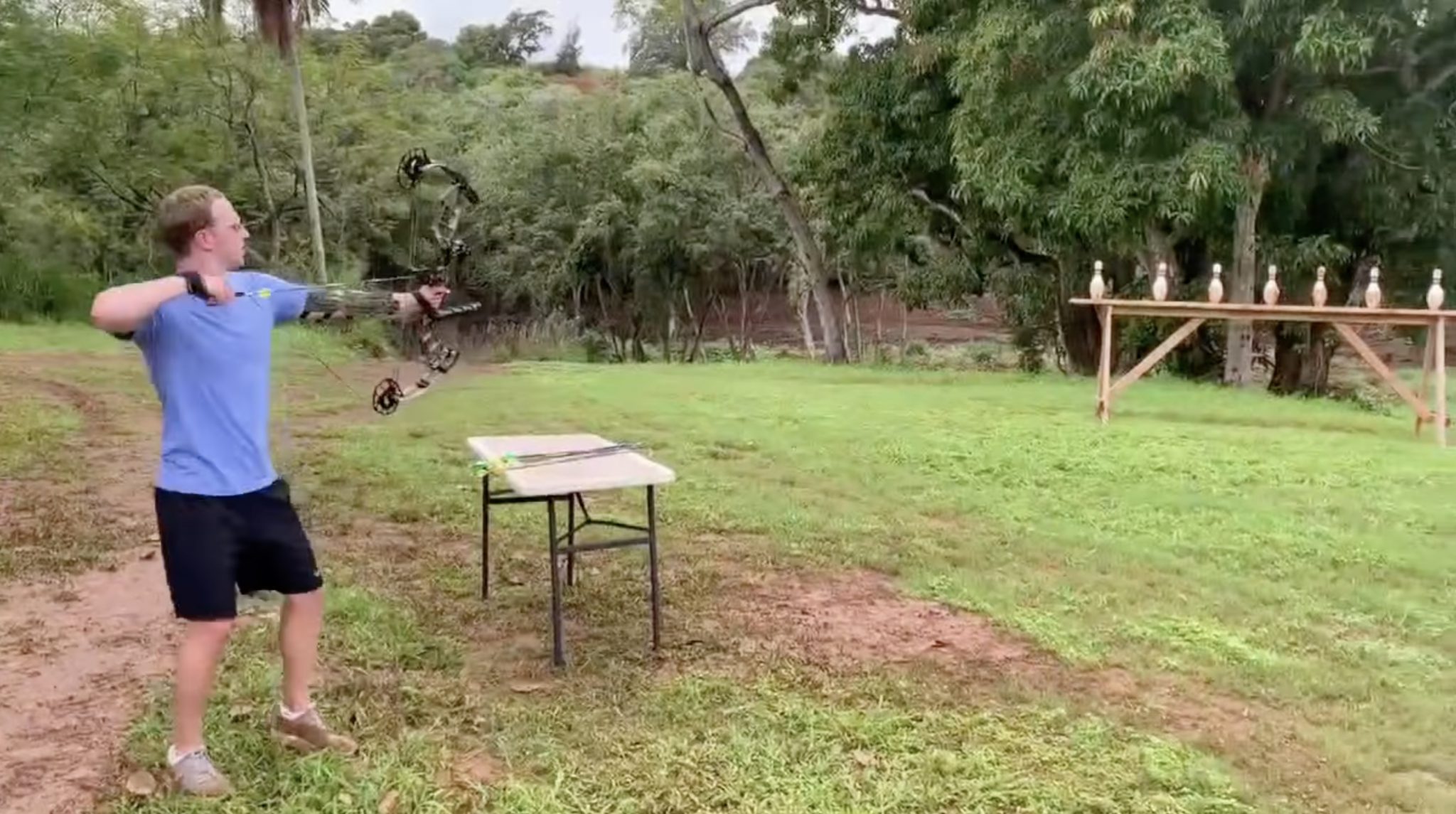 His bow draw needs some work, but we can't knock his gear choice. 
Turn that PSE Carbon Air Stealth down some, Zuck.
But there's more: In a second video, he touts a "very particular set of skills," showing off two solid spear throws.
Why he's wearing ear protection is anyone's guess.
Maybe he was shooting guns off camera?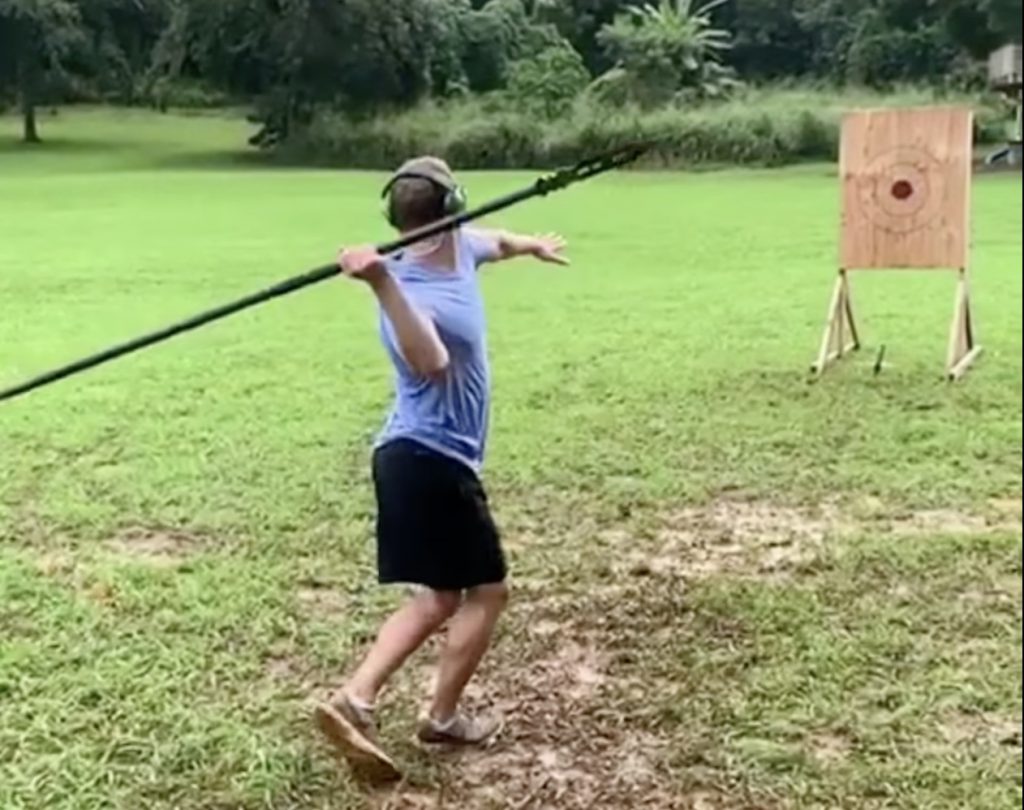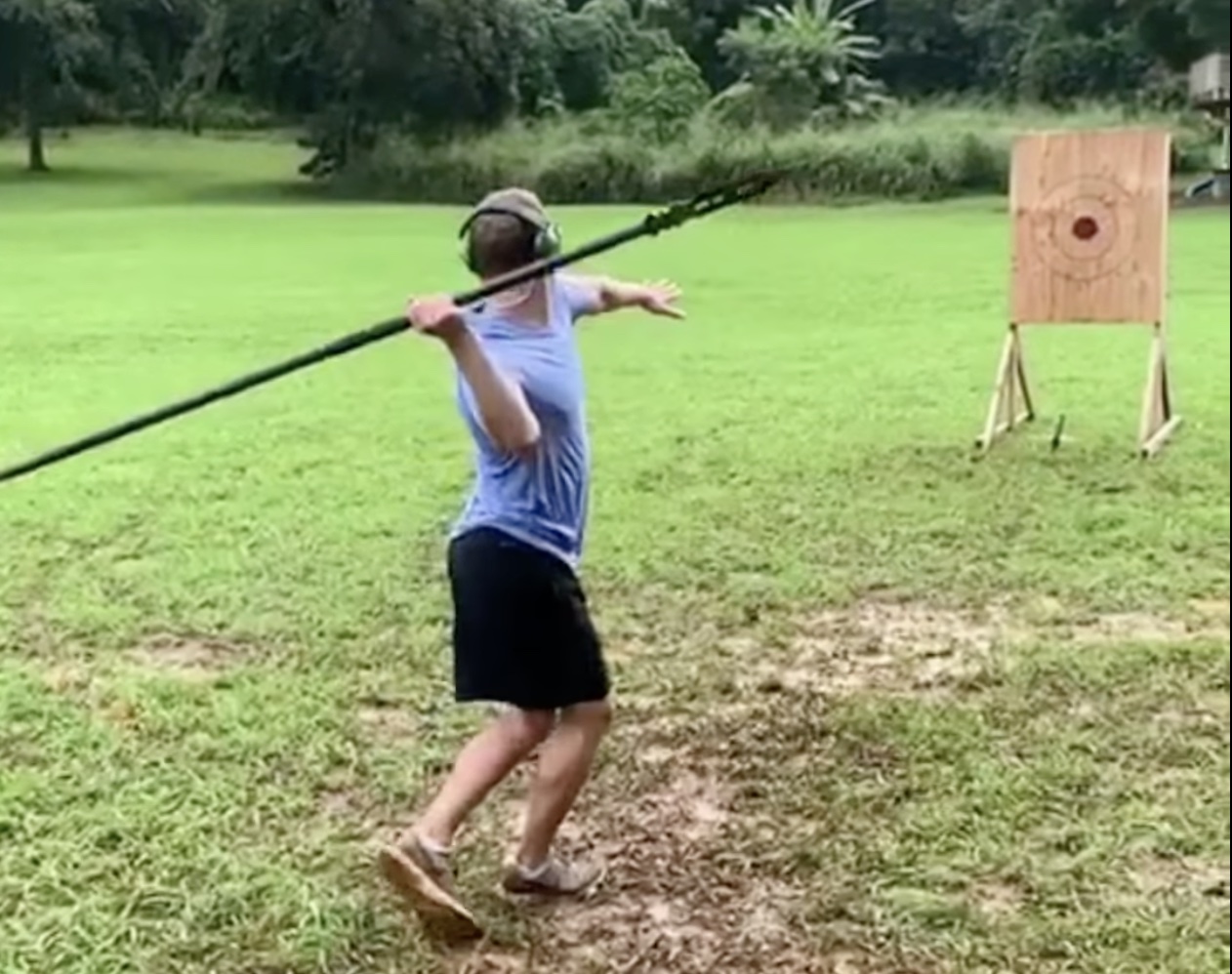 Zuckerberg and his wife, Priscilla Chan, recently paid $53 million for 600 acres on the island of Kauai in Hawaii where all this projectile enthusiasm is happening. All told, they own more than 1,300 acres on the island, to the chagrin of some locals.  
Both videos were posted after Zuckerberg mentioned that a popular hiking trail was out of permits for hikers, though hunting permits were still available. 
"That's basically saying: look, you can't walk here unless you also bring a bow and arrow. So I guess we're doing this," he posted on June 5.
The Daily Mail scored photos of Zuck and pals on their hike/hunt.
Years ago, Zuck killed a ranch bison, which is reportedly mounted at Facebook HQ. Maybe this bow-carrying hike and spear toss will bring the King of Silicon Valley back around to the hunter's fold?
Eh, yeah. Here's to hoping.
Read Next: Sylvester Stallone Is a National Treasure, and You Can't Change My Mind