Shopping for traveling adventure seekers is tough. So much gear marketed at globe-trotters is straight junk, like outlet adapters we'll never need, passport wallets, or goofy hats and vests. And a good adventure, if anything, helps us pare down on gear and eliminate the crap, to only carry what's needed. Well, for our writers — who travel way more than most — these are their new essentials and could make a perfect holiday gift for the explorer in your life. There are better jackets, a better belt, a better knife, a bottle, socks, and more. Yes, socks. A hardcore traveler will never turn their nose up at a solid pair of socks for Christmas.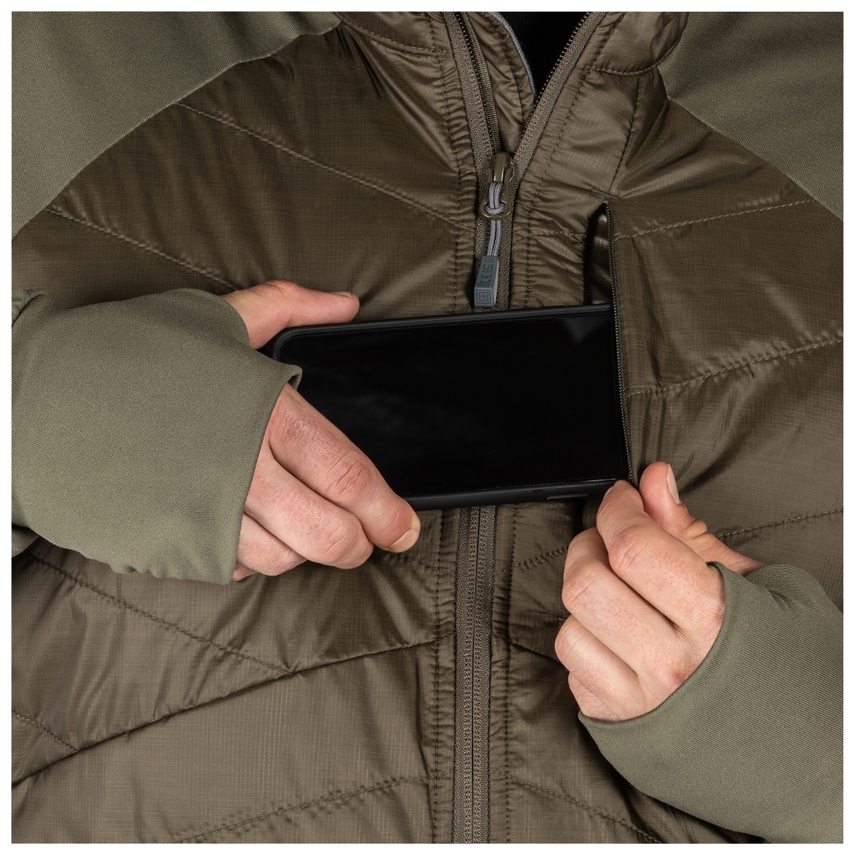 5.11 Tactical Peninsula Hybrid Jacket, $119.99
This was my go-to jacket for a recent hiking and biking trip around Drummond Island — one of the last remaining frontiers in Michigan. It kept me warm while walking and comfortable on my bike, without overheating. The quilted front and upper back panels provide effective insulation from cooler weather, without the bulk of a full-blown puffer-style coat. Like most 5.11 outerwear, the Peninsula Hybrid jacket is highly functional as well. For recreational adventures like my visit to Drummond Island, I use the upper chest pocket for my phone. When volunteering for security duty for outdoor church functions, that same pocket works well for my two-way radio, providing a hidden cord grommet hole for the headset and microphone cables. Both hand pockets offer internal openings that can be zippered open to allow for a covert passthrough to a concealed pistol. —Tim Cooper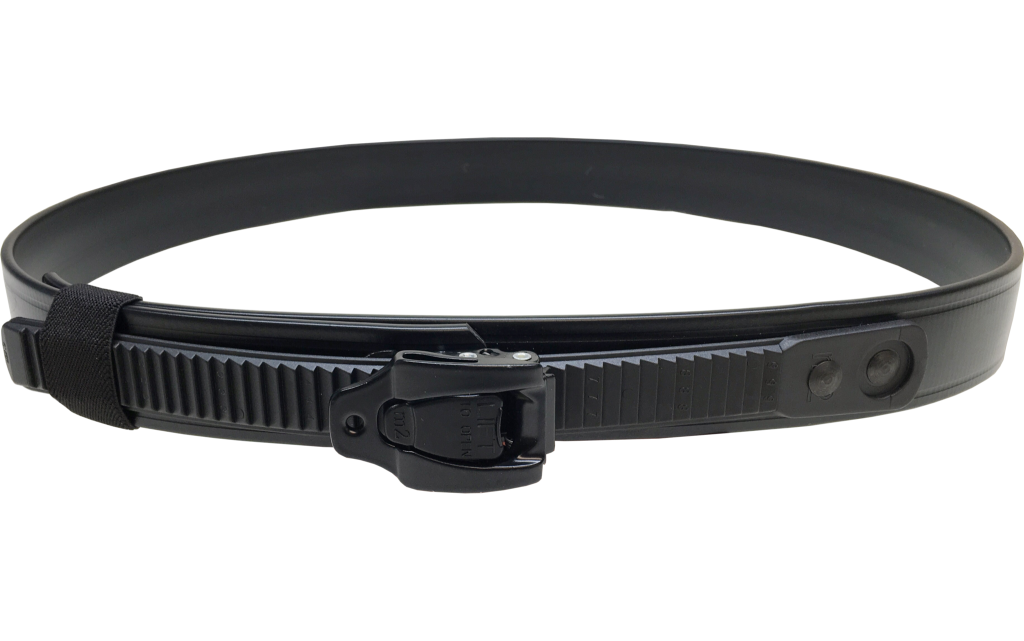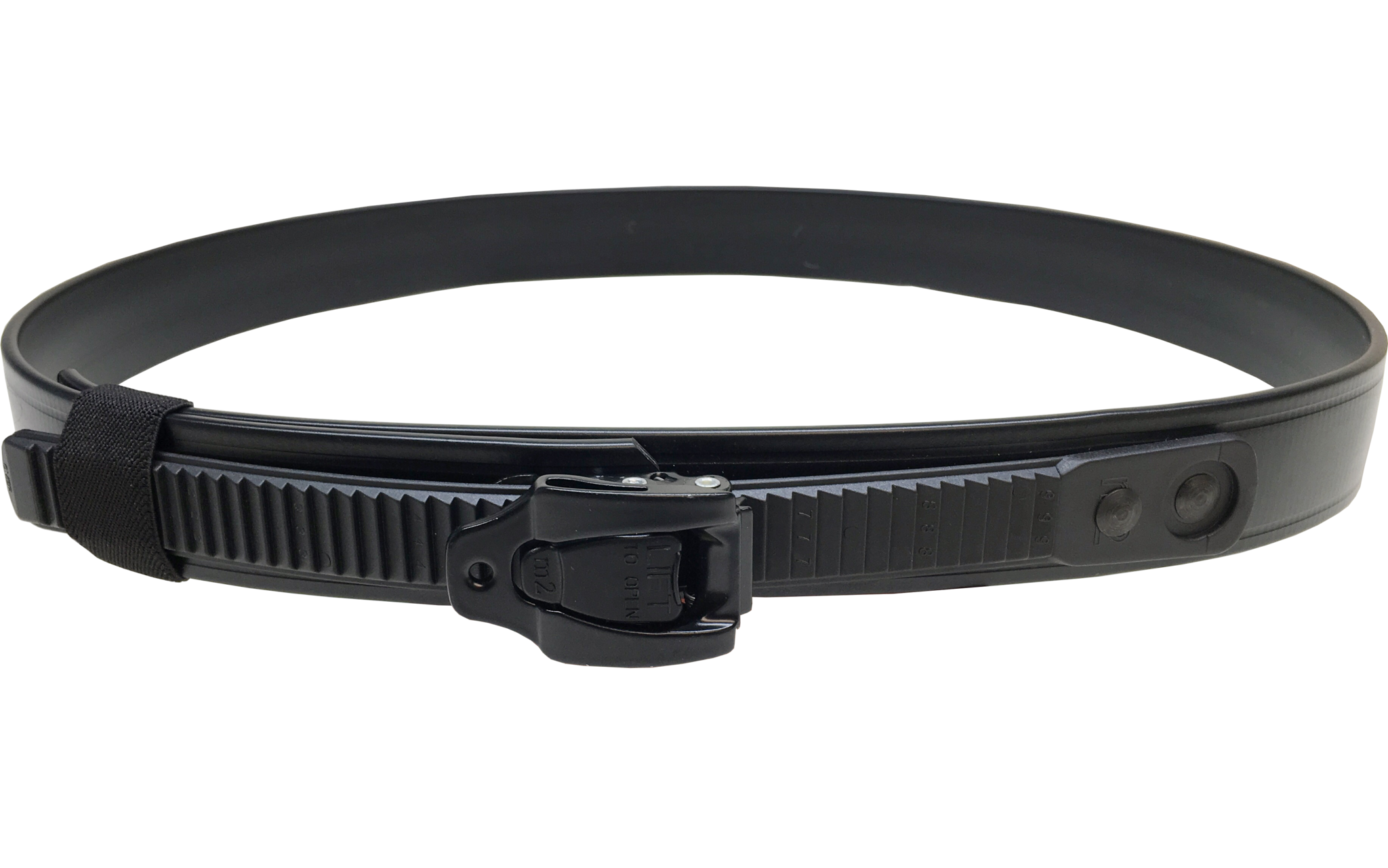 Blackbeard Peacekeeper Battle Belt, $99.99
There's nothing complicated about the Peacekeeper Battle Belt by Blackbeard. It's a virtually indestructible utility strap that offers perfect adjustability for comfort and purpose. The innovative design allows you to fine-tune the fit to a much finer degree than the conventional buckle-into-hole method. The Peacekeeper utilizes a ratcheting buckle that engages a stiff series of teeth. Once tightened, there is absolutely no slippage — none — and the polymer belt strap won't stretch and sag like leather or fabric. This belt is highly functional for all things EDC from small knives and flashlights to heavier items like a holstered firearm. Speaking of firearms, many of you who regularly carry may share a common frustration of loosening your belt in the restroom while keeping the gun hidden. Disengaging the strap from the buckle can cause an OWB holster rig to slide toward the floor. Blackbeard's design avoids this as you can loosen the belt just the right amount without completely disengaging the strap from the buckle. Likewise, if you need to temporarily remove your holster, simply loosen the belt a few clicks, unclip the rig, and ratchet back up to the desired comfort. —T.C.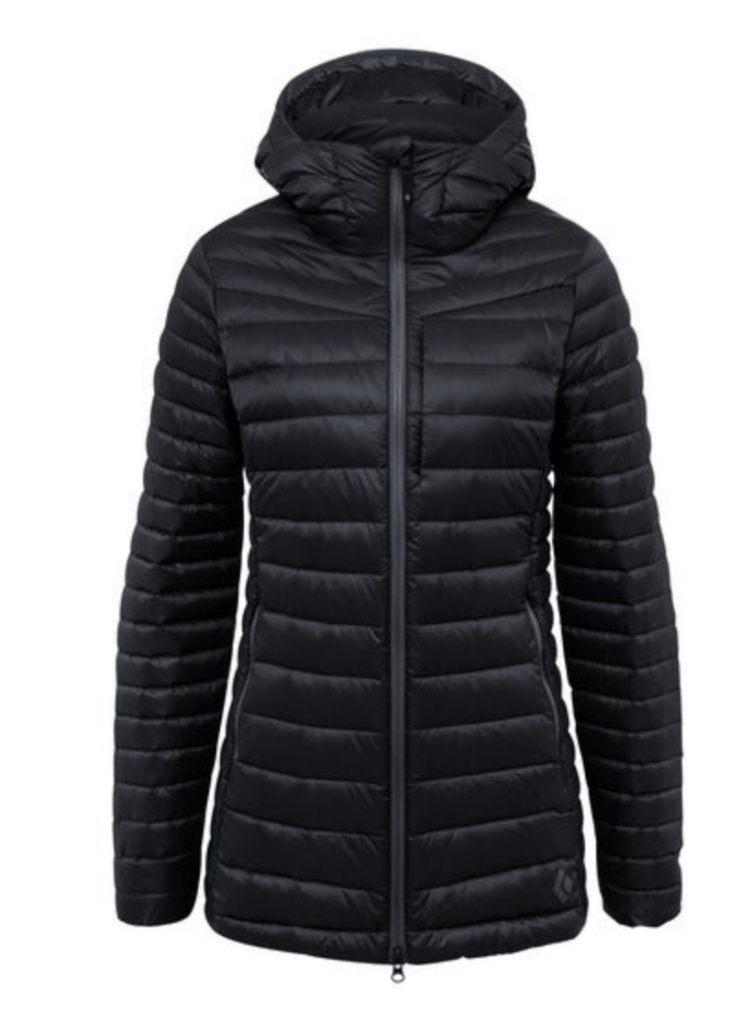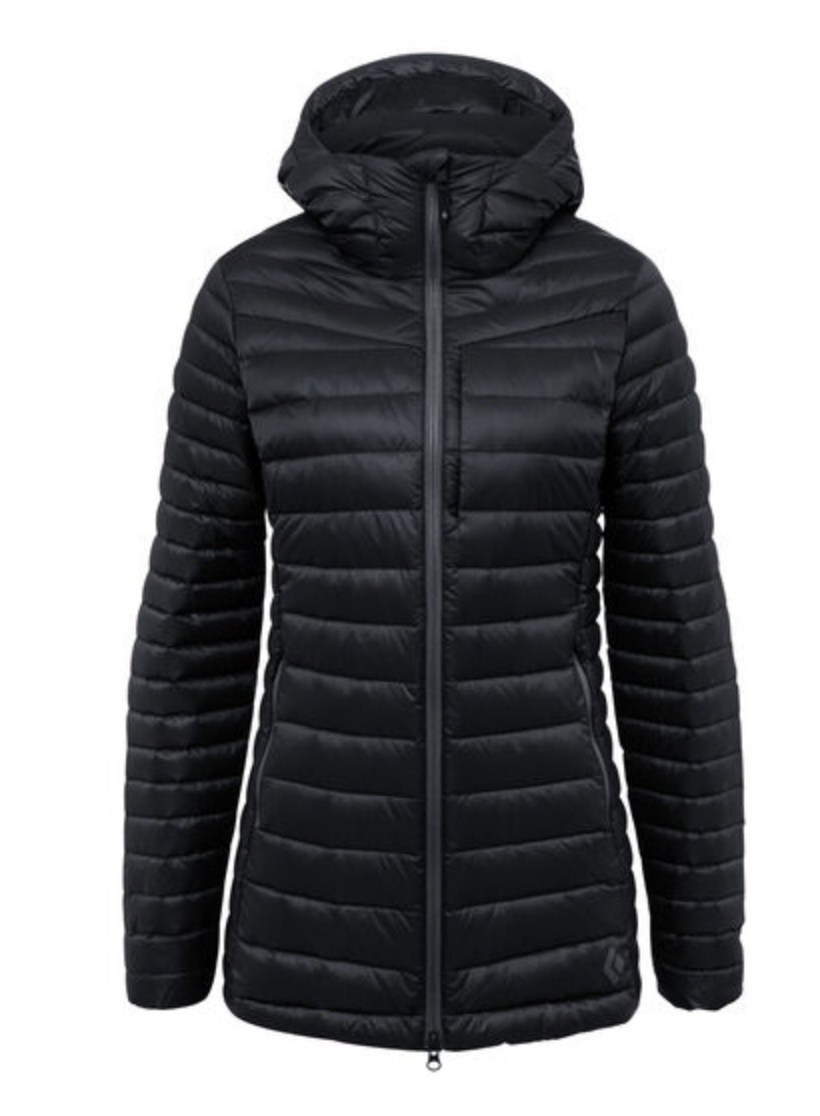 Black Diamond Access Down Parka, $269
While Black Diamond is well known for its climbing gear and apparel, this parka pulls double duty on and off the adventure trails. It's perfect for hiking as it packs down small should you get too warm, and it's lightweight enough to allow for layers both under and over. The Access Down Parka features three easy-to-access pockets — with zippers — at the chest and waist, and also has a cord at the back of the hood to cinch it down to block the wind. Whether your adventures are high, low, or somewhere in between, this parka hits the mark. —Katie McCarthy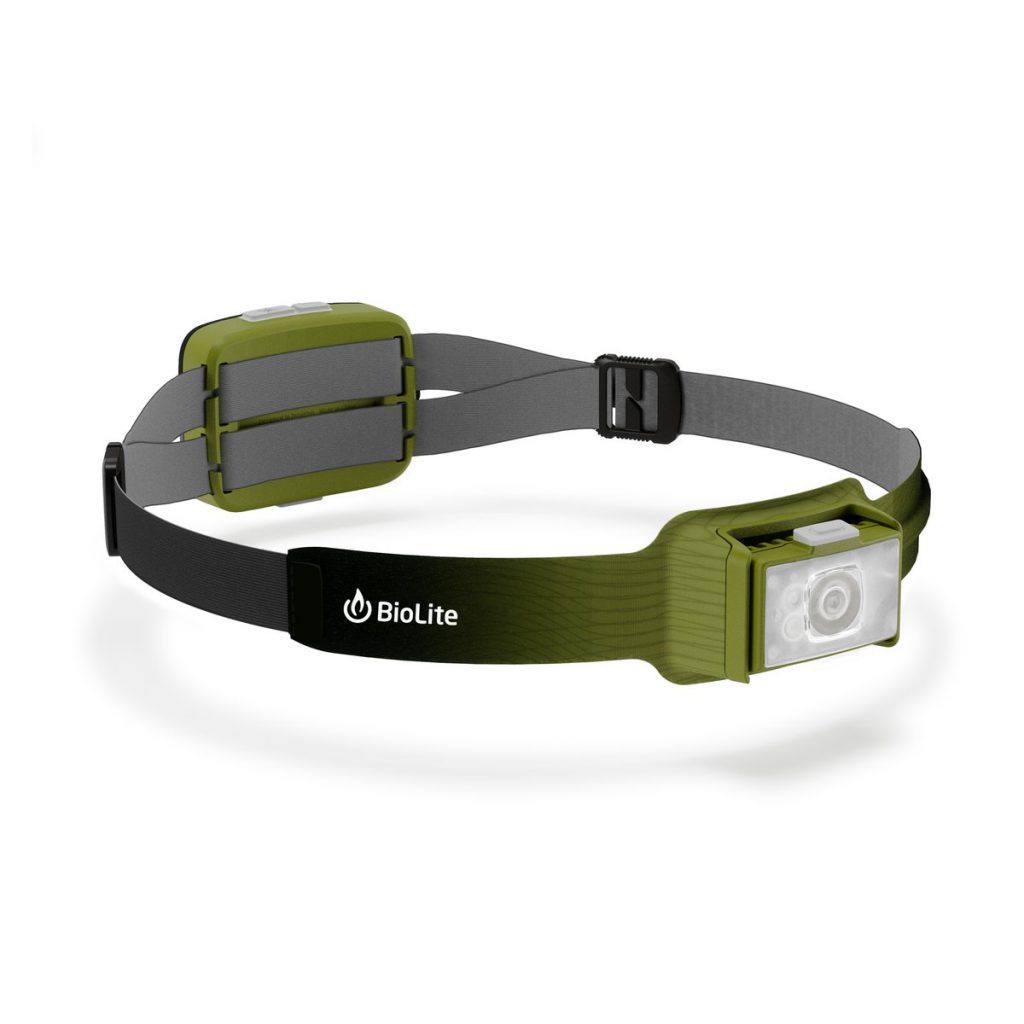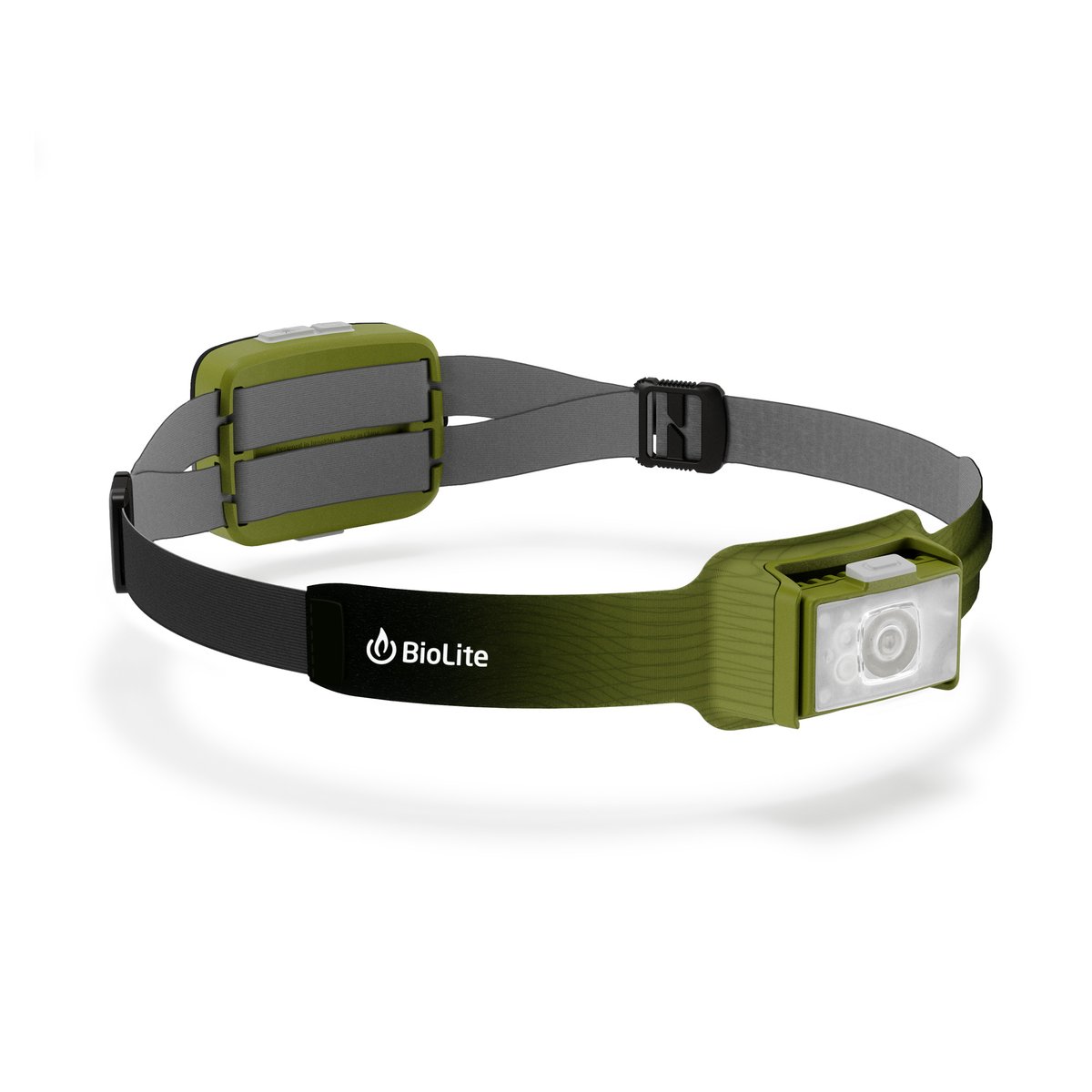 BioLight HeadLamp 750, $99.95
BioLight, a maker of sustainable stoves and backcountry cooking gear, is relatively new on the headlamp scene. Its early claim to fame was an ultralight product; instead of a blocky housing, a thin strip of LEDs sits on a stretchy headband. In the case of the HeadLamp 200, that's it, with a weight of 50 grams or just over 0.1 pounds. This year, BioLight announced its brightest torch to date, the HeadLamp 750, which throws 750 lumens for up to seven hours. That's a tremendous amount of light for a tremendously long time. (On the lower lumens setting it will run for 150 hours.) All that juice comes from a USB rechargeable battery placed at the back of the headband, which keeps the front-facing light itself slim and trim. It still feels super light at just 0.33 pounds and keeps on ticking in rain, snow, heat, and an unfortunate drop from my treestand. —Michael R. Shea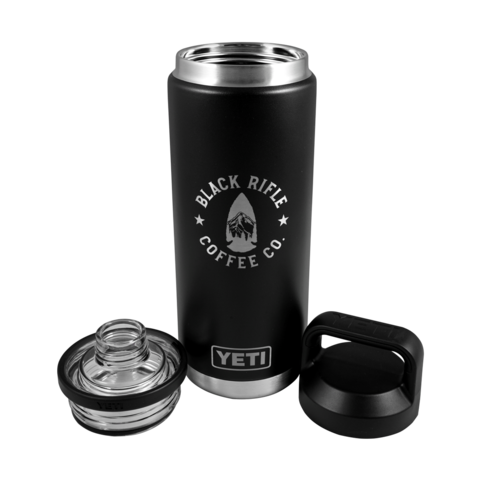 BRCC Yeti Outdoor Arrowhead Thermos, $44.99
Yeti revolutionized drinkware for sportsmen and travelers a few years ago when it first launched the Yeti Tumbler. A new standard was set for keeping travel coffee hot and gin-and-tonics cold. All of a sudden, crappy plastic travel mugs were out and every company on planet Earth mimicked Yeti's sweet new cup. Next, Yeti launched the thermos and bottle line. I was a little offended at the price — $45 for a small thermos! — but was given one for nothing more than my good looks and, well … I've bonded to my bottle. I'd pay three times the price to replace it now if I had to. These thermoses keep coffee hot and water colder better than anything. They're as durable as cast iron. They're sized just right for coffee in a duck blind or staying hydrated in airports. If you don't have one, you should buy this one, with the Black Rifle Coffee Company logo on it, of course. And fill it up with our awesome coffee. I recommend Blackbeard's.  —Michael R. Shea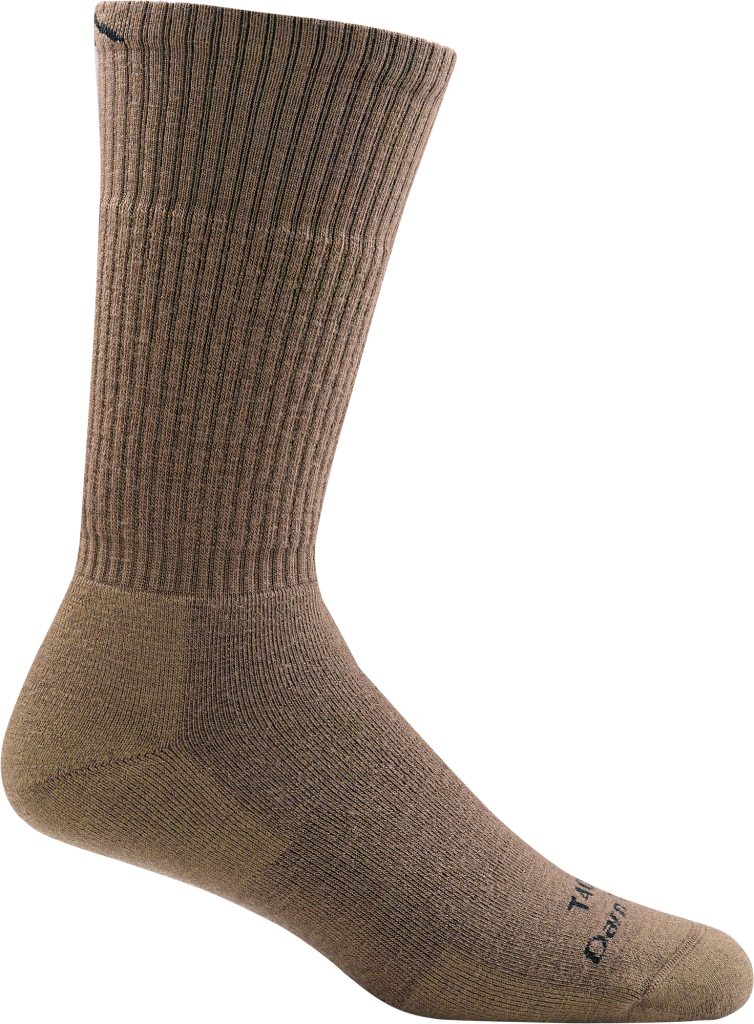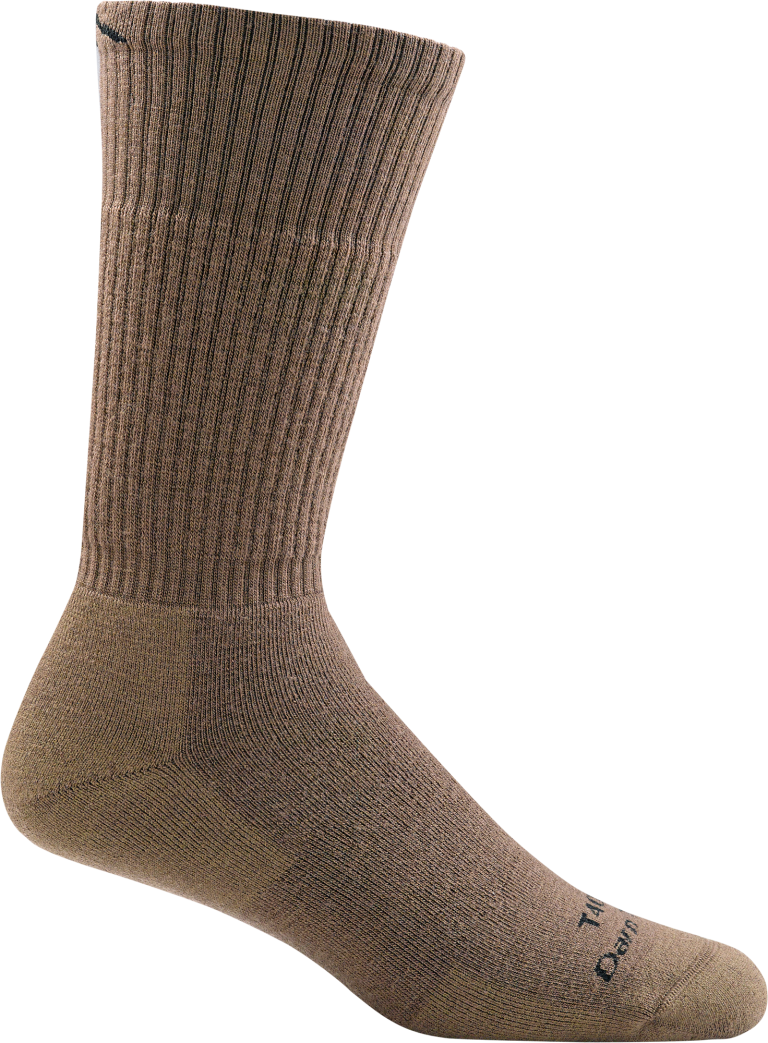 Darn Tough Socks, $29.99
An experienced adventurer knows the value of a quality pair of socks. When it comes to quality merino wool socks, Darn Tough comes to mind. I have been wearing these socks while serving my country and during my outdoor adventures since 2012. They are simply my favorite sock for any task. In 2016 when I decided to attend the US Army Ranger School, I bought 12 pairs of Darn Tough T4022 tactical socks. Four years later, those same socks are the first ones I grab out of the drawer when packing for an expedition-style backpack hunt or a day of cruising groomers on the mountain. Check them out. Your feet will thank you. —Michael Herne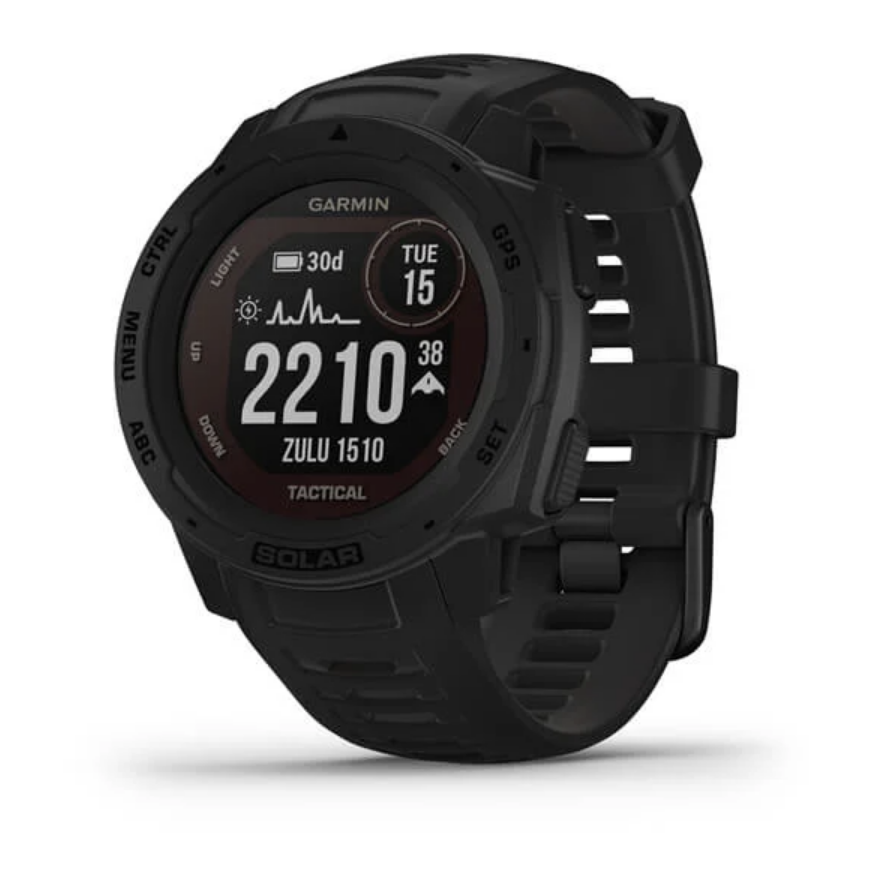 Garmin's New Instinct Solar Tactical Edition, $44
Early this year, I wrote a review on Garmin's Instinct Tactical watch, where I complained about the battery life. This summer Garmin launched a new line of solar watches, and I was able to get my hands on the Instinct Solar Tactical Edition. The new line increased battery life exponentially when compared with the standard Instinct watches. They boast 24 to 54 days in smartwatch mode with significant solar exposure. Mine has personally lasted well over 30 days while in the field and using navigation and a few other features intermittently. Extended battery life aside, this watch is packed with all kinds of useful features: health monitoring like wrist-based heart rate and resting heart rate tracking; activity tracking like a step counter and floors climbed, and fitness features like run, swim, and bike; outdoor recreation uses like navigation, sight and go, back to start, and many more. Coupled with the Garmin Connect app, it's easy to track your progress, set goals, and plan workouts. —M.H.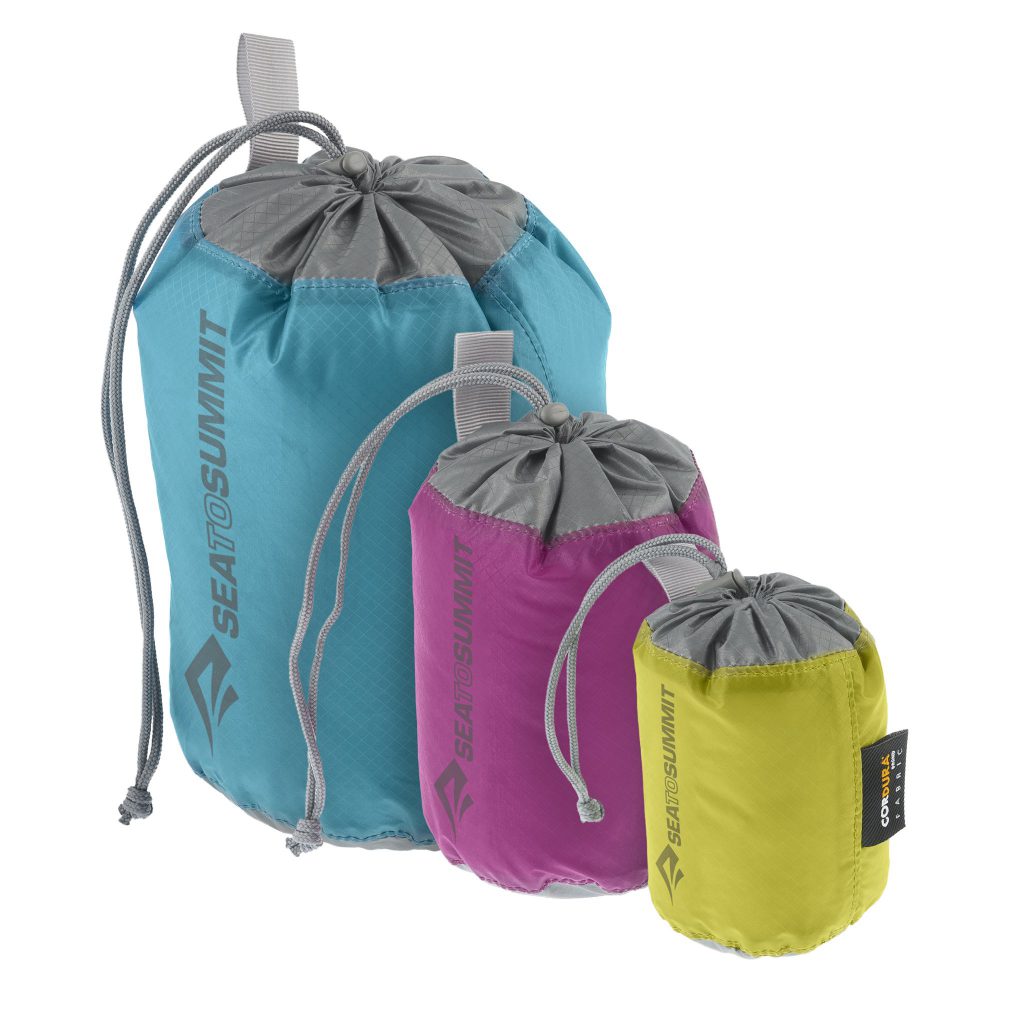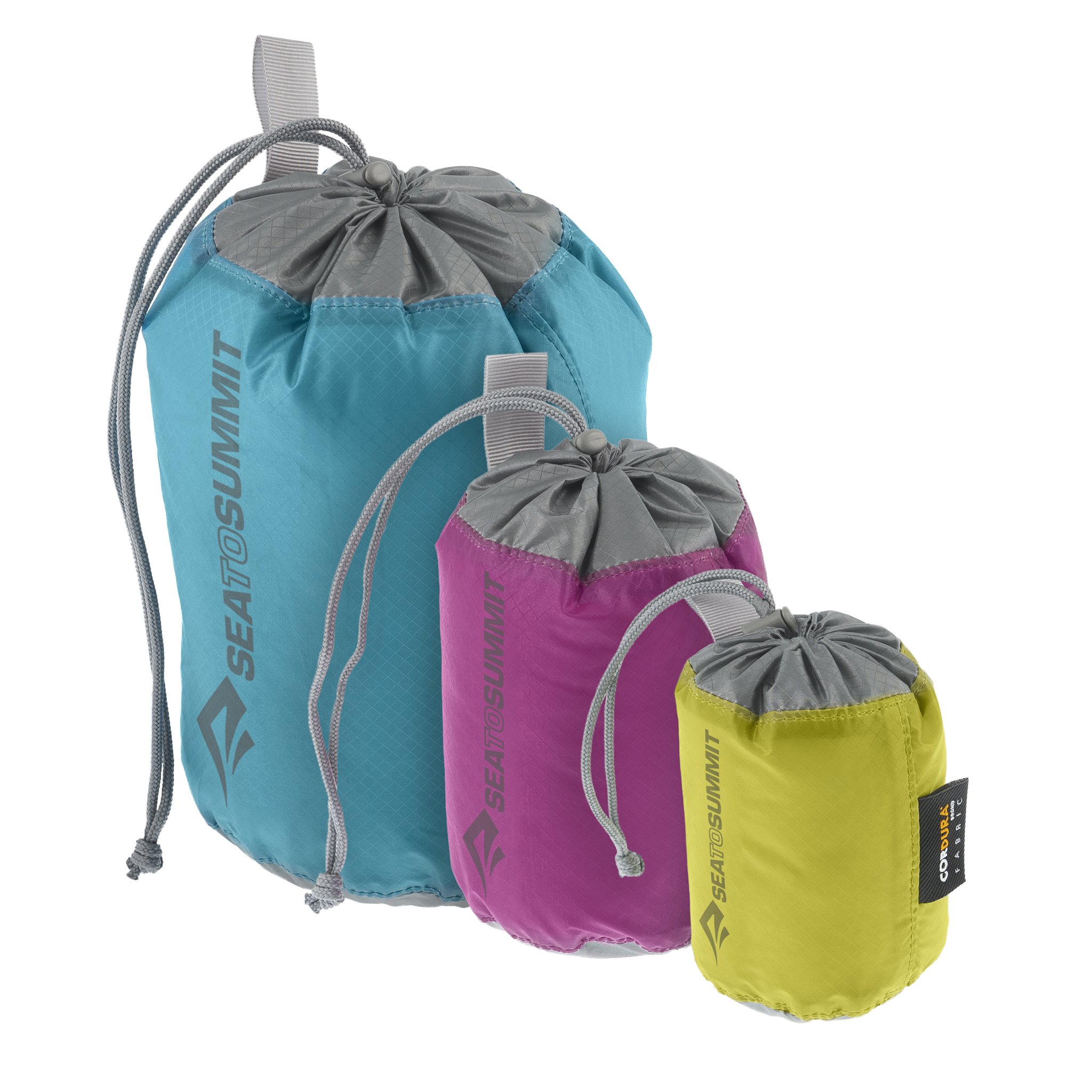 Sea-to-Summit Traveling Light Stuff Sack Set, $29.95
Every fall my travel schedule blows up. In the Before Times, it was not uncommon to hit half a dozen states, through twice as many airports, in three months or less. Packing for that first big trip always sucks — or did, until I took the stuff-sack approach. Every kind of item gets a stuff sack or organizer bag before it goes in the pack or suitcase. T-shirts? Blue bag. Underwear and socks? Purple bag. There's a bag for toiletries. A bag for miscellaneous electronics. A bag for dirty laundry. It makes packing easy and fast, and after the first big pack of the travel season, I'm more or less organized and prepped for the rest of a busy fall. If there's a frequent flyer in your life, give them the gift of a well-organized kit. —M.R.S.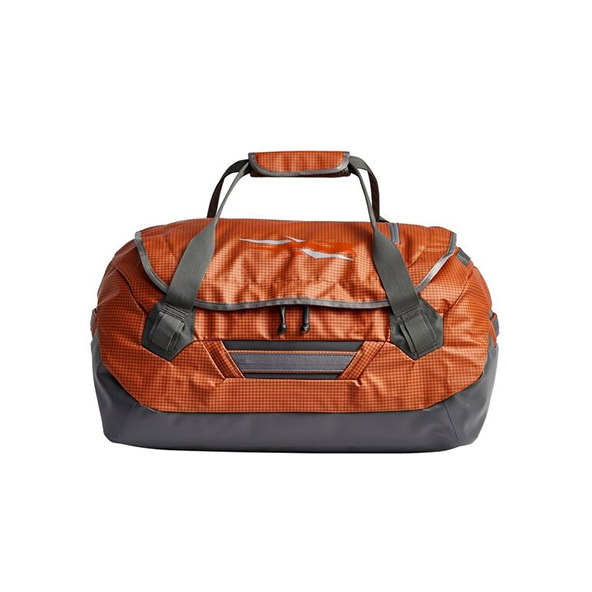 Sitka Drifter Duffle, $169-$209
Sitka does duffels and luggage right. The Nomad has long been my favorite take-everything-but-the-kitchen-sink travel bag. It will swallow up a bow and two weeks of gear like nothing. This year, Sitka launched a new lineup of bags for less extensive trips. The Drifter Duffle comes in 50-, 75-, and 110-liter sizes. They're made to fight weather with water-resistant 150D TPU-coated ripstop fabric and a waterproof 450D welded TPU-coated ripstop floor. The zippered top pocket unzips in a large U, which means you can actually find things when digging around in an overstuffed bag. I'm partial to the burnt orange color, too. You can spot it a mile away coming down an airport baggage carousel. —M.R.S.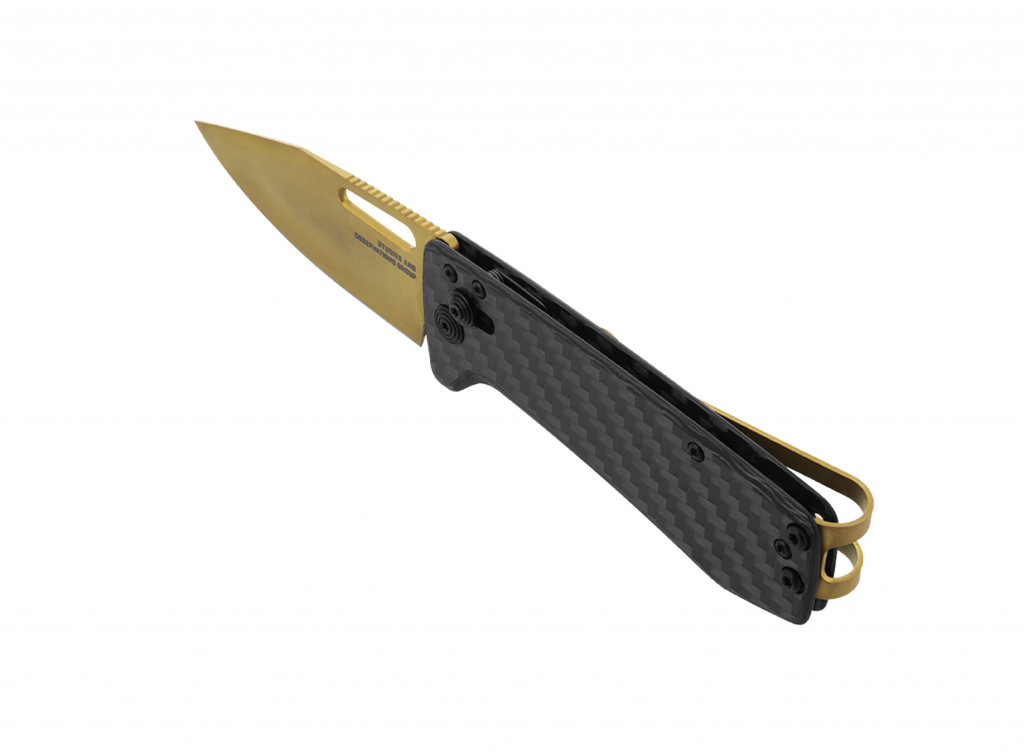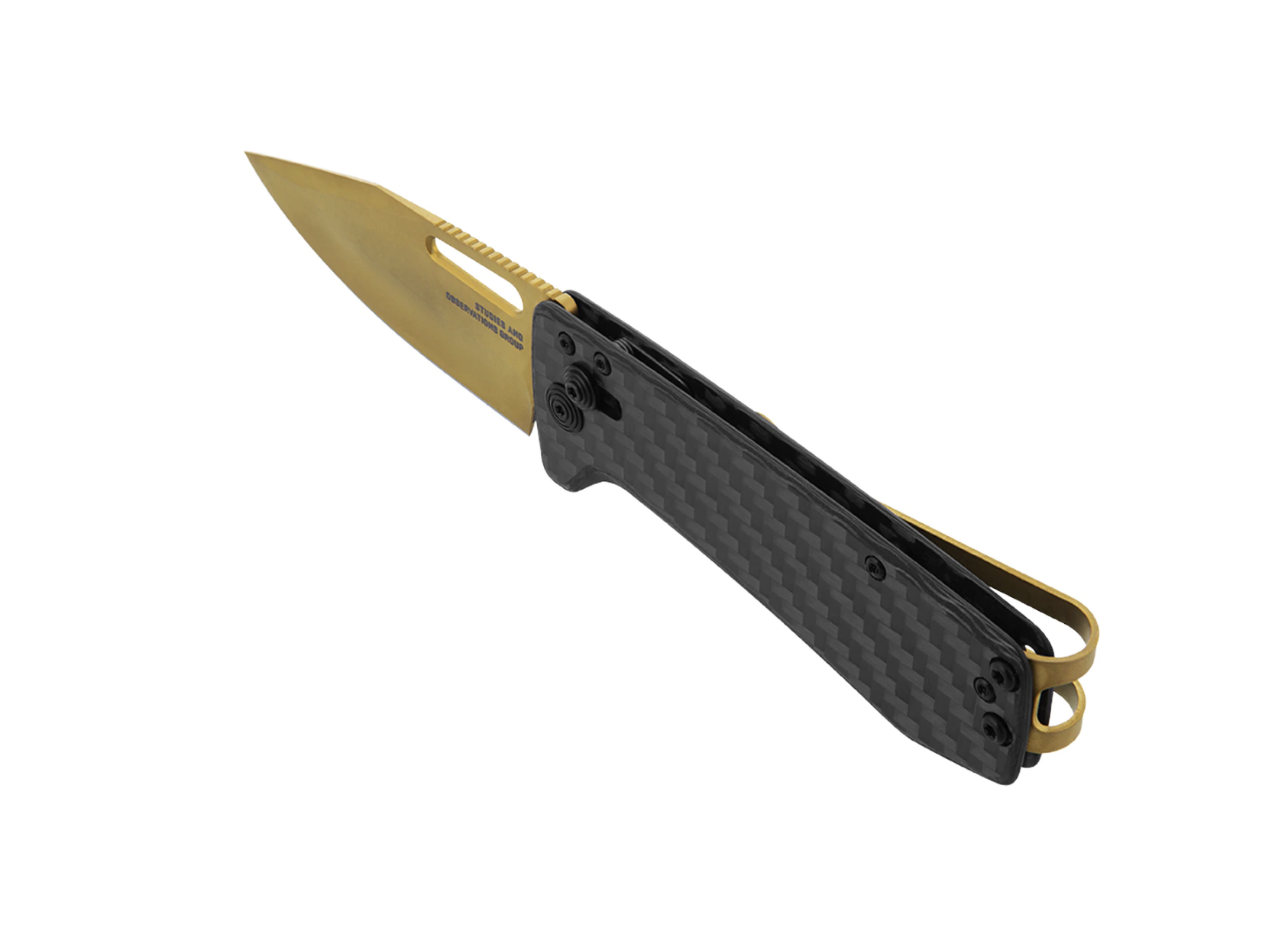 SOG Ultra XR, $124.95
So, full disclosure: I called this knife in for a magazine photo shoot. I never would have bought it for myself as it looked too fancy, too slick, like a knife for a guy with a goatee who wears turtlenecks and Porsche Design sunglasses. But I got the knife, photographed it, and had it kicking around my office, so I clipped it on my pocket and went about living. Almost immediately, I forgot it was there. This little knife is so damn light. The scales are thin carbon, the clip is titanium, and the blade is a coated Cryo CPM S35VN stainless steel. It's sharp. Sharp as sin out of the box, and a hard enough steel that it holds an edge well. I've used it for out-of-place tasks like cutting sacks of chicken feed, cutting deer haunches for tags, cutting poly rope, and the more mundane tasks of opening mail and packages from Amazon. It's definitely a gentleman's knife. It's the only knife in my collection that could work with a tuxedo, but man do I like it. It's small and light enough that it can double as a money clip. Yes, that would edge you closer to the Mr. Porsche Design category, but hell, if some dumb redneck with a lot of chickens makes fun of you, you'll have a sharp, fast little bitch-sticker to defend your honor. —M.R.S.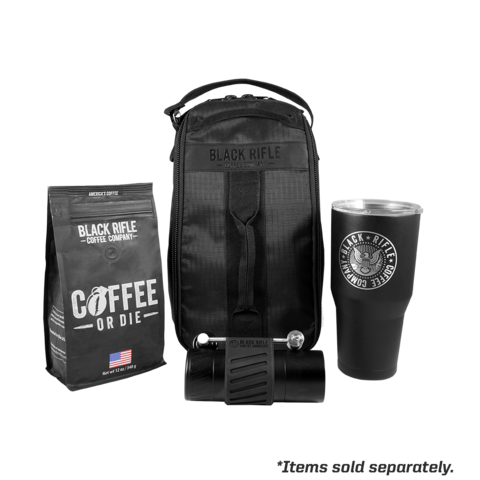 Black Rifle Coffee Company Long Range Carry Bag, $45
Coffee on the go and good coffee are usually mutually exclusive. Fortunately, BRCC has invested a lot of time and effort into the perfect brew, regardless of where you are or how light you need to travel. The new Long Range Carry Bag has been meticulously designed to accommodate all the brewing equipment you need in a durable zip-flat kit bag that will fit in a carry-on backpack as easily as an expedition duffel. I personally take this with me nearly every time I go on assignment, and vary my load out to cater to a good pour over or Aeropress. The fact that I can fit a hand grinder, scale, coffee beans, collapsible pour over funnel or Aeropress, and filters all neatly into this bag makes brewing a great cup of joe easy whether I'm on top of Kilimanjaro or embedded with Special Forces soldiers in Afghanistan. Pro tip: Throw in a few of BRCC's instant coffee sticks for that stuck-in-an-airport-terminal brew!  —Marty Skovlund Jr.