Blistering hot, prodded by high winds, and feeding greedily on a tinder-dry landscape, the 2021 wildfires continue to devour the West just as the previous year's fires did. The fact is, there's nothing that can stop the fire from racing through the backcountry and beloved mountain communities alike. It flows like water, ironically, and follows the path of least resistance. Wildfires are extremely difficult to control and practically impossible to contain fully.
While those in harm's way have been evacuating their homes and towns since this year's wildfires started out West in January, the rest of the country has grimly looked on at the news and images from the devastation.
2021 Wildfires by the Numbers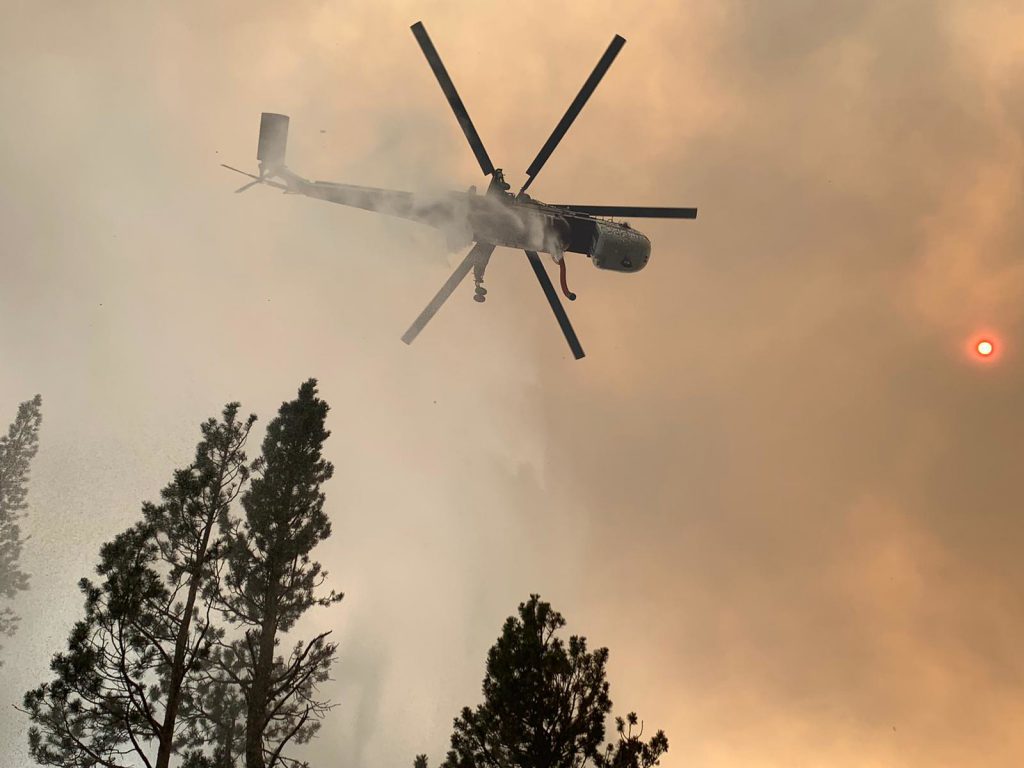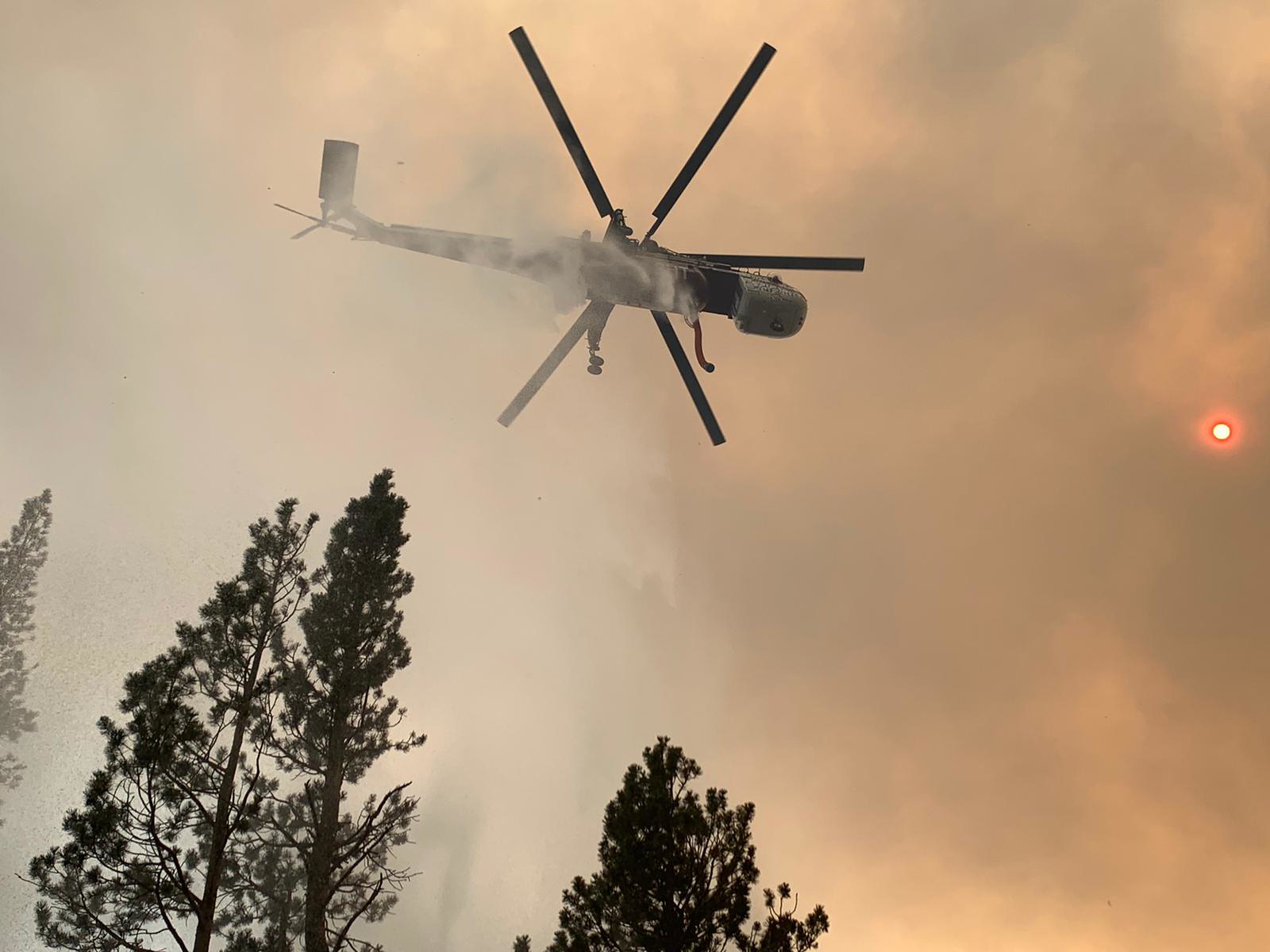 Even though the 2021 wildfire season didn't officially begin until June 1, 600 wildfires burned 27,358 acres in January, right on the heels of December 2020, which was the most devastating month of wildfires on record saw 735,125 acres burned.
In its most recent report, the National Interagency Fire Center (NIFC) listed a total of 45,518 wildfires across the country that had burned more than 5.8 million acres. That's more acreage than Yellowstone, Grand Canyon, Everglades, and Yosemite National Parks combined.
The five worst wildfire years on record are 2020, 2017, 2015, 2006, and 2007 with each claiming over 9 million acres — 2020 and 2015 actually eclipsed 10 million acres.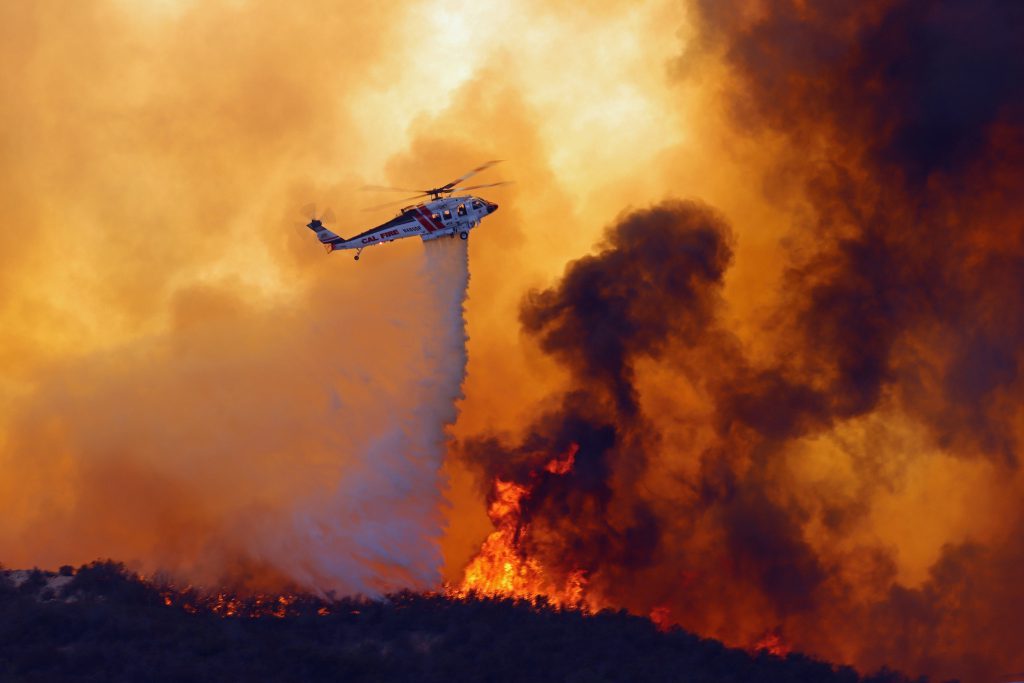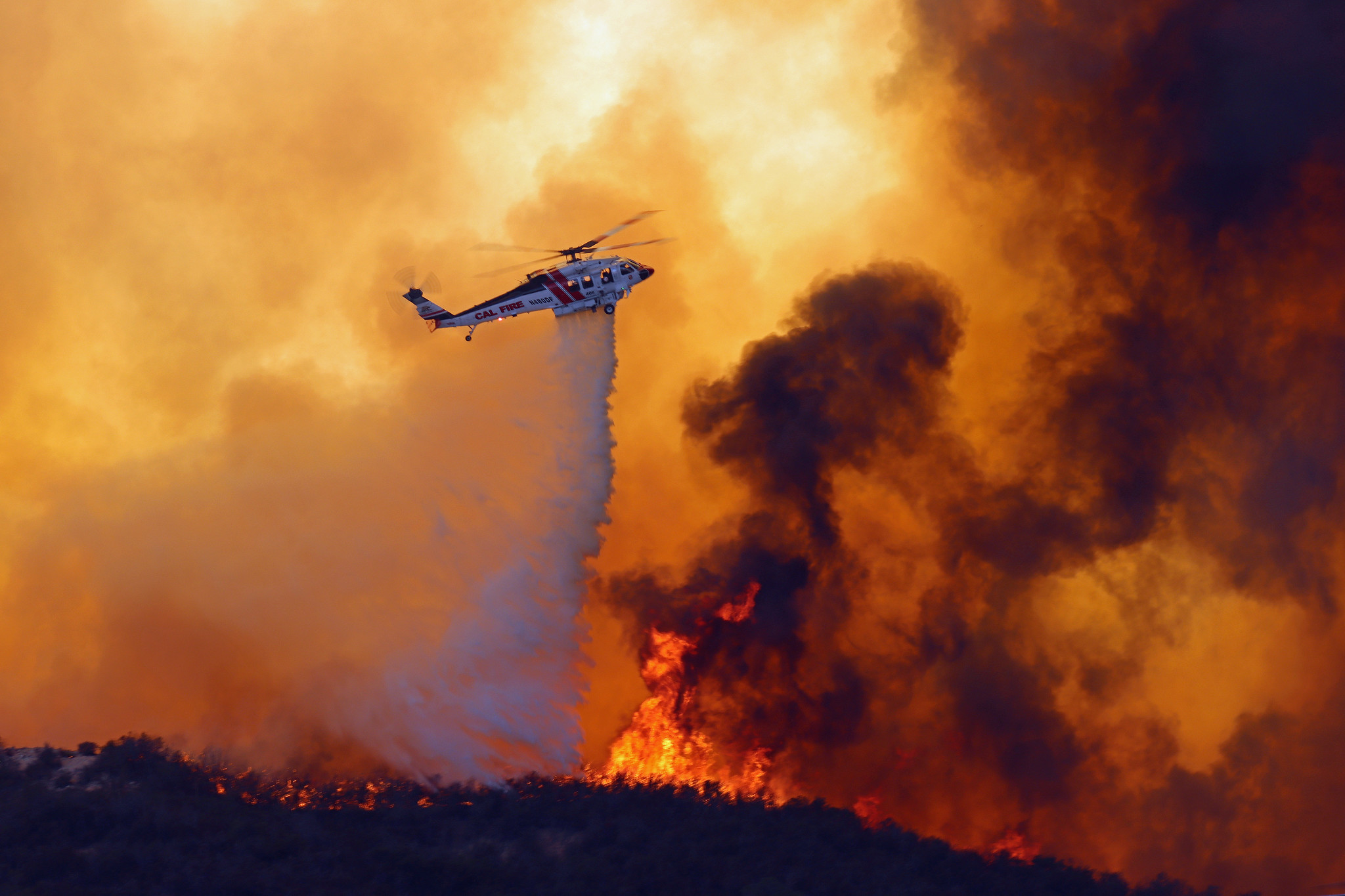 The two deadliest wildfire years were 2018 and 2020. California alone had 103 confirmed fatalities in 2018. In 2020 the US had a total of 47 direct wildfire fatalities in California (32), Oregon (11), Colorado (2), Washington (1), and Arizona (1). There were an additional 1,200 to 3,000 more deaths caused later by the adverse effects of smoke inhalation.
This year, at last report, 15,533 personnel are responding to 63 large, active fires across the US, meaning fires over 50,000 acres in size; 46 of these fires are still uncontained.
Currently, the states with the most wildfires still raging are Idaho (20), Montana (11), California (9), Washington (7), Oregon (6), and Wyoming (4).
It's difficult to understand just how large and indiscriminate these fires are from statistics alone. Numbers are too black and white and simply don't do their destruction justice.
But images of the 2021 wildfires — there's no misunderstanding the story they tell.
Dixie Fire – Northern Californa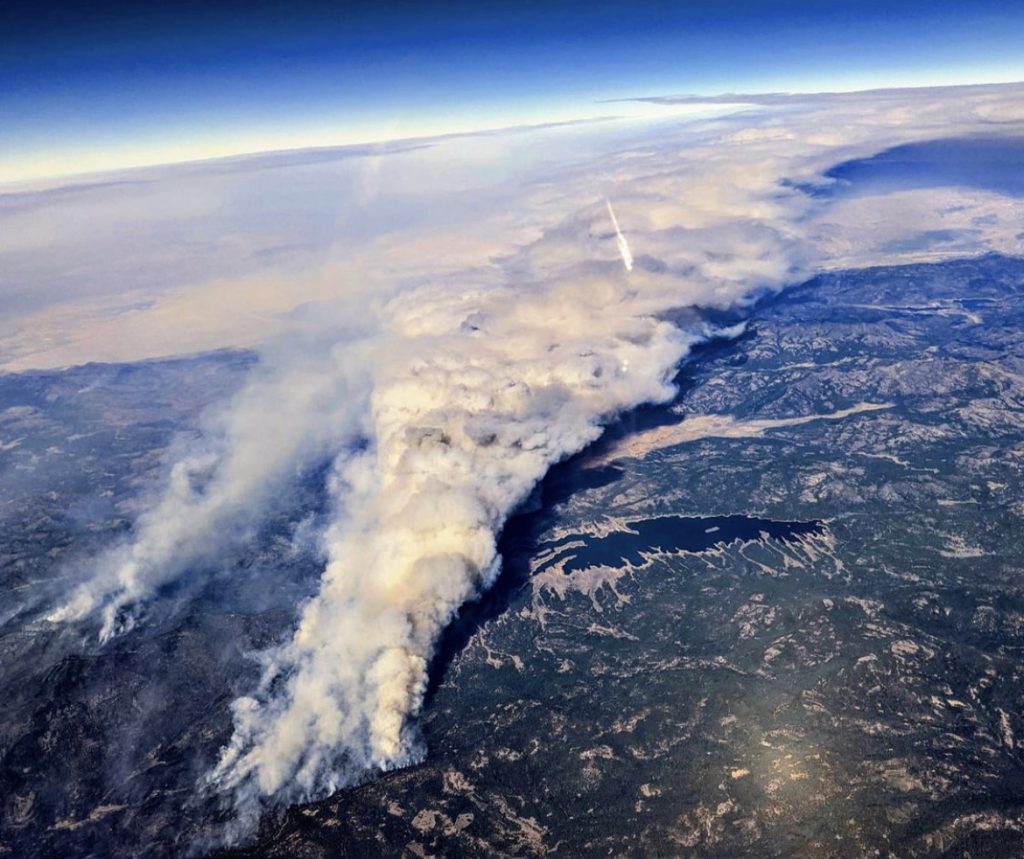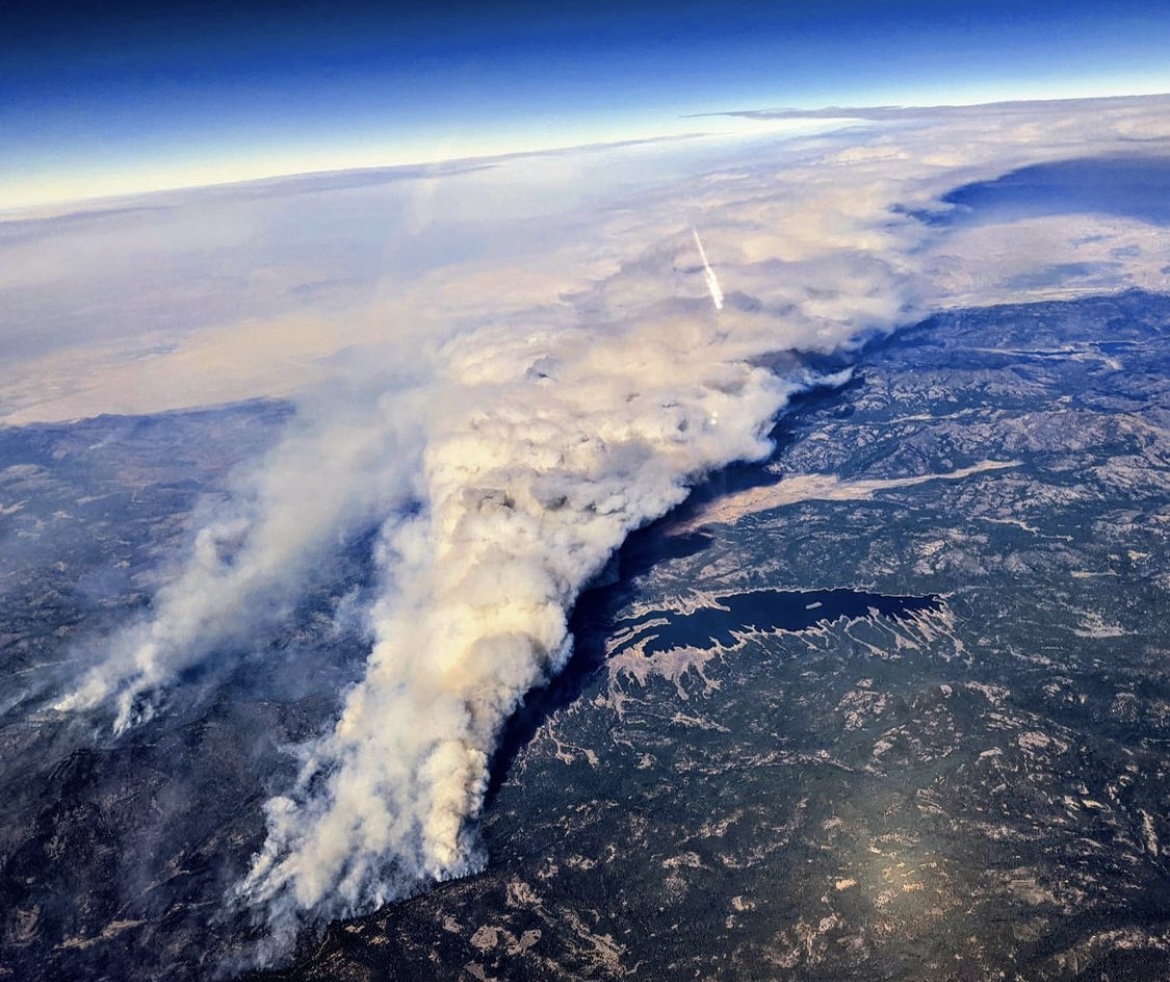 The Dixie fire is the largest fire this year and the second-largest in California history, claiming close to 1 million acres to date.
In mid-July, the fire began in the Feather River Canyon in the northern Sierra Nevada Mountain Range when a tree fell on power lines, setting the surrounding brush alight. The Pacific Gas & Electric Company employee who discovered the fallen tree tried to put the flames out with a fire extinguisher, but it kept burning.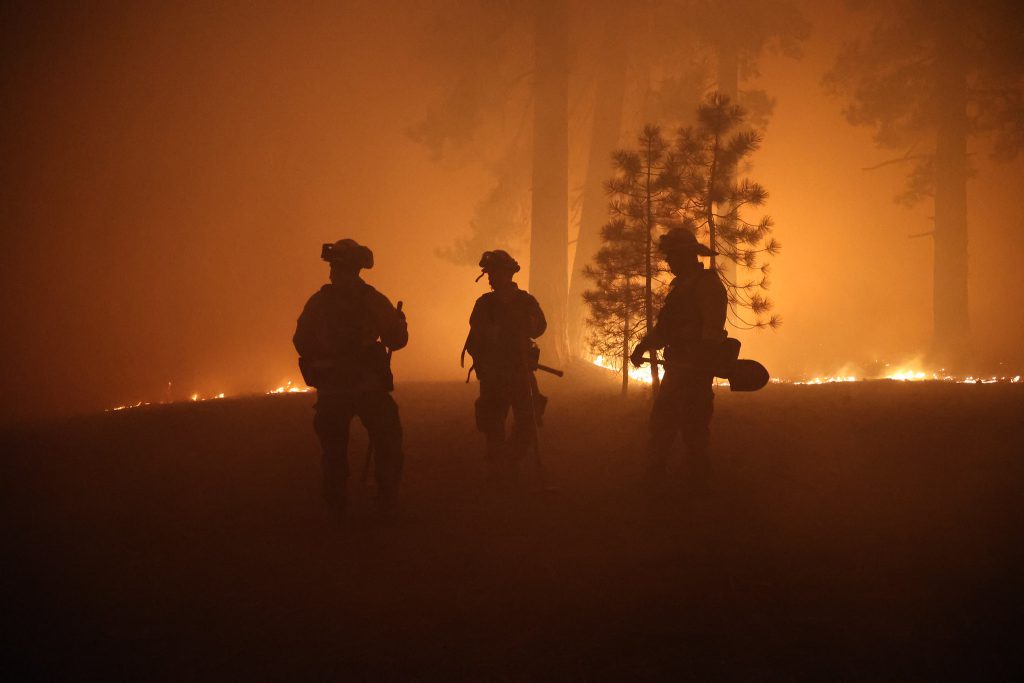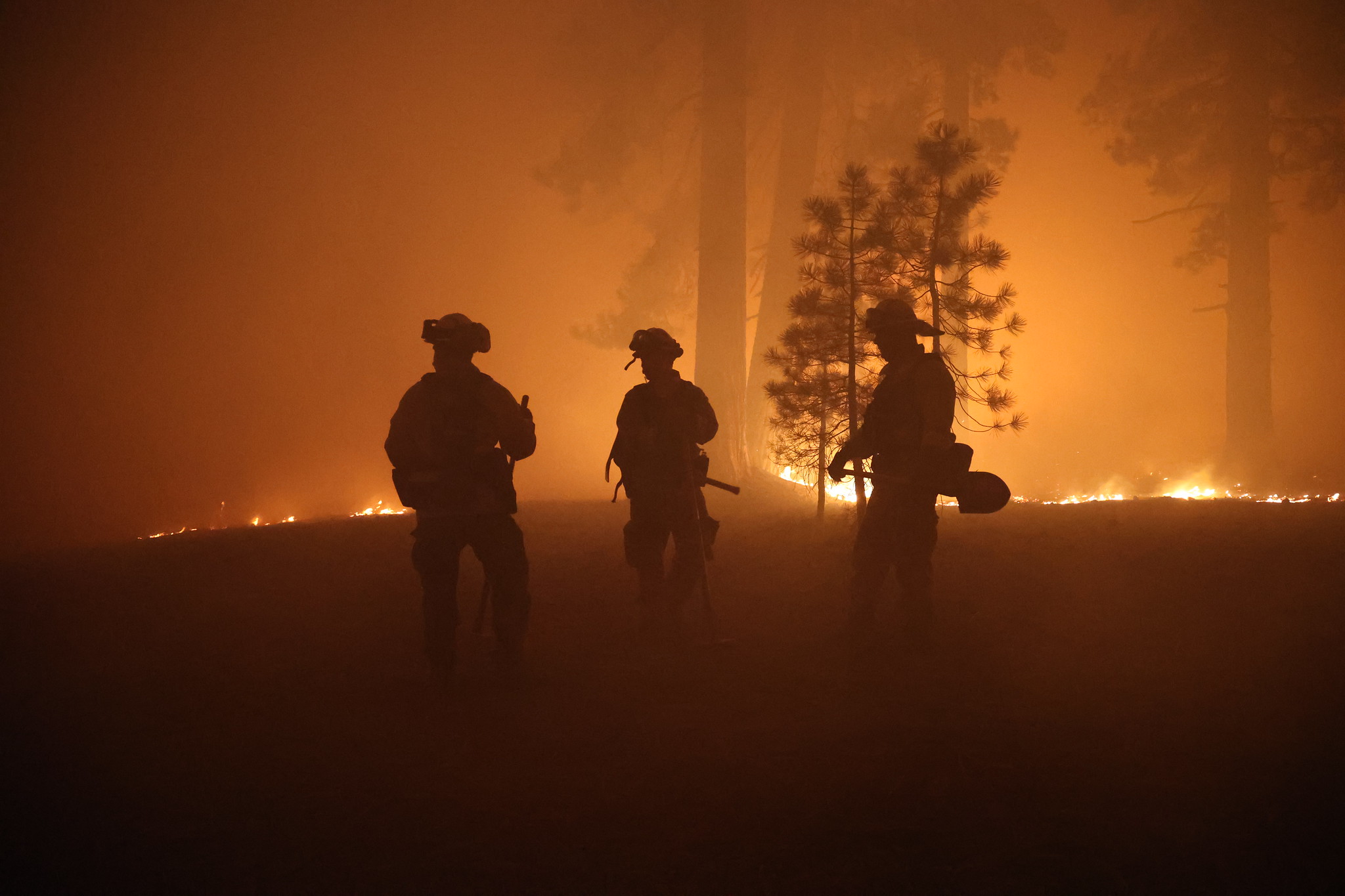 Cal Fire was called in, and they promptly dropped 7,000 gallons of water on the blaze, which also failed to put it out. By the next morning, 1,200 acres had burned.
By July 25, only 11 days later, the fire covered 190,000 acres. It burned the small city of Greenville to the ground, displacing 1,000 residents, and it did the same to the town of Canyondam. The latest reports say the fire is now 94% contained.
Trail Creek Fire – Montana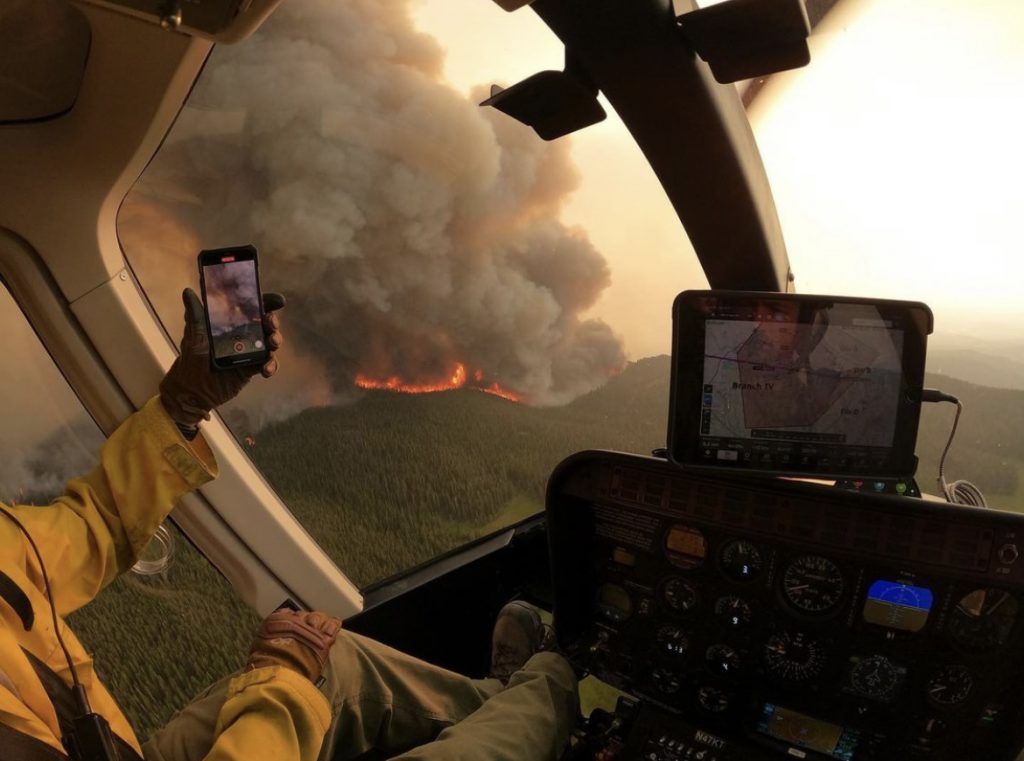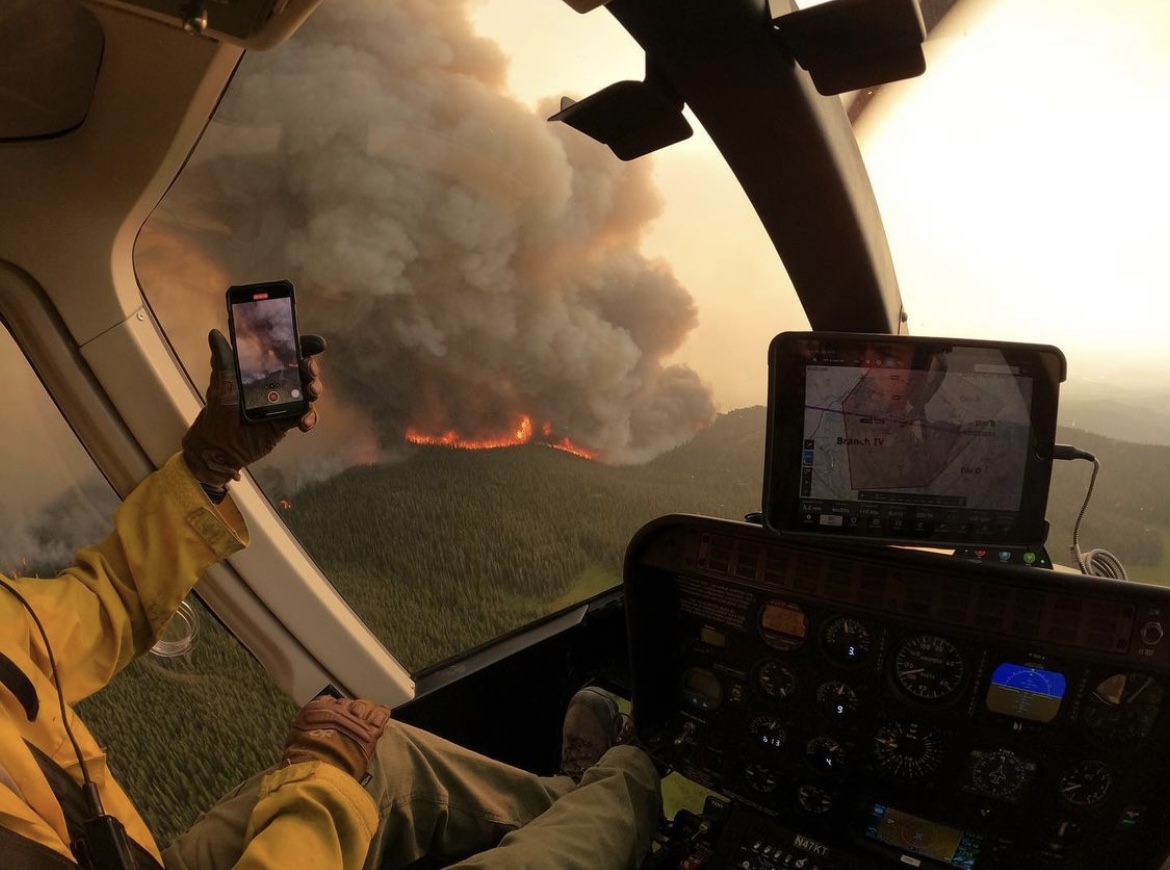 The Trail Creek fire is the largest wildfire currently burning in Montana, having consumed 57,052 acres. The Lodgepole Complex fire of 2017 is still the largest ever in the state, with over 270,000 acres burned.
This area of the Bitterroot Range is full of dead and fallen lodgepole pine and thick underbrush. A lightning strike sparked the fire on July 8. Currently, 75% of the fire has been contained, but firefighters are also battling steady and continuous warm and dry winds.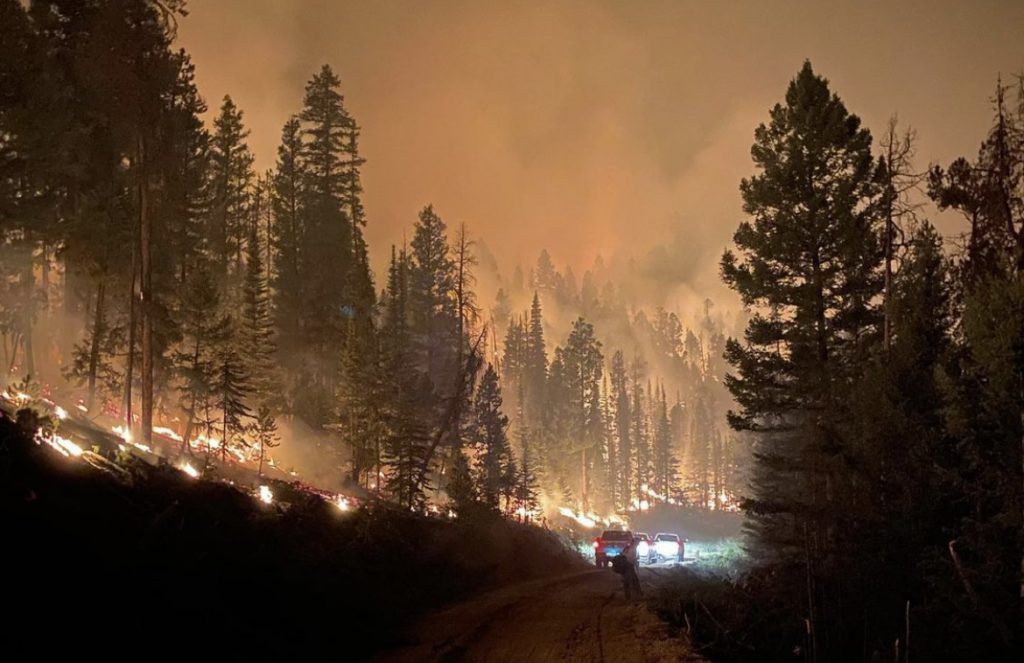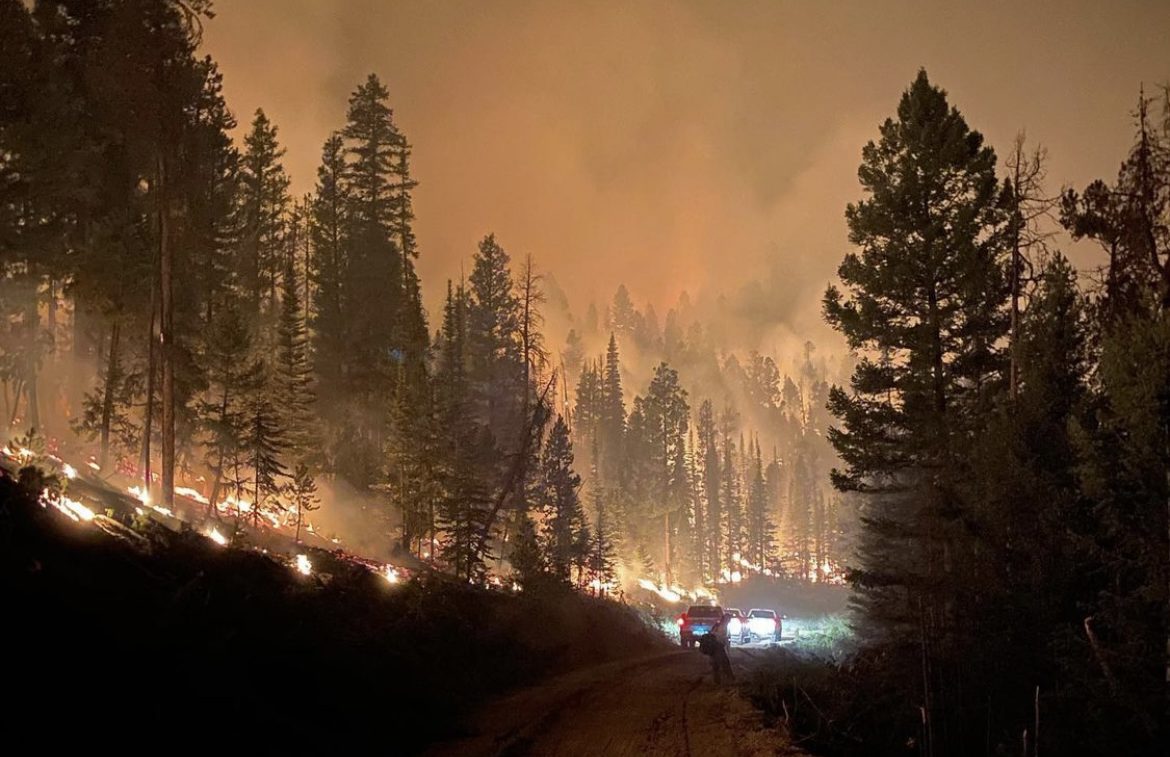 To give you an idea of the rugged, inaccessible terrain that firefighters are dealing with as they fight this blaze: Back in 1805 when Lewis and Clark were on their westward push, the Bitterroot Range stood in their way. Instead of an up-and-over approach, the mountains forced the intrepid explorers to take a 100-mile detour north to Lolo Pass, a mere 5,236 feet of elevation, for a way around.
The projected containment date for the fire is Dec. 1, which means there's still a ways to go.
Monument Fire – Northern California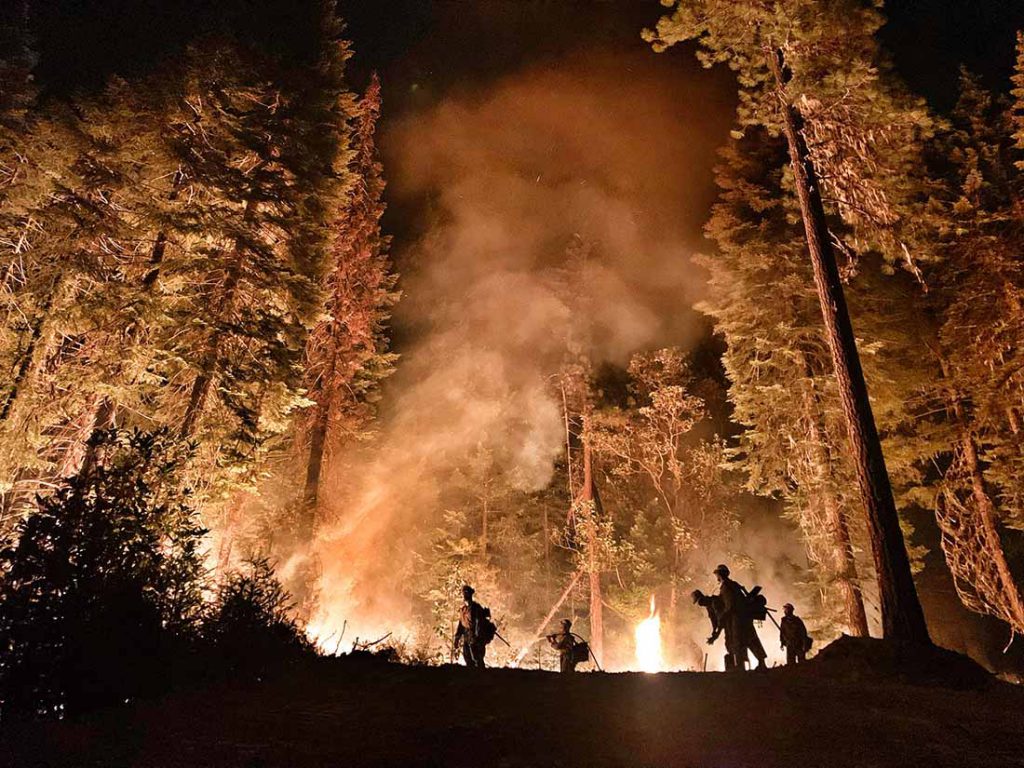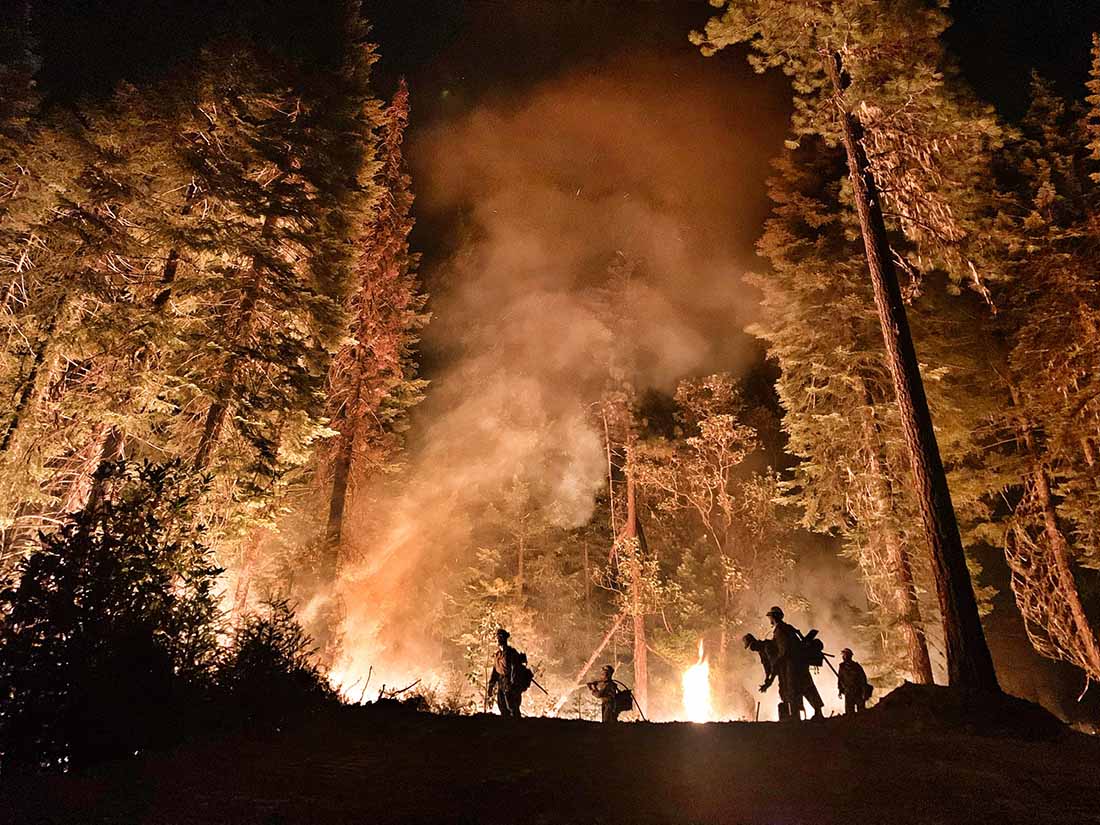 California's Monument fire is still burning. With 69% containment, the blaze currently covers 222,323 acres.
The fire was caused by a lightning strike near Monument Peak in northern California's Cascade Range on July 30. It had consumed 15,000 acres in and around the Shasta-Trinity National Forest by Aug. 4.
The Monument fire is burning in the footprints of previous years' fires: the 2006 Pigeon Fire, the 2015 Happy Fire, and the 2008 Cedar, Eagle, Miners, and Buckhorn Fires.
Bootleg Fire – Oregon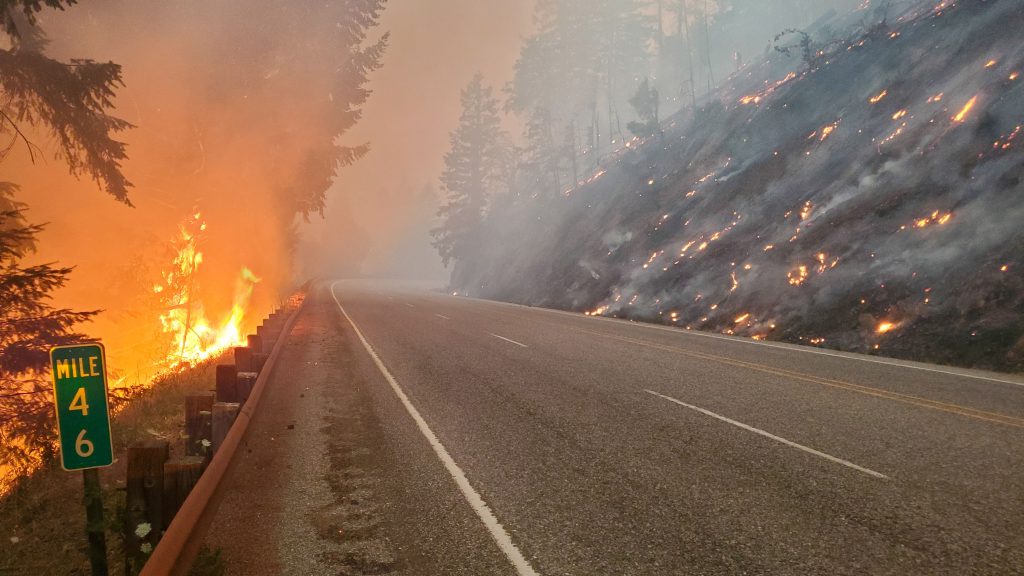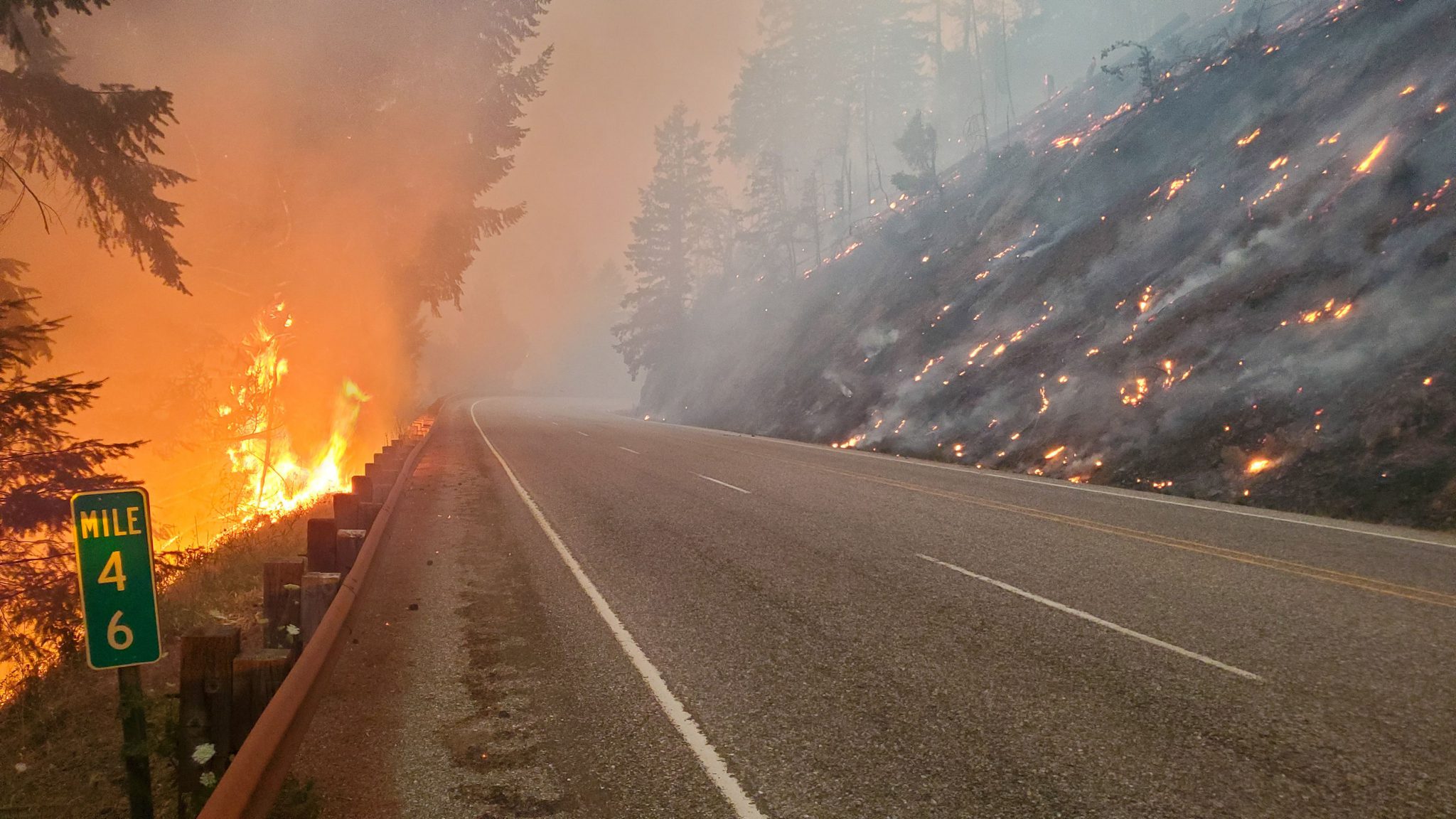 Lightning struck just northwest of Beatty, Oregon, and sparked the Bootleg fire, which went on to scorch 413,717 acres of the conifer and lodgepole pine-covered landscape, including Fremont-Winema National Forest.
The fire grew so quickly and became so intense that it started to create its own weather in the form of pyrocumulonimbus clouds (or pyro-clouds), which generated lightning that sparked more fires.
While a long, intense period of heat with no precipitation put the region at high risk for fire, Bootleg is now 100% contained.
Caldor Fire – Northern California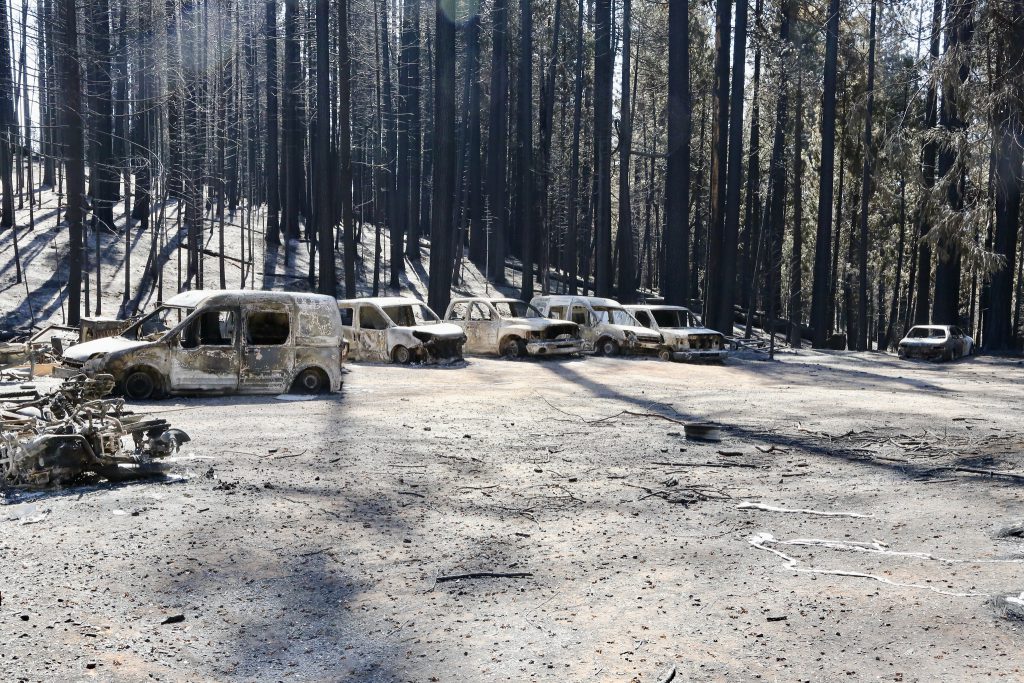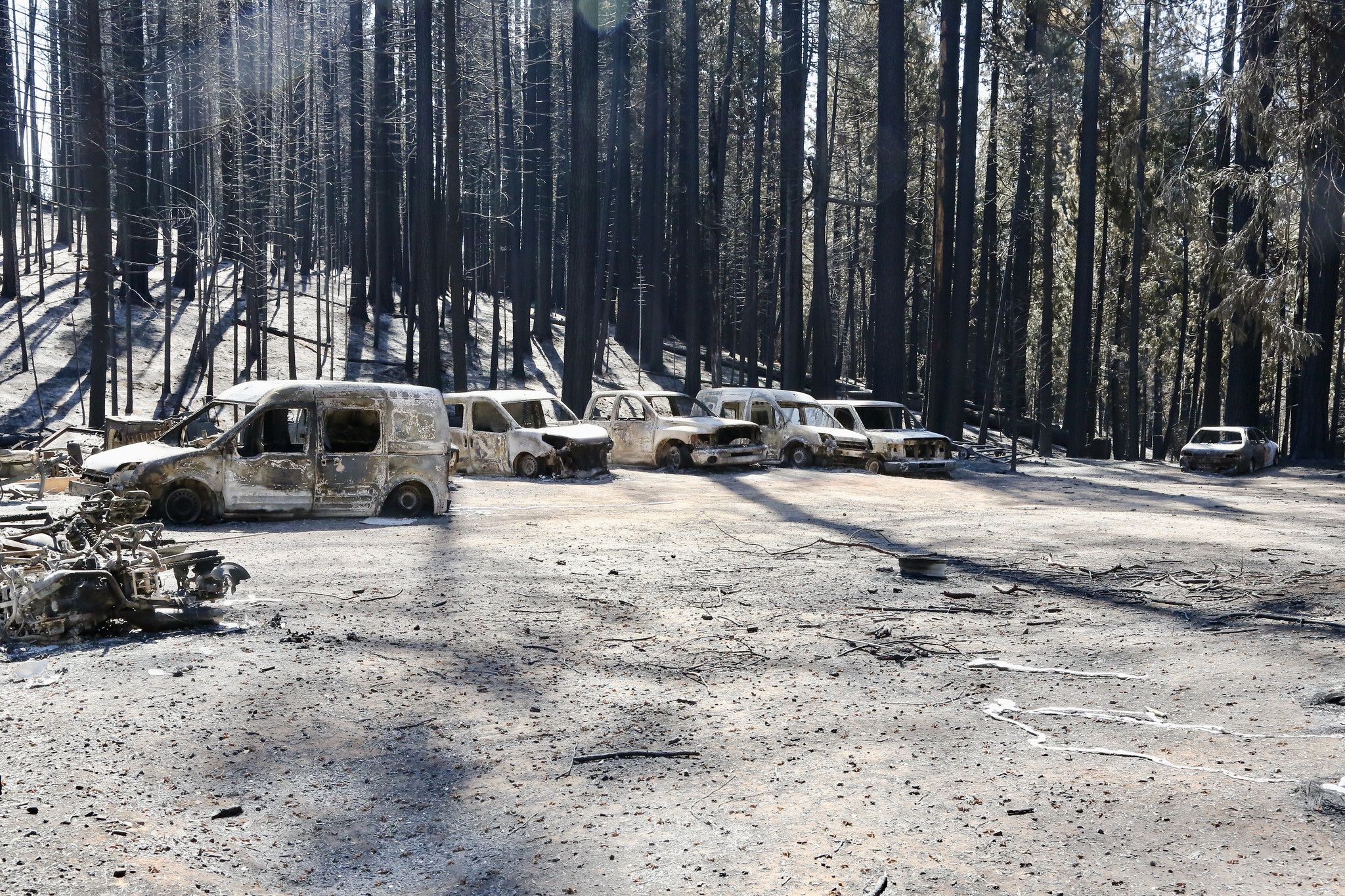 Located south of Lake Tahoe, the Caldor fire has burned 221,774 acres since it started on Aug. 14. It is currently 76% contained, and the cause of the fire is under investigation.
Cal Fire reports over 1,000 residential, commercial, and other structures destroyed and five injuries. Grizzly Flats, a town of about 1,200 residents, was completely leveled.
High winds and low humidity are rekindling hot spots and causing a lot of smoke, making things harder for firefighters battling the blaze.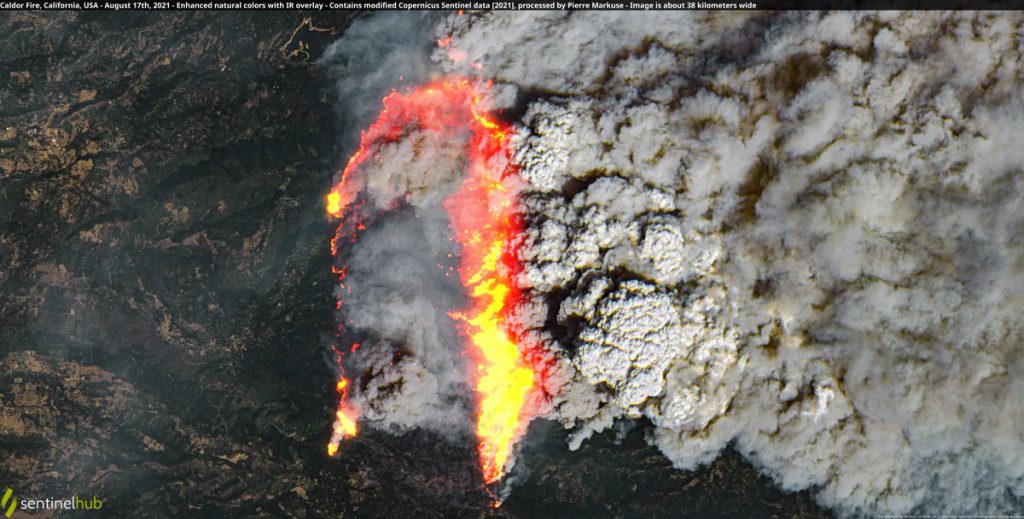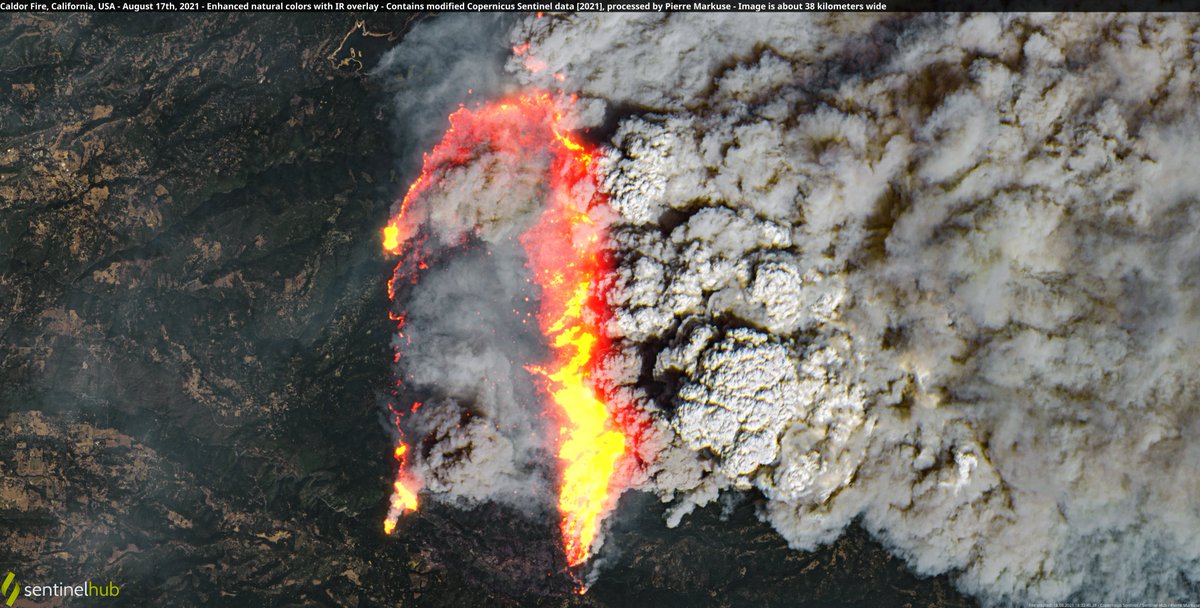 The Lake Tahoe area in northern California is a year-round resort and vacation destination, but with wildfires knocking on the door and smoke choking the air, officials tried waving off tourists around Labor Day and issued evacuation orders for 50,000 people in communities from Tahoma on the lake's western shore south through South Lake Tahoe and into Nevada.
Read Next: For more unbelievable Adventure stories, check out the Free Range American archives.