Public land whitetail hunting is nothing new. However, in recent years, it has exploded in popularity. But why? There are a few major reasons, but there's one big solution that is allowing hunters to be more nimble and get to where they need to be to take down deer on public dirt: hunting saddles.
Knock-on-door permission is difficult to obtain these days, and most blue-collar whitetail goers can't afford a pricey lease. Also, many whitetail hunters are over the constant grooming of private land to create a whitetail haven. Food plots can work, but they also take a hell of a lot of work, time, and often money.
Plus, hunting public land is easier and better than ever before. As more whitetail hunters look to get in the field, state game and fish agencies have done an excellent job of creating more public access nationwide.
And some bowhunters want the added challenge of chasing big bucks on public dirt.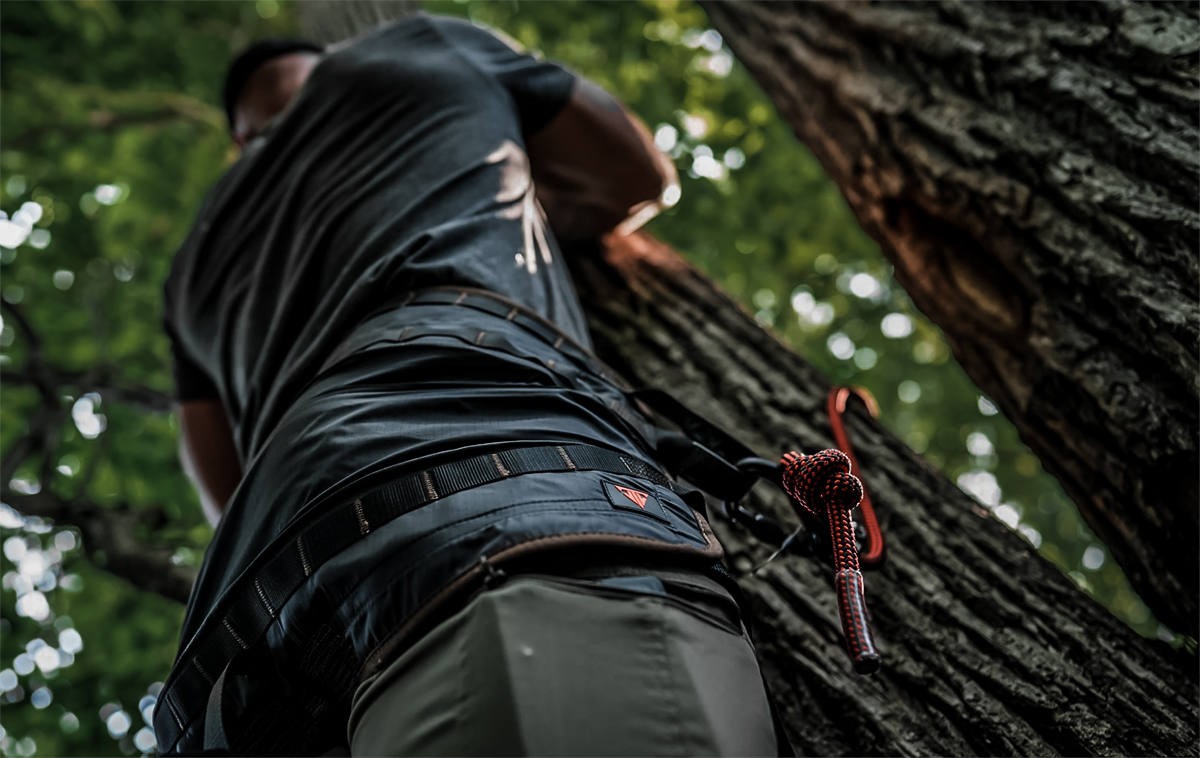 There are entire YouTube channels like The Hunting Public and outdoor television shows dedicated to public-land deer pursuits. In today's whitetail world, it's cooler to be a run-and-gun public-land warrior than it is to have hundreds of acres of private, manicured whitetail dirt.
Of course, public-land hunting ushers in a litany of challenges. One of those challenges is treestand hunting. Leaving a hang-on stand with climbing sticks in a tree overnight is illegal in many states. In other states, you can leave a stand-and-stick combo in a tree for a week, but not for a month.
And, of course, aluminum hang-on stands and sticks are a chore to tote around the woods, and for many public land whitetail hunters, especially those who find regular success wandering off the beaten path, weight and space in a backpack is an issue if they're hauling a stand and their climbing gear.
Plus, since not everyone has things like ethics and scruples, there's also no guarantee all the parts of your stand will still be there when you walk in pre-dawn to your public land spot.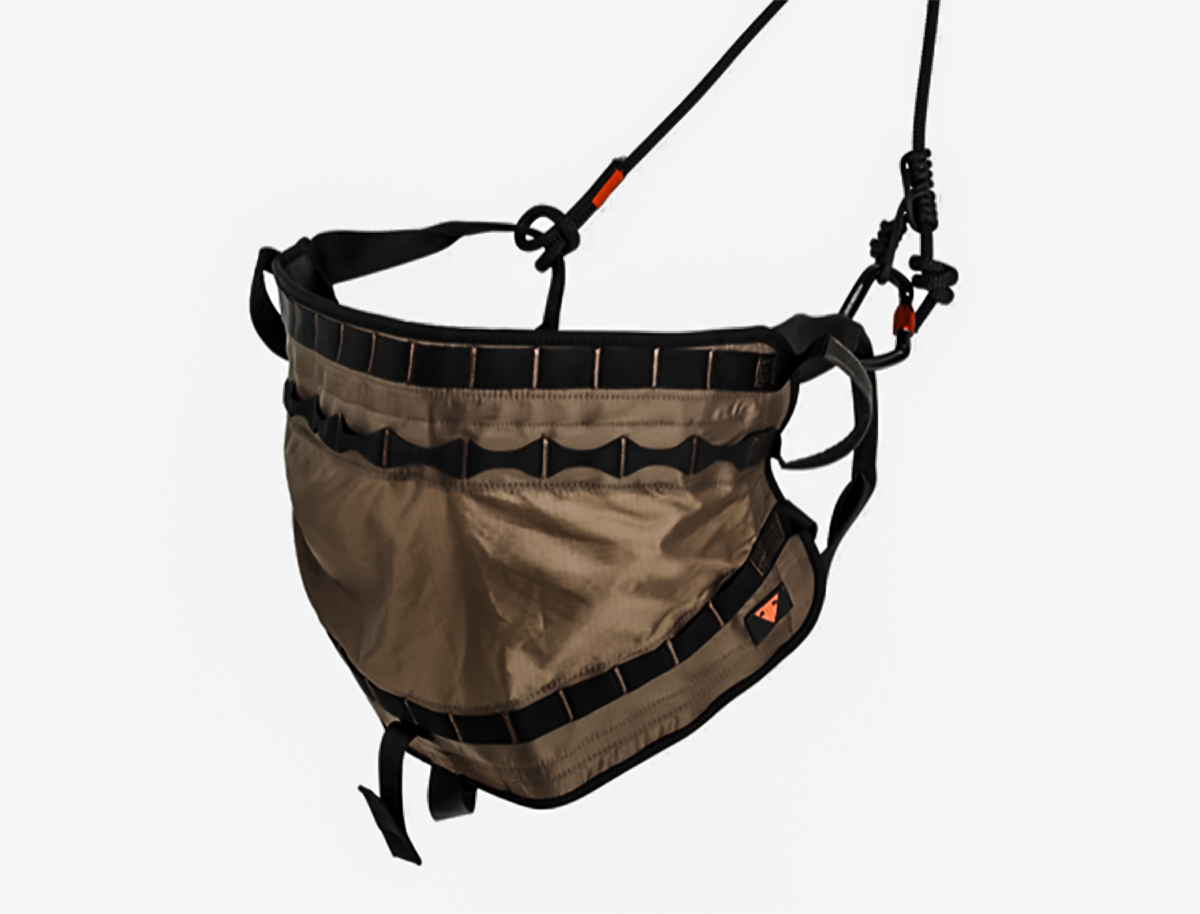 RELATED – Tactical Flashlight: What to Look For Before You Drop the Cash
---
The Tree Saddle
Enter the tree saddle into the deer hunting gear arsenal.
A tree saddle is a significant win for those who prefer hunting North America's favorite big-game animals from 20 feet up. Also called hunting saddles or treestand saddles, they are specialized equipment used by hunters to provide a secure and comfortable way to hunt from a tree without using a large metal platform.
A tree saddle consists of a harness-like system that goes around the waist. It typically includes a waist belt, leg loops, and adjustable straps. The harness distributes your weight evenly and provides stability while you're standing in the tree.
A small platform is used for foot placement, but the harness system brings a new name to hang-and-hunt. A hunter hangs in the air, with their feet on the miniature platform. A rope from the waist belt will run to a line with a carabiner, which wraps around the entirety of the tree's trunk.
A saddle is drastically lighter than any kind of climbing tree stand, and you can hunt with one from even the most gnarled and crooked trees in the woods. Plus, your mobility is greatly maximized once you're in the tree.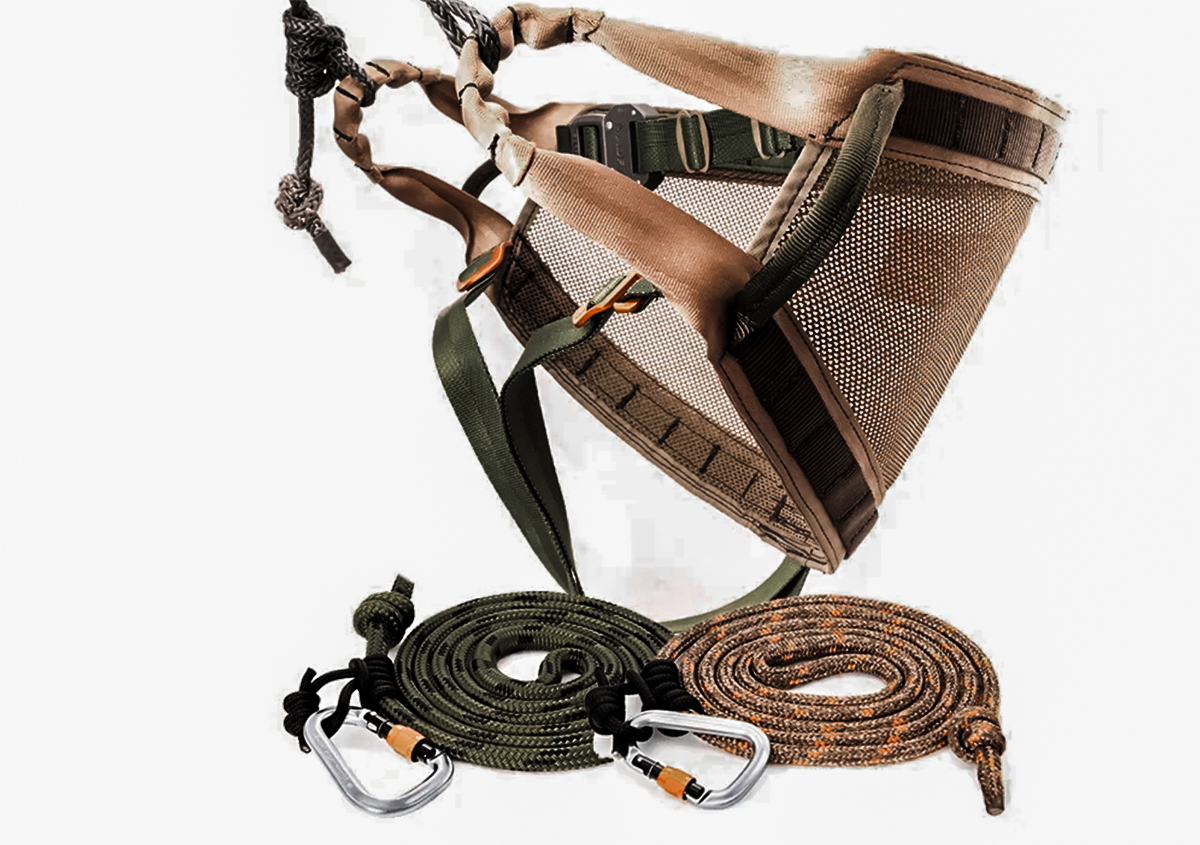 ---
How to Use a Tree Saddle
To use a tree saddle, select a suitable tree and attach the climbing system. Many saddle hunters use lightweight aluminum climbing sticks to help them get up the tree safely and quickly.
Once you reach the height you want, secure the saddle to the tree by wrapping a rope or webbing around the trunk and connecting it to the saddle. This creates a secure attachment point.
Next, you can sit or stand in the saddle, supported by the harness. The saddle design allows for flexibility and maneuverability, enabling you to shift positions or rotate around the tree trunk to get the best angle for a shot. Some tree saddles also have additional accessories, such as platforms or pouches for gear storage.
Tree saddles are popular among hunters who value mobility, versatility, and stealth. They offer a lightweight and portable alternative to traditional treestands that allows hunters to set up quickly in various locations and adapt to changing hunting conditions. Additionally, tree saddles provide a more intimate connection to the tree, enhancing the feeling of being one with your surroundings.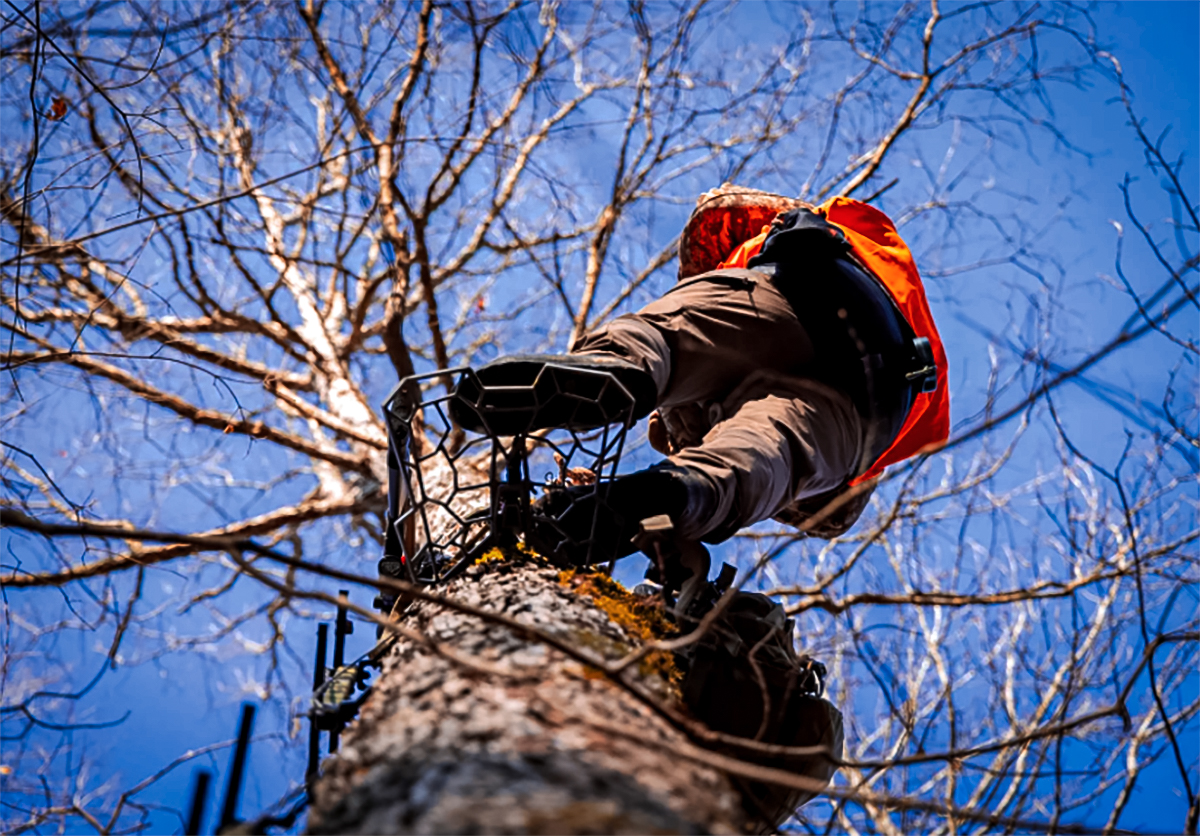 RELATED – Rifle Backpack Guide: Buy One That Doesn't Suck
---
The Big Benefit
With a saddle, platform, and sticks, you can hop from tree to tree quickly and quietly to take advantage of right-now deer movement.
From the early season to the rut to the late season, you can quickly move around the woods to put yourself in the best position to take advantage of what's putting a big buck where he wants to be: food, girls, and cover.
And hunters who border-hop and hunt whitetails on public ground in multiple states don't need to have a pickup bed full of treestands and sticks if they switch to a saddle. A single platform, a set of climbing sticks, and a saddle is all you need.
---
The Best Hunting Saddles, Platforms, and Sticks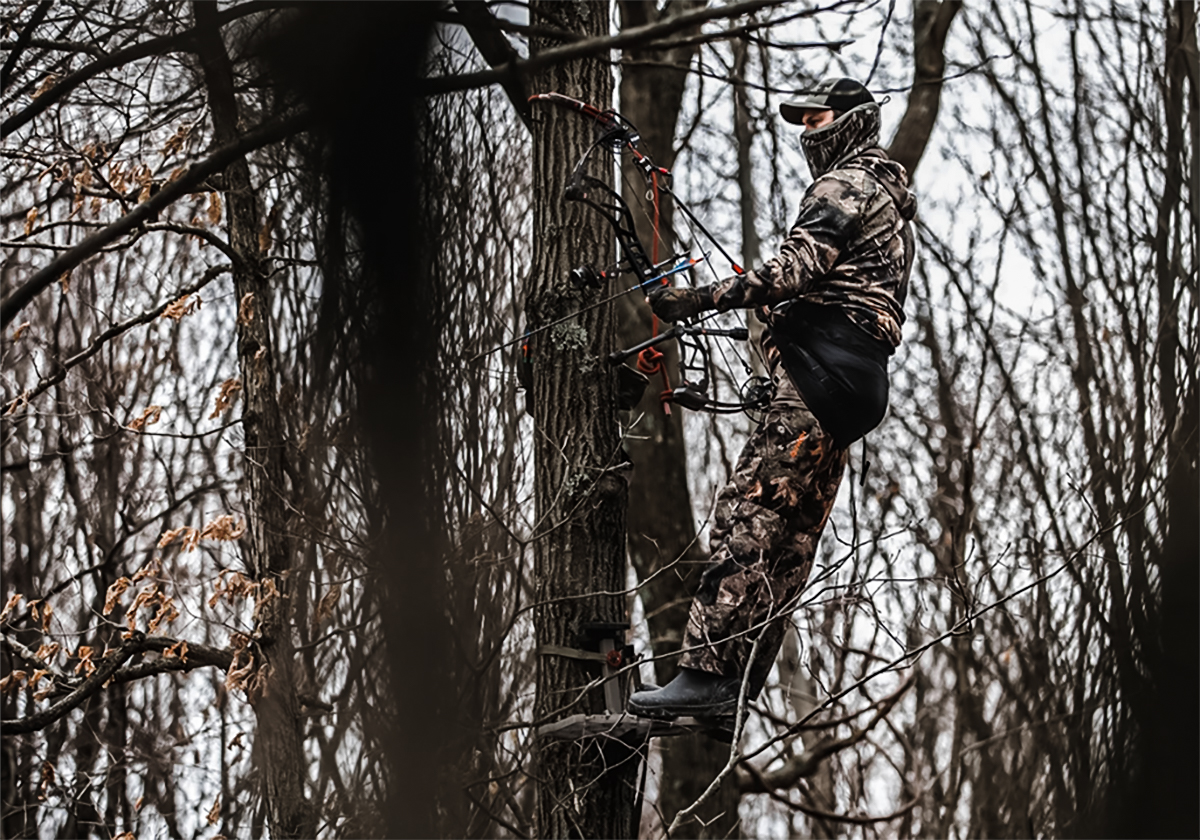 It's hard to beat the Venatic Saddle from TrophyLine, a top-of-the-line saddle manufacturer. Weighing only 20 ounces without the bridge and 30 ounces with the bridge and carabiner, this ultralight saddle provides comfort, durability, and ease of use.
The fabric is ultralight ripstop nylon, and a rigid rubber MOLLE band runs the entire length of the saddle for adding pouches and accessories. The rubberized waistband boosts comfort and grip.
The straps have been cut in half to increase comfort but without sacrificing strength. I also love the durable Foldback Lineman Loops. The foldback design prevents snags on brush when hiking in.
Pair the Venatic with TrophyLine's Onyx Platform and Double Step Mini Climbing Sticks. The Angled Perimeter of the Onyx means angles on each side of the platform, with built-in non-slip ridges for more secure foot placement, plus the single-cast post is a breeze to set.
The 17-inch Double Step sticks come in a four-pack, and, as the name suggests, they feature fixed double steps for increased comfort and safety, and the pivoting V-bracket on each stick means you can get a stick to fit any trunk.
RELATED – Vortex Razor HD 4000 GB: High-Tech, Tough, and Precise
The Phantom Starter Saddle Kit from Tethrd is a great piece of gear and a favorite among bowhunters. The kit comes with everything you need to get up a tree and get to hunting for just over $400.
The kit comes with the Phantom Saddle, a Lineman Belt, a tether, and an optional platform. With this kit, you'll have everything you need to wander public and private tracts looking for that perfect 18-feet-up ambush point. Once you find it, this system will have you safely and comfortably up the tree in no time. The saddle fits waist sizes ranging from 28 to 40 inches.
It's important to note that hunting laws and regulations vary by jurisdiction, so you must familiarize yourself with local regulations and obtain any required licenses or permits before engaging in hunting activities.
Additionally, any hunting equipment, including tree saddles, should always be used with proper safety precautions and after training to minimize the risk of accidents or injuries.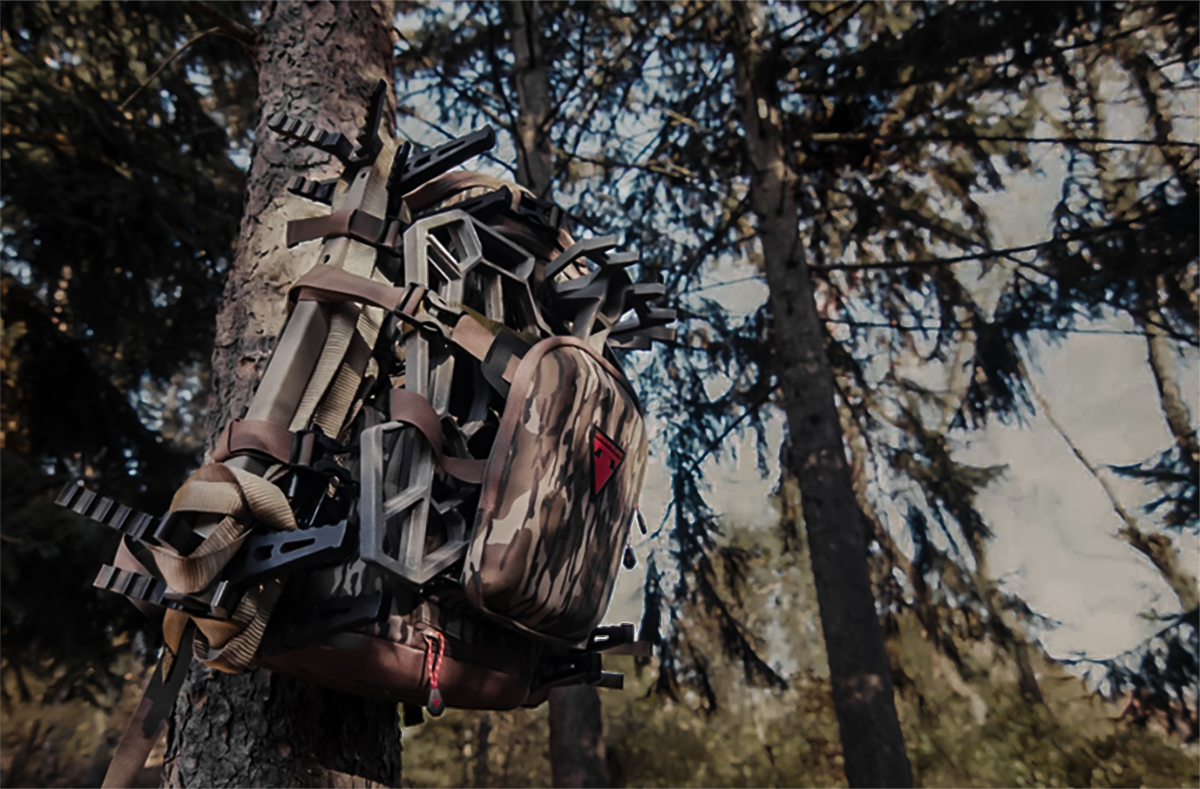 ---
Final Thoughts
Killing a whitetail with any weapon is a difficult task. However, when a buck exposes his weakness, whether it be a late- or early-season food source or his need to chase girls, being able to be where he wants to be will stack the odds of success in your favor.
Few tools allow you to capitalize on deer movement quickly and quietly the way a lightweight, comfortable tree saddle can.
---
READ NEXT – Mess Kit History: Feeding Backcountry Adventures for Generations