If you want a workout that'll turn your body into a length of braided steel, bouldering is a sport for you.
Bouldering is a type of rock climbing that doesn't require a rope or harness because you only climb up 12 to 15 feet. But what the climbs don't have in height they more than make up in technical and physical difficulty. Bouldering is one of the three disciplines included in the sport climbing events in the Tokyo Olympics this summer, too. The other two are speed climbing and lead climbing.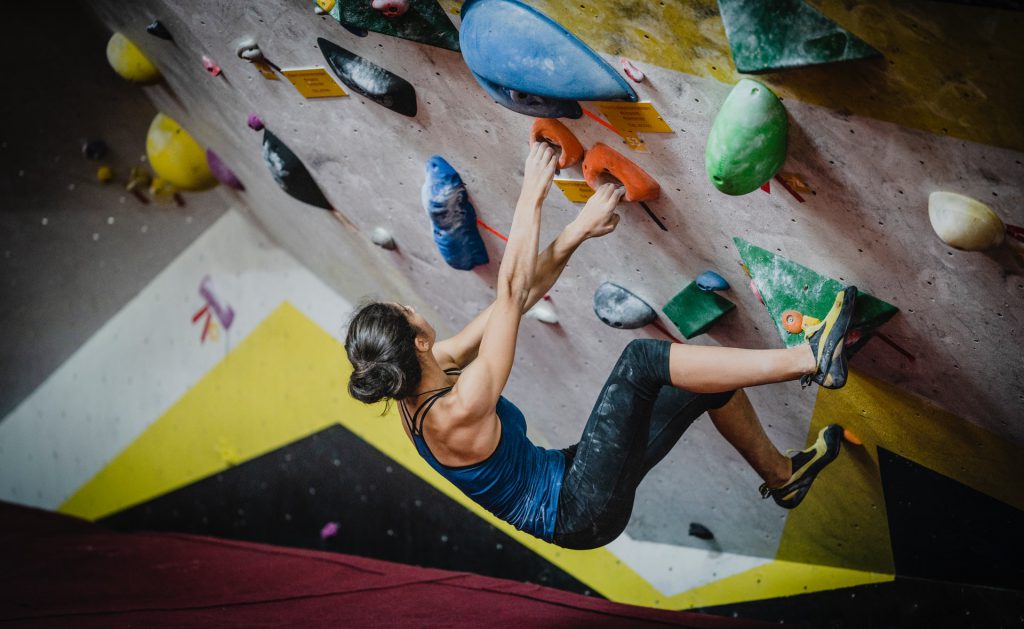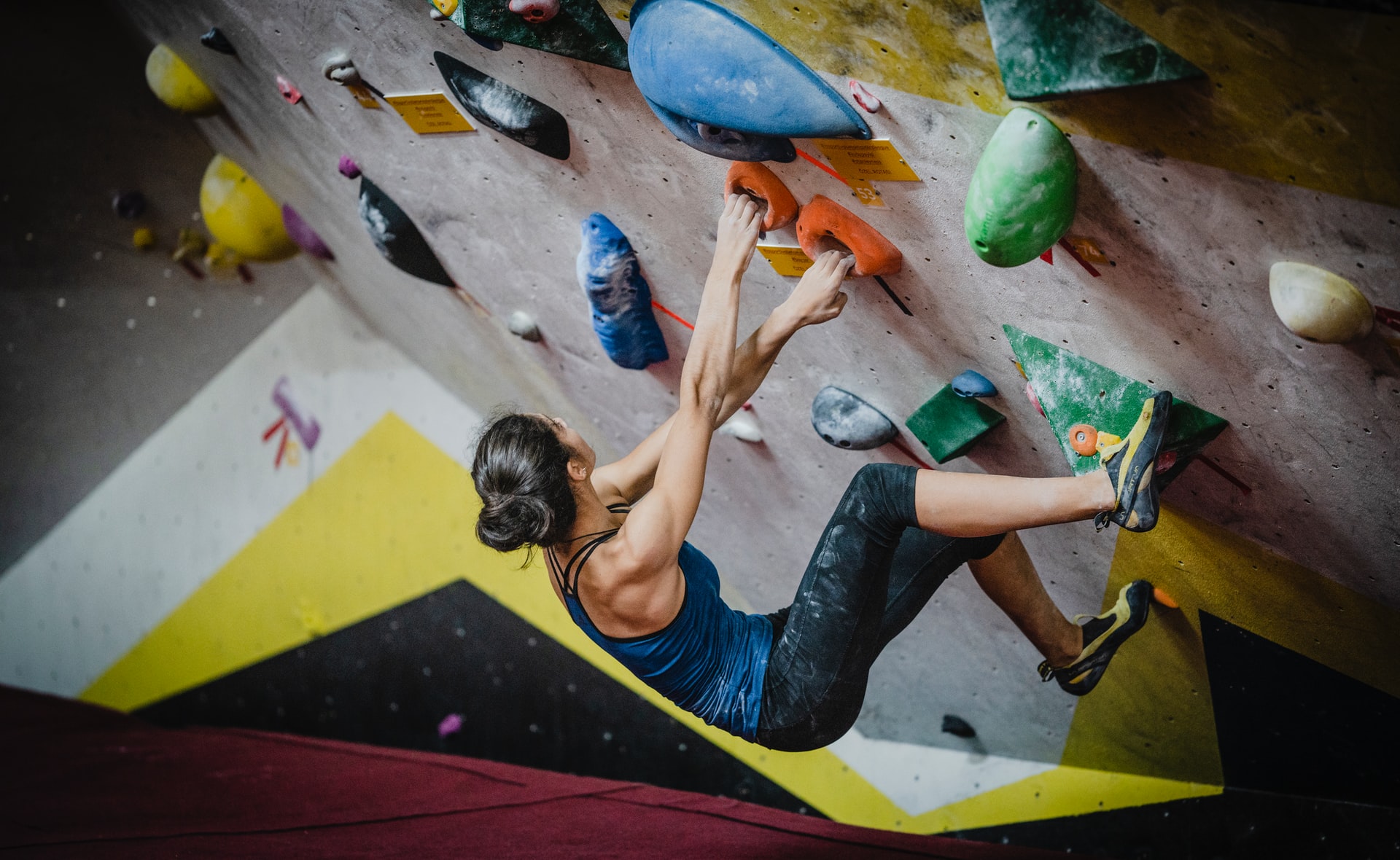 Rookie climbers can head to a local climbing gym or even seek out some oversized pieces of granite nearby to start their journeys to dirtbag climber status.
Before you head to the climbing gym, here's some basic bouldering know-how that you'll need — and that will save you from being a total Gumby.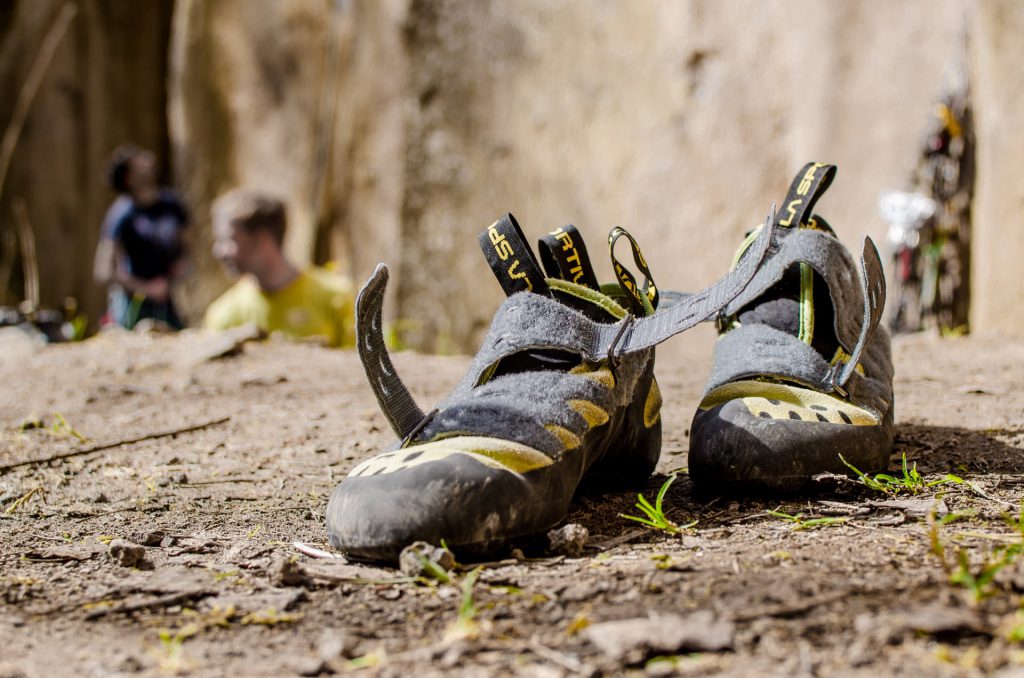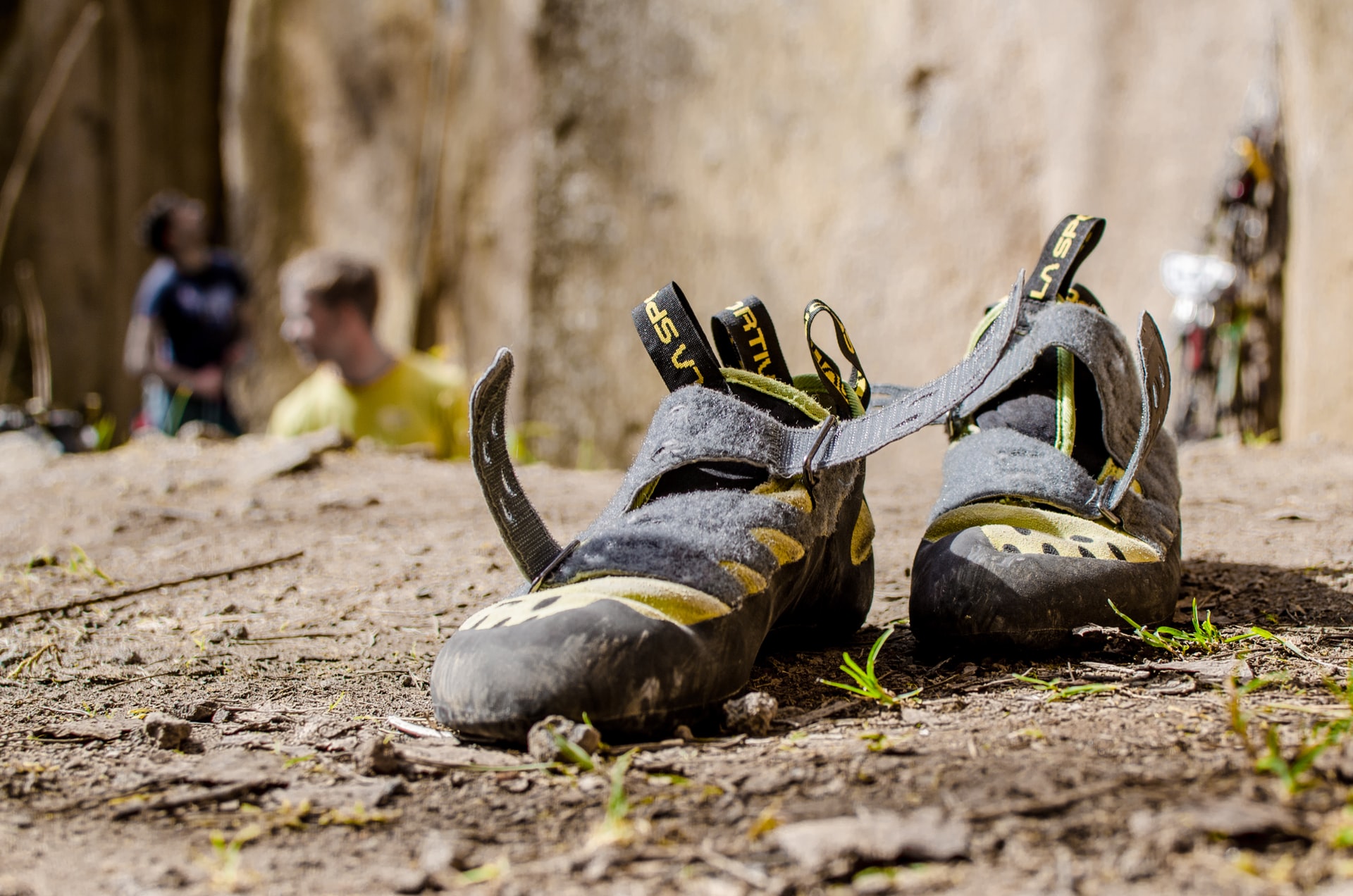 Get your gear from a specialty shop
If you google "climbing gear," of course Amazon will serve up everything you need and make recommendations for shit that you don't. Skip that rabbit hole and look for a climbing-specific shop that has actual climbing pros — even if it's online.
Climbing shoes, comfortable clothing that won't restrict movement, a crash pad, a chalk bag, and chalk are the basics. Ask questions about sizes and fit, prices, quality and durability, and what is nice to have versus need to have.
Yes, you can rent gear at the local climbing gym, but the best-fitting stuff will be what you get for yourself.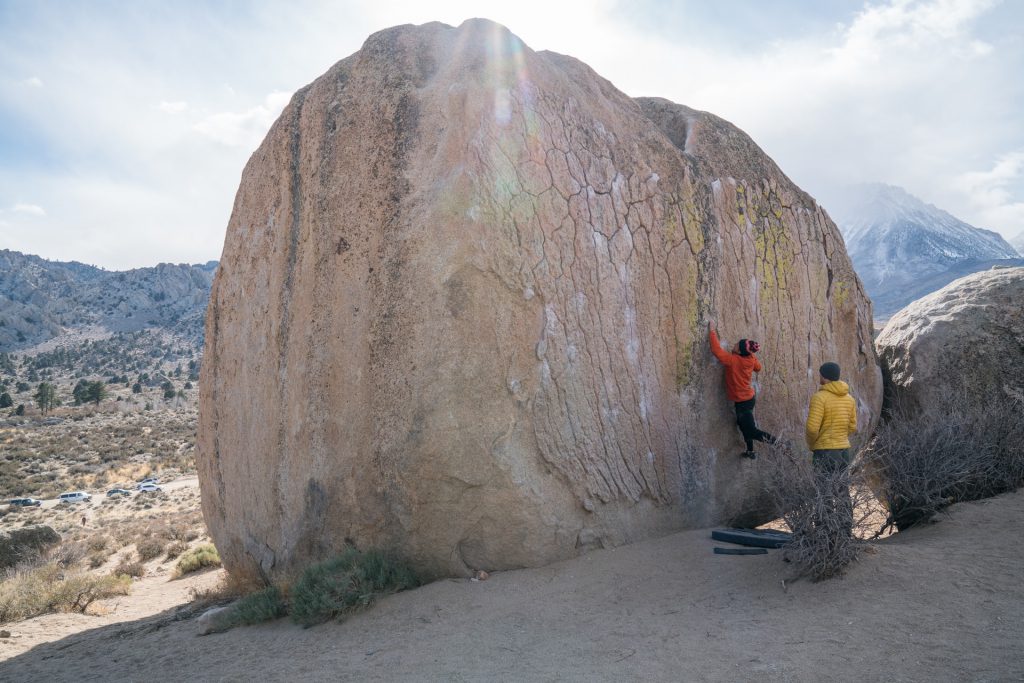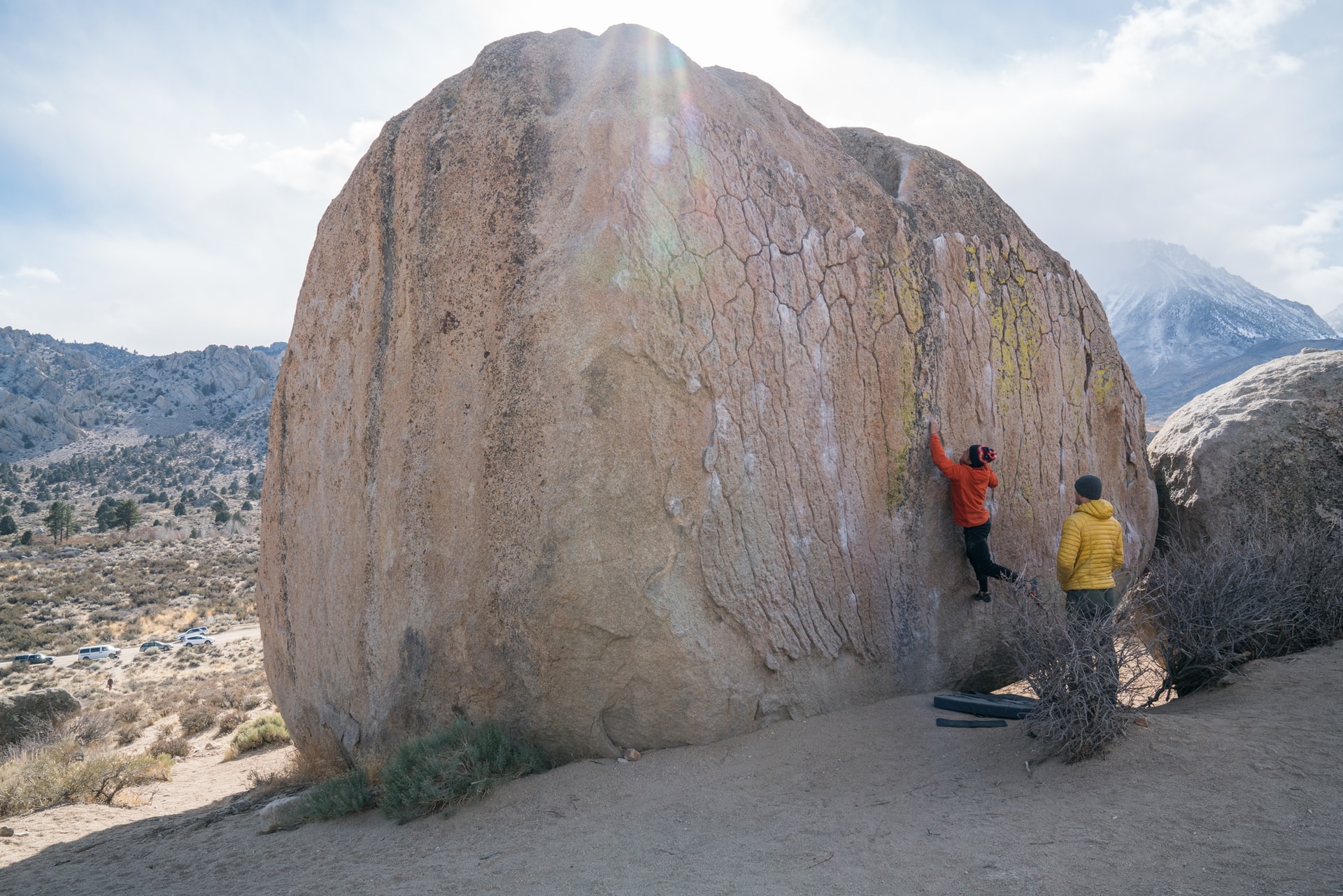 You're new — don't expect Free Solo
At its purest, climbing is about you and the rock face. If you go in with overblown ideas about your skill or capabilities, you will be immediately humbled and quickly selling your like-new gear on Facebook Marketplace.
Learn the basics. Find your limitations and put in the work to reach beyond. Nat Geo isn't going to film a documentary about you, so relax and enjoy those sore fingers.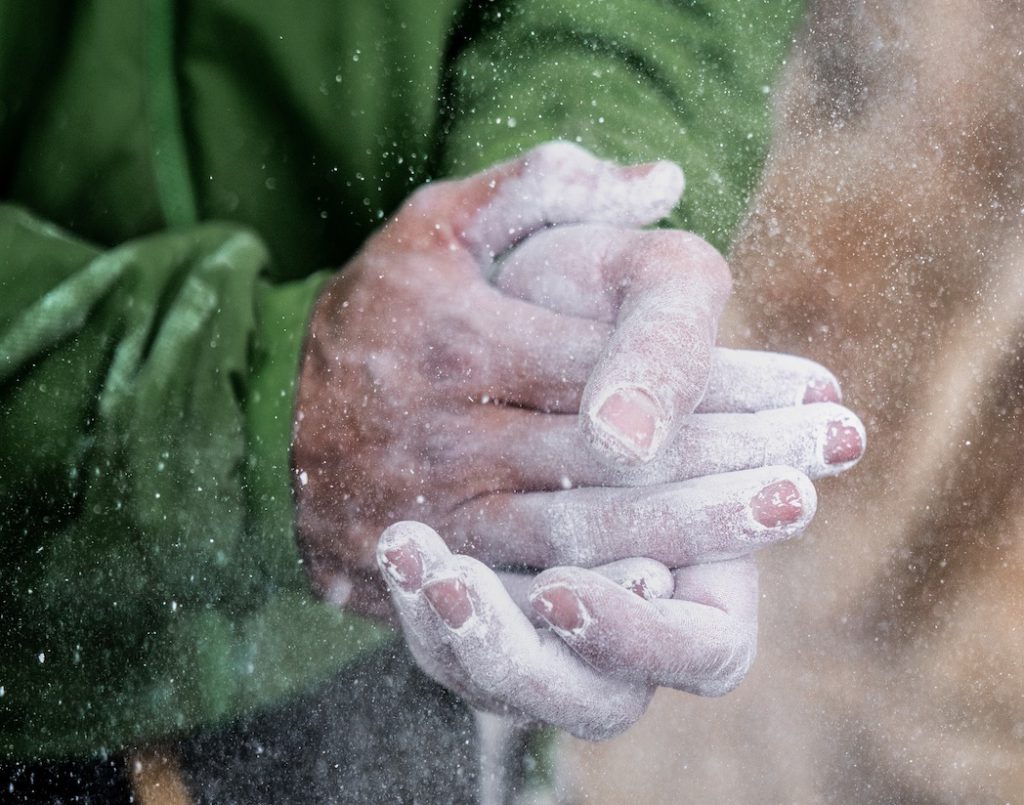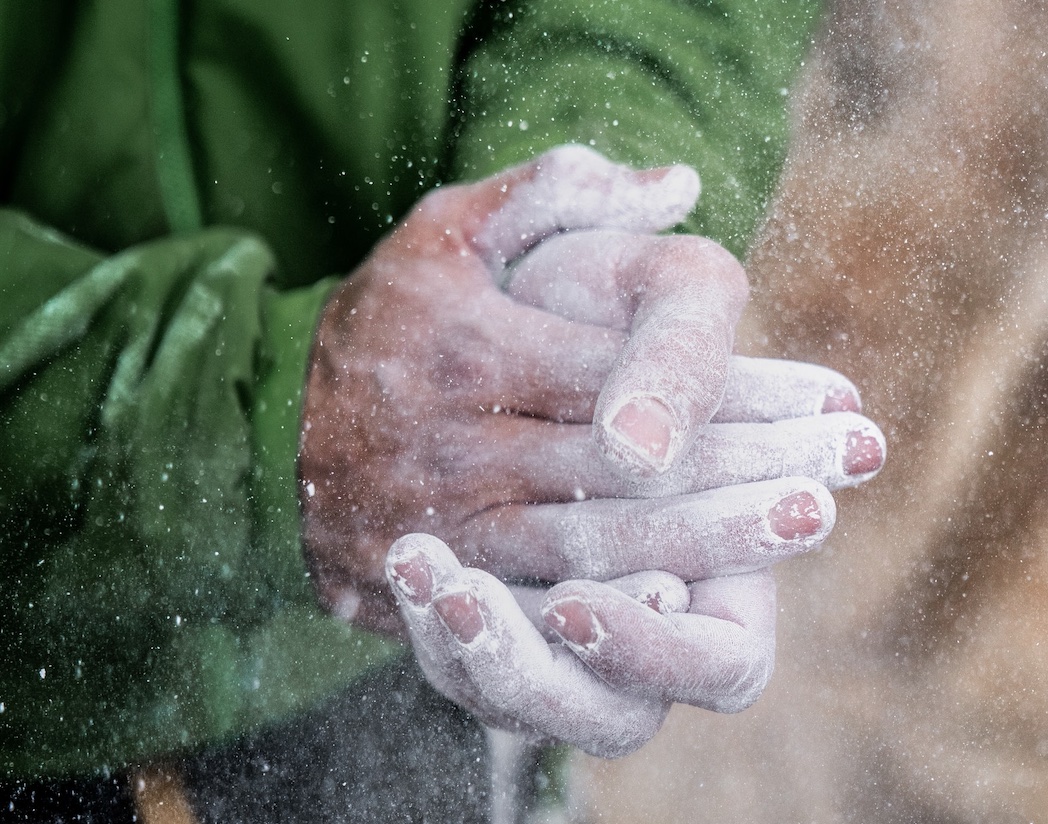 Embrace the suck
Speaking of sore fingers, bouldering requires much more raw strength than rock climbing. In other words, it's going to be more physically demanding for new climbers who haven't developed climbing-specific muscles. Any climbing-specific muscles. None.
There's no way around it: Being sore sucks. But getting stronger doesn't.
Know your ratings
If for no other reason than to be able to gauge where you should start and what you'd like to shoot for in the future, understanding the difficulty ratings is not a bad idea. There are two rating systems used in bouldering: the V Scale and the Font Scale.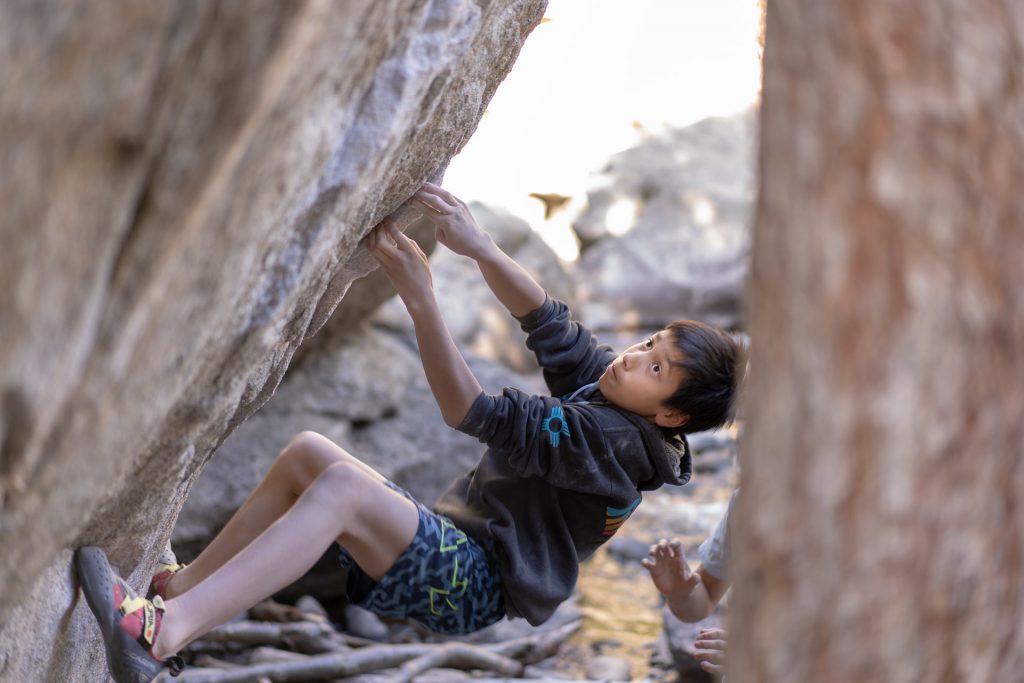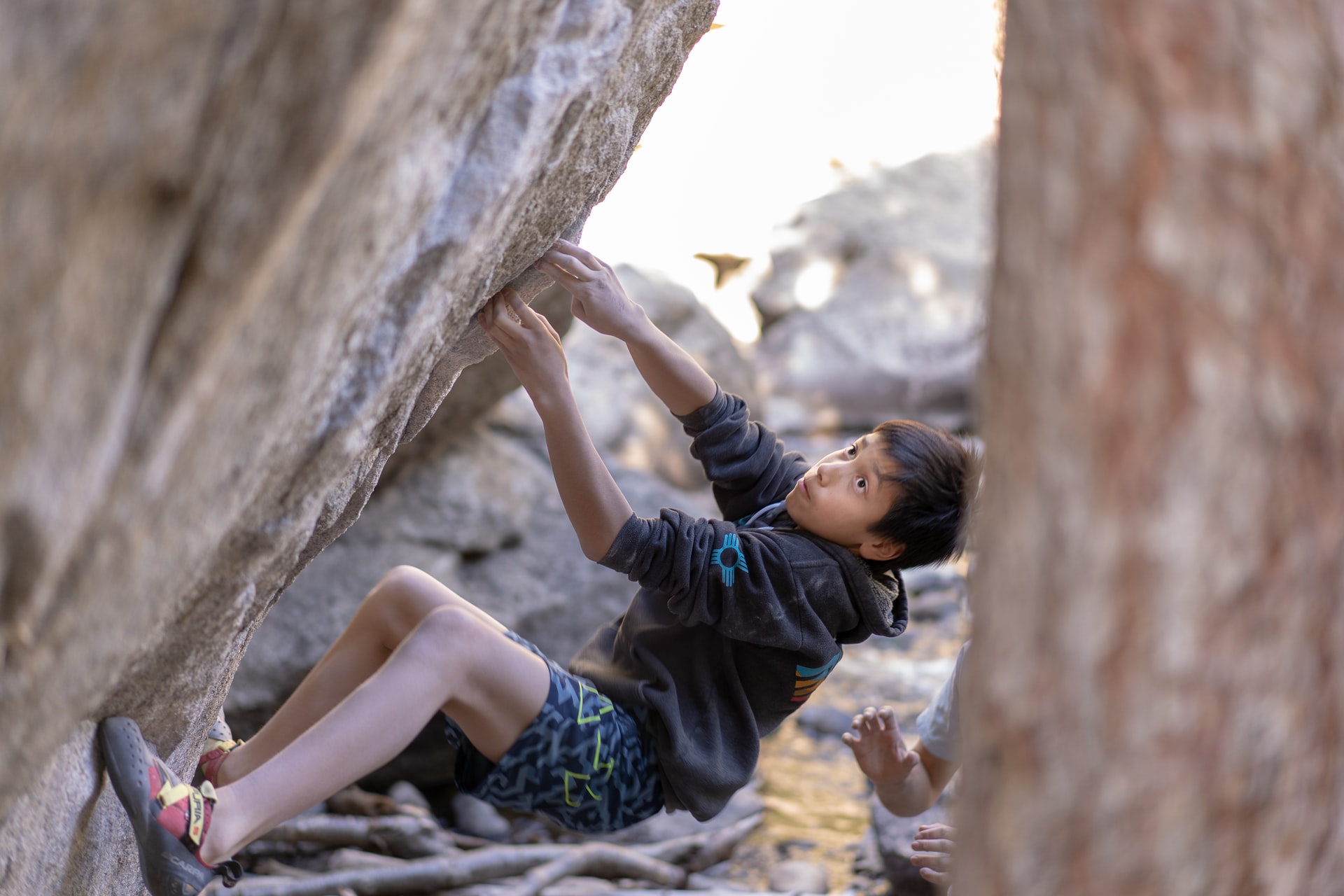 V Scale
Bouldering grades are a little different from climbing grades in the US. Rating such different types of climbing with one system would be an immense headache. Instead of the Yosemite Decimal System, bouldering uses a scale that runs from V0 to V17, the V standing for Vermin, a famous early boulderer.
Font (Fontainebleau) Scale
Unlike the V Scale, once the Font Scale reaches the number 6, rather than simply increasing the number when a climb gets more difficult, the scale adds one of three letters: A, B, or C. So 6C is harder than a 6B is harder than a 6A. Additionally, a "+" can be added after the letter to indicate another change in difficulty that is slighter than changing an entire letter grade.
V Scale / Font Scale
V0-V2 / 4-5+: Beginners Level Climbing
V3-V5 / 6A-6C+: Intermediate Level Climbing
V6-V8 / 7A-7B: Advanced Level Climbing
V9-V12 / 7B+-8A+: Pro Level Climbing
≥ V13 /≥ 8B: 0.01% Level Climbing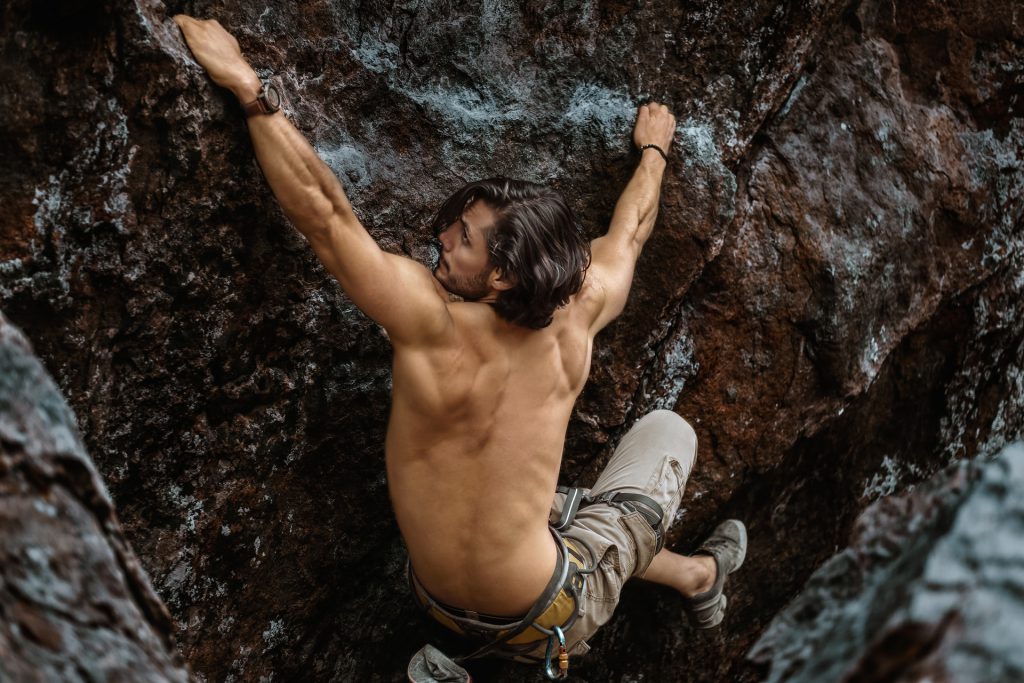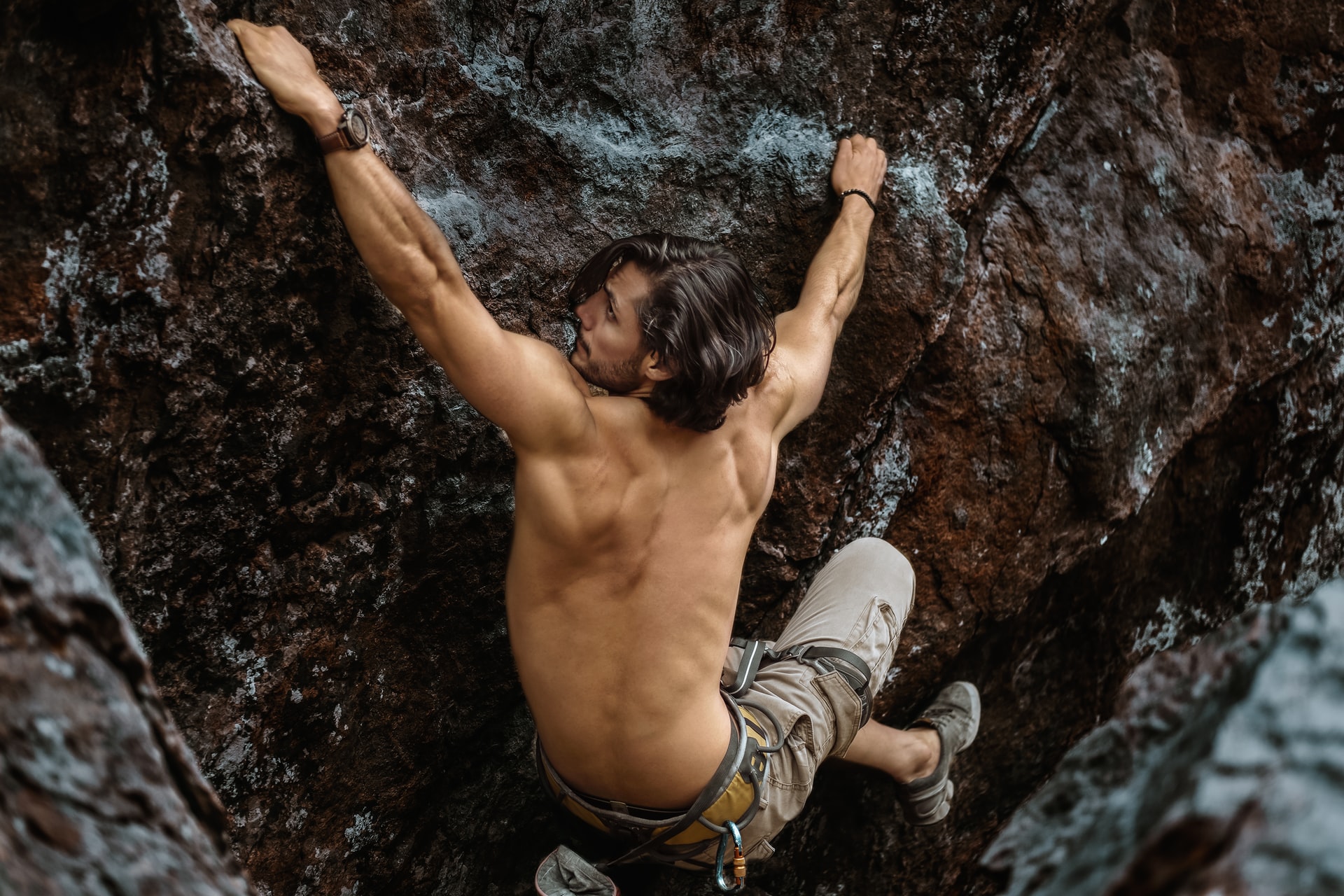 Learn the lingo
No, there won't be a test, but a working knowledge of the terms that are most used in the bouldering world is never a bad idea. Shoutout to Elizabeth Schwyzer for the comprehensive collection.
Beta: information about the climb
Choss: loose rock of questionable quality
Crash Pad: a pad placed below the boulderer to reduce the risk of injury
Crimp: a small edge that requires wrapping the thumb over the index finger and pulling with the fingertips
Dyno: short for "dynamic movement": a swift move — often a jump — from one hold to the next
Flapper: what happens to your fingers when your calluses wear out
Flash: to complete a problem on the first attempt
Gaston: a hold that requires you to pull away from your core rather than toward it
Heel Hook: a method of using the heel on a hold to create body tension
Highball: a tall bouldering problem, where falling could have serious consequences
Hold: any part of the rock that can be used to ascend a problem
Hueco: an area of rock that has fallen away, sometimes due to erosion ("hollow" in Spanish)
Jug: a secure hold large enough for the hand to fit inside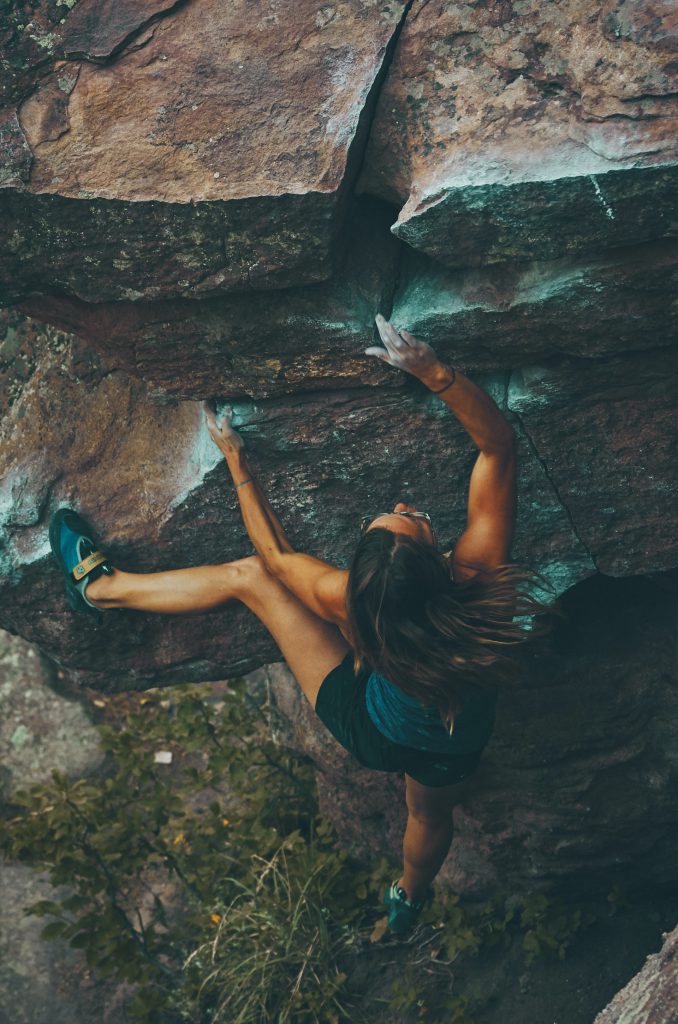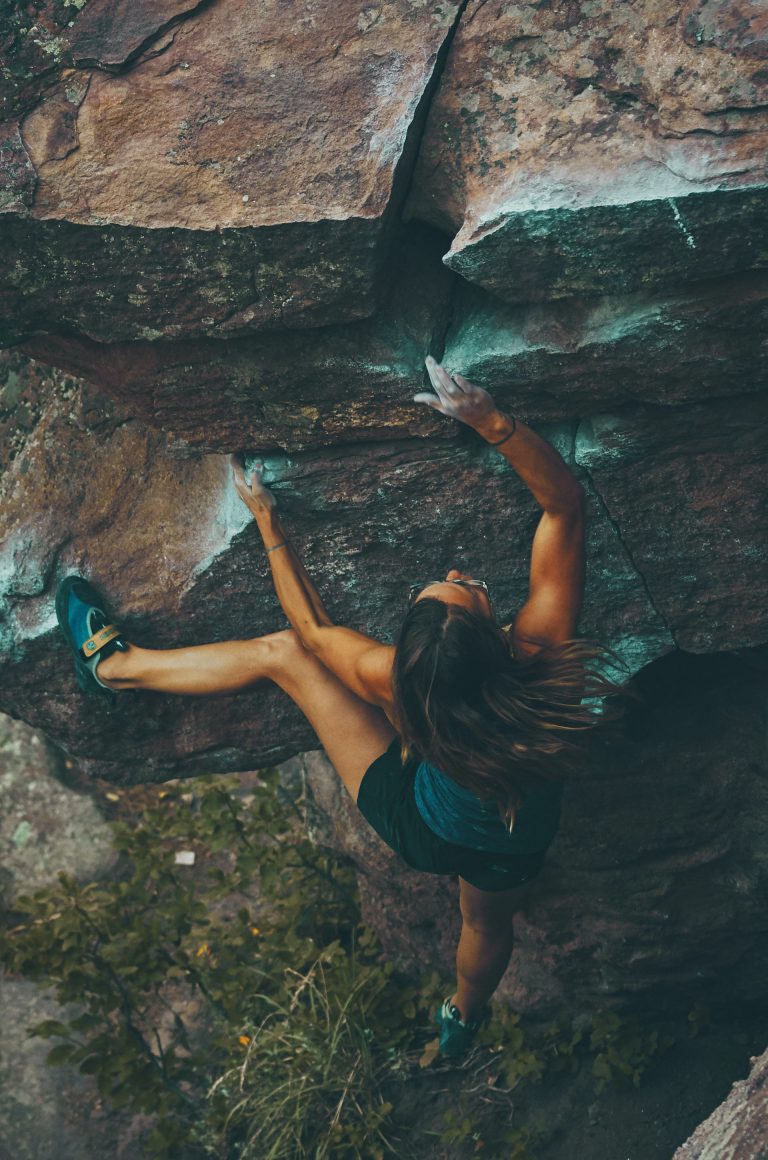 Lie Back: a method of leaning away from the rock with the arms straight in order to create body tension
Mantle: levering the body on top of a ledge by pulling up and then pushing down on the ledge
Matching: placing both hands or both feet on the same hold temporarily
On-Sight: to complete a problem on the first attempt without ever having seen the problem and without any beta
Pinch: pinching a small hold between the thumb and fingers, or a hold that requires such an action
Pocket: a small hole in the rock (i.e.: a mono, a two-finger pocket, a three-finger pocket, etc.)
Problem: a sequence of holds leading to the top of a boulder
Send: to successfully ascend the rock (see "top out")
Sit Start: a problem that is designed to be started from a seated position
Sloper: a hold composed of a sloping surface with no edges to crimp
Spotter: a friend who stands beneath you to guide you to the crash pad in case you fall
Top Out: to successfully ascend a problem (see "send")
Traverse: to move laterally across the rock
Undercling: a hold that requires pulling up rather than down
Ask for advice
Don't be afraid to ask questions. When you're a rookie, pretty much everyone in the gym or at a bouldering spot has more experience than you. And that's fine — they were all in your shoes once.
Watch experienced climbers and the techniques they use. Talk to other climbers about those techniques and moves while you're watching. Talk to those experienced climbers after their climbs — not while they're halfway through solving a problem. This beta is important and will help you progress as a climber.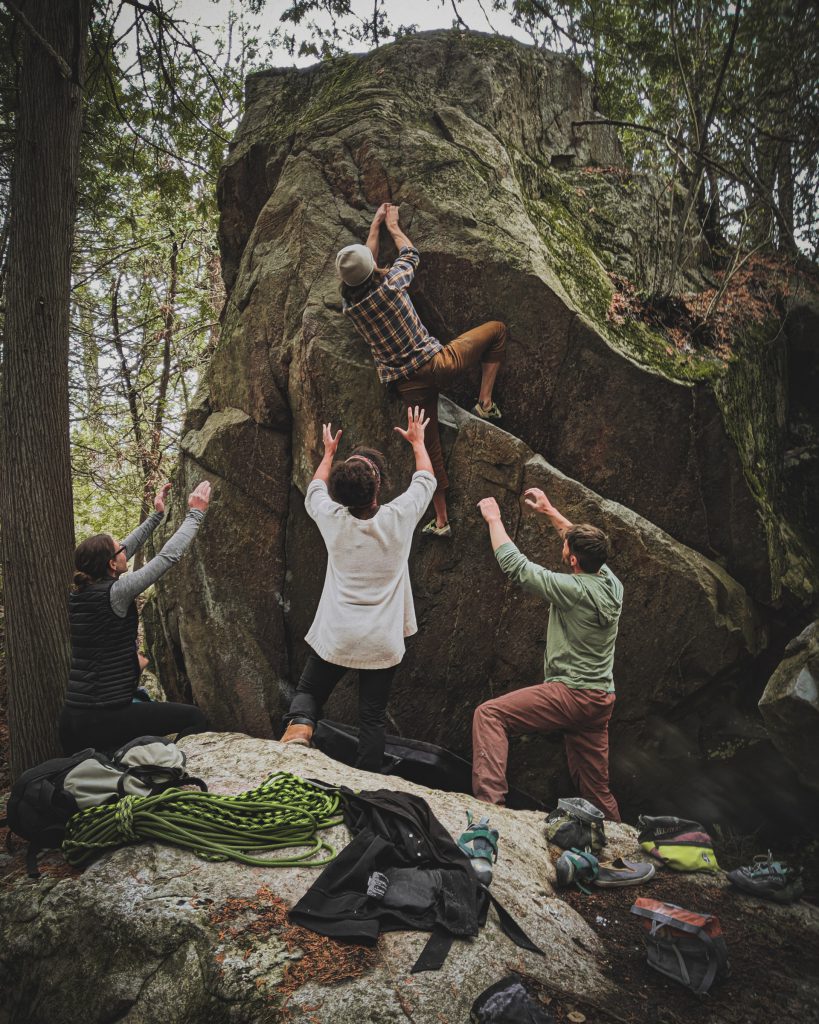 Lastly, bouldering should be a good time
This should go without saying, but it's always a good reminder. Don't take yourself so seriously that frustration becomes a normal thing — for you or those around you. Enjoy the rigors of physical and mental problem-solving and the sweet, sweet feeling of successfully conquering that 12- to 15-foot mountain.
Read Next: The 5 Most Difficult Rated Rock Climbs in the US