Between massively popular adventure documentaries like The Dawn Wall and Free Solo, the proliferation of climbing gyms across the country, and the official addition of climbing to this summer's Olympic Games in Tokyo, rock climbing — specifically sport climbing — has blown up.
In order to accommodate the different levels of experience that people bring to the gym or rock face, each climb, or route, is given a rating that identifies just how easy or difficult the climb will be.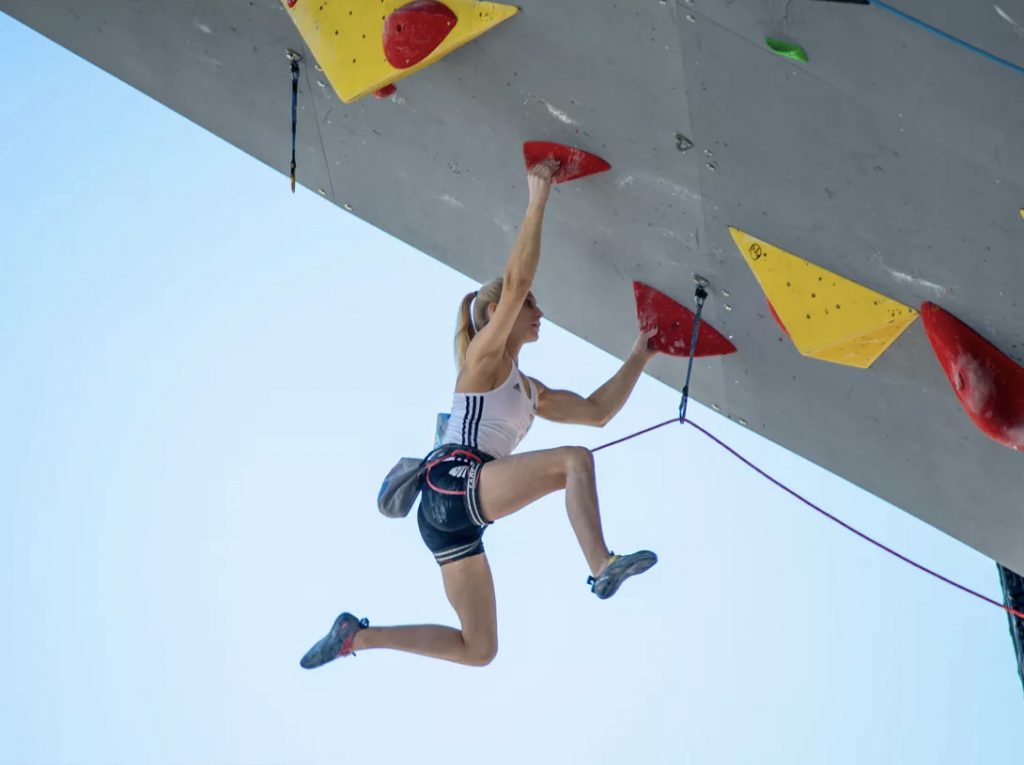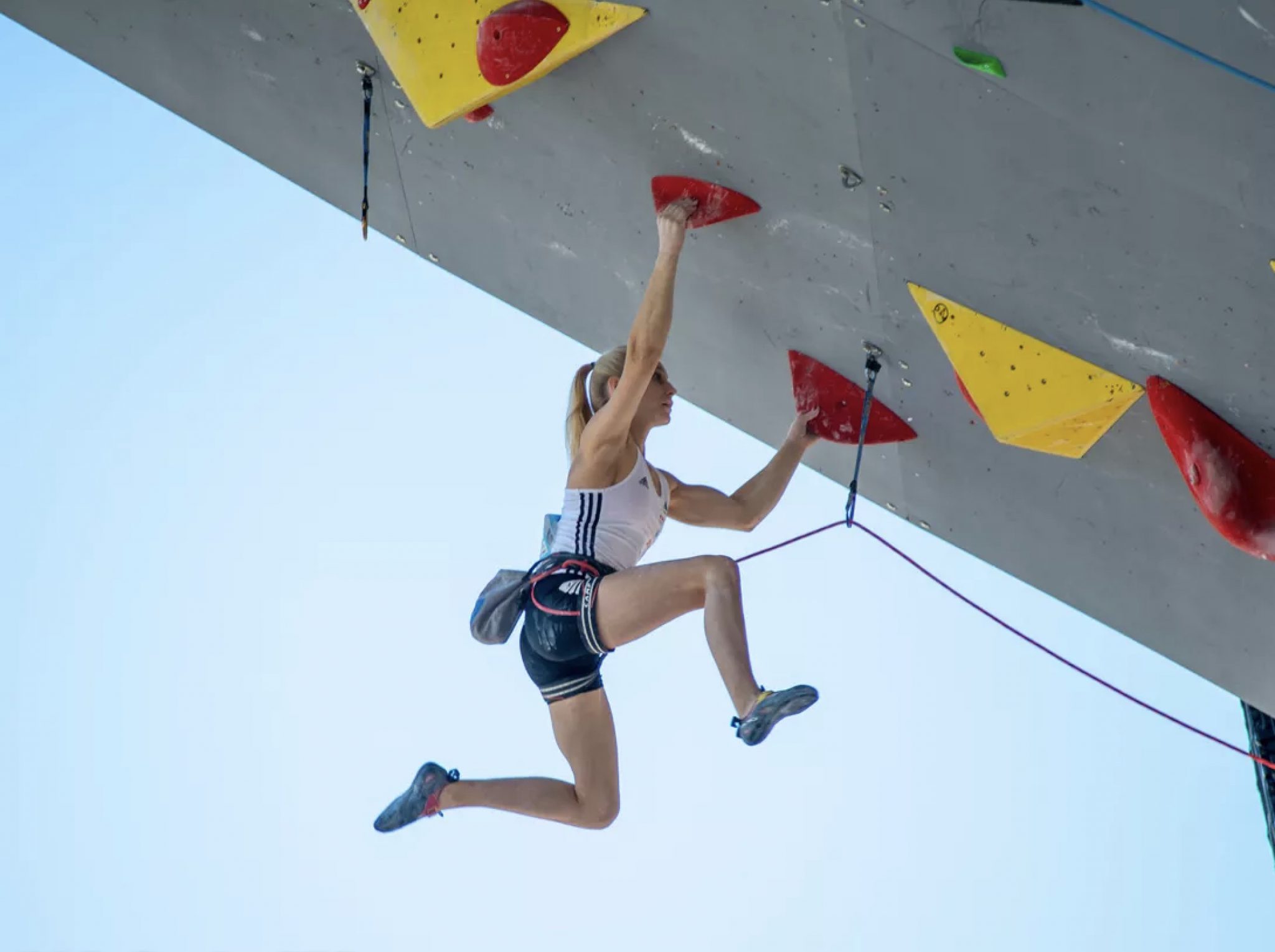 The Yosemite Decimal System is the prevailing standard for determining that rating. Class 5 represents rock climbing, ranging from 5.0 to 5.15, subdivided with an a, b, c, or d. Currently, the hardest climb in the United States is rated 5.15b.
So, when you're watching climbers scale the walls of the Summer Games and the color commentator says, "Brooke Raboutou just put up a 5.14d on that run!" you'll have a great frame of reference for just how difficult it was, no matter how easy they make it look.
To help you take your climbing-fan stoke level even higher, here are five rock climbing routes, all rated 5.15a or better, that are considered the most difficult in the US.
Le Rêve, 5.14d-5.15a
Arrow Canyon, Nevada
It took Jonathan Siegrist 30 attempts over a six-week period in 2012 to finally send Le Rêve (French for "The Dream") and be the first climber to do so. With over 100 feet of the climb between 20 and 45 degrees, there are very few finger-holds that give you any sort of a break during the climb. Siegrist gave it the dual rating because he couldn't put it on the same level as the 5.14d routes he's done in four hours, but he also didn't feel qualified to put it at 5.15a since it was his first time climbing a 5.15 or better. Dude, you're qualified. Own that shit.
Flex Luthor, 5.15a
Fortress of Solitude, Colorado
Tommy Caldwell holds the honor of putting up the first and only climb of the 5.15a-rated route — and he did it only six months after losing his index finger to a chop saw. Caldwell essentially lived at the cliff for four months prepping and charting the route before topping out. As 5.15s go, Flex Luthor punches well above its weight and still hasn't been climbed by anyone else. Considering that Kryptonite is the next route over, it's no wonder another Superman or Wonder Woman hasn't swooped in to put up another attempt.
Jaws II, 5.15a
Rumney, New Hampshire
Jaws II saw its first ascent as a 5.14b when Dave Graham unlocked the route in 1998. After a couple of handholds broke, the rating was raised to 5.15a when Vasya Vorontnikov climbed it (thus Jaws II). Since then, only three other climbers have conquered the route with the last guy, Alex Magos, bagging it in three tries. While we know that oxygen tanks and a rifle work in the movies, this Jaws is still hard to take down.
Southern Smoke Direct, 5.15a
Red River Gorge, Kentucky
Southern Smoke is a fitting name since it seems like smoke might be about the only other thing that's able to cling to the wall. Red River Gorge local Adam Taylor was the first to put up the Direct route, a feat only repeated by Adam Ondra in 2012. Taylor gave it a 5.15a because the route took him much longer than other 5.14d climbs he'd done. Ondra, who is no stranger to the most difficult climbs in the world, confirmed the 5.15a rating after his climb.
Jumbo Love, 5.15b
Clark Mountain, California
Chris Sharma made the first ascent of this 250-foot limestone face in 2008, which has only been repeated twice since by Ethan Pringle in 2015 and Jonathan Siegrist in 2018. Jumbo Love is the hardest climb in the US and was the first 5.15b in the world when Sharma first climbed it. You can't just love climbing and think you've got a shot at sending this perfect route. That would be disrespectful. You have to Jumbo Love it.
Read Next: 5 of the Best Places To Climb East of the Mississippi