American Bear Foundation founder and president Joe Kondelis is just a regular average-Joe kind of guy, the kind of guy you could sit with, drink a beer, and shoot the shit. It's a cliché, but in this case, it's the truth. In fact, his day job has him working as a general manager for a beer wholesaler in Cody, Wyoming.
"That's my life — beer and bears," Kondelis told Free Range American. "I'm just a very blue-collar guy."
American Bear Foundation is Kondelis' brainchild. He started playing around with the idea of creating a nonprofit dedicated to all things bears in 2007.
"I'm a very avid bear hunter. I moved to Cody, Wyoming, in 2005. Until that time, I never really had to deal with grizzly bears or anything, but Wyoming was a whole new world," Kondelis said.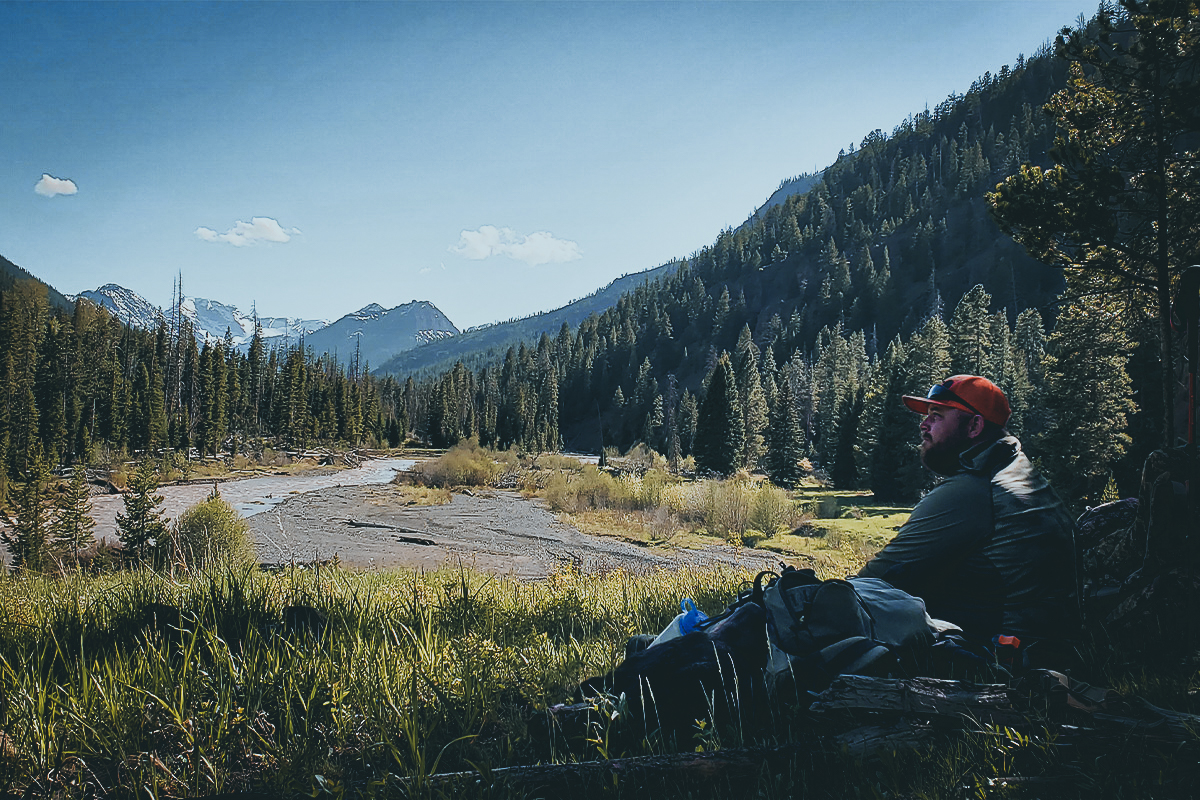 Kondelis loved black bear hunting but wondered what he would do if he ever came face-to-face with a grizzly in the field. At the same time, Wyoming was fully embedded in grizzly delisting.
"But no one was really out there doing anything as a sportsman organization dedicated to bears and nothing else, so I dove down the rabbit hole of figuring out how to start a nonprofit solely concentrating on bears and bear hunting," Kondelis said.
Kondelis formally organized the bear-focused nonprofit in 2010. Initially dubbed the Yellowstone Country Bear Hunters Association, the group has undergone several name changes — before bearing its current moniker, the organization was called the Western Bear Foundation.
The group initially focused on bear hunting in the West, particularly Montana, Idaho, Wyoming, and Washington.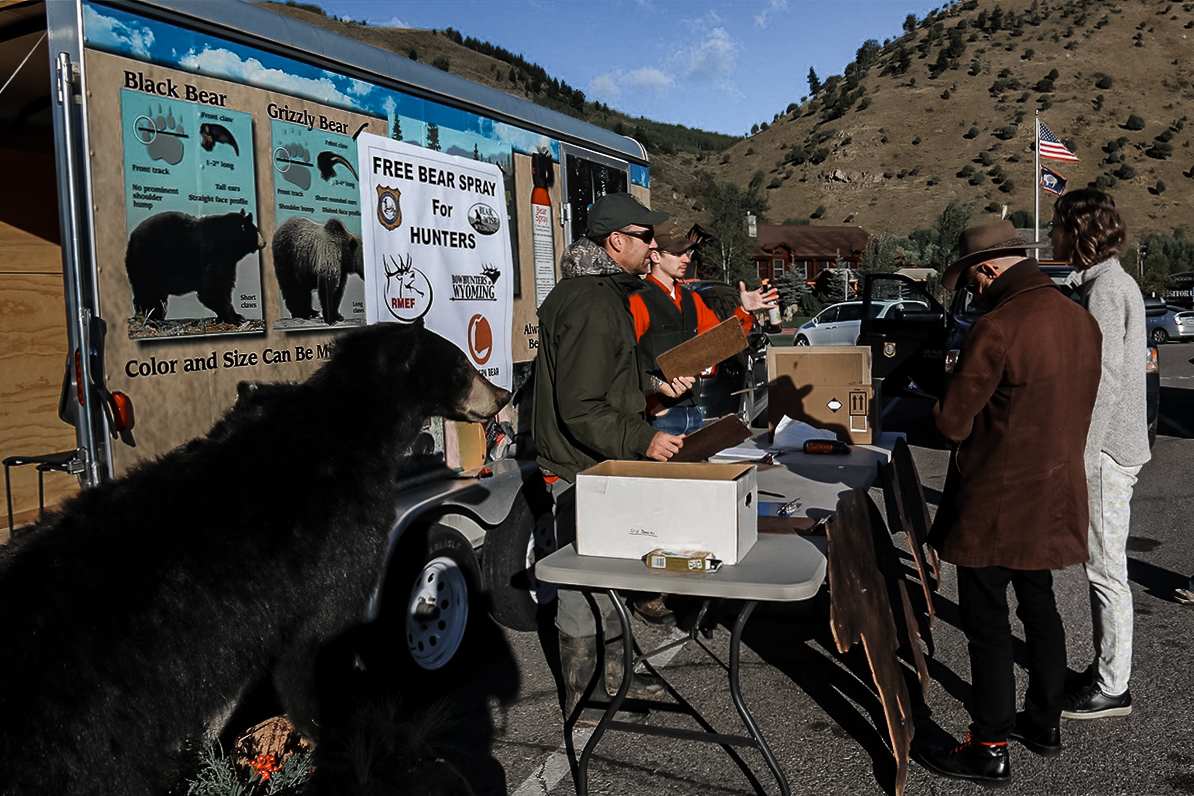 But according to Kondelis, the organization drew a lot of attention from bear hunters back East. So, the board decided to amend the bylaws and change the name to the American Bear Foundation (ABF).
The change wasn't merely a cosmetic rebranding. With the name change, the foundation's structure was reorganized to accept state chapters, which Kondelis said was essential once the organization went national.
"It can be really hard to understand bear stuff on a national level," Kondelis said. "Conservation, management, and hunting issues are very different across the U.S. The needs of bears and bear hunters in Washington are vastly different from those in Vermont.
"The chapter piece allows us to have guys on the ground in specific areas that are better set up to address local issues and then bounce them back up to a national level when needed."
RELATED – Man Kills Kodiak Bear Inside Neighbor's House With a 12-Gauge
---
Keeping an Eye on Legislative Issues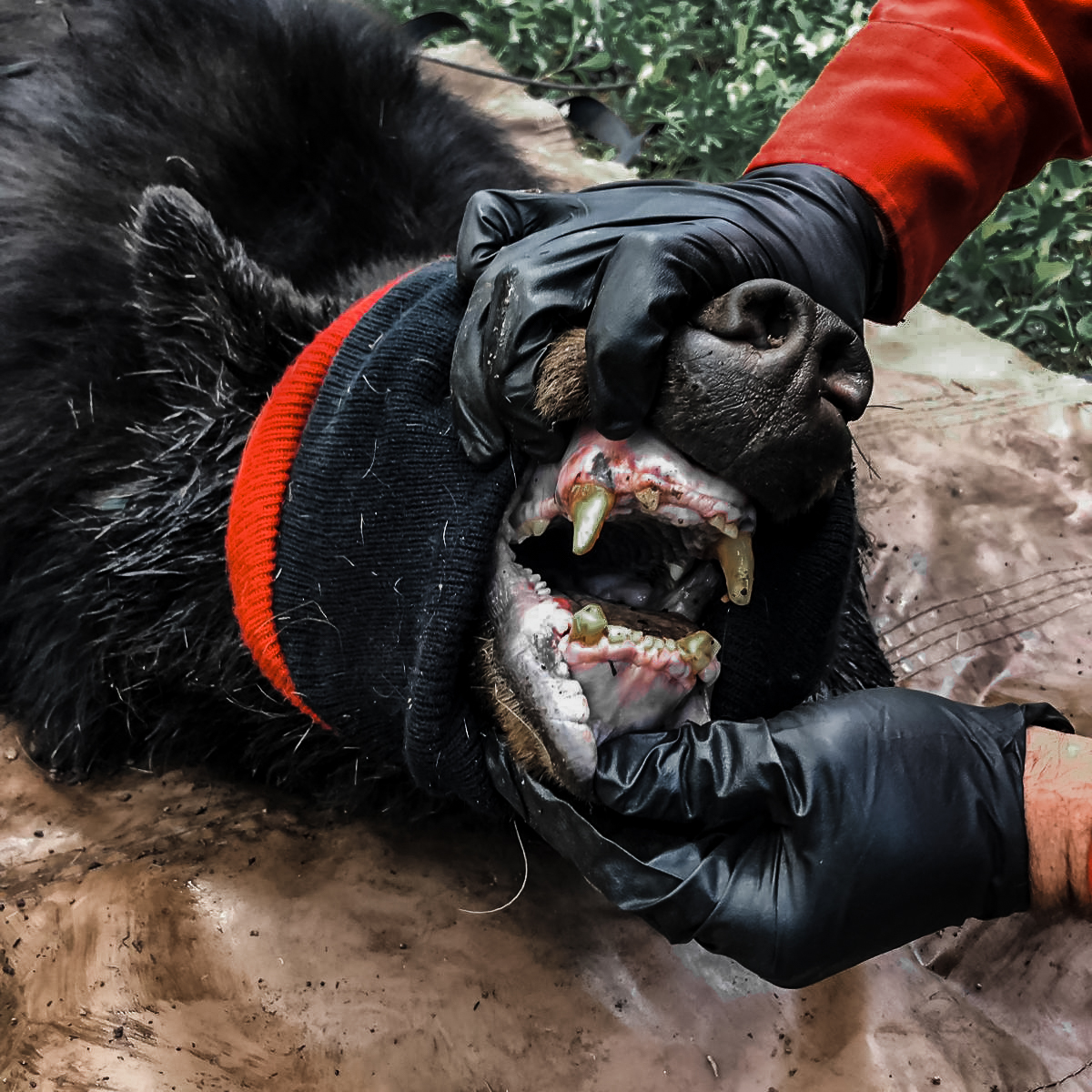 One of ABF's main goals is protecting bear-hunting rights across the country, which often means advocating for hunters on a legislative level.
"We play in the legislative space when we need to," Kondelis said. "If a bill makes sense for bear hunters, we'll support it."
Recently, ABF backed legislation in Wyoming that scrubbed the word "trophy" from 38 pages of statute. Wyoming law now refers to bears, wolves, and other predators as "large carnivores."
It may seem like a small thing to change words, but it could make a huge difference for the future of bear hunting in an age when bear hunters often get a bad rap for "trophy hunting." Rebranding could help keep bear hunters on a more positive side of public opinion.
"We have this unique ability, for once in our damn lives, to be ahead of the game on communications as hunters," Wyoming Wildlife Federation staffer Jessi Johnson said. "People relate to things through language. And if we're calling these animals 'trophies,' we're losing the game."
GOOD GEAR – Embody the Ethos of the Quiet Professional With BRCC's Silencer Smooth
---
Diving Into Conservation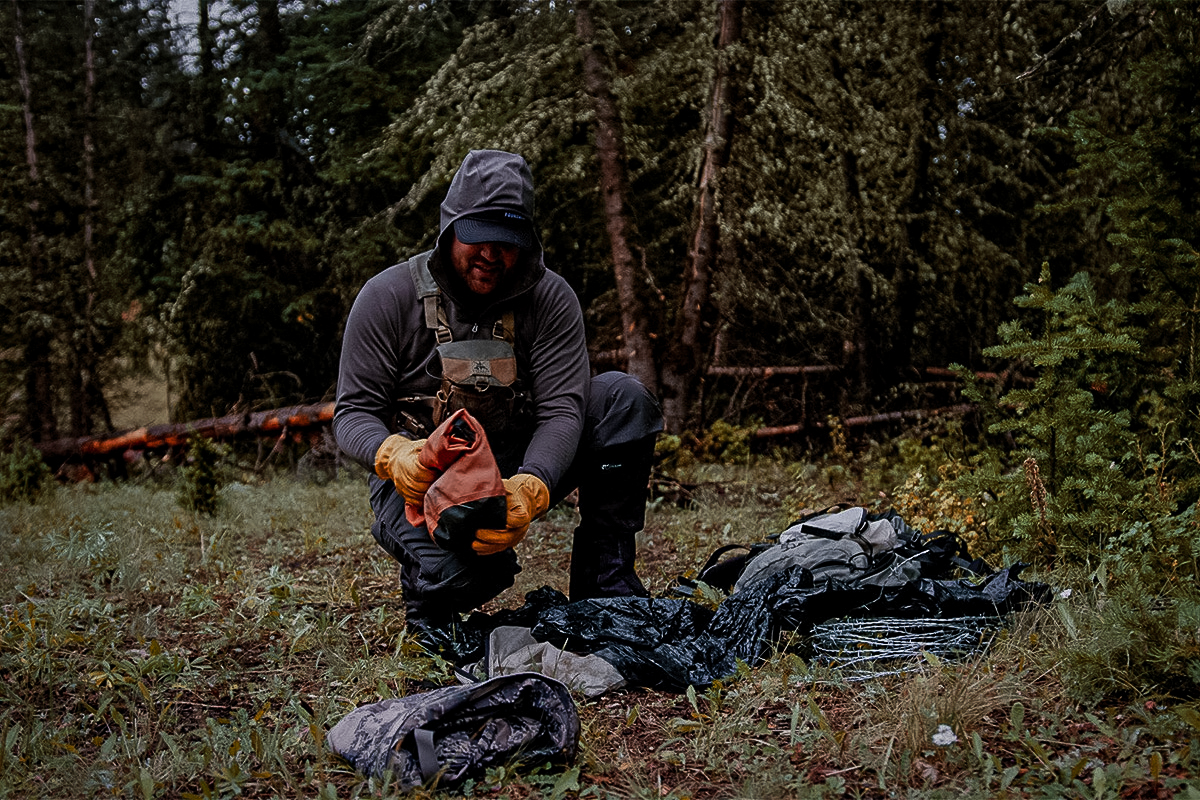 Although ABF focuses much of its energy on hunter advocacy, the group is also dedicated to protecting bears and bear habitats across the U.S. To meet this goal, ABF helps fund several important bear research projects.
"We've been trying to get a black bear study going in Wyoming for years because we don't know exactly how black bears interact with grizzly bears," Kondelis said. "Grizzly bears are larger apex predators, and both bears live in areas where the habitat may be less than ideal.
"In Alaska, we know that black bears and grizzly bears can thrive together, but that habitat is exceptional. We have a very arid climate in Wyoming, and the grizzly bears on the landscape are growing and expanding, but we don't know how many black bears are in the state."
Since 2019, ABF has partnered with the Wyoming Game and Fish Department and the University of Wyoming to monitor black bear populations in the state. ABF provided funding for GPS collars and assisted in collecting DNA from hair samples to more accurately estimate black bear numbers in different ranges and monitor the movement of individual bears.
ABF has donated more than $40,000 and tons of volunteer hours collecting hair samples from more than 40 collection sites.
"The reason that one makes me so proud is that it is so innovative," Kondelis said. "We now have other states and provinces looking at that study and trying to adopt the practices. We got the ball rolling, and now we're excited to see other people interested in it."
ABF also invests in conflict mitigation efforts to ensure humans and bears can live together as peacefully as possible, including funding bear-proof trash cans, fences, and huge bear spray giveaways in partnership with Safari Club International and the Wyoming Game and Fish Department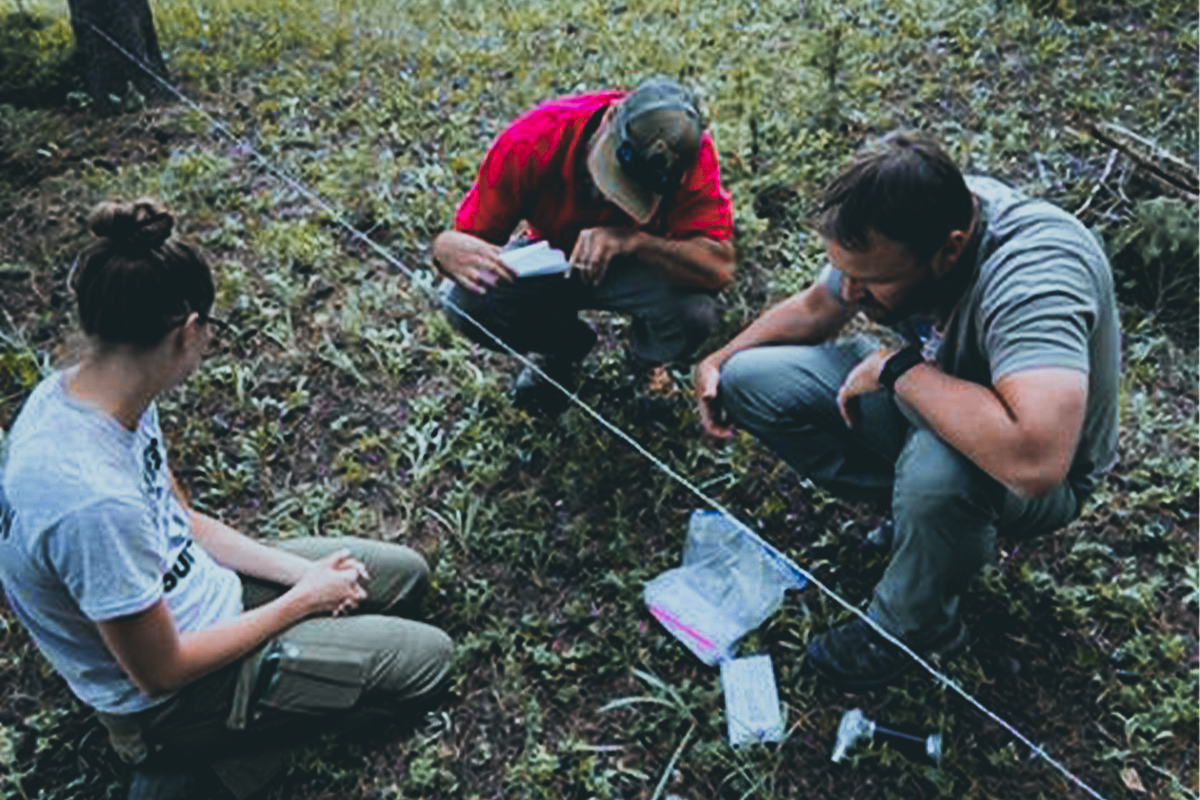 "Bear spray is an effective deterrent in an aggressive bear encounter, and we hope this effort continues to raise awareness and remind those recreating in bear country to be prepared and stay safe," Wyoming Game and Fish Bear Wise coordinator and large carnivore biologist Kyle Garrett said.
RELATED – The Bear: Hunting Ursa Major in the Idaho Wilderness
---
Sowing Seeds for Future Bear Hunters
One of the initial goals of ABF was to get more people involved in bear hunting. Kondelis believes hunter recruitment is essential not just to preserving bear hunting, but also for the future of bear populations across the country.
"We want to get more people passionate about bears and bear hunting. That way, we not only have advocates for bear hunting, we also have advocates for bears," Kondelis explained.
However, getting more people into bear hunting hasn't been as easy as Kondelis had hoped.
"The entry barrier to bear hunting is pretty big, especially in the West. There's just not a lot of information out there," Kondelis said. "Bear hunters are kind of quiet guys. We don't like to talk about our spots or our secrets."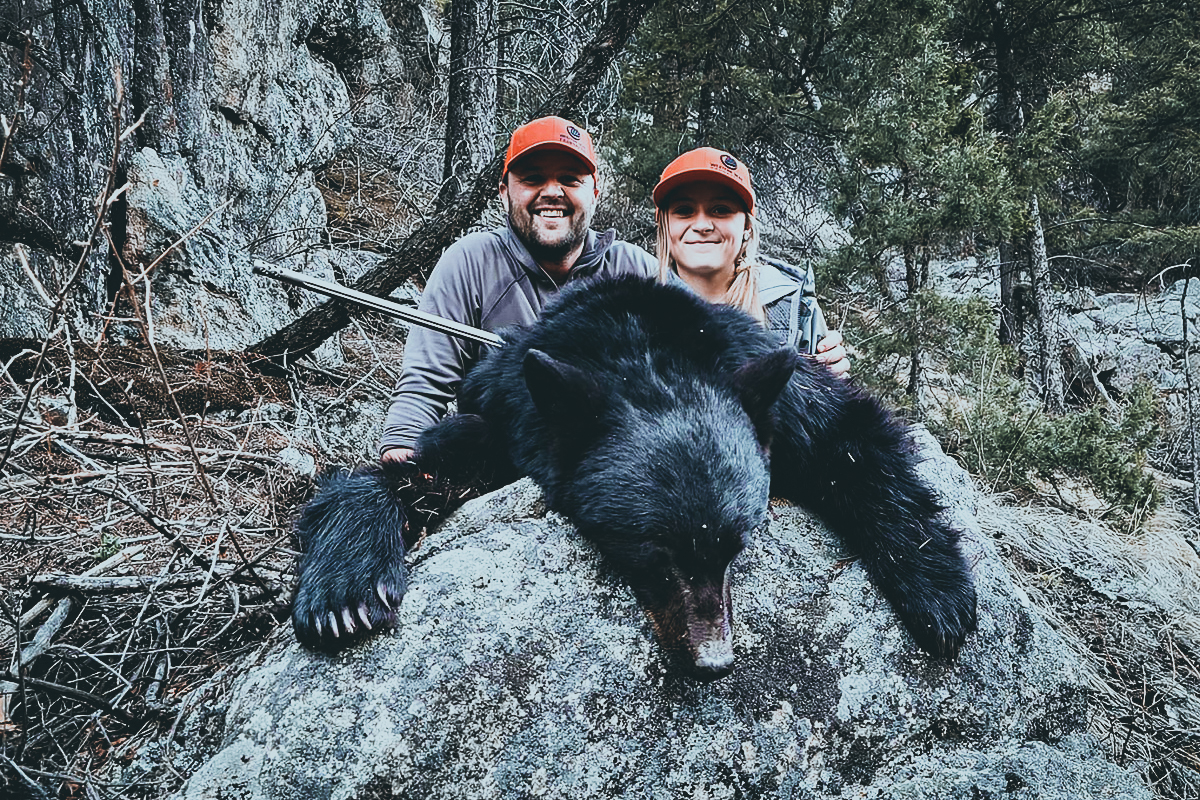 When Kondelis was a fresh new bear hunter, he had to figure many things out independently. He acknowledges that the learning curve was huge and that having a knowledgeable group of bear hunters would have sped up the process.
"We want to fill that gap, so we're always putting out content on how to be a successful bear hunter," Kondelis said. "We not only want to bring new people into the sport, but we also want to be a resource for both new and experienced bear hunters."
GOOD GEAR – Conquer Your Taste Buds With BRCC's AK-47 Espresso Roast
---
Making the Most of Every Dollar
One of the beautiful things about ABF is that it is an all-volunteer organization, which means every dollar donated goes right back into the good work ABF does for bears.
"We don't have to pay employees. We don't even have offices," Kondelis said. "I do everything out of my home office.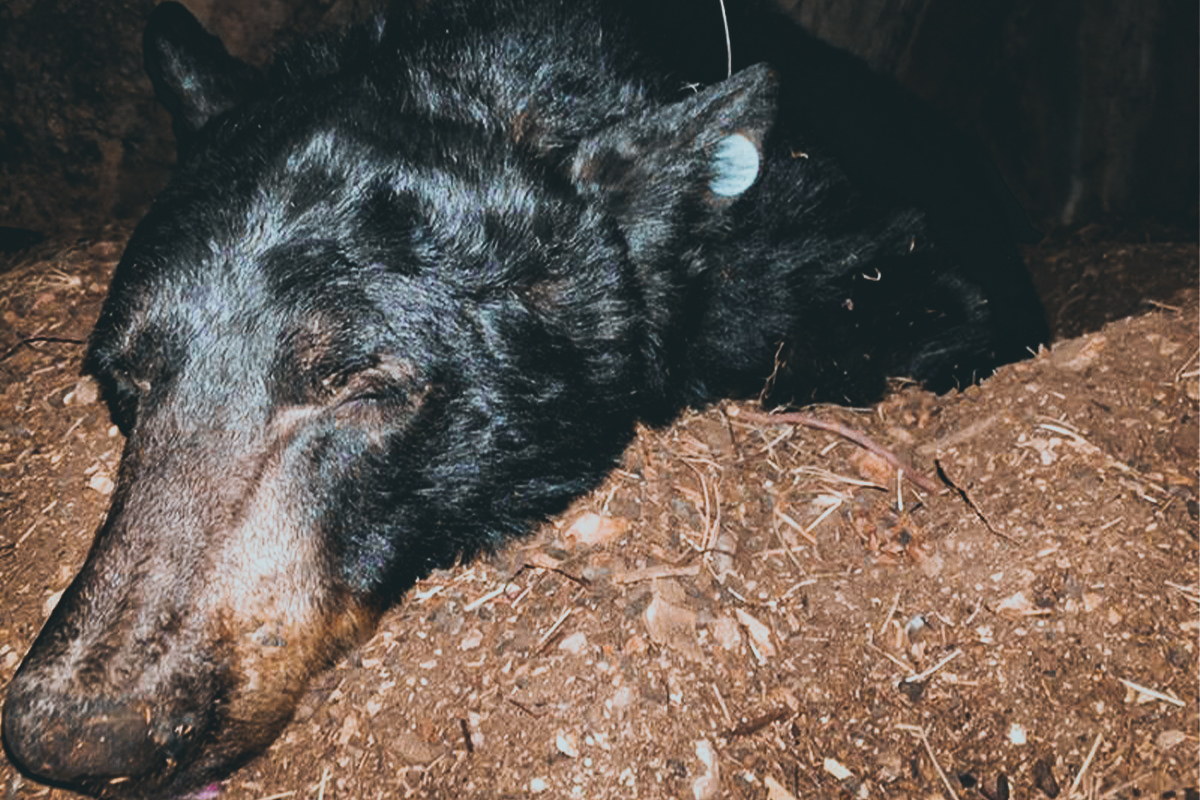 "I work a full-time job and then do this on the side. That means a lot of evenings, weekends, and early mornings, but I get the job done when I can."
Kondelis says it's vital that ABF remain a volunteer organization to maximize the money they can invest back into bears.
"No one is paid. We're all just volunteers that grind it out while making a living doing whatever we do," Kondelis said.
"It can get overwhelming writing grants and managing budgets, memberships, and chapters, but we don't have any aspirations of paying a director or someone else to do what I do."
And what they are doing is working. As a small, grassroots, 100% volunteer organization, ABF has accomplished a lot for bears and bear hunting. Last year the organization put more than $50,000 into its pro-bear projects. This year, Kondelis expects to double that amount.
---
READ NEXT – The Boss Bear: Meet the Most Badass Bear in Banff