Multi-band GNSS support covers the most remote areas
Now available with Applied Ballistics software
Price: Foretrex 801 – $250, Foretrex 901 Ballistic Edition – $600
Instinct 2X Solar starts at $450
Garmin's Foretrex series has been the industry standard for wrist-mounted GPS navigators for a while, and the next generation has just arrived. The Garmin Forerex 801 and Foretrex 901 Ballistic Edition are more capable, tougher, and easier to use than their predecessors.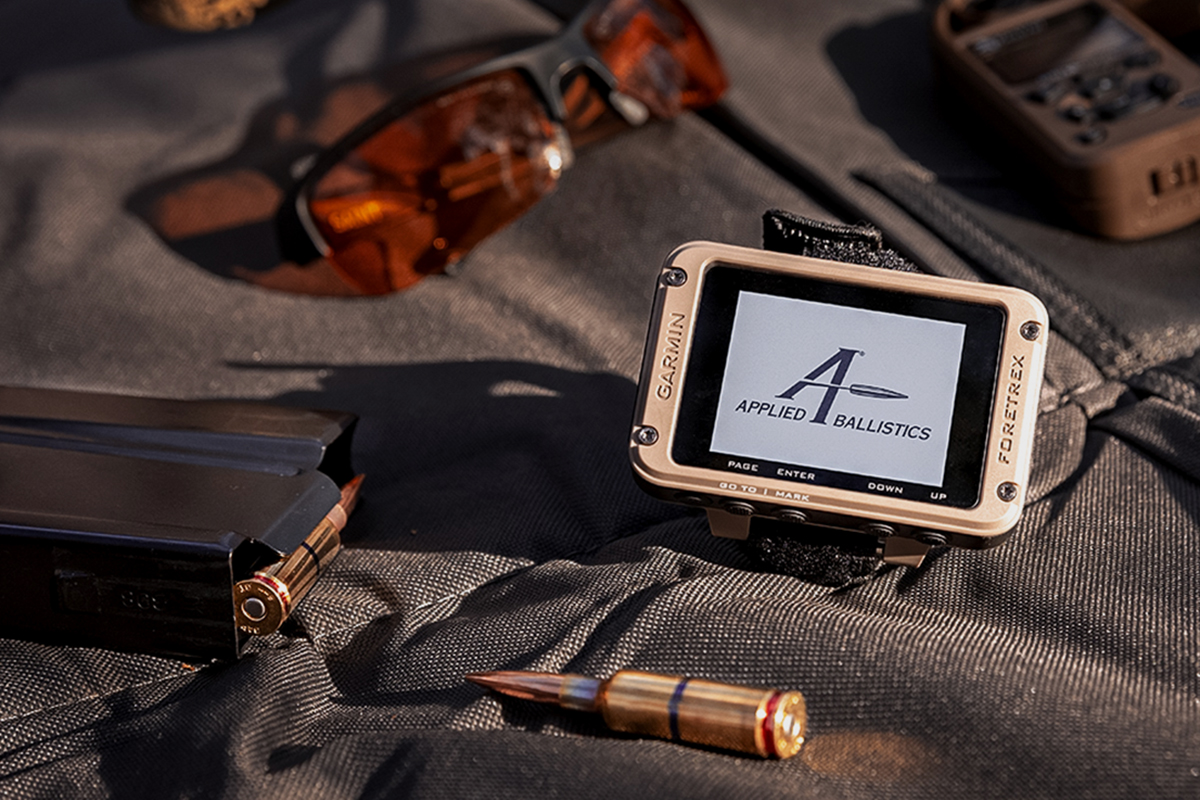 Expect to pay $250 for the Foretrex 801 and $600 for the Foretrex 901 Ballistic Edition — yes, there's a Ballistic edition!
These new GPS navigators are now more accurate than ever, with the ability to tap into multiple global navigation satellite systems simultaneously. That also means you'll be hard-pressed to find a corner of the map where Garmin can't pinpoint your location.
Both models feature a three-axis accelerometer, a three-axis compass, and a barometric altimeter.
READ NEXT – A Rock-solid Turkey Vest Carries More Than Calls and Shells
---
Garmin Foretrex: New Features for Competition Shooters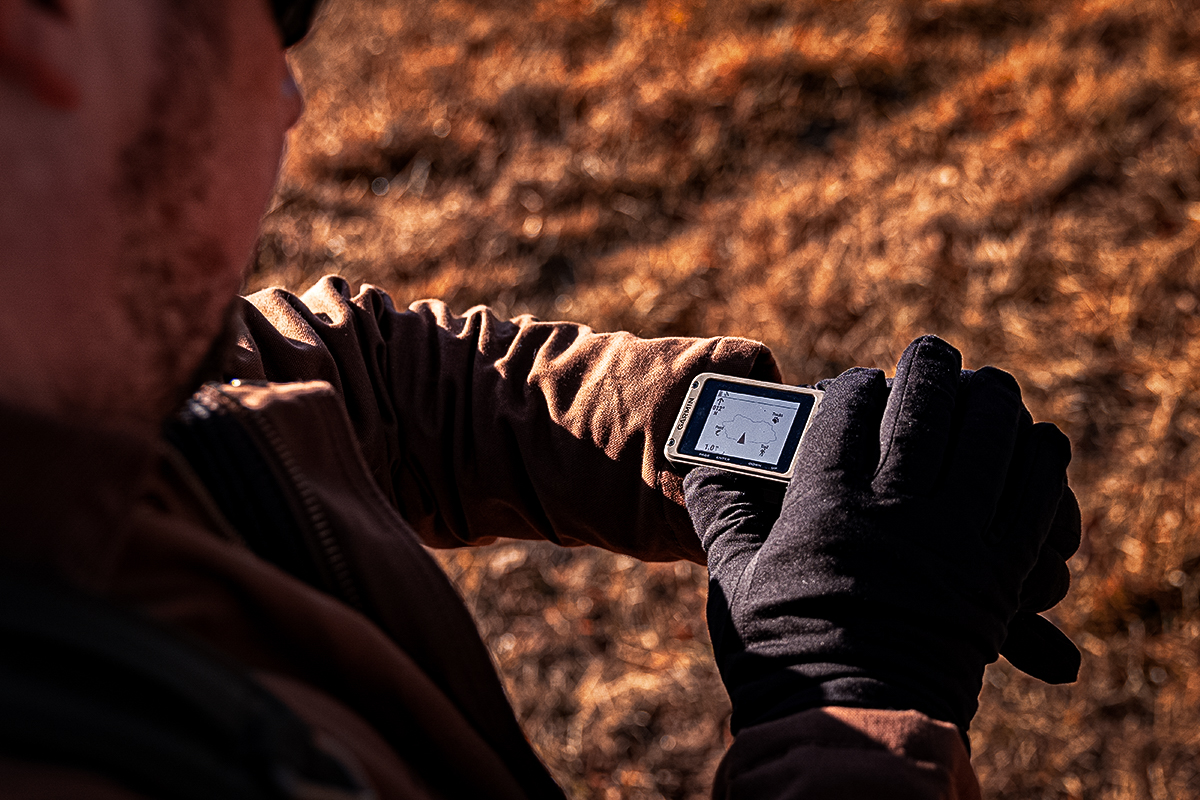 These new Foretrex models come with some of Garmin's tactical features, making them a great option for military use and other sensitive environments (don't worry, the whereabouts of your secret fishing hole are safe).
Stealth mode prevents the device from recording information, a kill switch lets you wipe the device clean with the touch of a button, and the screen is night-vision compatible.
The Foretrex 901 goes a step further by including the Applied Ballistics Garmin app, where you can manage multiple ballistic profiles for Precision Rifle Series matches, Extreme Long Range events, hunting, or recreation. Software from Applied Ballistic is built into the Foretrex 901 to deliver ballistic solutions on your wrist.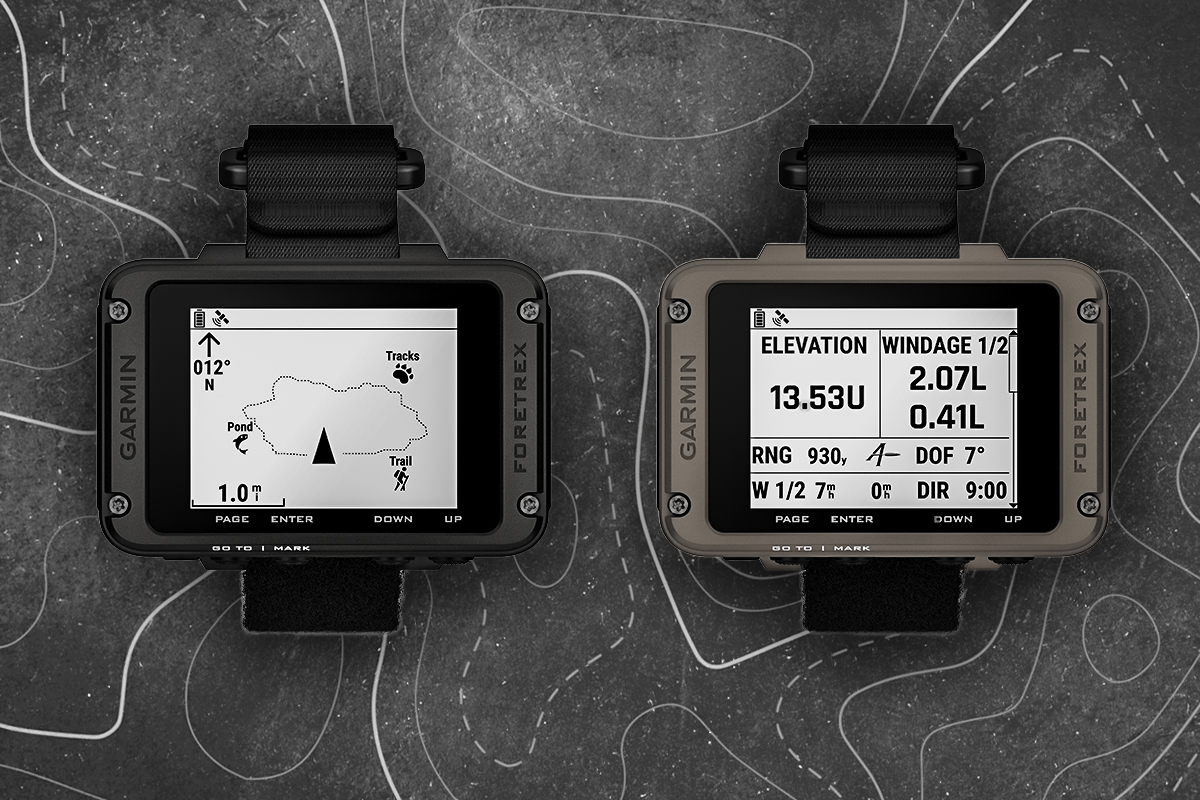 GOOD GEAR – Fuel Your Next PR With BRCC's Fit Fuel Roast
---
The New Garmin Foretrex Models Can Keep You Connected
You can also use your wrist-mounted Foretrex to stay in touch. Both new models can connect to compatible Garmin inReach devices to receive messages and transmit an SOS signal. They also pair with your smartphone to tap into the Garmin Explore app, where you can plan routes and track your movement.
"Foretrex is an essential piece of kit for adventurers, tactical personnel, and competitive rifle enthusiasts who need robust, dedicated features that can be quickly accessed while keeping their hands free," Dan Bartel, vice president of global consumer sales said in a statement from Garmin.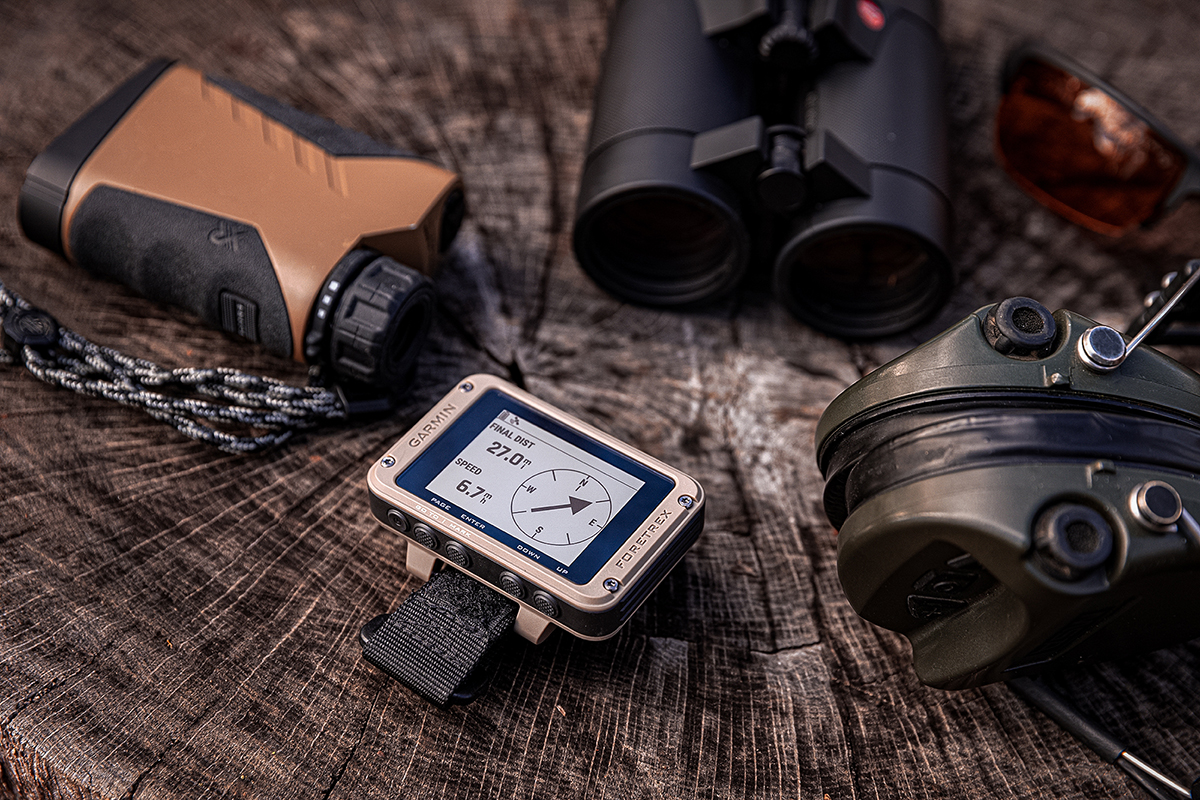 "Now, with enhanced positional accuracy and dedicated features for special applications, the Foretrex 801 and 901 will be indispensable tools whether on assignment or at your next competition."
READ NEXT – Vortex Razor HD 4000 GB: High-tech, Tough, and Precise
---
Garmin Foretrex 801 and 901: Something Old, Something New
One of the biggest critiques of the outgoing models was the display, which felt dated. The updated 2.2-inch display on the Foretrex 801 and Foretrex 901 is still black and white, but it's bright and much crisper. That means it can deliver more detailed information in an easy-to-read format that looks as high-end as the technology behind the screen.
A pair of AAA batteries let you track your movement in one-second intervals for 100 hours or activate expedition mode to extend battery life to 1,000 hours.
As always, the new Foretrex models are built to work, not to be babied. They meet the military's MIL-STD-810 for surviving impacts and extreme temperatures and have an IPX7 water-resistant rating.
---
Garmin Foretrex Specs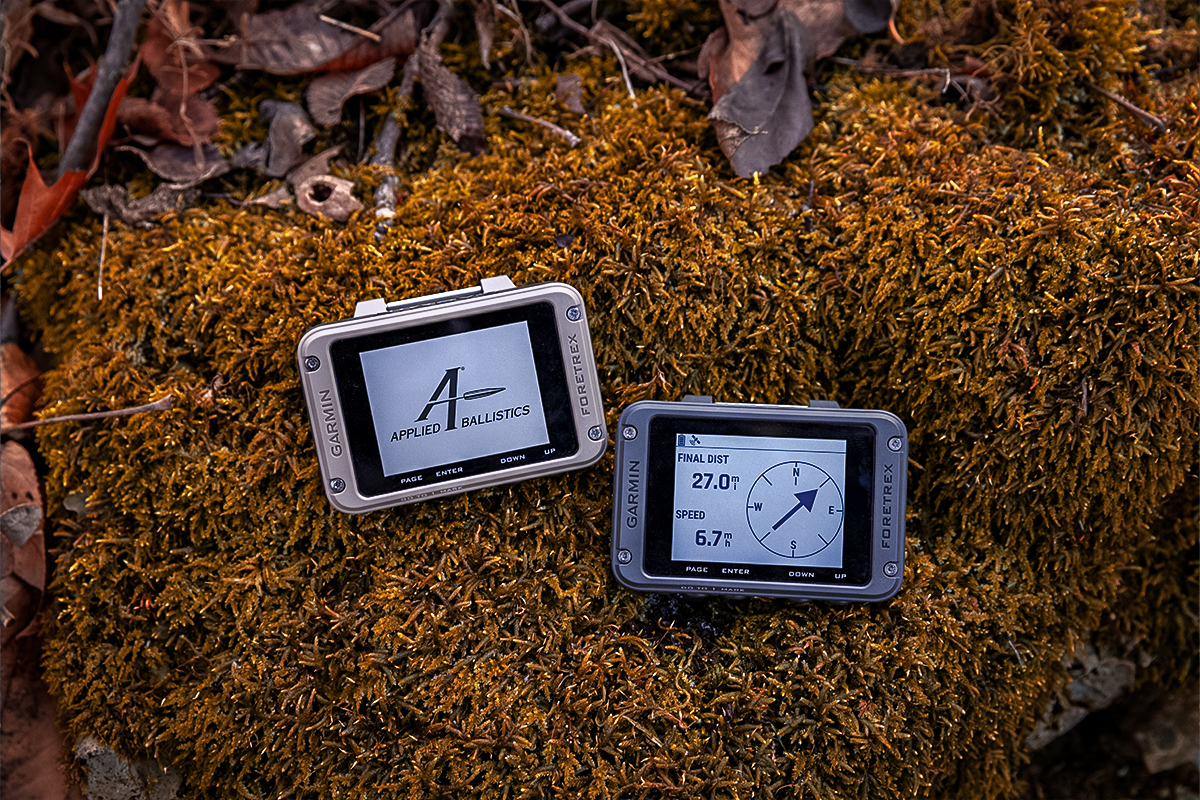 Tactical Features: Stealth mode, kill switch, night-vision compatible display, dual grid coordinates
Ballistic Solver: Applied Ballistics (Foretrex 901 Ballistic Edition only)
Batteries: 2 AAA
Battery Life: 100 hours (1,000 hours in expedition mode)
Display: 2.2-inch monochrome
Weight: 3.8 ounces (with batteries)
Price: $250 (Foretrex 801), $600 (Foretrex 901 Ballistic Edition)
GOOD GEAR – Embody the Ethos of the Quiet Professional With BRCC's Silencer Smooth Roast
---
New: Instinct 2X Solar – Tactical Edition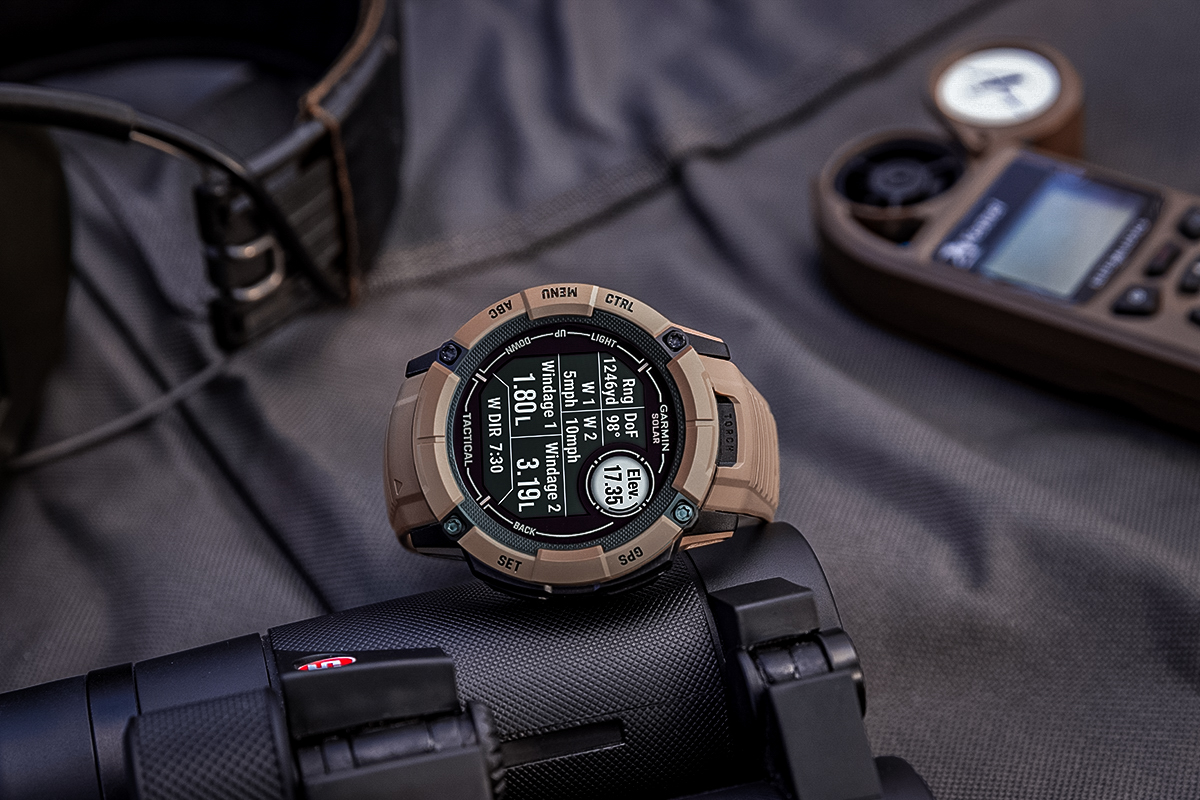 The Foretrex series isn't the only thing getting attention from Garmin's product developers these days. The massively popular Instinct GPS watch — loved for its toughness and value — just got a big bag of tech goodies with the Instinct 2X Solar (priced at $450)and Instinct 2X Solar – Tactical Edition (priced at $500).
Enhanced solar charging makes the new batch of Instinct GPS watches 50% more efficient. That's huge because it means that they now have the potential to run indefinitely on solar power alone.
On previous Instinct watches, flashlight mode just illuminated the whole screen. It was better than nothing, but the Instinct 2X Solar gets a variable-power LED flashlight with a red setting to preserve your night vision and keep a low profile on early morning hunts.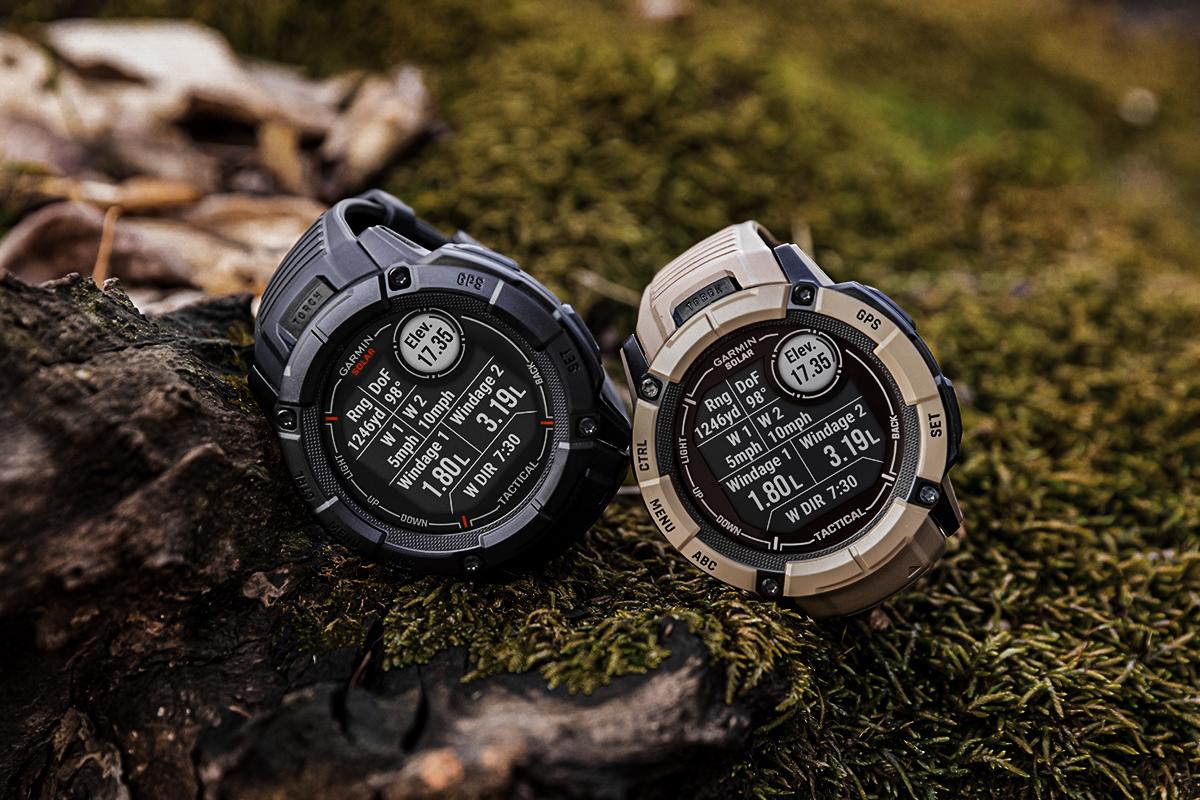 The Tactical Edition adds ballistic capabilities, military-specific navigation features, a night-vision compatible display, green light instead of red on the flashlight, stealth mode, a kill switch, and dual grid coordinates.
Both models are a fantastic buy, but it's hard to pass up the Tactical Edition for just $50 more. There might not be a better buy in the GPS market for people who spend their free time outdoors.
---
Garmin Instinct 2X Specs
Tactical Features: Stealth mode, kill switch, night-vision compatible display, dual grid coordinates
Battery Life: 40 days in smartwatch mode with no solar charging, unlimited with solar charging
Display: 1.1-inch monochrome
Weight: 2.4 ounces
Price: $450 (Instinct 2X Solar), $500 (Instinct 2X Solar – Tactical Edition)
---
READ NEXT – Alaska Bear Hunt Part 7: Shot on the Run