When a freak bear attack claimed the life of a paratrooper stationed at Alaska's Joint Base Elmendorf-Richardson (JBER) and injured another on May 10, it became the seventh bear attack reported in the US in 2022 so far, and the first to be reported in Alaska.
On May 12, base officials identified the victim as Staff Sgt. Seth Michael Plant, an infantryman with the 3rd Battalion, 509th Parachute Infantry Regiment. A second unidentified soldier also sustained injuries in the attack, for which he was treated and released.
Plant and two other soldiers were scouting Training Area 412 west of the Anchorage Regional Landfill on May 10 for navigation training when the attack occurred.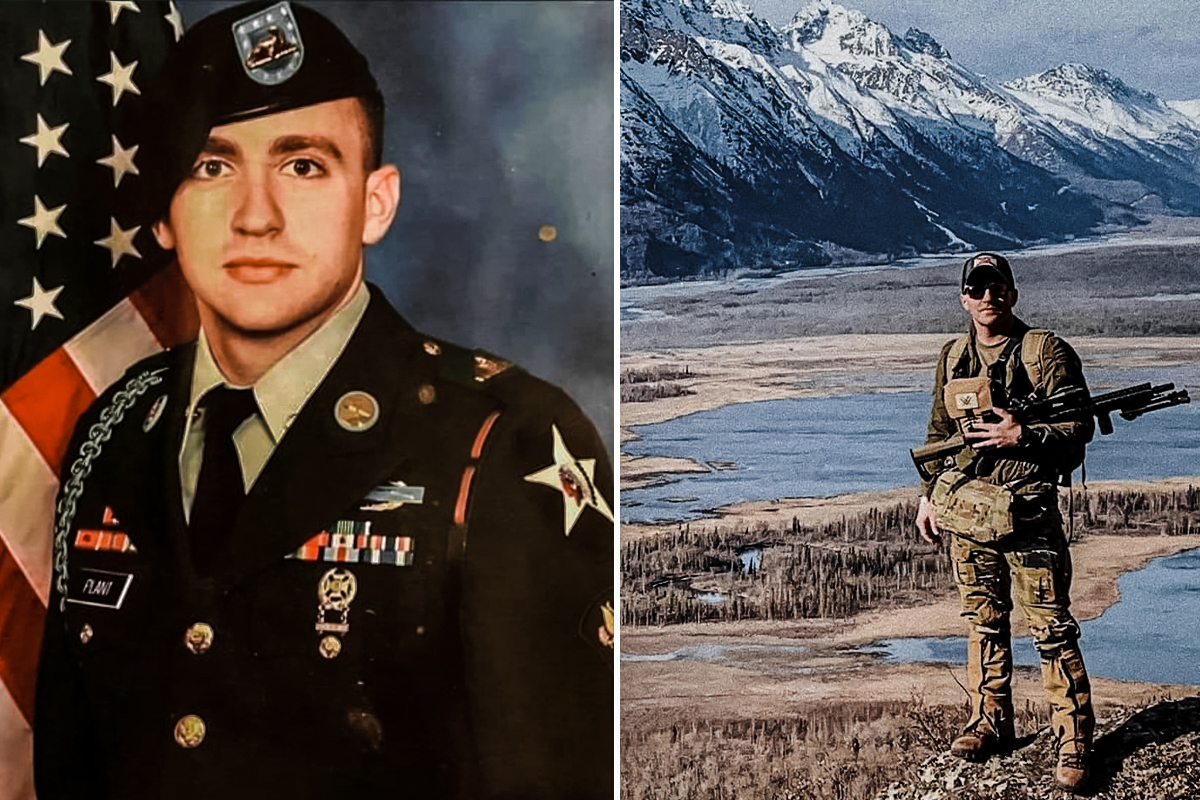 According to Alaska Wildlife Trooper Capt. Derek DeGraaf, the group stumbled on a brown bear den containing a sow and her two cubs. The sow climbed out and knocked one soldier down before mauling Plant and then running away.
"From the soldier's perspective, there was a flash of brown mass," DeGraaf told The New York Times. "They were attacked and didn't even see it coming."
Plant and the other unidentified victim were transported to a local hospital where Plant was declared deceased. The other soldier was treated for minor injuries and released.
A brown bear approached the area following the attack, but it left when responding officials deployed bear spray.
The Alaska Department of Fish and Game (ADFG) located a den with two brown bear cubs nearby, and the agency's regional supervisor Cyndi Wardlow said in a release that the incident appears to have been "a defensive attack by a female bear protecting her cubs."
Hair samples collected at the scene match that of a brown bear. Once located, the bear that killed Plant could potentially be killed as a result of the fatal attack.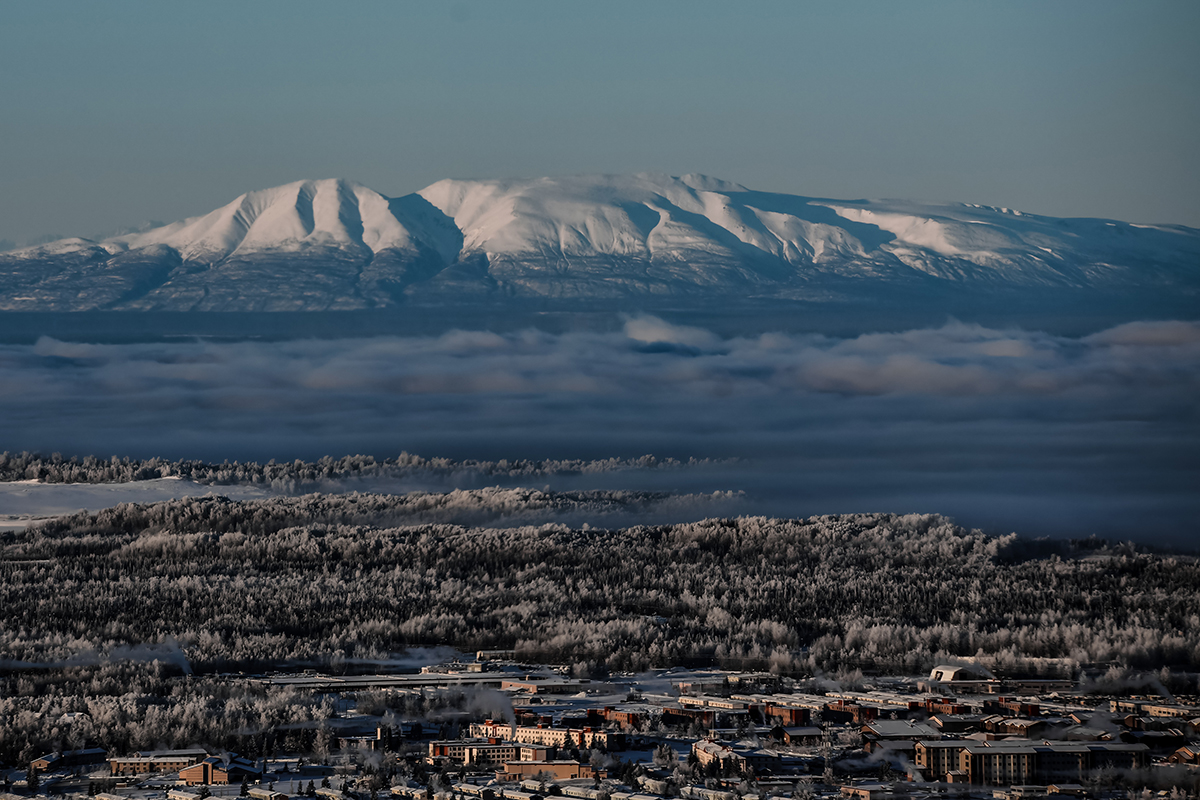 RELATED – 5 Ways to Avoid a Grizzly Bear Attack and How to Survive One
---
As with all unexpected deaths on base, the US Army Criminal Investigation Division is investigating the incident, according to spokesman Patrick Barnes. Officials have not yet reported what protective gear or weapons the soldiers were carrying at the time. The remote training area is closed to the public.
Plant began active duty in 2015 after a stint in the US Army Reserve. Originally from Saint Augustine, Florida, the decorated soldier served at both Fort Benning, Georgia, and Fort Bragg, North Carolina, before moving to JBER last July. He also served in Afghanistan, according to Coffee or Die Magazine.
"Staff Sgt. Plant was an integral part of our organization. He was a positive and dedicated leader who brought joy and energy to the paratroopers who served with him," said Lt. Col. David J. Nelson, 3rd Battalion, 509th Parachute Infantry Regiment Commander, in the US Army Alaska release. "He always had a smile on his face, he always went above and beyond what was asked of him, and he served as an inspiration to all who had the privilege to know him. His loss is deeply felt within our organization and we offer our sincere condolences to friends and family."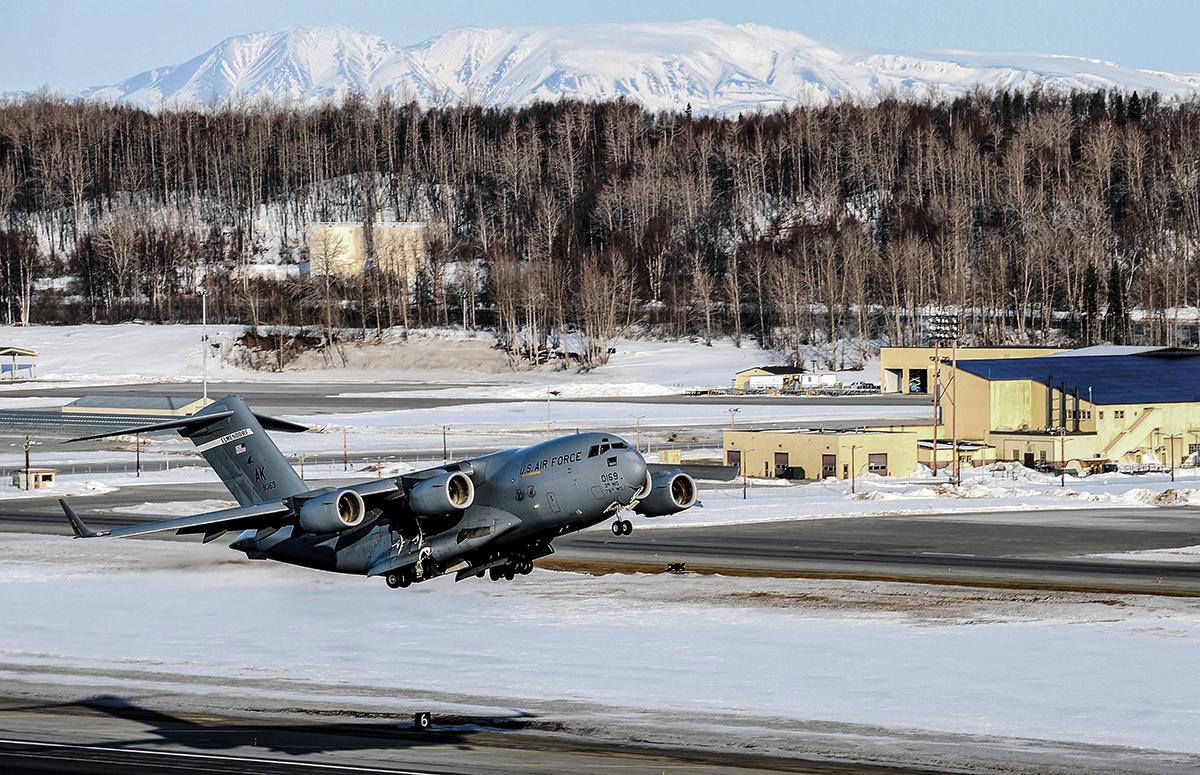 Despite the grisly nature of the incident, ADFG says bear attacks are relatively rare. Prior to Plant's death, the last fatal attack in the state occurred in 2020 when a 22-year-old moose hunter was mauled by a grizzly in Wrangell-St. Elias National Park & Preserve.
According to a 2019 state report, 66 bear attacks in the state between 2000 and 2017 resulted in 68 hospitalizations and 10 deaths. During the study period, the thriving Alaska bear population reached a density of one animal per square mile in several regions. Officials found 20% of the attacks that required hospitalization and 40% of the deaths occurred in occupational settings.
JBER, which encompasses 64,213 acres in south-central Alaska, is headquarters for the US Alaskan Command, 11th Air Force, US Army Alaska, and the Alaskan North American Aerospace Defense Region. On the more than 50,000 acres available for training, JBER is used for air combat training, emergency vehicle operations training, small unit training, and flight simulation.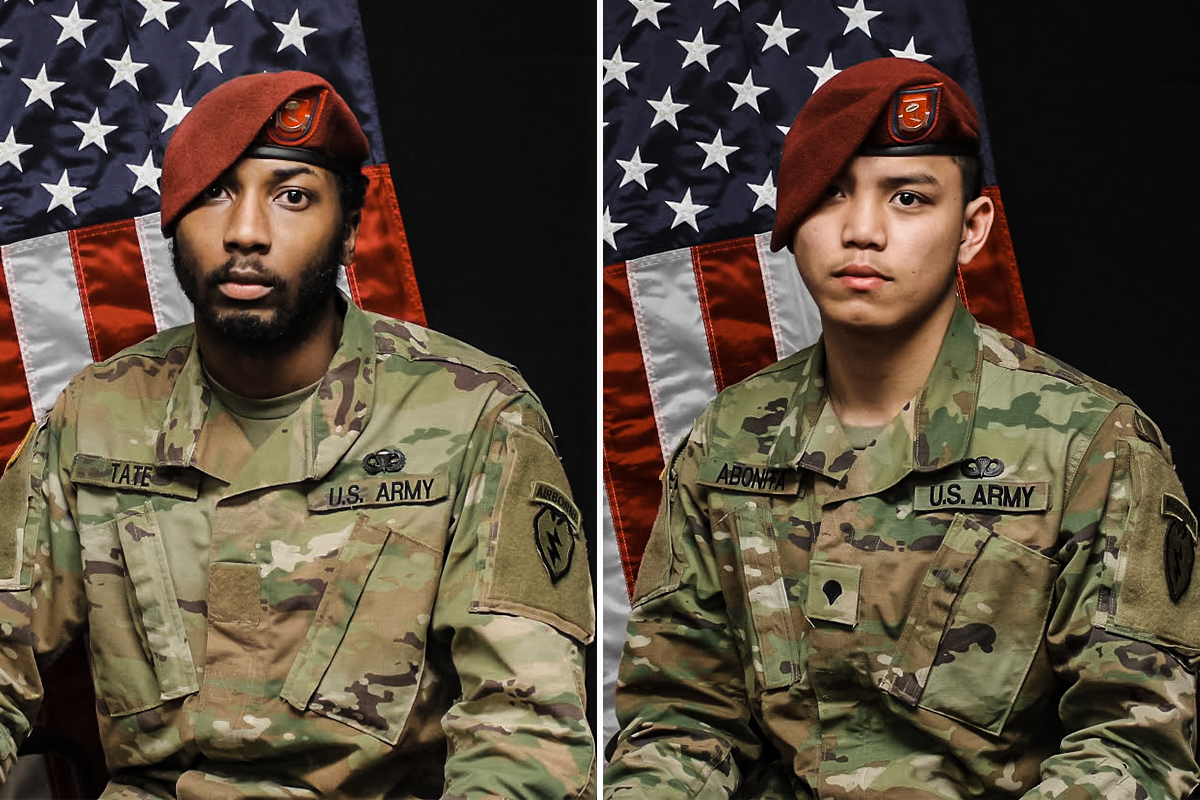 It's been a rough month for the base. After Plant's death, two other paratroopers stationed at JBER were killed on May 13 in a multi-car crash that also injured two additional soldiers, according to Coffee or Die. The deceased soldiers were later identified as Pvt. Valsin David Tate Jr., 23, and Spc. Wyne Lyndon Jacob Abonita, 22. Both were Army fire control specialists assigned to the 2nd Battalion, 377th Parachute Field Artillery Regiment.
The Anchorage Police Department is investigating the crash, which occurred just outside the base and involved four vehicles.
In the Lower 48, bear attacks have been reported in several states this year — they're all over the map really. Here are the pertinent details of each:
---
Jan. 13 – Florida
Woman Chased by Bear While Walking Dog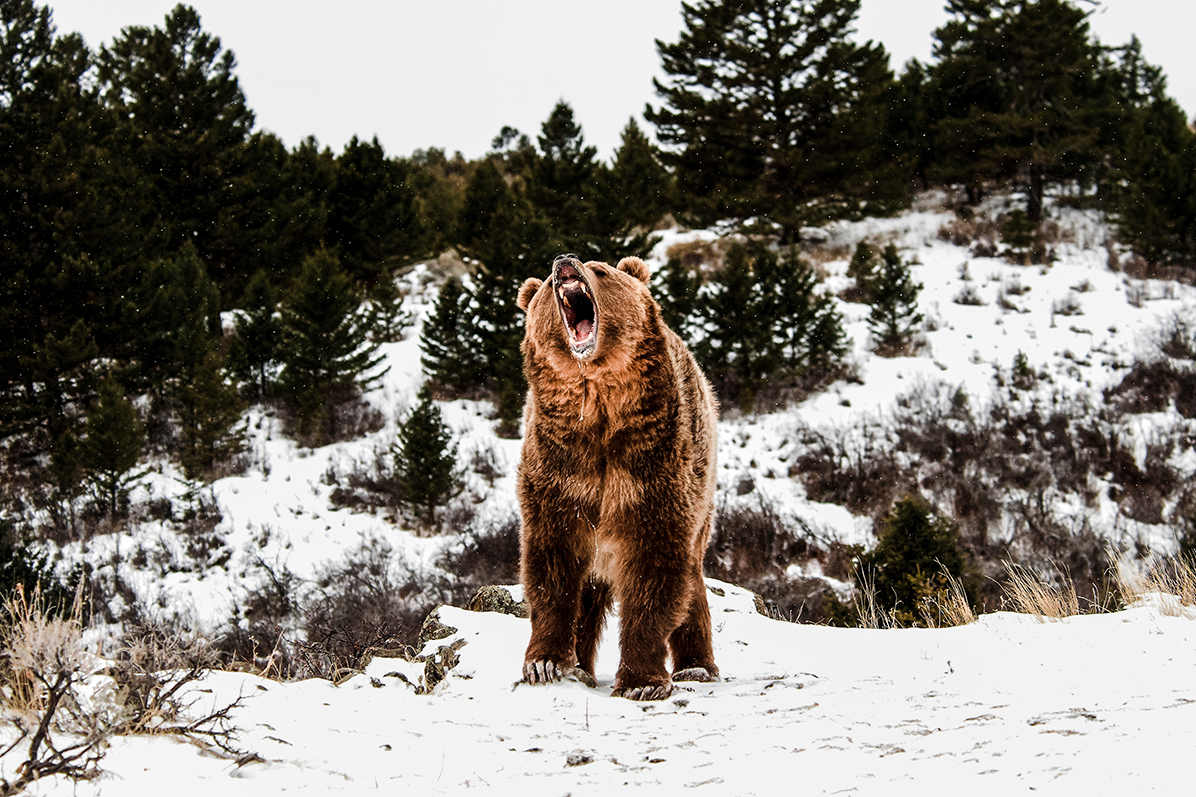 A woman was walking her dog in their Central Florida neighborhood when she spotted a bear and began to run away. The bear chased her down and mauled her, slashing at her face and body before neighbors were able to scare it away.
The Florida Fish and Wildlife Conservation Commission later located the sow and her three cubs in a tree nearby and euthanized her with a tranquilizer.
RELATED – 6 Fatal North American Bear Attacks in 2021: Is This the New Normal?
---
Jan. 19 – Florida
Bear Attacks Daytona Beach Man and His Dogs
Less than a week after the dog walker in Central Florida was attacked, a second attack occurred in Volusia County when a man defended his dachshunds from an aggressive bear outside his home.
The man managed to fight off the bear and walk away with just a few scratches and puncture wounds. His wife called 911 to notify authorities, but state wildlife commission officials failed to capture the bear.
---
March 25 – Montana
Hiker Killed in Apparent Grizzly Bear Attack Outside Yellowstone
A 40-year-old shed hunter and father of four went missing in March after separating from his hiking partner to look for some horns. The friend contacted authorities when the man failed to make their meetup later that day.
The search for Craig Clouatre began that night, and crews found his body north of Yellowstone National Park two days later. Based on the nature of his injuries, officials believe Clouatre was killed bya grizzly bear.
RELATED – Russian Bear Attack: Boxer Shoots, Stabs Brown Bear to Death in Siberia
---
May 1 – New York
Bear Grabs Boy Scout in Sleeping Bag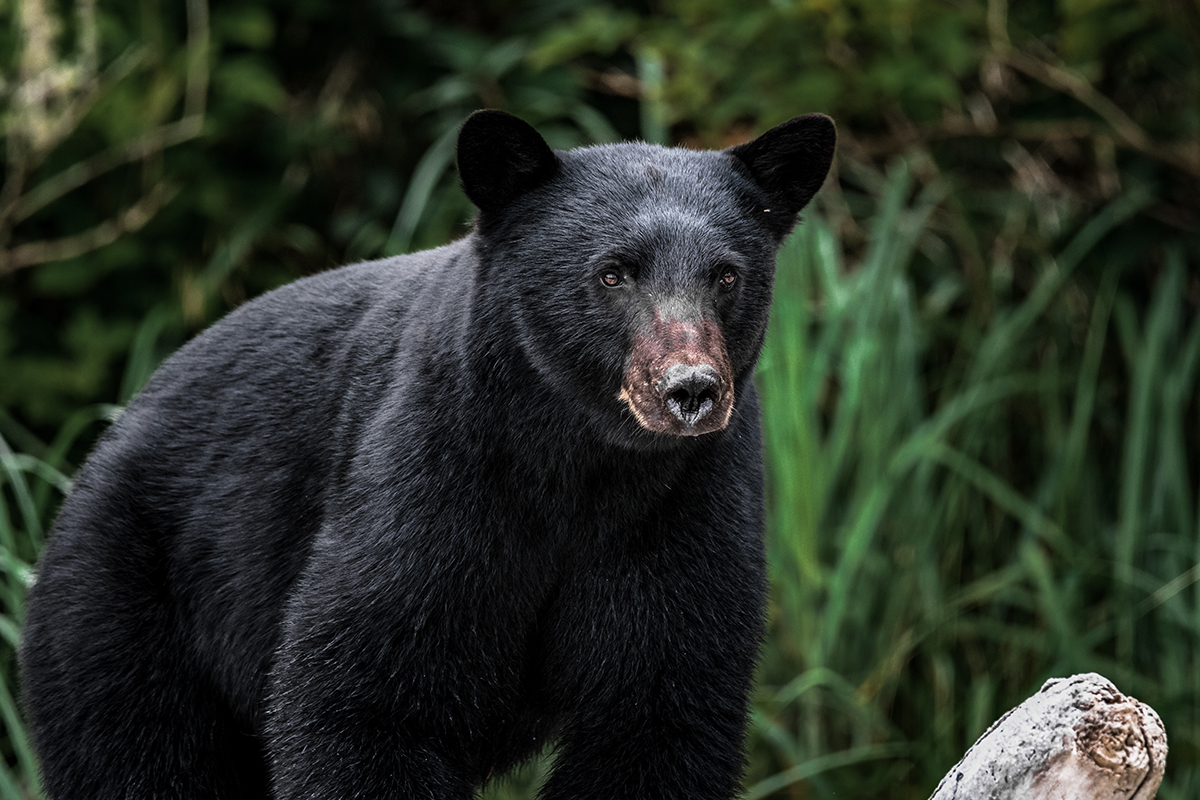 A Boy Scout troop was camping in Harriman State Park when a bear wandered in and began pulling on their sleeping bags. It got a hold of 12-year-old Henry Ayers' leg, and the child screamed and kicked until the bear ran away.
Ayers suffered only minor scrapes and bruises. The bear returned to the area a few hours later, and adults chaperoning the troops scared it away. Officials later captured and euthanized the bear.
---
May 11 – New Jersey
Bear Mauls Woman 50 Miles from NYC
A New Jersey woman was walking down her suburban road to check for mail when she encountered three bears, and one charged her. A neighbor scared the bear off with a car horn, and the woman was taken to the hospital with injuries to her arm and buttocks.
Following the attack, New Jersey Fish and Wildlife investigated and set traps in the area. The state has the highest black bear population of any state in the country, a population that has doubled since bear hunting was suspended by Gov. Phil Murphy.
---
May 20 – Wisconsin
Couple Kills Black Bear Inside Home
When a Wisconsin couple saw a black bear sow eating from their bird feeder, they opened a window and yelled for it to go away. Instead, the bear charged through the window and into the house, injuring both the husband and wife.
The pair fought the bear — even managing to stab it with a nearby kitchen knife — before the husband reached his firearm and shot it. The man and woman each sustained several bites and other injuries from the attack, but they've since been treated and released.
---
READ NEXT – Bear Attack: Killing a Charging Giant at 5 Yards in the Alaskan Backcountry