Bear dogs are known for being tenacious and tough — as you'd expect from any dog that's willing to risk life and limb running down an animal three or four times its size. Sometimes, that drive can get a dog in trouble.
On Thursday, Dec. 30, two West Virginia hunters were tracking their dogs as they chased a bear through the rugged Appalachian terrain. Then the dogs' signal went cold.
Bear hunting with dogs in the West Virginian mountains is a tradition that dates back to Colonial times. Wild game was plentiful then and was a large part of settlers' diets, but the dense, wild elevations made it brutal terrain to hunt without the help of some hounds.
Wyatt and Minnie, two hounds that belong to 8-year-old Connor (whose last name was not given because he's a minor), had run a bear onto Justice Family Farms property owned by West Virginia Gov. Jim Justice.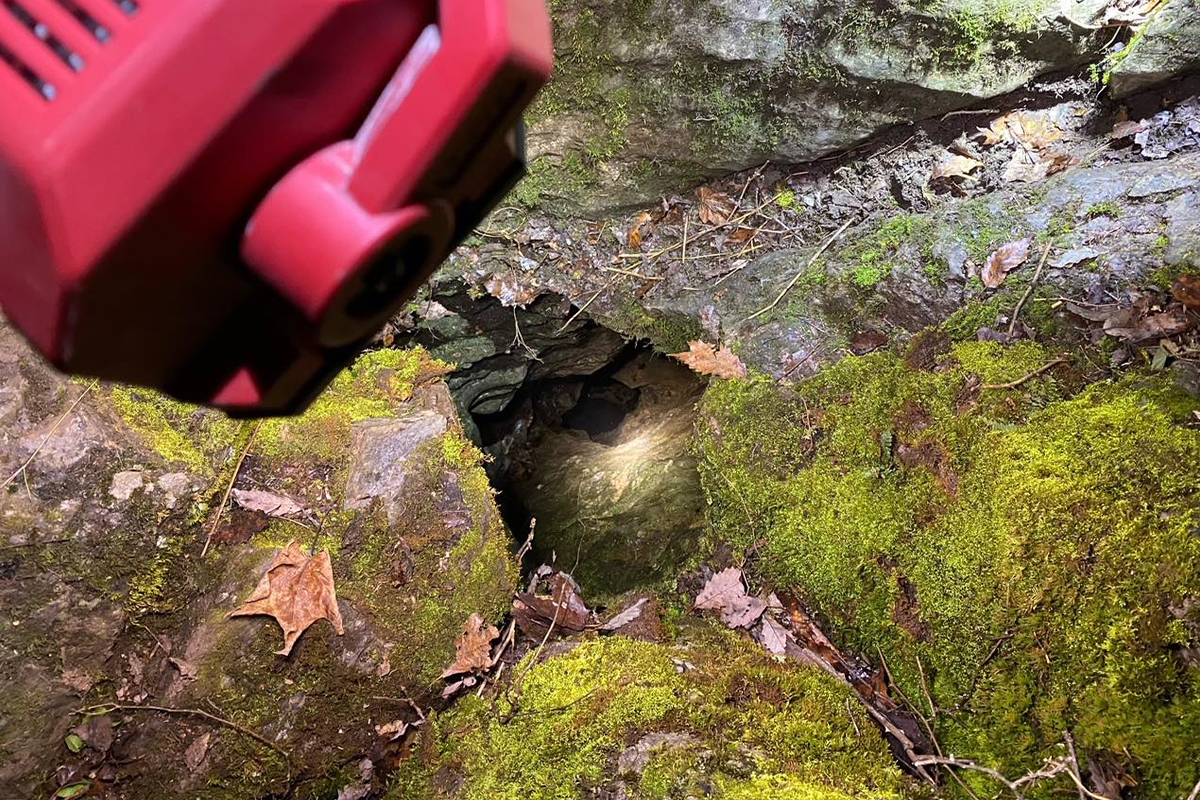 When the hunters got to the spot where they had lost the signal, they realized the dogs had fallen into a cave while chasing the bear.
The hunters knew they needed to make a few calls. They needed to get help for the dogs but also alert the governor that they were on his property.
According to a Facebook post from the state Natural Resources Police (NRP), Gov. Justice, who has hunting dogs of his own, told emergency crews to do everything necessary to rescue Wyatt and Mille. Monroe County volunteer firefighters, EMS, and the NRP were called to the scene.
After assessing the situation, the fire department's Chief Jameson (no first name available) rigged up and started to rappel down to the dogs.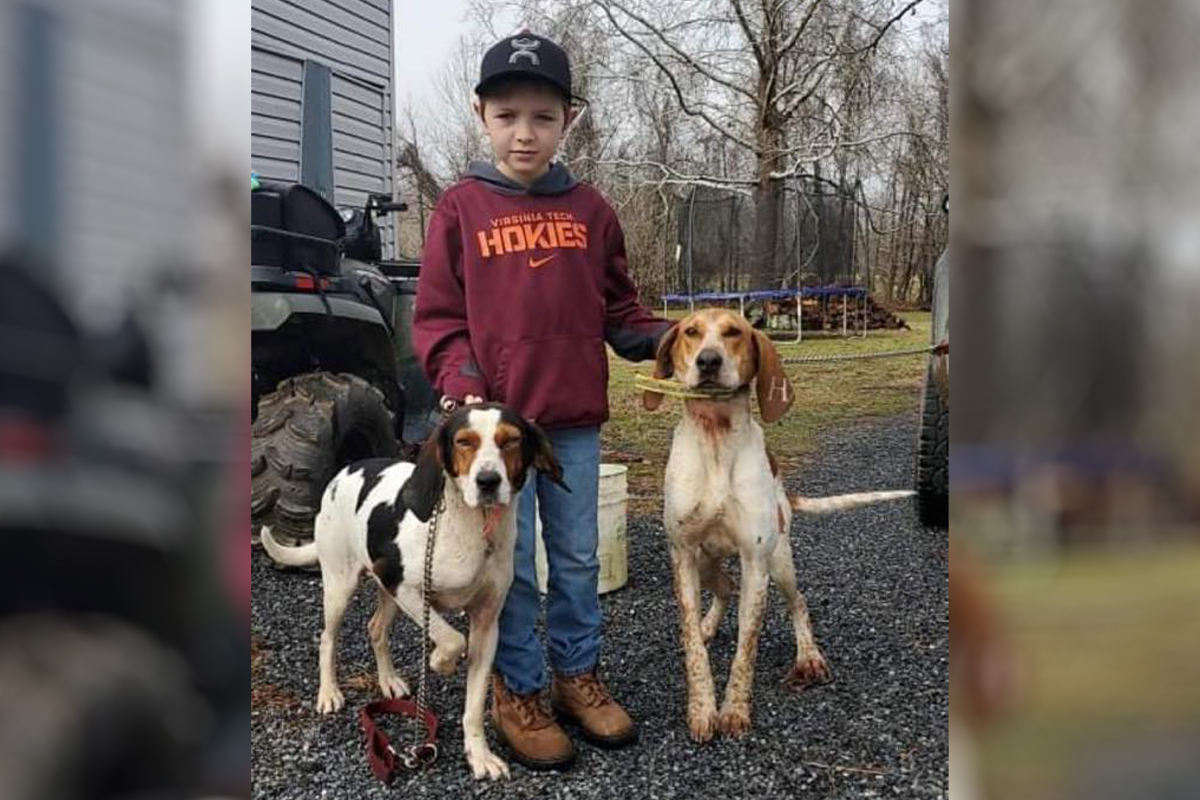 Jameson had descended about 70 feet when he spotted the bear the dogs had been pursuing sitting on a cave ledge 15 feet below him, with the dogs another 15 feet below the bear. After a few minutes of "WTF happens now?" the bear jumped off the ledge and escaped past the dogs down another shaft of the cave.
Once on the cave floor, the chief got to the dogs; they were both busted up but alive. The hounds were each placed in a harness and hoisted to the surface one at a time. To add a little extra tension to the situation, the bear returned to the cave room several times to check on the activity.
The whole rescue operation took about 45 minutes, and Connor was happy to have his dogs back in one piece. The 100-foot fall had banged up the area around Millie's eye and broke Wyatt's pelvis, but both hounds are expected to heal just fine.
Read Next – Underdogs: 4 Hunting Dogs That Beat Death and Got Back in the Field