It's a scourge on our wildlife, a menace to bear youth everywhere — the cubs call it by a lot of different names: the "Sticky Trippy," "Mad Honey," or simply, "Doing Pooh." But it's all the same drug menace plaguing our forests, and it must be eradicated! But seriously, did you know there's a kind of honey that can make people, and apparently bears, trip balls?
A young bear went full Winnie the Pooh on some of this magic substance and found out the hard way that rhododendron honey, also called mad honey or "deli bal" in Turkish, will get you too turnt if you're not careful — and then you get internet famous.
Footage of the bear's hallucinogenic day trip went viral over the weekend, showing the disoriented and plainly fucked up brown bear cub after he'd been rescued by rangers at a national park in Turkey. He's lolling around in the bed of the rangers' pickup, looking at shit that isn't there, and having a tough time coordinating his limbs. Of course, none of us have ever experienced something even remotely similar to this…
Ah hell, let's be honest; many can relate to this little dude's plight. He just needs someone to rub his back and talk him through it, man. Put on some chill tunes and some soft lights, don't talk about anything heavy, and he'll be falling into his chill zone in no time, enrapt in dreams of pulsating skunk cabbage and those dancing Grateful Dead bears.
In case you're curious or adventurous, this hallucinogenic honey contains something called a grayanotoxin, which is a group of compounds closely related to neurotoxins. They are produced by the rhododendron species and by other plants in the family Ericaceae.
If honey is made from the nectar of these plants, it contains the plants' pollen and, therefore, the grayanotoxins, which is the trippy stuff. Consuming the nectar, or mad honey made from it, can cause a poisonous reaction in people and animals that is sometimes called mad honey disease, honey intoxication, or rhododendron poisoning. Of course, poisoning is a relative term based on severity.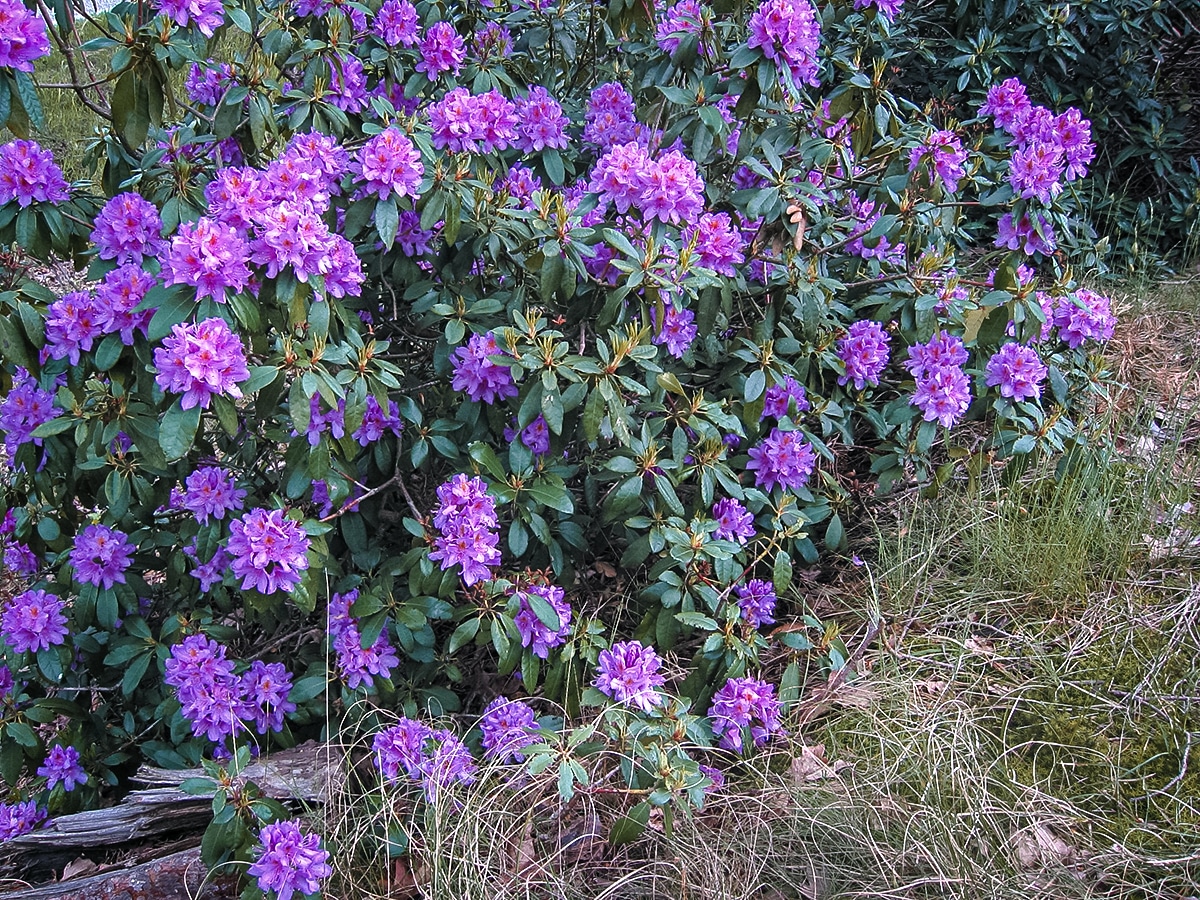 In regions of Nepal and Turkey, people consume mad honey as a recreational drug and as traditional medicine. Depending on the dose, the effects can last a few minutes or multiple hours — up to 24. That's a long, hard trip.
Negative symptoms include cardiovascular effects, nausea, and vomiting. Of course, that comes with a change in consciousness plus blurred vision, dizziness, some drooling, excess sweating, weakness in the extremities, loss of coordination, etc.  
If a person or animal eats too much, they get a drop in blood pressure and cardiac rhythm problems that can potentially be fatal, but that's rare in humans. It's a different story for animals, who can easily get a toxic dose. Grayanotoxin can even kill honeybees, though they often build up a resistance and make nectar from it — and that's how we get mad honey.
It looks like this poor stoned cub is going to be okay after his dalliance with the magic juice; the end of the video shows him being treated at a veterinary facility, but he's still out of it. Remember, little bear, if the doors of perception are cleansed, everything will appear as it is: infinite. And drink some orange juice.
---
READ NEXT – Bear Blood May Hold Key to Best Supplements for Muscle Growth — It's Science