The American buffalo — or yanasi in Cherokee, tatanka in Lakota, and scientifically Bison bison — has provided food for native North Americans for millennia, as well as served as the wildlife icon for the continent itself. In the not-so-distant past, humans used every portion of the big furry bovine. Skins to produce clothing and coverings for homes. Tendons for sewing and bowstrings. Bones for weapons, tools, and food. The organs and red meat to feed their people and their culture. 
The bison we purchase in stores today is always ranched, never wild, but the nutritional value of the meat is tremendous. Recently, after taking a bison off a friend's ranch in Utah, we made bison sliders on the grill with sweet potato fries. It was incredibly good, though the same recipe could easily be replicated with venison or beef.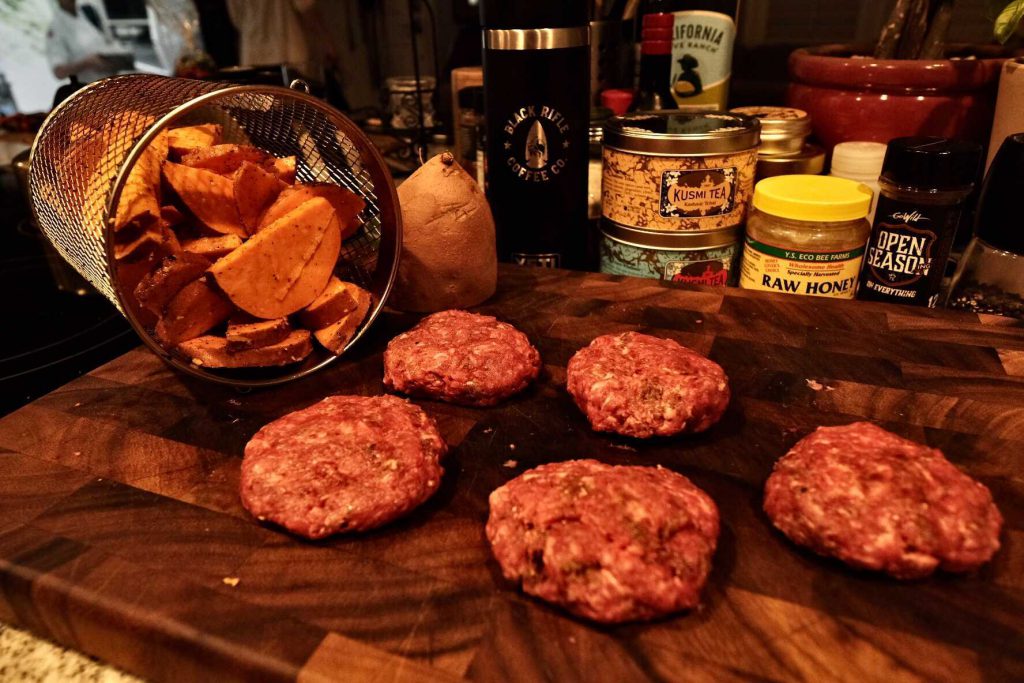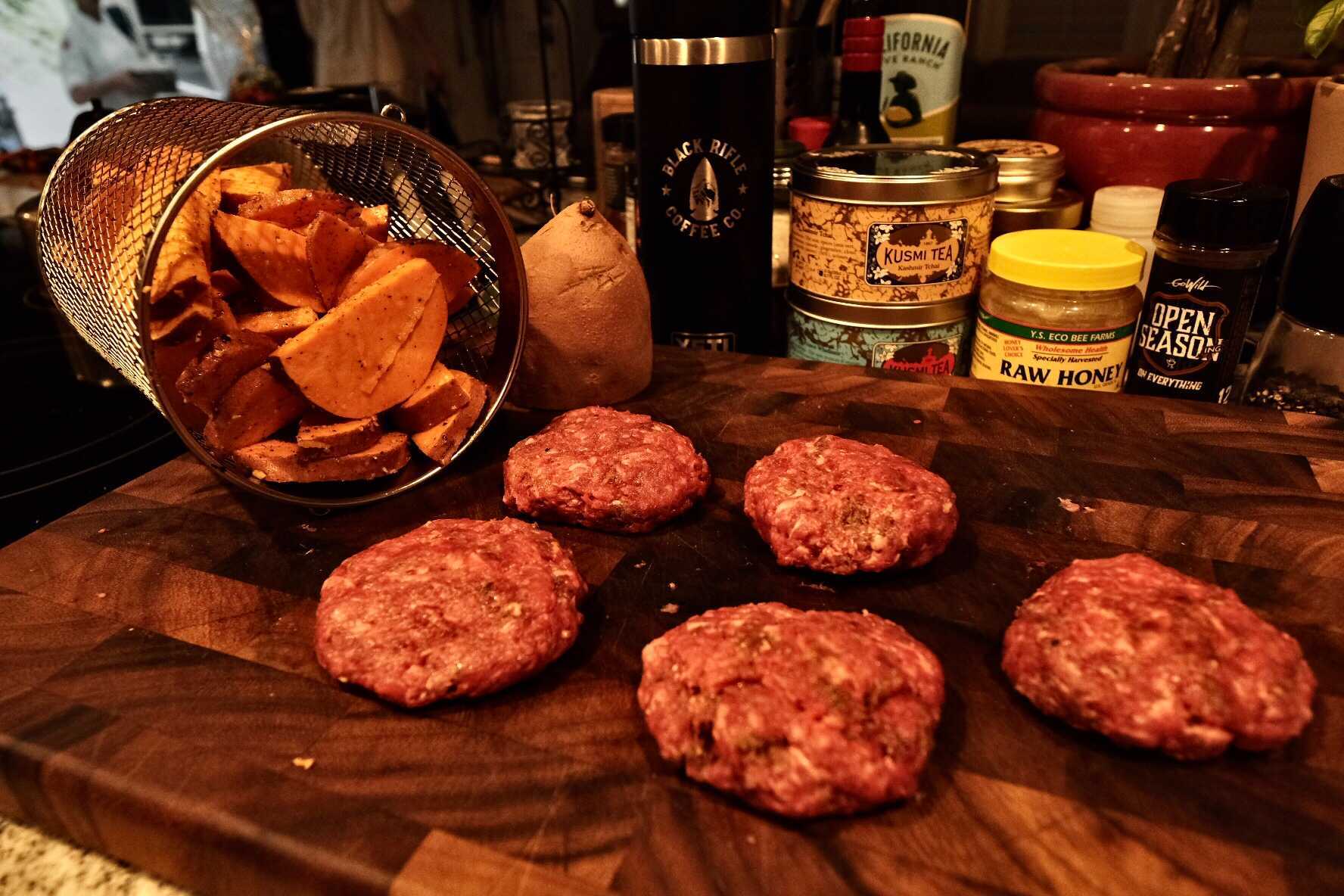 You will need:
2 sweet potatoes 

Olive oil

Salt and pepper

Balsamic glaze sauce, optional

Stone-ground mustard, optional

1 to 2 pounds of ground bison

Cacao seasoning or powder, or s

pices of your choosing

Butter lettuce for the wraps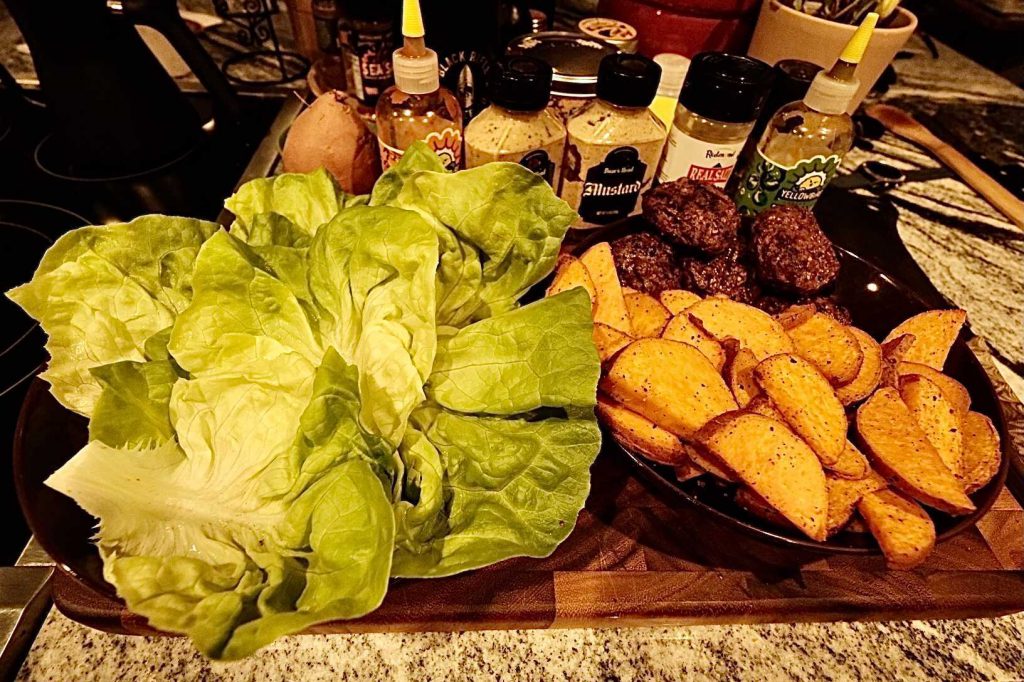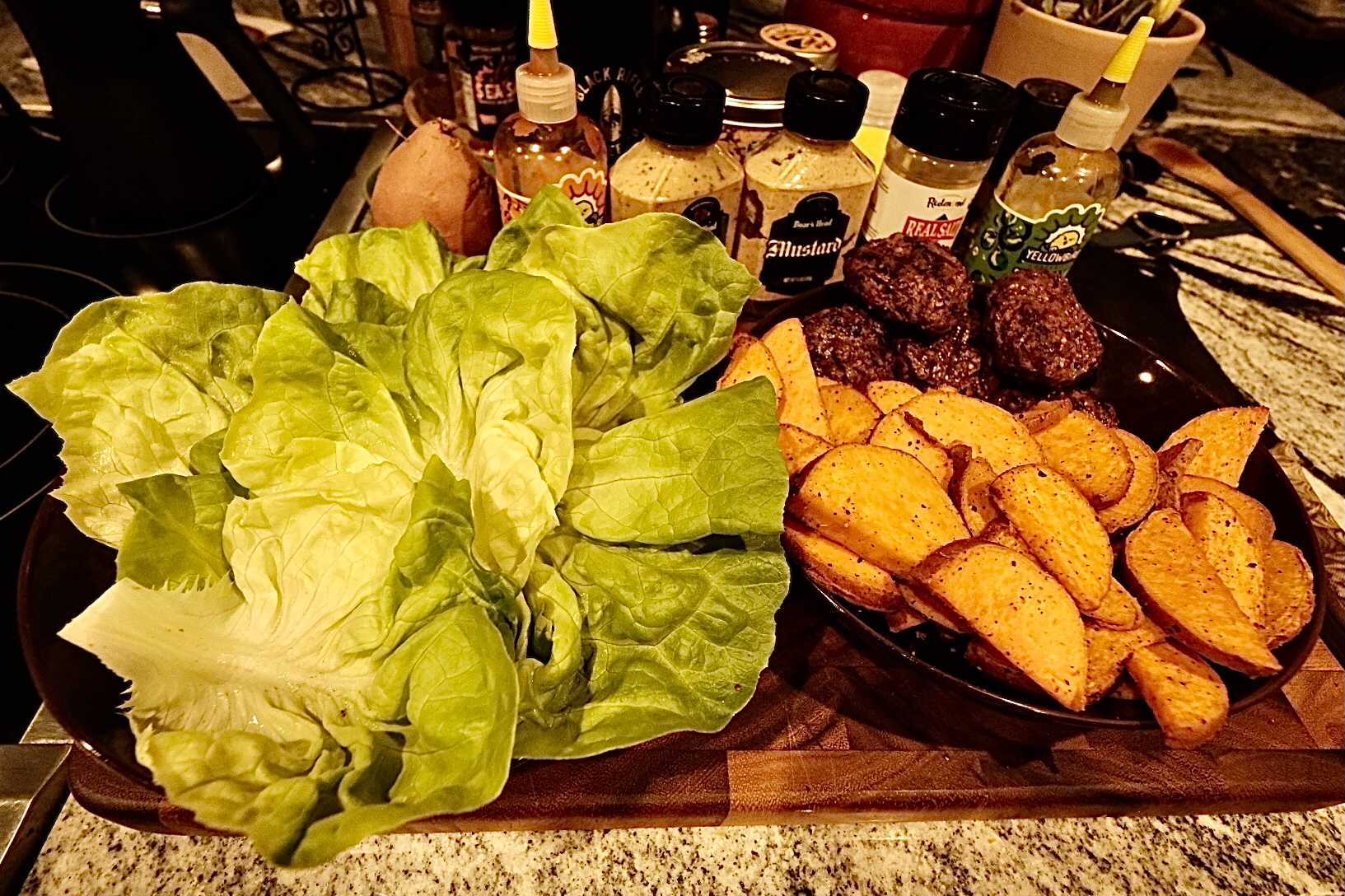 Slice the sweet potatoes into rounds or wedges, whichever you prefer. Place them in a large bowl and toss with olive oil, salt, and fresh-ground pepper. You can also glaze them with a mixture of mustard and balsamic sauce, or season with rosemary if you choose.
Get the grill hot — we used a Traeger set to 400 degrees. Pull out your bison meat and season with sea salt, ground pepper, and a little bit of cacao seasoning or powder. We used a seasoning concocted from Torie Borrelli's awesome book The Mexican Keto Cookbook. Round and slap the seasoned meat into 3- to 4-inch meat pancakes and set aside.
Put your sweet potatoes into an air fryer set to 395 degrees. If you don't have an air fryer, the oven can work. Set to 395 and cook until the potatoes are fork soft, which should take about 20 to 22 minutes. 
When you guess the sweet potatoes are halfway done, place the patties on the grill and cook for about 4 minutes on each side. When the internal temp hits 135 degrees, they're done. 
Let the meat rest for a couple of minutes as you pull apart the butter lettuce to wrap the sliders in these healthy "buns." With the glazed sweet potatoes and bison sliders, you'll have a well-rounded, healthy North American meal.
Read Next: