You may have never heard of boudin balls unless you've spent some time in the South. Boudin (sometimes spelled "boudain" and pronounced boo-dan) sausage is a beloved staple of Louisiana cooking. It is a cooked pork sausage traditionally made with rice, peppers, and seasoning stuffed into a hog casing. Pork or chicken liver is often added to the mix, and some boudin variations feature crawfish or other fillings instead of pork. Boudin can be enjoyed on its own but is often incorporated into other dishes.
Boudin was initially made out of necessity as a cheap way to use leftovers and prepare the larder for winter. Odd cuts of pork, including organ meats, were set aside during butchering for boudin, and rice was added to stretch the yield. It was often smoked to extend the shelf life before refrigeration's advent and widespread use. Over time, boudin has become a culinary figurehead of New Orleans and the state of Louisiana.
Eventually, intrepid cooks removed the boudin sausage from its casing, rolled it into balls, then breaded and deep-fried it. These boudin balls were a great way to use up leftovers and repurpose boudin into something completely different. Like Italian arancini, a fried risotto ball, boudin balls provide a lovely textural contrast between the crispy outside and the savory inside.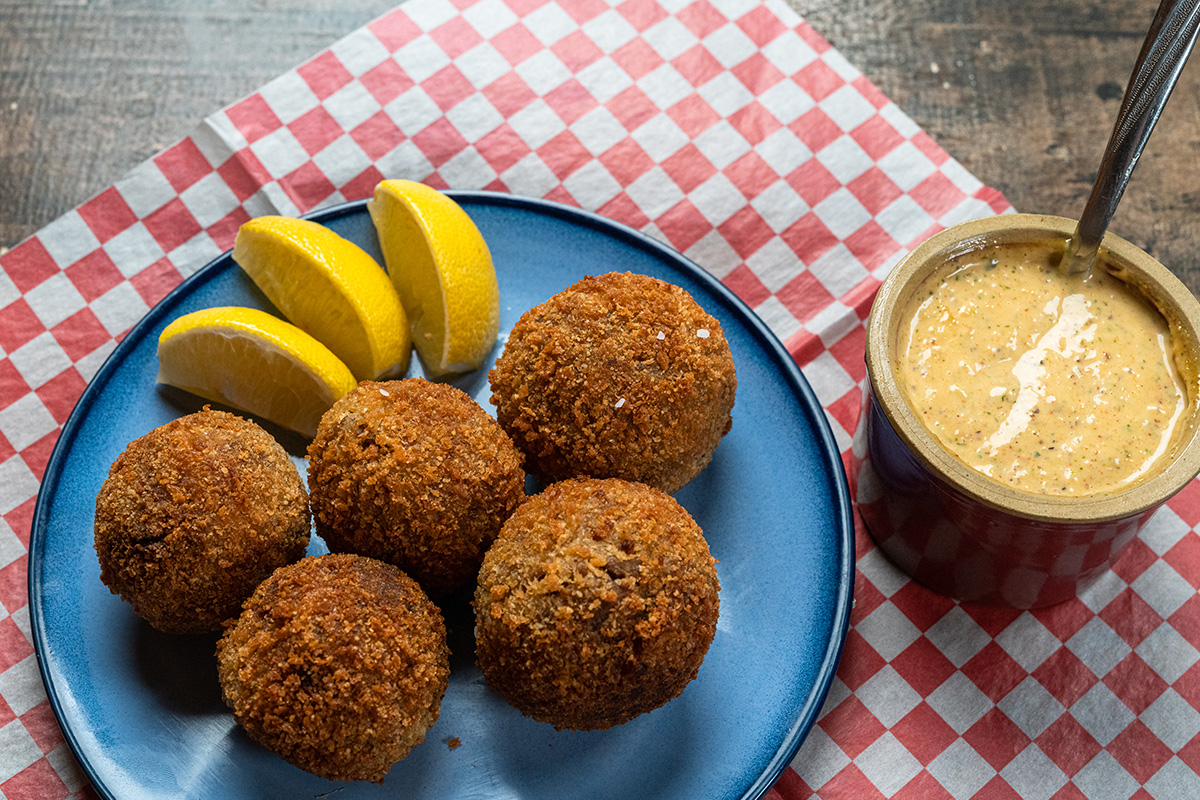 These fried boudin balls became a hit at jazz festivals and other social gatherings. It's the perfect appetizer to accompany a gumbo or jambalaya dinner, to serve on game day, or as a party snack. Boudin balls are often served with a dipping sauce, such as creole mustard, hot sauce, or cajun remoulade—a zesty mayonnaise-based sauce.
I'm a Yankee from Upstate New York, and I don't claim that my version of boudin or remoulade is traditional or to be an authority on Southern cooking. But when I returned from a hunting trip to Texas last winter with coolers full of feral-hog meat, boudin balls were one of the first dishes that came to mind. I like to make a version stuffed with cheese, and I use bread and butter pickles in my remoulade for a tangy sweetness.
Unapologetically, this is a killer recipe that all hunters should try. If you're a little bitch and can't handle the taste of liver, you can leave it out of the mix. However, the liver flavor is mild when combined with the other ingredients and adds an excellent savory quality. It's a great recipe to use for wild pork, but other game meat, such as elk or venison, will also work.
Here's a super simple recipe for fried boudin balls and cajun remoulade that yields enough for about a dozen boudin balls.
GOOD GEAR – Be Comfortable and Stylish With the BRCC Camo T-Shirt
---
Boudin Balls Ingredients
Boudin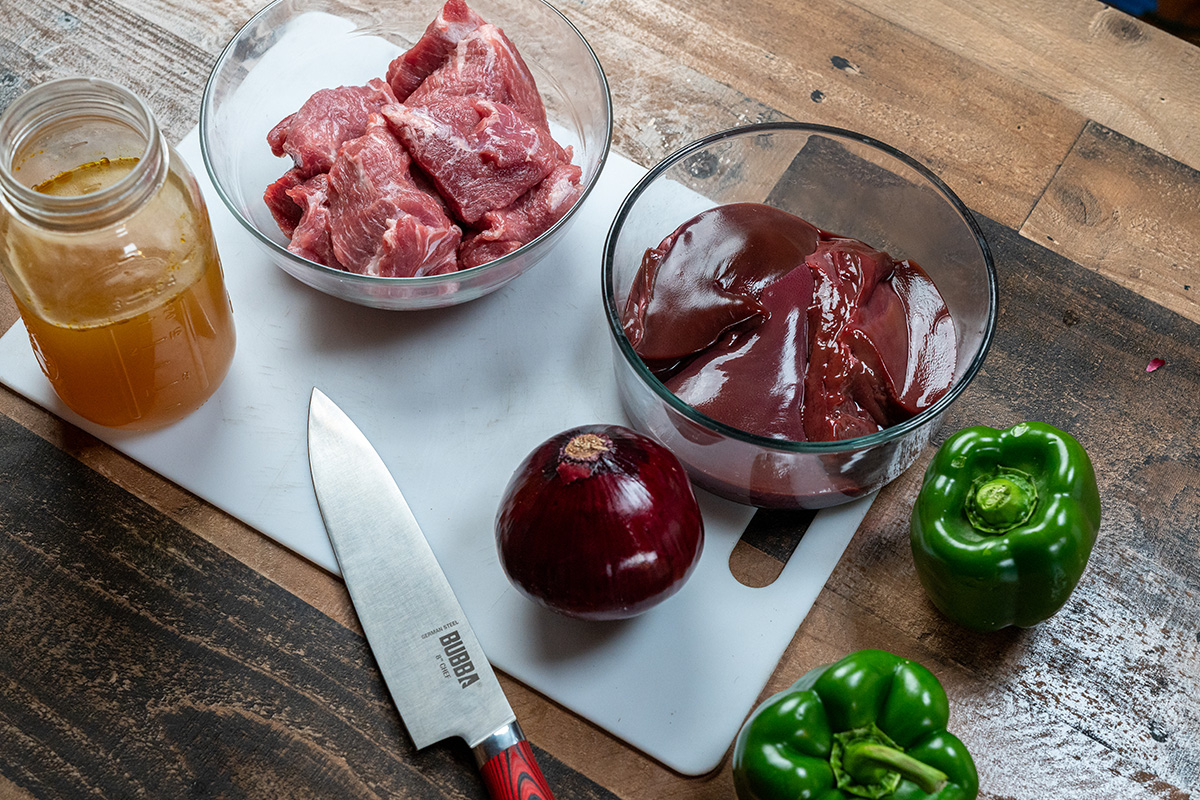 1 pound hog shoulder or similar cut
1/2 pound pork or chicken liver
1 green bell pepper
1 onion
2 cups chicken or game stock
1 cup long-grain white rice
1/2 teaspoon kosher salt
1/4 teaspoon ground black pepper
1/2 teaspoon garlic powder
1/2 teaspoon onion powder
2 teaspoons cajun seasoning
Olive oil
Breading
1 cup all-purpose flour
2 eggs
1 tablespoon milk
1 cup plain bread crumbs
1 cup panko bread crumbs
Remoulade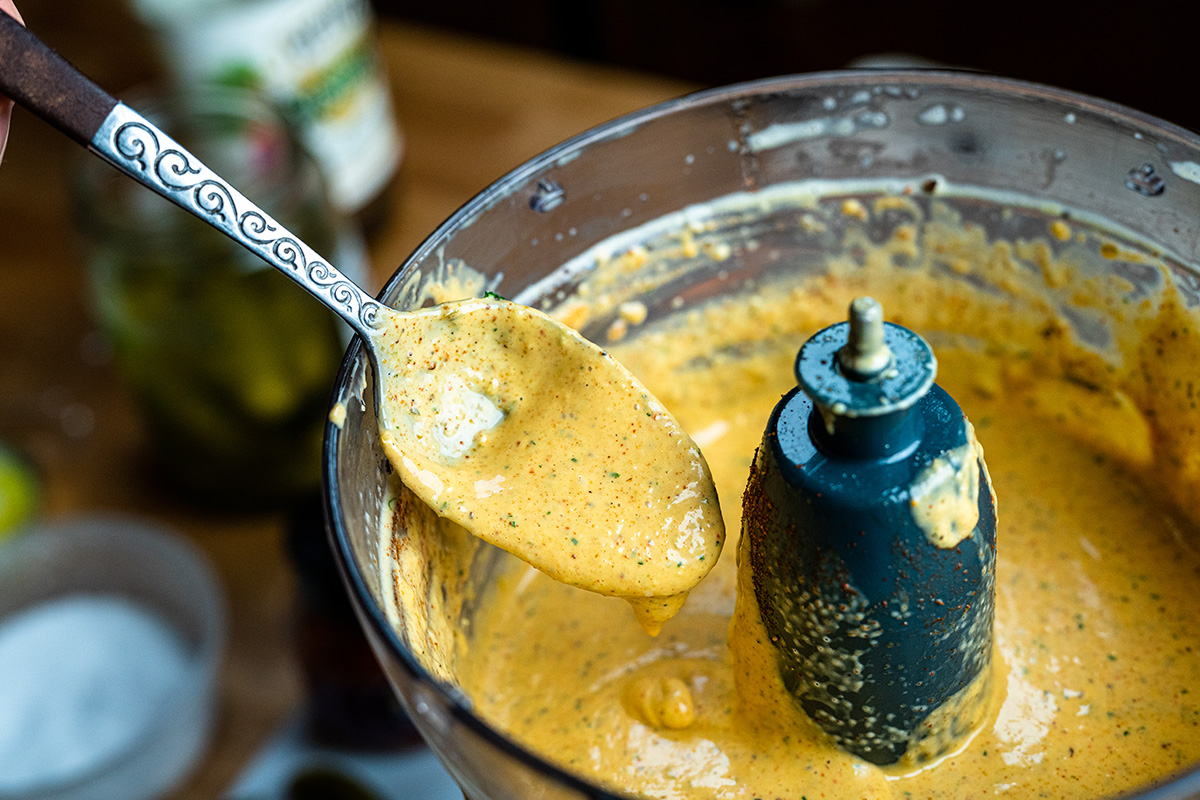 1 egg
1 teaspoon apple cider vinegar
1 tablespoon pickle juice
1/2 cup fresh dill
1 tablespoon dijon or creole mustard
1 1/2 tablespoons Cajun seasoning
2 cloves roasted garlic
1/2 teaspoon kosher salt
1/4 teaspoon ground black pepper
1/4 cup bread and butter pickles
2+ cups vegetable oil
RELATED – How To Make an Awesome Smoked Trout Dip
---
Boudin Balls Directions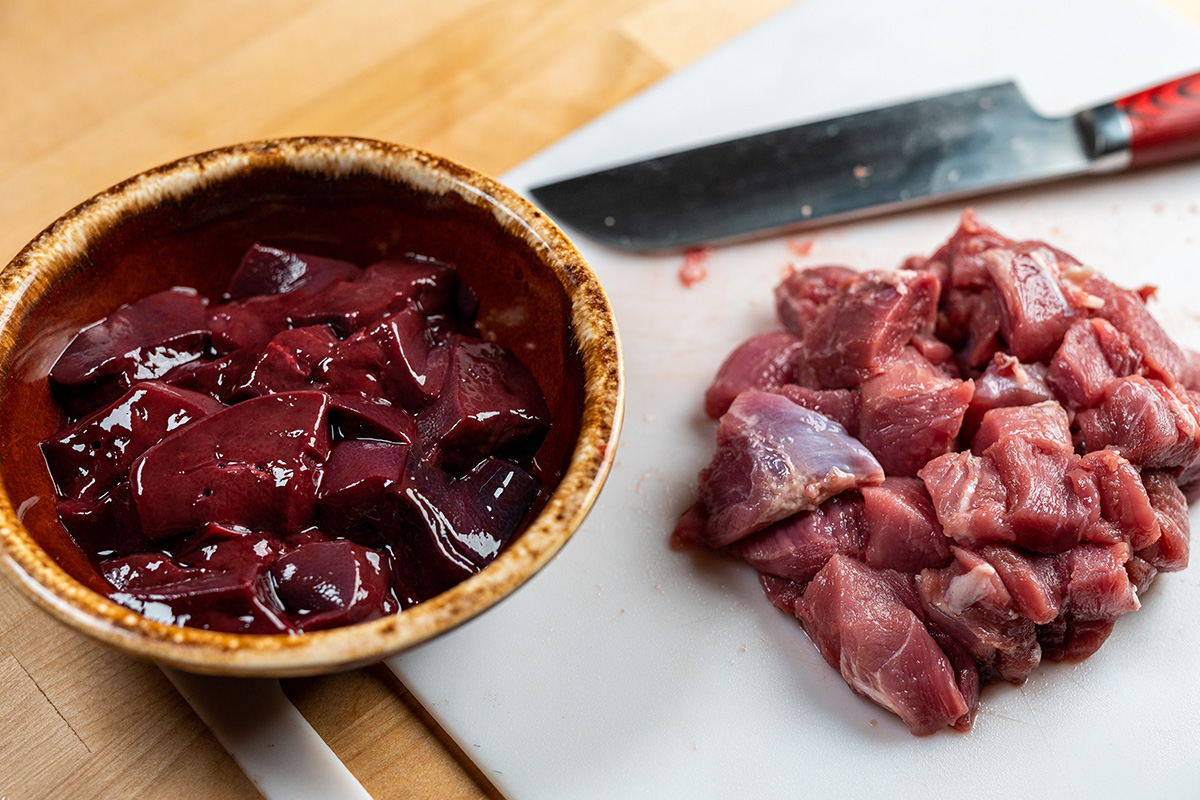 1. Cut the pork meat and liver into chunks, then clean and roughly cut the bell pepper and onion.

2. Heat a large pot on medium and add a dash of olive oil. Add the pork meat and liver and lightly brown. Add the onion and green pepper and sweat.

3. Add the stock, then cover and lower the heat and cook until the meat is tender and cooked through, roughly 30 minutes to an hour.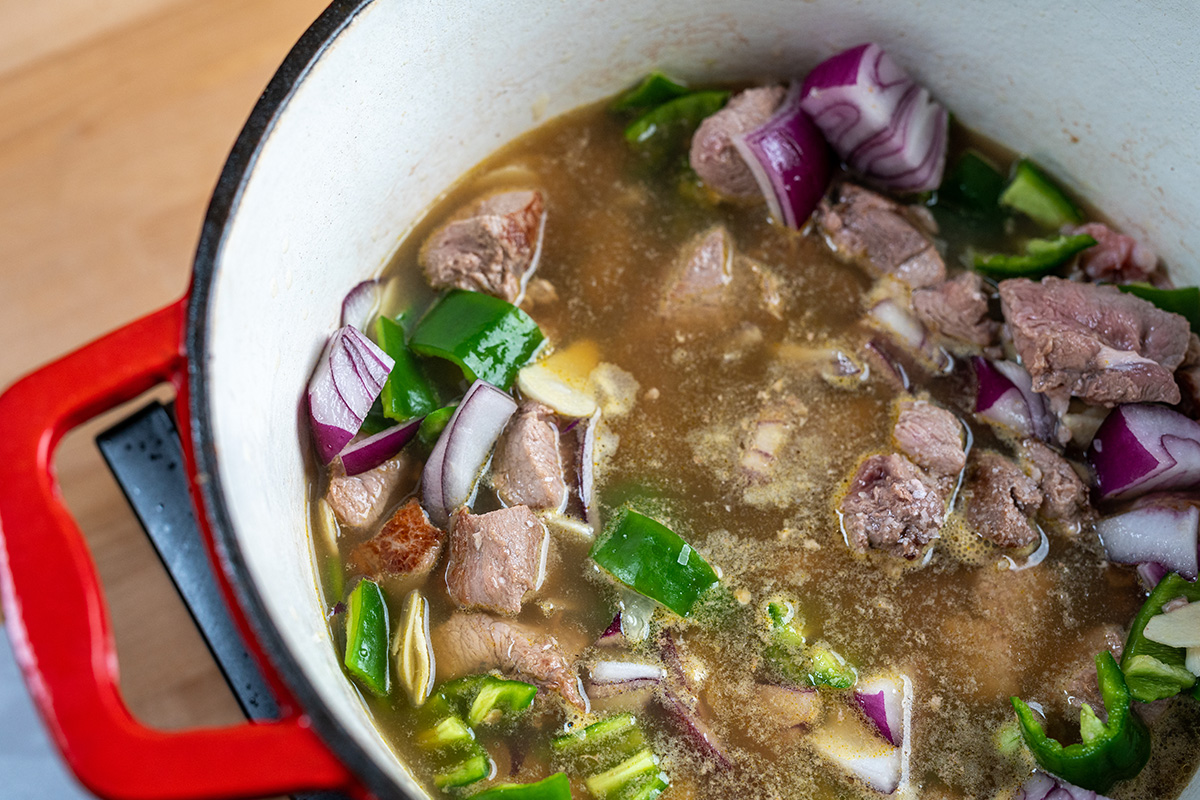 4. Meanwhile, cook the rice, then let the finished meat mix and the rice cool.

5. Make the remoulade: Add an egg, vinegar, pickle juice, dill, mustard, cajun seasoning, roast garlic, and salt and pepper to a food processor and blend on high. After about 30 seconds, slowly add oil through the feeder tube of the processor while it's still running.

Periodically stop the food processor and use a rubber spatula to scrape the sides. Keep adding oil until an emulsion forms and the remoulade has thickened. Add the bread and butter pickles last and pulse a few times until they are in very small pieces. Transfer to a serving bowl and refrigerate when done.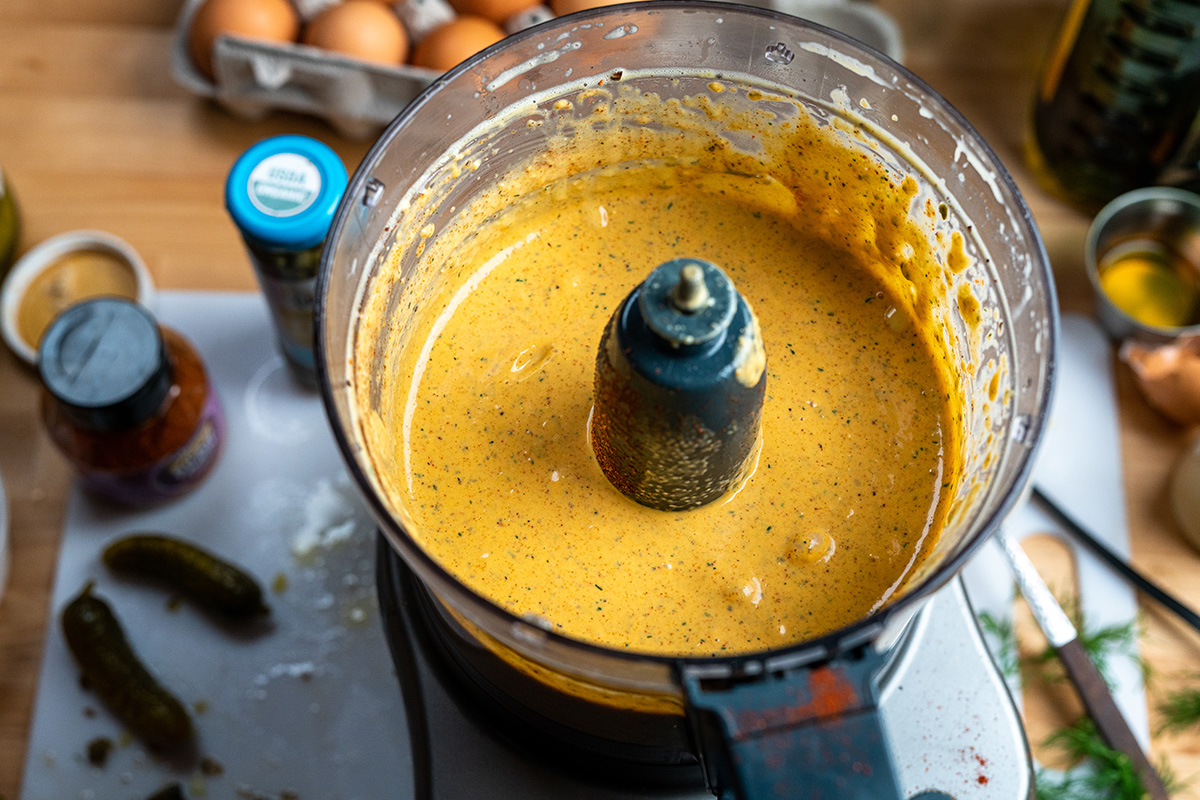 6. Make a three-stage breading station: In a small bowl, sprinkle a pinch of salt into a cup of all-purpose flour. In a separate bowl, combine the two eggs and a tablespoon of milk and whip them together. In another bowl, mix the regular and panko bread crumbs together.
7. Transfer the cooled, cooked meat to a cutting board and chop it roughly with a knife. Use your hands to further shred the meat, and add in the cooked rice. Fold the mix together and make sure it will form a ball without falling apart. If it crumbles, add a little water or stock until it holds together.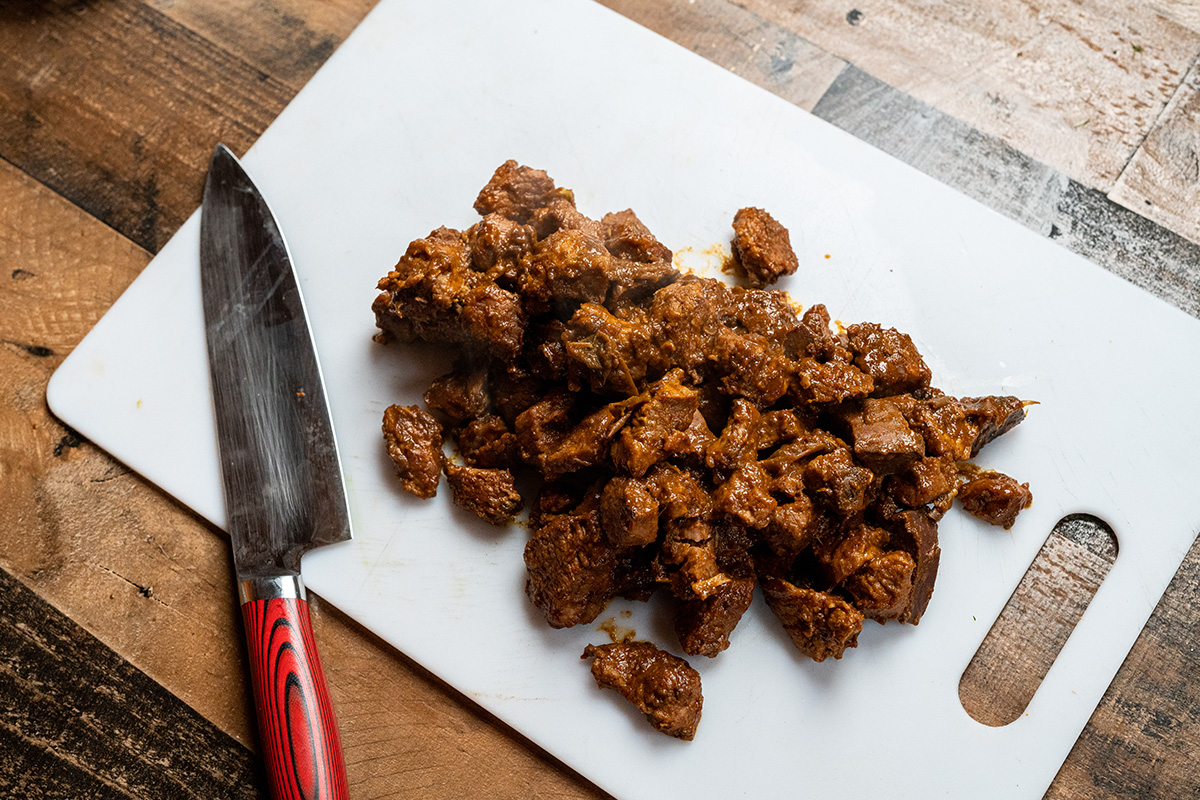 8. Add vegetable oil to a pot or pan and heat it on low to medium until the oil is roughly 350 degrees Fahrenheit, or test it with a small piece of the boudin mix. You are looking for a gentle sizzle.

9. Take a scoop of the boudin mix and form it into a tight, roughly egg-sized ball with your hands. Place a small cube of cheese in the center, if desired.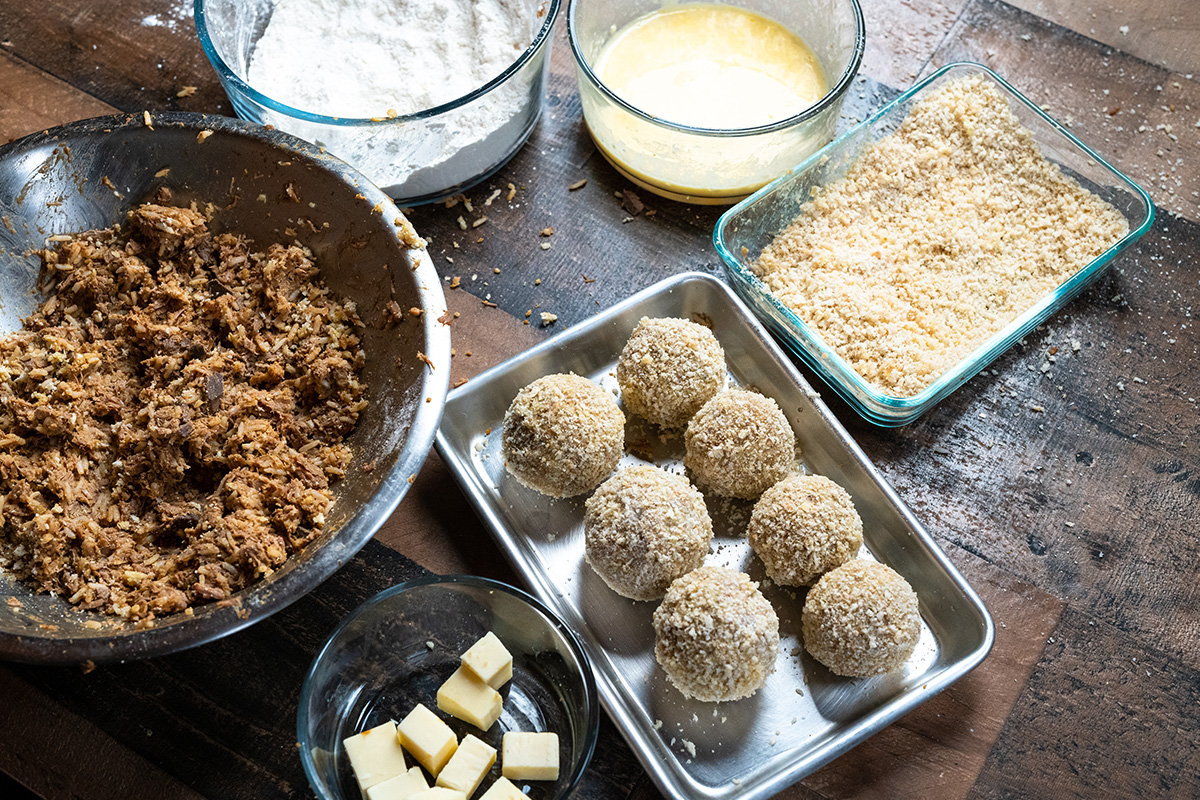 10. Roll the boudin ball in the seasoned flour dredge, then transfer it to the egg wash, and finally cover it fully in the bread crumbs. It's crucial to fully cover the balls in each step.

11. Fry the boudin balls in small batches. Lightly brown, then turn the balls until the exterior is cooked evenly. Once fully cooked, transfer the boudin balls to a paper towel and lightly sprinkle them with kosher salt.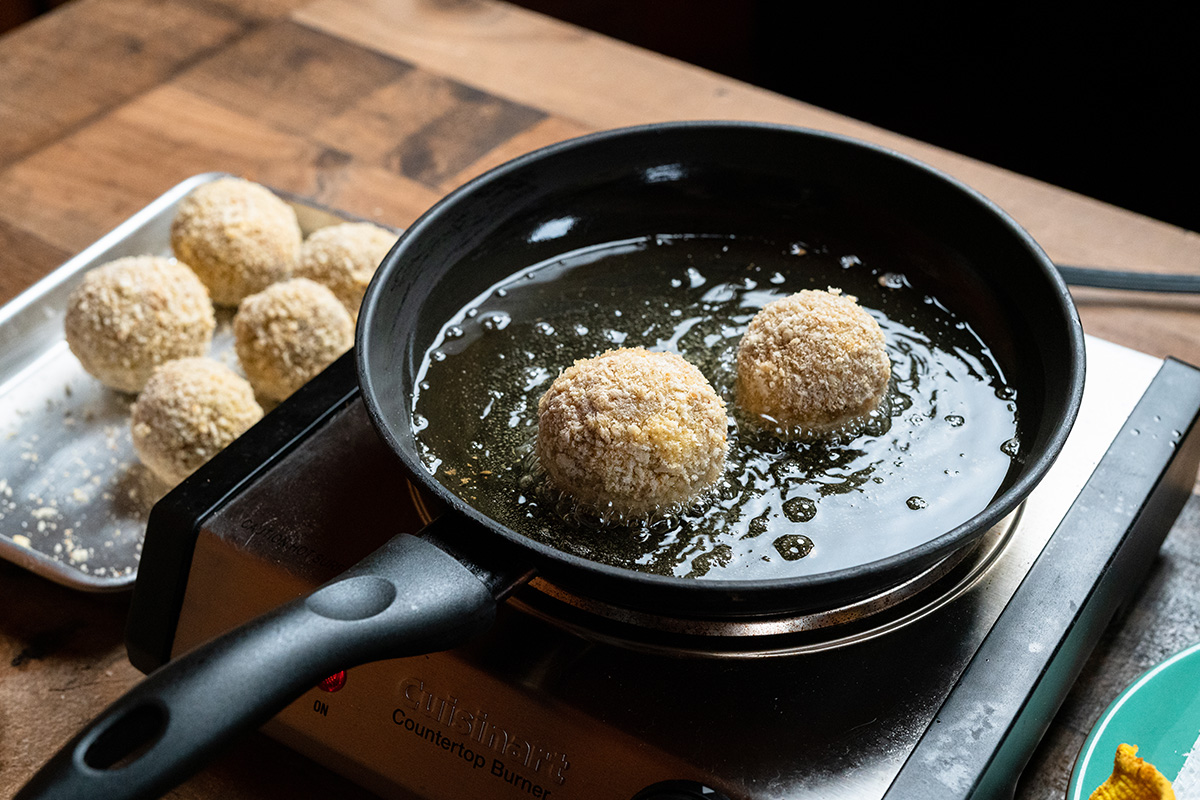 12. Serve the fried boudin balls with the cajun remoulade or your favorite dipping sauce.
GOOD GEAR – Enjoy a Serious Caffeine Punch With the BRCC Ready To Drink 300
---
Great for Feral Hog Meat and Odd Cuts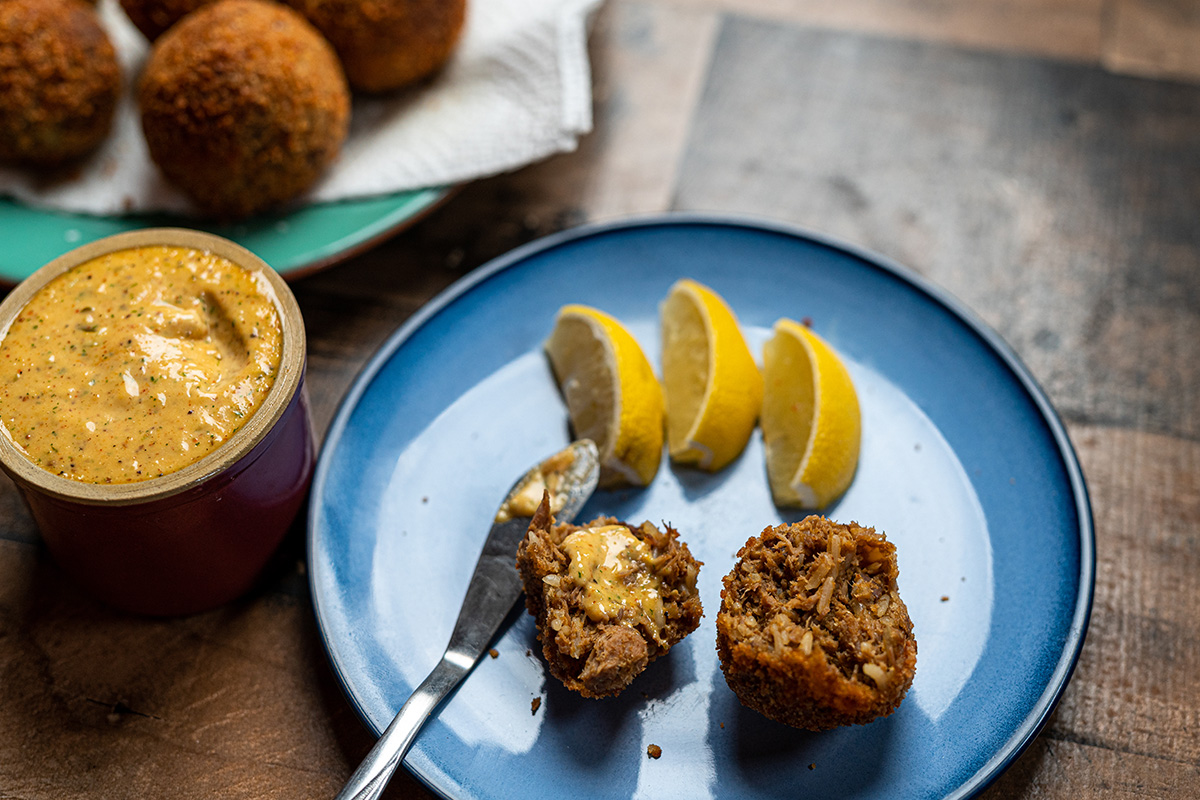 Boudin balls are a great way to use feral-hog meat or other odd game cuts. While there is a traditional way to make boudin, don't be afraid to mix it up and experiment with different spices and flavors. If you're not a fan of or don't have the ingredients for a cajun remoulade, feel free to enjoy the boudin balls with creole mustard, hot sauce, or other zesty sauces.
If fried food isn't your thing, or you don't feel like dealing with an oily mess, you can bake the boudin balls instead of frying them.
The next time you host a gathering, put out a platter of these delicious boudin balls and enjoy.
---
READ NEXT – How To Make the Perfect Salmon Burger