New Englanders love their dogs and aren't afraid to duke it out John Wick–style with deadly predators to protect their pets. Although black bear attacks on humans are relatively rare, they do happen, and when humans step between a bear and their beloved pooches, somebody's bound to get hurt, as we can see from two recent incidents.
On Friday, June 29, 64-year-old Lynn Kelly of Porter, Maine, tried to deck a black bear that was chasing her dog. Initially, Kelly attempted to make herself appear large and frighten the pursuing bear by yelling at it. When the animal continued to approach her, she punched it square in the nose.
The bear fought back, biting Kelly's hand and wrist before running back into the woods. She was later treated for four puncture wounds at a nearby hospital.
The following day, 65-year-old Dave Monscheen of Litchfield, Connecticut, tried to save his dog Cooper from a black bear when the bear turned on him instead.
Paul Copleman, a spokesperson for the Connecticut Department of Energy and Environmental Protection, claimed the bear was snooping around a bird feeder looking for an easy snack when the dog tried to chase him off, which prompted the animal to put the smackdown on the dog.
"I just ran toward them, yelling and screaming. I tried to get the bear's attention, Cooper was just crying and howling," Monscheen said in a news report.
Following the attack, the bear fled into the woods; Cooper and his owner were treated for minor injuries.
Stories like these make it difficult to tell whether New Englanders or the bears are more salty. The judge is still out on the topic of Yanks, but black bear attacks seem to be cropping up across the country.
We are smack dab in the middle of prime bear attack season. Statistically, the deadliest months for bear attacks are July through October, with a slight peak in August.
And while mama bears have a reputation for being … well, mama bears … 92% of bear-on-human violence is caused by boars, not sows protecting cubs.
"Mother bears, whenever they feel threatened, or a person is too close, they act very aggressively," said Stephen Herrero, a professor emeritus at the University of Calgary and author of Bear Attacks: Their Causes and Avoidance. "They make noise, they swat the ground with their paws, and they run at people. They want to make you think that they'll eat you alive, but they almost always stop.
"The kind of bear you need to be afraid of is not feeling threatened by you — it's testing you out as a possible prey item," Herrero said. "It's quiet. It stalks you just like a lion might stalk you."
While grizzlies may be more frightening and have killed about twice as many people as black bears, Ursus Americanus can still fuck you up.
Here are a few examples of black bears squaring up with humans in recent weeks.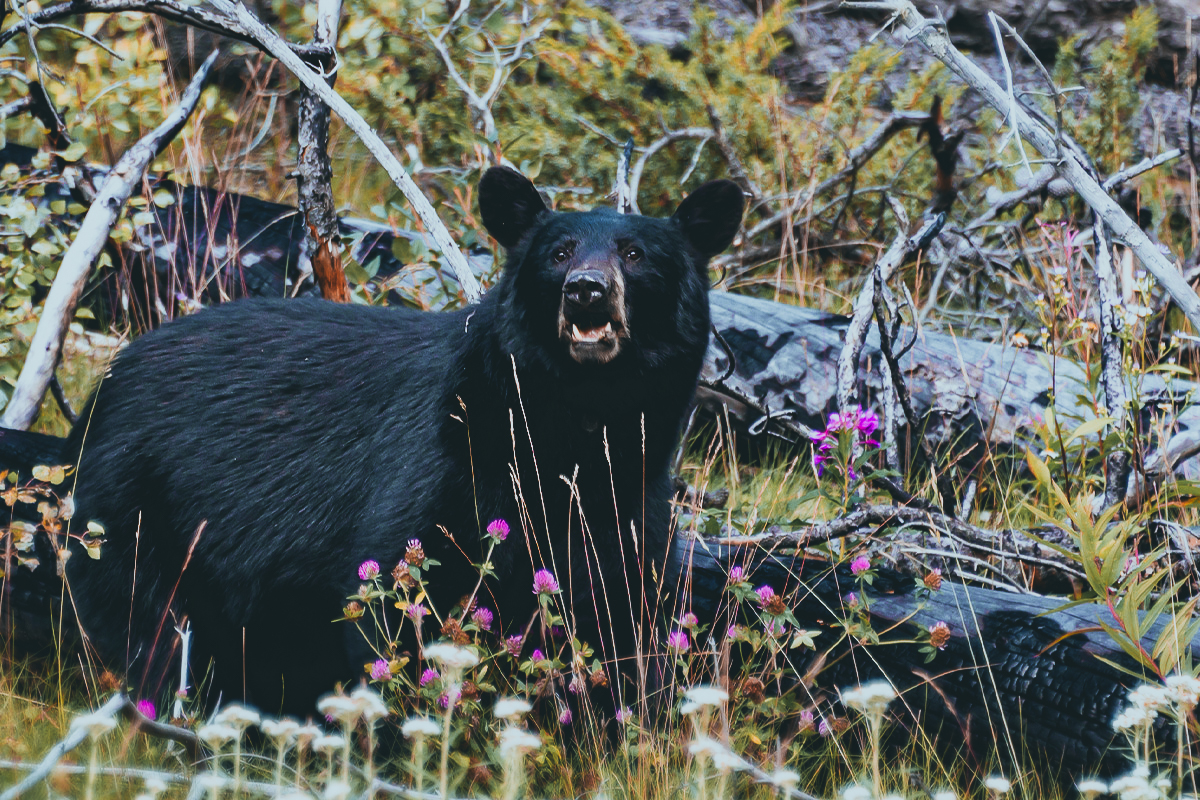 RELATED — Polar Bear Attacks Remote Alaskan Village — Kills Woman, Toddler
---
Black Bear Carries Off Hiker's Dog After Shrugging Off Bear Spray
April 22 – Alberta, Canada
In April, two hikers and their dogs visiting Jasper National Park in Alberta had an intense encounter with a black bear. They were taking a short 4.8-mile hike along the park's Wabasso Lake Trail when a black bear approached them. One of the dogs chased the bear a short way off the trail before the bear turned the tables and began chasing the canine. The bear snatched the second dog after coming within a couple of feet of the hikers.
One of the hikers emptied a can of bear spray directly into the bear's face. When the bear failed to release the dog, the hiker repeatedly pummeled the bear in the head with the spray can. Despite their efforts to save the dog, the bear carried it off into the woods.
Wildlife agents tracked down and killed the bear the following day and discovered that the bear had stashed the dog's body near the attack site.
"This close and aggressive approach by a large black bear is very concerning behavior. The attack on the dog and subsequent caching of the carcass indicates predatory behavior," park officials said in a statement.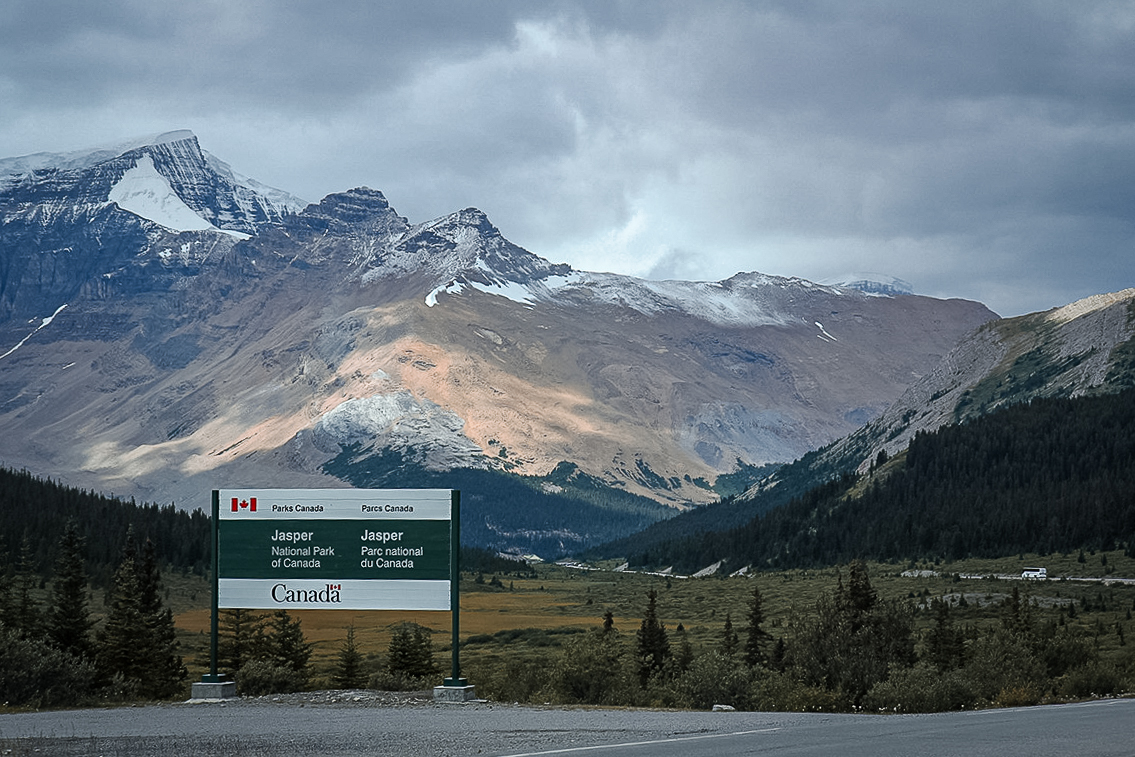 GOOD GEAR – Embody the Ethos of the Quiet Professional With the BRCC Silencer Smooth Roast
---
Black Bear Attacks 2 Kids Playing in Driveway
May 22 – Pennsylvania
In May, a female black bear attacked two small children, ages 5 and 14 months, while they were playing in the driveway of their Luzerne County home. Both children were treated for bites and scratches at Wilkes-Barre General Hospital.
The Pennsylvania Game Commission later trapped a female bear in the area. DNA samples from the children's clothing indicated the captured bear was responsible for the attack. The bear was euthanized as a precaution against further attacks.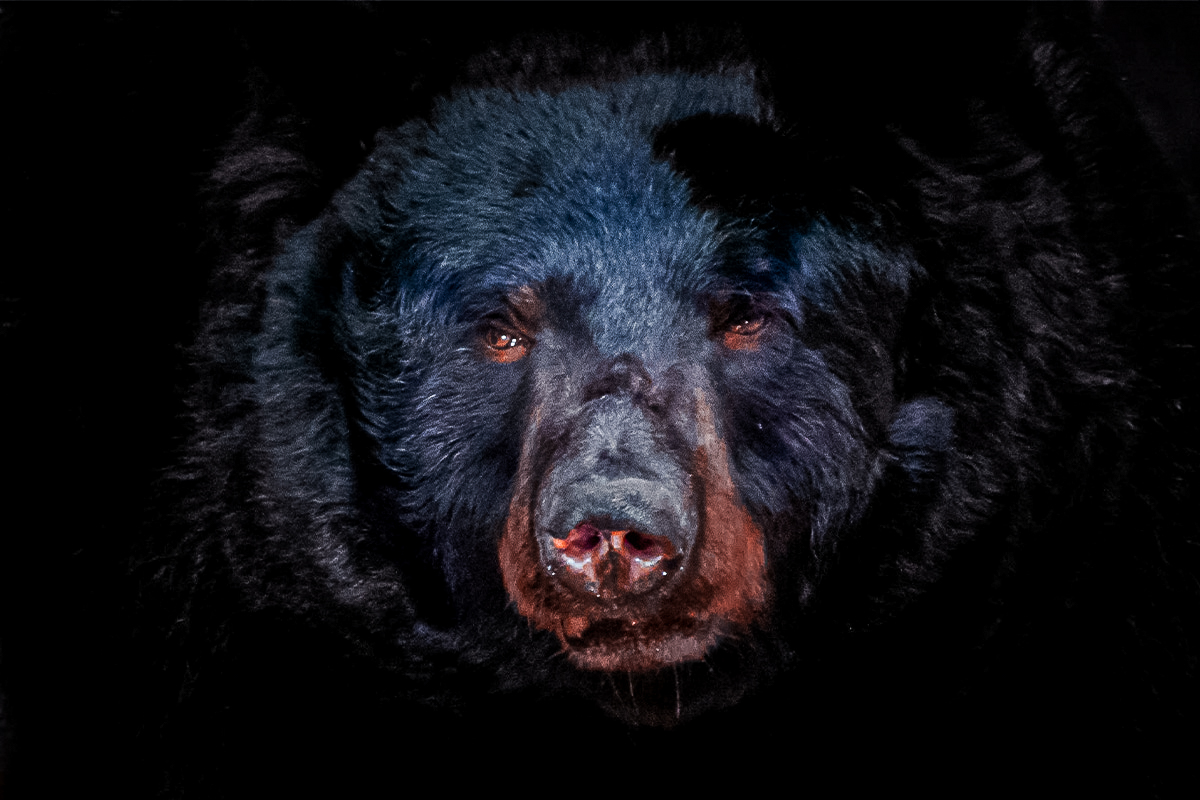 RELATED — How To Stay Safe in Bear Country
---
Bear Slashes Minnesota Grandma
May 26 – Minnesota
Just after midnight on May 26, a Minnesota grandmother got up to let her puppy, Zeus, outside at the family's cabin in rural Nisswa. When she went out to check on the pooch, she came face to face with a black bear. The bear swiped at her, striking her in several places and shredding the zip-up hoodie she wore.
"I shocked him. We were both scared," the grandmother told Fox 9. "I didn't think I was going to die. I thought, 'Oh, shit! I interrupted a bear.'"
Fortunately, the bear didn't bite her in the skirmish and only swatted her in what it probably believed was self-defense.
Her family rushed her to a nearby emergency room, where the grandmother was treated for serious but nonlife-threatening injuries. She also received antibiotics to prevent infection.
No injuries to the dog were reported.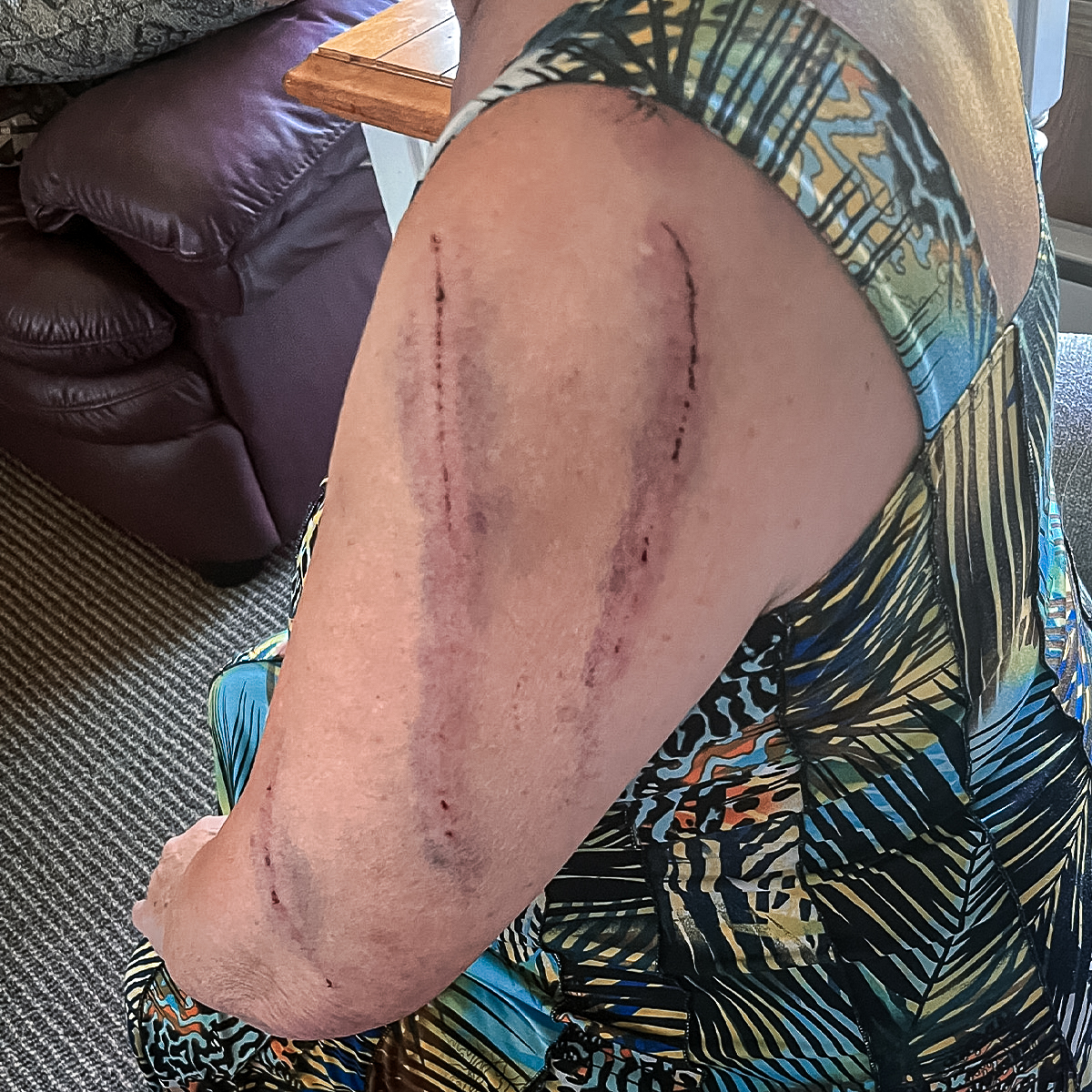 GOOD GEAR – Keep Your Coffee Hot or Cold With the BRCC YETI Reticle Rambler Mug
---
Black Bear Attacks Sleeping Camper
June 7 – Montana
In the wee hours of June 7, a black bear entered a camp beside the Middle Fork Flathead River in Montana's Glacier National Park, where three clients and two rafting guides with a commercial raft company had slept on an overnight trip.
The bear attacked one of the guides sleeping outside on the ground and attempted to roll her around like a burrito.
"Bear spray was deployed, but the bear returned multiple times to the camp," according to the Montana agency.
The woman was treated for non-life-threatening injuries.
Montana Fish, Wildlife, and Parks specialists are still searching for the offending bear.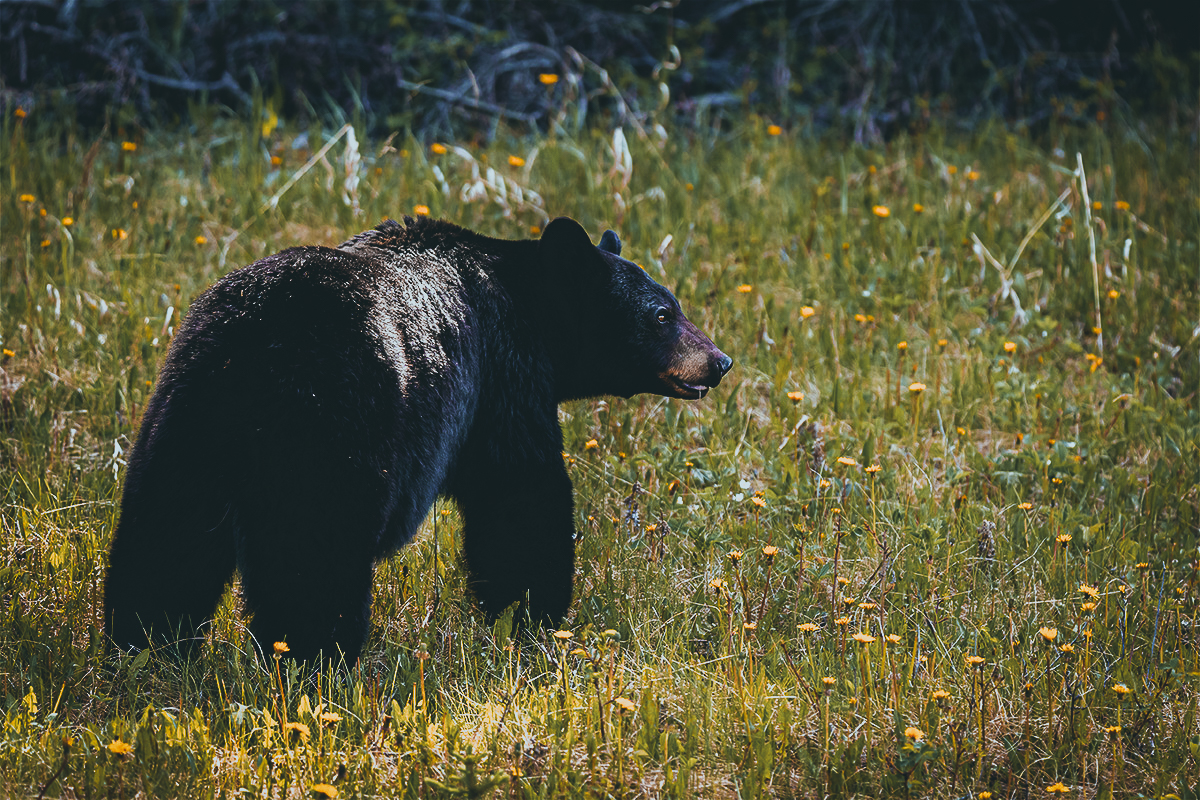 RELATED — American Bear Foundation: Heroes for Bears
---
Man Hunted, Killed, and Eaten While Drinking Morning Coffee
June 16 – Arizona
A tragic, fatal bear attack near Prescott National Forest in Yavapai County, Arizona, occurred on the morning of June 16. Steven Jackson, 66, was enjoying coffee on his property when a mature male black bear attacked him unexpectedly.
Neighbors responded to Jackson's screams and attempted to scare off the bear by shouting and honking car horns without success. One neighbor pulled off two shots at the bear as it continued to maul Jackson's dead body.
A necropsy concluded that the bear was healthy and showed no signs of disease or poor nutrition.
"The area was forested and still rather wild, so the bear probably had every reason to believe it was wild and acting as a wild animal in a wild place," Arizona Game and Fish biologist Larisa Harding commented on the chilling predatory nature of the unprovoked attack.
---
READ NEXT — The Boss Bear: Meet the Most Badass Bear in Banff