Animal freeloaders aren't uncommon. Suburban homeowners regularly discover squirrels, bats, and even the occasional opossum enjoying a freeloader's life between the boxes of Christmas ornaments and outgrown baby clothes in the attic or crawl space.
But Arizona, with its scorching heat and a bevy of dangerous critters, isn't like most other states. Residents share territory with scorpions, rattlesnakes, and even freakin' creepy 8-inch-long venomous centipedes. So it really shouldn't surprise anyone that, last month, homeowners in Scottsdale found a bobcat kitten vibing among the cobwebs in their roof space.
According to the Arizona Game and Fish Department, on June 8, residents heard a ruckus in their attic. When they went to investigate, they discovered the baby bobcat, but the mother was nowhere to be found. Recent damage to the home's roof had created some convenient attic access.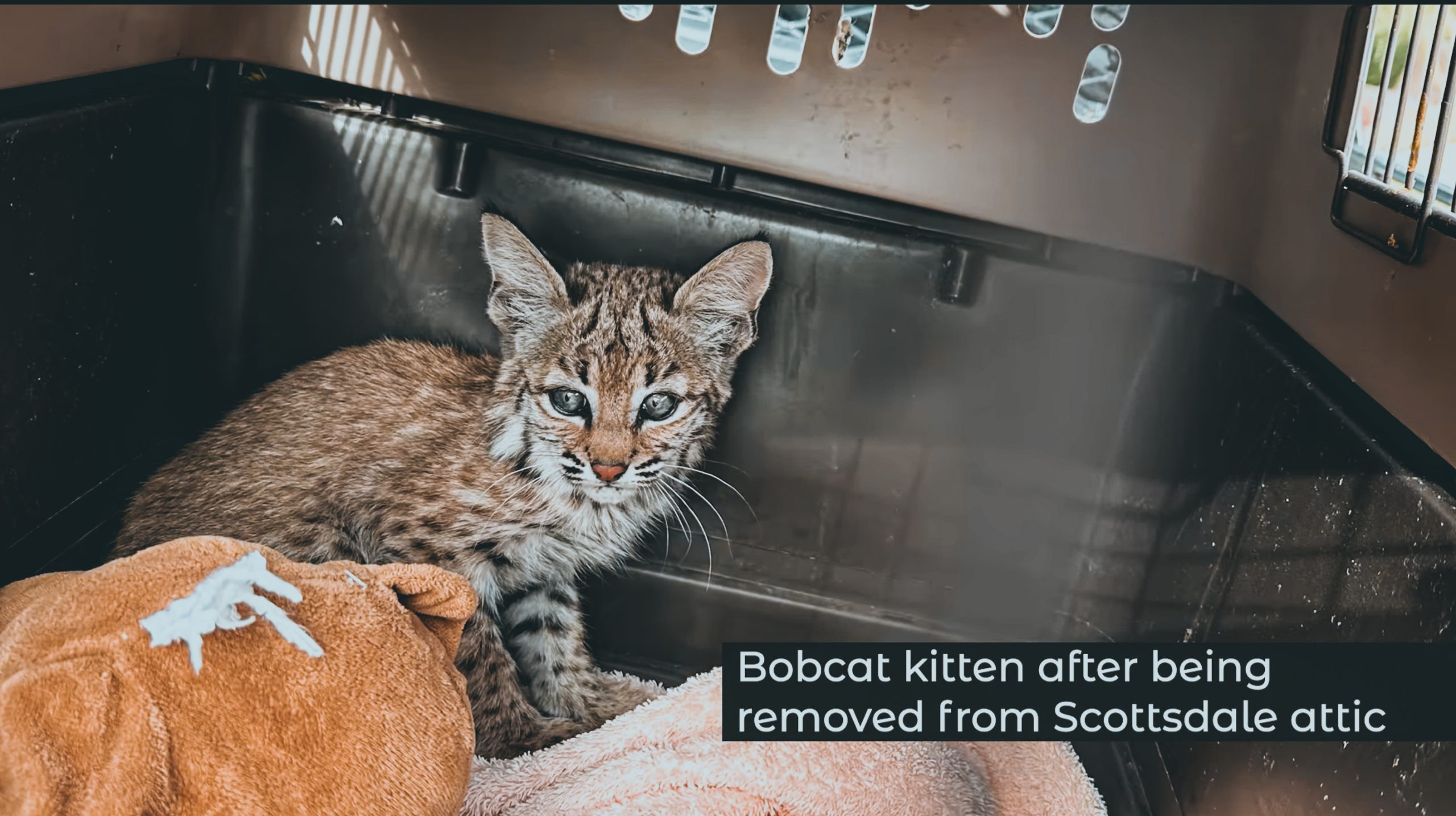 The homeowners managed to wrangle the bobcat kitten, and since he was too young to survive on his own, he then went to the Southwest Wildlife Conservation Center to hang out for what appeared to be an extended stay.
In the wild, bobcat kittens are entirely dependent on their mother for the first eight months of their lives.
Later that day, nature called, and one of the homeowners headed for the crapper but instead made another unsettling discovery — the mama cat watching him intently on the can from the shower.
We're guessing the dude dropped more than a few potty words at that moment.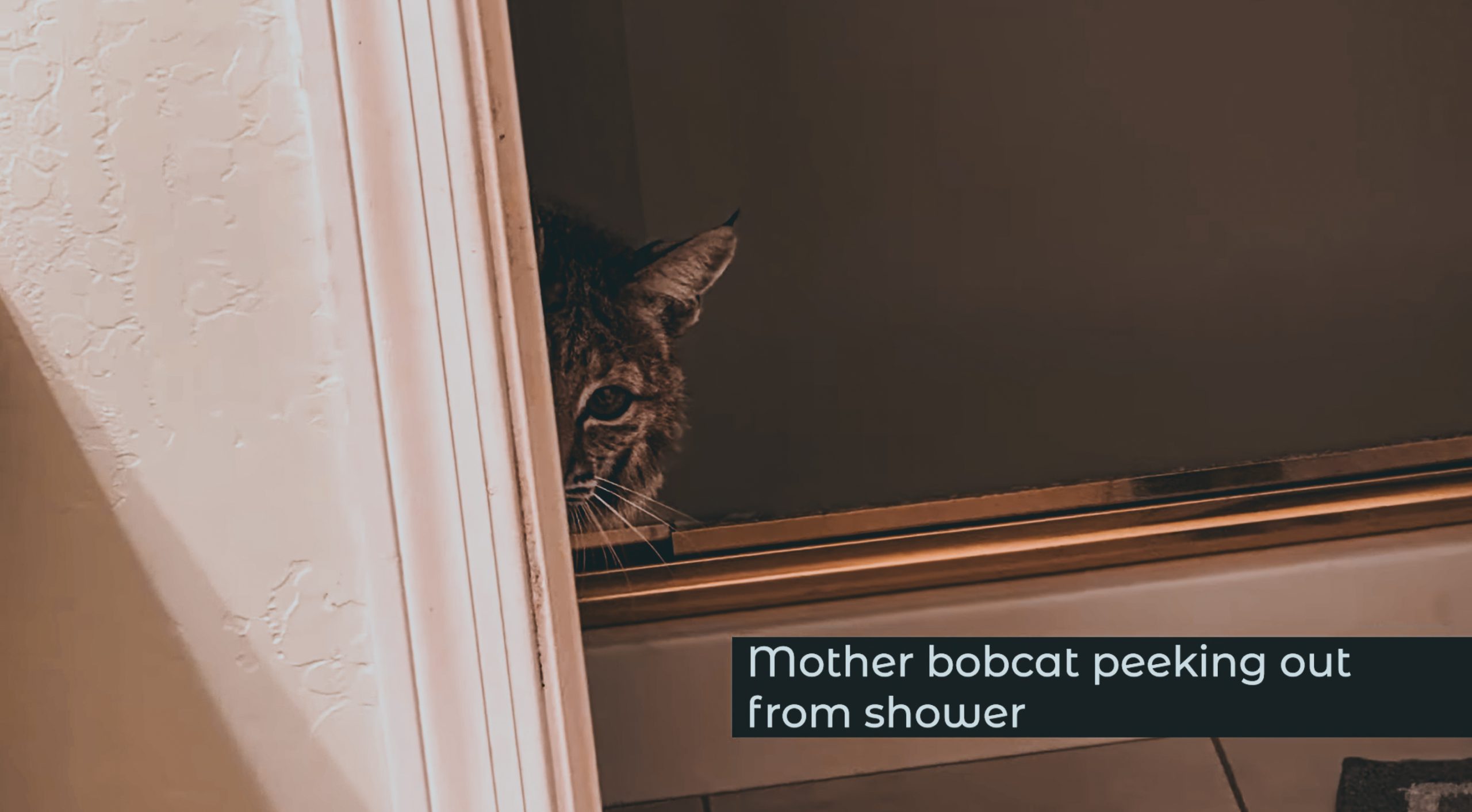 While bobkittens may look like floofy bundles of cuddles, their mothers are apex predators, and one in search of stolen offspring is basically an angry ball of razors — albeit one wrapped in a soft fur coat.
Bobcats are typically shy and have an innate fear of humans, so there are virtually no recorded attacks on people. However, they will attack if cornered (like in a bathroom shower). They are also highly protective of their young.
Realizing that tackling a pissed-off danger cat trapped in their throne room probably wasn't in their skill set, the homeowners called in reinforcements from the state Game and Fish Department and Southwest Wildlife.
"Well aware of the dangers that accompany approaching a wild bobcat attempting to locate her kitten, they were able to work together to carefully capture the mom bobcat," the department said in a statement. "After checking the attic to make sure no other kittens were waiting for mom up there, they were able to safely reunite and release the mom and her kitten back into the wild!"
Bobcat action seems to be getting a little crazy in Arizona lately. On Friday, July 7, a man in Gila Bend arrived at work and parked his car like any normal day until he heard strange noises from the engine bay.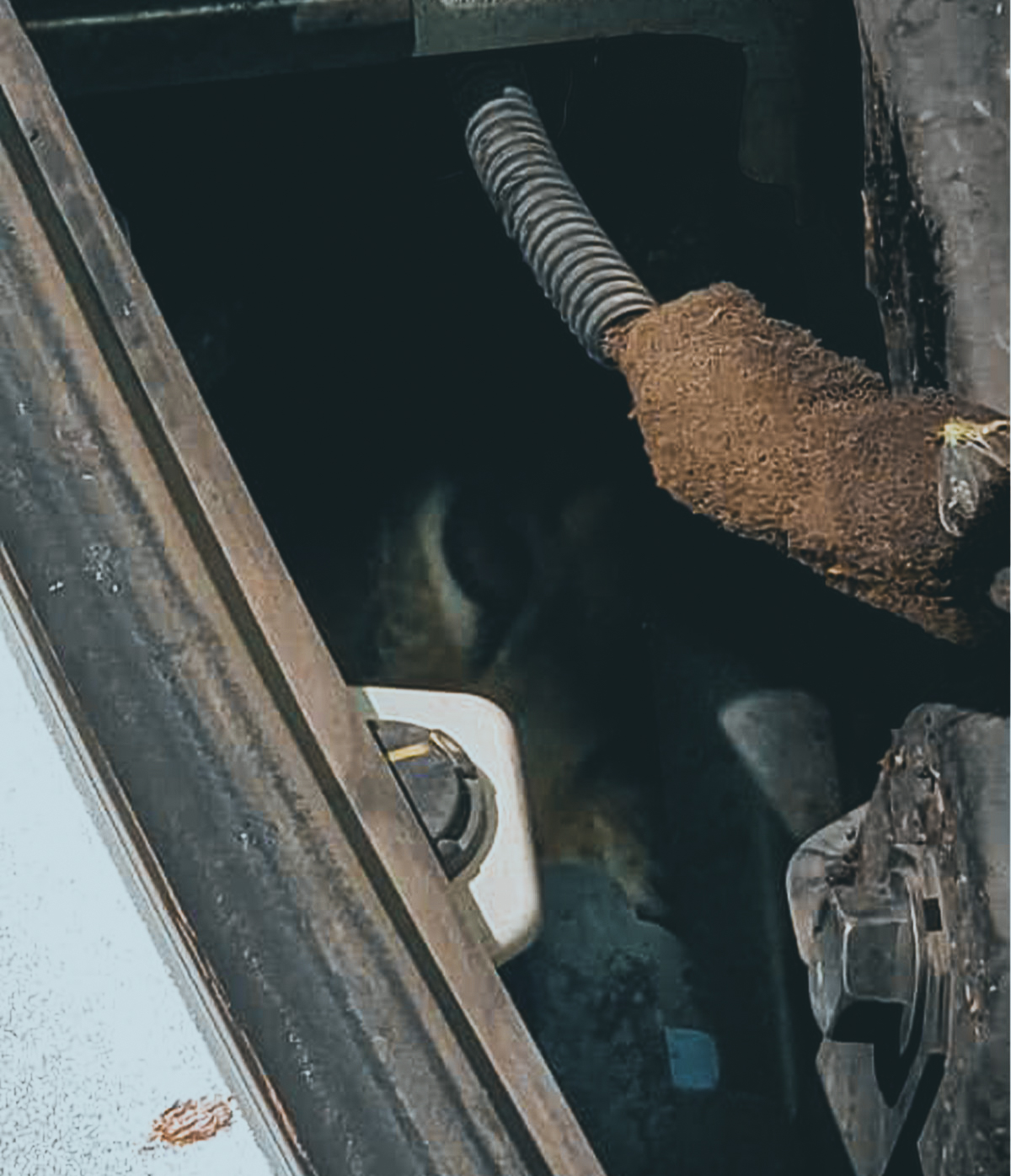 "He looked under the hood and saw two eyeballs looking at him," officials said in a Facebook post.
Few things are more disturbing than predator eyes peering at you from under your Camry's engine block — except maybe golden glowing eyes peeking out from your shower while you're seated squarely on the porcelain throne.
Maricopa County Sheriff's deputies and the Game and Fish Department arrived on the scene. They were able to tranquilize the kitty, extract him from the car, and release him back into the wild.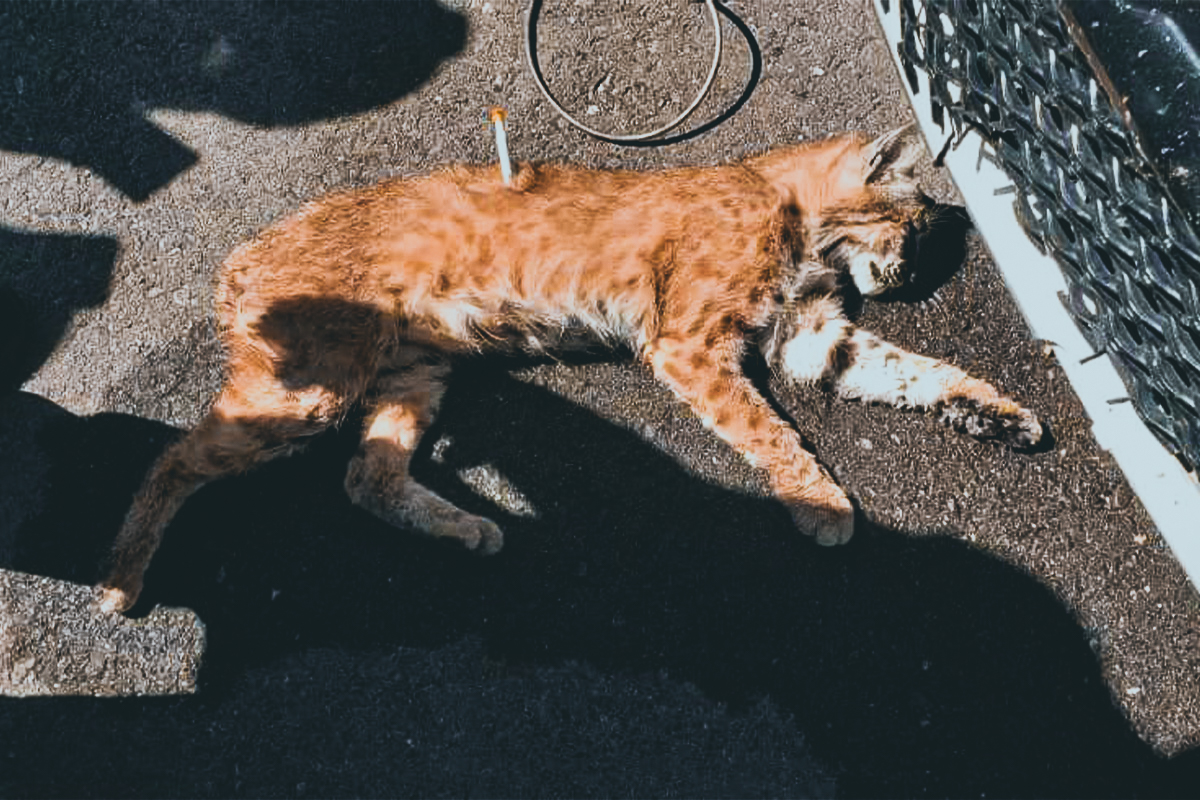 The Sheriff's Office claims the driver must have hit the bobcat without knowing it on his morning commute, and it somehow parkoured its way around a running engine without getting mangled. Bobcats are very agile.
However, since the bobcat was uninjured, it's also possible the cat crawled inside the car to seek shelter overnight and then accidentally hitched a wild ride to Gila Bend — a story his buddies will never believe.
---
READ NEXT — Wild Hunting Tactics: How 7 Apex Predators Do What They Do Best