I was up before the sun. Making coffee, reapplying Leukotape to my blistered feet, and getting ready to hike up the trail in search of a bull. As the sun began to rise, indistinct silhouettes slowly came into focus, signaling it was time.
I spit out my Copenhagen, popped a diaphragm into my mouth, and let a bugle rip, ensuring it was neither aggressive nor excited — a locator bugle to let the bulls know where I am and that I'm traveling through their space.
I got an immediate response from the ridge above me, then I heard breaking branches and large hoofbeats in the new-growth pine trees between me and the top of the mountain. A raghorn bull came running by me at less than 10 yards. My heart rate spiked as I tracked him through the trees. There was a split second where I could have made a shot, but I did not capitalize in the chaos.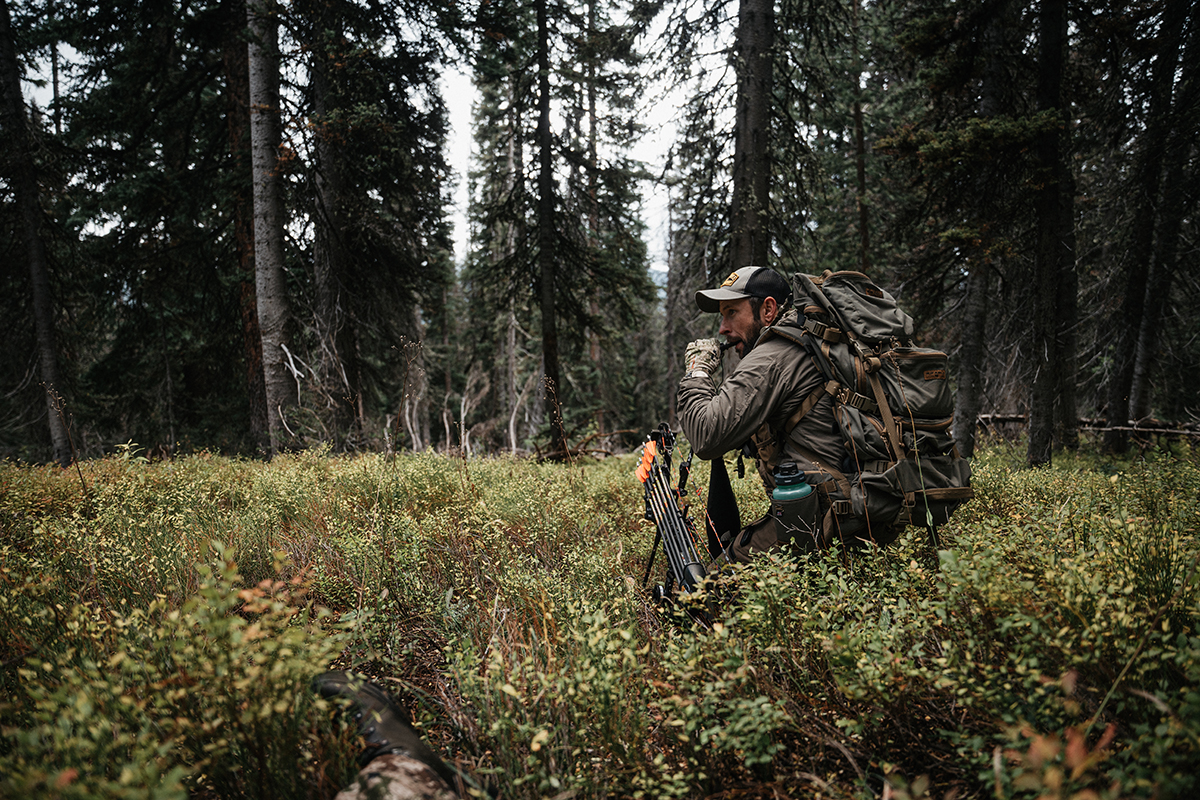 This was not the bull that had responded to me — he was too far to have cut the distance in such a short time. As I continued up the trail, a creamy-tan body caught my eye in the trees below me. I paused, waiting for the elk to move so I could identify it as a bull or cow.
As it began to move through the trees, I was certain it was a bull, based on the size of the body. I began cow-calling to get him to change direction, but he was moving away. Finally, he turned 90 degrees and walked up the hill and onto the trail. He stood at 70 yards, slightly quartering away, ready to die.
I hooked my release on the D-loop and paused for what felt like an eternity but realistically was less than 60 seconds. I spent a lifetime standing there contemplating whether or not to shoot the bull. His body was enormous, dwarfing the antlers on his head. But I didn't take the shot.
The official reason is that I couldn't quite determine whether his antlers met Colorado's antler restriction. I'd be lying if I didn't admit ego also played a role. Behind me was my good friend, Free Range American's Kurtis Frasier, holding a camera.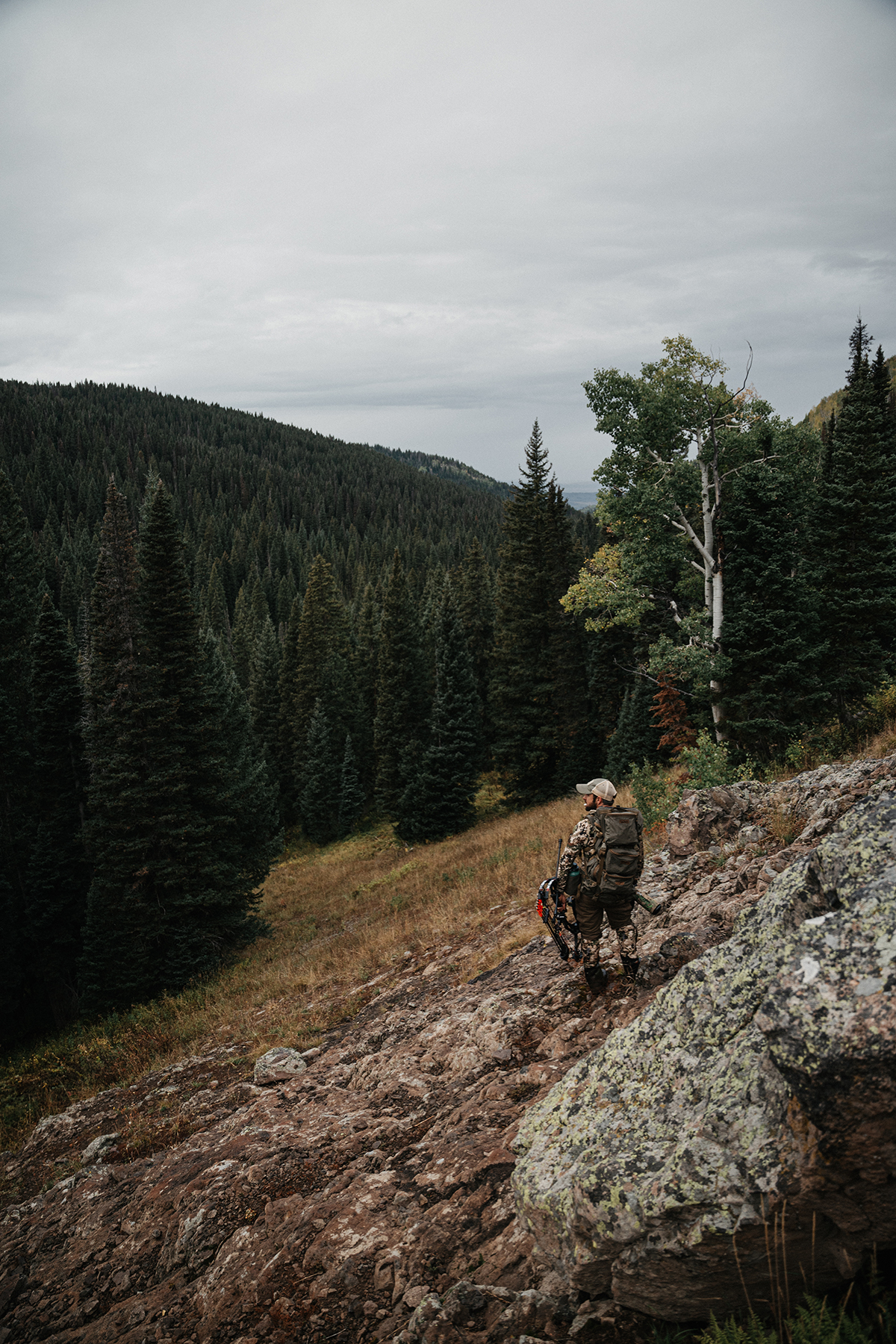 "I hope I won't regret that in a week," I said as I turned toward Kurt and the camera. There was a feeling deep down in my belly that I would.
The regret began to boil in my stomach. Day-one encounters in the middle of elk season with a camera guy over your shoulder never happen like that. That bull presented the perfect shot for me as the hunter and for Kurt, who was behind me holding the camera.
We could have been done, I thought to myself, as Kurt and I continued up the trail hoping for another encounter with a bull.
We were working an over-the-counter (OTC) elk tag hunt, which means burning a lot of boot leather, sore feet and legs, chaffed assholes, and burning lungs. Taking that bull then would have felt too…easy — right?
Little did I know that this would be one serious heartbreaker of an elk hunt that would have me kicking myself in the ass for damn near a year.
RELATED — Elk Hunting on Public Land: How To Build a 3-Year Strategy for a New Area
---
Colorado OTC Hunting Is Hard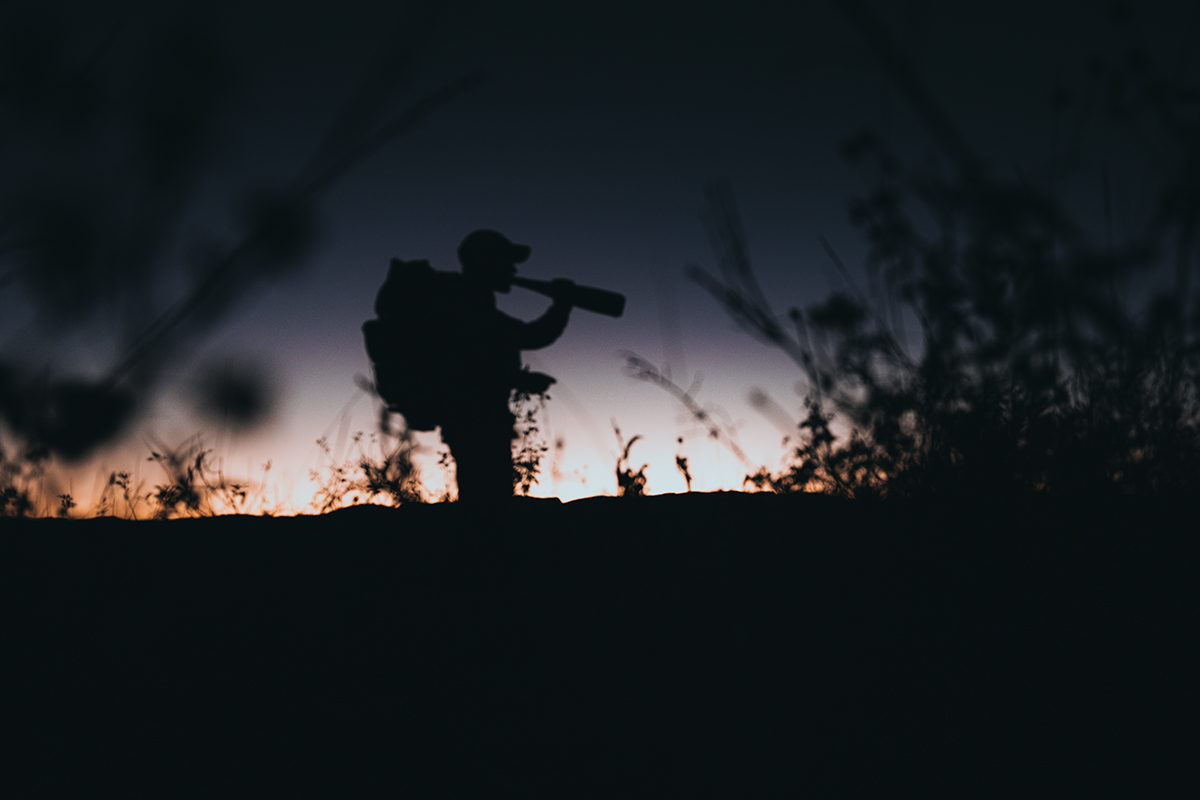 Killing a bull elk with a bow is never an easy task. And I would argue that the hardest place to kill a bull with your bow consistently is in any of Colorado's OTC units. Even with years of experience and an intimate knowledge of the ground you're hunting on, there is still a lot left up to lady luck.
Every season is different. Weather, hunting pressure, and the landscape are constantly changing. A few years ago, a wildfire scorched my core elk hunting area and changed everything. My years of knowledge were suddenly reset to zero. That's a devastating blow to any public land hunter.
Other hunters and the hunting pressure they bring are the most consistent and most significant challenge I face each year when I head into the mountains for elk. Early scouting well before elk season has proven futile for me. Once September comes and hunters hit the woods and start letting bugles rip, any of my preseason intel goes out the window.
GOOD GEAR – Launch Your Mornings Into Orbit With the BRCC Space Bear Roast
---
Finding New Ground
After passing on that first bull, Kurt and I covered all of my old haunts where I had encountered elk earlier in the season while calling for an Army buddy. We got into elk, but they weren't having it. I'll never know whether they were wise to my tactics and calling or just plain over being called to by droves of hunters who seemed to be from every state but Colorado.
After a 30-minute phone call with a trusted friend and some quick scouting on OnX, we headed west to a new unit. We were warned the road was rough and a stock truck would have trouble getting to the top of a particular mountain. There was no way to access it from the base without a long hike.
I compared the roads and places easy for hunters to access and confirmed in my own head: If I were an elk, I would be right here. Pointing at that same mountain.
That spot is hard to access for the average hunter, but it had cool north-facing timber and water. Those are the indicators I look for when scouting: spots that are hard to access for the average Joe and habitat that elk actually want to be in.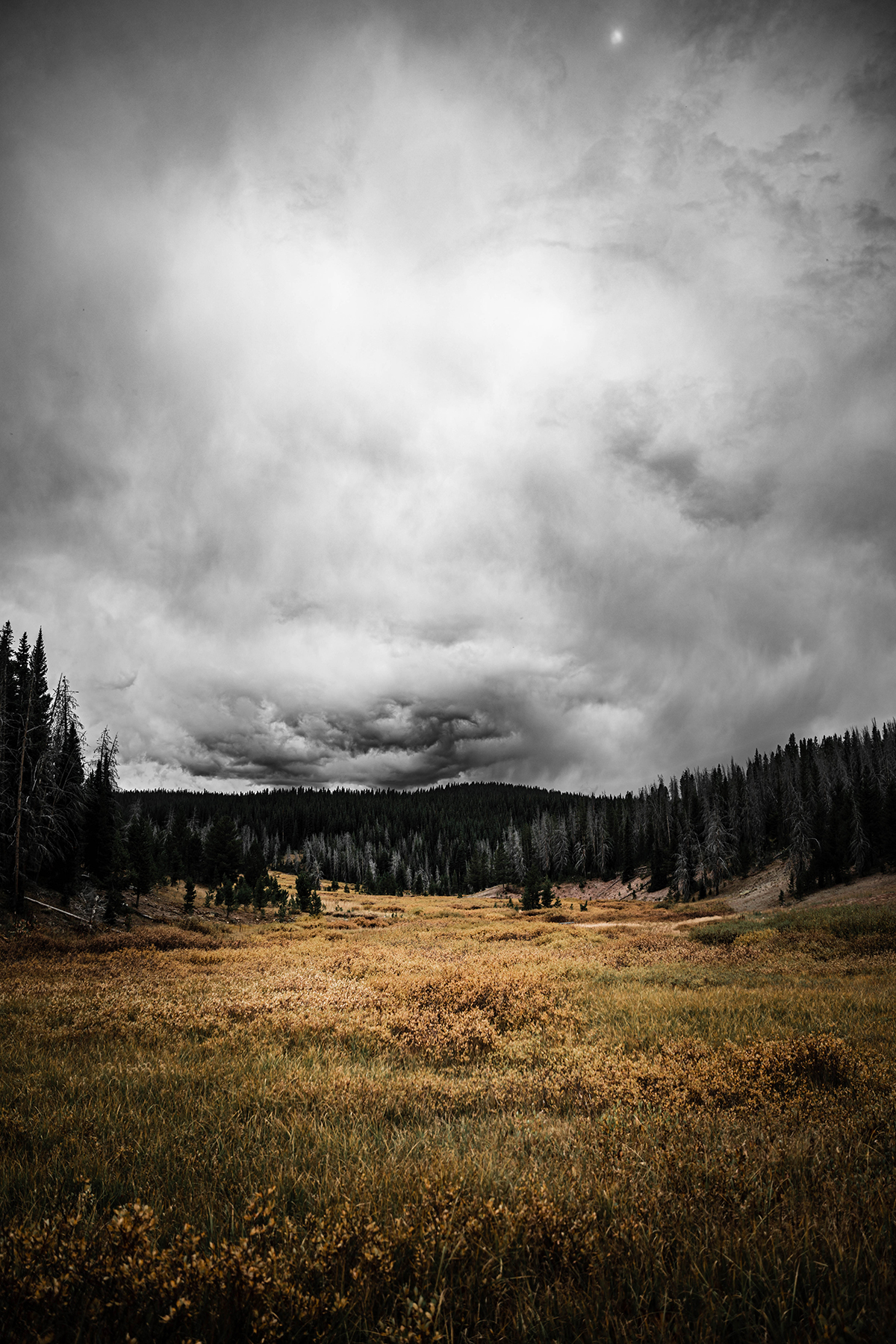 The trail is bound to hurt something in your vehicle if you drive to it. Getting there is only half the battle. Once you get parked on the top, you have to hike down the steep slopes to get into and find the elk, and then back up to get to the truck. If the trail doesn't deter the average Joe, the physicality of the hunt will.
The hike down the mountain is easy, but comes with the inevitable hike back to the top. Each time Kurt and I started chasing bugles, we never said it, but we were both thinking it: Fuck, we have to get back to the truck now and the only way to get there is up, way up.
We reached the top, with the running boards on my Toyota Tundra hanging on by a thread and some severe road rash on my rear differential drain plug. Delighted to see that no one else was dumb enough to brave the boulder-filled road to hunt elk, Kurt and I parked and started moving into the dark timber where I suspected the elk would be bedding.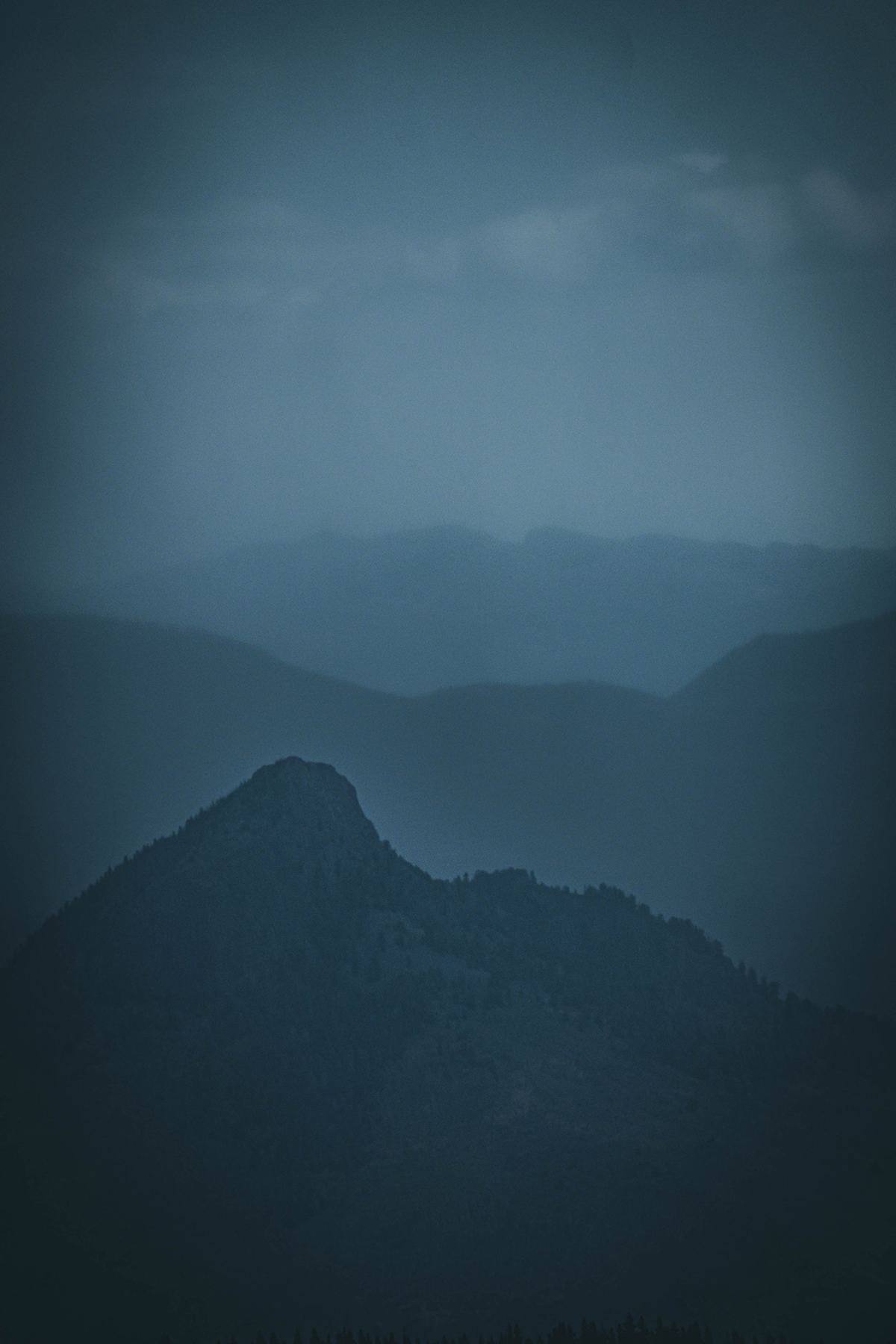 A few hundred yards down the north side of the mountain, I stopped and sent a locator bugle into the pine trees below me.
We got a response, first to the left of us and at least 3,500 yards away. Then a response to our right. I have heard that sound before, I thought before turning to Kurt and saying, "I'm pretty sure that second bugle came from other hunters, but I'll be damned if I let my ego be the reason we don't kill a bull today."
I began calling and working the suspected hunters — long, whiny, drawn-out cow calls, followed by a bull getting more excited at the sound of the cow calls.
Soon enough, movement caught my eye from the same direction as the suspicious bugles. I stepped onto a log to get a better view and positively identified a Sitka-clad hunter.
At that exact moment, I thought, What if our exchange caused the other bull we heard to come to take a peek? I looked left down the mountain and saw a good bull bound back into the timber and out of our lives.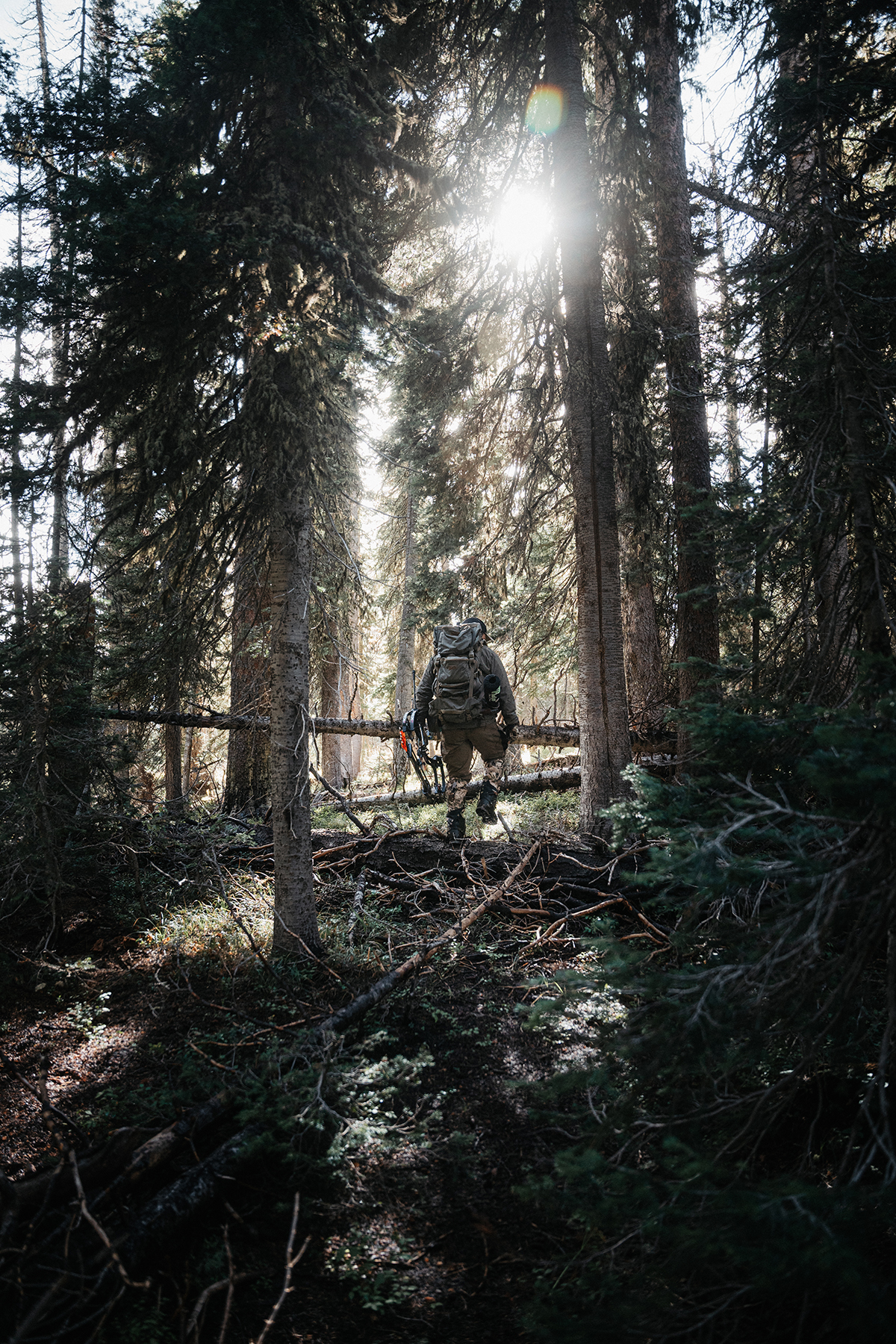 Kurt and I made the treacherous (to my truck) drive two more times along with a long hike to the bottom of the mountain. Both times we were hot on the heels of bugling bulls, but a combination of my calling technique not being good enough and the bulls being on a mission elsewhere thwarted our attempts to get one of them killed.
Yet another kick in the teeth. We chased them to the bottom of the mountain and then some this time. The long, steep climb back to the truck at the top of the peak left plenty of time for reflection. To add to the drama, right when the incline of the hill started to get steep, rain started to fall.
In moments like this, an elk hunter starts questioning their life decisions. Hiking up a mountain, lungs burning, focusing on the beam of your headlamp and the sound of rain hitting the ground. Tired, sore, and starving because you always burn more calories than you take in. This is when you ask yourself, Why do I take vacation to do this each year?
Every time I hear a bull bugle, those questions and thoughts are wiped away. And at the end of every season, I'm always sad it is over. I live for this, all of it — the hurt, the physical and mental struggle, the child-like excitement I feel in my belly when a bull responds to my calling, and especially the sweet taste of victory when one of my friends or I take down a bull.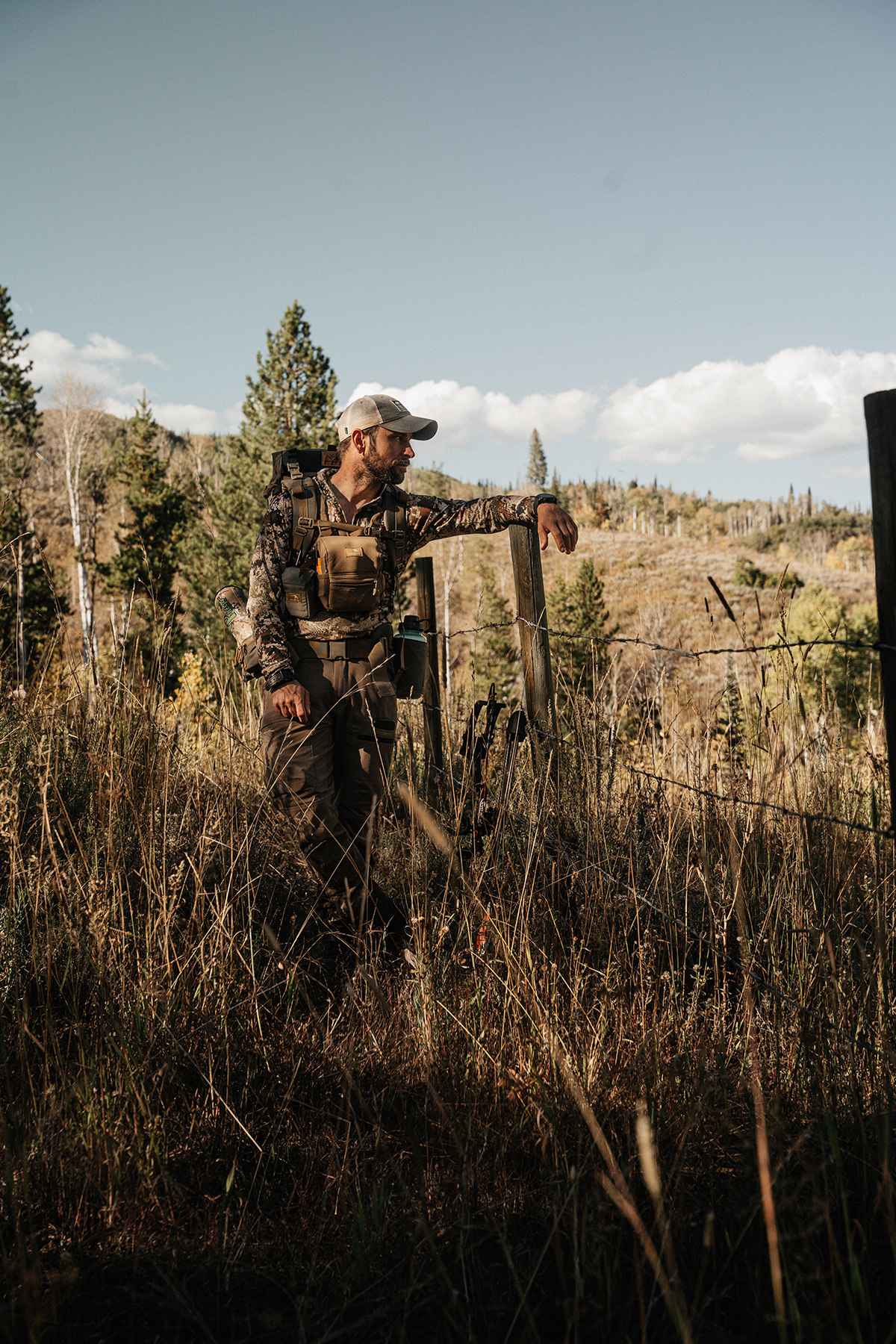 RELATED — The Everyman's Approach to DIY Archery Elk Hunting
---
Calling Is the Key
The major draw to elk hunting for me is calling. The only thing that remotely comes close to elk hunting for me is turkey hunting, but an early-morning gobble pales in comparison to the prehistoric-sounding bugles of a mature bull elk.
I get as much enjoyment out of interacting with and fooling these huge, majestic beasts as I do being the man behind the bow or rifle. The real game is fooling them and getting them to close the distance so you or your hunting partner can make a good, clean shot.
Over the years, my calling strategy has evolved into what it is now. This year was a proof-of-concept year for me. I studied several resources, and nearly all of them have the same theory. The lead cow runs the herd. She is the one that decides where and when the herd goes to feed, bed, and water. Bulls bugle to demonstrate dominance and try to keep the herd together and to ward off other bulls.
With this in mind, I went into this season with a different attitude than I had the previous years. I went into it with the mindset that to get a bull to come to me, I wanted to sound like a bull with a hot cow or cows.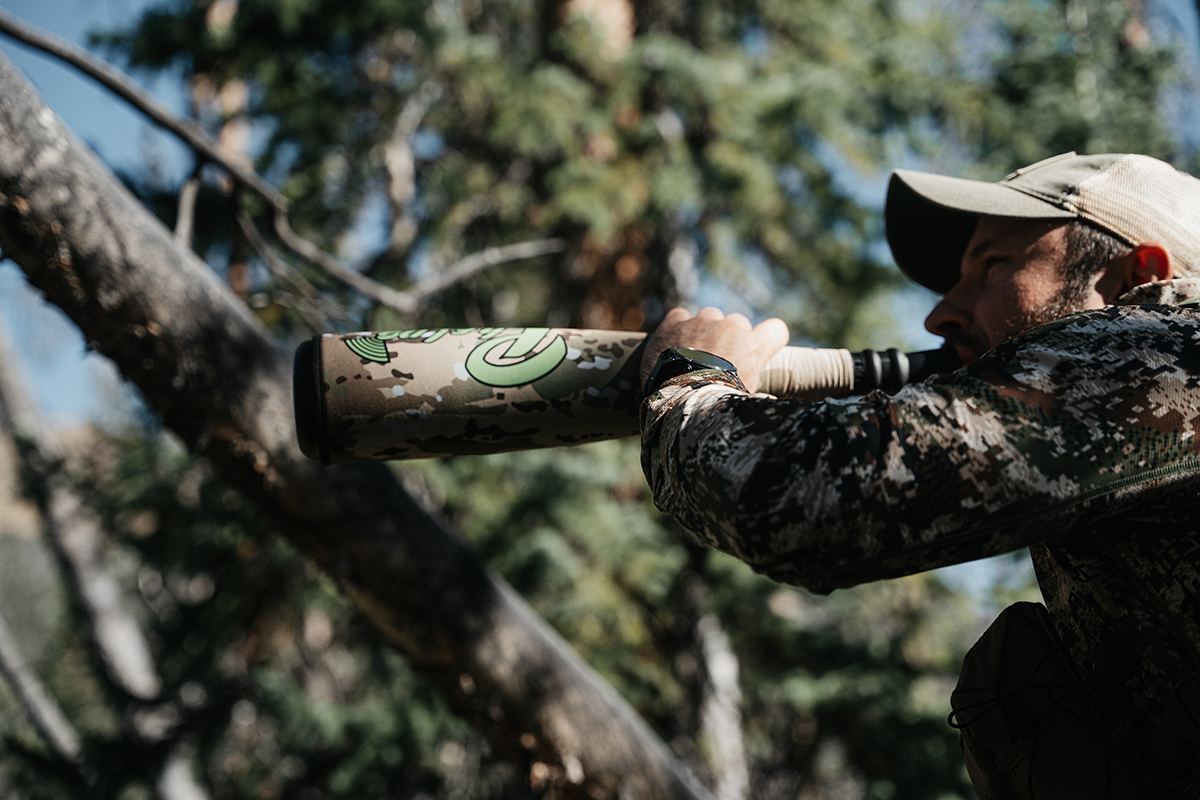 This means, aside from a locator bugle, I'm not bugling at real bulls until they are close to inside of the range of my weapon: under 100 yards. The goal is to make a bull think I am keeping my little harem in order and to pique the other bull's curiosity and desire to breed and close the distance.
This strategy worked perfectly on at least three bulls this year, but for one reason or another, the setup was not conducive to getting to full draw or an arrow into a bull.
This strategy has been preached by countless elk-calling and elk-killing personalities in the hunting industry. After some fine-tuning and gaining an understanding of the sounds I was making, I put it to the test this year, and the results were damn good. I still have some fine-tuning to do, but this season's call-ins were leaps and bounds more plentiful than the last.
GOOD GEAR – Enjoy the Perfect Blend Between Salty and Sweet With the BRCC RTD Espresso Salted Caramel
---
The Final Push
After a couple of days of hunting the second location, Kurt and I decided to pull out and head to a completely new spot.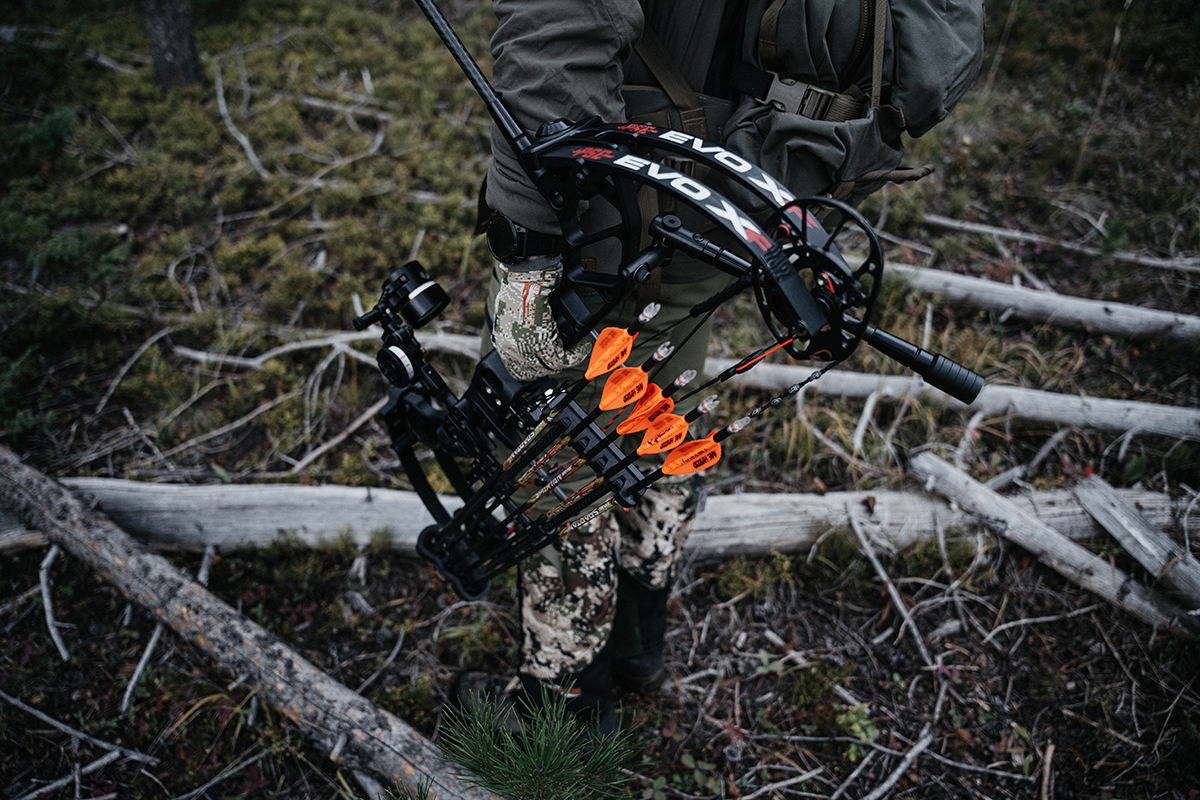 Again, I chose it based on some intel from friends who had hunted it earlier in the year. We hunted the evening and then drove the treacherous road back to the highway. Driving through a town, we stopped for a much-needed plate of fresh food after days of nothing but freeze-dried camp meals.
We stuffed our faces with burgers and french fries while frantically trying to consume all of the anxiety-causing technology and media we're so happy to be free of while in the backcountry with no cell signal. After lingering a little too long in town, we hit the road for our final destination for this hunt.
We were headed into yet another area that was unknown to us but we had solid intel on. Driving forest service roads at night is never fun, especially when they're choked by trees and rooted out. We made it to what we thought was the trailhead, where there were already a couple of trucks and another hunting party's camp — once again out-of-staters.
Kurt and I were so tired we didn't even pitch a tent. We set up ultralight cots and slept under the stars. This technique was twofold — partly due to exhaustion, but we also wanted minimal breakdown in the morning so we could beat our nonresident friends down the road and into the elk.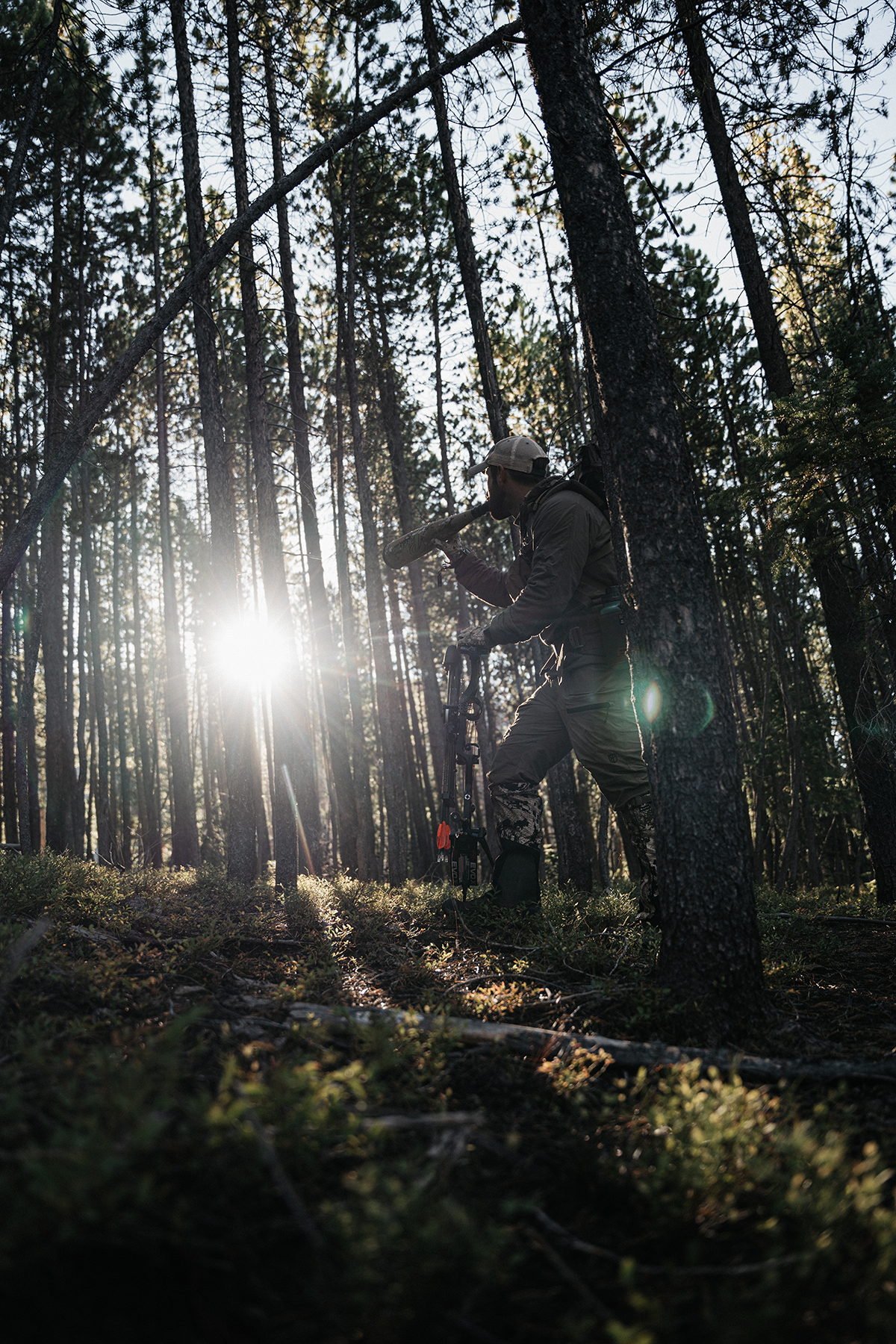 My alarm went off at 4 a.m. sharp. I woke up and made coffee, then woke Kurt. It's good practice to let the guy who's running the camera get a few extra minutes of sleep and wake them up with coffee.
We slammed our caffeine and hiked down the trail in the pitch black of the early-morning hours. About a half mile down the trail, we saw another camp setup and a vehicle.
Goddammit , we could have driven all the way down here! I thought to myself.
This hunting crew was awake, but they were behind the public-land start time curve. I immediately noticed their plates — more nonresidents. One group member stepped into the trail with his headlamp on to chat with us.
"Where are y'all heading?" he asked, to which I replied, "Down the trail," already frustrated by the sheer number of out-of-state hunters I'd encountered this year.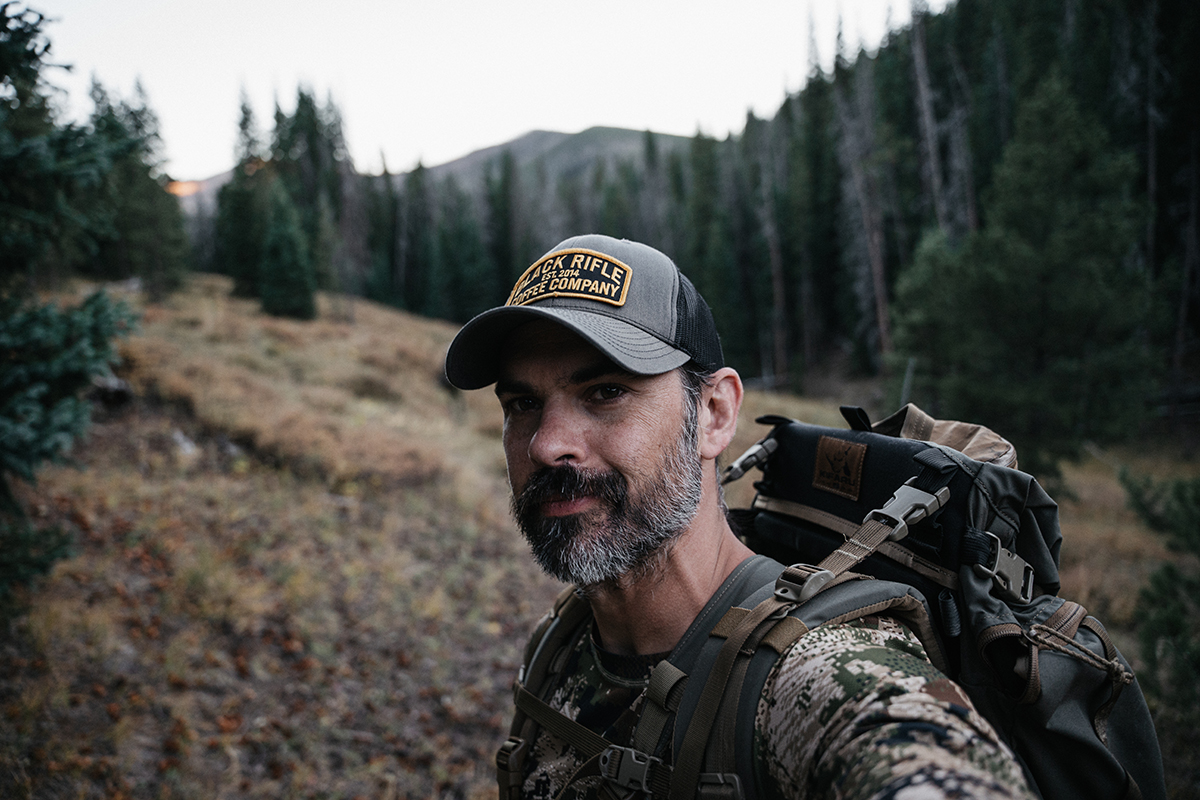 "Okay, what's your plan?" the man followed up.
"To hike down the trail and bugle until I get a bull to respond and then go kill the bull," I replied in frustration.
The other hunter wanted to know where I would go and expected me to commit to a particular piece of ground. That's not how elk hunting works. Elk are where they are. I call to locate them, and then go to them and begin playing the game of fooling them into range.
On down the trail we went. To our surprise, as soon as it started to get light, we heard a bull fire off. Kurt and I worked in, trying to get onto him, and we got close, but he had a herd of cows and wasn't interested in our calling.
We continued on toward some bugles we heard farther down the valley: sounded like one fired-up bull and then a bull bugling lazily from his bed. We made it to one ridge away from the two bulls, set up, and started calling.
The lazy-sounding bull went all but silent, but the second bull across the drainage from us was hot. I paid extra attention to not call to him, but to instead cow-call and bugle and whine at my own cow calls.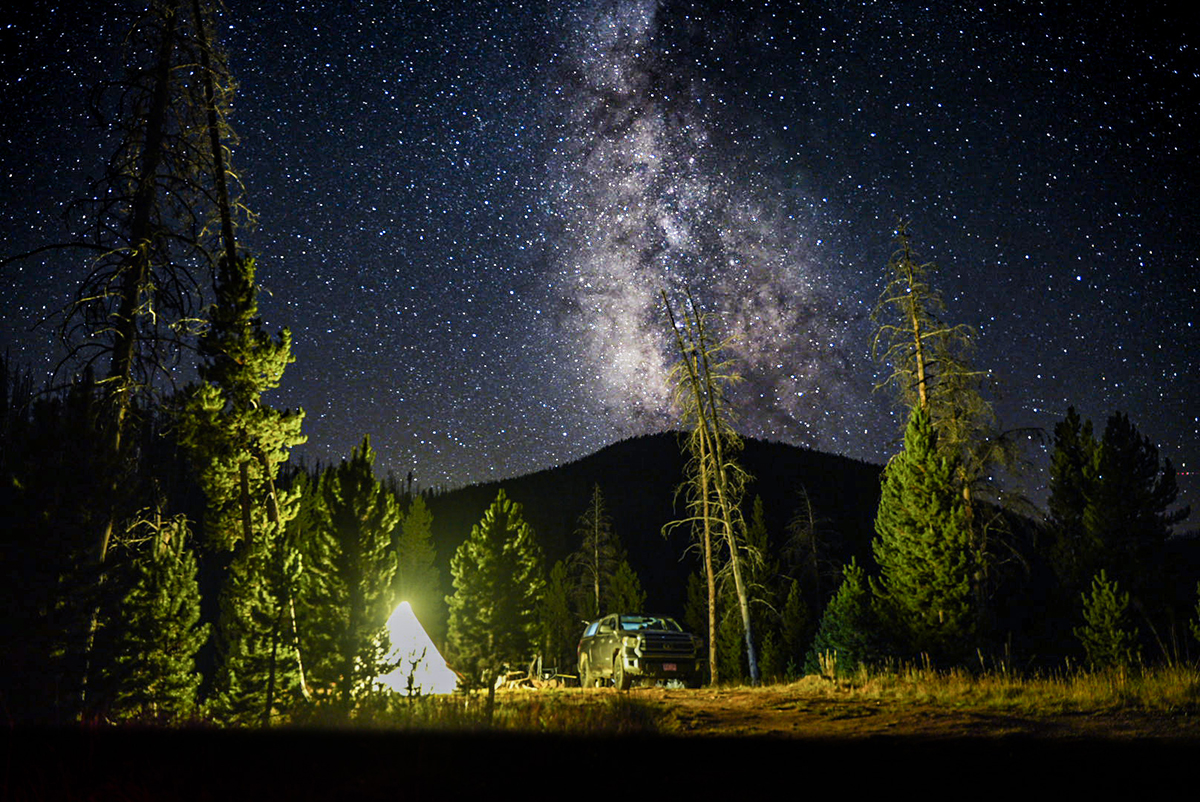 After about 20 minutes of this bull holding his ground one ridge over, we heard his bugle sound farther away.
He must have gone to the other side of the ridge and bedded down, I thought. "It's now or never, Kurtis. Let's hop over onto their ridge and try the same calling."
I could tell one of those bulls was interested, but guessed he didn't want to cross the drainage to come to investigate.
Kurt and I rucked up and headed for his location. As we got closer and I got a better look at the ridge he was on, I held us up. "I'm gonna cow-call quick to see what elevation that bull is on so we can make sure the thermals and wind are in our favor when we get over there," I said.
It was getting close to noon, and it was hot. The thermals were going straight up the mountain.
I let the cow call go, and that bull responded immediately. With his location pegged, we set out across an open oak brush hillside to get slightly above him yet on the same ridge. As we were moving, he bugled again. My heart was in my throat.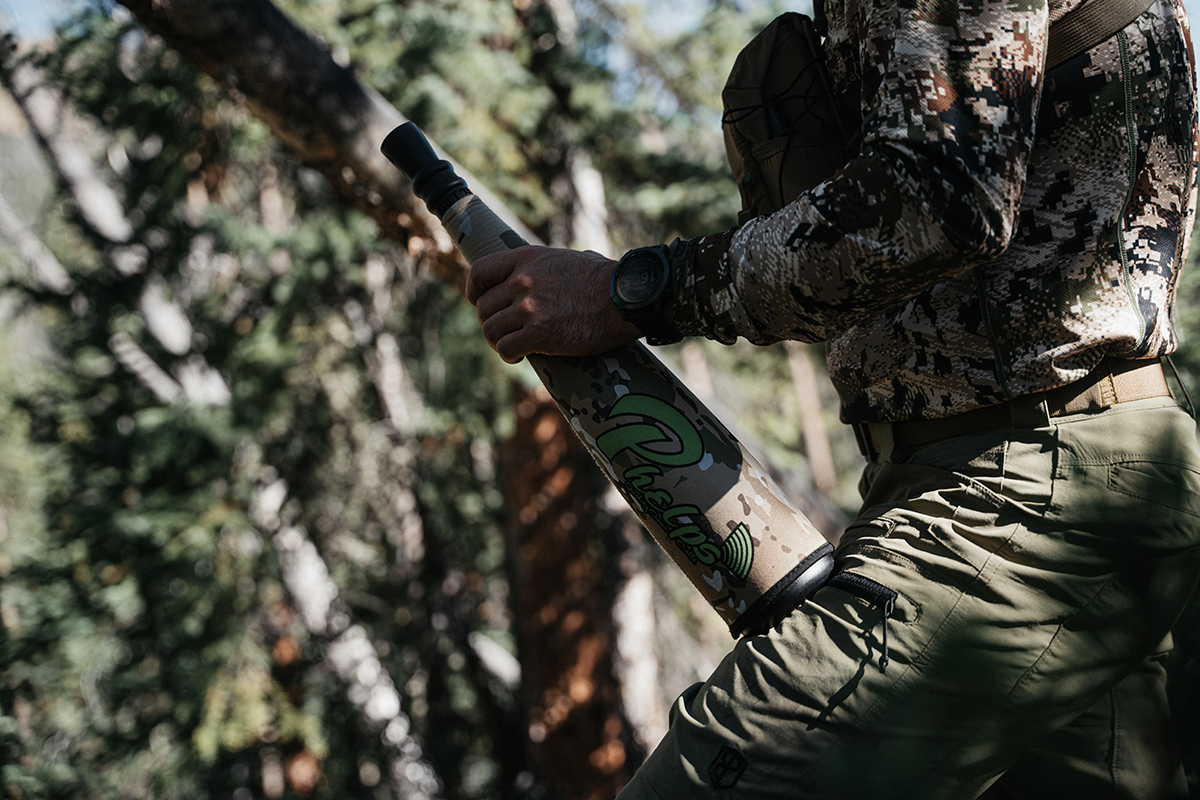 "Fuck! He's coming," I said to Kurt as I looked around and didn't see a single large tree or brush for cover where we could set up.
We hustled to the only oak brush above waist-high on the entire hillside and froze in place in time to watch this bull put on a show meant for TV. He let out a gut-curdling bugle as he came onto our side of the ridge.
He was a spindly 6×6 with a few broken tines, but he had plenty of beam length to make up for it. Not a monster, not a dink, but a good bull. He pissed on himself and bugled all the way to about 15 yards. Finally, he put his head down to sniff a trail he had crossed.
Taking my chance when his head was down in the brush, I drew my bow. He pinned me immediately. Every bone in my body said he was about to bolt and be gone forever. So I let an arrow fly, hitting a branch on the way to him and ultimately hitting him through the backstrap. It was a wound the animal will no doubt recover from, but I wasn't so sure about my recovery.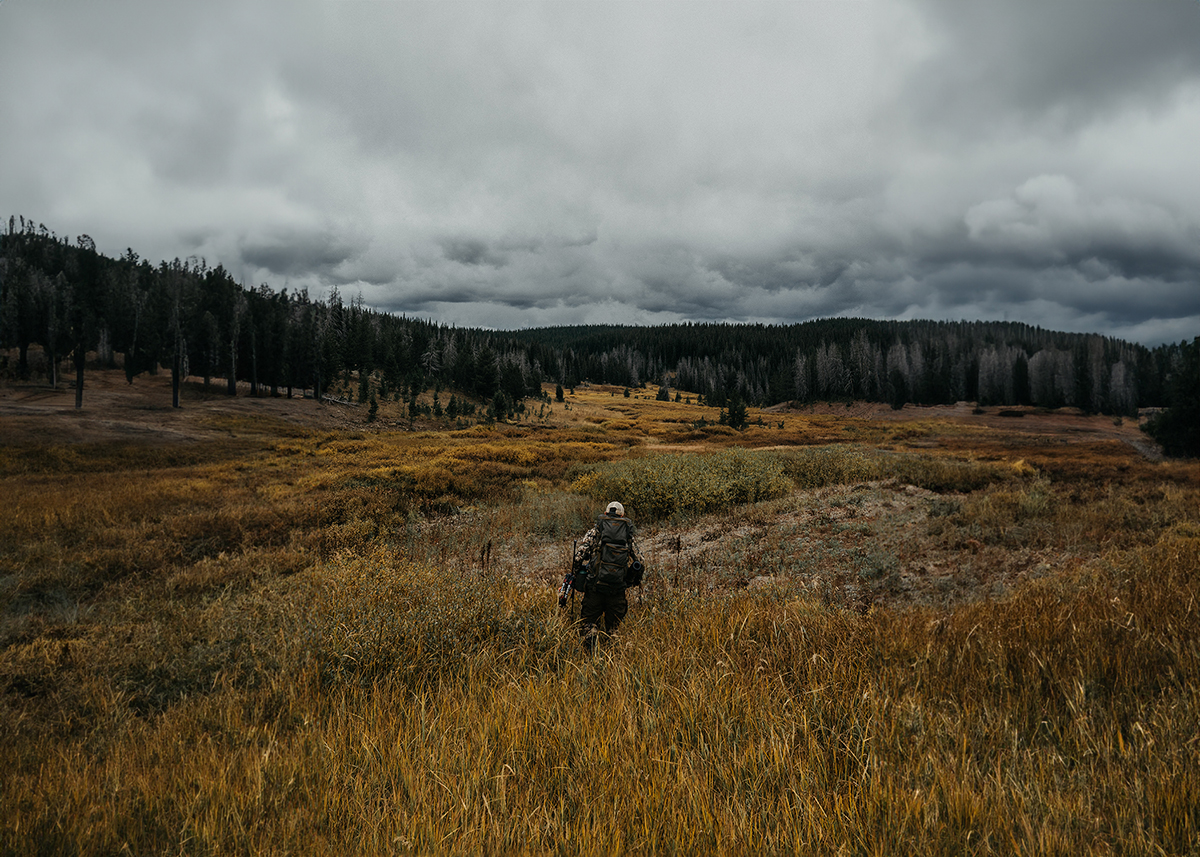 It's times like this when the negativity creeps in. Kurt and I were both regretting the fact that I had passed on that bull when we first got in here.
Nothing a little shit-talking can't fix, though. We hiked back to the truck, tired, hungry, and down.
I take vacation time from the Army to come out here to subject myself to physical and emotional abuse. Why? I wondered. That thought creeps into my mind at least a few times every season.
The next morning, with yesterday's fuck-up still stinging, we wake, make coffee, slurp it down, and hit the trail headed back to the same general area where the previous day's sad events had transpired. The lazy bugler is still there.
It almost seemed as if he hadn't even left his bed. We get on his ridge within 200 yards of him, and immediately I try working my newfound calling strategy. Nothing worked. He went silent.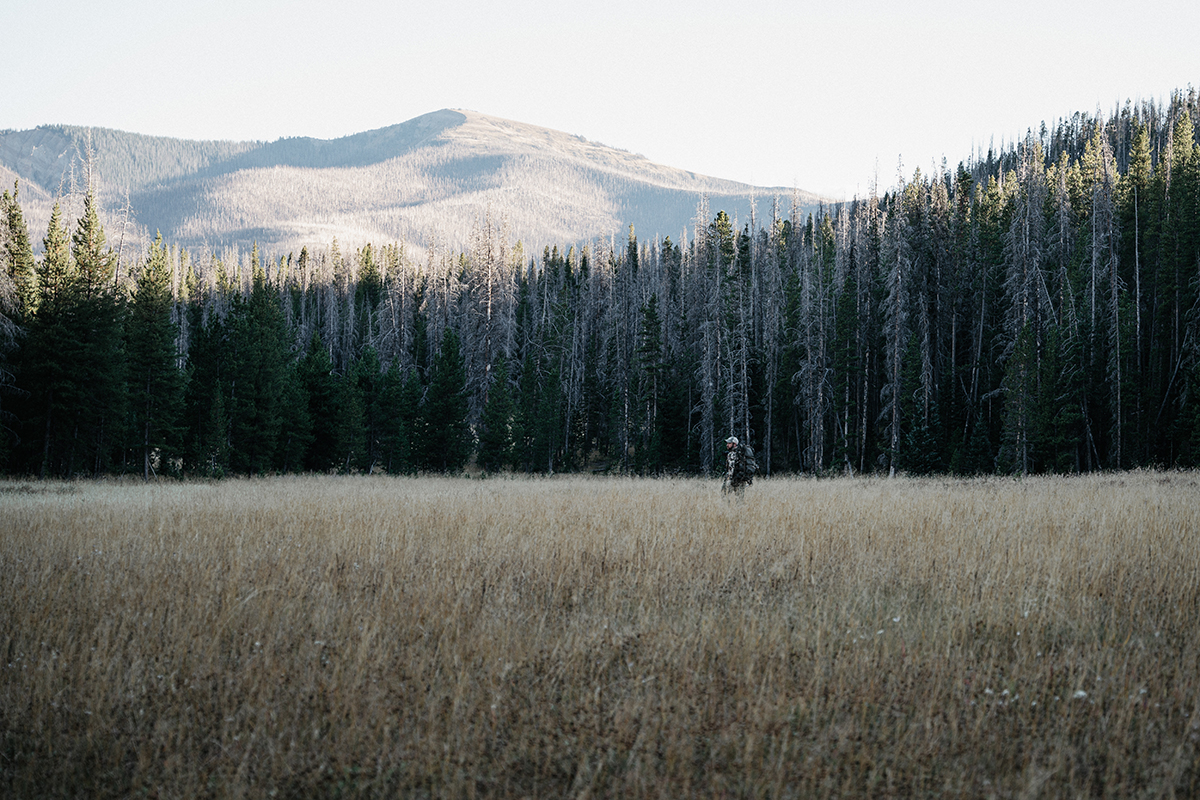 Kurt and I made a play for his bed, but it was too noisy for the two of us to sneak in, so we backed out and settled in for a long day of napping in the shade and waiting for the action to pick up when he gets moving for the evening.
Almost asleep, I hear him bugle and it's closer than the previous ones.
"He's on his feet," I said to Kurt. Looking at my watch, it's only 12:30. I tried calling him and got no response. Then, I heard the distinct sound of thrashing and wallowing. We were napping above a wallow and didn't even know it.
"Okay, every time we hear him thrash, we move. When the sound stops, we freeze," I brief Kurt.
We get all the way to 35 yards. My heart is once again in my throat. I wait for him to move his head to a point away from me and think it's safe to draw. I draw my bow and he catches movement, but not enough to startle him or put him on alert. The suspicious bull moves away from the wallow. Once he gets into a shooting lane, I cow-call and stop him. I let my arrow fly, watching it hit midline on the body and exactly where I wanted it to go.
Sure of my shot, I turned to the camera Kurt was holding and said, "That bull is fucking dead!"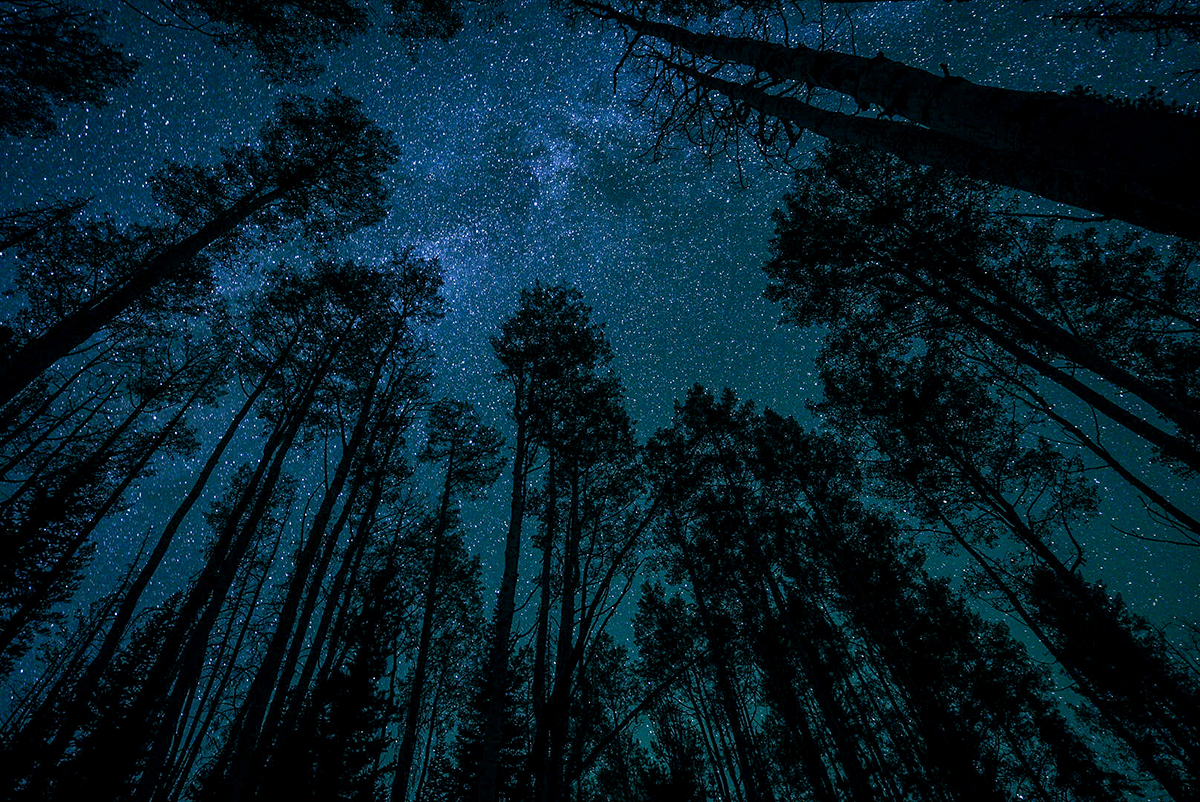 Then we listen for a crash — but we never hear one. I immediately went into my animal recovery procedures and pulled the orange flagging out of my bino harness and marked the area I shot from.
I looked down the hill and took a mental snapshot of the area where I shot the bull, and we moved down to that spot to find my arrow covered in good blood. It looked like a lung hit.
We began to search for more blood, with no luck. Then we started searching for hoofprints, but can't figure out which ones to follow.
I hear other hunters bugling and call them in using my calls. They come in ready to kill an elk, but find us and are disappointed.
"Since you guys are here, we just shot a bull. Want to help us look for him?" I asked. The four of us grid the entire area in the direction I saw him run. We search until it gets late and then hike back to camp, scratching our heads about why we couldn't find blood or this bull.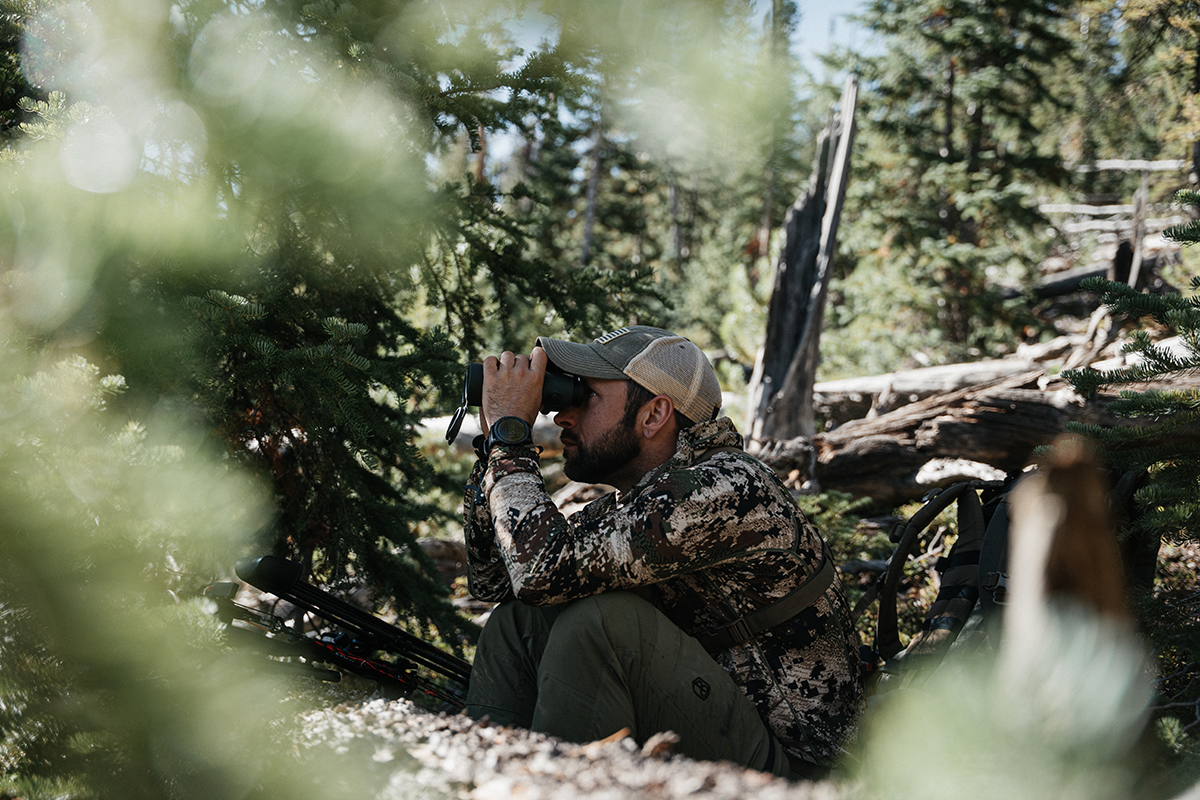 The next morning we woke up with a plan to look uphill from where I shot the elk. I feel in my stomach it's unlikely he ran up, because I heard him run down, but there were no other options.
We headed back down the trail and overland to get to the scene of the shot, and spent the rest of that day searching for the bull. We never found him.
I'm certain that bull is dead, but it's like finding a needle in a haystack without hearing a crash and no blood to follow. That was our last chance.
The hunt was over. Kurt needed to get home to his wife and back to work, and I needed to get my gear ready for a blacktail and caribou hunt on Kodiak Island, Alaska.
RELATED — The Fitness Regimen That Will Prepare You for Elk Hunting
---
Elk Hunting Experience Is Relative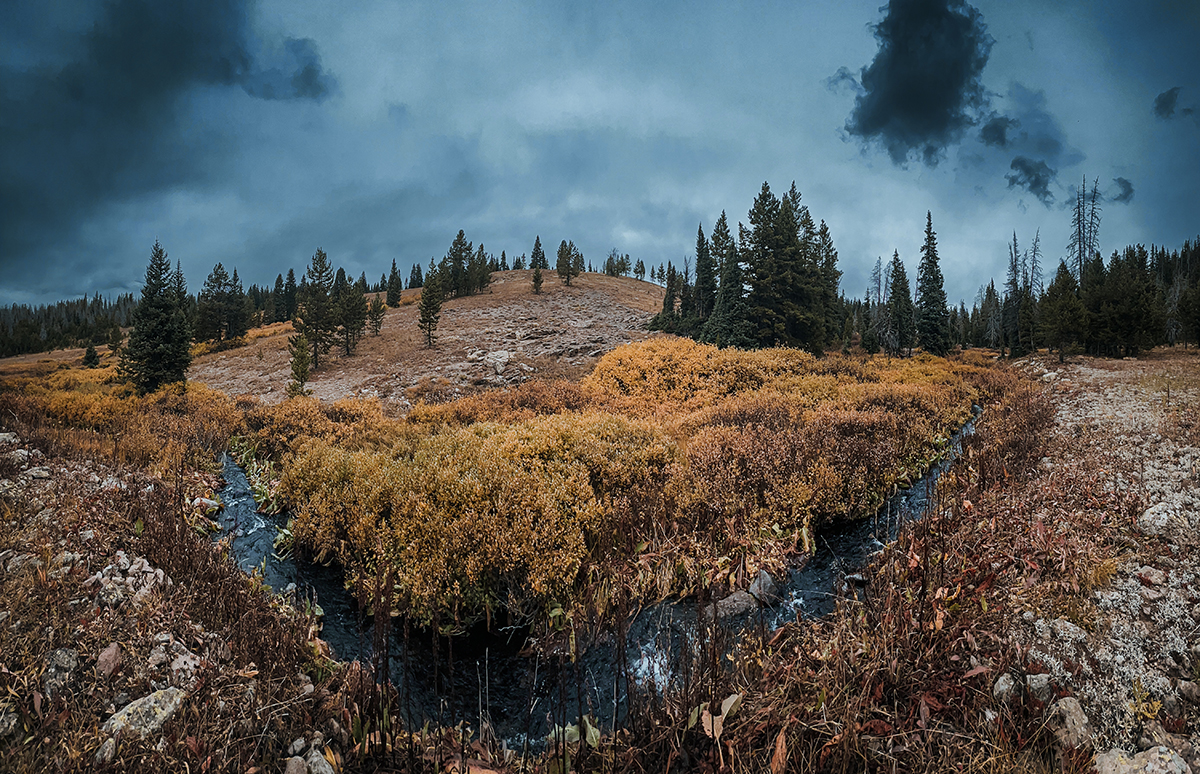 I killed my first archery elk in 2017. Since then, I have spent as much time as I can hunting elk in September. If the average hunter hunts one to two weeks a year and considers that a season, then I've gotten 12 to 18 years of experience in the last six years.
I spend the entire month chasing these animals, whether it's calling for friends or with my own tag in my pocket. I'm obsessed. You hear it and see it all the time on the internet: "Killed my first bull after 10 years of elk hunting" or similar sentiments.
I have been able to consistently kill or help by calling for other hunter's elk to be killed in Colorado's OTC units since I started hunting. I attribute some of that to my turkey hunting experience (the setups and calls are very similar) and to putting in the time and being obsessive. On the few occasions I've been able to help friends hunt in better-quality units, the elk hunting seems almost too easy.
I say that to say this: Colorado's OTC units are my last choice for a place to hunt, but I will never stop hunting them, bitching about it the whole time. I'm still in the field, earning experience and gaining knowledge that serves me when I draw a ten-fold trophy unit.
If elk hunting is on your list, talking about doing it or waiting to do it won't make it any easier. Go hunt, get in the field, and earn the experience.
---
READ NEXT – Elk Hunting Gear: A Complete Guide to Quality Kit