This weekend, nearly 9 million Americans will cheer their way through the "Super Bowl of Stock Car Racing" — the iconic Daytona 500. The most popular and prestigious race on the NASCAR schedule, the Daytona 500, which has roots in bootlegging, kicks off the nine-month season of the 2023 NASCAR Cup Series races.
Daytona is the literal birthplace of NASCAR, and no race embodies its spirit more than the Daytona 500. (If you watch the race on Feb. 19, keep your eye on BRCC-sponsored Travis Pastrana as he makes his triumphant return to the NASCAR circuit at Florida's Daytona National Speedway!)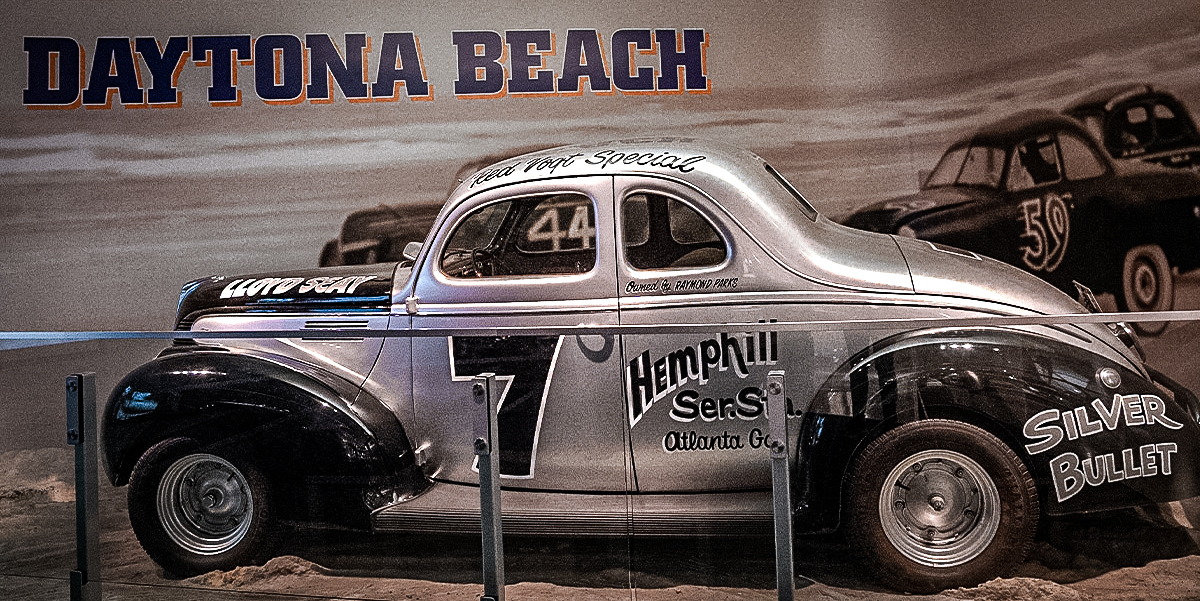 Stock car racing is a uniquely American sport full of adventure, daring, and more than a hint of rebellion and danger — characteristics we hold dear in our national identity.
The men and women driving this epic competition will not only take home one of the heftiest prize purses in sports, but their names will also go down in the history books next to some of the most famous and skilled drivers in racing history. They will leave everything they have on the asphalt.
While it may be hard to believe when you look at the clean-cut, straight-laced stock car drivers heading out onto the Daytona race track to make a series of high-speed left turns, NASCAR (National Association for Stock Car Auto Racing) was born on the twisting back roads of the rural South, where bootlegging illegal whiskey was a way of life before and after the Prohibition era.
Some of the oldest names on the list of Dayton 500 winners also did some jail time for running moonshine, which is how they got to be such intense drivers when automobiles were practically new.
Even the fictional Ricky Bobby's race car driving jail-bird-of-a-daddy understood why bootlegging created great NASCAR drivers. He even worked it into Ricky's training regimen: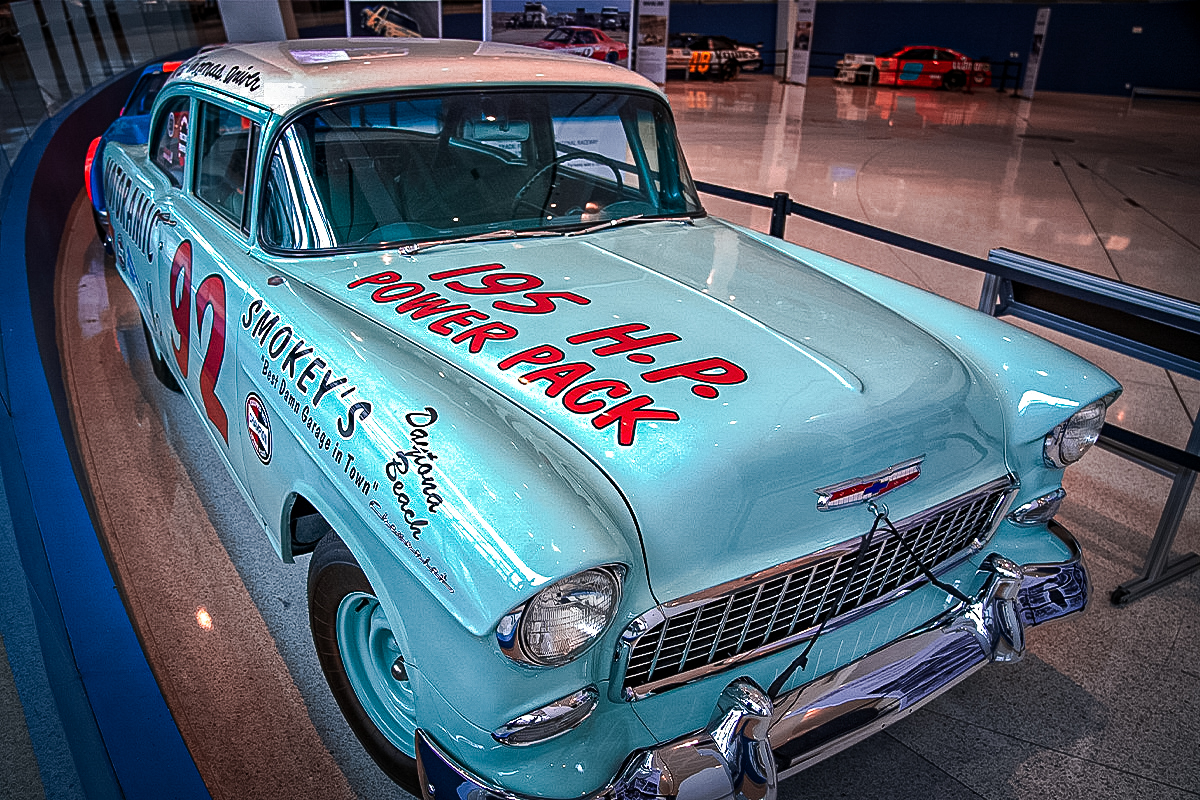 Reese Bobby: "Where'd stock car racing come from?!"
Ricky: "What?! Hey, stop doin' that!"
Reese: "How'd stock car racing get its start?"
Ricky: "Bootleggers during Prohibition. They had to have cars fast enough to outrun the feds; then they started racing each other."
Reese: "That's right."
Ricky: "Ah! If I was right, why'd you throw another bucket on me?!"
Reese: "Well, I filled up three. Now, there's nothing like driving to avoid jail. Nothing hones your mind and instincts like necessity. So I taped a kilo of cocaine underneath the car and called the boys in blue. The way I figure it, you got about 2 minutes before they show up, and you do five to 10. What's it gonna be? Fear or prison?"
---
Taxes, Home-Brewed Shine, and Prohibition
Since the late 18th century, the word "moonshine" has referred to homemade alcohol. In America, moonshine is unaged grain mash illegally crafted in secret backwoods stills by moonlight to avoid detection by federal agents. It's generally clear, with an extremely high proof, or it may be colored and flavored by fruit and spices that have been steeped in the strong alcohol after distillation.
Rural farmers, particularly those in secluded mountain areas, had been distilling crops for generations, and taxation of home-brewed liquor was the source of some serious drama, even way back in the U.S.'s infancy. The first tax on alcohol in the United States was established by Alexander Hamilton in 1790. And Americans, never overly fond of taxes, have been dodging them ever since.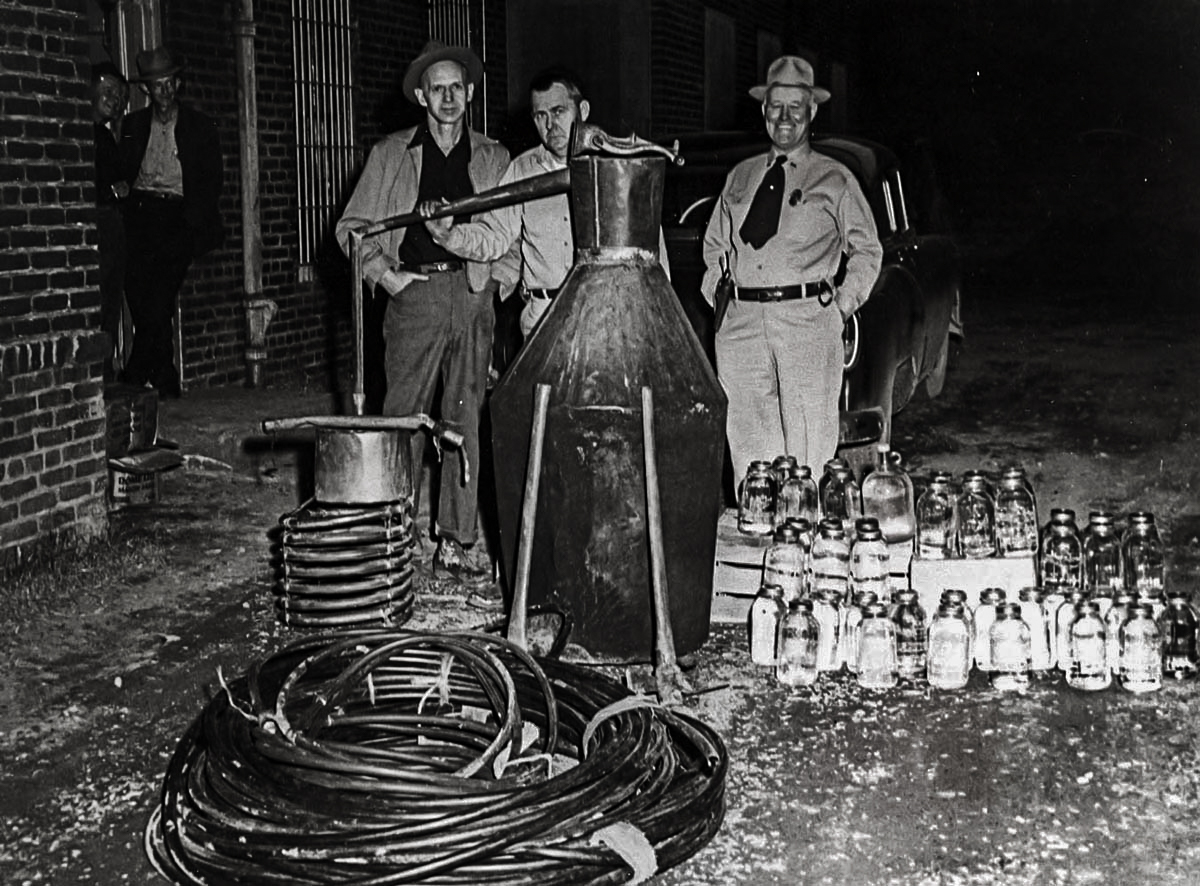 Rural shiners and local law enforcement have been clashing over taxes on home-brewed liquor for more than a century, but when the National Prohibition Act went into effect in 1920, things got really spicy.
The 18th Amendment to the Constitution and the National Prohibition Act (informally known as the Volstead Act) prohibited "the manufacture, sale, or transportation of intoxicating liquors." Libations containing more than 0.5% alcohol immediately hit the government's shit list.
While Prohibition seemed like a grand idea to teetotalers on moral high horses, it did nothing to curb America's thirst and created a thriving black market for alcohol practically overnight, which was almost entirely controlled by organized crime kingpins like Al Capone with an entire nation of ready customers. It was big business.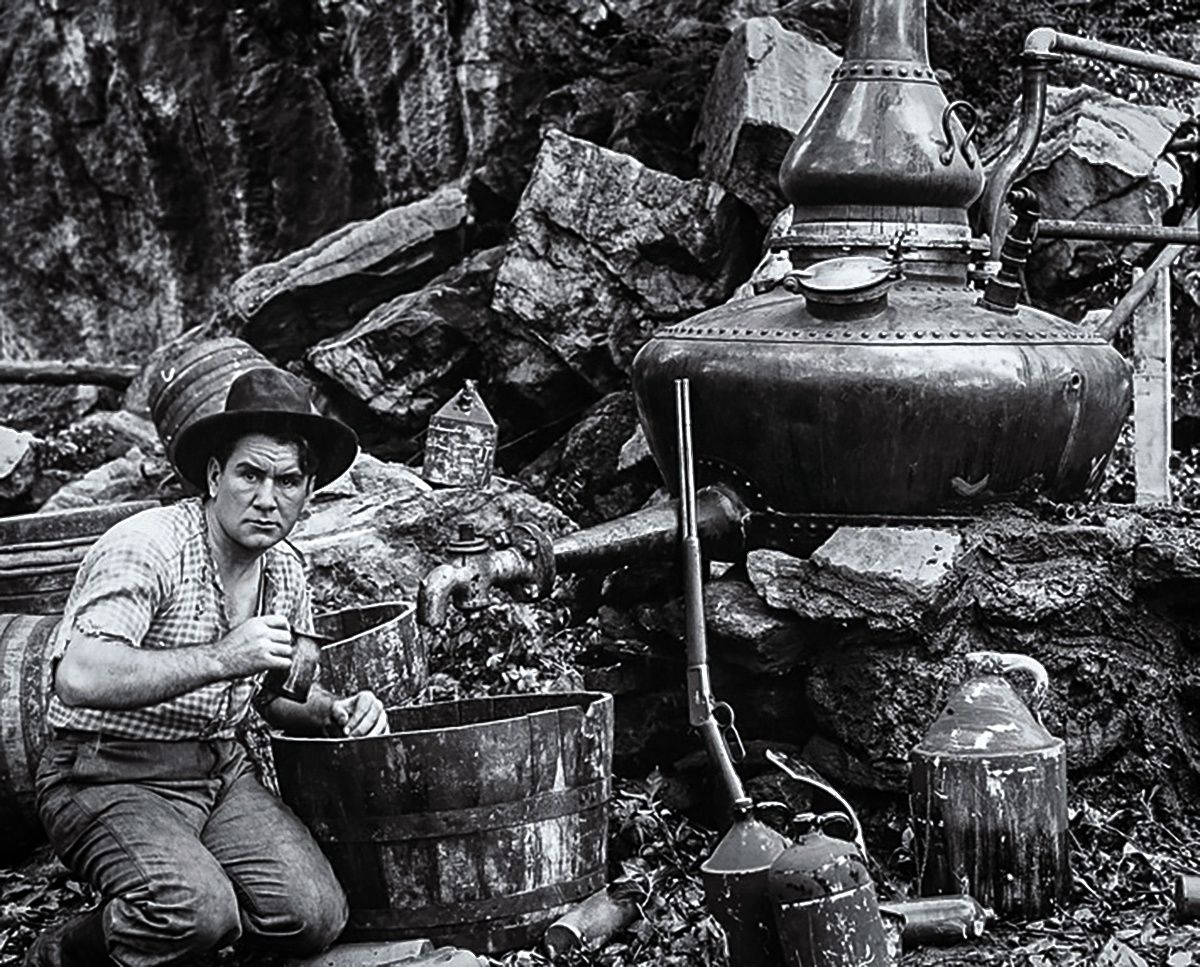 Juice joints, blind pigs, and underground speakeasies popped up all over the country, pouring illegal liquor on the down low, and the money rolled in.
Meanwhile, all that booze had to come from somewhere. Large manufacturers like Anheuser-Busch, Coors, and Pabst Brewing Company switched gears and started making "near beer," malted milk, and processed cheese to stay on the government's good side. Some distilleries were allowed to make whiskey for medicinal purposes, but not many.
That meant the burden of supplying the country with the hard stuff rested squarely on the shoulders of moonshiners and the brave whiskey runners and rum smugglers who delivered millions of gallons to the thirsty masses, sometimes running alcohol from Canada and the Caribbean and sometimes transporting domestic hooch from hidden backwoods stills to urban speakeasies, where it would often be watered down and colored.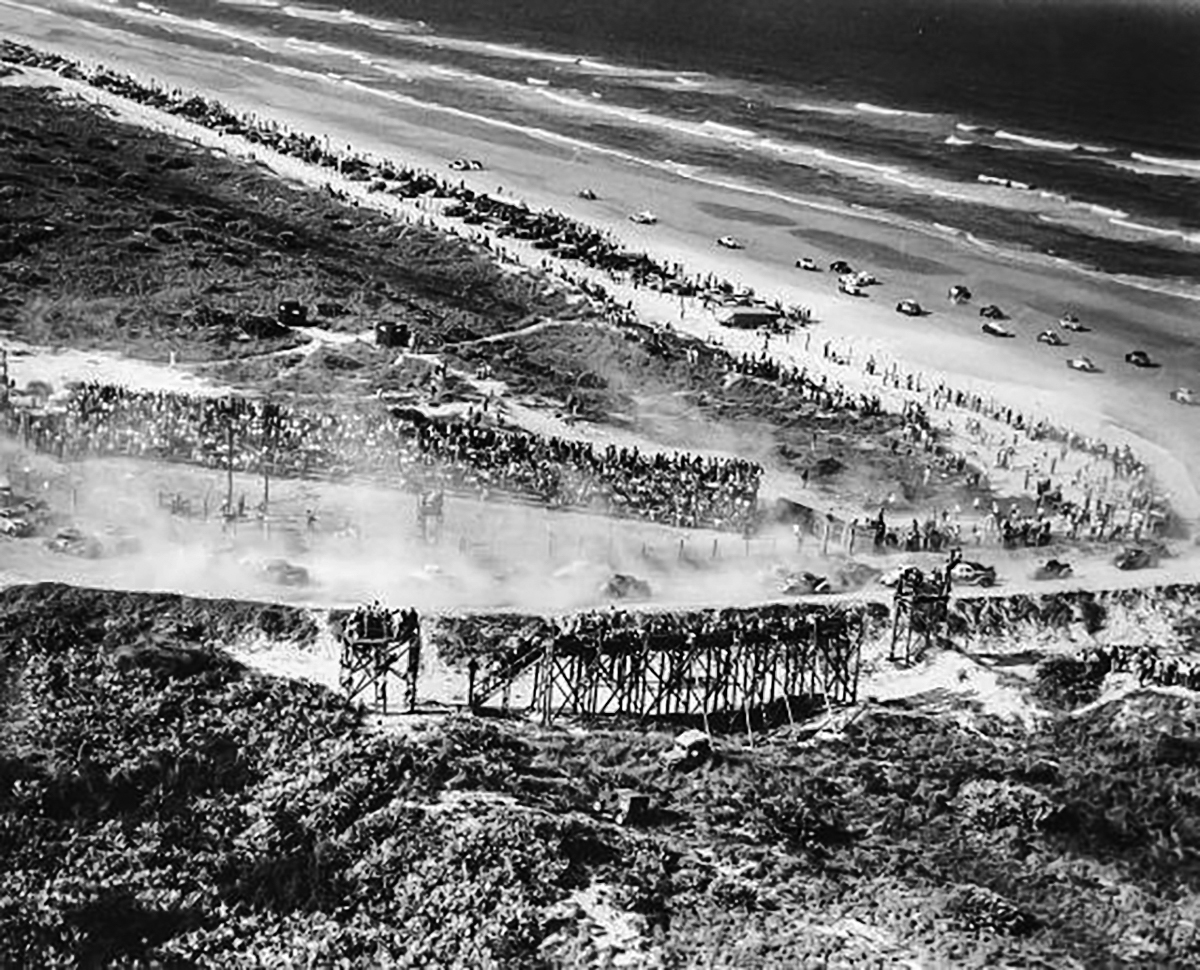 Long before Prohibition, many bootleggers traveled regular routes like milkmen, dropping hooch at front doorsteps to fill prearranged orders. However, running illegal shine from secluded stills in the rural South during the dry era to customers in more populated places was far trickier.
Government officials (aka "revenuers"), given policing powers by the U.S. Treasury Department, were hell-bent on enforcing illegal distribution laws, and getting past them required both smarts and speed.
I recently made a trip to the NASCAR Hall of Fame Museum in Charlotte, North Carolina, and learned that sometimes, the only thing between a whiskey tripper and the law "was a lead foot and a rebuilt engine."
---
Modified Moonshine Mobiles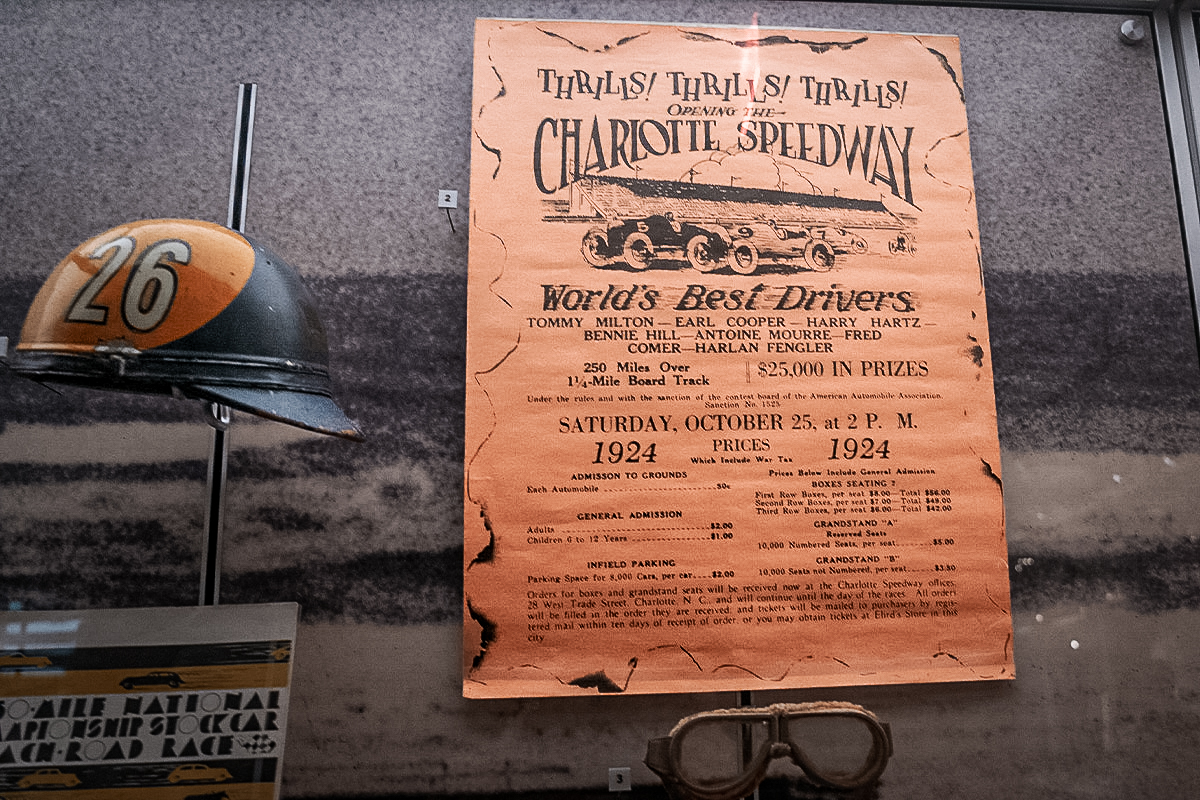 Bootleggers routinely modified factory cars to maximize on-road performance and the vehicle's hooch-hauling space. They typically removed backseats and passenger seats to make room for crates of shine-filled Mason jars. Mechanics even used modified fuel tanks to smuggle gallons of firewater, often hiding the actual fuel tank under the floorboards.  
Successful bootlegging required outrunning the revenuers. Pushing the pedal to 120 miles an hour while hauling up to 1,000 pounds of sloshing hooch was asking an awful lot from early model Fords and Oldsmobiles. Even when Ford came out with its flathead V8 in 1932, a factory engine only ran about 65 horses and would top out at about 85 mph.
A talented mechanic was a bootlegger's best friend. Good grease monkeys could tweak engines to make a moonshine hauler faster and easier to handle than the cop cars that chased them.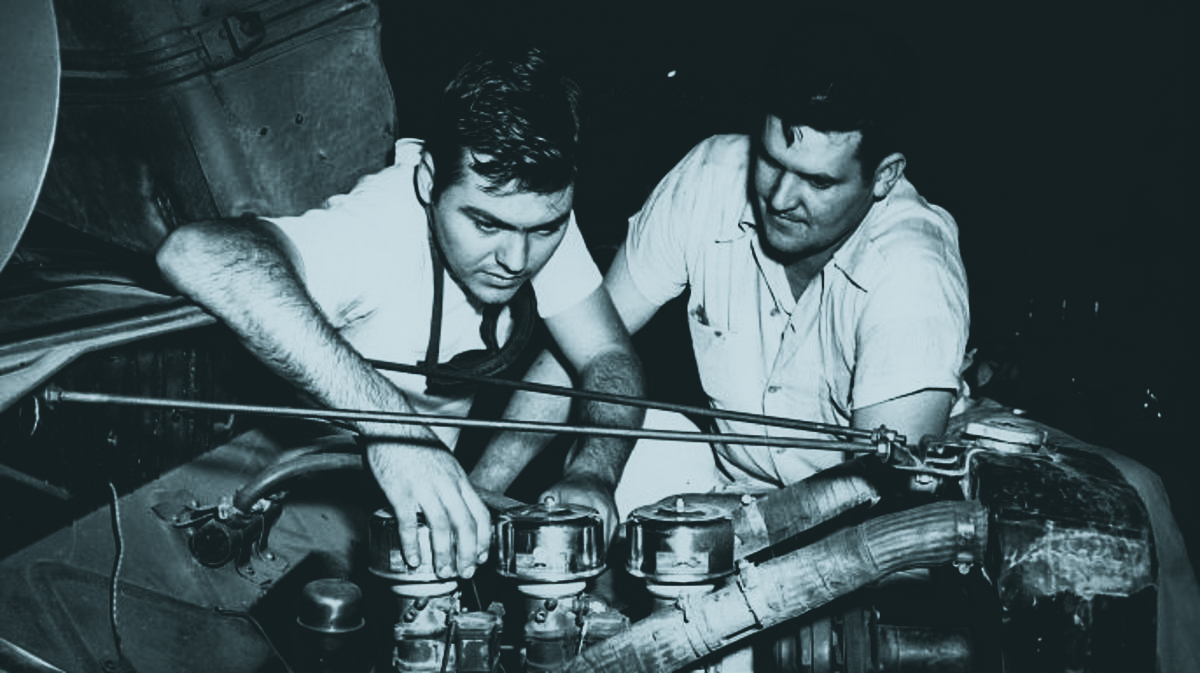 "Being in that business, you had to have a very fast car, and you had to be able to outrun the revenuers or highway patrol or sheriff or whoever tried to pursue you to try and apprehend you," former bootlegger and NASCAR Hall of Famer Junior Johnson told the St. Louis Post-Dispatch in 1990.
Moonshiners would soup up Ford V8 engines, bore and stroke them to maximize cubic inches, slap on a supercharger, and then set the road on fire.
Although a moonshine runner's car was all muscled up on the inside, on the outside, it had to look "stock" so it could fly under the revenuers' radar. Later, hot-rodders would call this a sleeper. Bootleggers would even use ultra-stiff rear suspensions to hide the weight of hundreds of gallons of shine as they sped along twisting country backroads.
---
Drive Like the Devil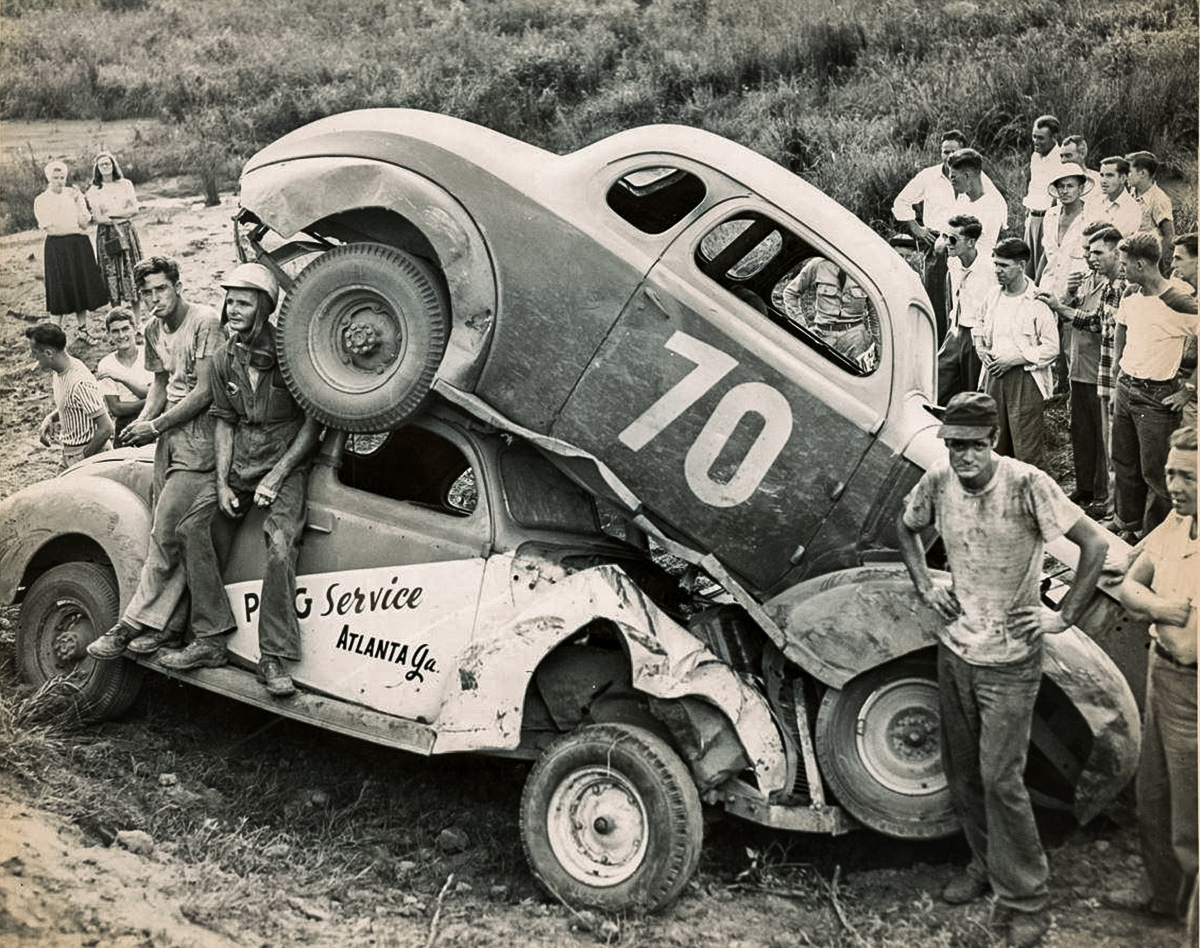 Even a speed demon of a car wasn't much use if the man behind the wheel didn't know how to handle it. Successful hooch runners knew backcountry roads like the backs of their hands and regularly maneuvered the twists, turns, and curves at high speed, in the dark, without headlights — kind of the way modern race car drivers memorize a track so well they can drive it in VR with their eyes closed.
"We lacked another component they had — the drivers," former federal Alcohol Tax Unit agent Joe Carter told Hot Rod magazine in 2005. "Those guys could drive a car like you wouldn't believe. By the time they got to be 14 years old, they could outrun any officer I knew of. They learned how to drive, and they knew every curve, though some of 'em got killed doin' it."
The 18th Amendment was repealed in 1933. Prohibition was over, and America could openly and legally embrace booze again. However, many backyard brewers got used to making and selling their liquor under the government's radar, and their customers got used to buying it without the extra sin tax.
Whiskey trippers kept right on evading revenuers and running bootleg booze through winding backroads and across county lines. Running hooch became a rural tradition à la Dukes of Hazzard that lasted far longer than Prohibition.
"Moonshiners didn't want to share the tax revenue or any of this enterprise they had built from scratch with the federal government," Neal Thompson said in his book Driving With the Devil: Southern Moonshine, Detroit Wheels, and the Birth of NASCAR.
But the people who became experts at hauling hooch couldn't be working all the time, and they discovered something — driving fast is fun as shit, and it's even more fun when you add some healthy competition with money attached.
---
Bootlegging Roots of NASCAR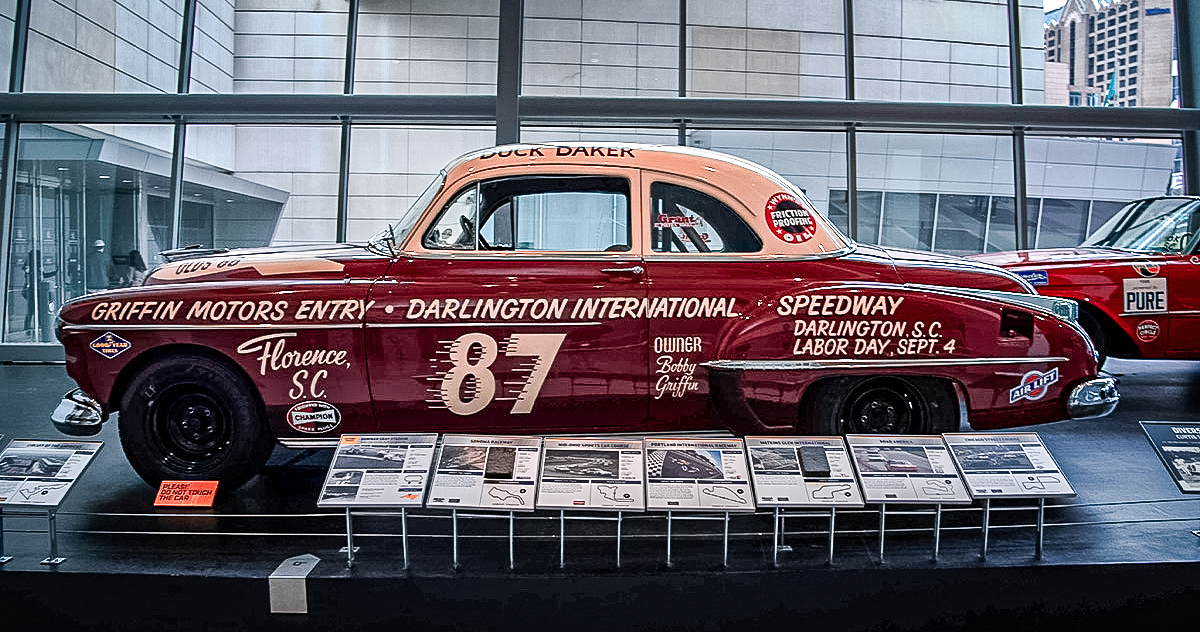 Even before Prohibition was repealed, runners loved to race their souped-up moonshine-running automobiles, pitting their mechanic and driving skills against each other on makeshift dirt tracks.
Those weekend dirt track competitions drew crowds all through the South. Eventually, local fairgrounds started hosting races and invited bootleggers to pit their modified rides against each other for prize money and selling tickets for regular folks to watch the chase.
The bootlegging legacy moved from casual backwoods races to serious competition in 1936 when the city of Daytona hosted a huge organized stock car racing event.
The promotion lost money, but Bill France placed fifth in that race. He would eventually coordinate those random fairground races into an organization with a single set of rules.
A decade after that first Daytona race, the National Association for Stock Car Auto Racing, better known as NASCAR, formalized the sport.
The first official NASCAR race took place on Feb. 15, 1948, back in Daytona. Red Byron, a former moonshine runner, came in first.
---
Bootleggers Know How to Drive
Naturally, booze runners made excellent competitive race car drivers. The early NASCAR scene was full of them.
Junior Johnson, a member of the NASCAR Hall of Fame's inaugural Class of 2010, was the best-known bootlegger in Wilkes County, North Carolina. During his NASCAR career, Johnson won 50 races as a driver and 132 races, and six championships as a car owner (with talents like Cale Yarborough and Darrell Waltrip driving).
At age 25, just one year after his racing career kicked off, he also served time in prison for running illegal hooch.
NASCAR hasn't shied away from its illicit whiskey-running roots. If anything, the organization has embraced them. At the NASCAR Hall of Fame Museum, a display called Heritage Speedway is proudly dedicated to the audacious whiskey trippers who pioneered the sport. Visitors can even take a gander at a life-size moonshine still built by Johnson himself.
Johnson isn't the only early NASCAR driver who built skills running shine. Hall of Fame team owner Raymond Parks, who won the first-ever NASCAR championship, ran one of the largest liquor operations south of the Mason-Dixon.
His first brush with the law occurred at the tender age of 14. He spent three months in jail for transporting corn liquor in the family Ford Model T.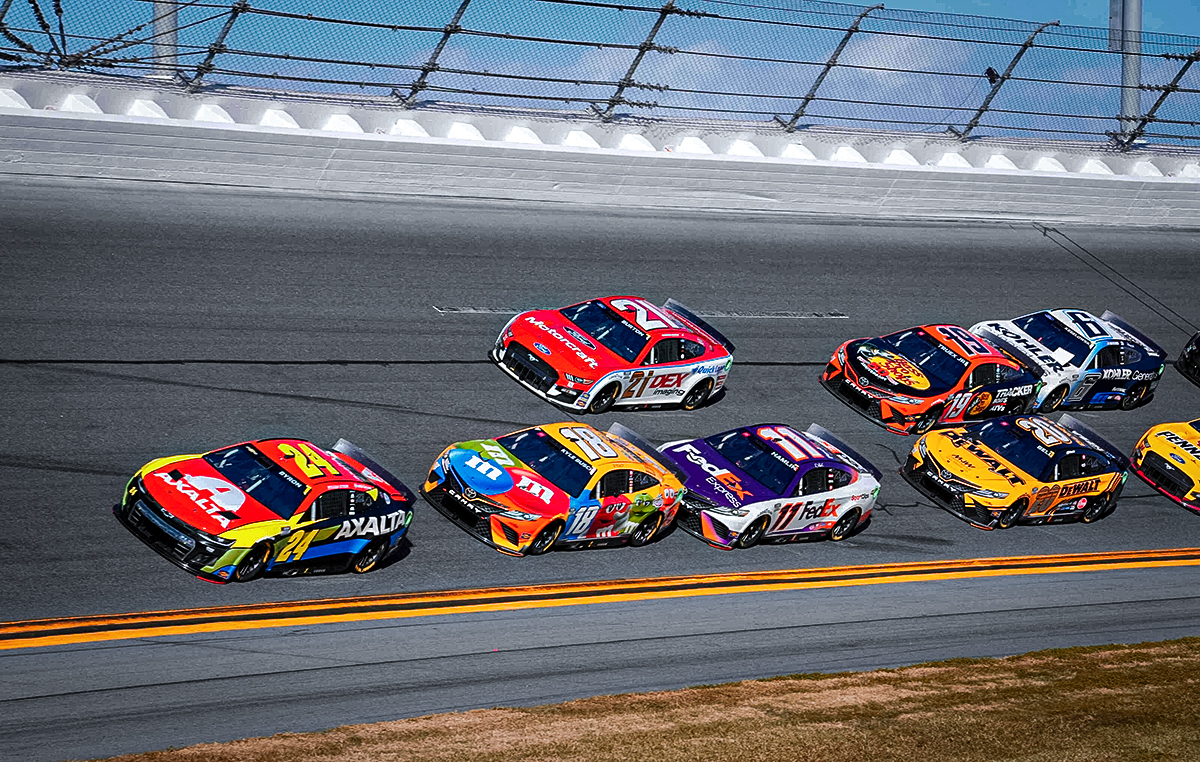 Hall of Fame drivers Wendell Scott, Curtis Turner, and Tim Flock shuttled hooch along tight-twisting backwoods lanes in fast-flying autos before becoming stars on the motor speedway.
"If it hadn't been for whiskey, NASCAR wouldn't have been formed. That's a fact," Johnson told the BBC.
Today's NASCAR drivers didn't have to haul hooch and run from the law to hone their skills, but they still have those backwoods brewers and bootlegging badasses to thank for paving the way and creating one of the fastest and most thrilling sports in the modern world. We should probably all send up some gratitude for those daring, fast-flying, 'shine-riding OGs during that pre-race prayer. 
---
READ NEXT – How To Make Moonshine: A Down-and-Dirty Guide to White Lightning