When the sun started to peek over the horizon and rays of light teased the land to life, I found myself sitting in a treestand anchored to a palm tree. The heat mixed with over 90% humidity was already too much, and as I wiped the sweat away from my brow, I giggled to myself.
It was August, and I was hunting rutting whitetails. I wouldn't have believed it if I hadn't heard horns lock an hour after sunrise. An hour after the boxing match, I saw a buck chase a doe for 20 minutes back and forth across a palmetto-lined pasture.
Two days later, at just a tick after the noon hour, I shot a 118-inch buck in his bed on a spot-and-stalk mission near a canal system adjacent to an ancient cypress swamp. This was one of the most memorable bowhunts of my life.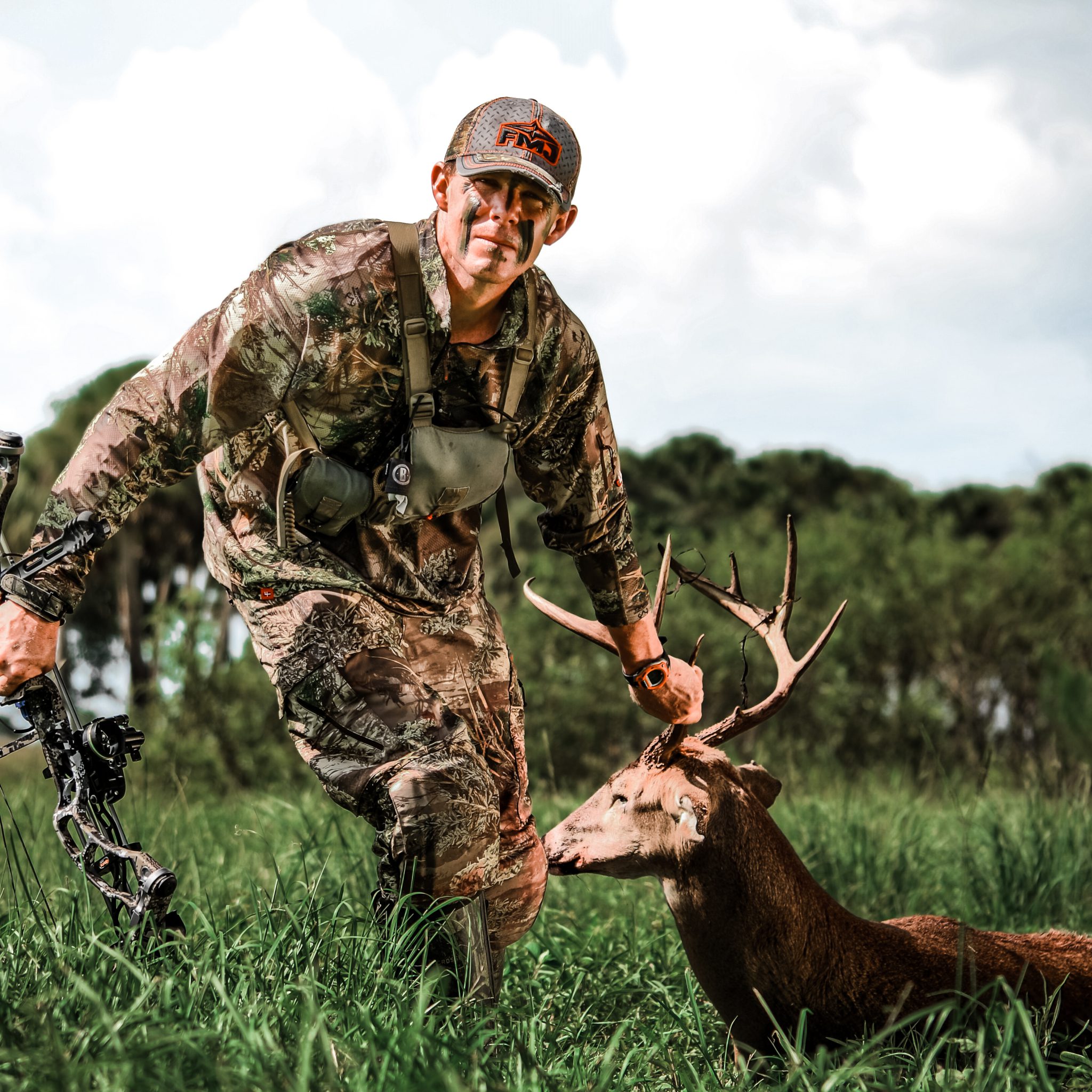 I would recommend a Florida deer hunt to any bowhunter. The Sunshine State, however, isn't a locale for those who measure deer hunting success in inches of antler. Of course, running carbon through a Pope & Young buck is possible, but it shouldn't be expected, especially when hunting on public dirt.
A legal buck in Florida must have five inches of antler on one side, and I can testify that you bowhunt in Florida for the experience and gorgeous scenery, not the size of its whitetail deer. With that noted, big deer do get arrowed each year. If you're looking to bump into a buck wearing a big rack, look to the state's Panhandle region (Zone D).
The state features four hunting zones (A, B, C, and D), and season dates and regulations are complex. Before heading south, be sure to visit the Florida Fish and Wildlife Conservation Commission (FWC) website.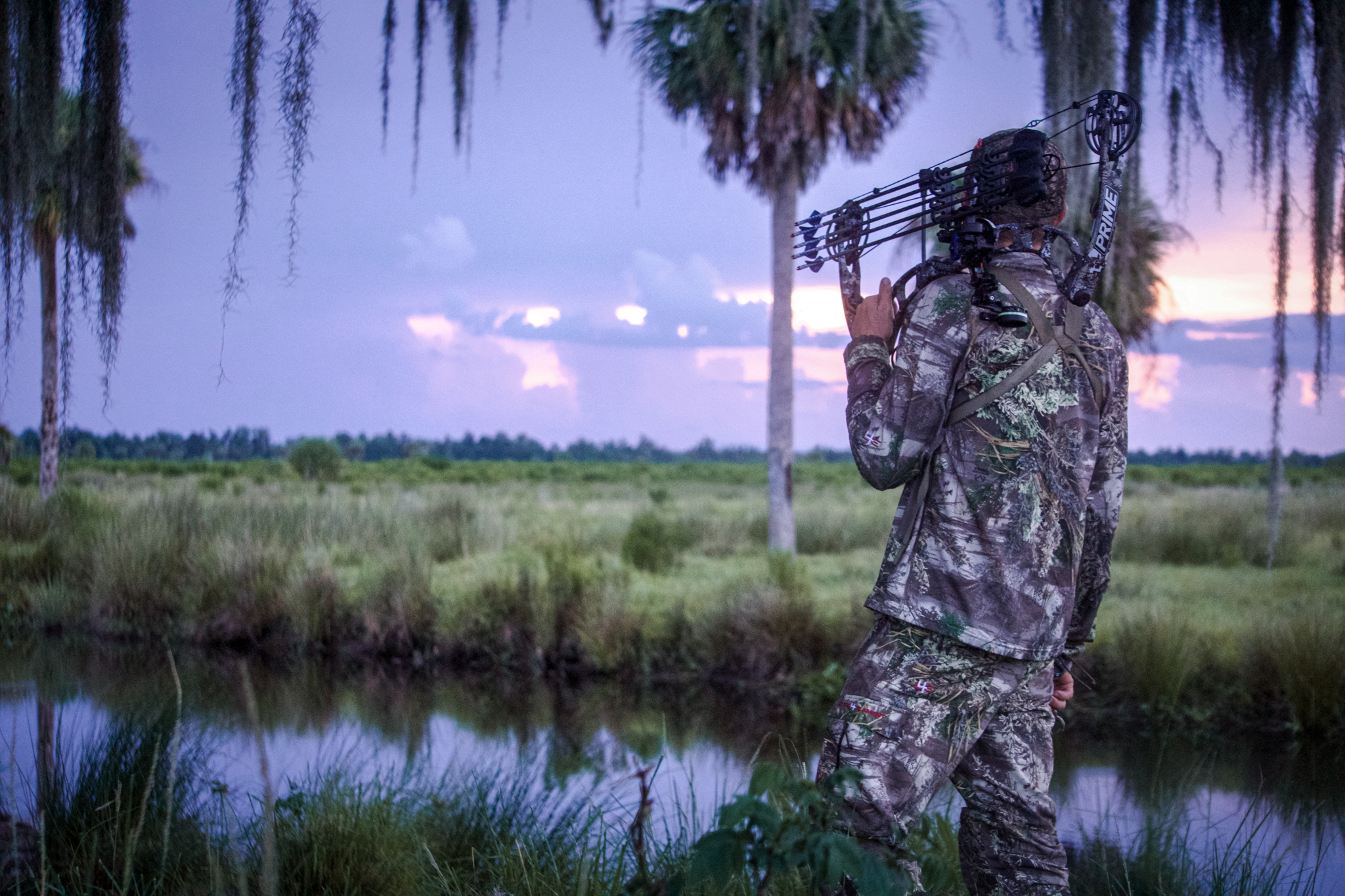 RELATED – Chris Bee Q&A: How Archery Competition Improves Bowhunting Accuracy
---
Florida has created separate archery and crossbow seasons for each zone. Although some season dates overlap, those who like toting a crossbow get extended time in the deer hunting woods. According to the FWC site, 2022's seasons are:
Zone A (South Florida)
Archery: July 31 – Aug. 29
Crossbow: July 31 – Sept. 3
Zone B (Smallest Hunt Zone – Central Florida)
Archery: Oct. 16 – Nov. 14
Crossbow: Oct. 16 – Nov. 19
Zone C (Central & North Florida – largest hunt zone)
Archery: Sept. 18 – Oct. 17
Crossbow: Sept. 18 – Oct. 22
Zone D (Panhandle)
Archery: Oct. 23 – Nov. 24
Crossbow: Oct. 23 – Nov. 24; Nov. 29 – Dec. 3
One thing the DIY crowd always worries about is finding huntable dirt. Don't fret; Florida has plenty of it. The state boasts one of the country's largest wildlife management areas (WMA) systems. Those unfamiliar with WMA access should know that the state has partnered with governmental and private landowners to increase hunting opportunities.
Currently, the state has secured more than 6 million acres of land, and when it comes to locating WMA parcels, the state has gone the extra mile. Go to the WMA Finder tab (under Places to Go) and use Avenza Maps to start your search. If you run into snags, click the Tips For Using the WMA Finder tab and watch the video.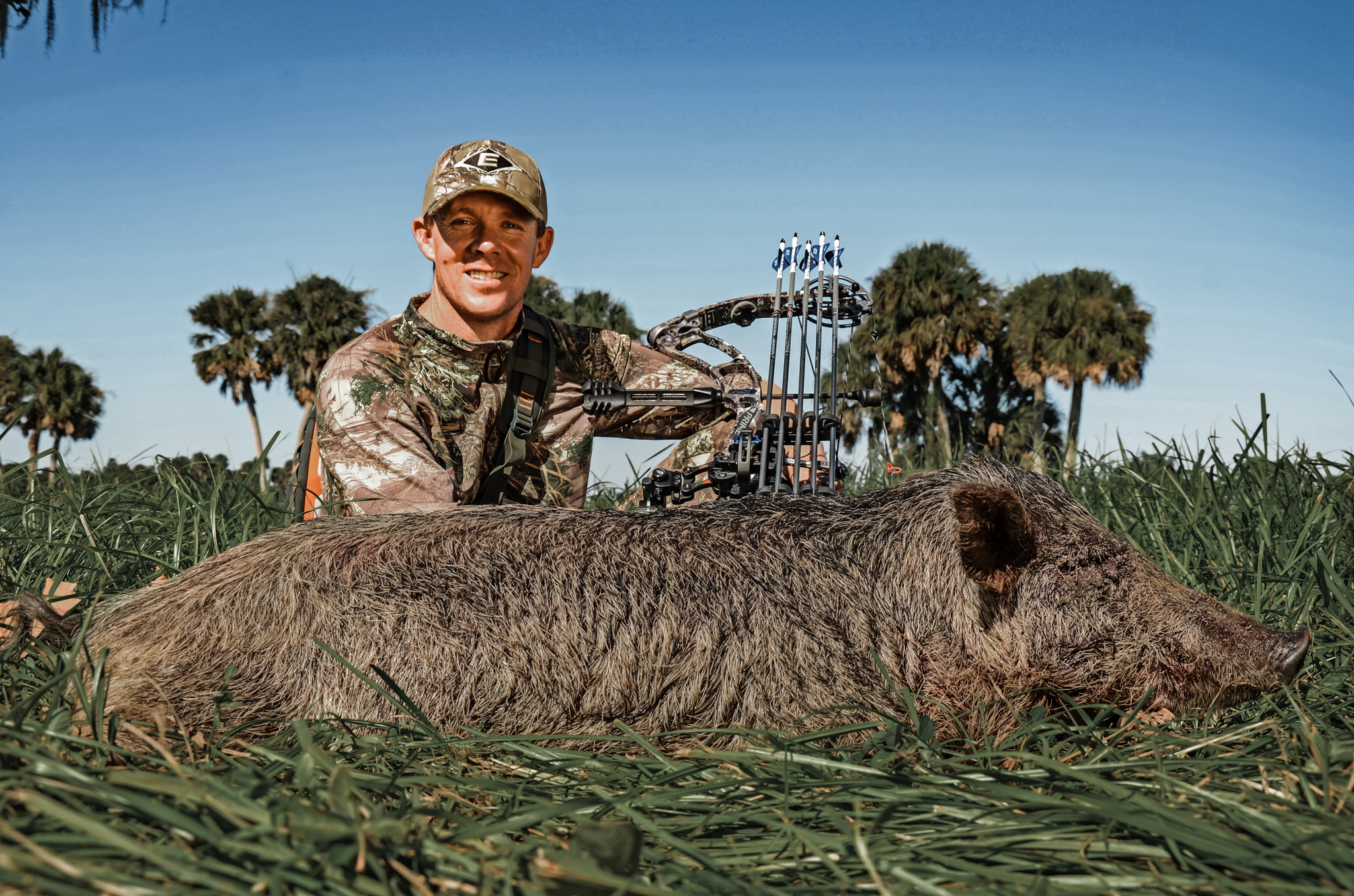 When it comes to population numbers, Florida is deer rich, and the state's estimated 700,000 animals are a big reason why bag limits in the state are so liberal: Hunters can take five deer each, but only two can be antlerless.
All hunters must report their kills and are encouraged to submit buck rack data to the Florida Buck Registry. Hunting rules and restrictions vary by zone and season, so be sure to brush up on the state's hunting rules and regs brochure. Florida also offers youth weekends and limited entry/quota hunts.
Hunting in Florida comes with the added bonus of the state's feral hog population, and wild hog hunting is allowed during most seasons on wildlife management areas (WMAs). Though hog hunting is not permitted year-round on WMAs, most allow you to skewer pork while deer hunting, and your deer license makes you pig legal, even though most WMAs don't require any permit to take wild hogs.
If you want to make a scouting trip to Florida ahead of deer season, there are late spring and summer hog hunts you can take advantage of in many wildlife management areas.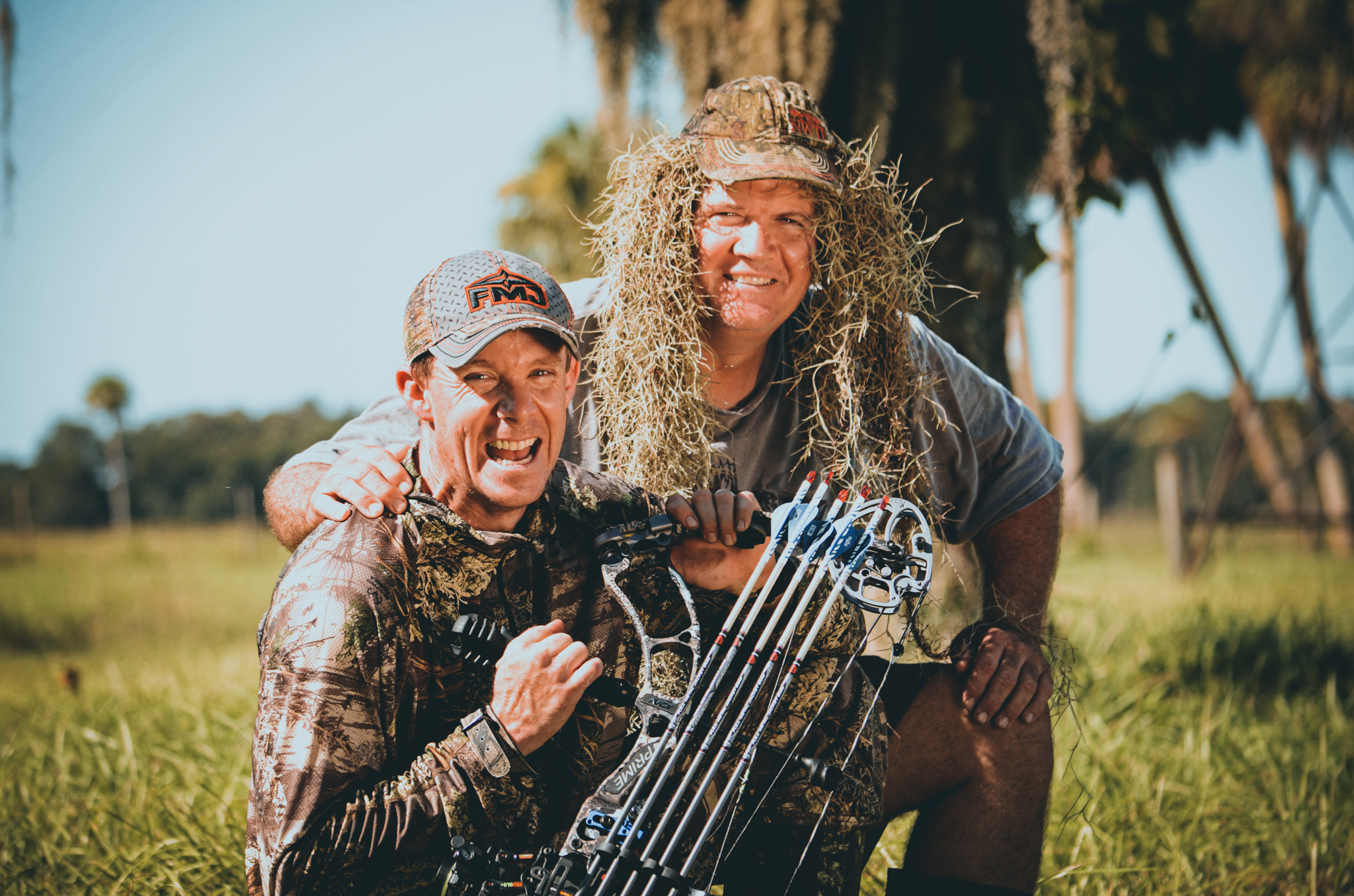 While some chase inches of antler, others are on a quest to hunt various subspecies of whitetail deer, and in Florida, there are four of them:
Florida coastal whitetail deer
Florida whitetail deer
Virginia whitetail deer
Florida Key deer
Like most whitetail states, Florida has plenty of outfitters to choose from for those not wanting to go the DIY route. When selecting an outfitter, do your research and ask lots of questions. You will also find an Outfitters and Guides tab (under Things to Do: Wildlife Viewing) on the FWC website, which will help with your search.
I've hunted Florida a pair of times over the years, and I can't say enough about Hoppy Kempfer and Osceola Outfitters. Hoppy and his team are super knowledgeable and have quality ground. Not to mention, their Central Florida hunt area is only a short drive from Disney and SeaWorld.
If you're on the prowl for a new whitetail deer hunting location, put Florida at the top of the list.
---
READ NEXT – Axis Deer Hunting in Texas Should Be On Your Bowhunting Bucket List