California Gov. Gavin Newsom appears to be following through with a promise he made last year: to introduce anti-gun legislation based on the Texas Heartbeat Act, an anti-abortion law that went into effect in September, hoping to eventually put the US Supreme Court in a pickle.
He announced a forthcoming pair of bills that would allow people to file lawsuits against gun sellers and manufacturers at a press conference last week and also took time to tout a forthcoming bill restricting firearm advertising in the state while Tweeting about his outrage over a gun company with a quirky logo that introduced a scaled-down, rimfire youth version of an AR-15 at the 2022 SHOT Show.
The gun lawsuit legislation is reportedly modeled on the infamous Texas "fetal heartbeat" abortion law and could conceivably put a whole lot of mom-and-pop gun shops out of business. Some believe it is another step toward outright banning guns in the state.
The proposal would allow private citizens in California "to sue anyone who manufactures, distributes, transports, imports into the state or sells assault weapons, .50 BMG rifles, ghost guns, or ghost gun kits," according to the governor's office. The bill is being spearheaded by Sen. Robert Hertzberg (D-18th District).
A separate state Assembly bill will reportedly "specify that a gun industry member has created or maintained a public nuisance, as defined, if their failure to follow federal, state or local law caused injury or death or if the gun industry member engaged in unfair business practices."
The actual text of the bills has not yet been made available.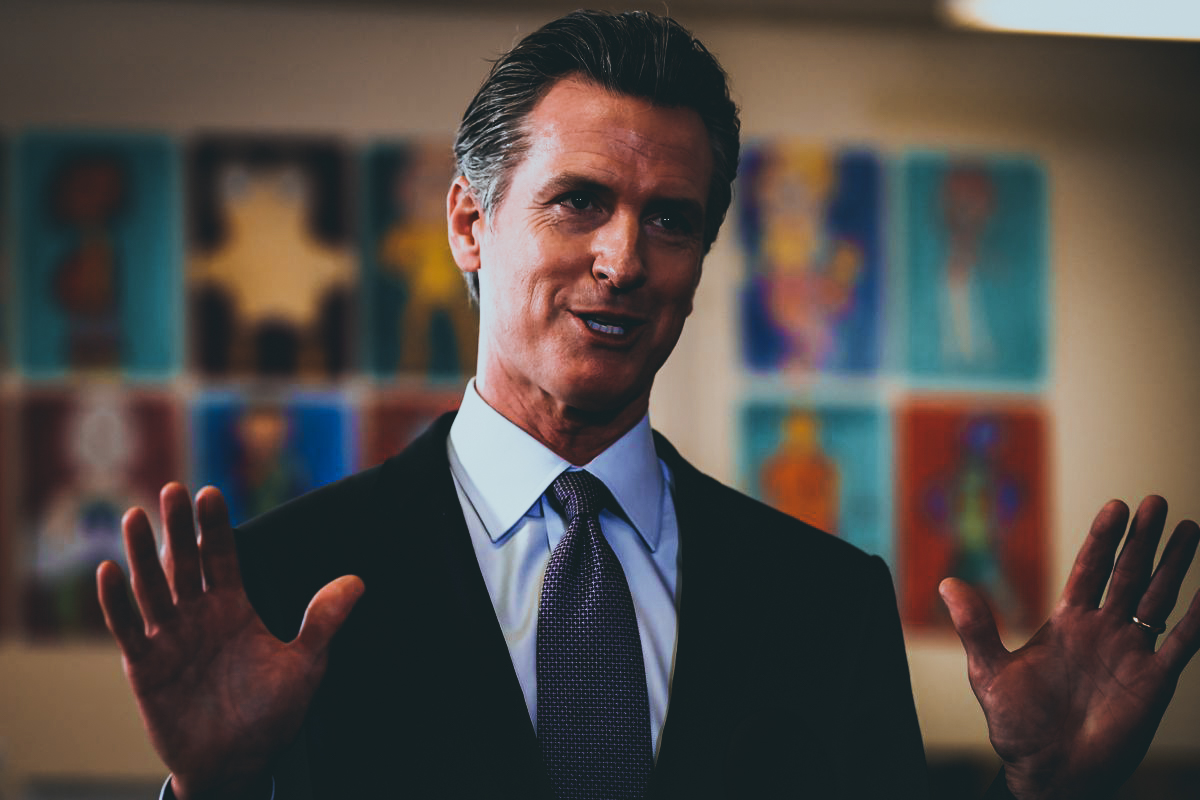 "It's time to go on the offensive with new measures that empower individuals to hold irresponsible and negligent gun industry actors to account, crack down on shameful advertising that targets our kids, and more," Newsom said at the press conference on Friday in Del Mar, California, just north of San Diego. "This is not about attacking law-abiding gun owners – it's about stopping the tragic violence ravaging communities across the country."
The announcement was not unexpected, considering Newsom publicly promised he'd make such legislation a priority after Texas passed its fetal heartbeat law, which is partly why the Firearms Policy Coalition opposed the passage of the abortion law in Texas.
"The two issues are unrelated, so it is clear that [Newsom is] pursuing these agenda items to appeal to his base of liberal voters," Mark Oliva, director of public affairs for the National Shooting Sports Foundation (NSSF), told Free Range American. "That doesn't mean that this isn't a serious attempt, and it is one the firearm industry is taking very seriously."
Newsom says this legislation is modeled on the now-infamous Texas Heartbeat Act, which is currently being appealed, that allows citizens to enforce an abortion ban in the state by suing facilities and doctors who perform abortions, and anyone else involved in helping a woman end a pregnancy after a fetal heartbeat is detected (typically at the six-week mark).
The reason the unconventional law was created in such a way is fairly simple: Because the state isn't actually enforcing the ban, it makes it much more difficult for the legislation to be fought in court and as such, it has been argued, it does not create conflicts with federal laws.
The proposed California gun legislation is intended to function the same way, which would mean any mom-and-pop level gun shop or small custom gun company could be sued out of business, not to mention any manufacturers or importers left in the state.
Newsom's angle is also pretty simple. Since the Texas law is all but destined to make it to the US Supreme Court, his hope is that the court will be put in a position where it cannot uphold the Texas abortion law without upholding the California gun lawsuit law. That's assuming the bill passes in California.
When he made the announcement last week, Newsom essentially dared SCOTUS to treat both issues the same, saying the Texas law is wrong and that the Supreme Court's decision in December to allow it to remain in effect while it's being appealed was "absurd" and "outrageous."
"We'll see how principled the US Supreme Court is," Newsom said.
RELATED – Ohio Gun Laws: Bill Would Protect Gun Rights During Riots, Emergencies
---
But the conundrum Newsom and his allies in the state Legislature hope to hand the Supreme Court might not be the checkmate he thinks it is.
The US Constitution specifically says people have a right to bear arms, and the Supreme Court has upheld that in a broad sense. At the same time, the right to an abortion was granted in the Roe v. Wade Supreme Court decision, but it is not specifically protected in the Constitution.
While SCOTUS has recognized plenty of protections not explicitly stated in the Constitution, law scholars believe the court will be able to make a distinction between the Texas abortion law and the California gun law. Jonathan Turley, a leading legal scholar, and professor at George Washington University said the bill would be "dead on arrival" if written as the governor described it Friday.
"Before you allow citizen enforcement of prohibitions, you have to establish that the prohibitions themselves are constitutional," he wrote in an essay covering the issue. He also noted that a recent California law barring AR-15s could be struck down, pending the results of an ongoing court battle.
The US Court of Appeals for the Ninth Circuit issued a stay on the decision regarding the AR ban pending the Supreme Court's forthcoming ruling in the NYSRPA v Corlett decision.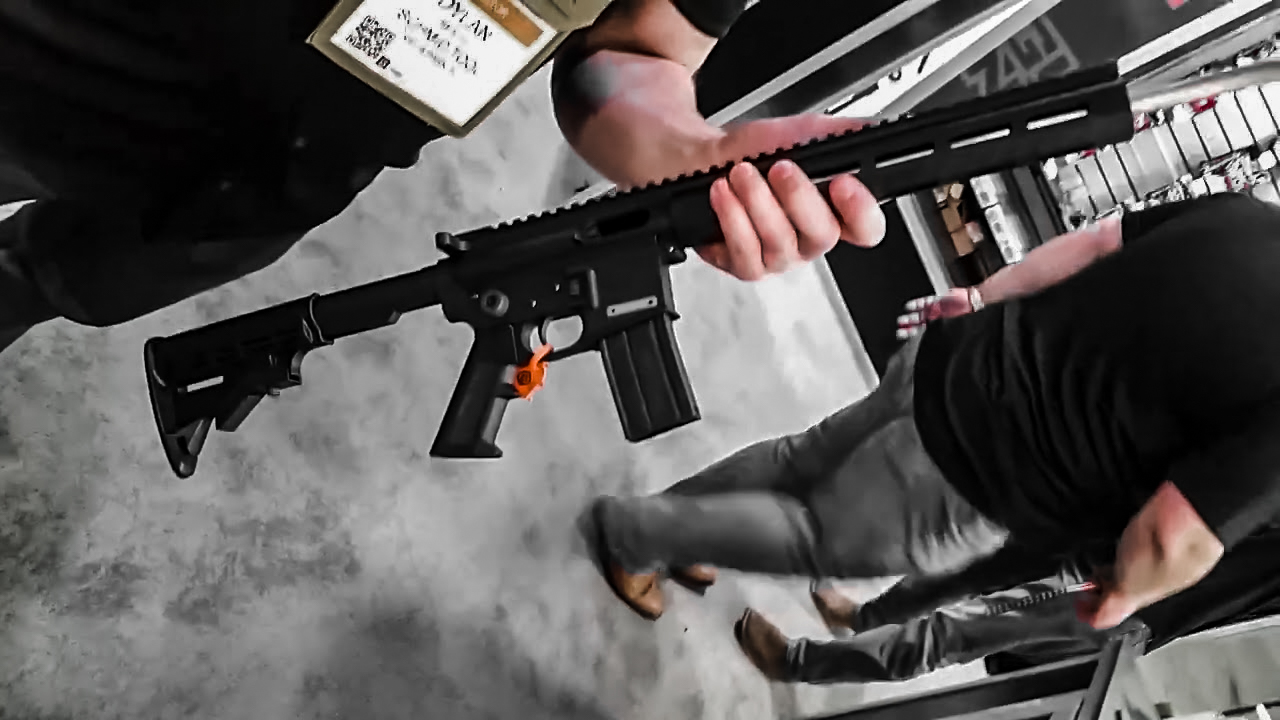 Oliva said a similar law was passed in New York and signed into law by now-disgraced former Gov. Andrew Cuomo and the NSSF is currently working against it.
"NSSF is pursuing a preliminary injunction and challenging New York's law as unconstitutional," he said, adding that the New York Attorney General Letitia James recently respond to the court opposing NSSF's request for a preliminary injunction.
"We are waiting on the court. The problem with these state laws is that they run into the Protection of Lawful Commerce in Arms Act (PLCAA). That law, which has been upheld by the US Courts of Appeal as Constitutional and has been defended by US Attorney General Merrick Garland, says that firearm manufacturers and business cannot be held liable for the criminal actions of non-associated third parties. This is fundamental tort law.
"Those who commit the crimes are the ones responsible for the damages caused by those crimes. Firearm manufacturers and retailers that operate within the limits of the law and regulations are not responsible for the criminal's unlawful use of firearms. That's the same as saying someone can sue Ford and Budweiser for the drunk driving deaths caused on highways. Those individuals that break the law are responsible for their crimes."
Similar legislation proposals have also cropped up in Maryland.
Senate Bill 873 (SB 873) and companion legislation, House Bill 1396, were recently introduced in the Maryland General Assembly. The NSSF says they seek to decimate the firearm industry by gutting the PLCAA. SB 873 would allow the state attorney general to file suit against the firearm industry for the criminal misuse or unlawful possession of a firearm in the state. The bill has been scheduled for a hearing in the Senate Judicial Proceedings Committee on March 2.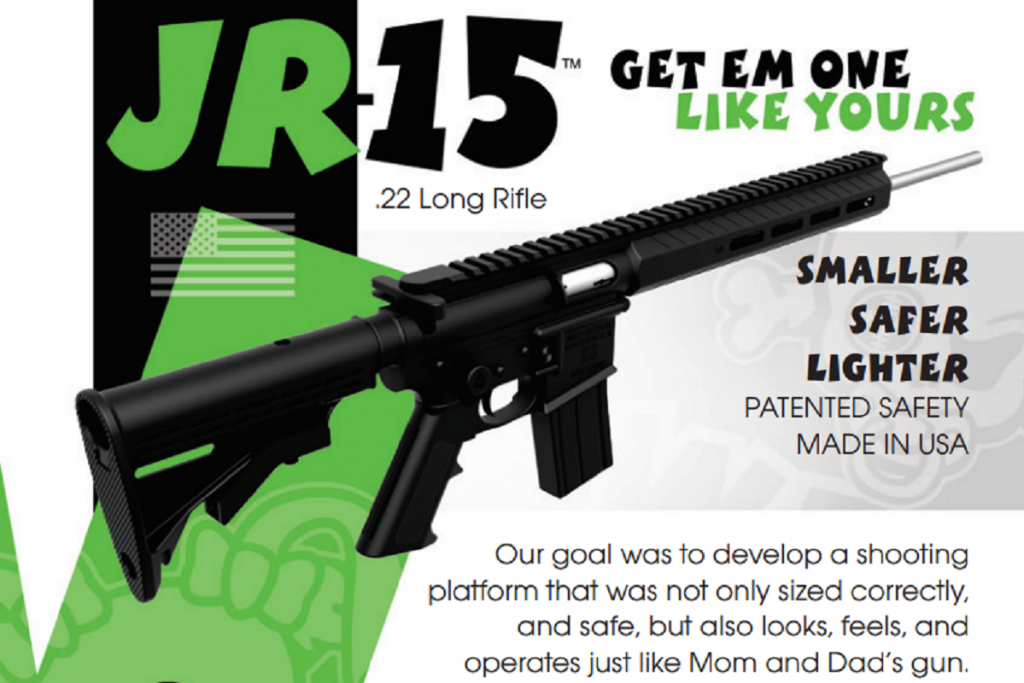 "These laws are a threat to all manufacturers and retailers," Oliva said. "This is another bite at the apple for what is termed 'legislation through litigation.' What gun control cannot achieve because of the high hurdles in the Constitution and Bill of Rights, they're attempting to achieve in the courtroom."
On a different front in California's battle against the gun industry, AB 2571 was recently introduced by California Asm. Rebecca Bauer-Kahn, which would limit the type of firearms advertising and marketing that can be "geared toward children." She and Newsom both commented that the gun industry is using social media, children's books, mascots, apparel, and specific guns to appeal to kids.
They specifically called out Wee1 Tactical, because of its JR-15 rifle, a scaled-down youth-sized version of an AR-15 chambered in .22 LR (available in the spring). Newsom called the company and its rifle "vile," and also criticized the company's logo: cartoonish skulls and crossbones with pigtails and mohawks chomping on pacifiers. One eye is a scope reticle. Awesome.
Newsom said the logo is designed "to look 'cute' to appeal to kids. How the hell did they think that's okay?"
Wee1 Tactical says its goal is to "safely help adults introduce children to the shooting sports."
"Gov. Newsom's objection to this rifle is that it is black and that parents would choose to educate their children about firearms instead of imparting the fear-based lies of lawful gun ownership he clings to," Oliva said.
"Wee1 Tactical's JR-15 is simply a youth-model semiautomatic rifle," Oliva added. "Youth model rifles and shotguns have been in existence for decades and these are often the choice of firearm parents choose to teach their children safe firearm handling and introduce them to the shooting sports and hunting.
"This is just another firearm designed to fit the needs of youth participating in the shooting sports. In fact, this rifle ships with a single-round magazine, and the safety is specifically designed so that it must be intentionally turned off and on."
---
READ NEXT – Washington State's High Capacity Magazine Ban Moving Forward