A so-called "high capacity" magazine ban is moving steadily through the Washington state Legislature. If successful, Senate Bill 5078 would make Washington the 10th state to impose a magazine capacity limit, and there's just one chance left for the public to speak out against the legislation before it heads to the House for a final vote before going to the governor's desk.
SB 5078 passed in the Washington state Senate on Feb. 11 with a 28-20 vote following an emotional debate. It's currently between two public hearings in the House Civil Rights & Judiciary Committee. Once the last hearing is completed, it will move on to the House for debate and a vote.
The first public hearing on SB 5078 was held on Feb. 16; the second is scheduled for Feb. 18 at 3:30 p.m. PST.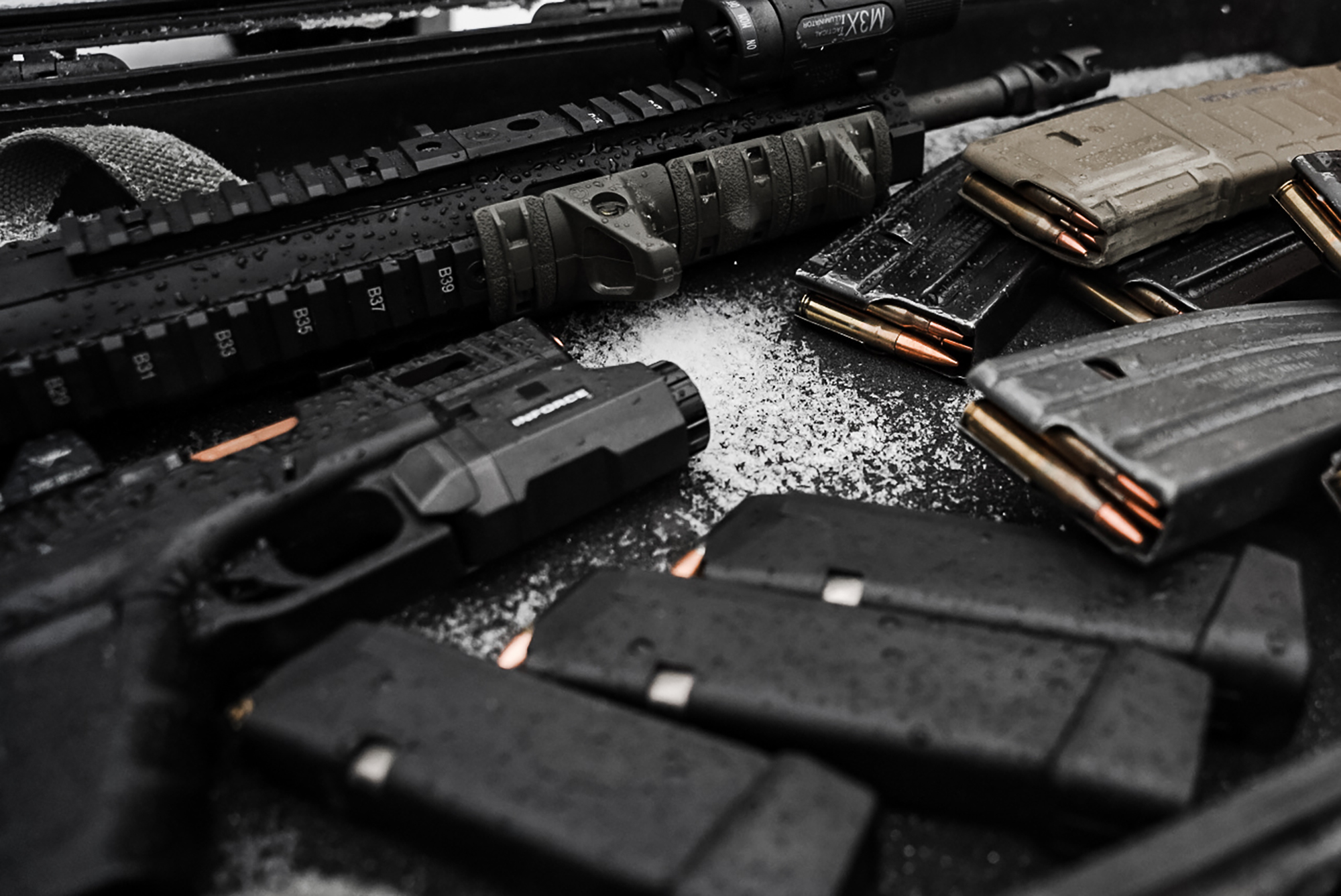 The bill, sponsored by Sen. Marko Liias (D-Everett) at the state attorney general's request, would ban the manufacture, distribution, and sale of magazines with a capacity greater than 10 rounds for rifles and handguns. Its proponents say the goal is to increase public safety, as is typical of such legislation.
The bill also makes the sale, offering for sale, or distribution of a prohibited magazine a violation of the state's Consumer Protection Act.
"The data are clear. States that have limited the sale of high capacity magazines to 10 rounds have achieved significant improvements in public safety," Liias said.
Or not. California has a well-known magazine capacity limit; in 2020, gun deaths drove the state's largest rise in homicides ever. New Jersey, another state that limits mags to 10 rounds, saw shootings rise by 6% in 2021.
The National Rifle Association's lobbying arm, the Institute for Legislative Action (NRA-ILA), has called for Second Amendment supporters to voice their opposition to the Washington bill online.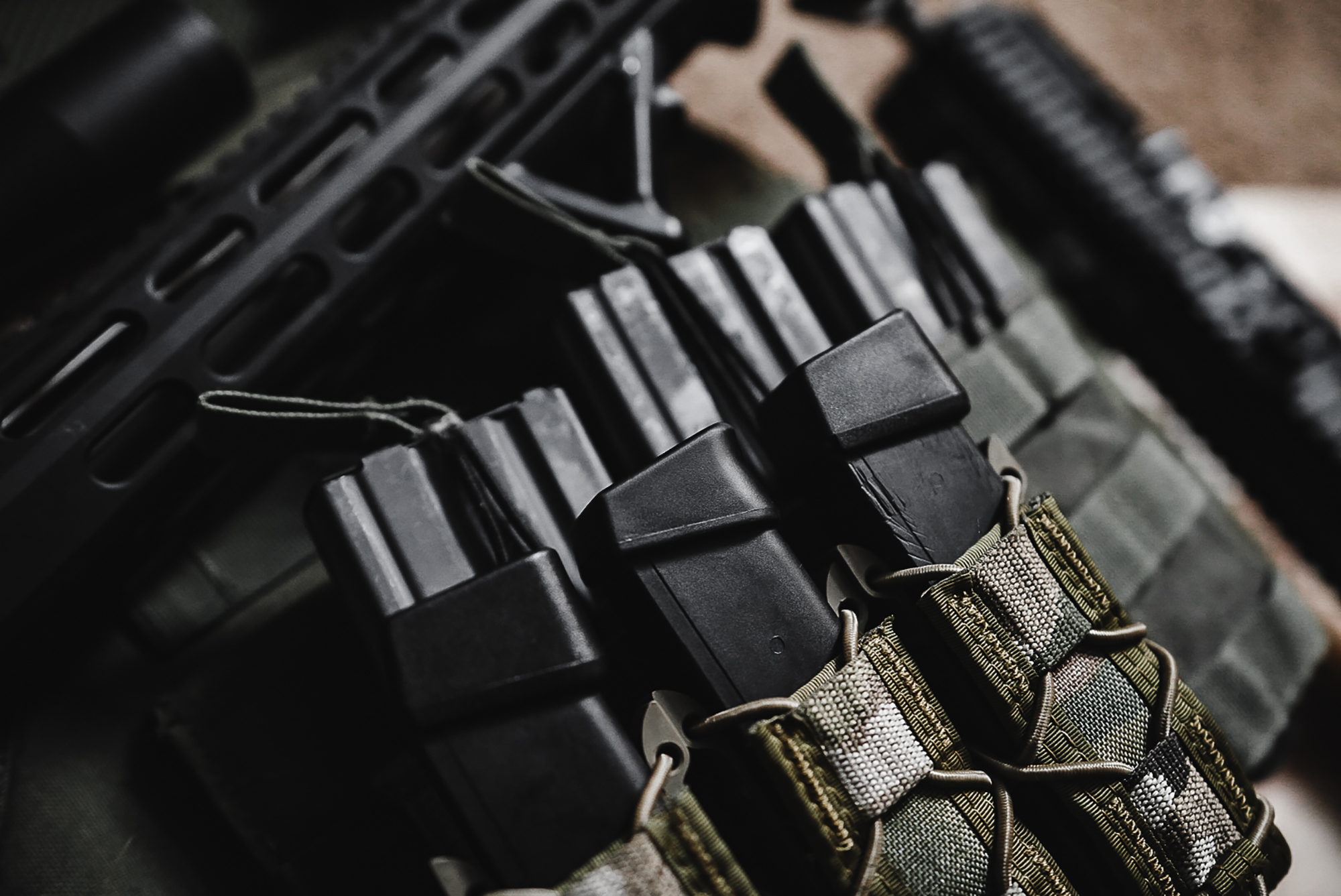 "These so-called 'high capacity' magazines are, in fact, standard equipment for commonly-owned firearms that many Americans constitutionally and effectively use for an entire range of lawful purposes, such as self-defense or competition," the NRA-ILA said on its website. "For example, the Glock 19 was the most commonly purchased firearm of 2021 and has a standard-issue magazine that holds 15 rounds of ammunition."
If the bill becomes law, violations would be considered a gross misdemeanor carrying a potential 364 days in jail or a fine of up to $5,000.
The legislation is not without its detractors, as the close Senate vote indicates. Sen. Phil Fortunato (R-Auburn) is one of them. He proposed several amendments to the bill, which were not adopted.
"A criminal is not going to look at the law and a criminal is not going to say, 'Oh you know what, I better not commit murder, better not rob this store with a magazine [with] more than 10 rounds," Fortunato said.
RELATED – Rash of LA Train Robberies Continues: 82 Firearms Stolen, Possibly More
---
High Capacity Magazine Ban Would Impact Sales, Not Possession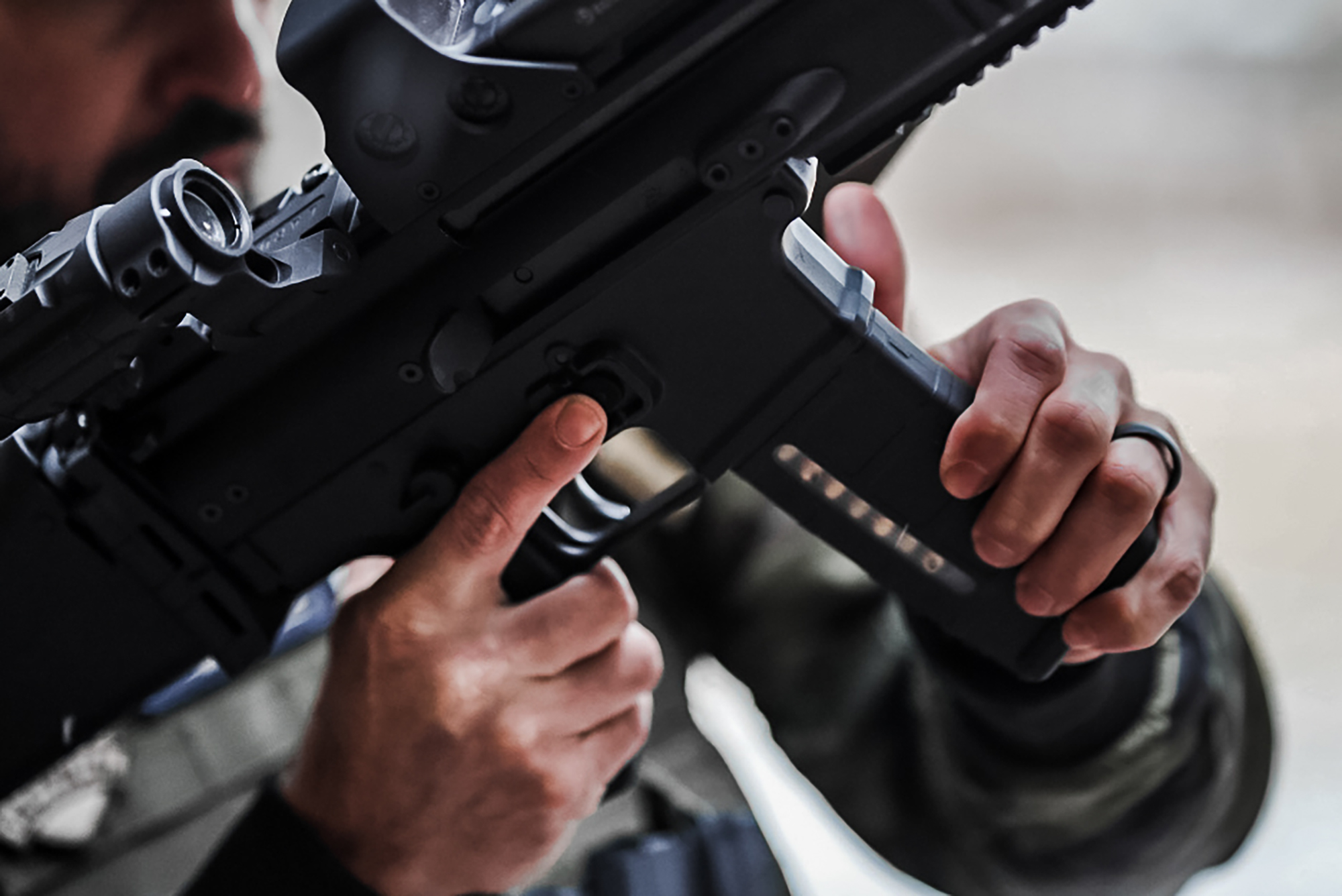 SB 5078 does not ban the possession of standard-capacity magazines. That means people would be allowed to keep and use mags they already own without modifying, selling, or otherwise surrendering them, as residents of most states with mag bans have had to do. Washingtonians could also, conceivably, purchase standard-capacity mags in other states.
Additionally, the bill would not apply to law enforcement and military personnel.
The fact that the bill would do nothing to remove standard capacity magazines that proponents say are so detrimental to public safety makes the bill's opponents question its core merits.
"It's another piece of legislation that seems more driven by emotion than reason," said Rep. Jim Walsh (R-Aberdeen). "It's very easy to get around the restraints it would put on individuals."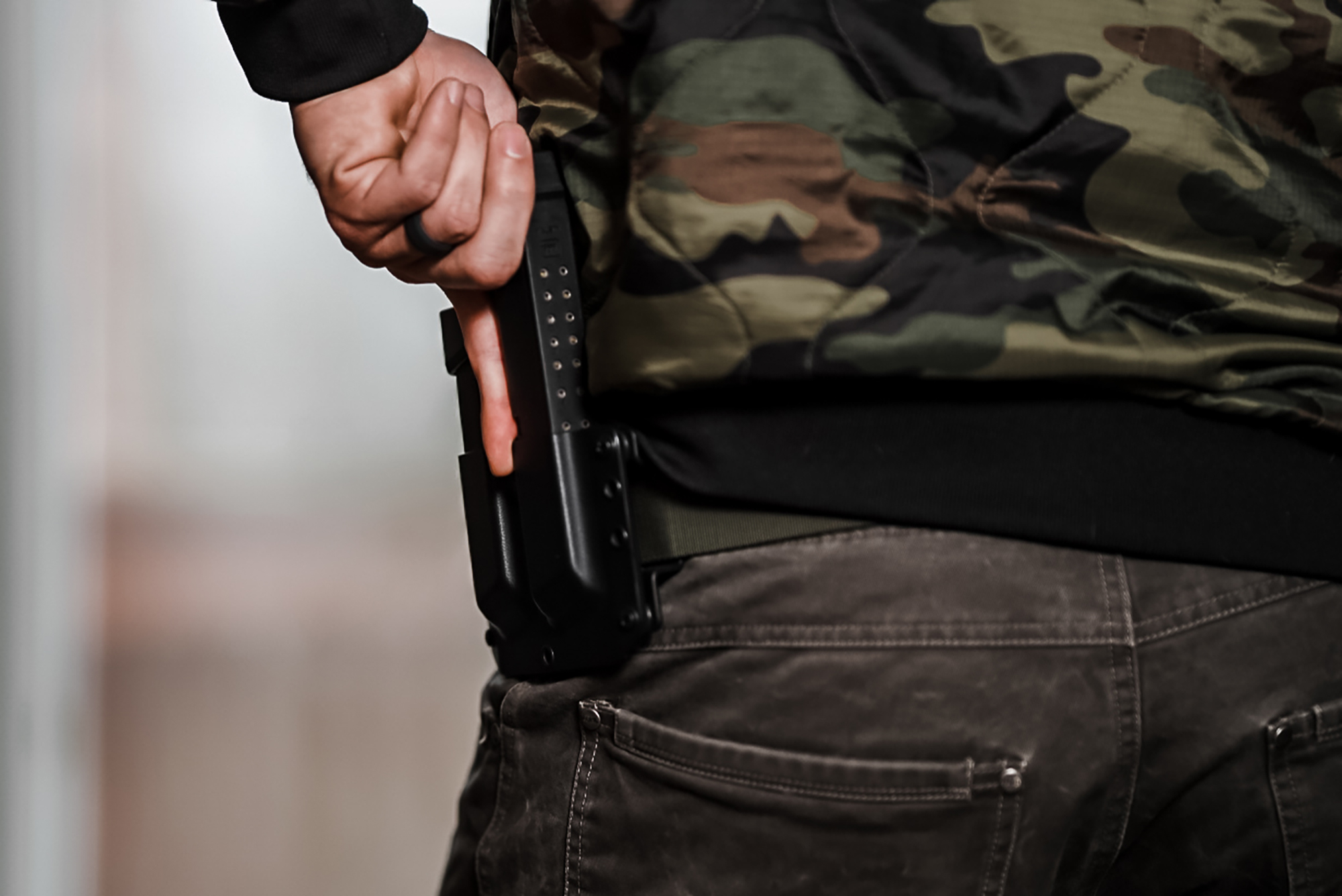 Those championing SB 5078, including State Attorney General Bob Ferguson, have said in debates and in the press that limiting magazine capacity can force criminals engaged in shootings and mass shootings to stop and reload, buying time for potential victims to escape and for law enforcement to respond — a "fact" espoused by the Alliance for Gun Responsibility.
The assumption that criminals or mass murderers would only use 10-round mags aside, anyone familiar with firearms knows this assertion is dubious at best. Back in 2013, Sheriff Ken Campbell of Boone County, Indiana wanted to put the notion to the test, and he did it on video (below).
The test was conducted with an experienced male shooter and a novice female shooter. Both were able to repeatedly fire 30-round shot strings with accuracy at three targets using 15-, 10-, and 6-round magazines in less than 30 seconds. The male shooter was able to fire three 10-round magazines on target in 18.05 seconds, and five 6-rounders in 21.45 seconds.
RELATED – ATF Compiling 'Form 4473' Database With Nearly a Billion Records So Far
The NRA-ILA is encouraging people to oppose Washington's 'high capacity' magazine ban by visiting the House committee website. Select "Committee: Civil Rights & Judiciary and Meetings: 2/18/22 at 3:30 PM," and select "Agenda Item: ESSB 5078 Large capacity magazines." Under Type of Testimony, select "I would like my position noted for the legislative record," and then select "CON."
California, Colorado, Connecticut, Hawaii, Maryland, Massachusetts, New Jersey, New York, and Vermont all currently have laws restricting magazine capacity. Colorado's capacity limit is 15 rounds, while the rest have a 10-round limit. Vermont limits long gun magazines to 10 rounds, but limits handgun magazines to 15.
Maryland is the only one of those states that doesn't ban the possession of "high-capacity" magazines, similar to the proposed Washington law. Colorado allowed the grandfathering of mags owned before its ban went into effect, as did Massachusetts and Vermont. Connecticut required registration for grandfathered magazines.
California's magazine ban grabbed headlines in November when the 9th US Circuit Court of Appeals overturned two lower court judges who said the ban was unconstitutional in a split decision that could still be headed for the US Supreme Court.
---
READ NEXT – Ohio Gun Laws: Bill Would Protect Gun Rights During Riots, Emergencies