Our dads and granddads knew the deal. It didn't matter the location or season. Beer was cheap, American, ice-cold, and best enjoyed outdoors. Hunting camp, fishing trips, summer league softball games, horseshoe pitching, drive-in movies, barbecues, and after splitting wood, lawn mowing, or driveway shoveling — beer slaked the biggest thirst, didn't cost much, and tasted like beer should: smooth, golden, and with just enough bite on the back of your tongue to make your eyes water by the fourth hot-summer gulp. 
These days, beer culture has turned into an exercise in snooty navel-gazing. That's not to say there aren't some killer craft beers being brewed that are worth a few extra bucks. But when Kyle-with-the-flat-brim shows up at camp opining about ABVs, IBUs, and subtle notes of citrus, acacia wood, and midnight sun in the $10 can he's sipping from, order must be restored. You are not wrong for wanting to throat-punch Kyle.
To help remind us that beer was a necessary rite of passage, made us feel like a million bucks when we snuck it from the fridge in our parents' garage, tastes best when cracked open outdoors, and doesn't require a master's degree to explain why it tastes so good, here's a look at 10 cheap, classic  American beers that you should put on ice pronto.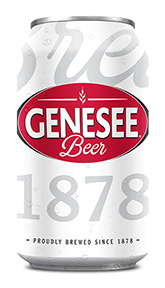 Genesee (American lager)
Known as "Genny red-eye" by its most loyal fans — because of the red oval on the label, not the next morning's hangover — Genesee has been a Rochester, New York-brewed American icon for over 125 years. Pop open a can at a tailgate party or trailhead and you'll enjoy the same refreshing taste that made it an easy-drinking staple back in 1878.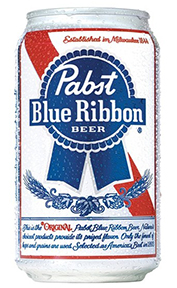 Pabst Blue Ribbon (American lager)
The one thing that hipsters got right was their obsession with PBR. In their influencer-led search for the genuine article, PBR happened to be the right brand at the right time with the right taste. While longtime Blue Ribbon drinkers might be a bit pissed at the spotlight and grumble at camp or in the barn, they're secretly enjoying their OG status.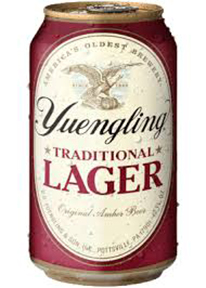 Yuengling (amber lager)
Hailing from the oldest operating brewery in the US, Yuengling, ironically enough, means "youngster" or "young person." The beer's following, however, transcends all ages. Six-packs and cases tend to be the most common form of transport for this Pennsylvania-born lager, but make sure you experience the 24-ounce bomber by a charcoal grill at least once in your life.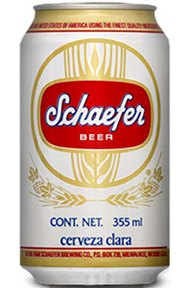 Schaefer (American lager)
Known as "the one beer to have when you're having more than one," Schaefer, originally brewed in New York City, was the official beer of the Brooklyn Dodgers from 1951 to 1957. It was also one of the highest-selling beers in the country in the '70s, so chances are pretty good that a can or two can be found in old Kodak pictures from your parents' childhood.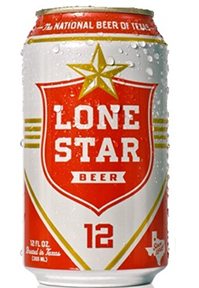 Lone Star (Mexican-style lager)
This list wouldn't be complete without the light-bodied, goes-with-anything "national beer of Texas." A day's-end go-to for ranchers pulling skinny cows out of the mud and the primary reason for bad decisions by teenagers across its namesake state, Lone Star has a list of pop-culture references as long as your arm — from the FM dial to the silver screen. The stars at night aren't the only big and bright thing from Texas.
Schlitz (American lager)
Back in 1902, Schlitz was the largest beer producer in the country. So there's truth in advertising when their slogan said "When you're out of Schlitz, you're out of beer." Interesting fact: The original Schlitz beer formula was lost sometime in the '70s when production changed hands, but the beer's popular taste was re-created through research and interviews with former Schlitz brewmasters and taste testers. Only the most discerning palate knew the difference — or so they say.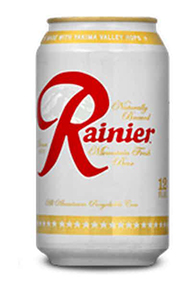 Rainier (American lager)
While no longer brewed in the Pacific Northwest, that's where the Rainier brand still hangs its raincoat. Rightly so, since Mount Rainier seems to be staying put. Even with the giant transplant population of Easterners and a tidal wave of craft breweries in Washington and Oregon, Rainier is still the PNW born-and-raised beer of choice for pretty much any activity that involves fresh air. And rain.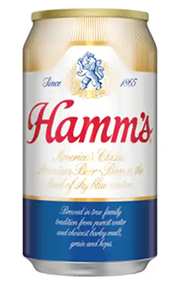 Hamm's (American lager)
Hamm's might hold the record for number of breweries making its beer in the US. From 1865 into the 1970s, Hamm's produced beer in San Francisco, Los Angeles, Baltimore, Houston, and St. Paul, where it's still brewed today. The brewery also used a popular cartoon bear in its advertising beginning in the 1950s that worked its subliminal messaging to convince people that Hamm's = the land of sky blue waters.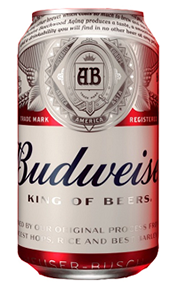 Budweiser (American lager)
Likely the first sip of beer for 99.9% of Americans, Budweiser cannot be excluded from the list. There's no denying that even the smell of a newly popped Bud sparks good and bad memories for most of us — but mostly good. As available as the King is and always has been, it's no wonder.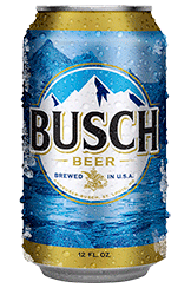 Busch (Bavarian-style lager)
A quick search of couch cushions for spare change and a peek under the seat of your car is usually enough to get a six-pack of Busch. Well, anecdotally speaking anyhow. Only just introduced in 1955, Busch is a relative newcomer to this list. But as the cheaper and no less drinkable cousin of Bud, it skyrocketed in popularity. Plus, when Busch beer invites you to head to the mountains — just look at that logo — there's really no good reason to say no.
Read Next: