A 2015 survey from the American Council of Trustees and Alumni found that half of all Americans are unaware of when the Civil War took place. In an innovative effort to educate Americans and promote deeper understanding of that conflict, the American Battlefield Trust joined forces with Wide Awake Films to bring America's deadliest war to life through virtual reality.
The Civil War 1864 experience is an immersive video series that injects viewers into 1800s-style combat. The four-part virtual reality series — available for free — presents the war in a way battlefield tours never could.
Check out part one of four below to experience combat through the eyes of a Civil War soldier.
Related: Washington Crossing the Delaware in 1776 Was a Last Resort
Viewers begin their virtual journey in a trench, where Confederate soldiers duel with a Union sniper. With a good pair of headphones, viewers can hear the whips and snaps of sporadic incoming rounds narrowly missing their intended target. The claustrophobic scenario illuminates how the latter half of the American Civil War forged a new style of defensive combat. The Napoleonic tactics of advancing shoulder to shoulder gave way to the entrenched wars of attrition that became synonymous with World War I.
In the next installment, the viewer follows Union troops as they desperately defend their own trench against advancing Southerners. The enemy cannons and Minié balls splitting the air add a layer of authenticity that even the best tour guide could never replicate.
The series continues with Union troops on a deadly reconnaissance patrol. As the soldiers nervously seek out the enemy, the viewer controls where to look, transforming the Civil War from a sepia-toned history lesson into a lived experience.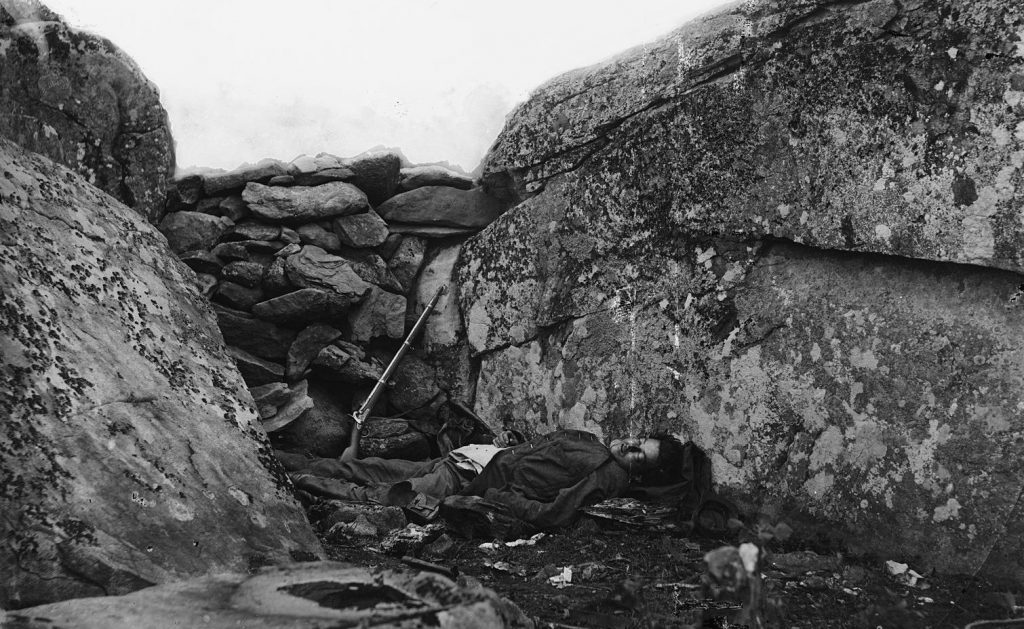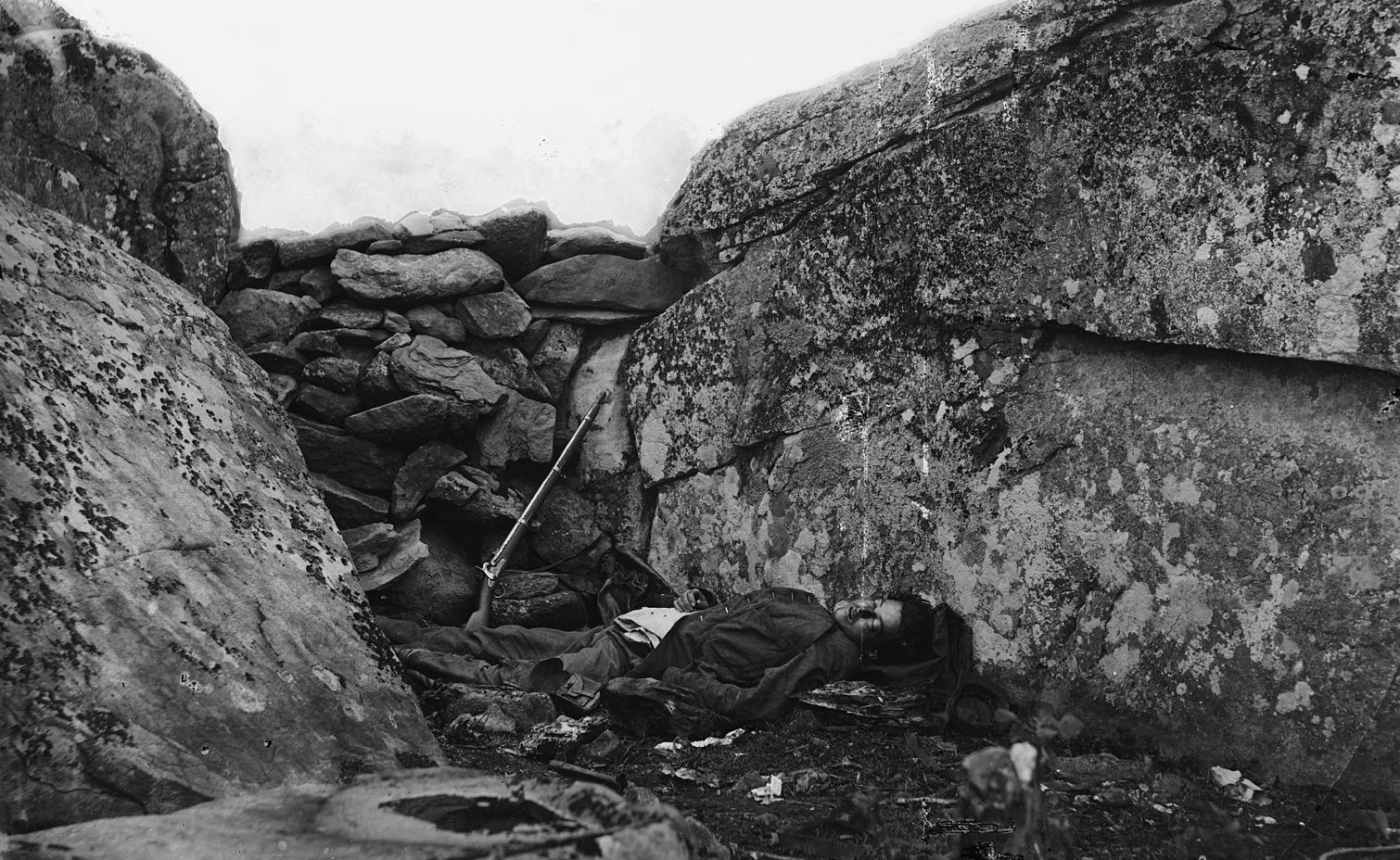 Related: Everything You Know About the Boston Tea Party Is Probably Wrong
Civil War 1864 concludes with a glimpse into the horrors of a Civil War field hospital, where amputation seems to be the cure for all ills. Each installment adds to the interactivity by including interesting facts that appear in 360 degrees.
By exploring history in new, interactive ways, future generations are more likely to carry on Lincoln's famous directive that Americans remain dedicated "to the unfinished work which they who fought here have thus far so nobly advanced." His enduring words were first spoken at Gettysburg, just months before the video series takes place.
Read Next: Everything You Know About the Boston Tea Party Is Probably Wrong