Mushroom hunters are badass. Foraging for wild edible mushrooms is a challenge that's all about the thrill of the hunt that ends, hopefully, with a freezer full of nutritious and medicinal mushrooms, all for free. It's for the stout-hearted who are dissuaded by yarns about deadly mushroom dinners gone wrong. Fortunately, in the case of sheepshead mushrooms, the stakes aren't quite so high, but the rewards are great.
Sheepshead mushrooms are also known as Grifola frondosa, the Hen of the Woods mushroom, or maitake mushrooms. Every once in a while you'll hear it called a maitake sheepshead. It's been traditionally used in Japan and China to treat ailments like diabetes and hypertension for ages. It can be found there and is quite common in forests across North America, and in Europe.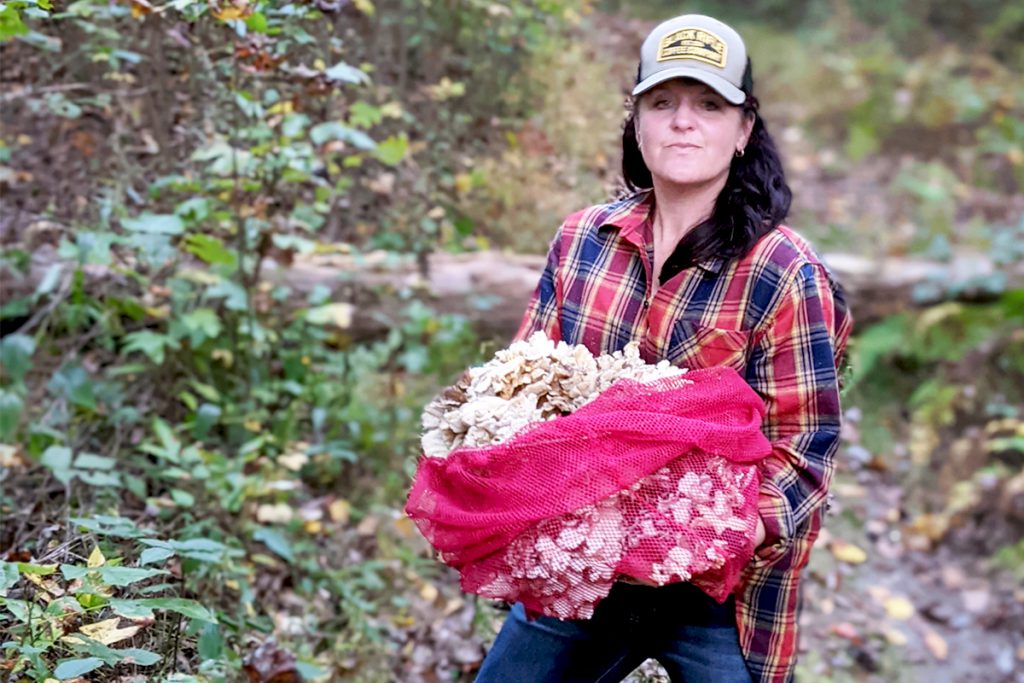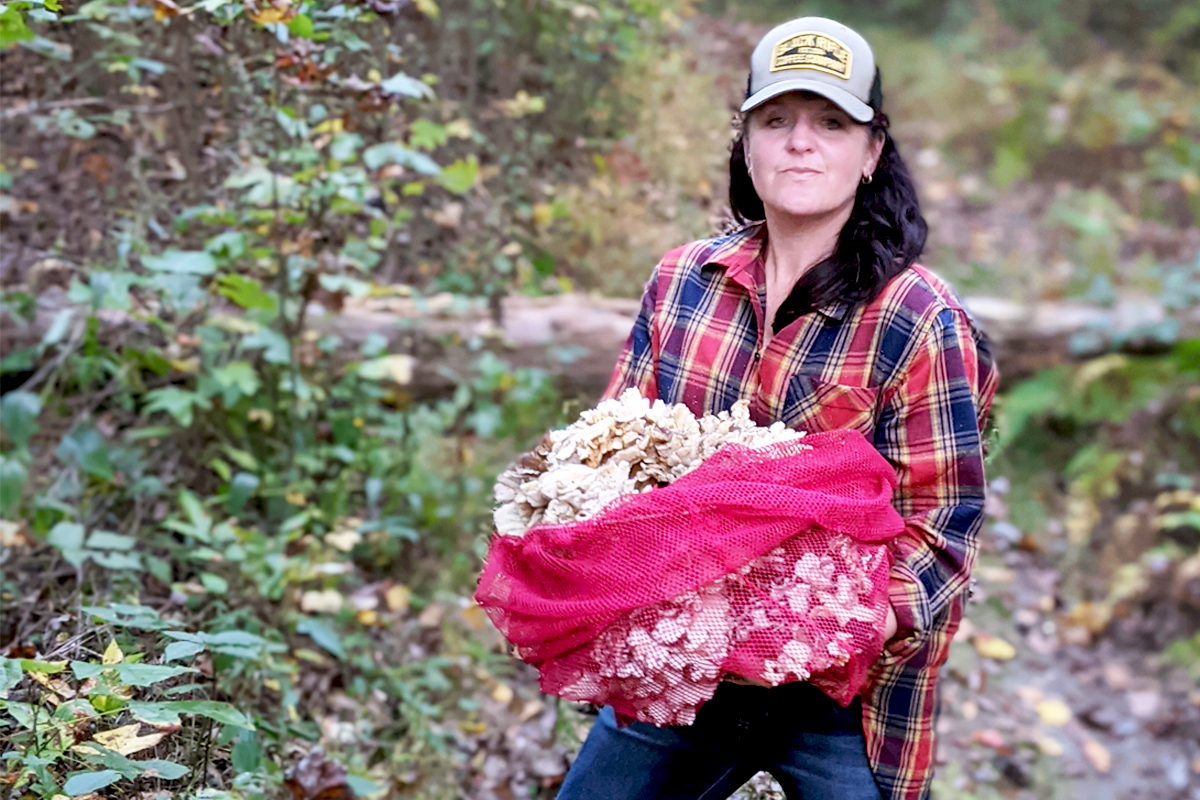 These gems of the forest provide a high natural source of potassium, vitamin D, and phosphorous with many other trace amounts of minerals and amino acids. Their medicinal benefits include regulating immune systems, lowering blood pressure, fighting chronic fatigue syndrome, helping reduce hay fever, and lowering high cholesterol.
Plus, they are super easy to preserve and prepare. Follow these seven steps to find your own Sheepshead harvest.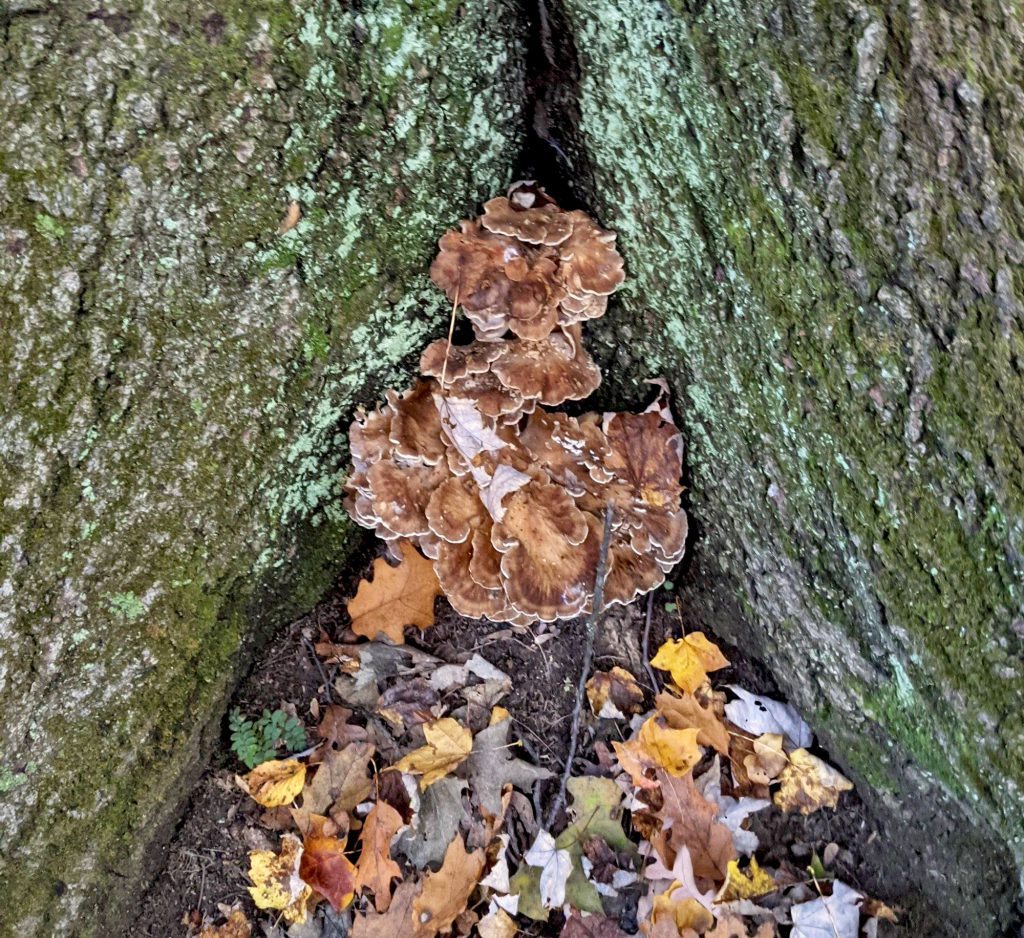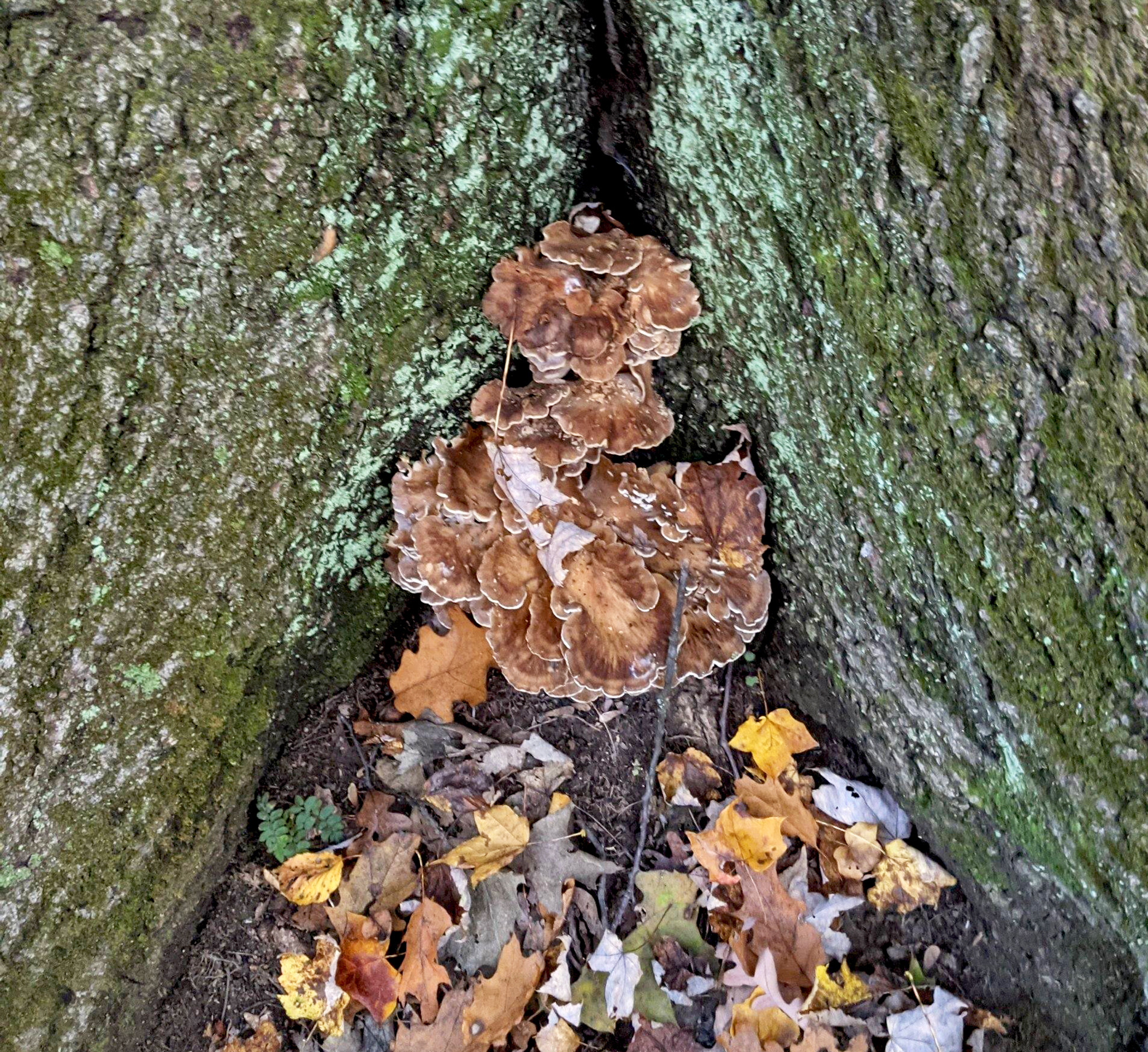 Related: Homemade Wine Recipe – Make Your Own Vino With Only One Ingredient
Sheepshead Mushroom Hunting Guid
Step 1 – The Right Time
Hit the woods after a good rainfall in September through early November.
Step 2 – The Right Place
Sheepshead mushrooms tend to grow at the base of oak trees, so search near or right at the base of large oak trees, dead or alive. It's also possible to find them near the base of other trees like cherry or maple, but it's way less likely.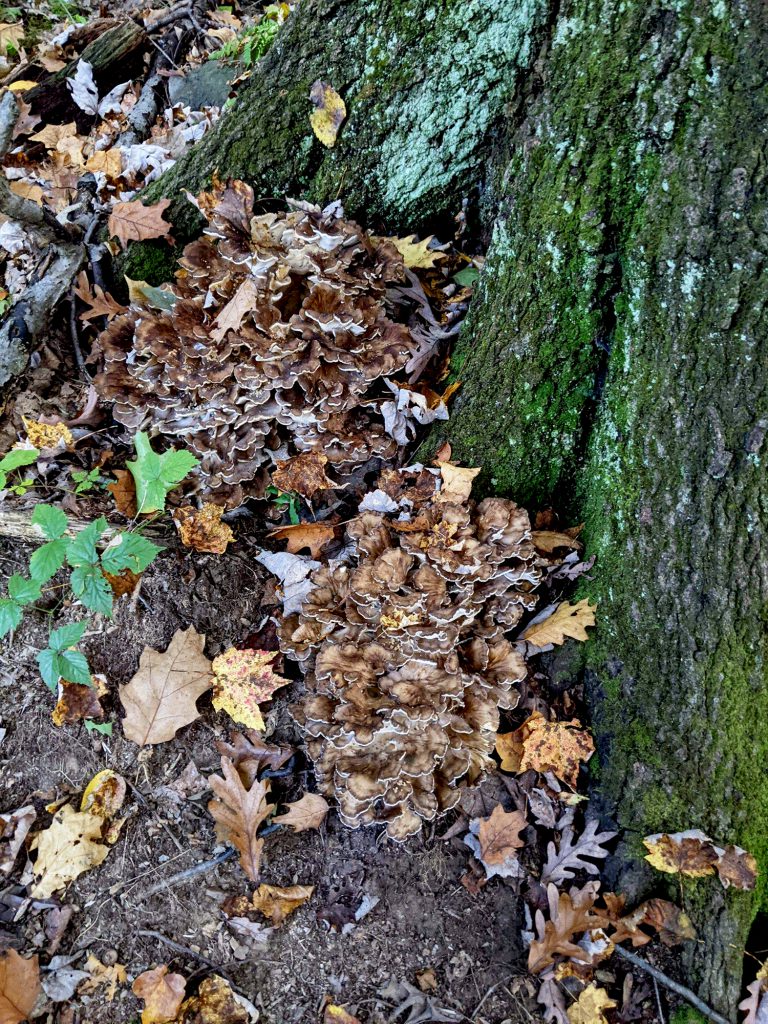 Step 3 – How To ID Sheepshead Mushrooms
They resemble a hen with ruffled feathers (which is where they get one of their names) or clusters of wavey open clam shells stacked together.
Their colors span from pale white to tan, grey, silver, or brown — always with creamy white undersides. Reddish or orange-colored ones are too old. Do not eat them.
Size ranges from 2 inches to 3 feet in diameter or larger. They can weigh anywhere from a few pounds to hundreds of pounds, depending on the size.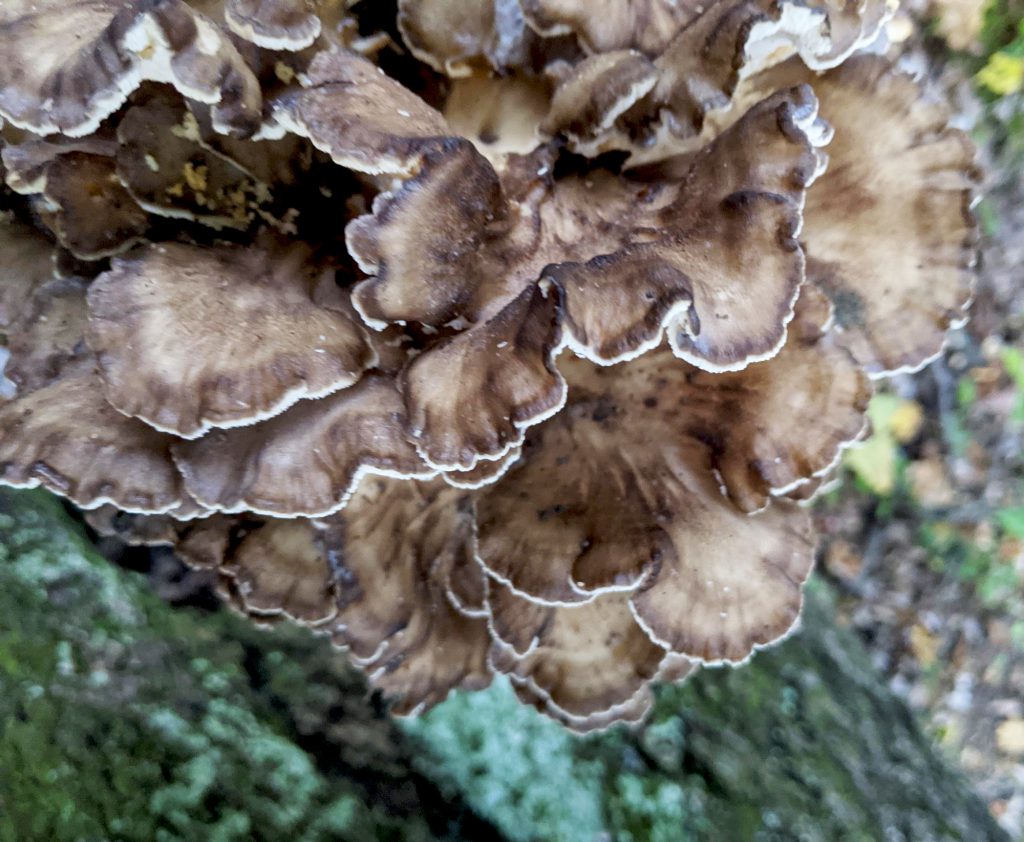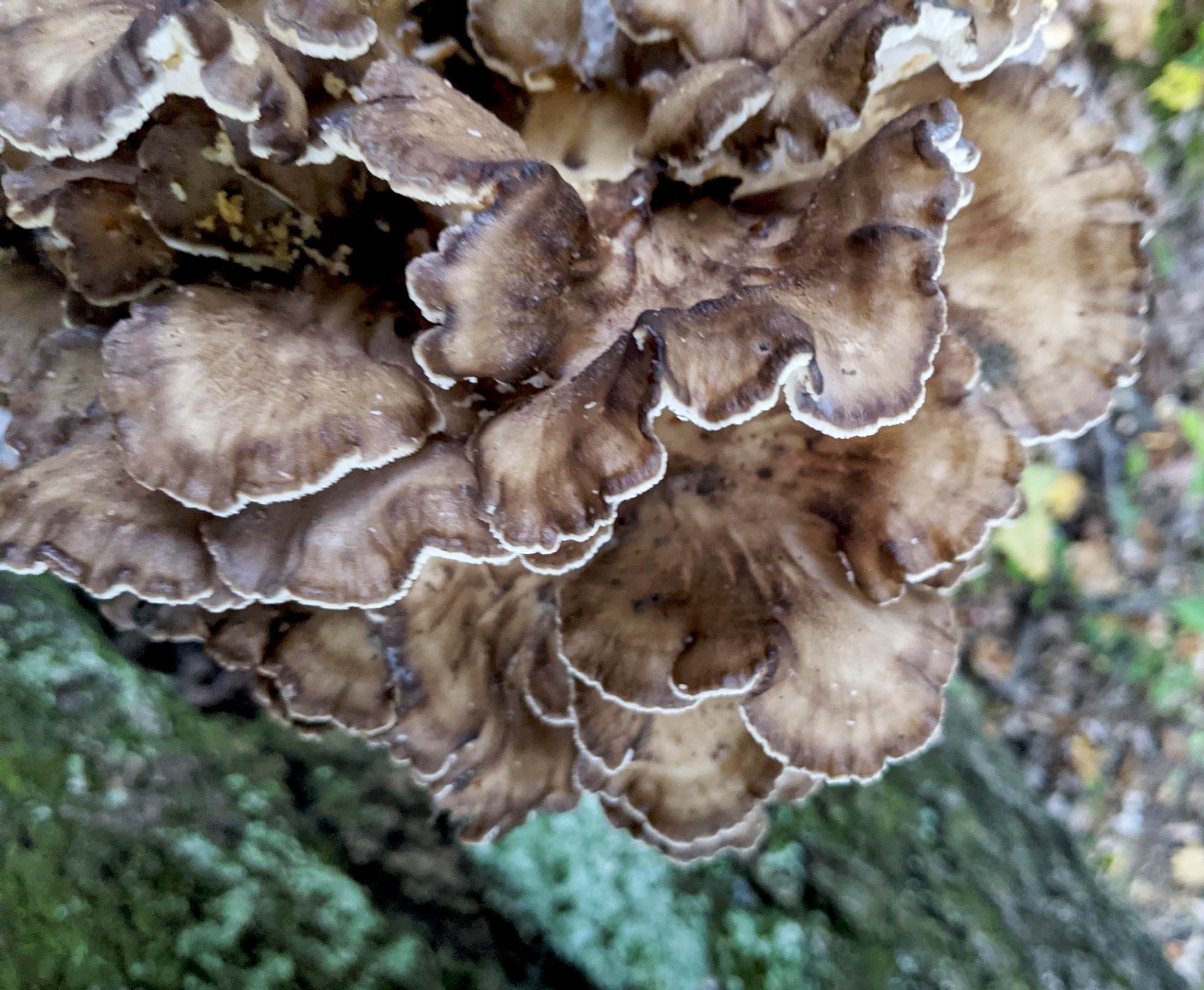 Step 4 – Beware the Shitty-Tasting Lookalike
Hen of the Woods is the best wild mushroom for beginners to go for because their only look-alike is also edible. It just tastes shitty, but no one dies.
That look-alike is the black staining polypore, tends to have more of a yellowish color and pops up in the spring and fall. When they're young and fresh, they can taste pretty good.
An easy way to identify this look-alike is by bruising, cutting, twisting, or grabbing them. Wait 30 minutes to 24 hours and that area will turn black or dark brown if it's a black staining polypore.
Related: Thai-Style Fish Cakes – The Perfect Freezer Clean-Out Recipe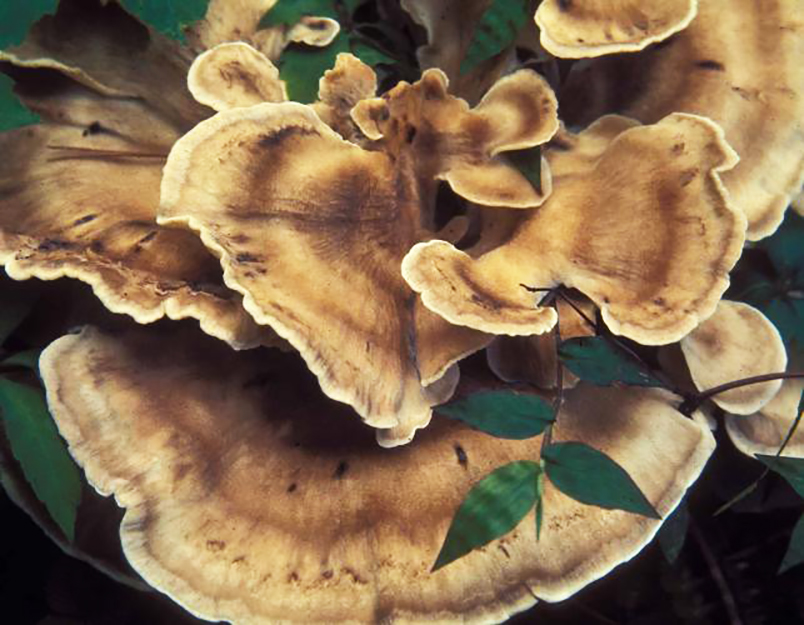 Step 5 – How to Harvest and Encourage More Growth
Once you've found a sheepshead sweet spot, you're set for years to come. Harvest them by gently cutting a few inches above the ground to ensure regrowth in the same spot the following year.
Transport them in bags with holes. This allows the spores to freely fall and promote future growth.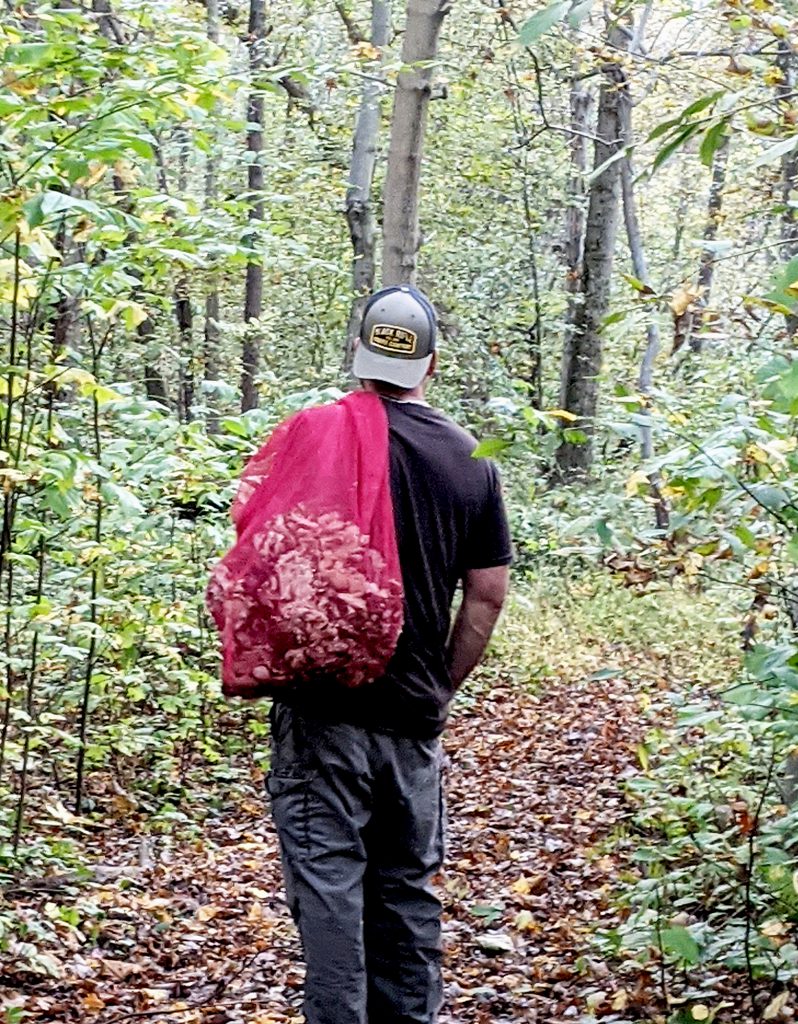 Step 6 – How to Clean Sheepshead Mushrooms
Clean the sheepshead by breaking or cutting them into bite-size pieces. The thick stems are chewier and less tasty but can also be eaten. Remove debris, leaves, twigs, dirt, and insects. Use running water to rinse the pieces well and set them aside to air dry.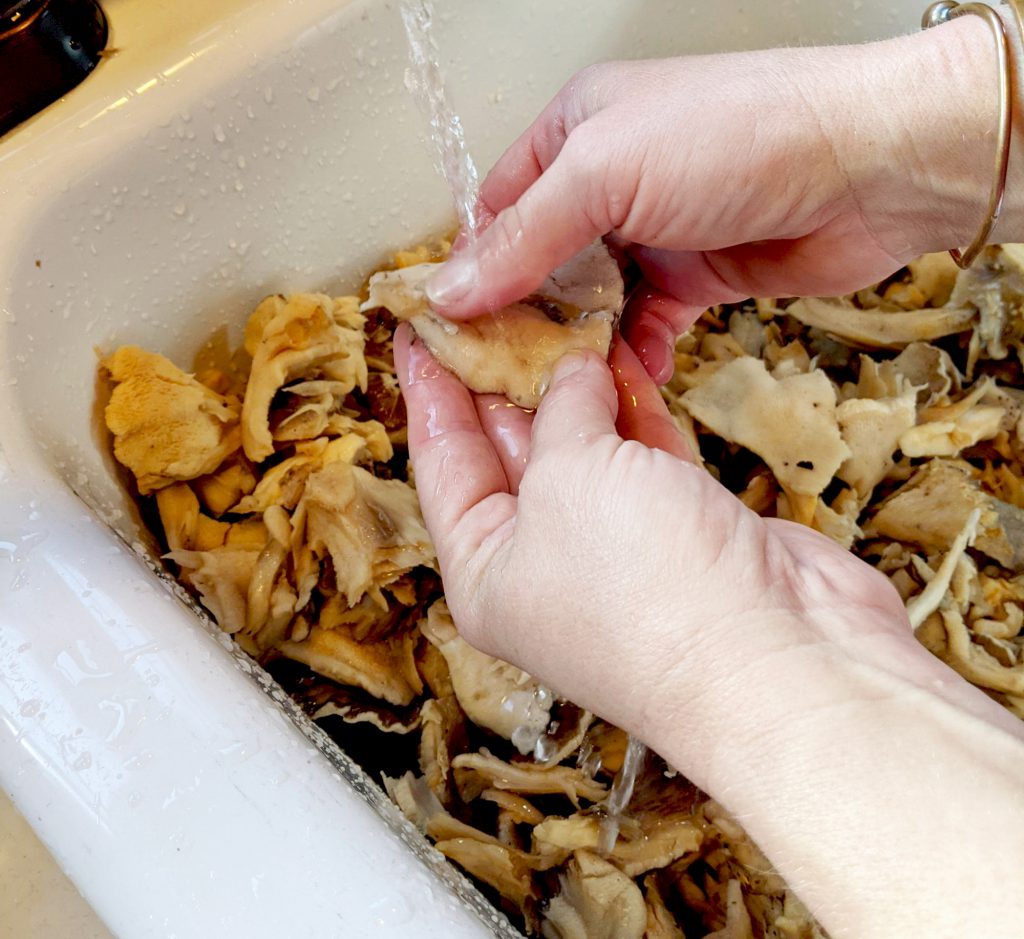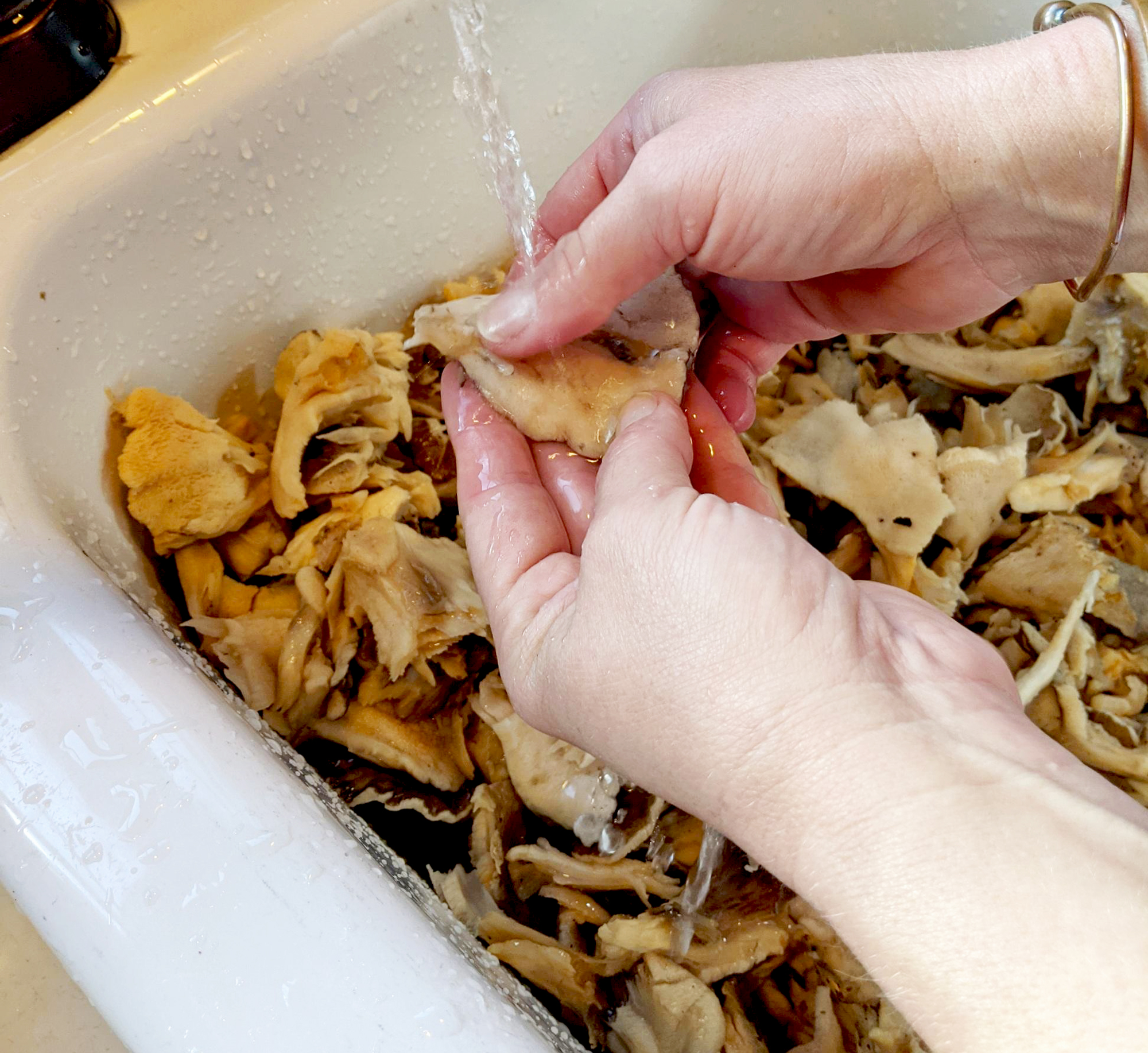 Step 7 – Preserve Sheepshead Mushrooms in the Freezer
Place your mushrooms in plastic freezer bags, 2 cups to each bag, and immediately freeze. You do not need to blanch them first. It's just that easy.
Related: Water Bath Canning – Preserve Your Garden Harvest in 12 Easy Steps
Recipe: Simple Sauteed Sheepshead Mushrooms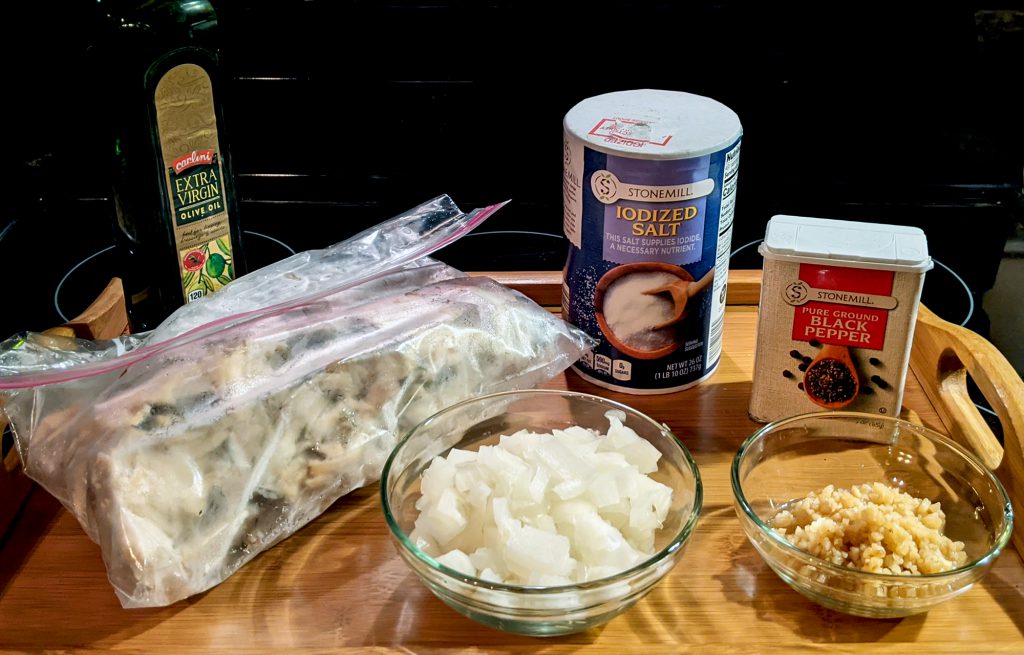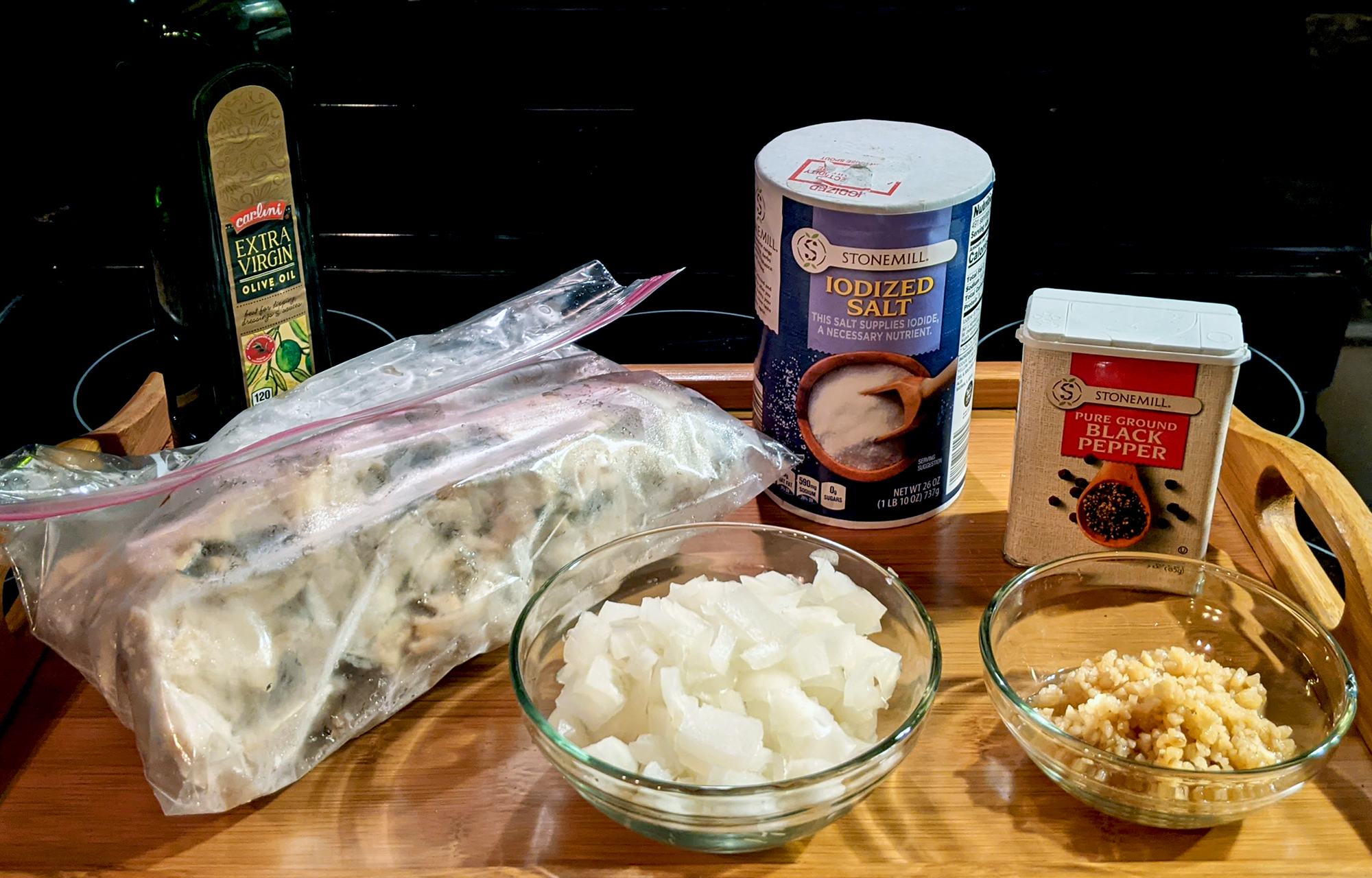 Ingredients:
1/4 cup olive oil
2 tablespoons minced garlic
1 onion, chopped
1 teaspoon each salt and pepper
2 cups frozen sheepshead/maitake mushrooms
1 stick of butter (optional)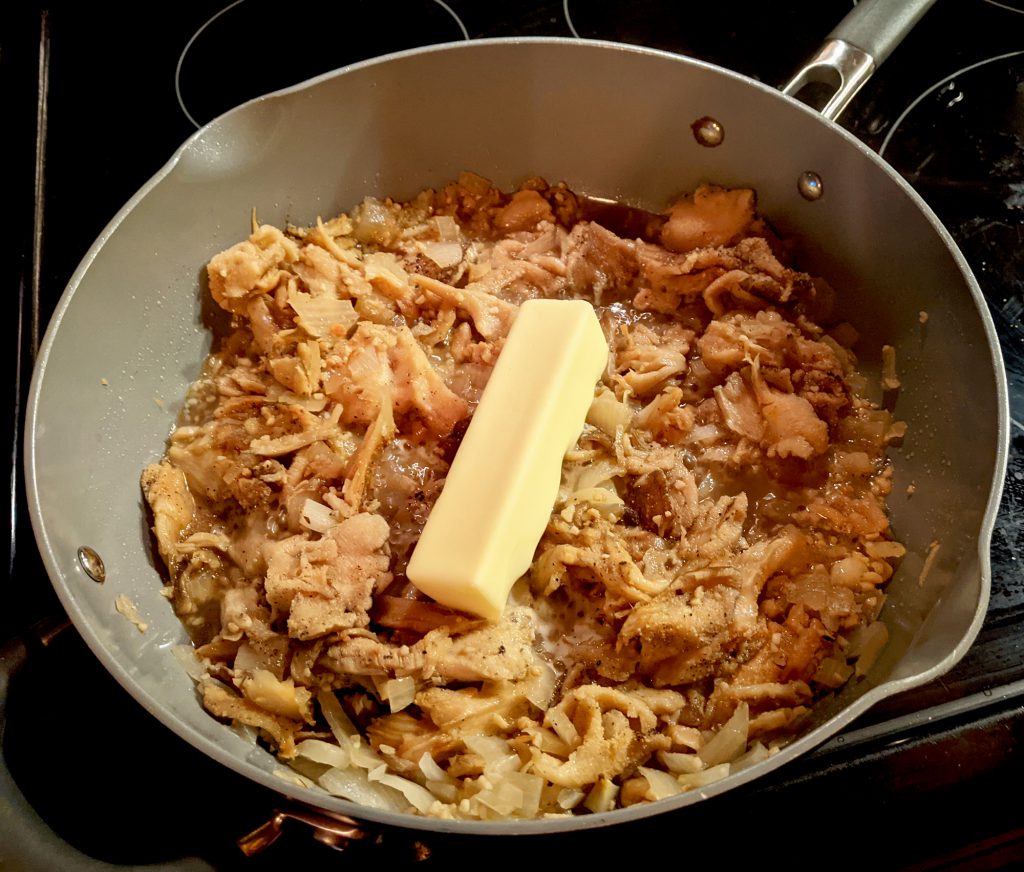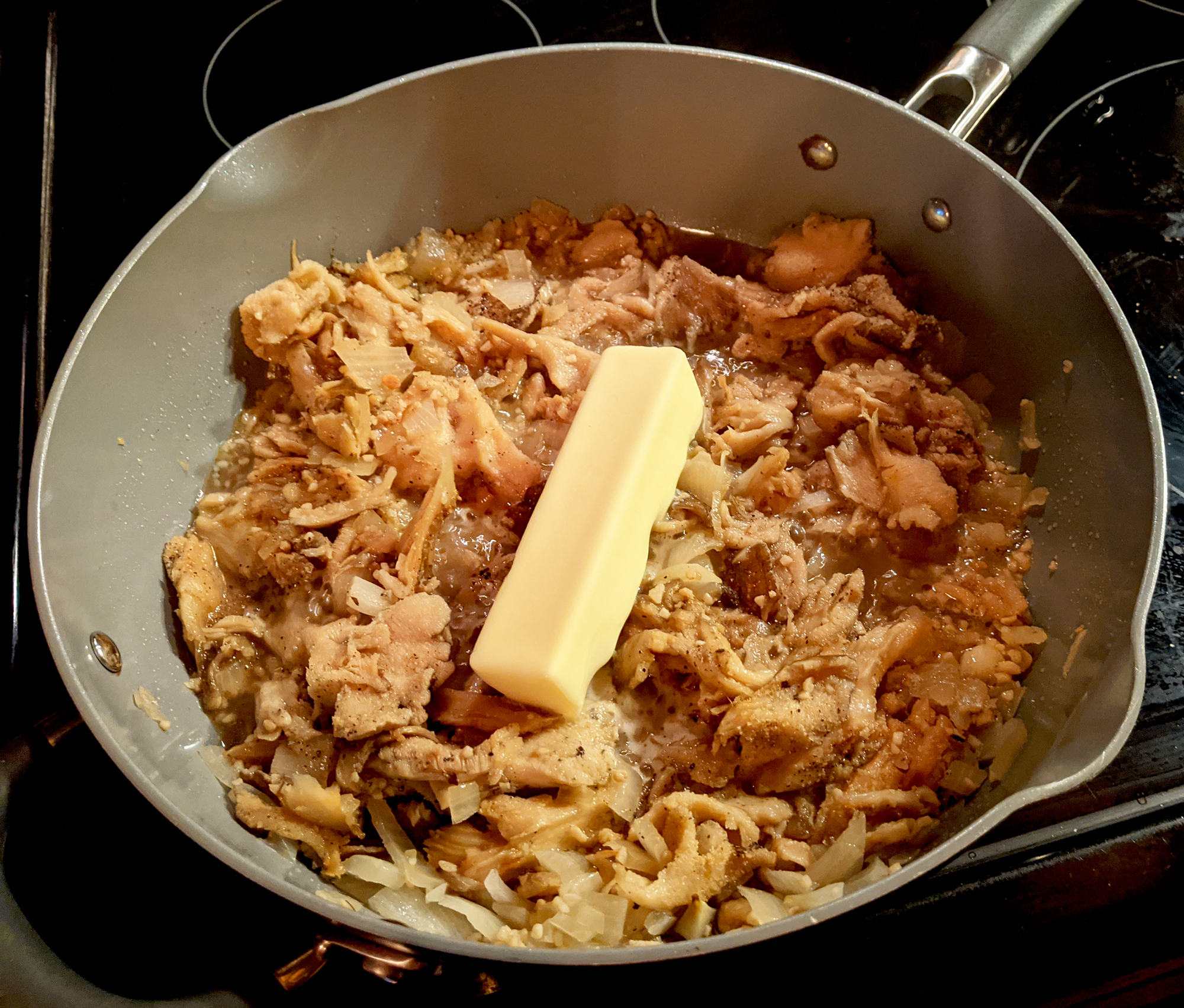 Directions:
Use frozen mushrooms for this recipe and leave them frozen, there's no need to defrost. Combine the ingredients above in a frying pan and saute on medium heat for 30 minutes, stirring occasionally.
That's really all there is to it. If you aren't worried about calories, you can add the butter to kick it up a bit and add a silkiness to the texture. These sauteed sheepshead mushrooms can be served as a side or on their own.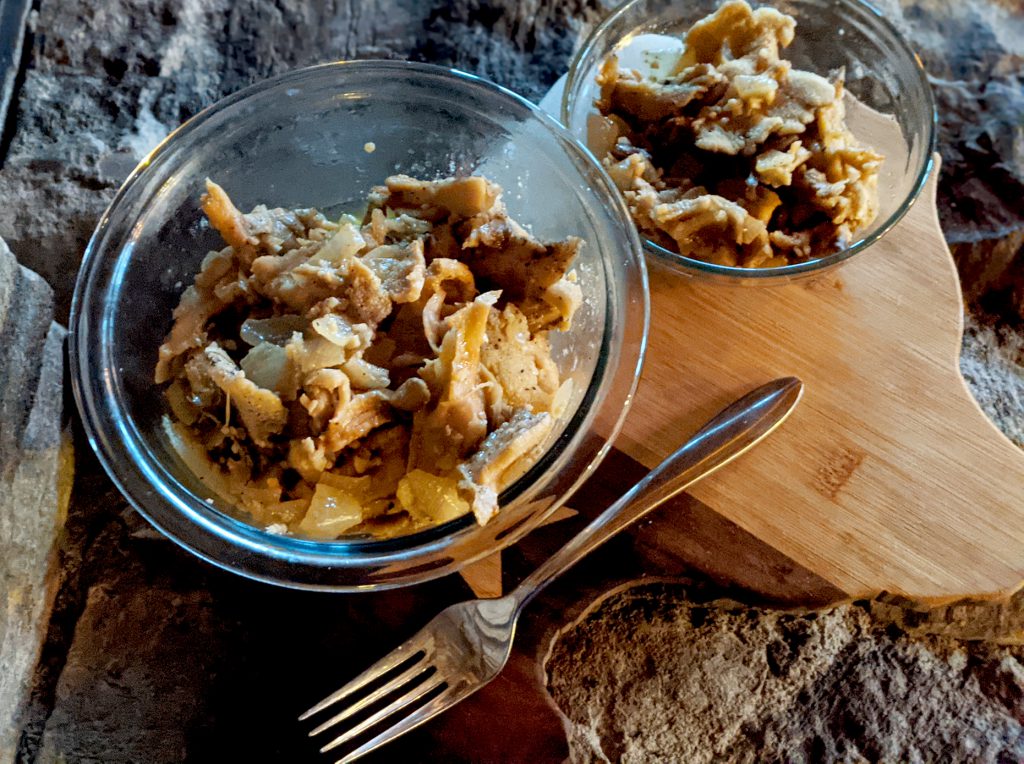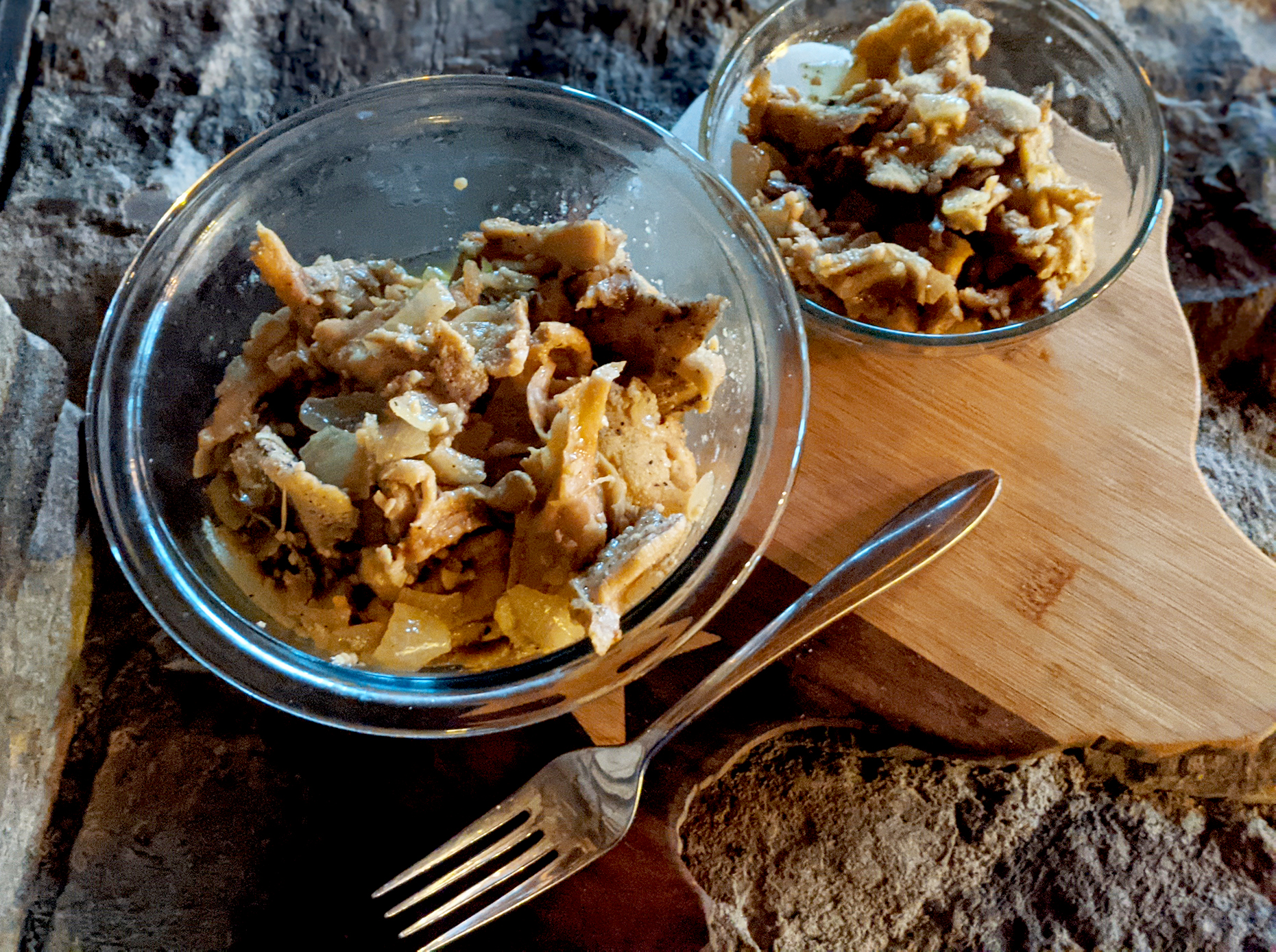 Read Next: Fall Mushrooms – 7 Easy-To-ID Autumn Fungi That Are Great Eating