Eighty-year-old Craig Cope credits his childhood hunting experience for the quick-thinking and stellar shotgunning skills that saved his California liquor store and possibly his life from a group of would-be armed robbers, and he has become internet famous for a while.
"I did a lot of hunting when I was a little kid," Cope told reporters after two thugs attempted an armed robbery at his store on July 31, 2022. "I'd put food on the table, so I still remember things from a long time ago."
These days, Cope relies on his business, Norco Market & Liquor, to put food on the table. When 23-year-old Rasheed Belvin entered Cope's store around 2:47 a.m. wearing a balaclava and armed with a rifle, the elderly man relied on skills he honed in the woods over 70 years ago to defend himself. 
"When I was 10, I had a gun. I grew up in Illinois, and we had a lot of small game — squirrels, rabbits, and quail," Cope told Fox 11. "I put a lot of food on the table on a regular basis. I had a single shot. Ammunition was expensive, and I had to buy it myself, so I didn't want to miss. It still holds true."
These days, ammunition is still expensive, and Cope channeled the same "don't miss" attitude when Belvin and three other armed suspects pulled into the parking lot of his Norco liquor store, located in Southern California.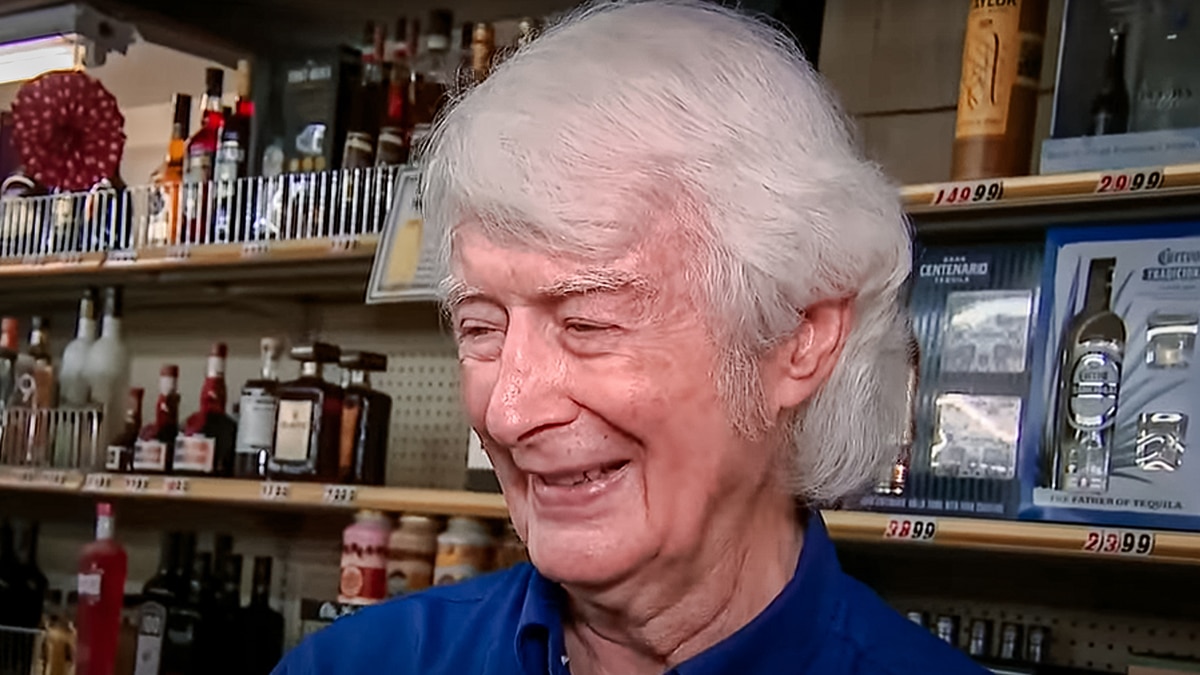 "There wasn't much time to think about it," Cope explained. "The guy pointed a gun directly at me, and it was him or me. I wasn't going to let him get the first shot off."
Video surveillance footage of the attempted armed robbery, which has been going viral on social media, shows one robber entering Cope's store wielding an AR-style rifle.
Cope almost immediately fires a single shotgun blast from behind a store display. After firing, Cope appears calm, watching from his place of concealment behind a candy display. The suspect immediately begins screaming in pain and scrambling for the exit. He appears to be shot in his left arm.
In the parking lot, a different camera captured another armed suspect getting out of the waiting getaway vehicle with a shotgun. He jumps right back into the black BMW SUV as soon as he hears the gunshot. Soon after, Belvin can be seen running from the store to the vehicle, shouting, "He shot my arm off! He shot my arm off!"

After the group fled the scene, authorities tracked Belvin down at a local hospital, where he was being treated for "a gunshot wound consistent with a shotgun blast." Police say he is in critical but stable condition and will face criminal charges and will be booked into Riverside County Jail once he is released from the hospital.
Police took three additional suspects into custody in the hospital parking lot, where they had driven the getaway SUV. The vehicle had been reported stolen, and police also found numerous stolen firearms inside the getaway vehicle.
The three additional suspects were identified as Justin Johnson, 22, of Inglewood, California, Jamar Williams, 27, of Los Angeles, California, and Davon Broadus, 24, of Las Vegas, Nevada. All three were booked into the Robert Presley Detention Center on robbery and conspiracy charges and are being held in lieu of $500,000 bail.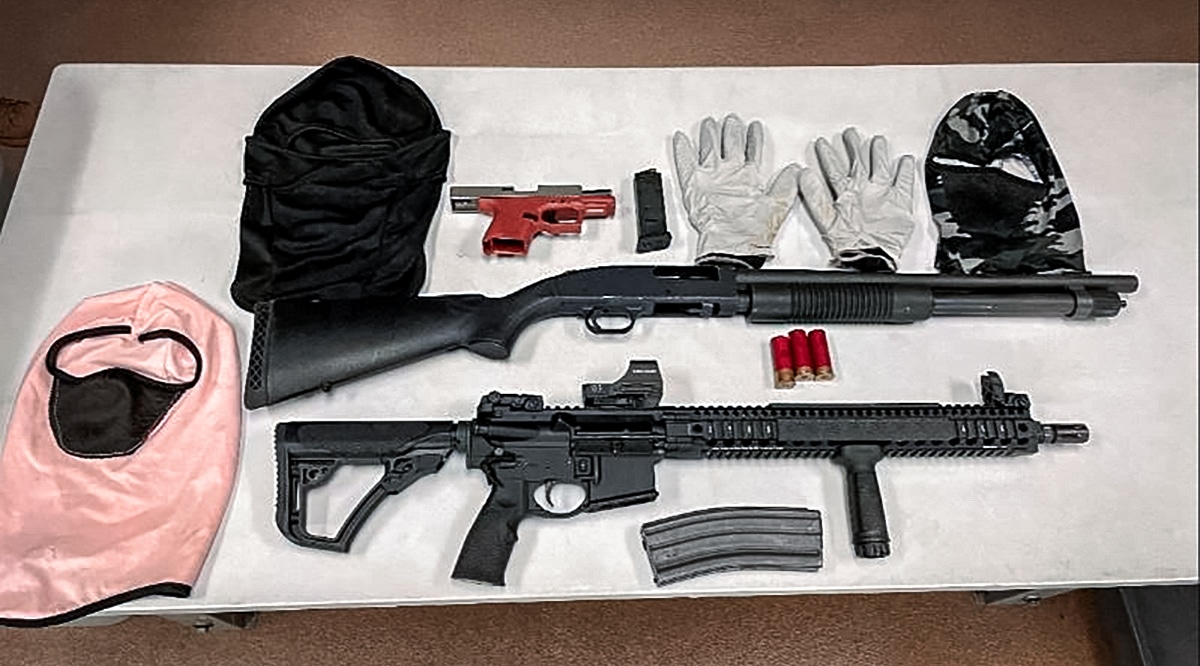 Unfortunately, after the adrenaline-pumping confrontation in his store, Cope suffered a heart attack. He was taken to the hospital, where surgeons inserted three arterial stents. He is home now, recovering well, and reportedly as spunky as ever. It appears he will face no criminal charges.
"In this case, a lawfully armed member of our community prevented a violent crime and ensured their own safety while being confronted with multiple armed suspects," said the Riverside County Sheriff's Department on its website.
Some of Cope's customers aren't at all surprised that the octogenarian was able to pull off such fine shooting.
"I've seen him a couple of times while I've been here, and honestly, I can kind of expect that from him. He seems like a pretty badass old man," said one customer, according to Fox11.
Cope isn't the only one in his neighborhood ready to use a shotgun in self-defense. Norco, a relatively small "horse community" in southern California, probably isn't a great place for armed criminals to stir up trouble.
"Wrong town to try and rob […]. Norco is a cowboy town, you have people riding horses, and you should know they definitely own guns. F around and find out [just what] kind of town," explained one commenter on Facebook.
---
READ NEXT – SCOTUS Strikes Down NY Gun Law, Expands 2A to Cover Public Carry