17+1 capacity
Available in black and FDE
$42.99 MSRP
Springfield Armory is turning the Hellcat line of CCW pistols into a platform for modification, and the latest release is a 17-round magazine for the Hellcat Pro.
The new magazine offers a two-round advantage over the original 15-round mag, and it comes in black or flat dark earth to match your Hellcat Pro. Springfield lists an MSRP of $42.99 — the exact amount you'd pay for a 15-round magazine (10-round magazines for the state-compliant Hellcat Pro have an MSRP of $30.99).
The exposed portion of the steel magazine has a polymer cap that extends the grip profile and adds a finger groove, just like the micro-compact Hellcat's 13-round magazine. It's a nice feature that minimizes printing when you need to keep a low profile and boosts performance when you don't.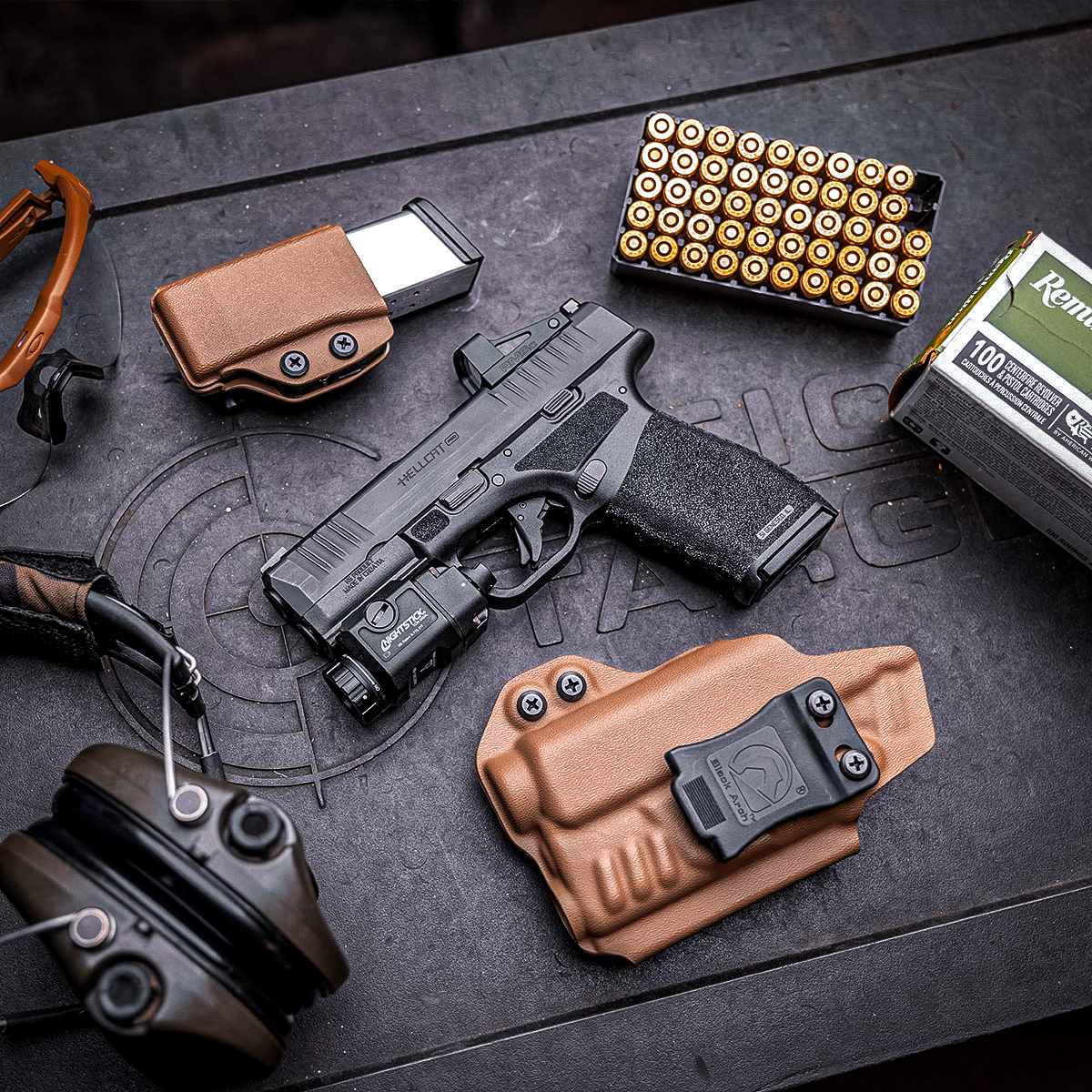 The Hellcat Pro is already one of the best concealed carry guns you can get. It's slim enough to carry every day and tough enough to get knocked around. Even if you don't mount a red dot, the factory sights are better than most. By making the platform more adaptable, Springfield is making a solid case for why one of these pistols deserves to be your CCW gun.
Seeing the Hellcat Pro get the same treatment as its predecessor is nice. Springfield recently started offering a threaded barrel and self-indexing compensator for the base Hellcat. Early Hellcat customers no longer have to envy models like the feature-rich Hellcat RDP. They can just upgrade what they have with drop-in factory parts.
It's clear that the manufacturer is committed to keeping the platform competitive and creating opportunities for owners to customize their pistols.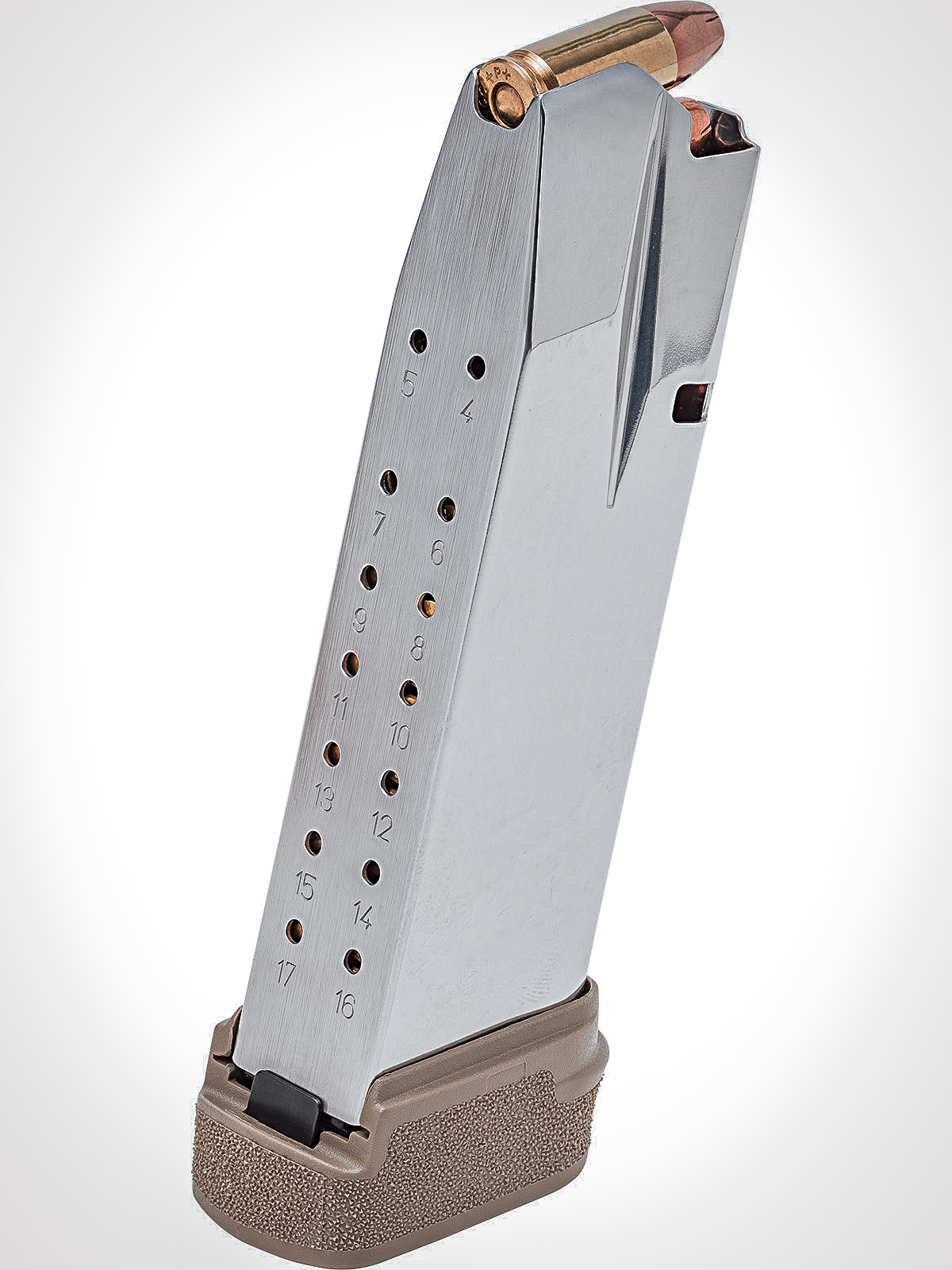 Pairing small pistols with larger magazines is nothing new. Glock made a fortune (and created a loyal following) with its mix-and-match magazines. The compact Glock 19 Gen5 MOS can accept magazines up to 24 rounds (which kind of defeats the point, but hey, live your dream). SIG Sauer made a splash with the P365-XMacro, which combines a carry-friendly slide with 17+1 capacity.
We know one thing for sure when it comes to concealed carry guns: 17 is the new 15.
RELATED — The 9mm Pistol: Dominating 120 Years of War and Peace
---
Springfield Hellcat Pro Magazine Specs
Caliber: 9mm
Capacity: 17 rounds
Colors: black, FDE
MSRP: $42.99
---
READ NEXT — Springfield Releases Drop-in Threaded Barrels for Hellcat, XD-M