If there's an '80s child hiding inside you somewhere, this photo probably made them squeal a little bit — I know mine did when this killer retro RV popped up on my Reddit feed. There are vibes of the A-Team van on steroids, with hints of the van the Ninja Turtles used to bomb around in on the old cartoon, with just a dash of Walter White.
It's what you always wanted, a mobile base that can go anywhere and look more like a monster truck than a family truckster. It would also make a pretty awesome hunting RV.
I honestly didn't think an RV could be made any more badass than the rolling meth lab from Breaking Bad, but here you go. And this is so very much cooler than any 1986 Fleetwood Bounder could ever be.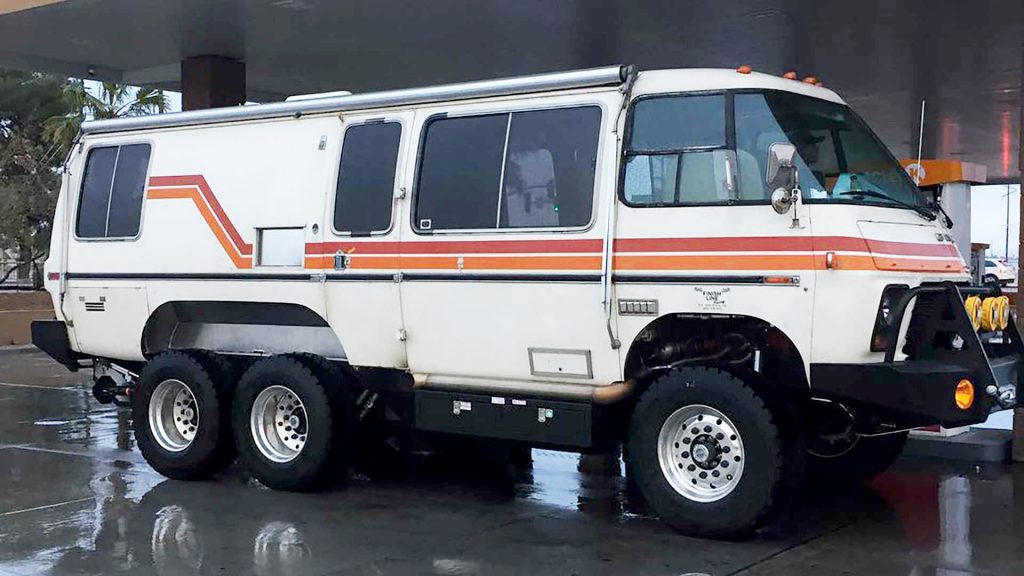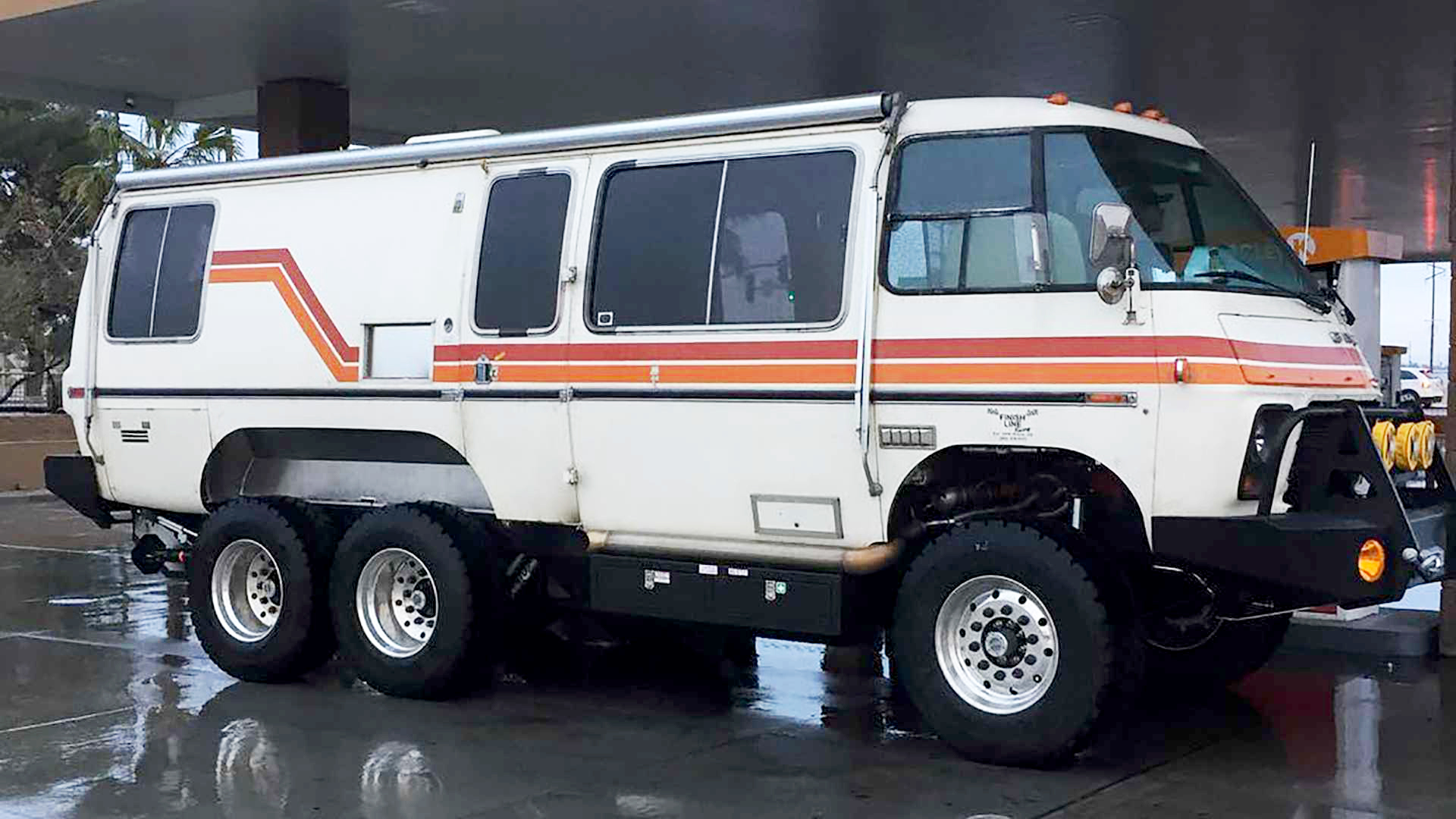 This go anywhere, all-terrain monster is a 6×6 GMC Motorhome on a custom-built chassis with a 528-cubic-inch Chevy V-8 engine under the hood.
This was one guy's dream RV made reality in part by Gerald King who, according to his Instagram, is a creator of all kinds of vehicle awesomeness.
As for that engine, King said in an IG post: "Terry Smith 'HPS' worked his magic once again for me and built a stump pulling monster for this, in his engine dyno it made 795ft lbs of torque at 4000rpm with 1/4 throttle, it should be more than perfect now."
That's some real muscle.
The base for this beast is a legendary machine in its own right. The GMC Motorhome was made by General Motors from 1973 to 1978 and was the only complete motor home or RV built by a major automaker.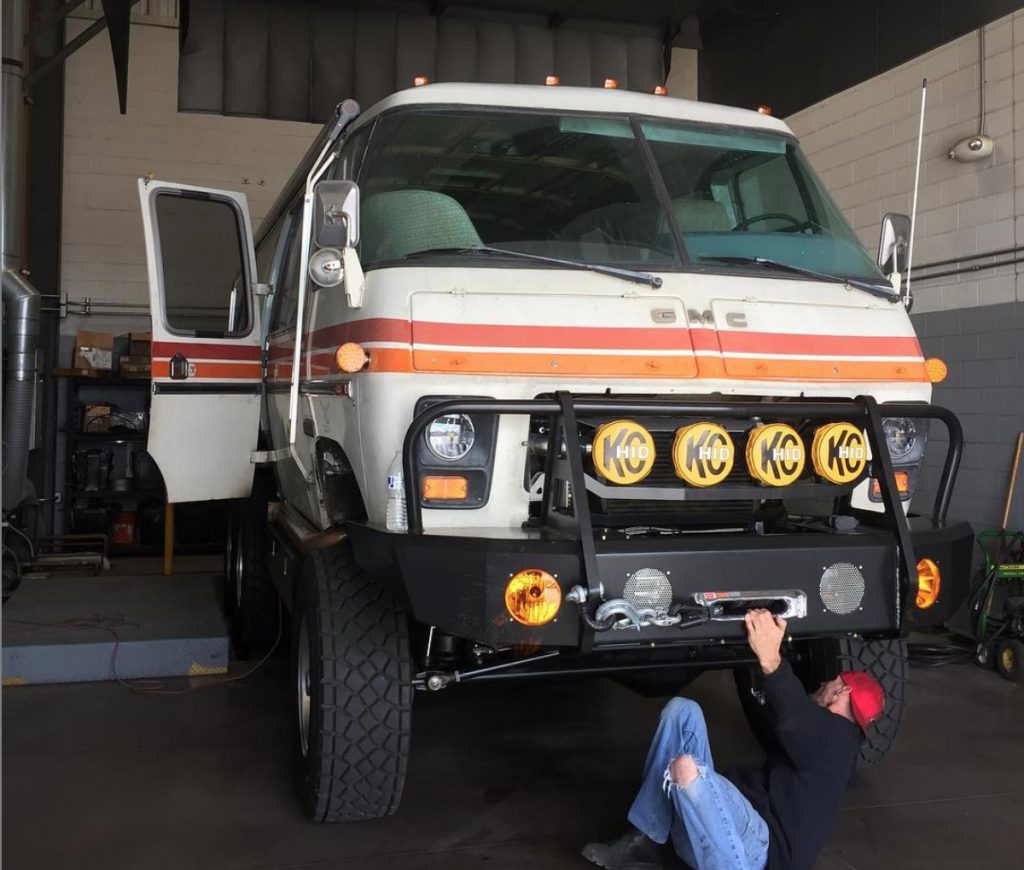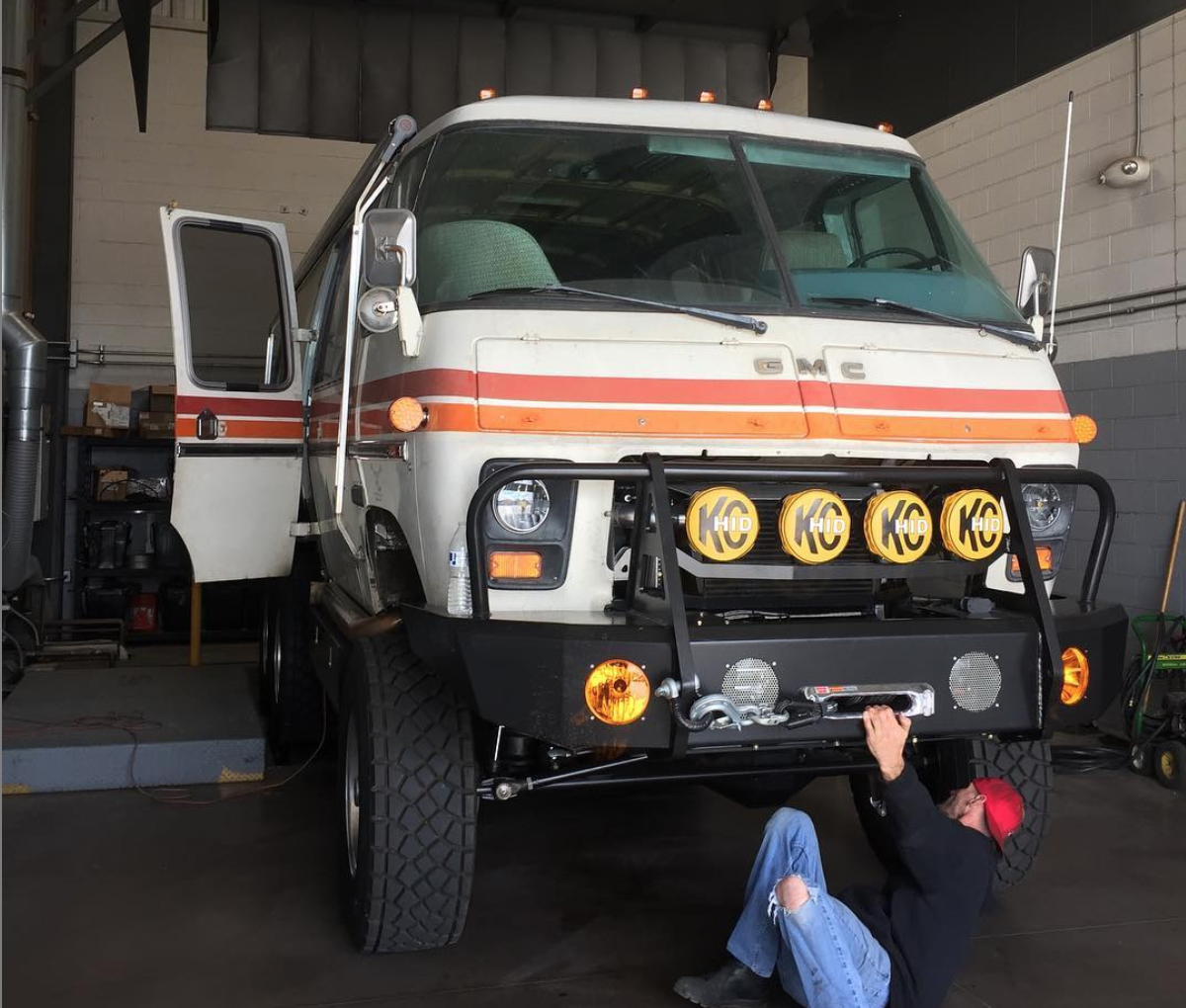 Most motor homes and RVs are built by smaller companies that use a drivetrain-equipped frame for another vehicle supplied by a chassis manufacturer. In this case, GMC designed and built the Motorhome from the ground up, including the interiors, which allowed for a low-profile vehicle with a fully integrated body.
The other thing that makes this RV special is it was designed to be front-wheel drive. That meant there was no need for a drive shaft to run down the middle of the vehicle. The rear suspension was a tandem pair of wheels mounted on bogies, which rode on pins attached to the sides of the low-profile frame. The only part that intruded the living space was the wheel wells. This meant the Motorhome had quite a bit more interior room than a similarly sized RV while still boasting 14 inches of ground clearance.
It had disc brakes on the front wheels and drum brakes on the four rear wheels, and in back, the rear bogies the wheels were attached to were suspended by double-ended reversible sleeve air bags pressurized by an auto-leveling system to the correct ride height. This leveling system could also be manually controlled at a campsite.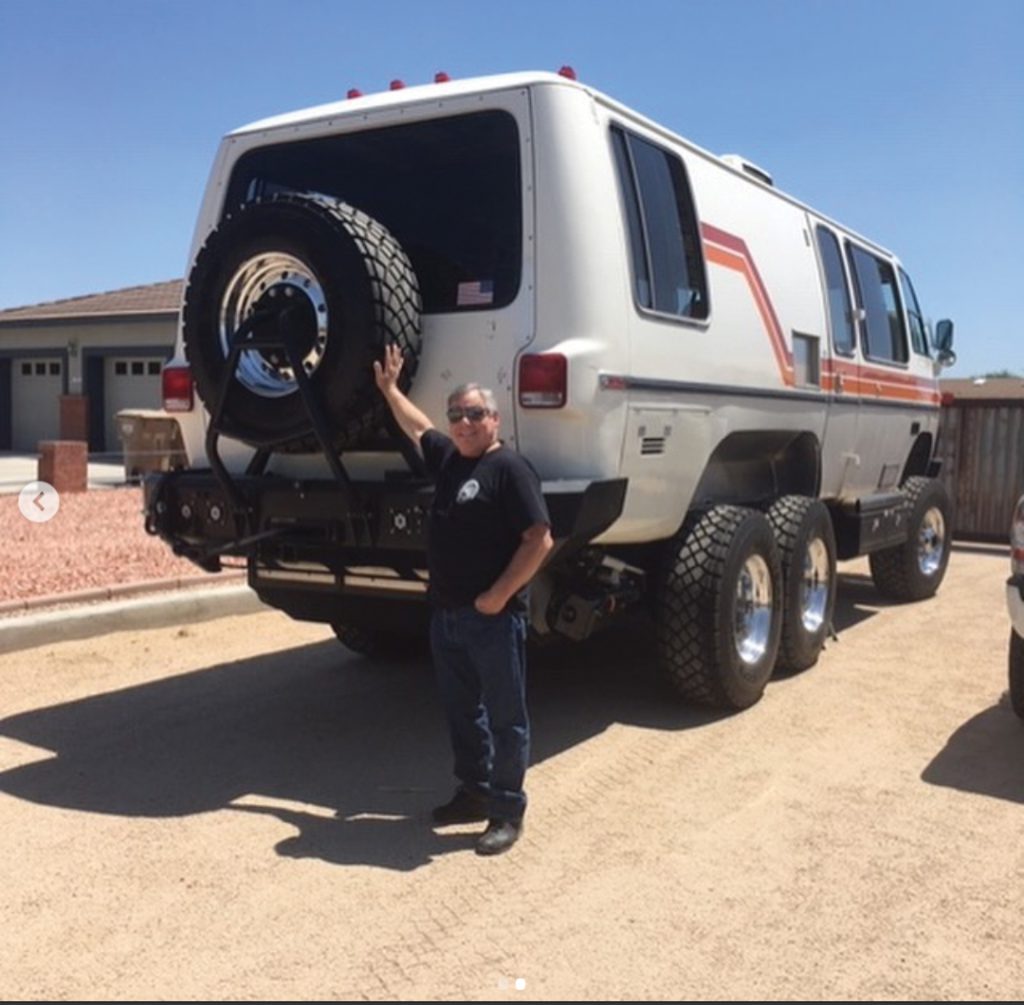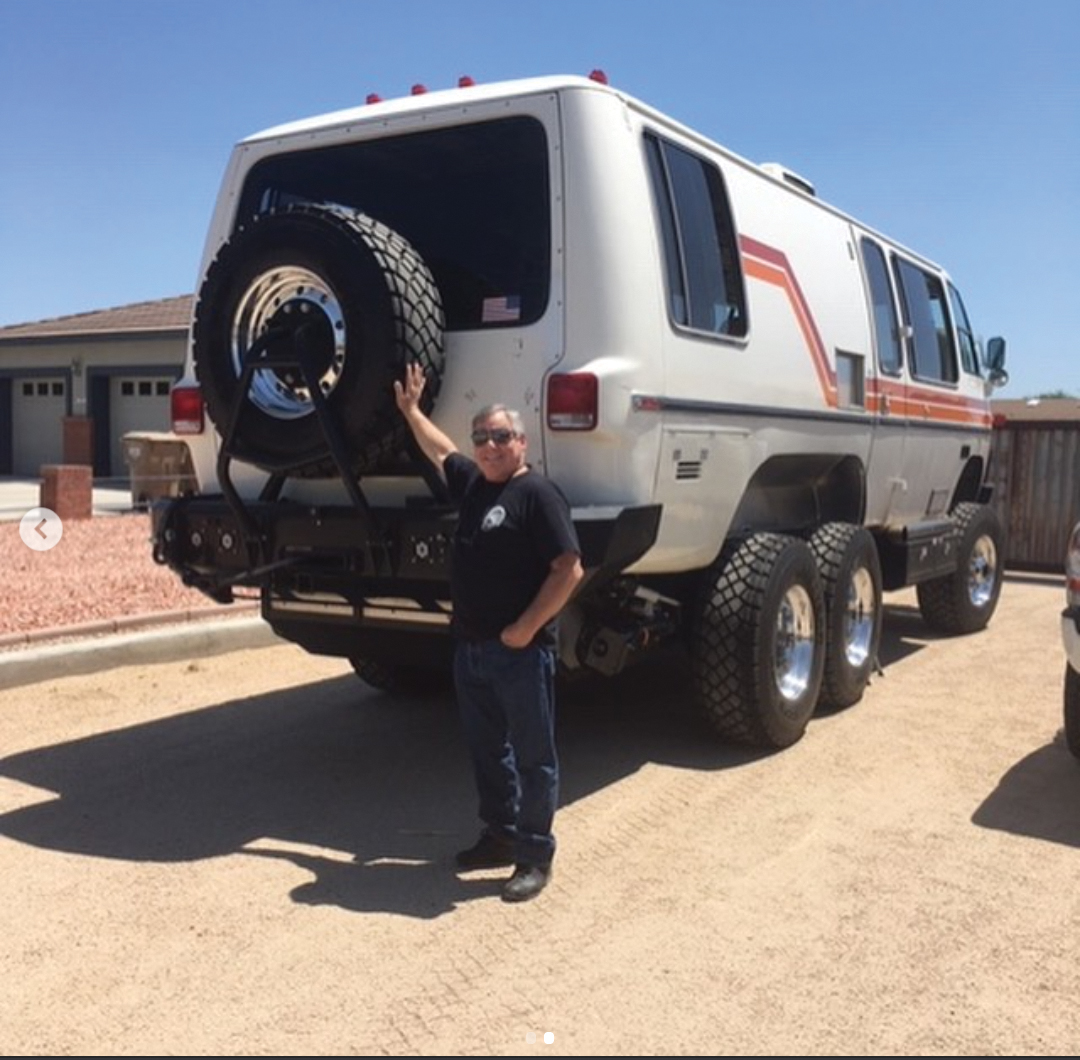 GM cranked out about 12,900 Motorhomes, some of which were sold as empty shells with no interiors to be customized and used as utility vehicles, like ambulances and small buses.
It's estimated that there are between 8,000 and 9,000 still running and on the road today.
If there's any motor home worthy of a lifted off-road treatment like this, it's a classic GMC, and huge kudos to King and owner Rob N. for the period-correct paint job.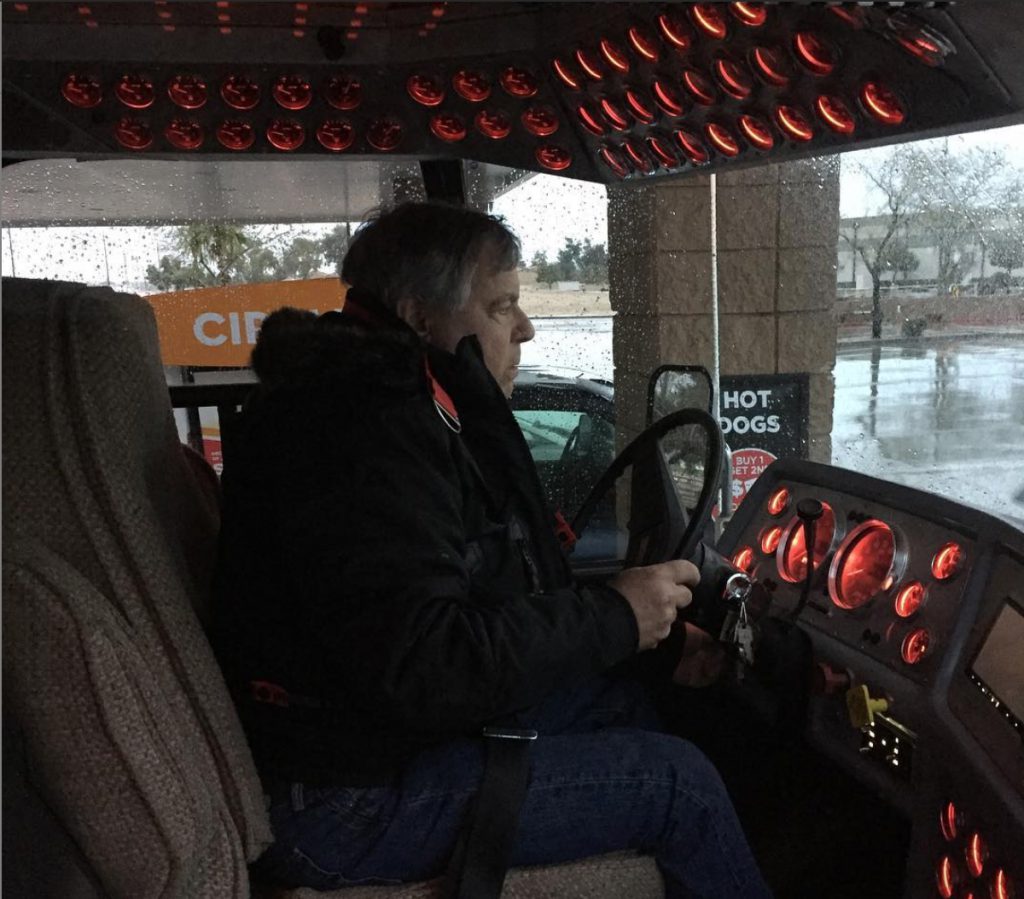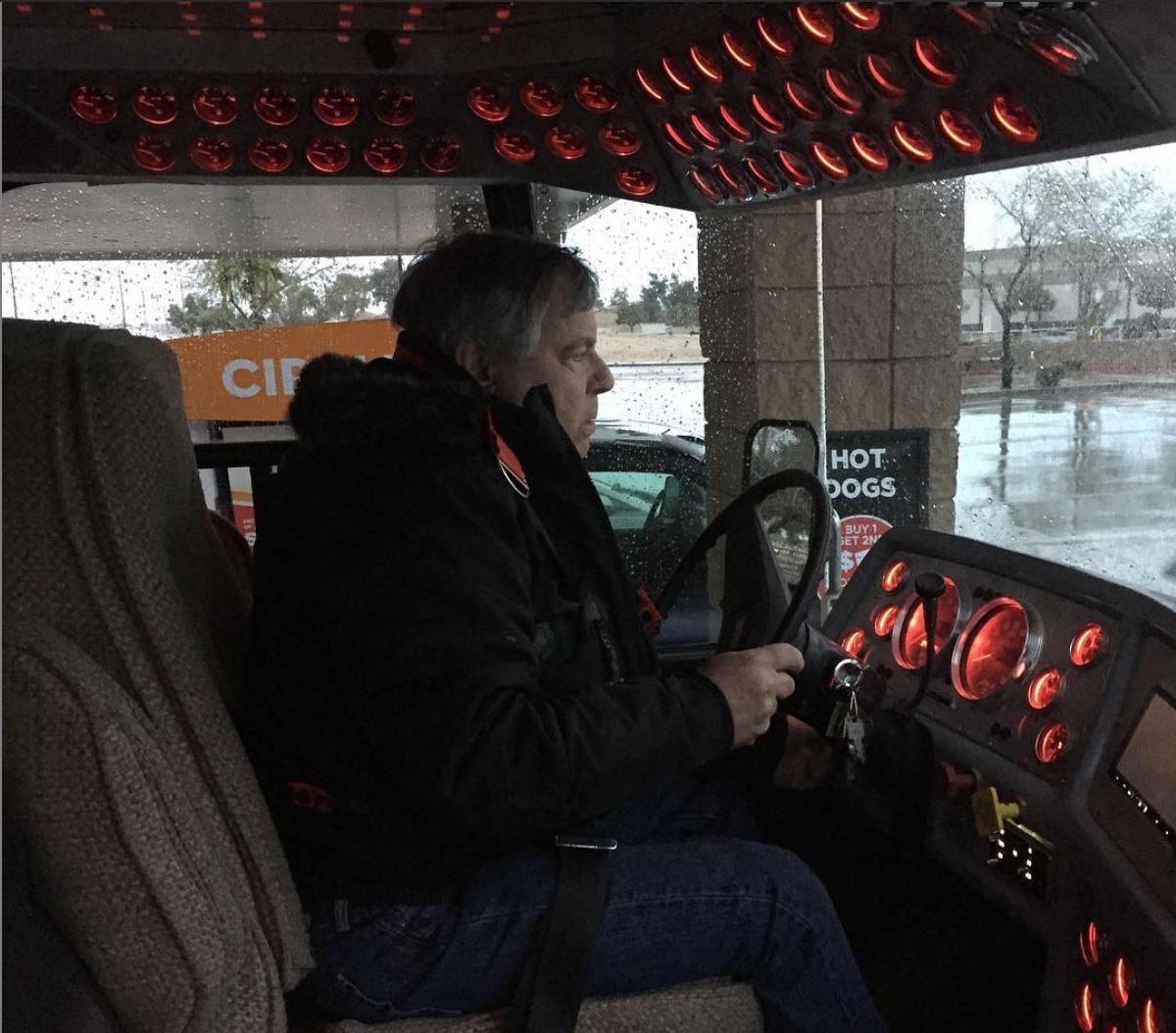 Even though darn near everyone would need a stepladder to get in, this vehicle is a road beast. It will get stares, and I doubt there are many places it can't reach.
If you had unlimited resources and full access to extremely talented people, would you go for something fast and sleek, or for a beautiful brute like this?
Read Next: The Art of Controlled Chaos: My Trip to Dirtfish Rally School