Model: CZ-USA Dan Wesson DWX
Full-size and compact variants
Match-grade barrel
Double-stack magazine
Ergonomic design fits most hands
MSRP: $2,099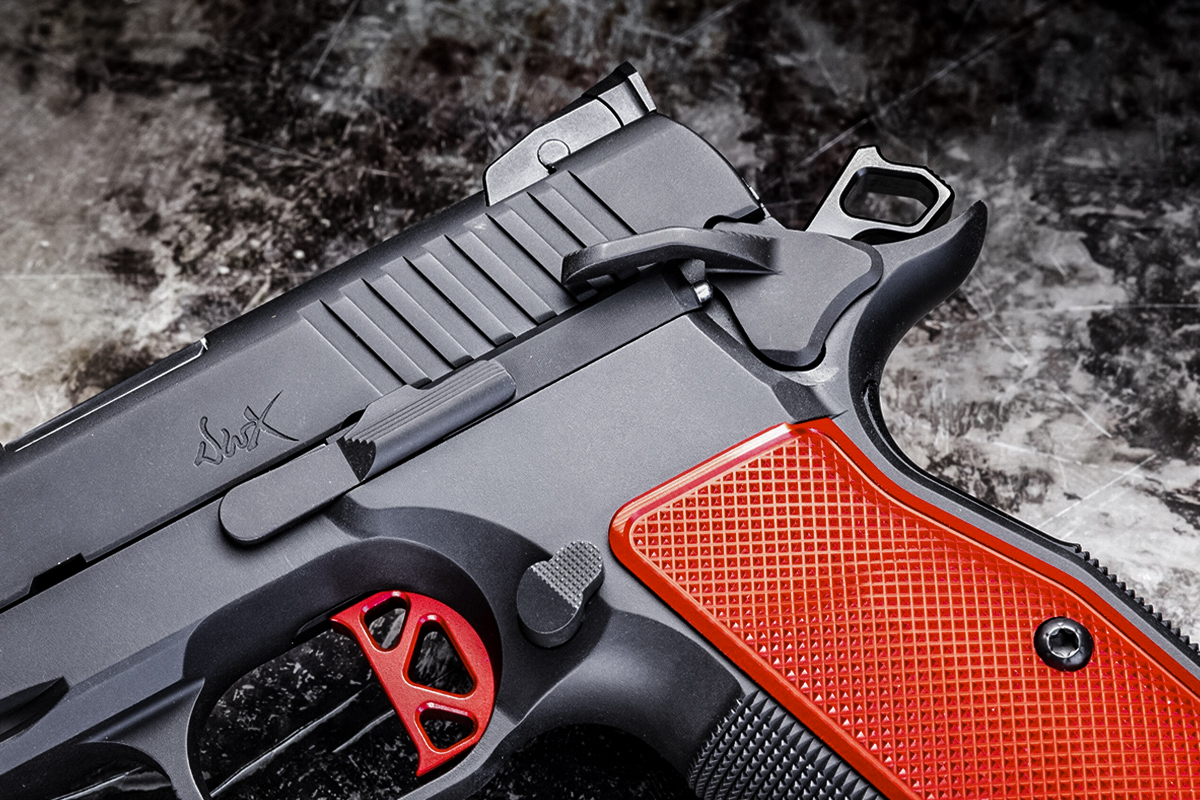 After almost four years of keeping us in suspense, Dan Wesson has finally released the much-anticipated DWX. A modern spin on an old-school classic, the DWX combines the best DNA from the CZ-75 and John Browning's revered 1911.
Dan Wesson, a company well-known for its 1911 prowess, has been teasing the gun world since the gunmaker first announced the DWX at the 2019 SHOT Show. The gun was initially scheduled to hit gun-store display cases in early 2020.
What happened? The shitshow that was 2020 happened. A global pandemic, widespread lockdowns, and significant disruptions in the supply chain forced Dan Wesson to shelve the project temporarily.
Now the raging dumpster inferno that was 2020 is mostly behind us, and the DWX is finally shipping to retailers.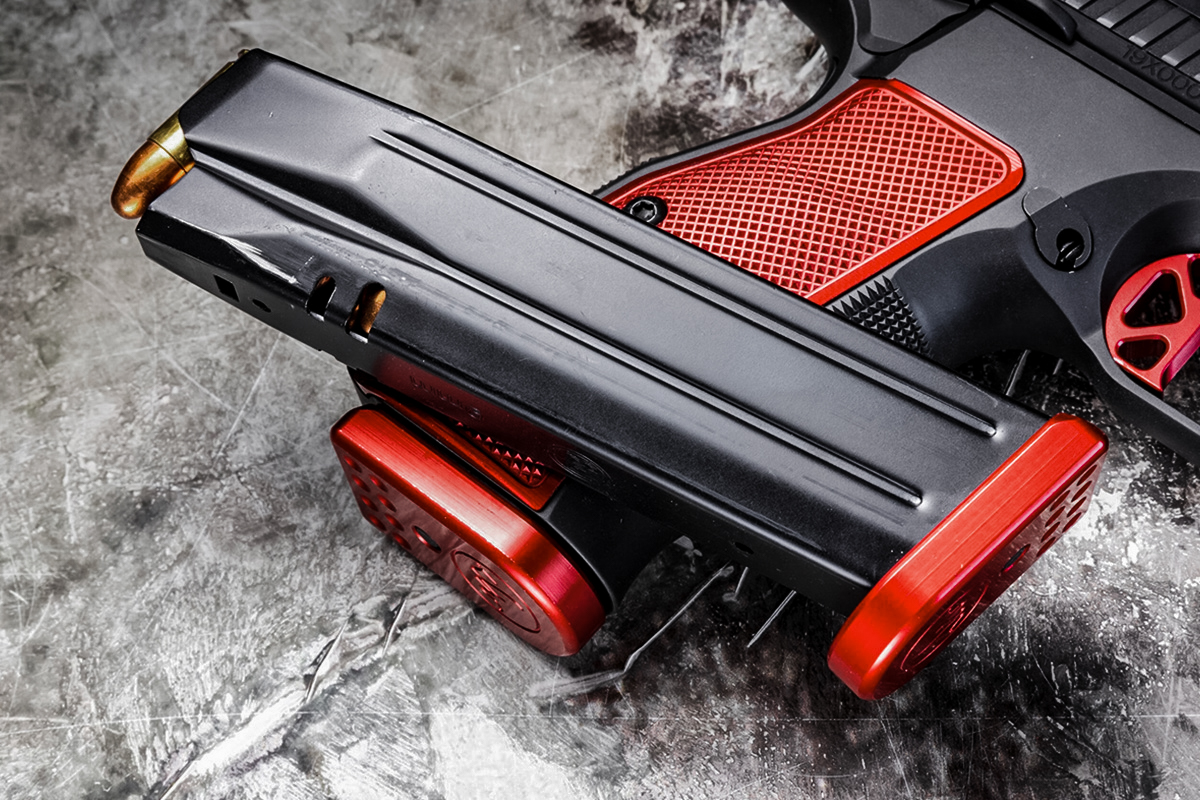 Featuring a locked breech barrel system, the DWX ditches the traditional 1911 barrel bushings, adds a full-length guide rod, and incorporates the easy CZ-style takedown. CZ's shooter-friendly ergonomics and generous double-stack mag capacity are there, too. However, this gun has plenty of 1911 parts, including the mainspring and a crisp, single-action trigger.
It's easy to picture the designers of the DWX passing a fifth of whiskey back and forth as they planned a Frankenstein monster of random gun parts. However, the bastardized mashup seems to work.
The DWX runs in the popular 9mm and features a 5-inch match-grade barrel. It comes with a fiber-optic front sight and an adjustable rear sight. Unfortunately, this model isn't cut for an optic, so the company should probably brace for a slew of disgruntled internet complaints.
The pistol was originally designed for the competition field, but Dan Wesson has also promised a DWX compact model. Billed to use a shorter 4-inch barrel and a slightly more compact overall length, the DWX C should appease the concealed-carry crowd once it is released. However, if it looks nearly as suave as the full-size model, you'll have to fight the urge to show it off.
GOOD GEAR – Show Your Support for the 2A With the BRCC Freedom Fuel Coffee Roast
---
Dan Wesson DWX 9mm Specs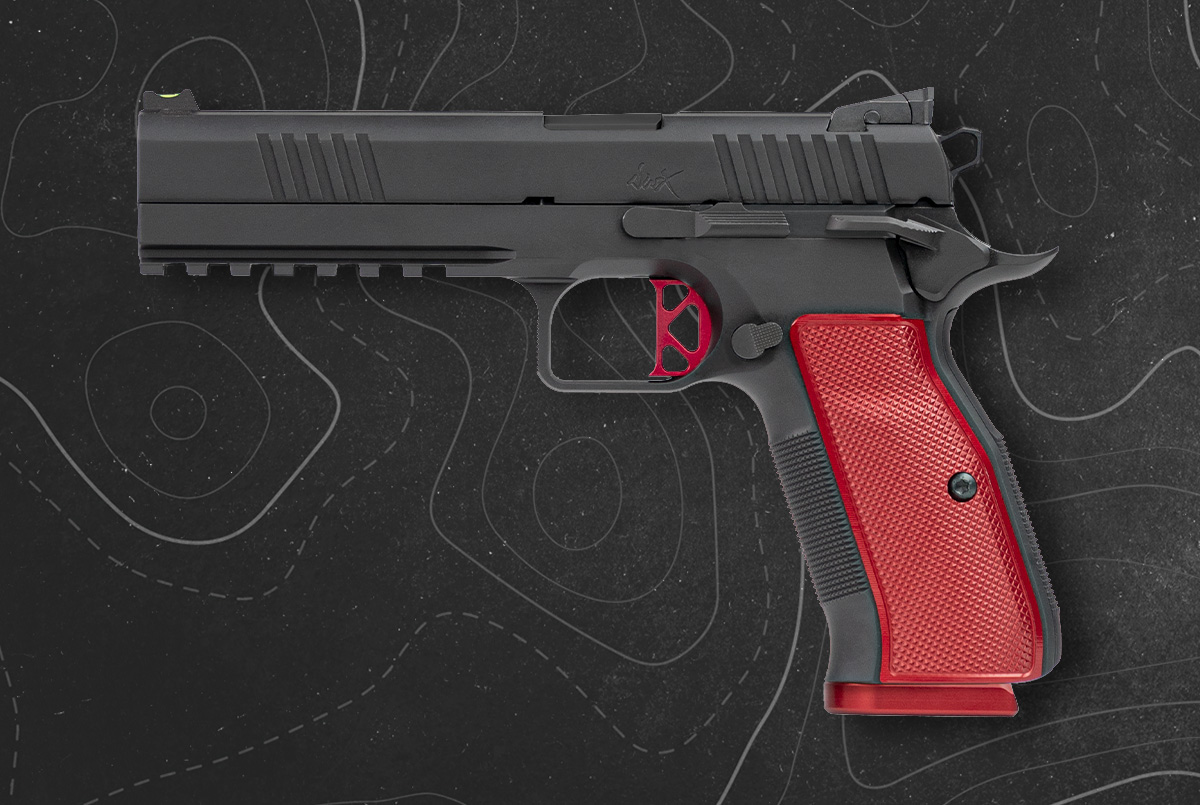 Caliber: 9mm
Action: Single-action only (SAO)
Capacity: 19+1 or 10+1
Weight: 43 ounces
Overall length: 8.52 inches
Height: 5.85 inches
Width: 1.25 inches
Barrel length: 5 inches
Frame: Stainless steel
Slide Finish: Duty finish
Safety: Ambidextrous thumb safety
Grips: Aluminum, red or black
Frame finish: Matte black
Slide Finish: Matte black
Sights: Fiber-optic front with adjustable rear sight
MSRP: $2,099
---
READ NEXT – Springfield Saint Victor 9MM PCC Is Packed With Features