The best ideas are born in the mountains around a campfire, over coffee, before or after a hunt, a fishing trip, or a range day with friends. Free Range American is no different. It's a community of like-minded adventurers, born — it turns out — from a love of archery and the shared therapeutic value of the outdoors.
On a recent episode of the Black Rifle Coffee Podcast, Evan Hafer, John Dudley, and Michael R. Shea went into the origin story of FRA and laid out the project's bright future ahead. 
"This is such a good episode because, with John, we have the entire genesis of Free Range American," Hafer said.
Dudley, a bowhunter, educator, and the owner of Nock On Archery, started FRA in 2018 with ex-Navy SEAL Andy Stumpf. After a moose hunt in British Columbia with Hafer, the founder and CEO of Black Rifle Coffee Company bought the young brand.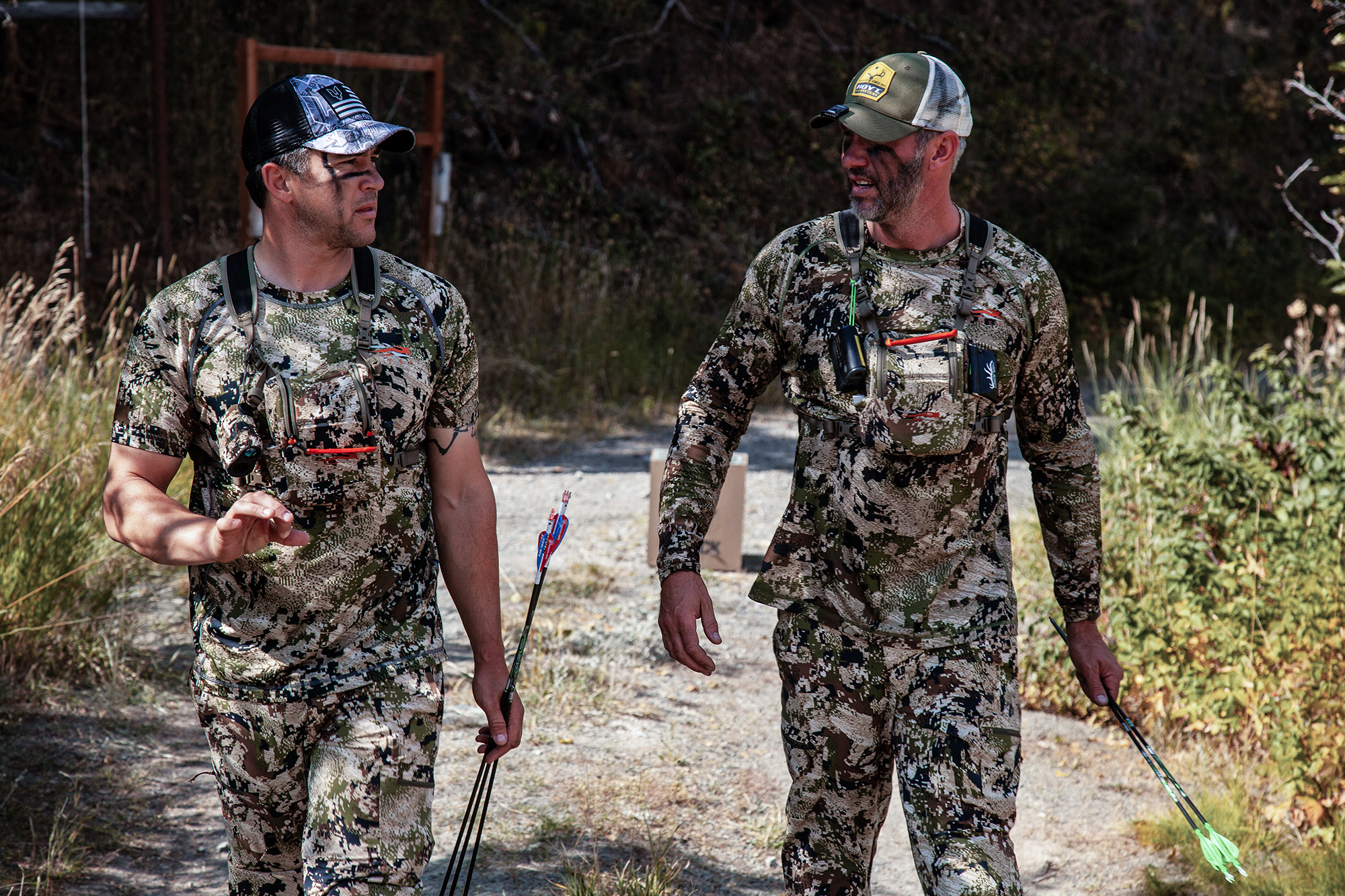 After a few iterations as a merch play, a podcast, and a wide-ranging lifestyle brand, Hafer, with the team at Coffee or Die, brought in Shea to turn FRA into a fullscale outdoor media outlet with five core areas of focus: hunting, fishing, shooting, survival, and gear coverage.
FRA's mission is to inform, inspire, and entertain veterans and other freedom-loving Americans through stories, podcasts, and videos set in those worlds, as well as a general love of the outdoors.
"Andy was coming out of the military, and he'd done some super awesome stuff," Dudley said on the podcast. "He did the CrossFit thing. He decided to fly jets; got certified on that. Wing-suited all over the world. Jumped all over the place […] And I think he was looking for something else."
That thing was archery, and Dudley helped train him up. The two were shooting in Dudley's backyard one evening, and Dudley pushed Stumpf to do something with his diverse — and awesome — background. "You need to put what you do in front of people," Dudley remembers telling him.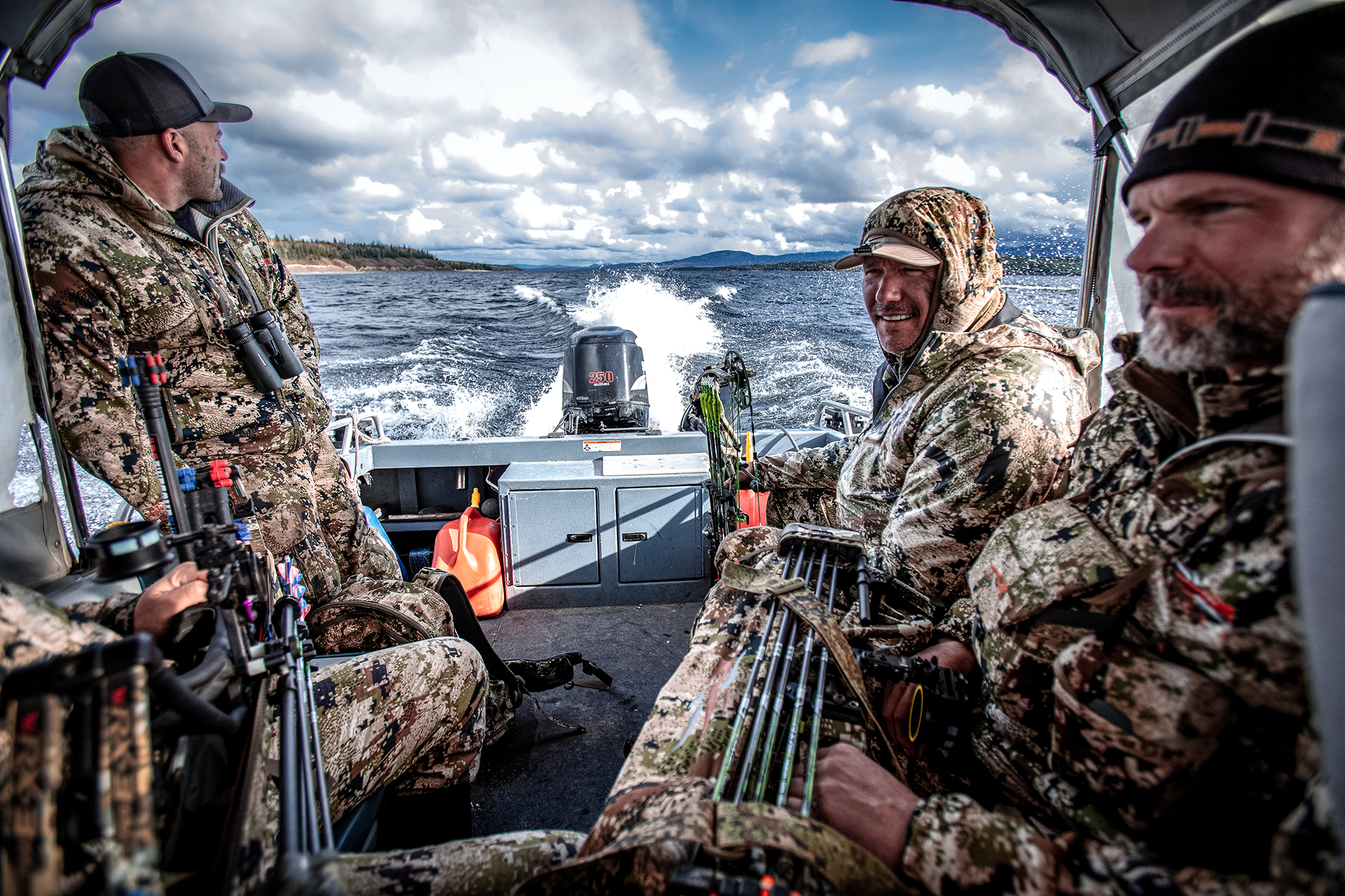 Stumpf wasn't feeling it. "Dude," he said. "I'm just a free-ranging American."
"Well," Dudley said. "That's the brand. Us. Our friends. That's what we are. We're free-range Americans."
Hafer and the crew from BRCC were in that circle of friends. They hunted with Dudley and Stumpf in Oklahoma and again in British Columbia. Then, one summer, Hafer, Dudley, and friends Logan Stark and Trevor Thompson took a quick trip from BRCC headquarters in Salt Lake City into the Wasatch Front.
They drove up in Thompson's jacked-up Tacoma and made coffee in the mountains. "After that, this whole thing became a vision of Evan's," Dudley said. "You were like, 'We have to do this for Black Rifle Coffee. This is so therapeutic.'"
On the podcast, Hafer said that FRA "represents a lot of what's happening in the company" as an expression of what he and BRCC co-owners Mat Best, Jarred Taylor, Stark, and Richard Ryan are into.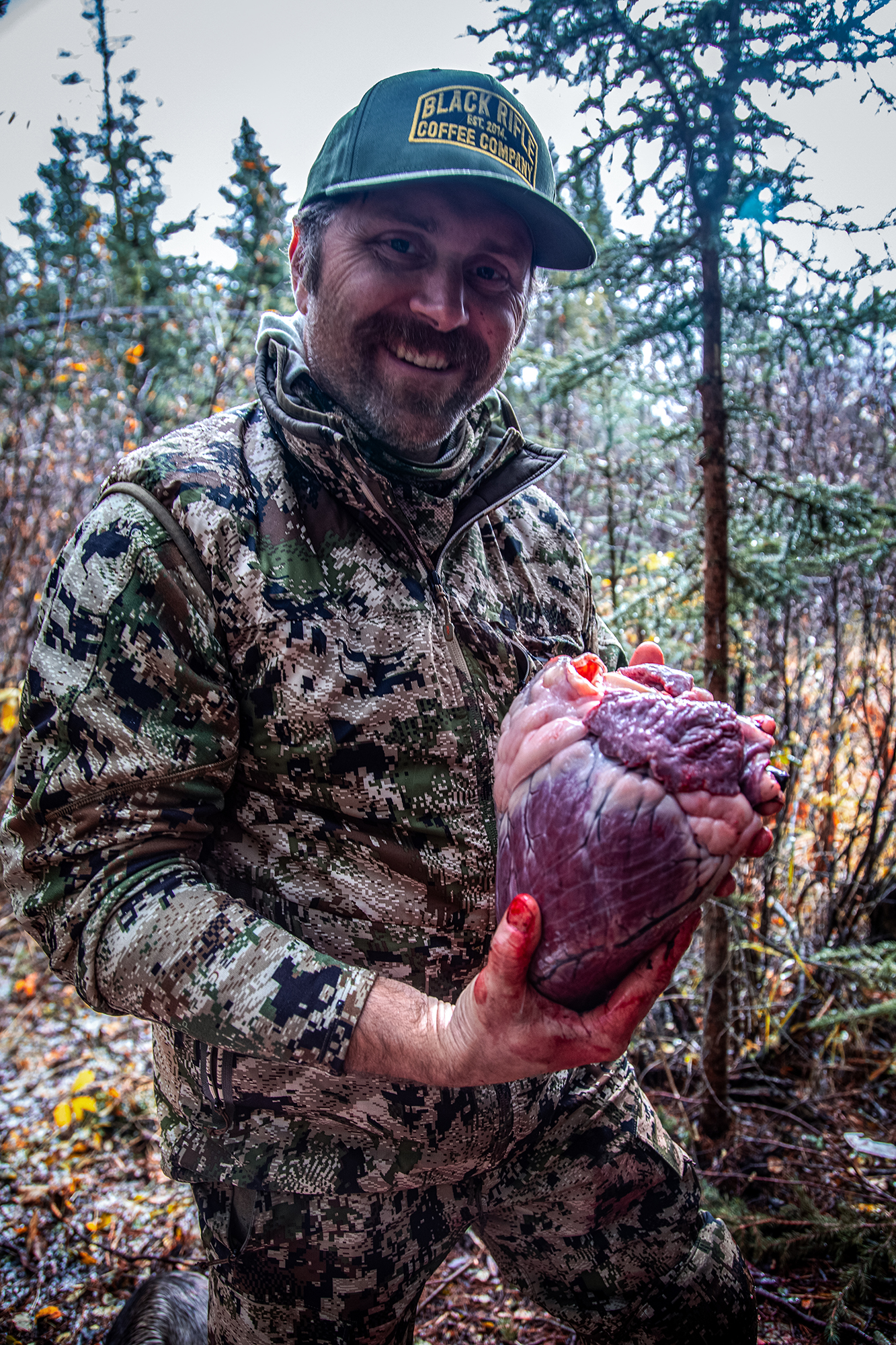 For example, Hafer had a trad bow for a long time and used to shoot it into a target next to the first BRCC roaster — a target he made from burlap coffee bags.
"Baker Leavitt was always on me like, 'You gotta shoot a compound. You gotta shoot a compound.' And I was like, 'No, not really. I don't have any interest in it,'" Hafer said. "But once I saw Andy shooting, I was like, 'Fuck. Andy picked it up. Maybe it is cool.'"
Soon after, BRCC sponsored Total Archery Challenge, and archery has become the unofficial sport of the company. There are 3D targets at The Ranch in San Antonio for employees and guests to shoot. There's a full-time bow tech in Salt Lake and archery targets in the parking lot. Get up on the loading docks, and the shots can stretch past 100 yards.
An early version of the Black Rifle Coffee Podcast was called Free Range American. As that spun up, Hafer and Coffee or Die executive editor Marty Skovlund Jr. hired Shea to build a website component.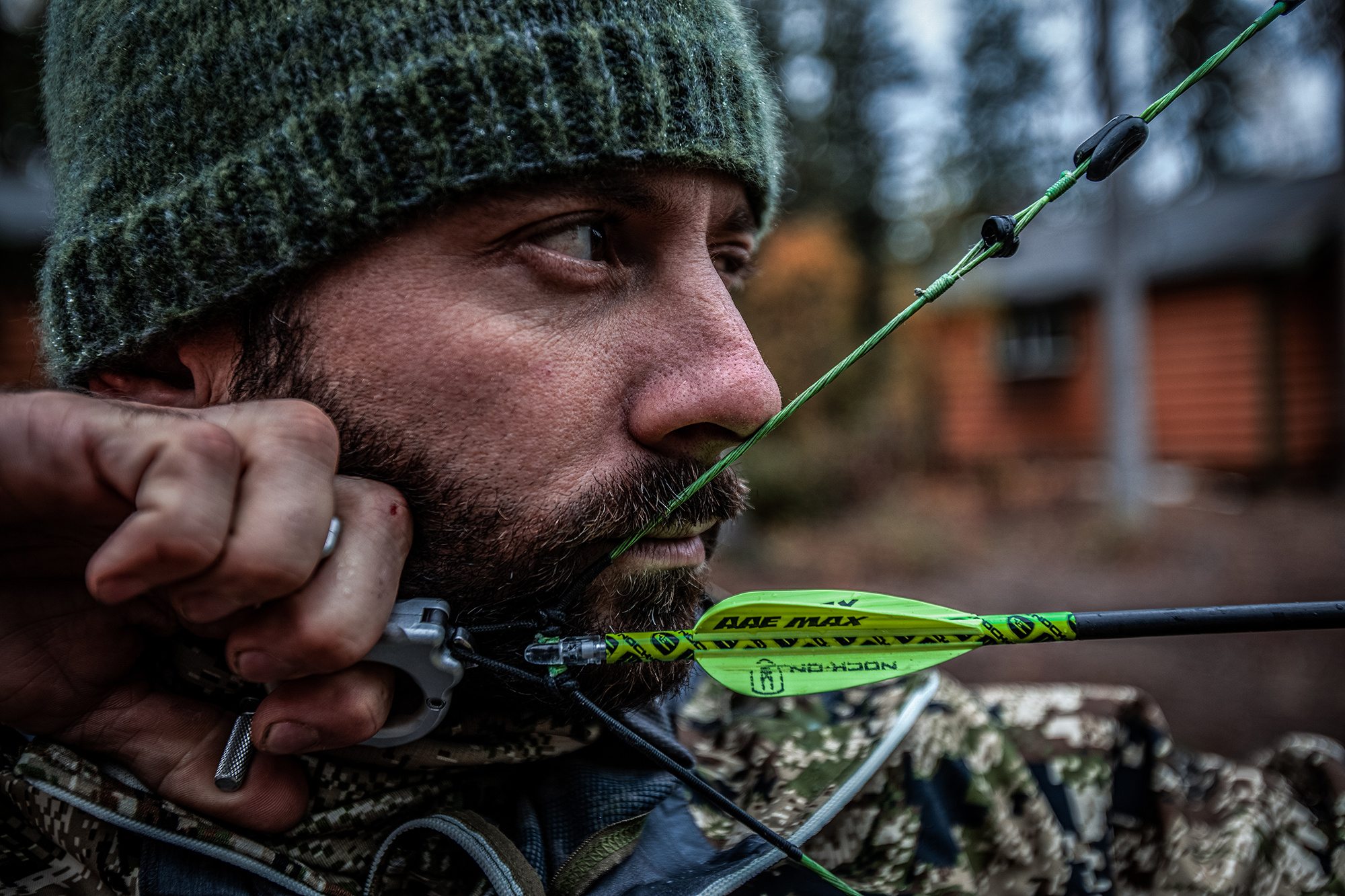 Shea has spent most of his life chasing hunting, fishing, and shooting as a writer, editor, and video producer for magazines like Field & Stream, Outdoor Life, Men's Journal, Ducks Unlimited, and many more. Last year, he wrote a book on rifles.
"My career," he said on the podcast, "was a conduit for me to just be in the field, to hunt and fish. By writing about the outdoors, I participated in the outdoors. So, I knew Marty and knew Black Rifle wanted to push into outdoor media, and obviously, I loved you guys, so I was like, 'Yeah, let's do this.'"
The public response to freerangeamerican.us has been staggeringly positive, and 2022 is looking bright. A new outdoors-focused Free Range American podcast is in the works, and miles of video are being cut now to launch a new YouTube page. 
"We have a really special opportunity here with Black Rifle Coffee and with Free Range American," Shea said on the podcast. "We have the benefit of authenticity and honesty."
---
READ NEXT – Reader's Choice: The 10 Biggest Free Range American Stories of 2021