Massive cutting diameter
Optional bleeder blades
Patented Tanto Tip
Single bevel design
Price: $124.95 (3) – $264.95 (6)
Iron Will broadheads are known among bowhunting freaks as some of the absolute best hunting broadheads on the market. Robust and painstakingly crafted, their design eliminates the potential failure of a mechanical design while packing the most slicing power possible for the biggest, toughest game in the world.
Colorado-based Iron Will Outfitters has long been leading the market and setting new standards. These guys know the business end of an arrow like nobody else, and they just dropped a new Wide Single Bevel Broadhead that you're going to want in your quiver this fall.
A major game changer, these babies are built to fly just as true and drive just as deep as the company's already popular fixed-blade slashers; only the new version will carve an even wider wound channel.
Pass-through shots are fantastic, but bigger holes not only deliver better blood trails, but they also create more internal damage for faster, more reliable kills. The single-bevel design of these broadheads helps the arrow maintain its rotational spin on impact to open up the hole. With wider dimensions, the company's new Wide Single Bevel Broadheads produce a total cutting diameter of 2 1/8 inches!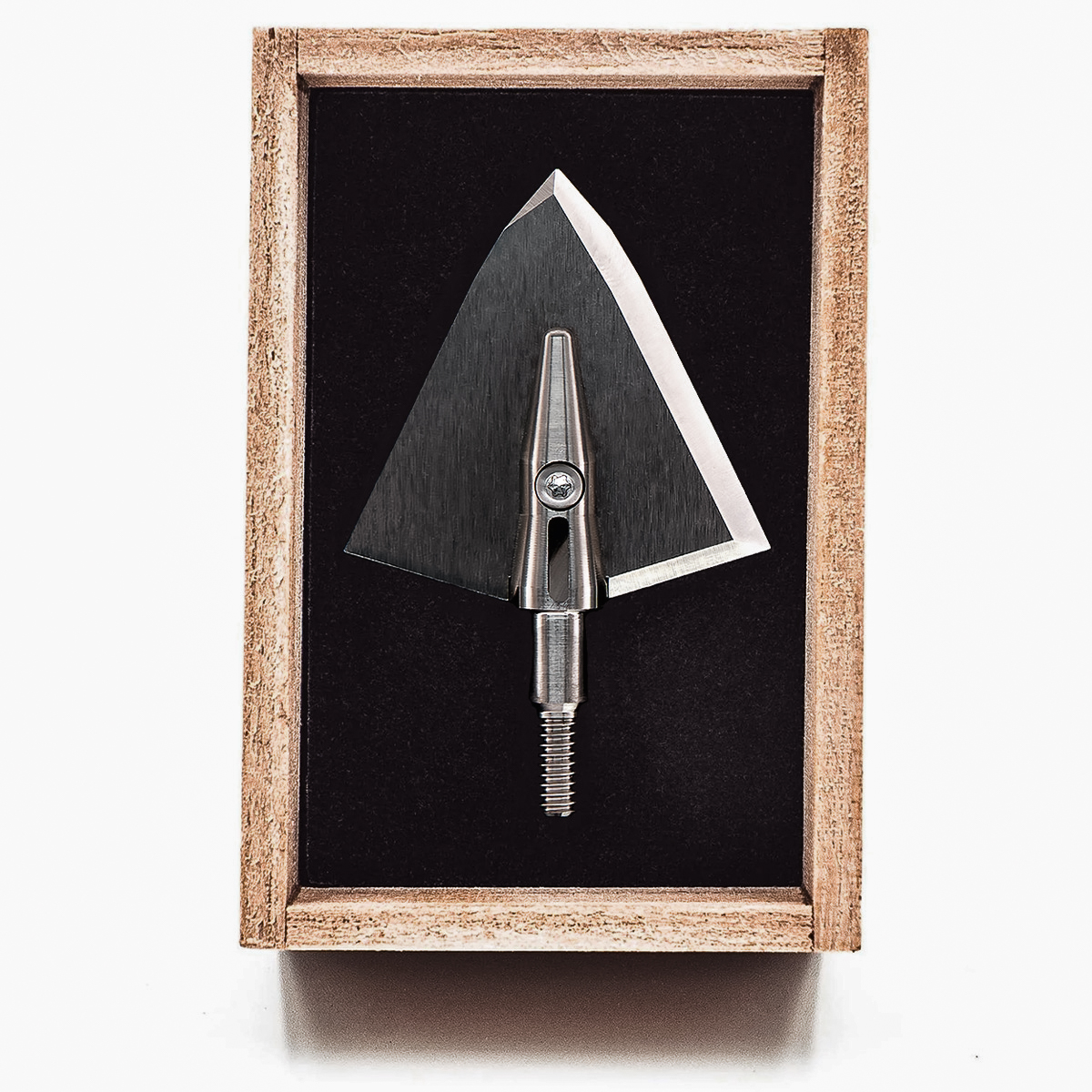 These extra-tough broadheads also feature Iron Will's exclusive Tanto Tip on top of patented blade geometry that's extra wide to add strength and rigidity, which prevents bending or breaking — even on impact with bone. The design also reduces broadhead surface area for better in-flight ballistics and increased accuracy at greater distances.
Iron Will Wide Single Bevel Broadheads also come with hardened ferules that keep the point firmly aligned with the arrow as it passes through the target. This one feature helps reduce flexing on impact, preserving momentum and delivering deep, driving penetration.
Company co-founder Bill Vanderheyden combined his passion for bowhunting with an engineering background to develop arrow components built for maximum penetration and extreme durability. Iron Will's broadheads have a hard-earned and well-deserved reputation for flying well at long ranges and delivering pass-through bone damage while maintaining a razor-sharp cutting edge.
Iron Will backs its broadheads with a pretty freakin' sweet warranty. If any broadhead component bends or breaks from being shot into or through an animal, the company will replace it.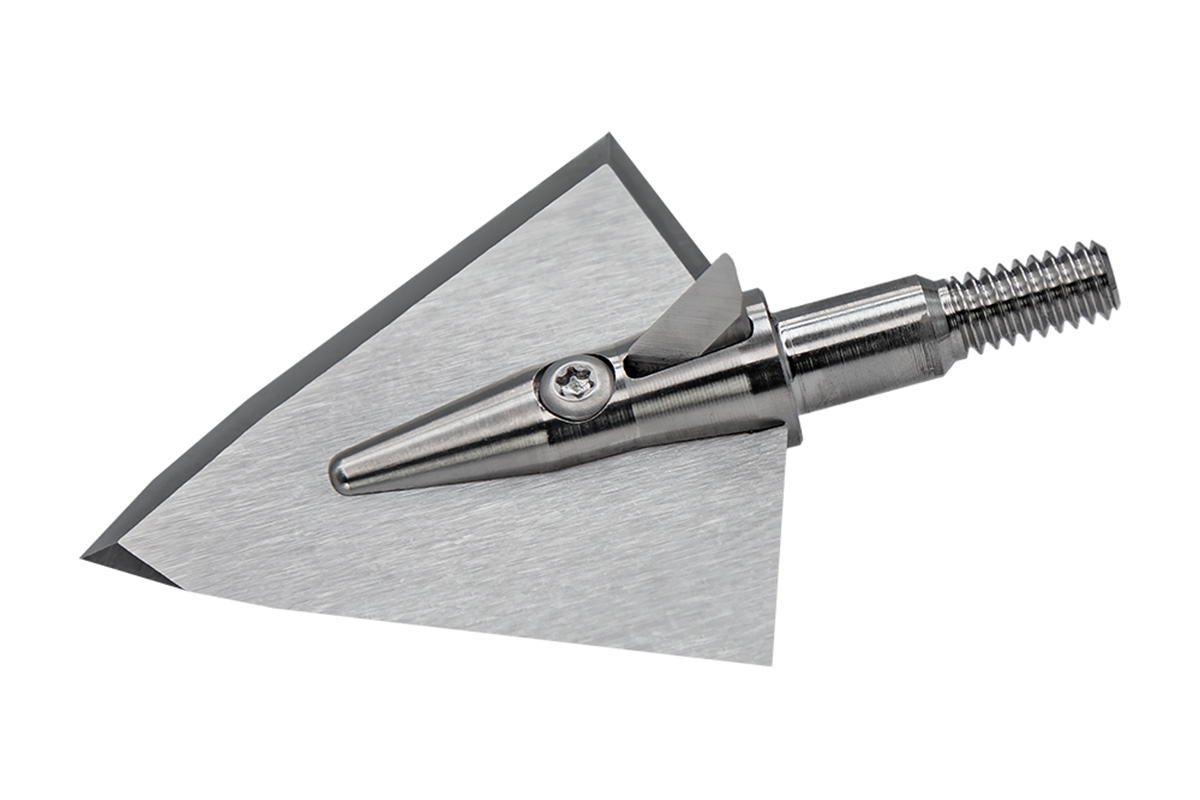 Bowhunters can buy Iron Will's new Wide Single Bevel Broadheads in packs of three or six. The six-pack comes in a special waterproof travel case. The company also offers custom laser engraving, for anyone who wants to send a clear message downrange.
---
Iron Will Wide Single Bevel Broadheads: Features and Specs
Weight: 100-250 grains
A2 tool steel blades: .062-inch thick
Exclusive Tanto Tip
Cryogenically treated and triple tempered to 60 HRC hardness
Main blade cutting diameter: 1 3/8 inches
Bleeder blade cutting diameter: 3/4 inches
Total cutting diameter: 2 1/8 inches
Hardened ferrules
Custom engraving available
Lifetime warranty
MSRP: $124.95 for a 3-pack, $264.95 for a 6-pack in a waterproof travel case
---
READ NEXT — The 7 Oldest Pope & Young Archery Records