All national parks are deemed national parks because of their unique beauty and rugged nature. They are irreplaceable American gems that represent the frontier past of our young nation and the wilderness that we all have at our collective core. These lands are your lands.
But not all national parks are created equal. Not when it comes to hiking. Yes, there are hikes of some sort to be had at all 63 parks, and yes, some may have one challenging loop. But for those interested in national parks that have a buffet of challenging hiking trails to choose from, the list is much shorter.
Here are 12 national parks that each claim anywhere from 19 to 116 hiking trails that rate from hard to pucker-inducing for you to hike to your masochistic heart's content.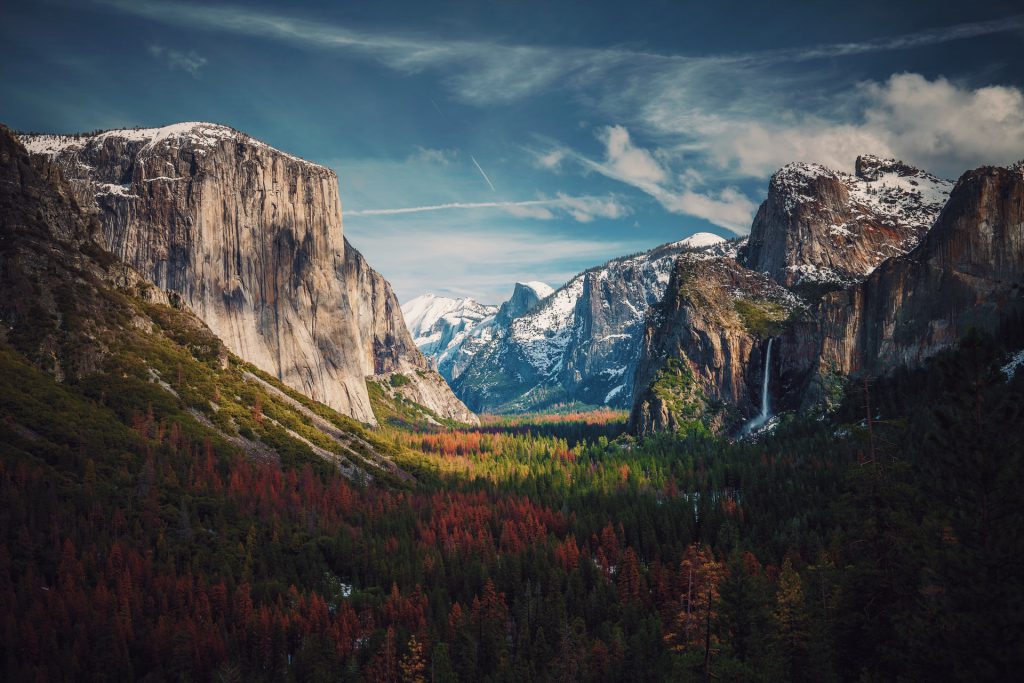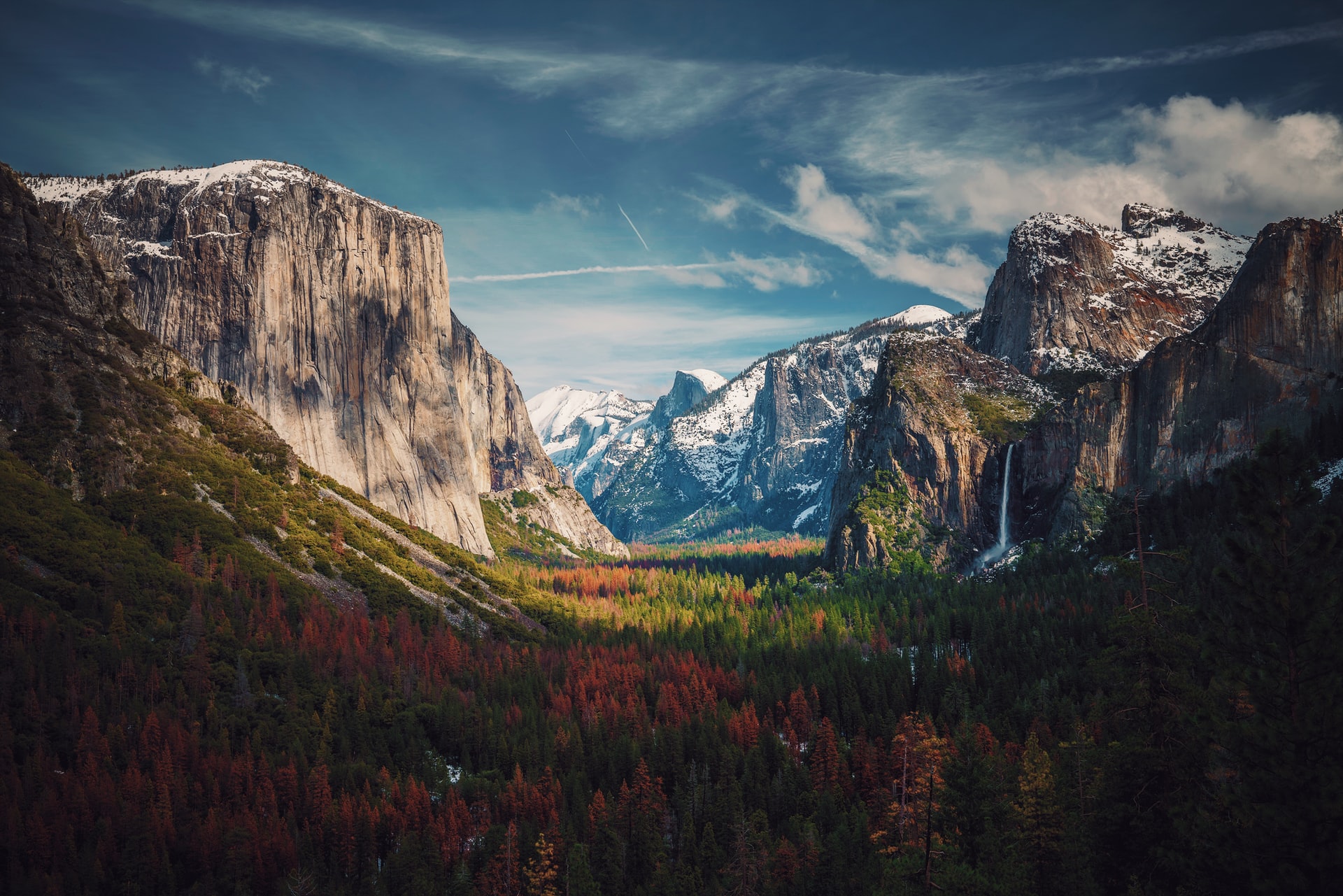 Yosemite National Park
El Capitan and the Dawn Wall are essentially mecca for climbers the world over. But hikers can get their adrenaline fixes on any one of the 116 trails in California's Yosemite that start at "hard" and get harder from there. Whether you trek 2.1 miles or 211 miles, stay in the meadows or climb to 13,114 feet, Yosemite will wear you out before you exhaust the trail map.
The toughest trails: Cloud's Rest and Half Dome.
See park-trails map
Acadia National Park
For those looking to roam some eastern coastal environments, there are 43 hard trails in Maine's Acadia National Park that sit between 16 and 1,525 feet above sea level. You'll get a taste of freshwater, estuary, forest, and intertidal habitats in this rugged northeastern gem. Just make sure you double-check whether you're sharing a trail with mountain bikers. Spoke and sprocket dodging doesn't count for increased difficulty.
The toughest trail: Precipice Trail
See park-trails map
Canyonlands National Park
Of the 84 total trails in Canyonlands, 19 are rated hard, and they run up to 98.8 miles. With a landscape created by the Colorado and Green rivers, the park is so big (it's Utah's largest national park) that there are three districts in the park to explore: Island in the Sky, The Needles, and The Maze.
The toughest trail: Druid Arch
See park-trails map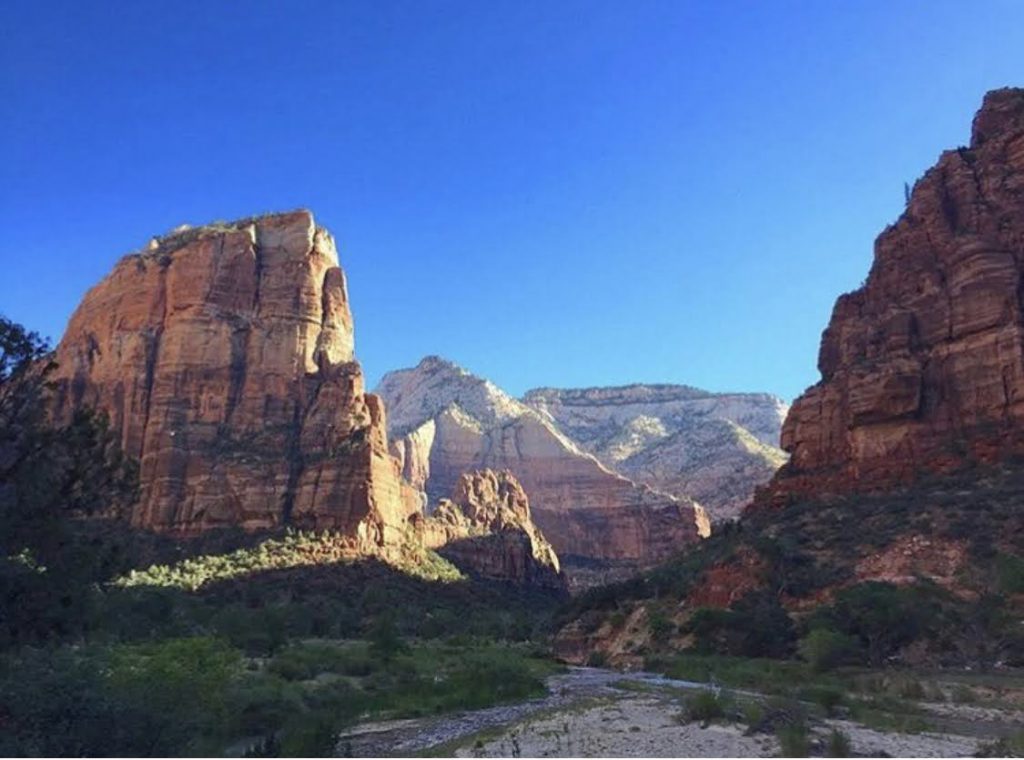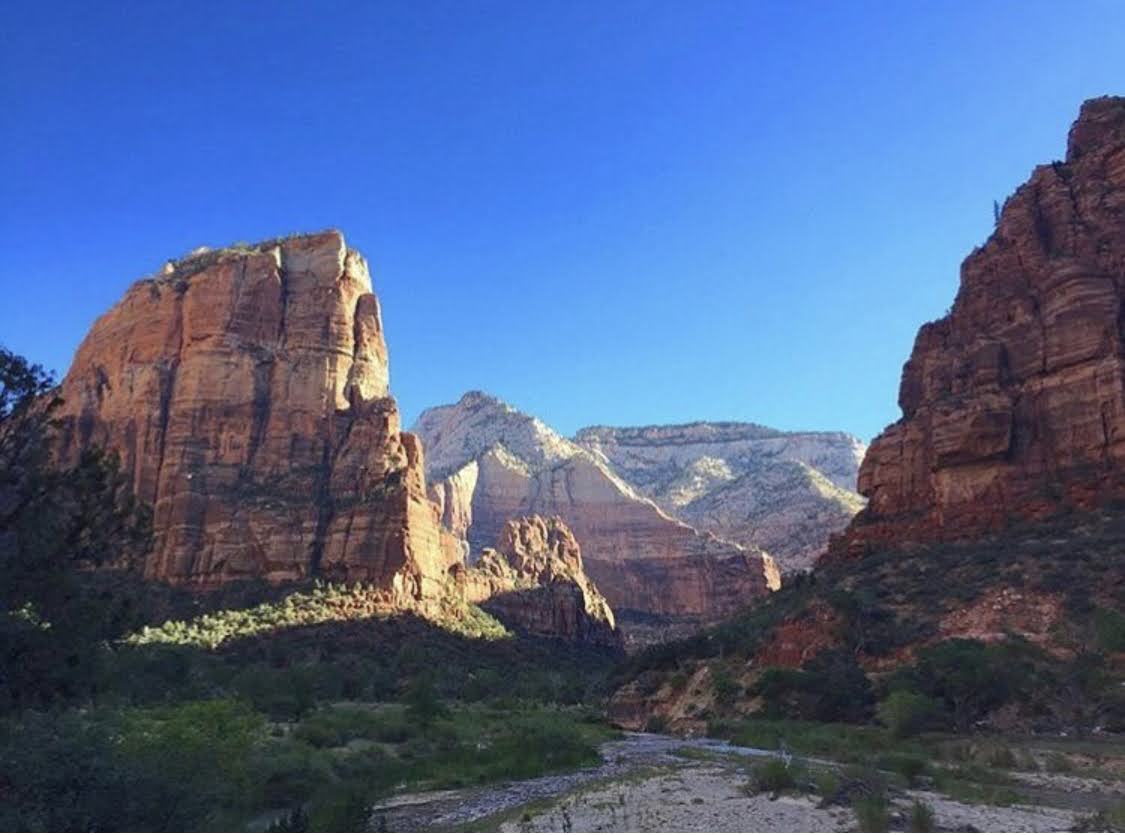 Zion National Park
You may think you're a mountain goat on these trails, but you'll want to keep your eyes peeled for actual bighorn sheep while hiking in Zion. The 41 trails aren't for the faint of heart in this Utah high-desert landscape. Walter's Wiggles will make you wonder whether you'll ever see the top of Angels Landing (which is a pucker-inducing must), and if you're not sure about your fear of water or tight spaces, The Narrows will let you know where you stand pretty quickly.
The toughest trail: Angels Landing
See park-trails map
Grand Teton National Park
Named after the tallest mountain in the range, Grant Teton National Park has 73 hard trails. For those looking for constant distraction on the trail, there seems to be no end to the rivers, forests, canyons, and alpine lakes in this icon of the American West. Oh, and Grand Teton is in the heart of bear country, so plan accordingly for personal safety.
The toughest trail: Death Canyon
See park-trails map
Joshua Tree National Park
With trails such as Rattlesnake Canyon, Eagle Cliffs Lucky Boy Vista, Mountain Bob, and Porcupine Wash, expect individual hikes to be as unique as their names. Within the Pinto Mountains to the north, Coxcomb Mountains to the northeast, Eagle Mountains to the southeast, and Little San Bernardino Mountains to the southwest, there are 20 hard trails in Joshua Tree within 800,000 acres of California desert.
The toughest trail: Ryan Mountain
See park-trails map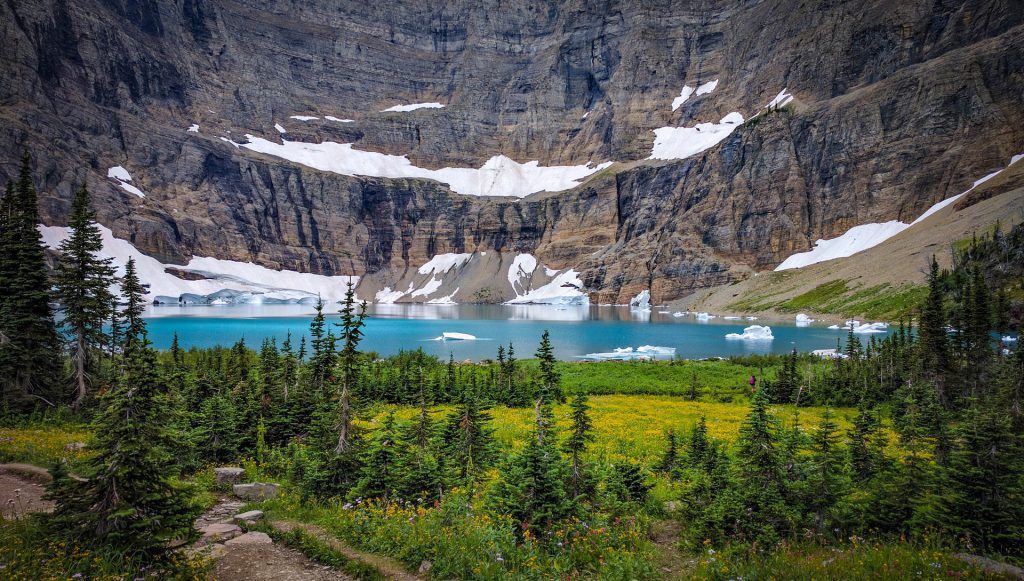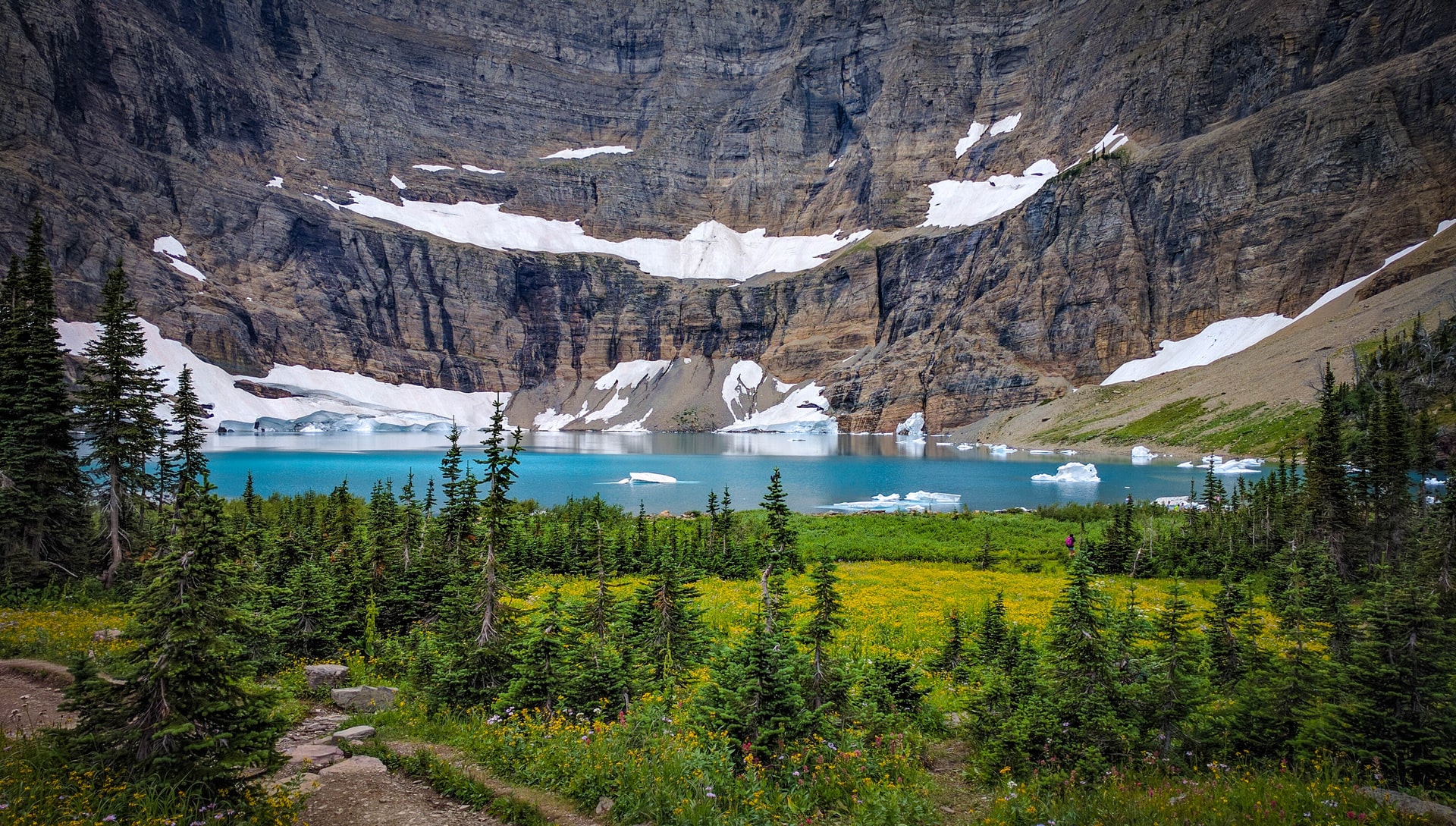 Glacier National Park
Boasting more than 1 million acres to explore via 71 strenuous trails, Montana's Glacier National Park is a hiker's playground. Nestled in a 16,000-square-mile region of protected land, Glacier National Park has 50 glaciers (only 26 named) and 700 lakes (only 131 named) just waiting for you to feast your eyes on, plus around 7,000 feet of elevation to climb.
The toughest trail: Sperry Glacier Trail
See park-trails map
Rocky Mountain National Park
If you're looking for an endless supply of altitude — and what hiker in his or her right mind isn't? — Colorado's Rocky Mountain National Park more than lives up to its name. The 77 mountains, each over 12,000 feet high (the highest is 14,259 feet), boast 109 rugged trails through diverse mountain landscapes with plenty of wildlife and killer views.
The toughest trail: Hallett Peak
See park-trails map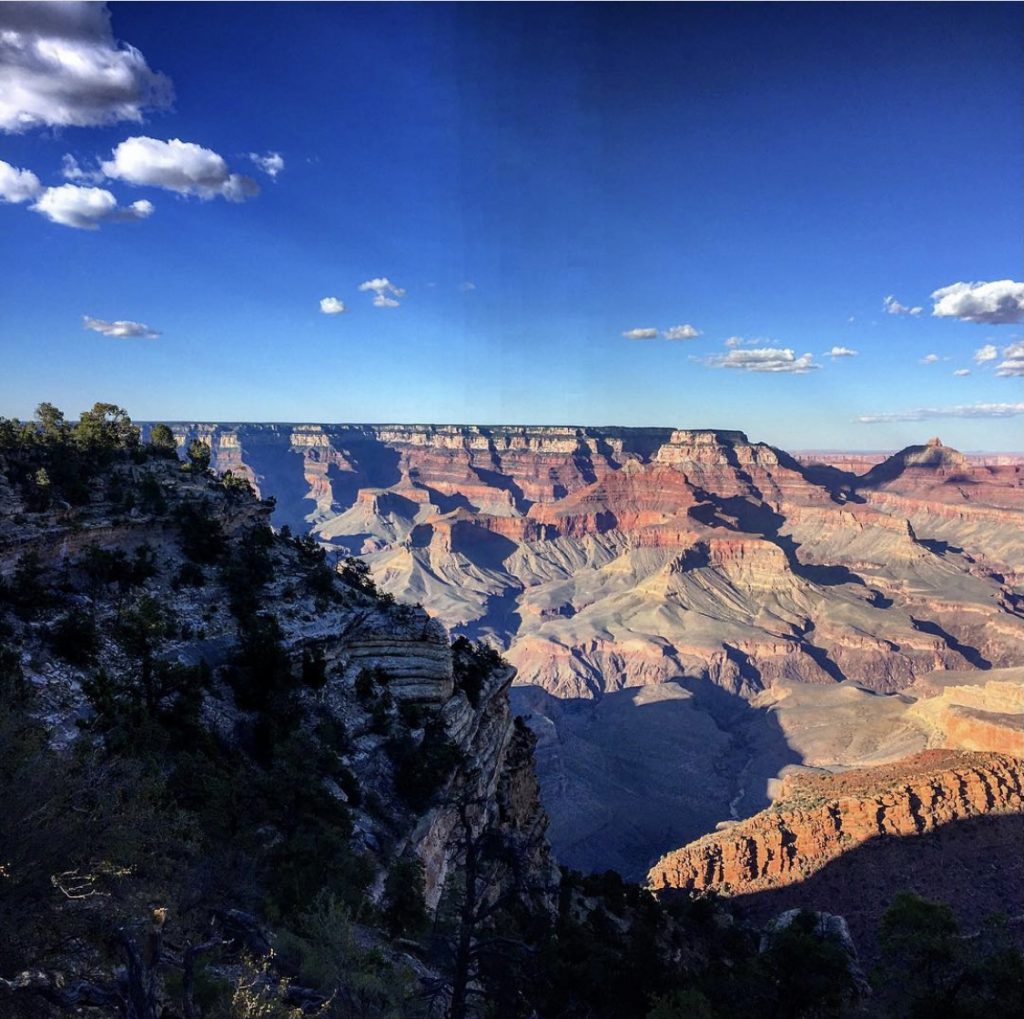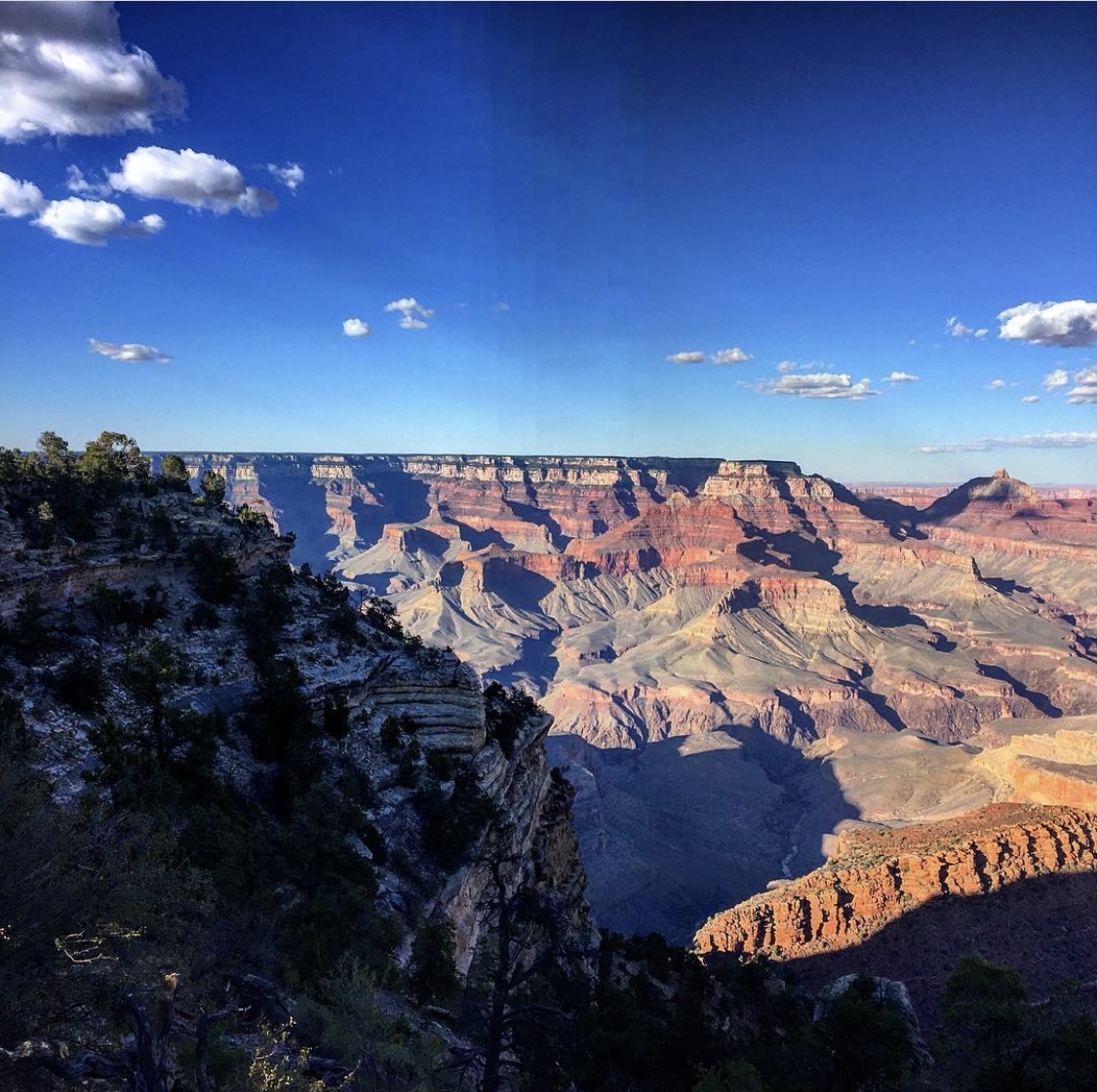 Grand Canyon National Park
Probably one of the most breathtaking sights on the face of the earth, the Grand Canyon National Park features 79 hard trails from the canyon rim to the canyon floor and back in the land of the Big Quiet. If you go, remember, it's Arizona. Temperatures in the belly of the canyon can reach 110 degrees Fahrenheit in the middle of the day, so it is not advisable, at all, to attempt a round trip to the bottom and back in one day.
The toughest trail: Nankoweap Trail
See park-trails map
Mount Rainier National Park
For the Indiana Jones fan in all of us, Mount Rainier is an active volcano in the heart of the Cascades with 68 hard trails ready for adventuring. In an interesting juxtaposition, the mountain is covered by 26 named glaciers including Carbon Glacier and Emmons Glacier, the largest in the continental United States. Fortunately, hiking doesn't require human sacrifice or monkey brains.
The toughest trail: Shriner Peak
See park-trails map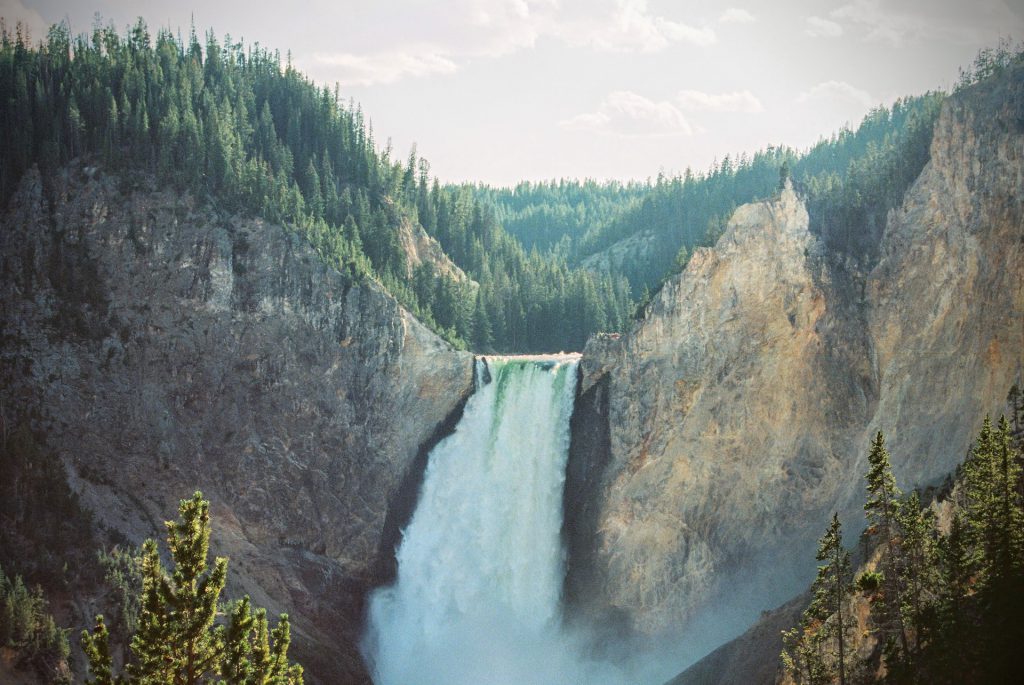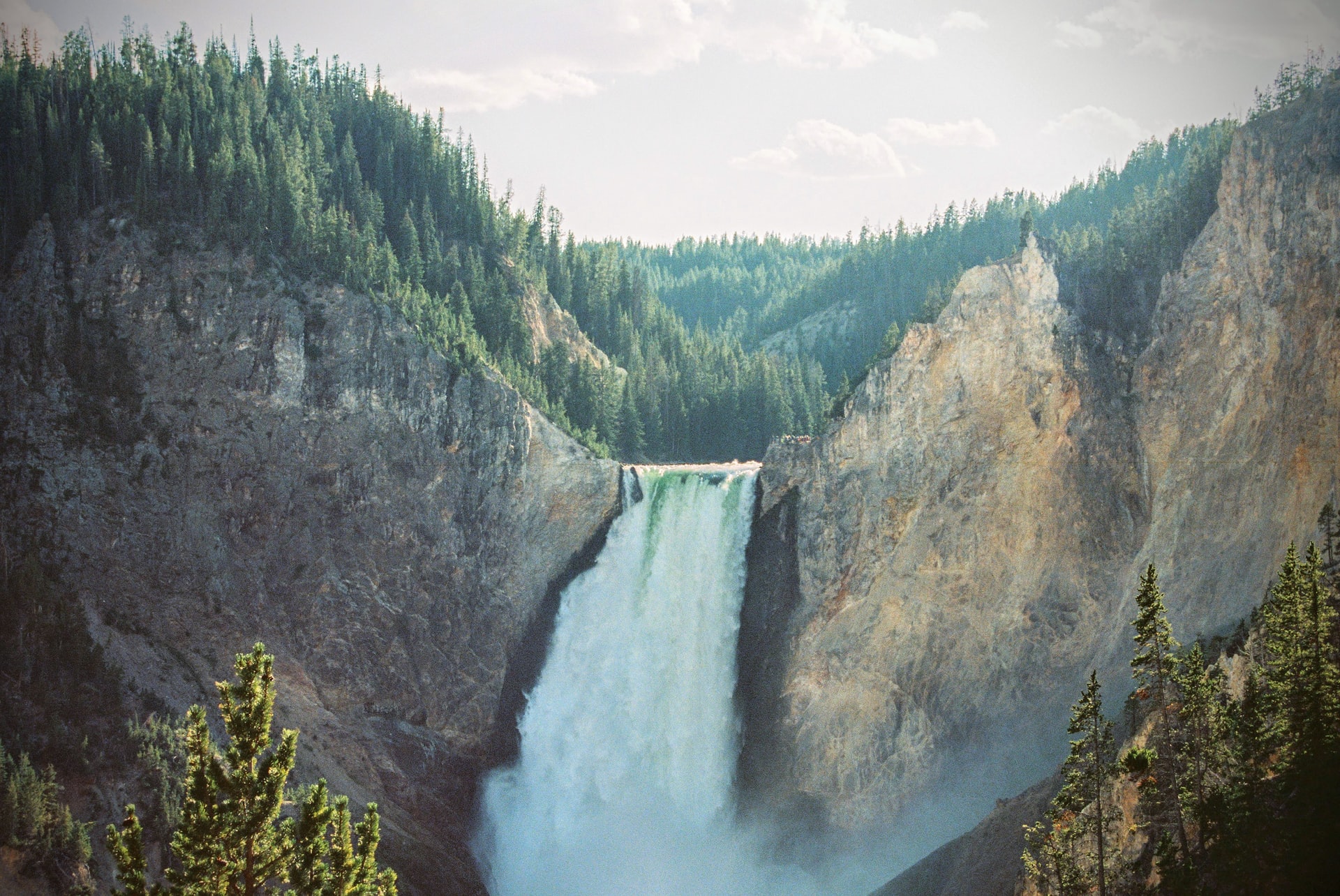 Yellowstone National Park
If you want to know what it feels like to hike to 10,000 feet from sea level with a very good chance of seeing wildlife usually reserved for a National Geographic documentary, Yellowstone is the place. With 71 hard trails, some more than 50 miles in length, you'll get a great look at America's first national park and the three states it sits in: Wyoming, Montana, and Idaho. Pro tip: Don't be "that hiker" who gets too close to wildlife and gets eaten.
The toughest trail: Sky Rim
See park-trails map
Shenandoah National Park
It's no surprise that Shenandoah has so many challenging trails, considering that it shoulders 101 miles of the Appalachian Trail. There are 92 challenging trails running throughout the pride of the Blue Ridge Mountains, exploring the Shenandoah River, forests, valleys, and rolling hills. John Denver was not exaggerating about it being "almost heaven."
The toughest trail: Old Rag
See park-trails map
Read Next: 7 of the Toughest Trail Races in America