"Water is the universal solvent. Give it enough time and it will cut through anything." Remember your high school science teacher telling you this? It's true, water will cut through everything if you give it long enough.
It also doesn't take long for water to penetrate our morale in the field, and our gear if we aren't careful. What is it about water when it comes from the sky that makes dealing with it so difficult? Maybe it is the fact that rain doesn't care what it falls on and that each drop is a little victory it wins over how dry you are. Wet weather shouldn't be taken lightly and we must recognize that it can demoralize us, slow us down, and kill us if the conditions are right. How then, does one pack for wet weather?
The best way is to break it down into two components: packing for you and packing for your gear.
---
Keeping Your Body Dry
Since wet weather will affect your head first, let's start there. A good wide-brim hat will work wonders at keeping the rain out of your face and off the back of your neck.
I'm partial to Tilley Hats but any hat with a good brim will work fine. A baseball cap will keep rain off your face, but water will find its way down your neck. Pair the same hat a good hood on a jacket and it's a whole different ballgame, however, the hood alone is the better option because the brim of the hat can transport water inside the hood.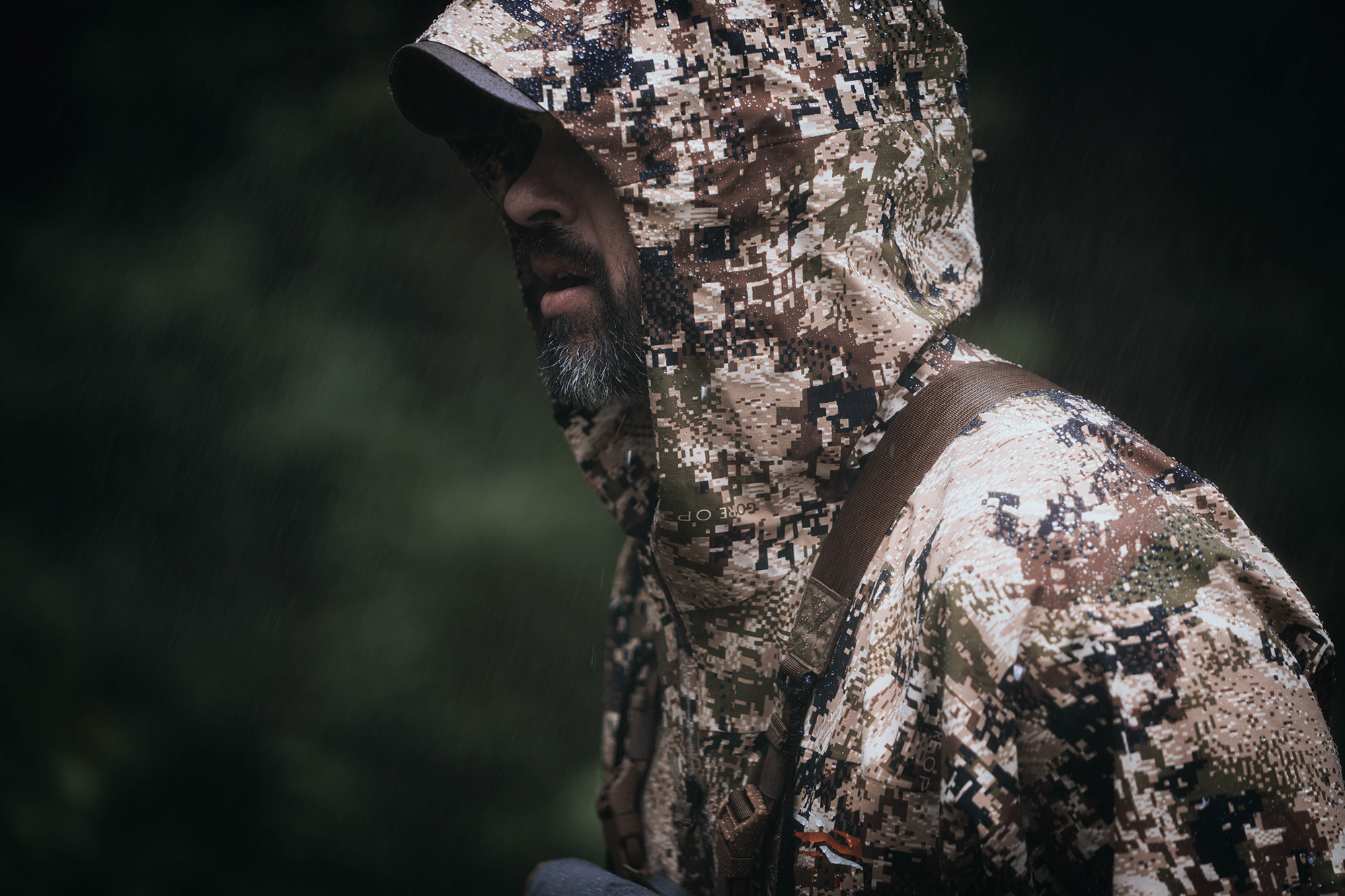 Some hikers have even started carrying umbrellas on the trail. This sounds ridiculous to some, but having a standoff between your head and the impact of the rain can help you keep your sanity after a couple days of non-stop precipitation.
Regardless of the season, you need to have an exterior shell to protect you from the elements. Nothing will beat a quality hard-shell and poncho combination if you are stationary. If you must move around, a parka-length jacket is better than a waist-length jacket. Softshells will shed light precipitation, but a good waterproof/breathable shell is the way to go in the heaviest of downpours.
If you notice you are still damp on the inside of your jacket, you may be perspiring and the moisture is your sweat, not the rain. Unzip your jacket's pit-zips if you have them, or find shelter and remove a layer or two to prevent overheating.
Your rain gear is not complete unless you address the lower half of your body. A good set of rain pants worn over a set of gaiters is the way to go. If you decide to throw your gaiters on over your rain pants, you'll find the water running off your jacket will also run down your pants and into your boots.
What about a poncho? it works well when worn with a set of rain pants. Otherwise, the bottom of your pants and boots will get soaked. Let your lower body get wet and you'll find out the discomfort that is associated with a wet ass and you'll lose body heat.
Finally, we get to the feet. There are ultralight overboots you can purchase for crossing creeks, but these are limited in their utility and not meant for long-distance trekking. Consider what boots you are wearing and how water resistant they may be. Boots with waterproof liners may not breathe, and as a result, your feet will sweat. Also, low-cut boots won't protect your feet from puddles that are deeper than they are tall. These puddles can form in wet weather and they can ruin your day.
Always carry a dry pair of socks to change into at night and dry the wet pair as you sleep after wringing them out. Pro tip: Use baby powder on your feet before you sleep; this helps dry out any residual moisture before you slip it into your bag.
---
Keeping Your Kit Dry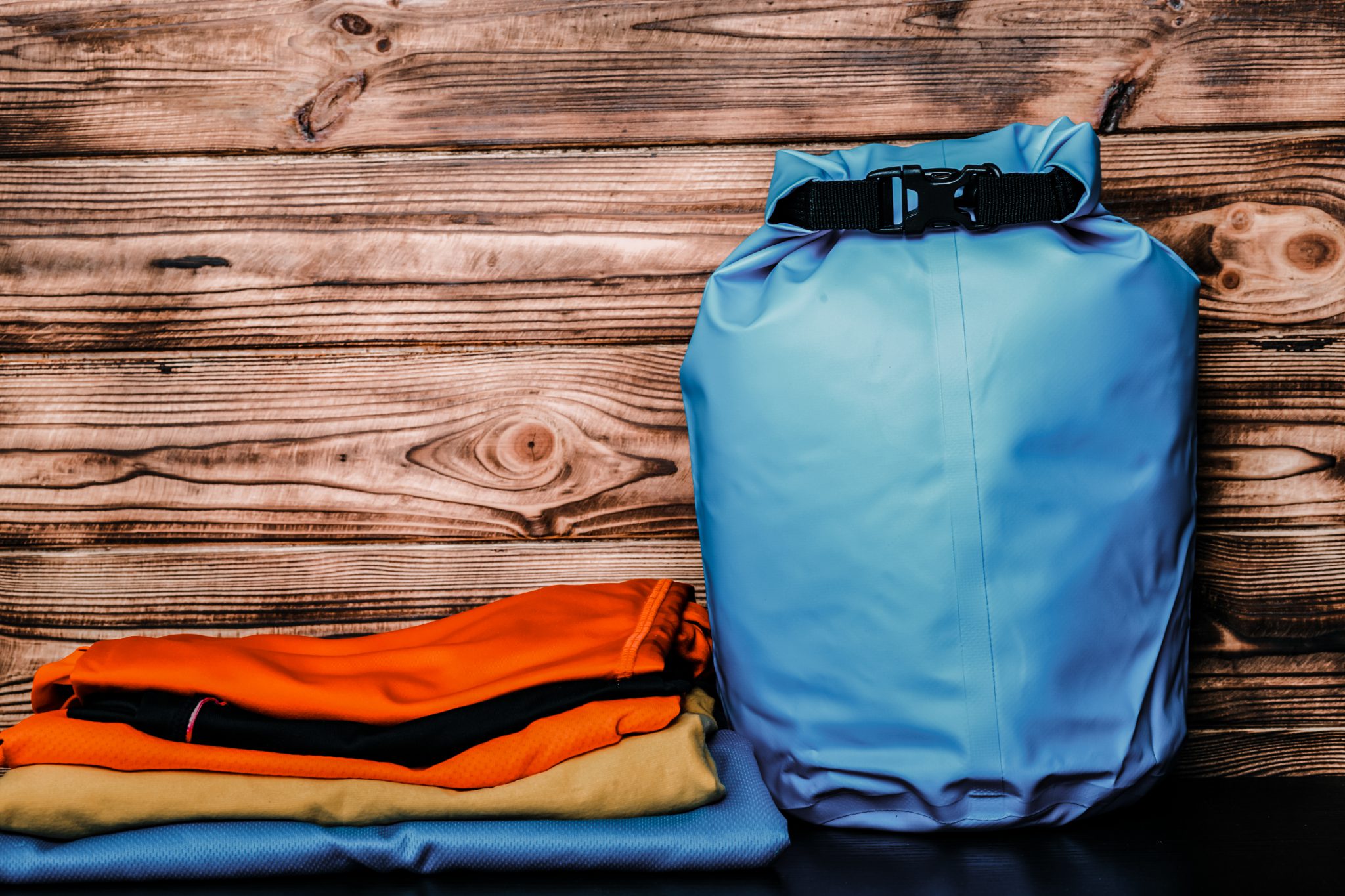 In the early days of the American frontier, "keep your powder dry" was a common order among long hunters, explorers, and soldiers. Water can be an absolute nightmare to the working order of your kit, even if firearms aren't on the gear list for a particular adventure.
Luckily, when you are carrying a sidearm, as long as you carry concealed and dress according to the suggestions previously mentioned, your ammo should stay dry unless you fall into a stream. What you carry on your person for EDC should be mostly water-resistant anyway. Lights from Streamlight and Surefire are pretty good with moisture. You can put a plastic bag over the muzzle of your hunting rifle or shotgun to keep water out of the barrel and the ammo in the magazine should stay pretty dry. Be sure to wipe everything down when you make camp, including your ammo, and you'll be good.
You knife can be wiped down, and your firesteel will still work after you dry it. What you need to worry about most is keeping the items you carry in your pack dry.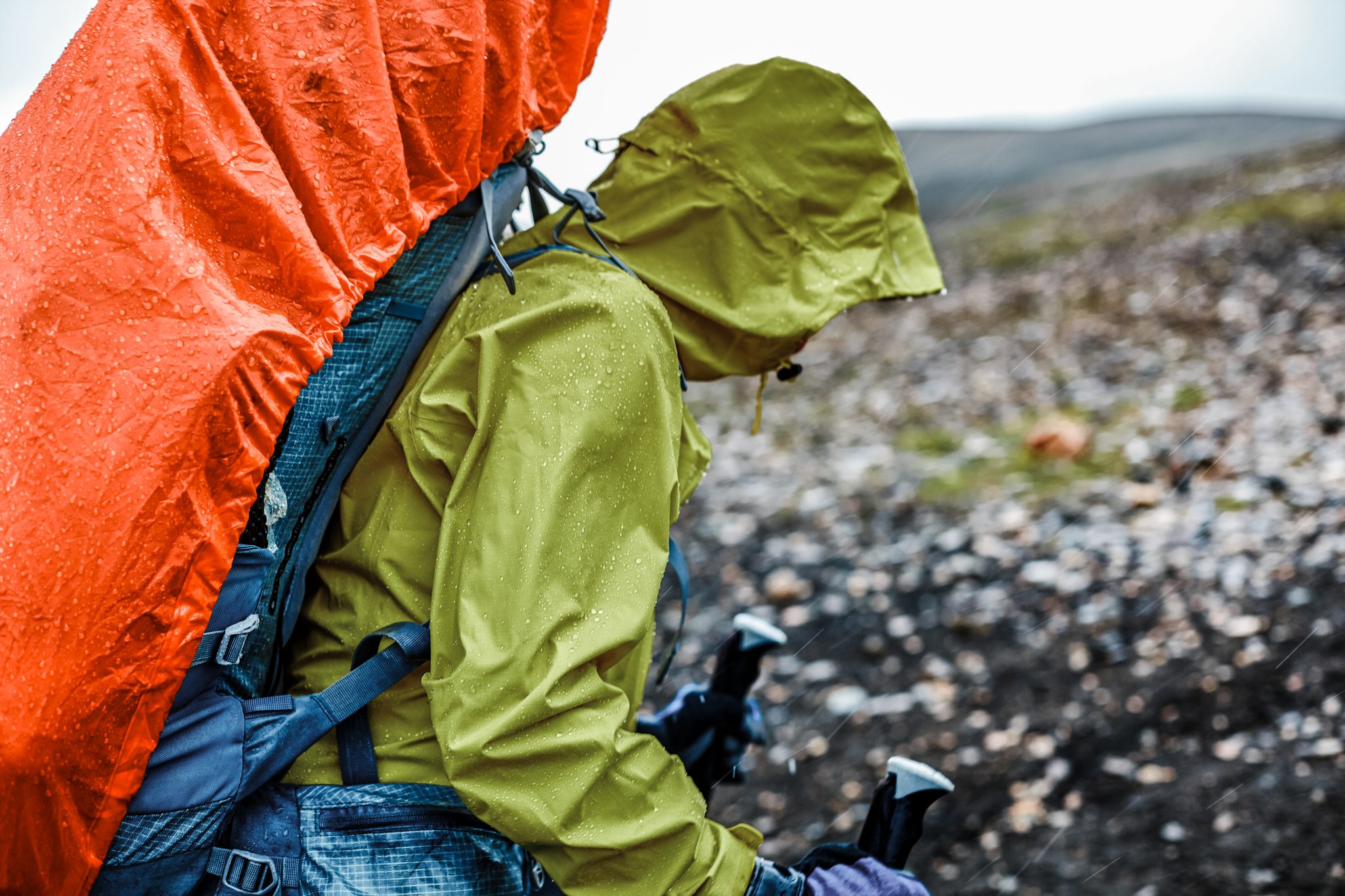 Your backpack has a lot of seams and lot of ways for water to get in. Whether it's a top-loader or panel-loader, it probably has zippers or draw-strings just waiting to leak.
You can protect your gear by putting it in Ziploc plastic bags before you stow it in your pack. You can also use trash bags or a dedicated clear poly pack liner. You can even pack your gear in more robuts dry bags if you have sensitive electronics and such as part of your loadout. Think about what items need particular care, like your fire kit, sleeping bag, and dried food.
Other items can get wet like your closed water bottles, cordage, and sealed bags of freeze-dried food. If you happen to be traveling around water and doing frequent river or creek crossings, you can use your water-resistant parka to wrap up all your kit inside your pack like a burrito. In the event your pack goes into the drink, you'll have some added protection.
---
Learn to Live With It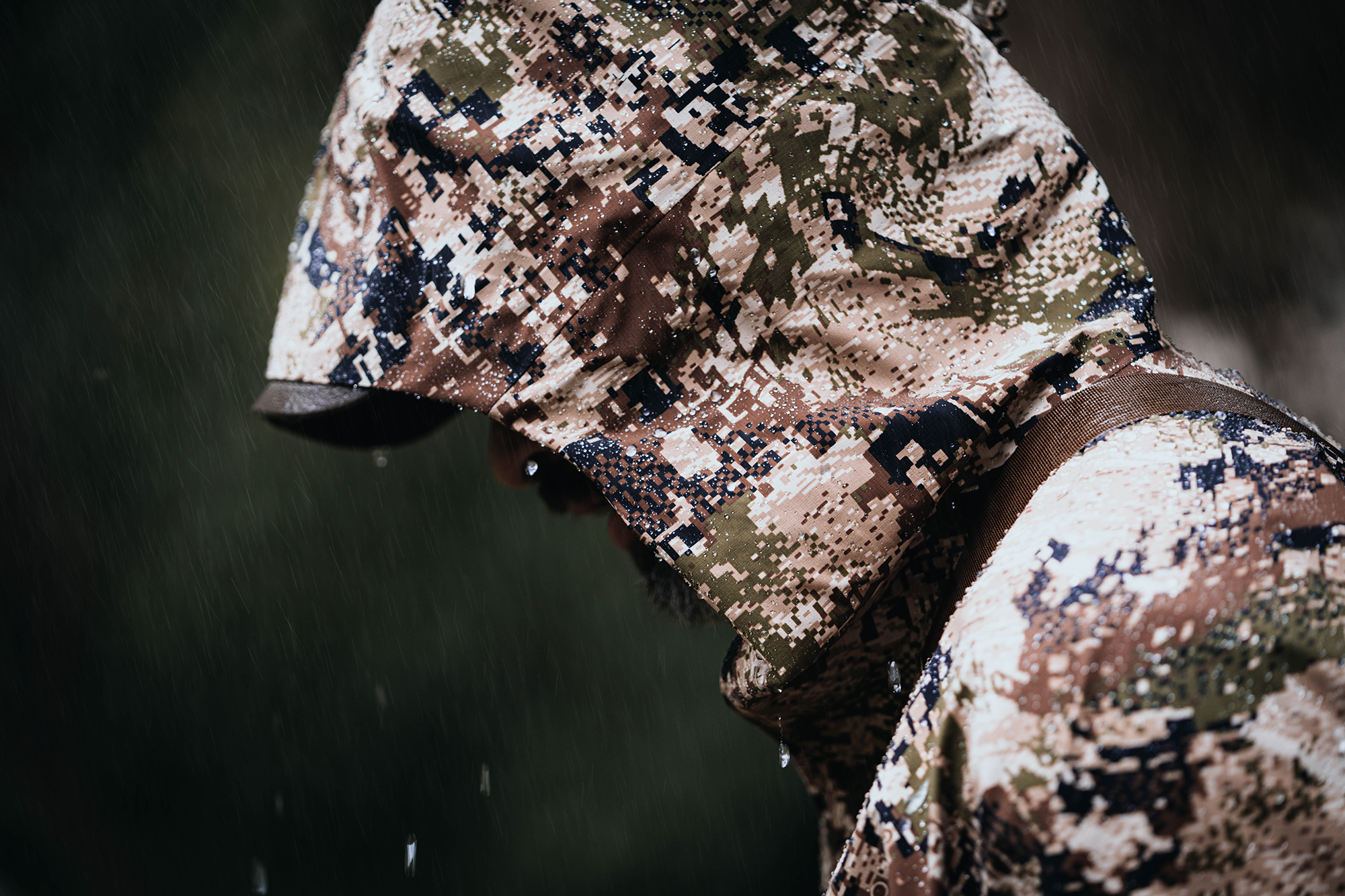 In the end, you can purchase layer after layer and stay perfectly dry sitting out in the pouring rain. At some point, you must learn that dampness and moisture are part of the outdoor experience. You aren't in a sterile indoor environment and wet weather and conditions will present themselves regularly.
Assuming you will always be dry will set you up for a serious letdown the first time you feel cold water run down the back of your neck, feel your toes squishing in your boots, or a trickling of water tracking down the bottom of your wrist to your elbow. Sometimes you just have to deal with it, no matter how well prepared you are or what gear you have.
And if you do get wet, a good fire can help dry out your socks, your sleeping bag, and your clothes. Speaking of sleeping bags, learn to use them as a heater to dry out your damp socks from the night before. Simply put them in the bag with you and learn to rotate a couple of pairs over the course of the days you spend in the field. Also, utilize the sun and the wind to dry out your clothes with a simple clothesline.
This content was originally posted by Fieldcraft Survival in March 2022.
---
READ NEXT – The Critical Importance of Being Uncomfortable