Michael Braun and his son, Nicholas, didn't expect to be wrangling a nearly half-ton tiger shark last weekend, but that's exactly what they did on a wild charter fishing trip. Their fish turned out to be one of the largest sharks ever caught off Florida's Gulf Coast. 
According to Fox News Tampa Bay, the duo came from Montana for some R & R in the Sunshine State and booked a sportfishing charter in Sarasota on Aug. 7 with Pelagic Color Fishing Company.
"We set out on a six-hour 'Pelagic Monsters' fishing trip," said Michael Braun. "We hooked two massive goliath groupers, then reeled in the largest tiger shark I've ever seen. [It was] one of the craziest fishing experiences of my life."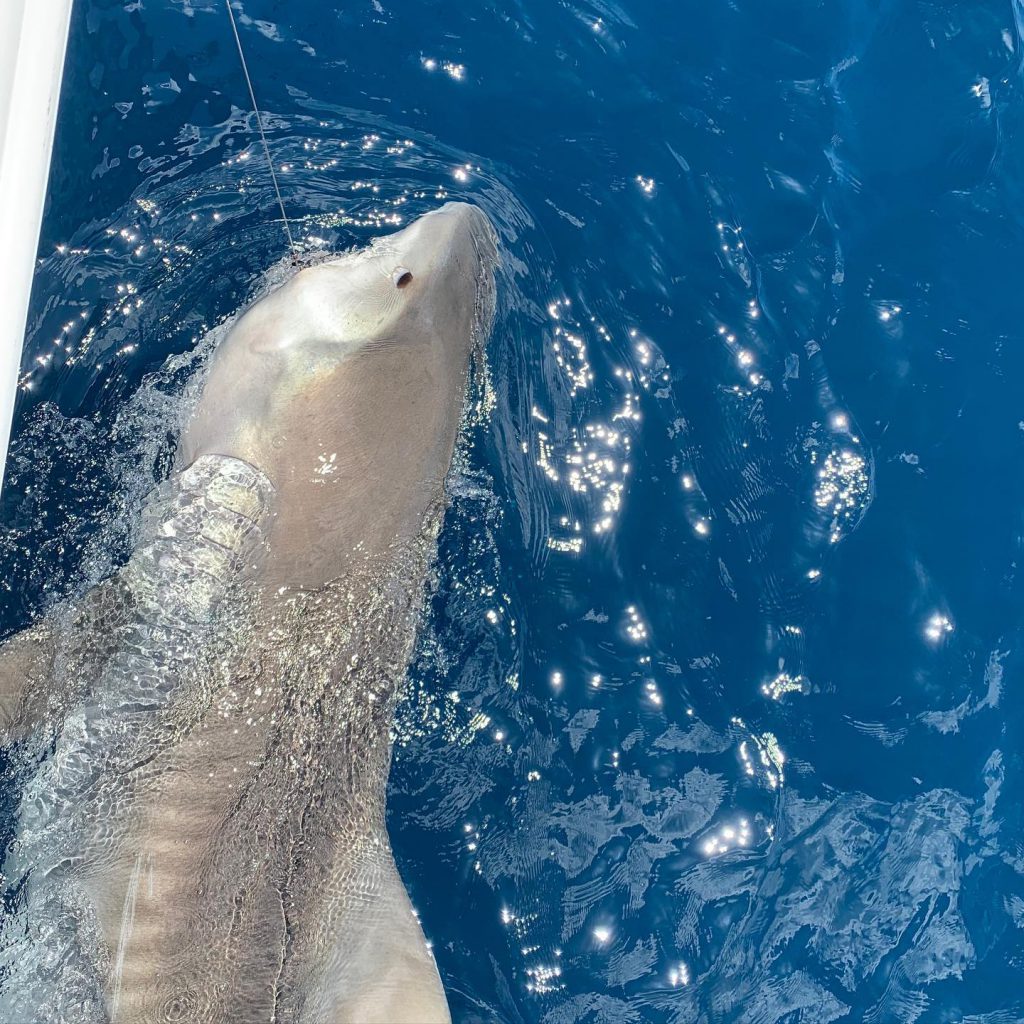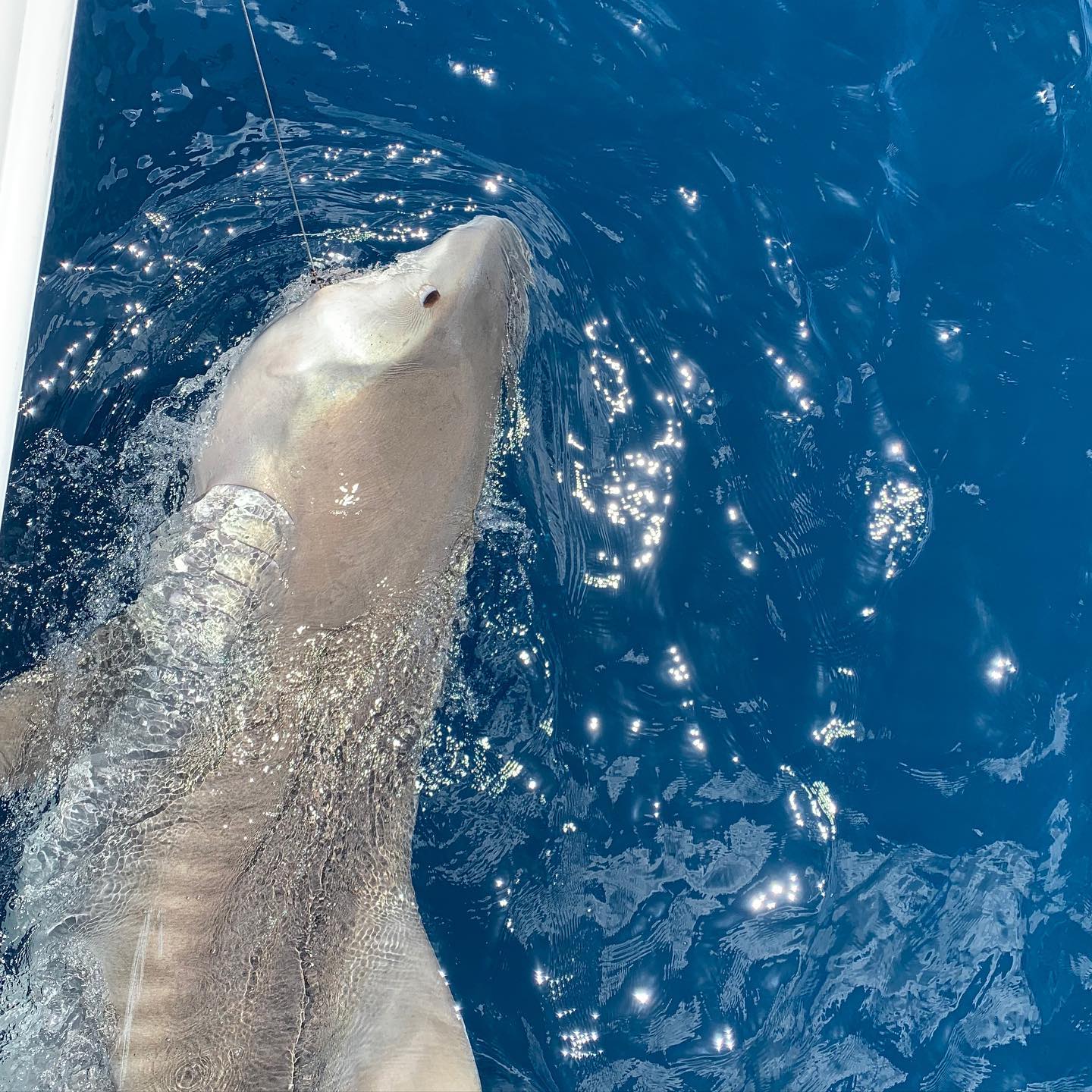 Capt. Jonathan "Hollywood" McPherson took the Brauns to a public reef just off the coast. The day before, McPherson talked to two local anglers who said they caught a couple of rainbow runners there, and rainbow runners are known to hang out with various species of sharks. It's believed they dislodge parasites from the skin of sharks by rubbing against them.
So McPherson threw out a 30-pound barracuda as bait "in hopes of reeling one in," according to Fox News Tampa Bay.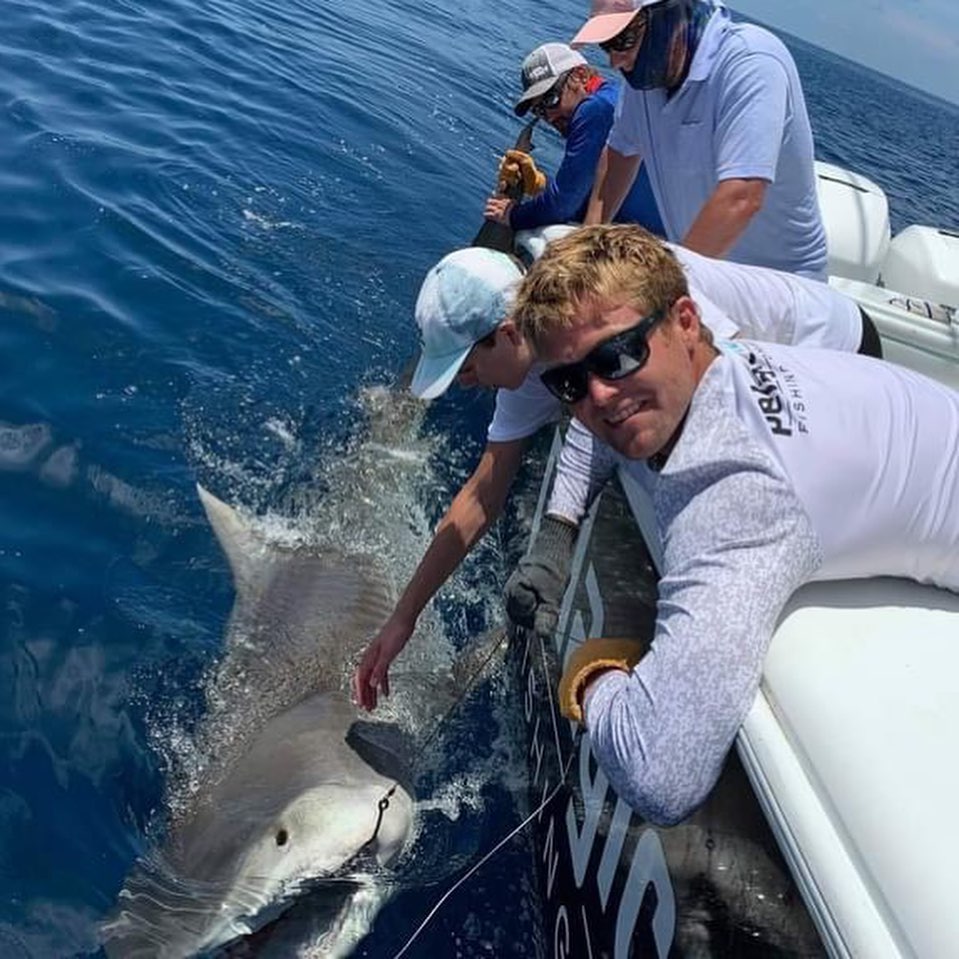 The tip from the anglers panned out when the father-and-son team hooked a 13-foot, 900-pound pregnant tiger shark, but the 3/8-inch cable snapped under the load before they could reel it in. McPherson didn't give up and threw out another line. They hooked the big fish again within five minutes, and then the "epic fight" began.
"I thought it might be another grouper," McPherson said. "After a few circles, it came up, and we were shocked. After reeling in a massive shark, I put on my gloves and we measured it against the side of the boat. […] The belly was huge. She was clearly pregnant."
In 2019, Mark Stock hooked what is believed to be the largest Florida tiger shark ever. It measured a whopping 14 feet, 6 inches, and reportedly weighed about 1,100 pounds. The shark was released and could not be verified as an official record.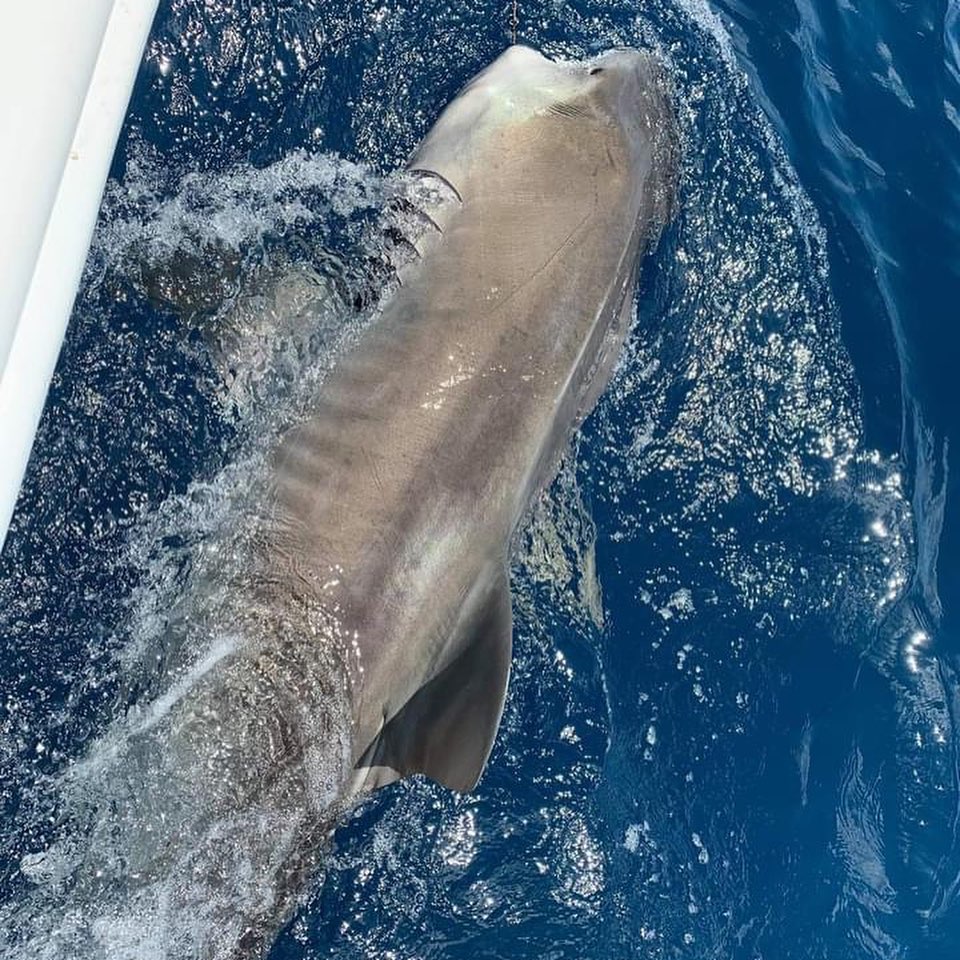 The current state-record holder is a nearly 13-foot, 1,069-pound tiger shark landed by Richard Baggs in 1981 off Pensacola.
The Brauns' shark wasn't quite that big, but it was damn close.
The current International Game Fish Association (IGFA) all-tackle world record, for line of any strength, is a 1,785-pound, 11-ounce tiger shark caught off Ulladulla, Australia, in 2004.
The Brauns' tiger shark and the two goliath groupers were all safely released.
Read Next: Watch: Fisherman Lands 12-Foot Great White Shark on Pensacola Beach