Yellowstone and Montana grizzly bears have been protected from hunting under the Endangered Species Act for more than three decades. US Fish and Wildlife (FWS) scientists recently reported that bears in the region have recovered biologically, and now, Montana wildlife officials are requesting that hunting for grizzlies be once again allowed in northern Montana. 
"We've shown the ability to manage bears, protect their habitat and population numbers," Montana Fish, Wildlife and Parks Director Hank Worsech said in a statement. "It's time for us to have full authority for grizzly bears in Montana."
Announcing that the state will petition the FWS to delist grizzlies from the endangered species list, specifically in the Northern Continental Divide Ecosystem (NCDE), Montana Gov. Greg Gianforte said he also wants control over grizzly bears returned to the state.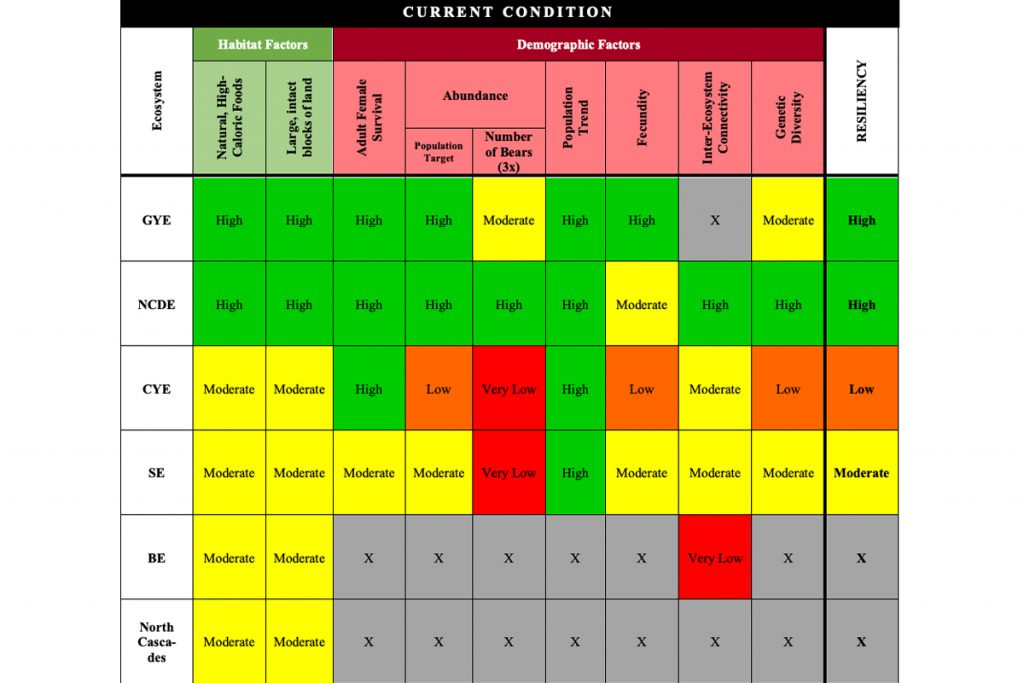 Related: Montana Grizzly That Pulled Woman From Tent and Killed Her is Dead
"Montana has successfully recovered grizzlies in the region, thanks to the work of many Montanans over decades," Gianforte said on Twitter. "Now, it's time for the state to take over management."
The NCDE is entirely within Montana's borders.
About 1,100 grizzly bears are estimated to roam the 8,900-square-mile ecosystem that extends from Glacier National Park to the southern fringe of the Bob Marshall Wilderness Complex and includes the Flathead and Blackfeet Indian reservations. It represents the largest animal population among six grizzly recovery areas originally staked out in 1975 under the Endangered Species Act.
Grizzlies once ruled the American West, with estimates claiming that up to 250,000 animals roamed the wild meadows, mountains, and forests at one time. In the late 1800s, European settlers killed most grizzlies via hunting, trapping, and clearing grizzly habitats for farming. When federal protections were put in place in 1975, fewer than 1,000 grizzlies were left.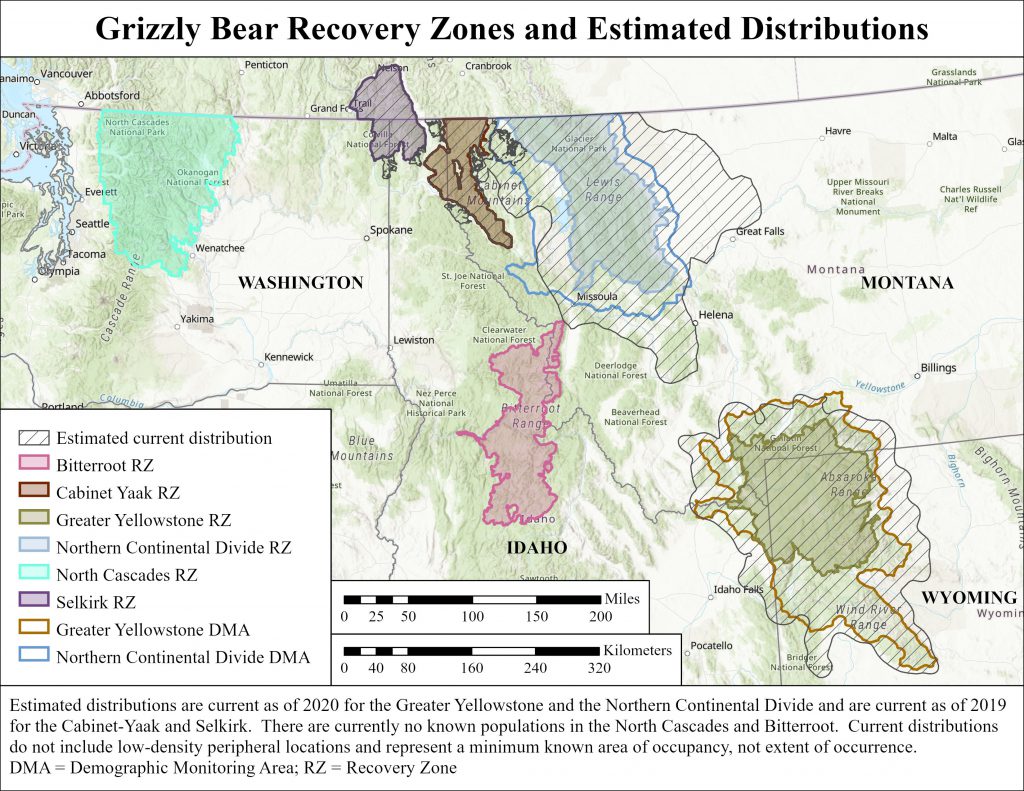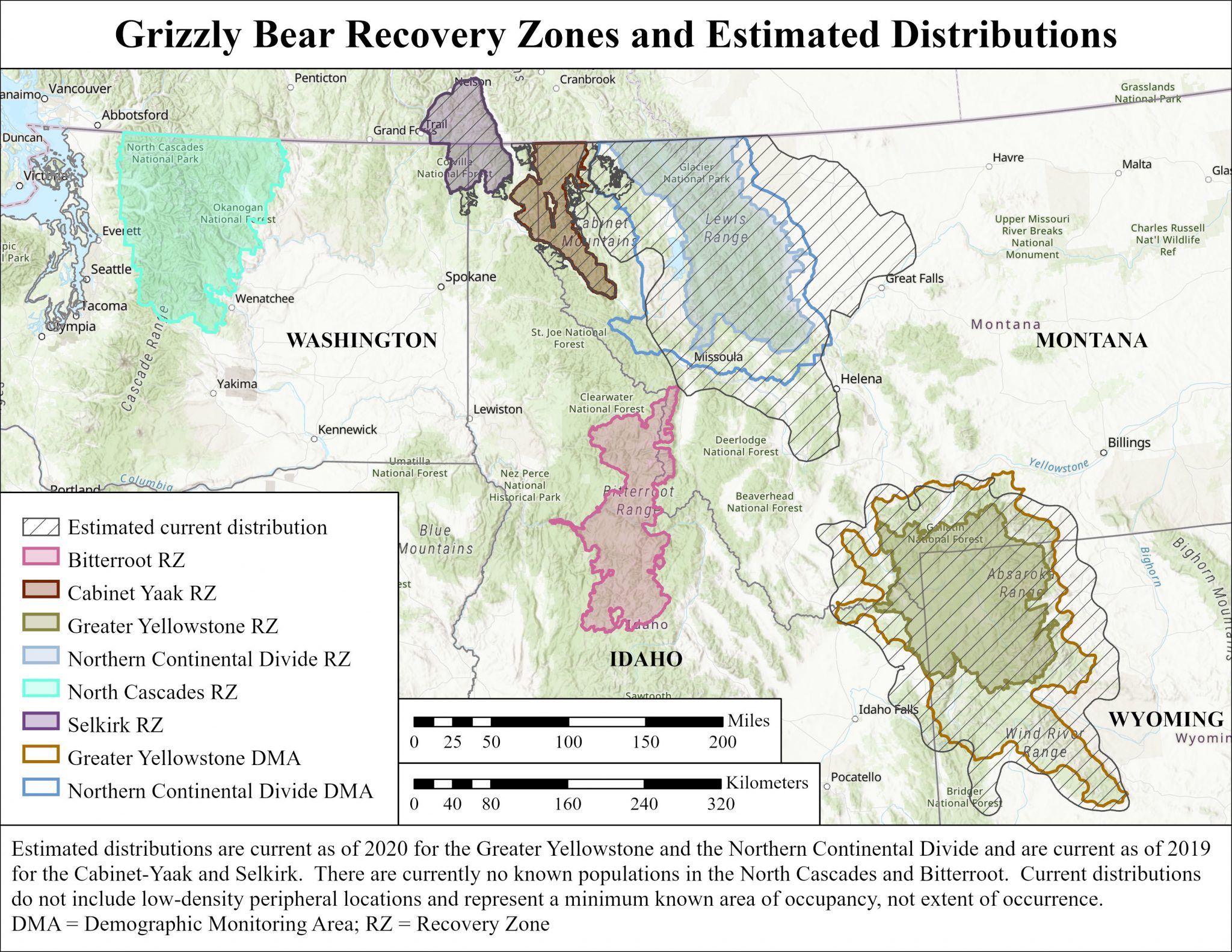 Related: 6 Fatal North American Bear Attacks in 2021: Is This the New Normal?
But the successful recovery of grizzlies has come with an unintended consequence. The frequency of dangerous and deadly human-bear encounters has risen steadily over recent years: a trend that is only going to continue, considering the state is seeing a boom in population growth with more people moving to Montana from other parts of the country than ever before.
Since 2010, roughly 110,000 people have moved to Montana; almost twice that number have moved there since 2000.
The biggest challenge the petition must overcome will likely be the same hurdle that has previously stymied efforts to delist Greater Yellowstone Ecosystem grizzlies in 2007, 2010, 2013, and 2017: State wildlife agencies must prove they are equipped to enforce the Conservation Strategy developed as part of the larger Grizzly Bear Recovery Plan to the letter.
In other words, Montana needs to show that it can mitigate the risks of overhunting and habitat loss beyond a shadow of a doubt. Cooperation between wildlife officials, the hunting public, ranchers, and private landowners enforcing the Conservation Strategy will be necessary for that to happen.
There is a broader groundswell of support for delisting grizzlies and returning management to the states, as well.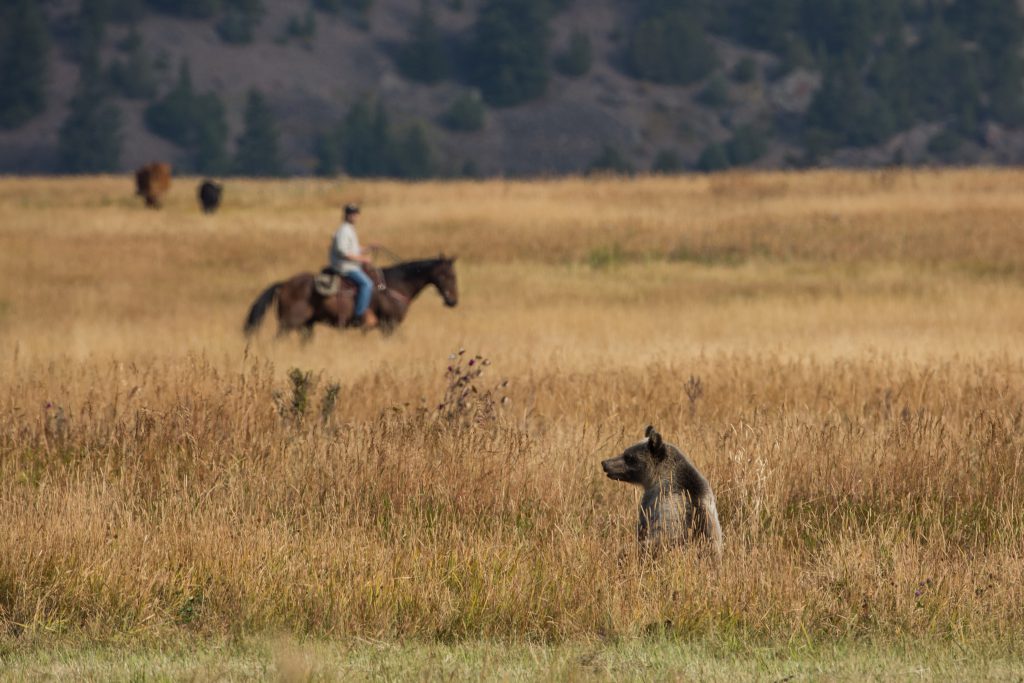 Related: Wyoming Petitions Feds to Delist Grizzly Bears
In September, Wyoming Gov. Mark Gordon said he would ask the federal government to remove protections for Yellowstone region grizzlies and permit the region's three states to manage and potentially allow hunting in certain areas.
If protections are lifted and hunting for grizzlies is allowed in the NCDE, and that's still a big "if" at this point, hunters can count on a very strict quota and lottery system for tags, as well as strict management and enforcement of specific hunting areas.
That said, if grizzly hunting is allowed, hunters must continue to maintain their role as conservationists for the bears and their habitat so they don't get relisted. They must also be vocal advocates for access, so grizzlies don't wind up limited to big-ticket private hunts.
The petition to lift protections across northern Montana will be filed following a Dec. 14 meeting of state wildlife commissioners.
Read Next: Yellowstone Grizzly Attacks: The Future of Hunting Western Brown Bear