A young alligator from Louisiana made an unexpected appearance on a Padre Island beach in South Texas this week. The gator was about three months late for Spring Break, but you can't blame him for trying.
According to Padre Island National Seashore's Facebook page, park rangers found the alligator on Malaquite Beach, which is 25 miles southwest of Corpus Christi. It was transported immediately to the Texas Sealife Center, a wildlife hospital in Corpus Christi.
Tim Tristan, the Texas Sealife Center's CEO and head veterinarian, said the 4-foot reptile needed serious medical attention.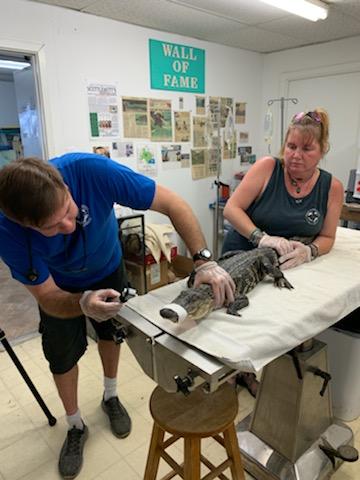 "When they transferred him over to us, he was in really bad shape," Tristan said. "We did a full physical exam on it and full background. We determined it was underweight and dehydrated. So we did some blood work and X-rays to see if he had any kind of pneumonia. X-rays were clear. We started it on fluids and antibiotics and some supportive care. He's in critical condition, but he's improving."
The National Park Service, the Texas Parks and Wildlife Department, and the Louisiana Department of Wildlife and Fisheries were able to confirm that the animal — identified by its notched tail and a tag on each of its rear feet — was actually from Louisiana.
The intrepid reptilian explorer had been tagged and released only six weeks earlier in Vermilion Bay, almost 400 miles northeast of Padre Island, as part of Louisiana's ongoing alligator tracking program.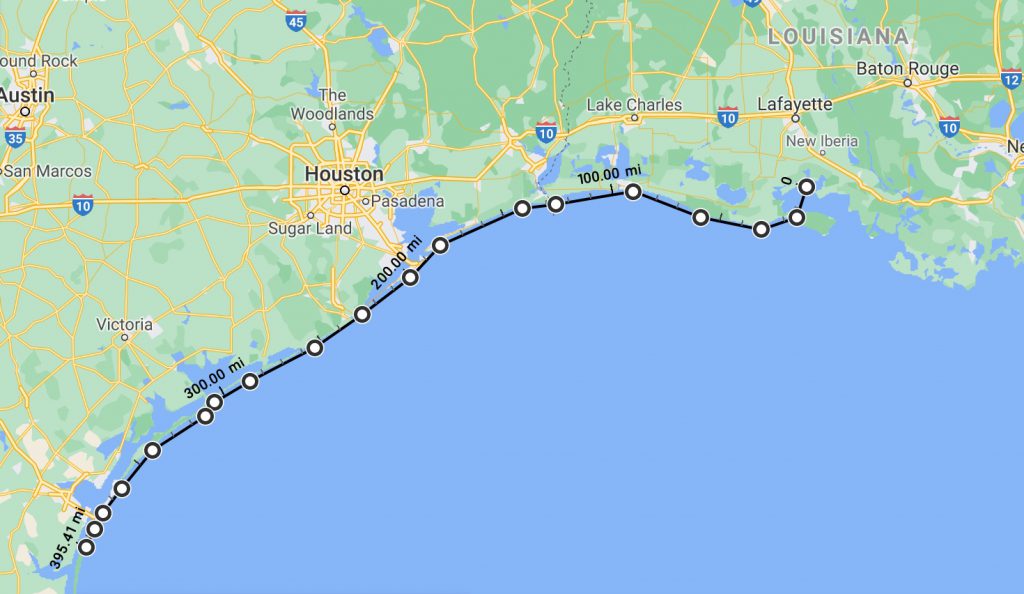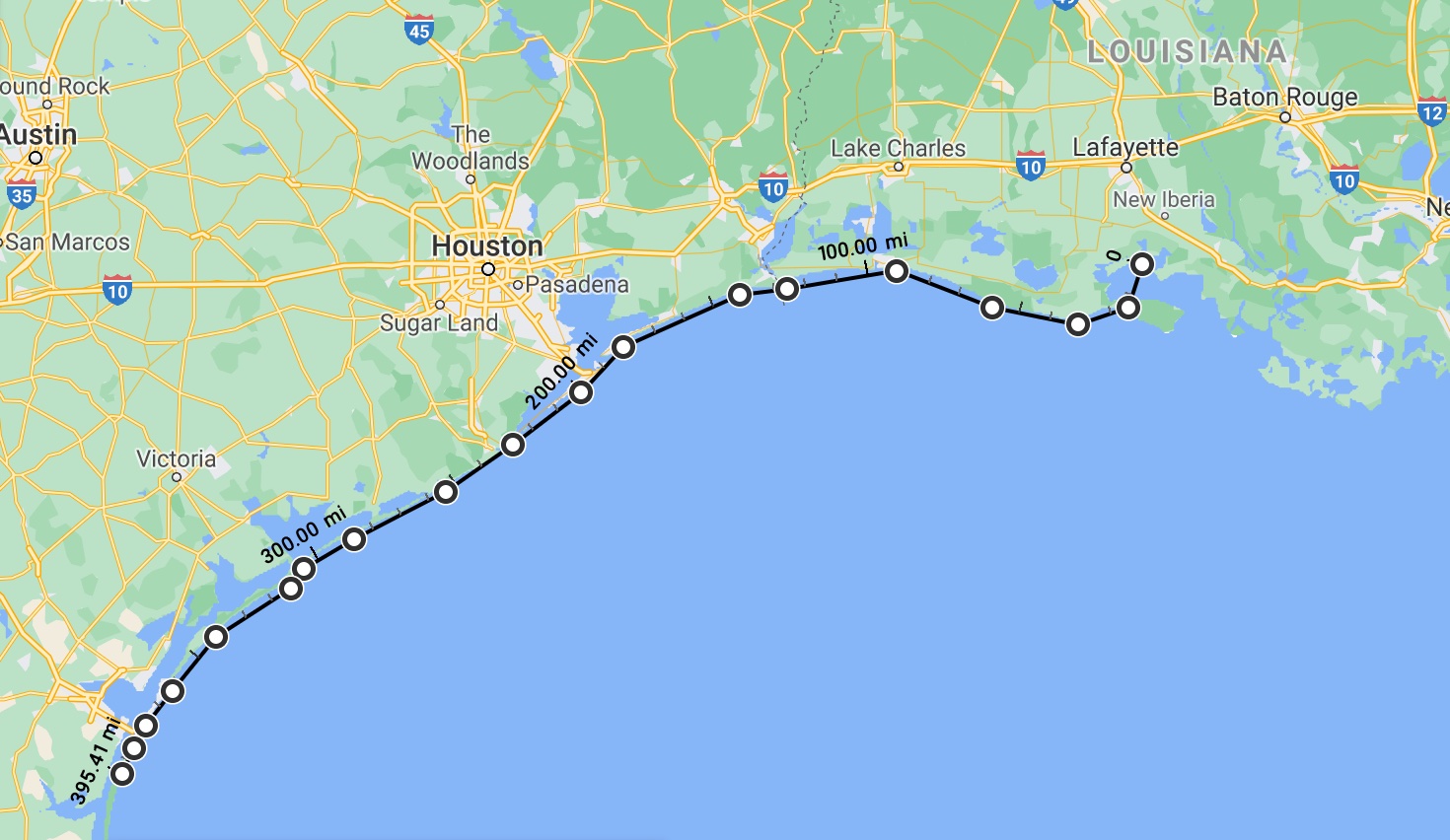 Alligators primarily are freshwater critters that only tolerate short amounts of time in saltwater, according to the National Oceanic and Atmospheric Administration, and they mostly stick to swamps, rivers, golf courses, and Walt Disney World ponds. (Crocodiles, however, prefer saltwater but also can be found in freshwater.)
While alligators around South Padre Island are not unusual, the young reptile's roughly 400-mile swim down the Gulf Coast has raised more questions than answers for Tristan and state wildlife experts. When asked how or why the young gator might have roamed so far, Tristan could only speculate.
"We suspect, with all the rain that we've had down here over the last two weeks, he was washed out in the open ocean and made it from Louisiana, down to South Texas, in Corpus Christi."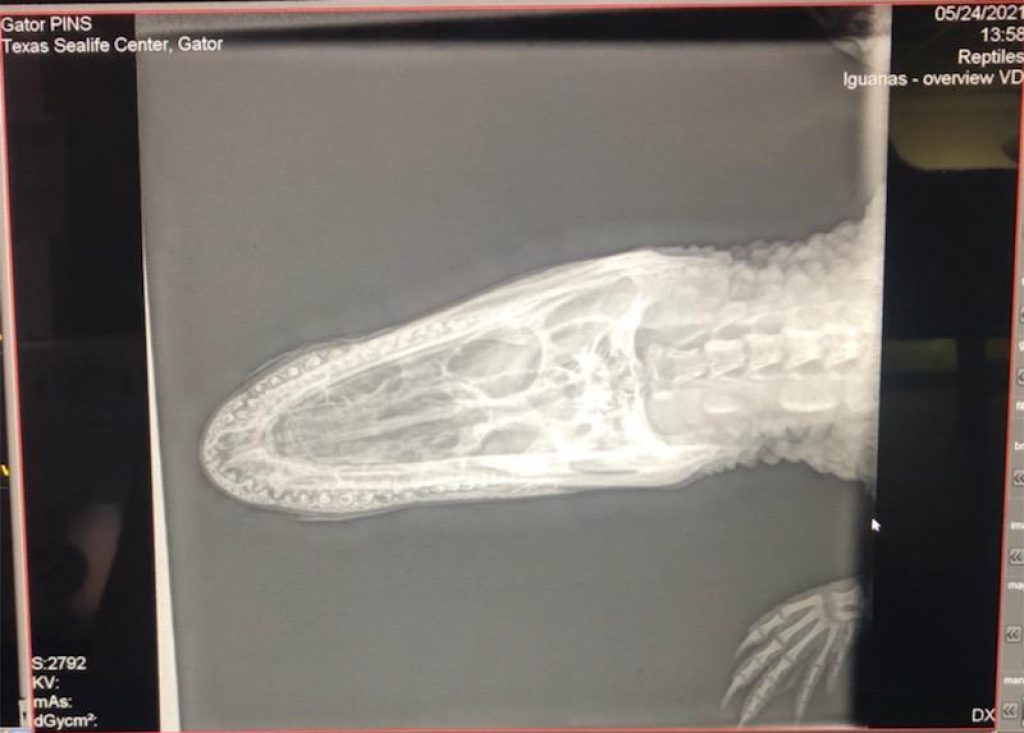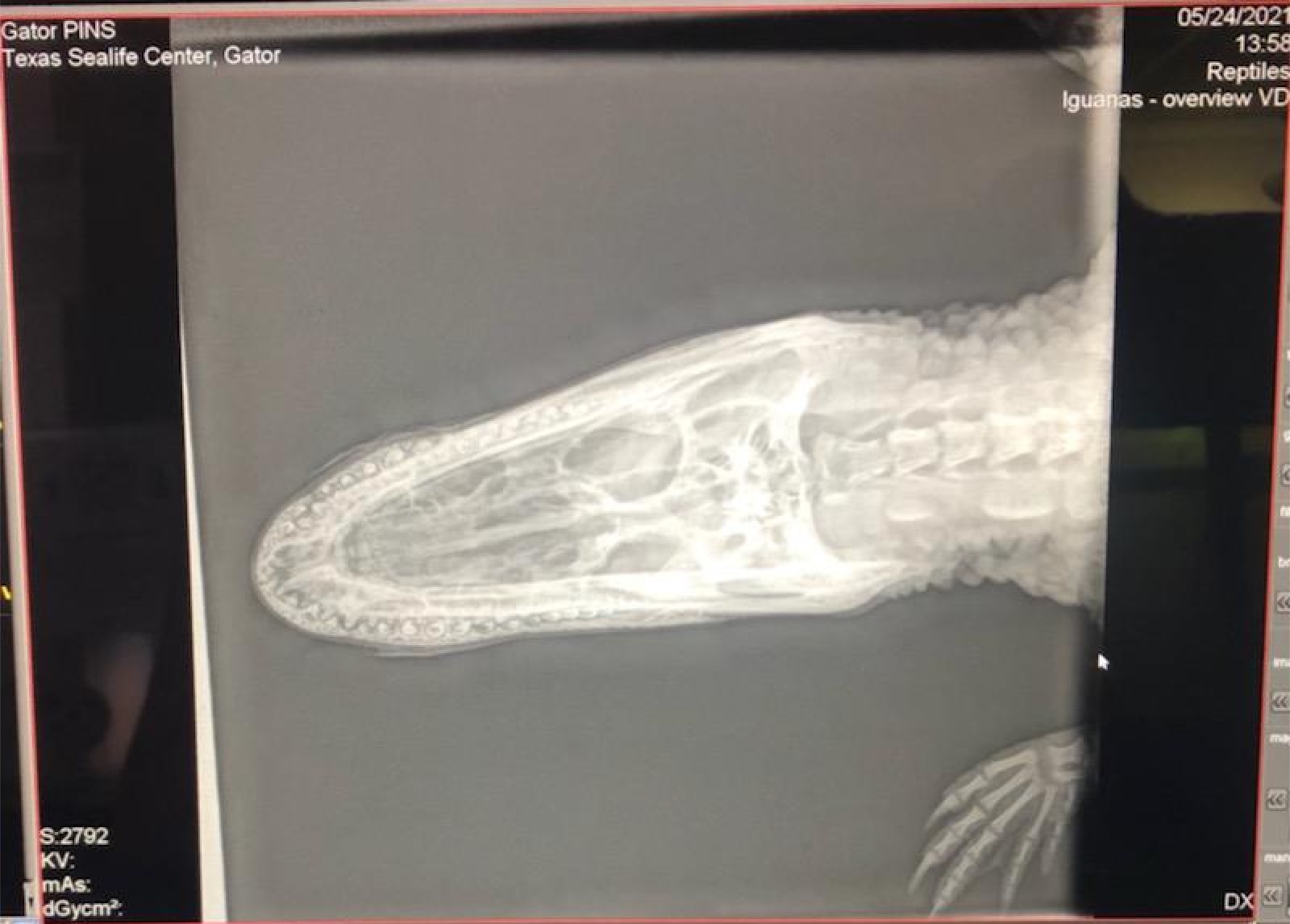 Persistent rainfall in recent weeks has caused significant flooding along the Gulf Coast. With enough rain, it's possible the alligator might've been able to move from estuary to estuary with enough freshwater mixed in to tolerate the saltwater.
If that theory holds true, the alligator's instinct to survive carried it more than 33 miles a day until it washed up, exhausted, on Malaquite Beach.
"He'll probably be in rehab for a week to two weeks," Tristan said. "Once he's healthy enough, and he's deemed releasable, then we'll go ahead and release him in collaboration with Texas Parks and Wildlife, Louisiana Department of Fish and Wildlife, and the National Park Service."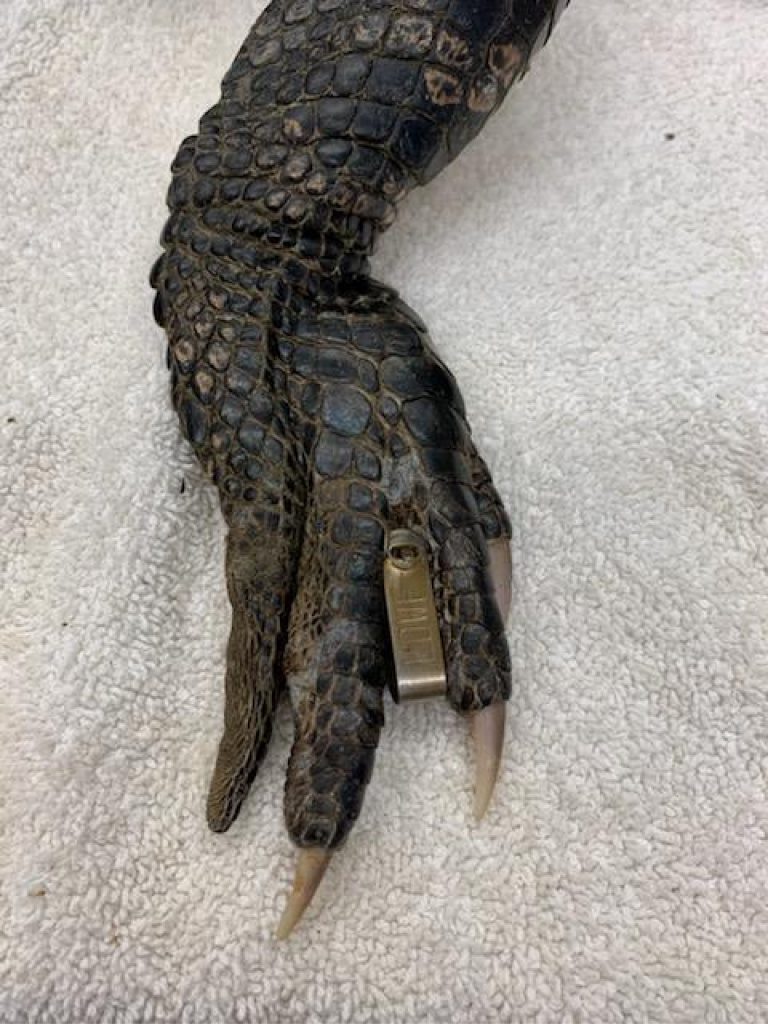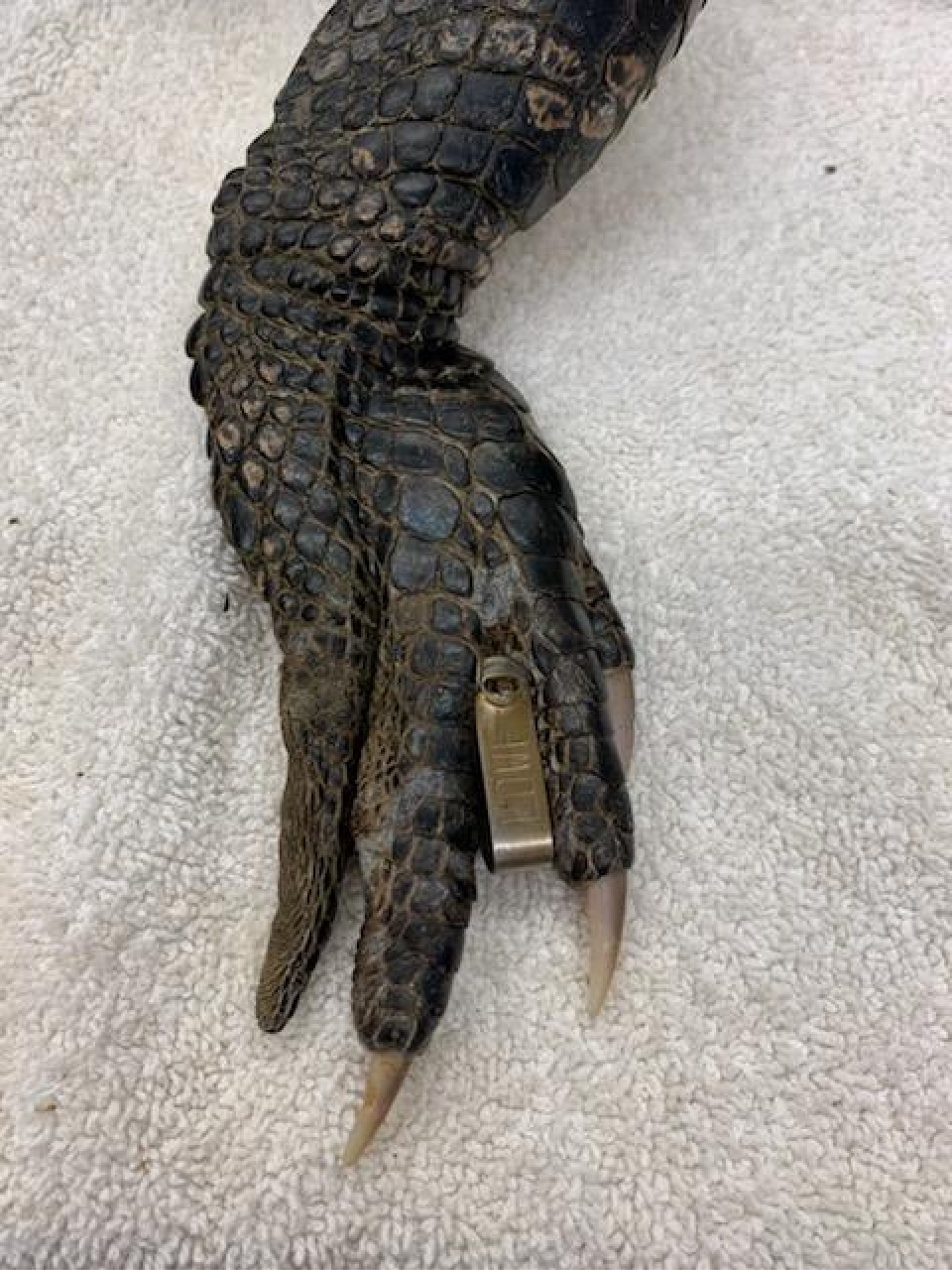 At that point, the agencies will determine whether the young gator goes back to Vermilion Bay, or if he's reintroduced in Texas.
"He's got a story to tell," Tristan said. "What's affecting the environment affects him, but it also ultimately affects us. There's a bigger picture here that hopefully some people will appreciate.
"These animals have been around for millions of years and survived incredible things. This is just a testament to what they can do."
Read Next: Watch: Fisherman Lands 12-Foot Great White Shark on Pensacola Beach