The ATF issued an open letter on Tuesday clarifying that partially completed pistol frames produced and sold by companies such as Polymer80 and Lone Wolf — the base component for so-called "ghost gun" handguns — should now be considered firearms under federal law. 
"This means that they must have serial numbers so that law enforcement can trace if they are used in crimes like other guns, and also that those engaged in the business of selling them must be licensed dealers and run background checks," said Steven Dettelbach, director of the Bureau of Alcohol, Tobacco, Firearms, and Explosives (ATF), in a statement. 
In short, products that have been considered "partially complete" or "80% frames" to this point will now have to be bought, sold, and transferred through a federally licensed firearms dealer (an FFL) as if they were new guns.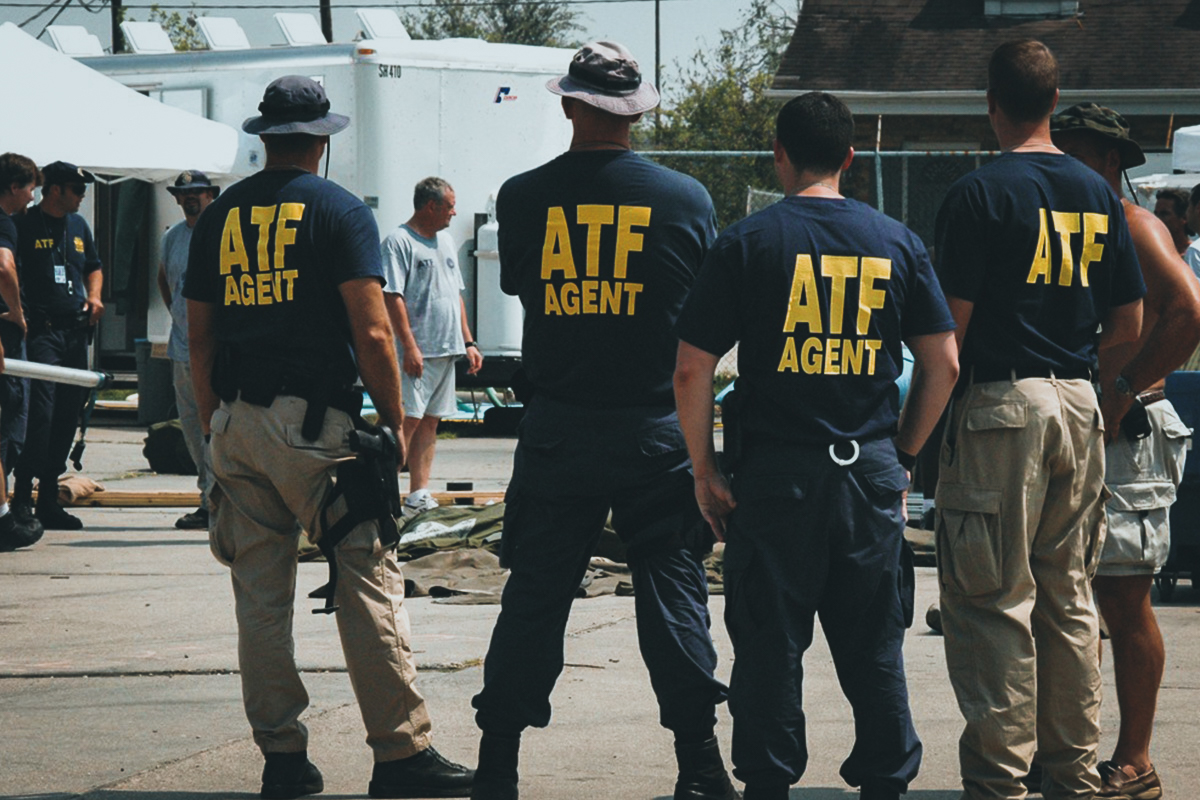 The development furthers an ongoing crusade against privately made firearms (PMFs) and to close the so-called "ghost gun loophole" — a cornerstone of an anti-gun policy being pushed by the White House.
The letter clarifies the definition of the term "readily" as it's used in the Final Rule 2021-05F, which went into effect in August. It explains that the term should be interpreted as "each and every classification of a partially complete frame or receiver" sold alone or in a kit.
"Therefore, even without any associated templates, jigs, molds, equipment, tools, instructions, guides, or marketing materials, these partially complete pistol frames are 'frames' and also 'firearms' as defined in the [Gun Control Act] and its implementing regulations," the letter says. 
According to the letter, clarification was needed because there was confusion about how the term "readily" related to marketing terminology companies used to promote their products. They employed language such as "partially complete" or "80% finished" in descriptions, but that language doesn't exist in federal law or rules.
"The term 'readily' does not involve evaluation of a percentage of completion for an item that, when completed, will function as a frame or receiver," the letter says. "Rather, the analysis examines how efficiently, quickly, and easily a clearly identifiable component part of a weapon can be completed, assembled, restored, or otherwise converted to house or provide a structure for the applicable fire control component."
The update will primarily affect the sale of unfinished striker-fired pistols, or "Glock-type pistols," according to the letter. Companies like Polymer80 and Lone Wolf sell such products, and the 10-page letter calls them out by name.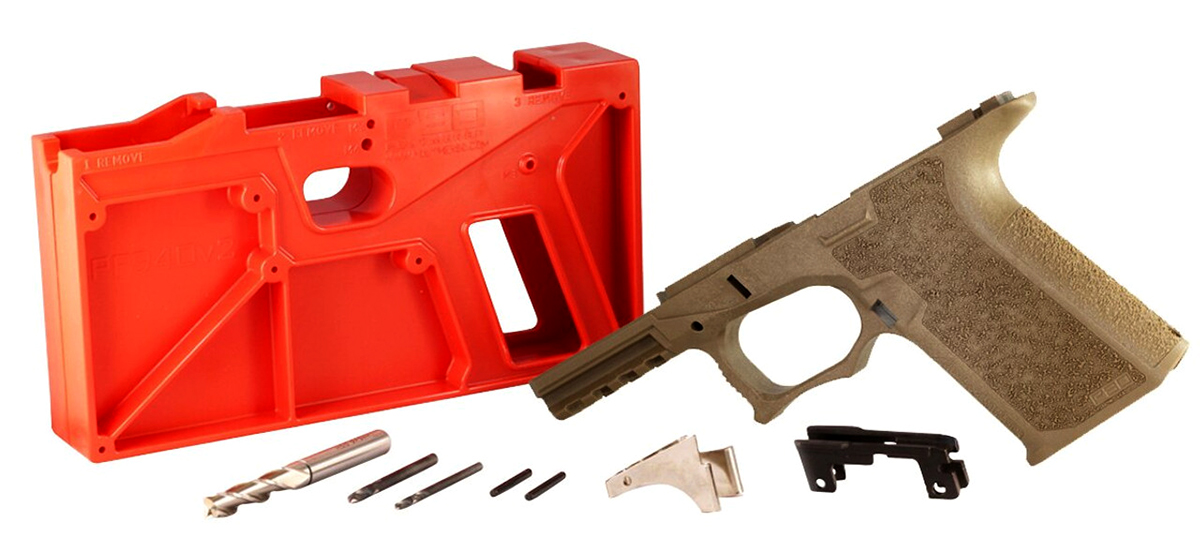 GOOD GEAR – Show That You Support the 2A With the BRCC SBR Flag T-Shirt
---
Why a Handgun Ghost Gun Announcement Now?
The letter is the latest update to a long-running regulatory drama. In October, a group of Democratic senators wrote a letter to the Justice Department and ATF, asking them to issue enforcement guidance for the rule. 
"(C)ompanies have adopted the position that selling nearly-complete frames and receivers without the tools (commonly known as jigs) or instructions to complete them means that their products are not firearms under federal law," the group wrote in their letter. They argued that behavior violates federal guidelines.
The Justice Department said in August that the rule was meant to update regulatory definitions so they better reflect the changes in technology since the GCA was enacted in 1968.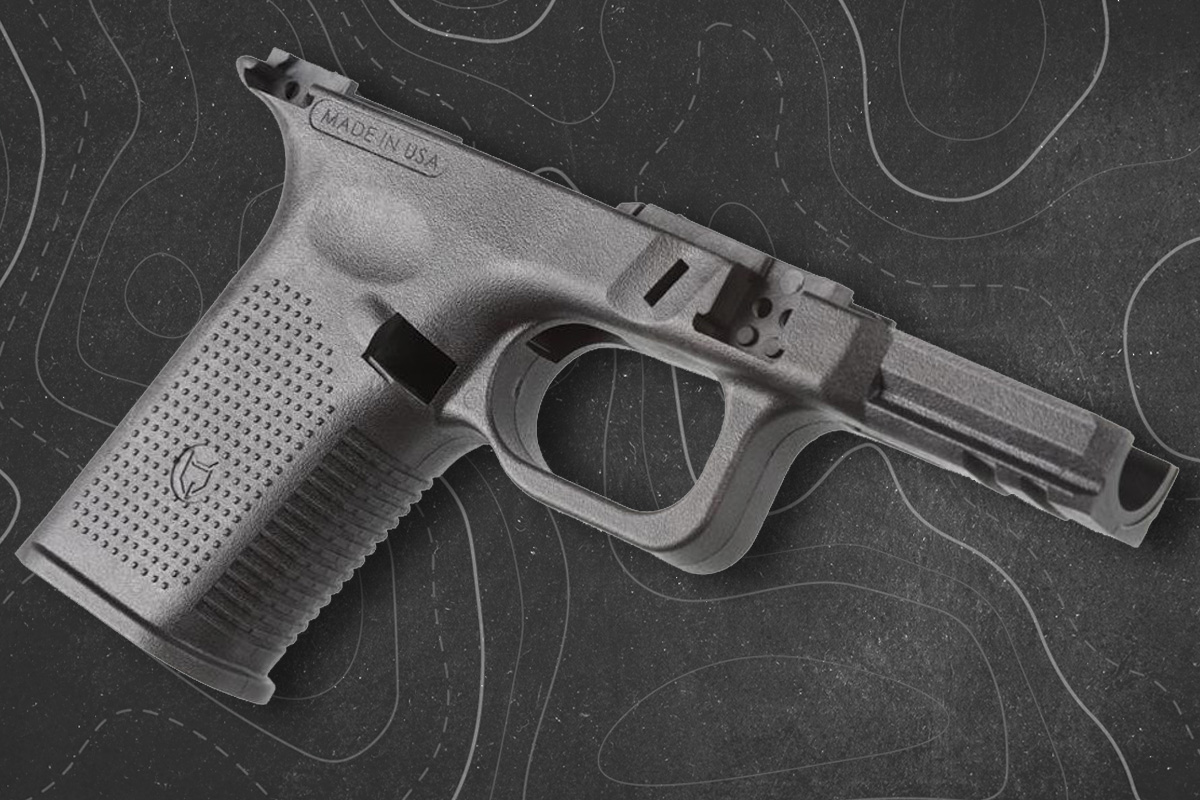 Specifically, the Justice Department said it wanted to reduce the number of PMFs circulating in communities. A PMF, or "ghost gun," refers to unserialized guns often constructed from unfinished gun parts — specifically frames — that typically require additional processes, like drilling holes or light milling, to be completed by the purchaser before they can be assembled into a working firearm.   
According to the Justice Department's statement, PMFs are a growing problem for authorities across the country. From January 2016 to December 2021, the ATF received some 45,240 reports of suspected PMFs recovered by law enforcement, including 692 homicide or attempted homicide investigations. 
It has always been legal for law-abiding Americans to make homemade firearms for personal use. A license isn't required unless they are made in quantity or for sale.
---
READ NEXT – Rumor Mill: New ATF Pistol Brace Rule May Publish in December