Jeff Cooper's exact conception of the scout rifle may be a bit outdated in many people's minds, but some attributes are more than relevant for modern hunters. Springfield Armory has attempted to update the scout rifle concept with its new Model 2020 Redline bolt action rifle with a design that focuses on trimming weight wherever possible for hunts where ounces are pounds. 
The "compact, lightweight, custom-grade hunting rifle" has been introduced in .308 Win — for the true scout rifle fans —  or 6.5 Creedmoor with either a 16-inch or 20-inch carbon-fiber-jacketed barrel. Both come with threaded muzzles ready to accept suppressors. With the shorter barrel option, the rifle measures just 36.5 inches, so adding a can won't make this gun into a broomstick.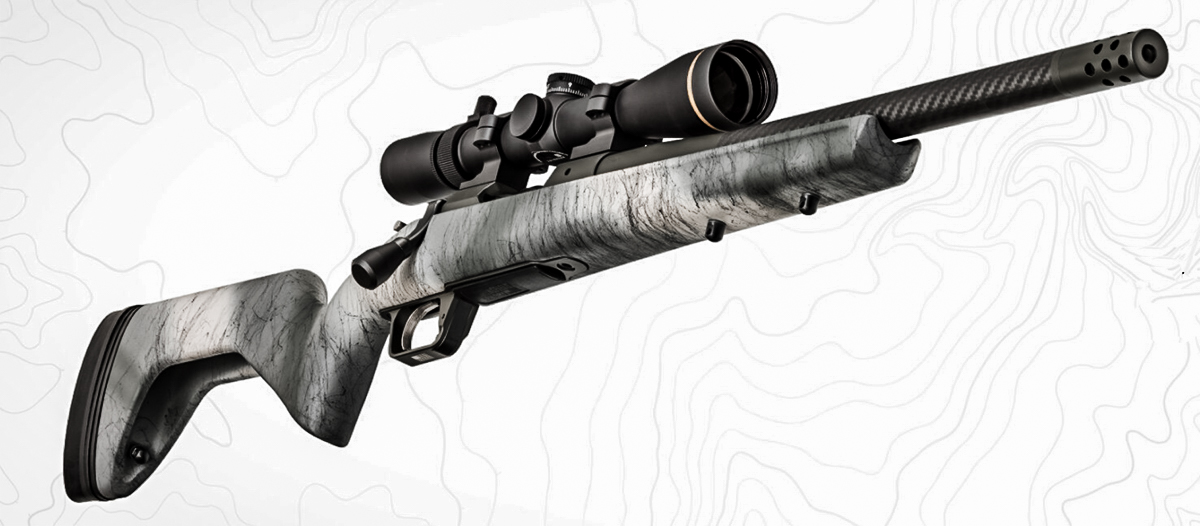 And Springfield guarantees 0.75 MOA accuracy out of the box. 
And to go along with that awesome bit of engineering forethought comes a special partnership that might have you sold on this new rifle already. If you buy a Model 2020 Redline rifle, Silencer Central will give you a free $200 tax stamp if you buy one of their Banish 30 suppressors, a great .30-caliber titanium can for this rig that will keep it light and short.
The stock is the first thing you notice about this gun. It's a skeletonized Grayboe Trekker stock cut down to the bare minimum profile and weighs just 28 ounces. But, it still has an adjustable length of pull (LOP) system with 1/4-inch adjustment increments that let shooters take the LOP from 13.25 inches to 16 inches with included spacers. 
The stock also has sling studs at the rear and two in the front, lightening cuts in the forend, and a "relieved" buttstock that looks a lot like Magpul's excellent Backpacker Stock for the Ruger PC Carbine.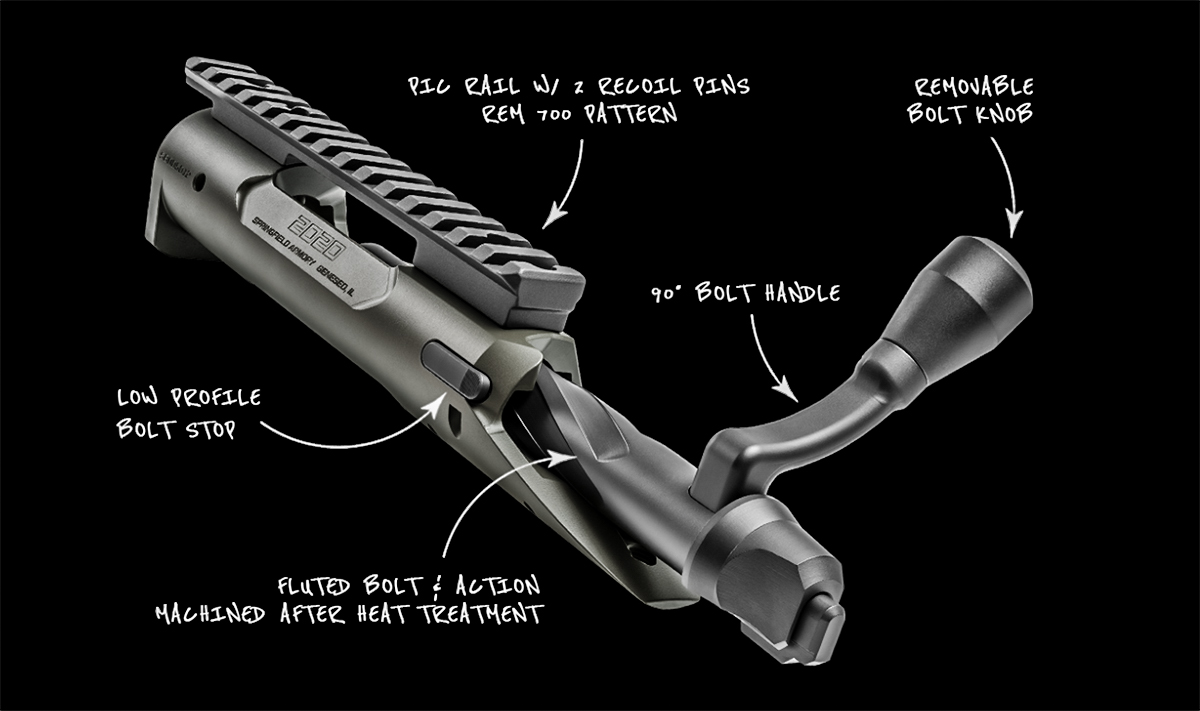 Behind the bolt, you'll also find a bubble level integrated into the stock that also acts as a thumb rest, which is kind of neat. It's also easier to see with your cheek on the stock than a bubble level mounted on top of an optic. 
The Model 2020 Redline includes the rifle line's action with dual locking lugs paired with a fluted barrel on EDM raceways. That free-float BSF barrel is jacked in a roll-wrapped carbon fiber sleeve and loaded under tension, according to Springfield. 
"This means 95% of the carbon fiber sleeve doesn't contact the barrel," the gunmaker said in a release. "In addition, fluting under the sleeve reduces weight and increases surface cooling area." 
The rifle comes with an SA Radial Brake on its threaded muzzle to chill out muzzle rise on this lightweight rifle.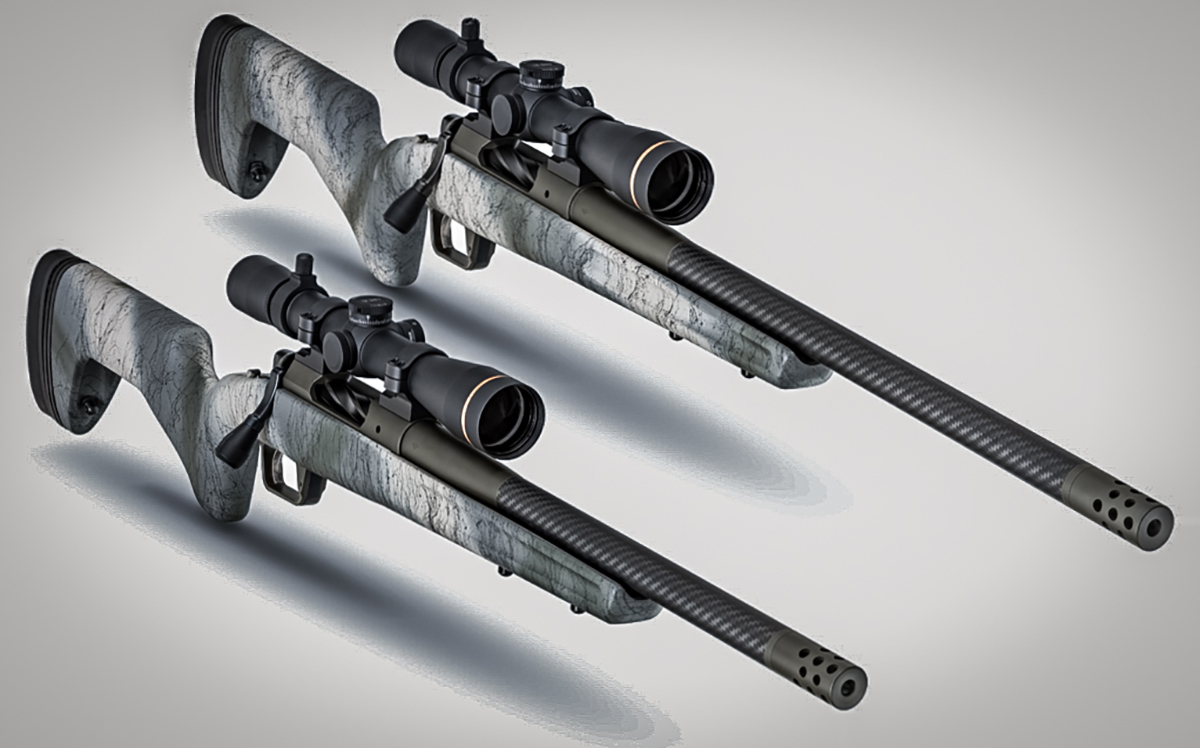 As for the trigger, the Model 2020 Redline comes with an adjustable TriggerTech trigger with low-profile, non-snag safety that can be set between 2.5 pounds and 5 pounds. 
"And the high-quality trigger helps coax the best possible accuracy out of the rifle, which Springfield Armory guarantees with a rock-solid .75 MOA accuracy guarantee — for a three-shot group at 100 yards with quality match-grade factory ammunition, in the hands of a skilled shooter," the company says. 
Now, as much as the company is talking about this being a scout rifle — it IS a lightweight bolt gun that can be shoulder fast, carried easily over rough terrain, is available in .308 and in what many would call the .308's successor, the 6.5 CM, and is well under Cooper's specs for weight and length, even with the 20-inch barrel. But — you won't find any kind of mounting options for a scout scope.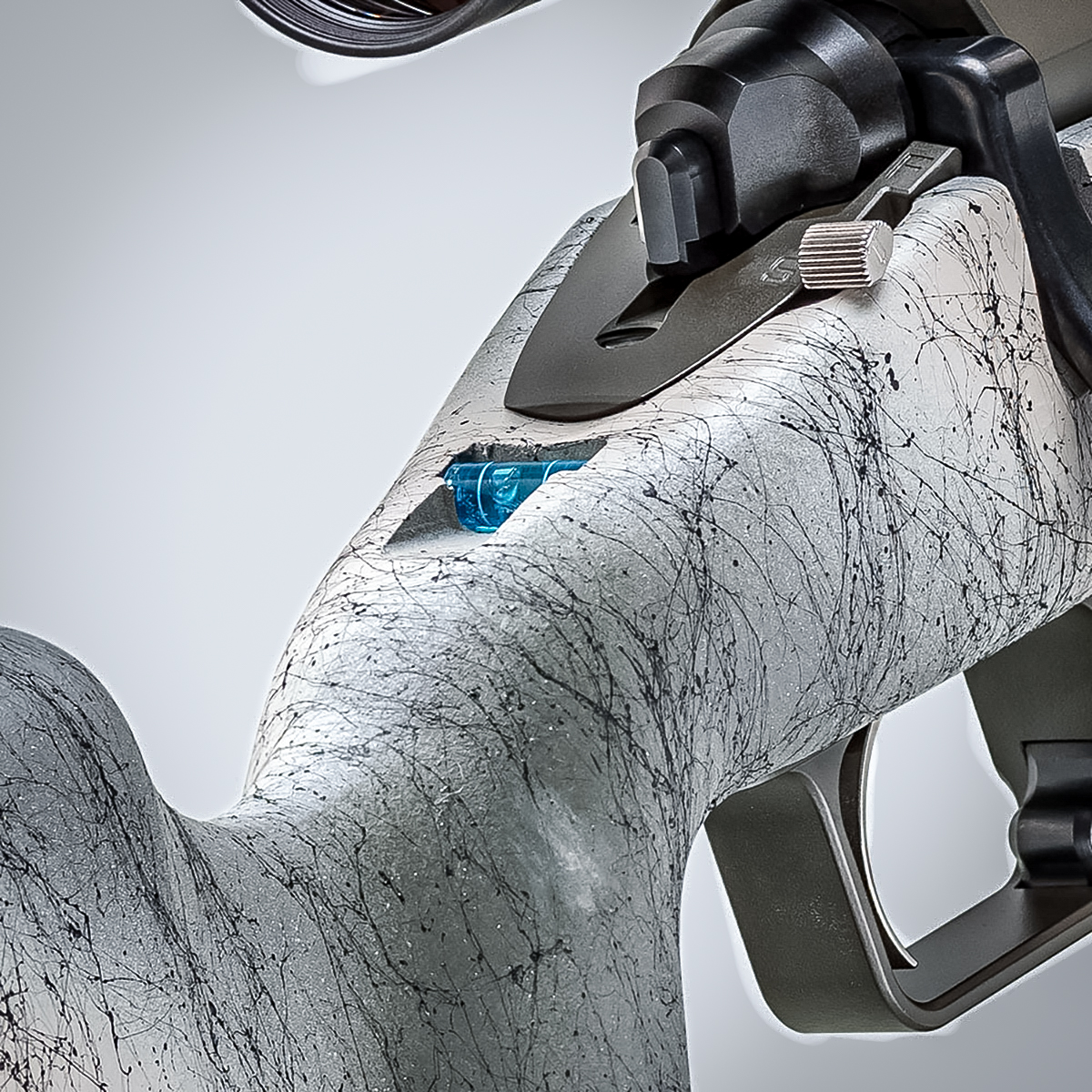 That's the one aspect of Cooper's scout rifle concept that modern shooters have gotten away from, and it's obvious why. Why bother adding the weight of a low-power, long-eye-relief 1-7X (if you want to strictly abide by Cooper's rifle concept, it should be a 1X) scope when you can accomplish the same thing with a solid LPVO (low-power variable optic) — with an illuminated reticle or otherwise — or a red dot if you want a true brush gun with no magnification. 
The goal of the scout scope back in the 1980s was fast target acquisition shooting with both eyes open, which a scout scope allows hunters to do very well. It was intended for close- to medium-range shooting: the ability to hit a man-sized target at 500 yards without magnification.
But most shooters today feel more comfortable and can acquire a target just as quickly with either of the abovementioned options, which work just as well, if not better, while making for a more balanced rifle.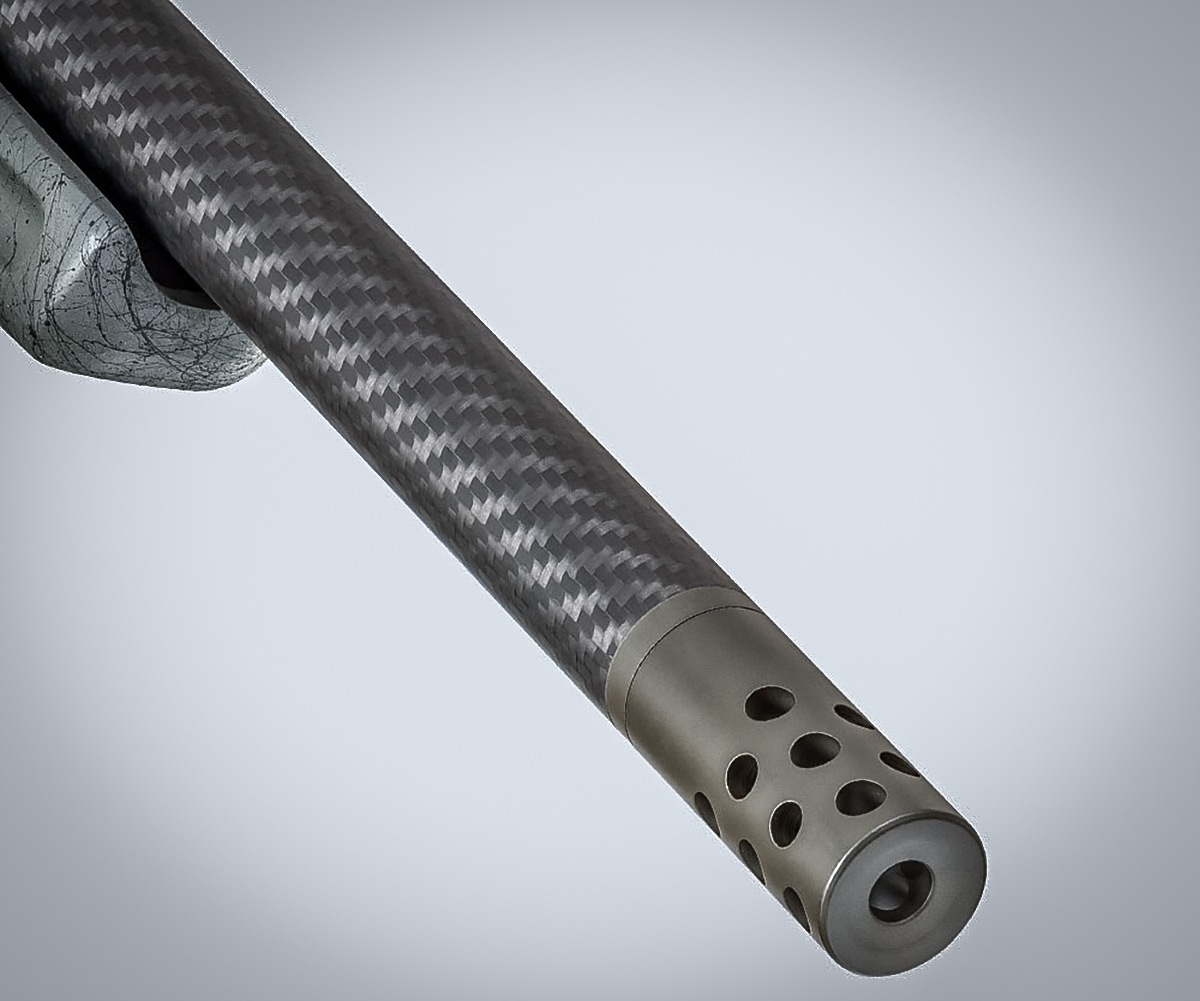 As such, the Model 2020 Redline includes typical Remington 700-style scope mounts for a conventional variable magnification optic, which would lend this type of rifle the kind of versatility it needs to perform to its fullest. I guess that's why it's sporting a Leupold VX-3HD scope in all the promotional images. There's no reason this lightweight, compact rifle can't shoot long.
But hey, if you're one of the Col. Cooper faithful, the Ruger Gunsite Scout rifle and the Steyr Scout rifle can still be had, and the Vortex Crossfire II 2-7×32 Scout scope is an excellent optic. 
If the new Model 2020 Redline can deliver on its rugged promises and proves to be an accurate factory rifle like Springfield says it is, it could be a great option for hunters of all stripes who log a lot of miles on their boots every season. But with an MSRP of $2,299, it's not exactly entry-level, but these days, with this array of premium features, it's close.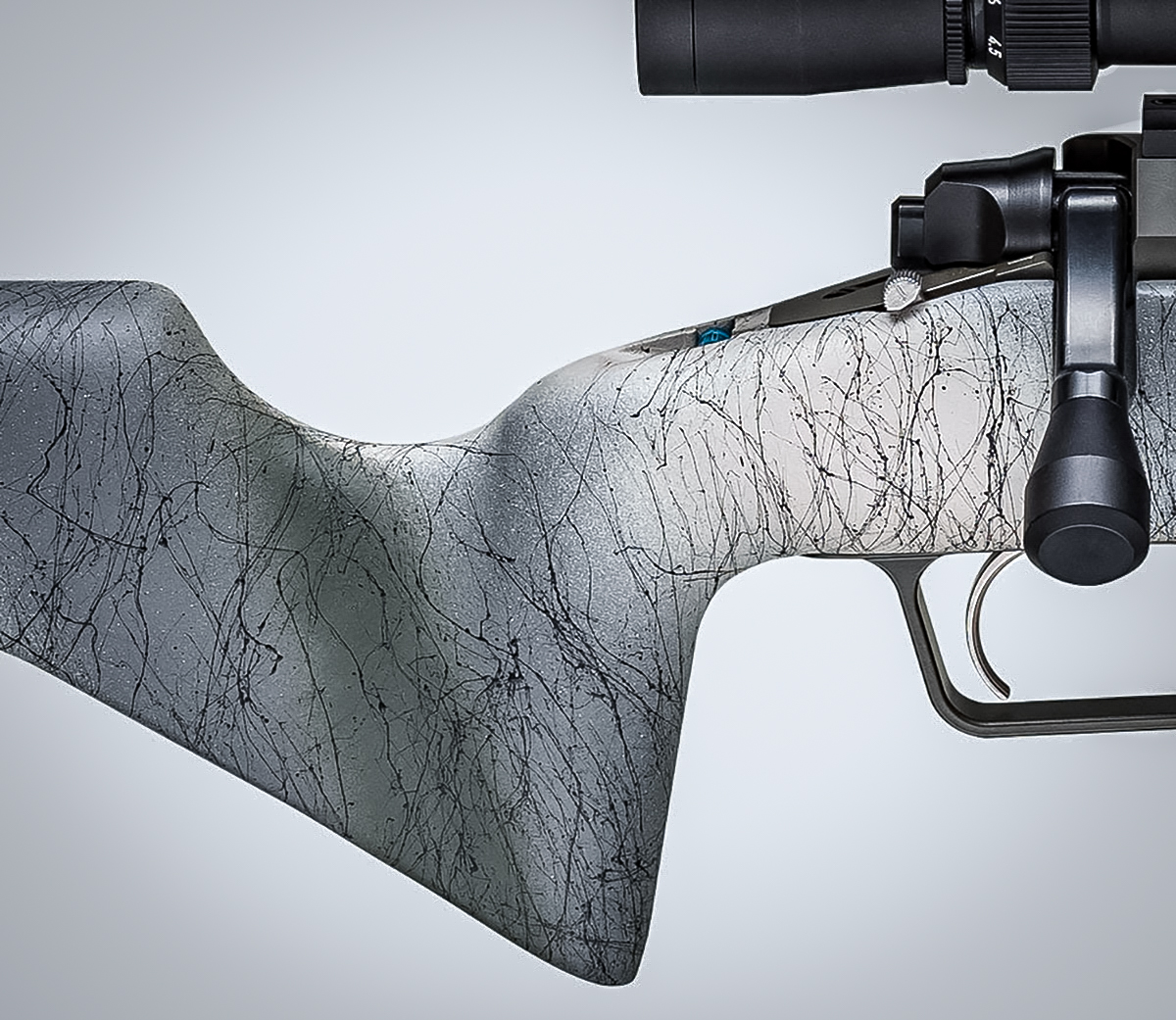 ---
Springfield Armory Model 2020 Redline Specs
CALIBER: .308 Winchester., 6.5 Creedmoor
BARREL: 16-inch or 20-inch carbon fiber, threaded (5/8×24), 1:10
WEIGHT: 6 pounds
LENGTH: 36.5 – 37.75 inches
RECEIVER: Model 2020 Stainless Steel, Mil-Spec Green Cerakote H-264
OPTIC MOUNTING: Picatinny Mount, Rem 700 SA Pattern, 6-48 Screws
BOLT: Fluted, 4140 tool steel, Nitride coated
STOCK: Grayboe Trekker, olive w/ black webbing
TRIGGER: TriggerTech adjustable, 2.5 – 5 pounds
MUZZLE DEVICE: SA Radial Brake, Mil-Spec Green Cerakote H-264
MAGAZINES: (1) 3-Round, AICS Short Action
MSRP: $2,299
---
READ NEXT – The Black Powder Rifle: The Story of the First Precision Firearms