I didn't care that we had paid him for a day of fishing. He needed to go for a fucking swim and I was this close to helping his ass off the boat.
There's a bottomless well of stories that fishing guides can tell about nightmare clients. My industry friends have reminisced about clients, or sports, who spend the day bragging about their list of big fish and exotic locations, not turning a single fish and refusing any advice, complaining about the boat, gear, conditions, and tactics, or finding the bottom of a case of beer and being a sloppy drunk.
Yes, clients can be douchebags. Of course, they've paid for that luxury. For guides, that's called an occupational hazard. Also good I-bet-my-day-was-worse-than-yours material at the bar with other guides afterward.
But what about those occasions when the guide is the asshat? When you, the paying client, are stuck on a six-hour river float, 3 miles or more offshore in the salt, or in the backcountry with a guide who may be really good at fishing but is absolutely piss-poor at the whole dealing-with-people thing.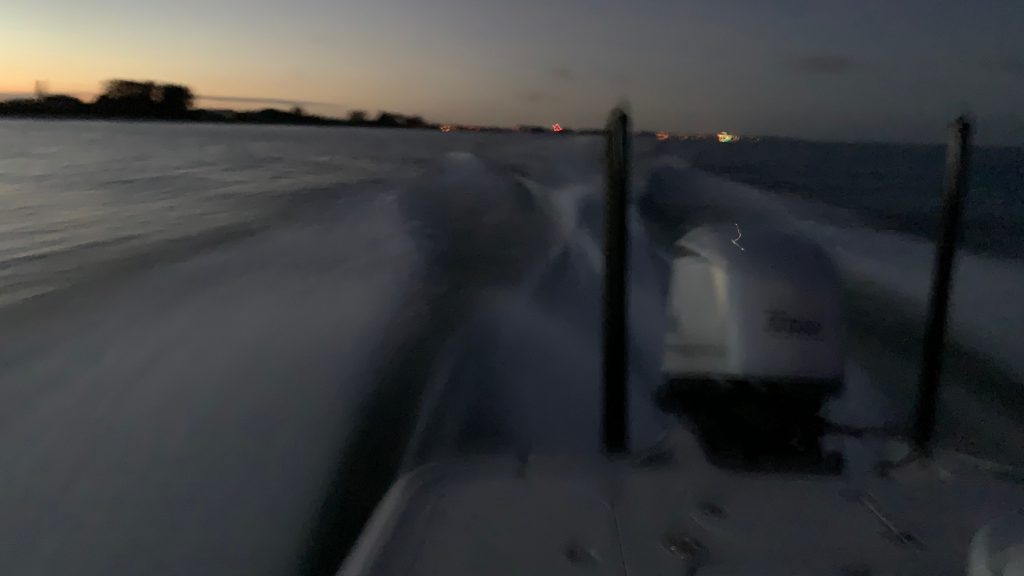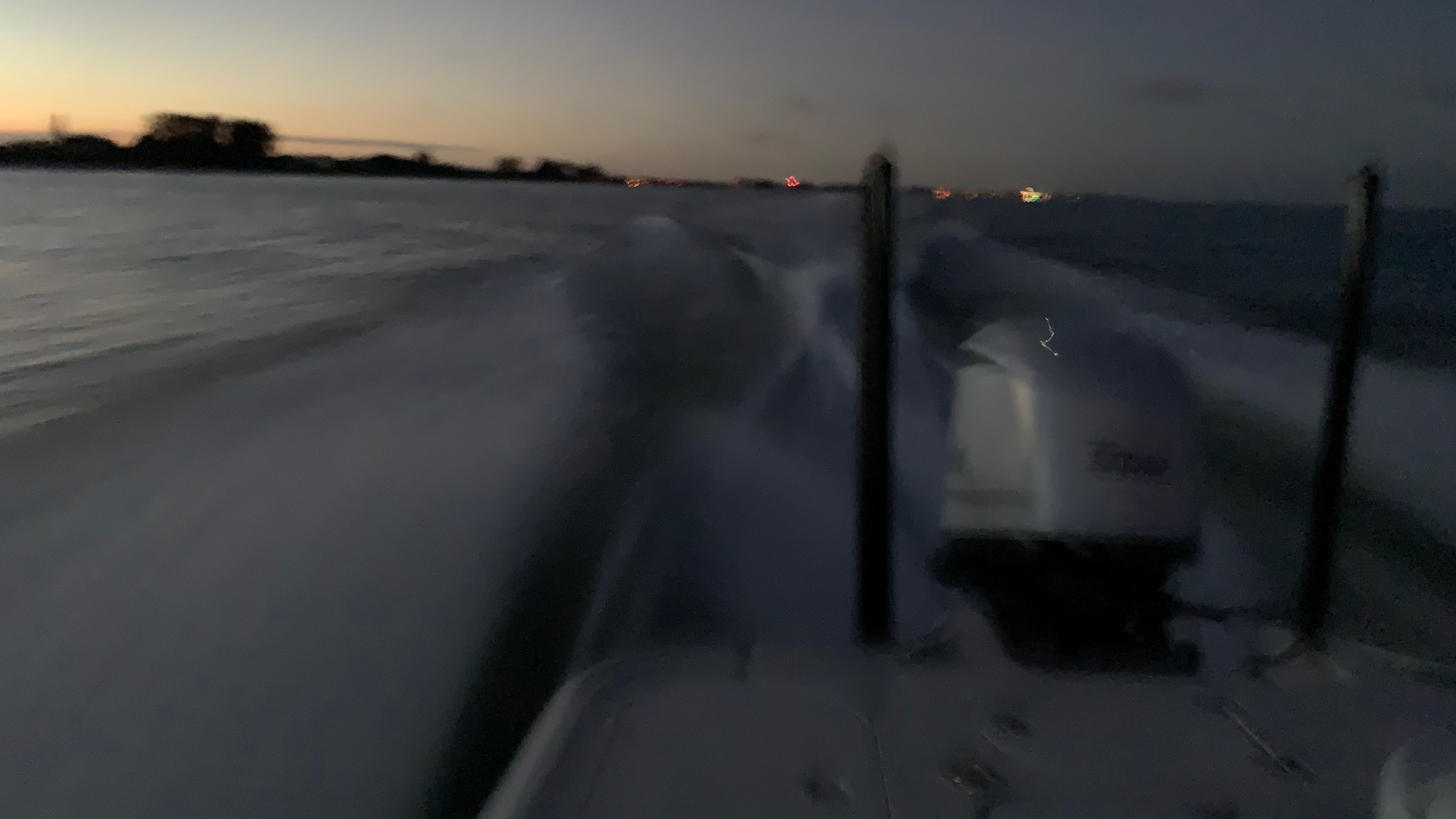 Back to the aforementioned swim. Three of us were out for tarpon with a guide and the day had started like gangbusters. A short, fast run up the coast to the mouth of Tampa Bay put us in the path of a giant school of hungry fish rolling on the surface and gulping bait.
As our guide, let's call him JR, idled to a stop, we bobbed about 40 yards from the herd, and he told us the bow-mounted trolling motor ran but wouldn't steer except by hand.
We'll make do, he laughed while the sun snuck behind the eastern skyline and lit the clouds furnace-coal-orange.
JR, a hotshot 20-something quickly building a reputation as a tarpon whisperer, stuck a threadfin herring on a hook, stepped up on the bow, and hucked the bait in front of the moving school. He raised the rod, stood with his finger on the line, and reached down to redirect the trolling motor.
Three other boats slid into place. Big tarpon kept rolling. A few seconds later he muttered there's one, set the hook on the first fish of the day, and handed the rod to me.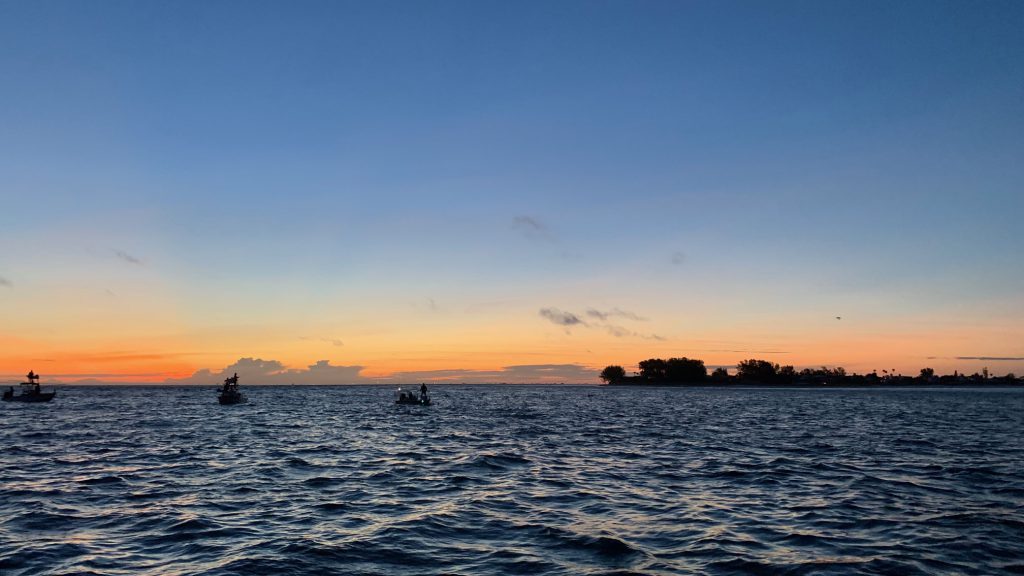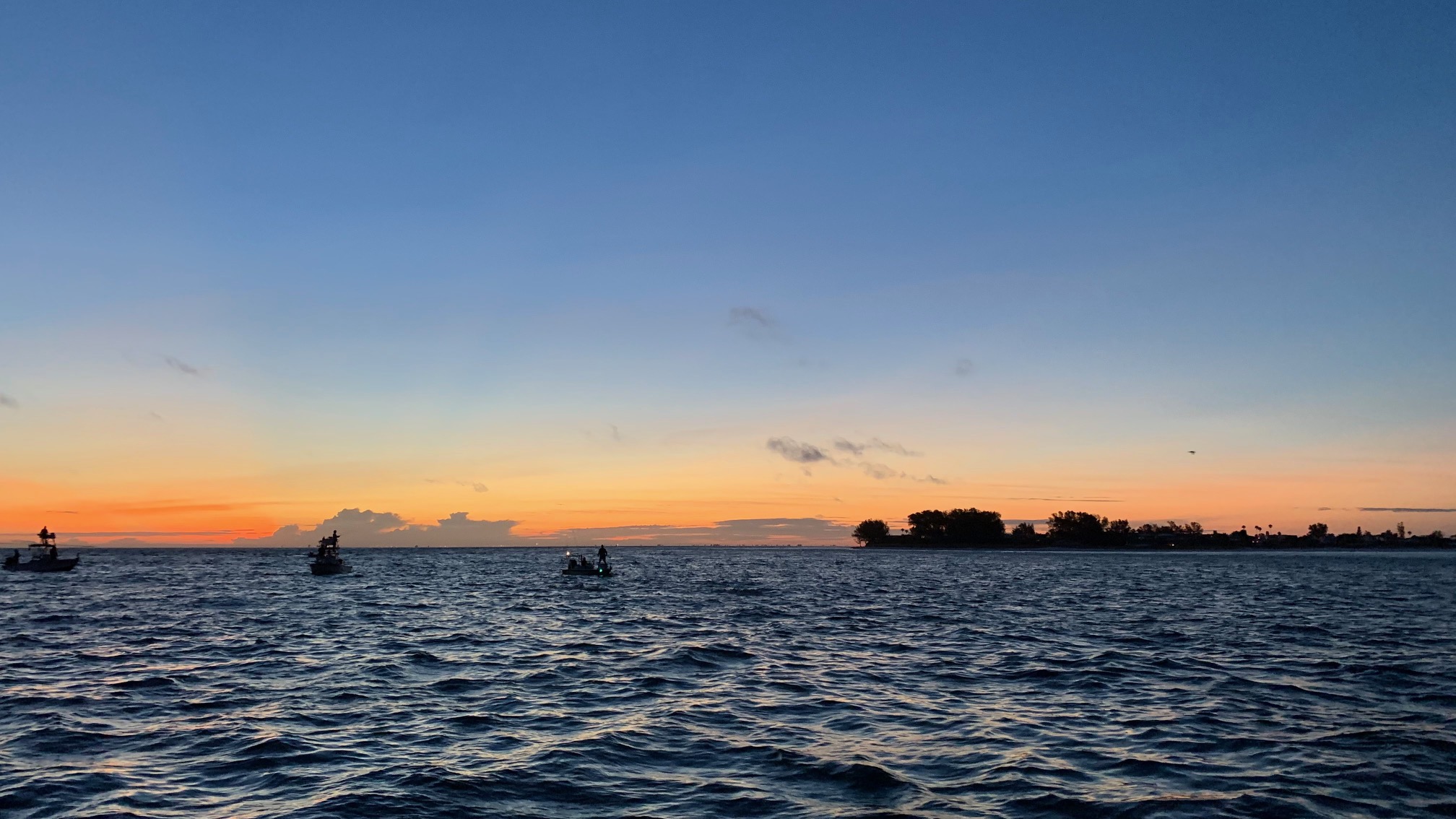 There's a nuance to fishing that's tough to explain. In this case, understanding angles of intercept, timing, depth, tide, drag, temperature, school dynamics, fish attitude, and the subtleties of a fish taking the bait are all separate pieces, like instruments in a jam band. When all the pieces come together, through seasons of failure and success, persistence and obsession, patience and frustration, you get the Dead, Live at Barton Hall in '77.
I'm no Bob Weir, but I've played enough shows to know a failing solo act when I see it. I haven't had someone hook a fish for me and hand me the rod since, well, ever. I felt kept. Or robbed. Especially being the first stick in the rotation. I'd never know what that bite felt like.
It was early though, I'd only had one cup of half-assed hotel coffee, and a tarpon was trying to separate my arms from my body. A 20-minute fight ending with me putting my hands on close to 5 feet of prehistoric muscle helped me get over myself.
Finding the mass of fish again, JR went old school and dropped anchor to hold us in place while steadily complaining about the trolling motor, talking shit to pretty much every other boat within earshot, and casting and fishing everyone's rod for those first few precious, loaded seconds before handing it off.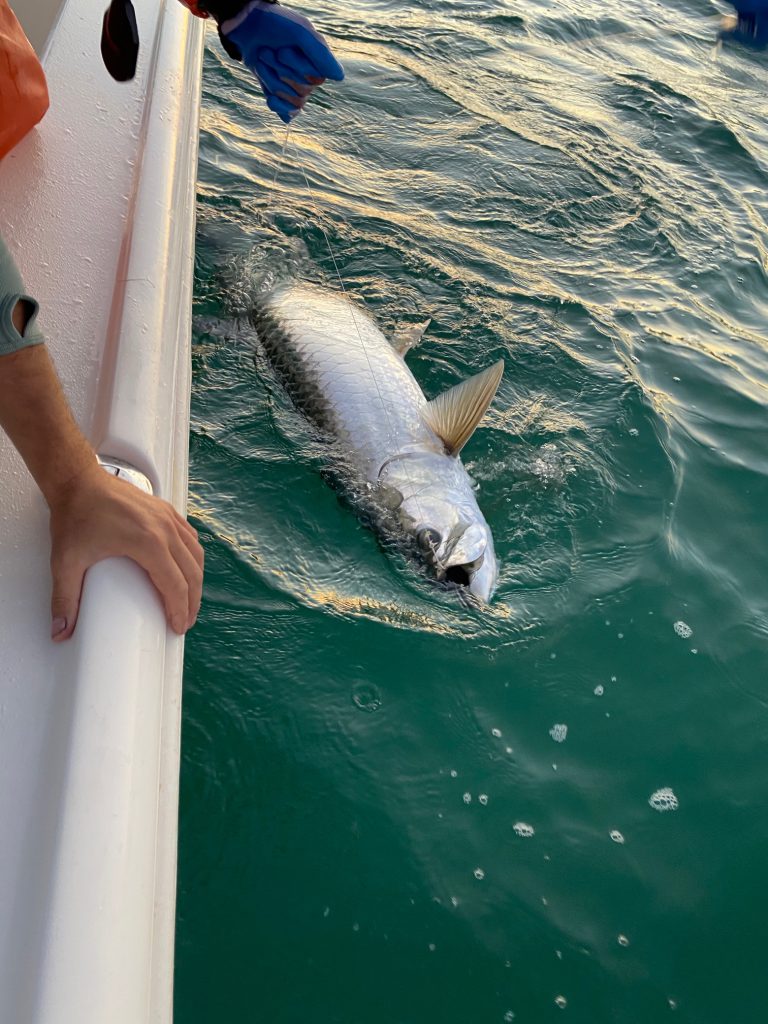 We'd already be hooked up by now, he fumed as the anchor bit the bottom.
Great work, you idiot, he shouted across 50 yards of water. Bet you can get fucking closer to them.
Are you a captain? No. I'm a fucking captain, he lobbed at a guy as our lines drifted under his boat.
Jesus. Think you could back up? My trolling motor's busted, he spat as we swung on the anchor and I refereed another guy's bow and the side of our boat while JR fished a second rod in the back of the boat.
It's one thing to be young and not know better. Everyone loses their composure now and then, and that would be understandable. It's another thing entirely to fly your asshat flag at full mast.
All we could do is offer embarrassed shrugs.
We tried to call off the hound. Told him to relax. We're having a good time. Be easy, bro. But he was wound around the axle and just kept winding tighter.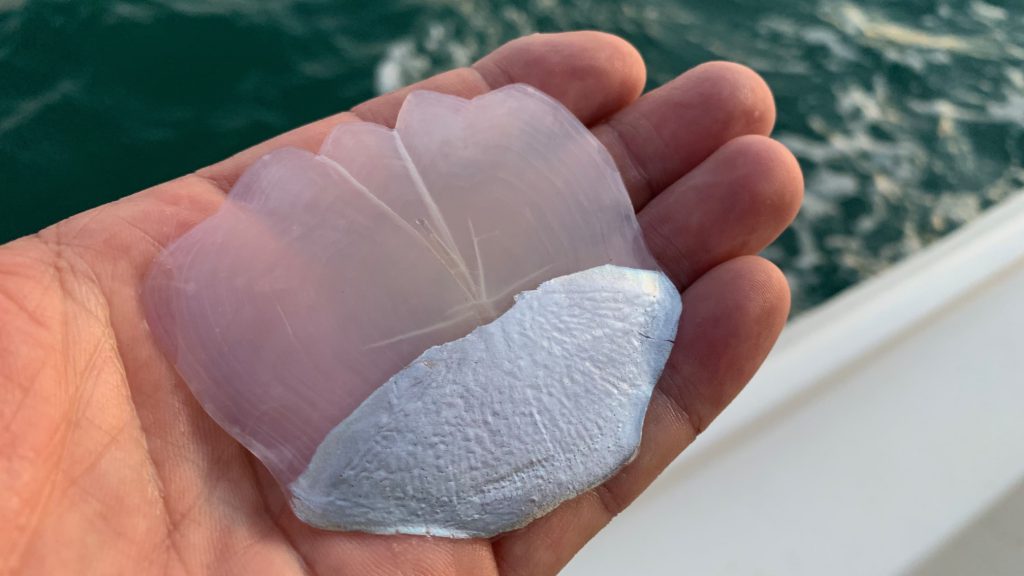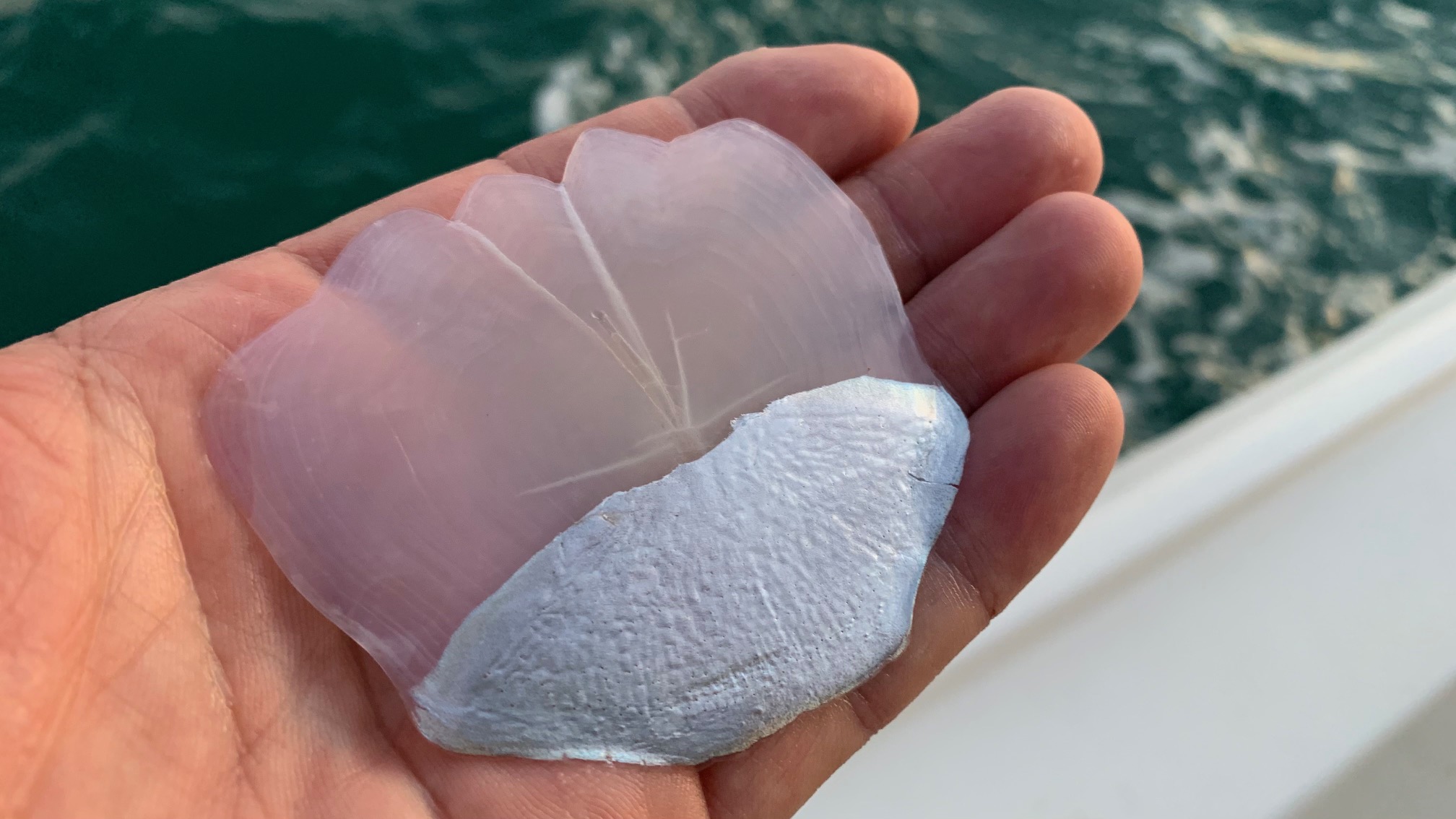 Then, as stunned as we were already, a monster tarpon grabbed my buddy's bait and jumped, full body, on the far side of another boat. I grabbed the anchor, JR and our third buddy reeled in their bait, and then JR chased that fish right through the middle of all the boats, continuing to talk shit as we passed.
This time 55 minutes of man versus fish improved everyone's mood, and my buddy brought a mind-blowing, 170-pound silver king to the side of the boat.
One would think that big-fish high would last a decent length of time. Unfortunately, the bar had been raised and with it the level of intensity from JR.
The lack of trolling motor, no visible fish, other boats roaming the same circles as we were (but with functioning trolling motors), and 90-plus-degree heat slowly unraveled what thread of patience any of us had left.
I'm not sure how I drew the short straw, but JR decided I'd be a good guy to take it out on.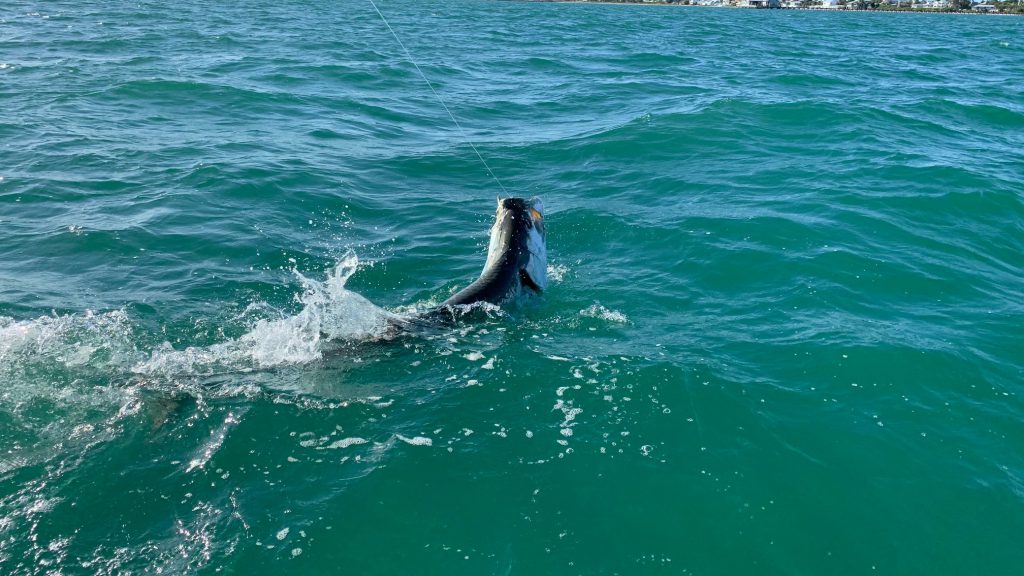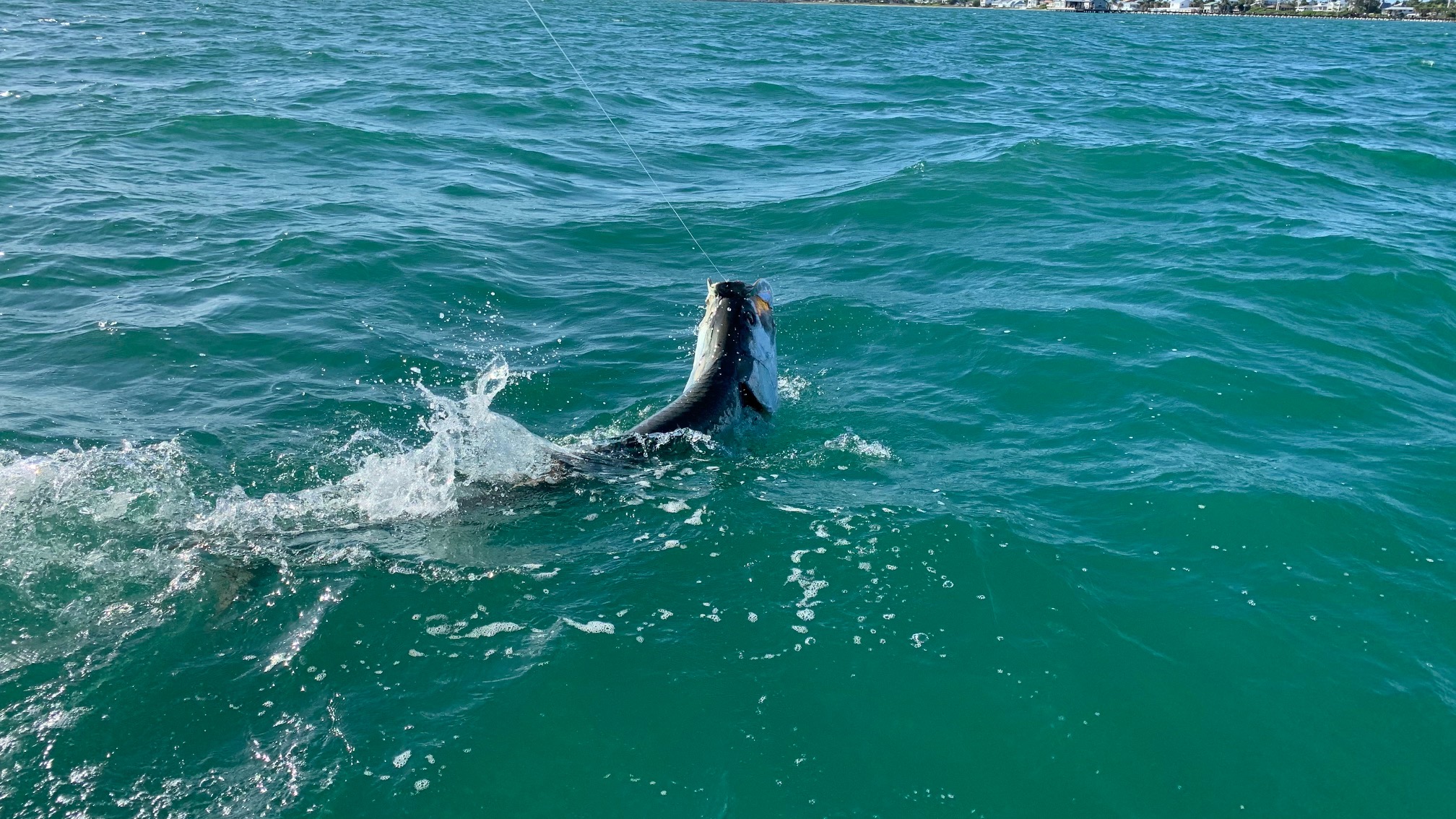 With no way to control speed or direction other than standing at the center console, he insisted on running three lines off the boat. Again, he'd cast and fish each before handing them off for us to feed probably a hundred yards of line into the blue as we drifted. Lines crossed and immense bird-nest tangles magically appeared.
Fuck. Reel it in, he told me.
I knew I shouldn't have put a rod in your hand, he said to himself out loud.
Now I've gotta retie fucking knots that I took the time to tie last night instead of catching fucking tarpon. He was on a roll.
He said, "Look out," as he tried to push past me and the center console. I put an open left hand on his chest measuring an arm's length and I punched him in the mouth. His legs gave out and he sank to the gunwale before falling backward into the water like a diver with tanks and flippers.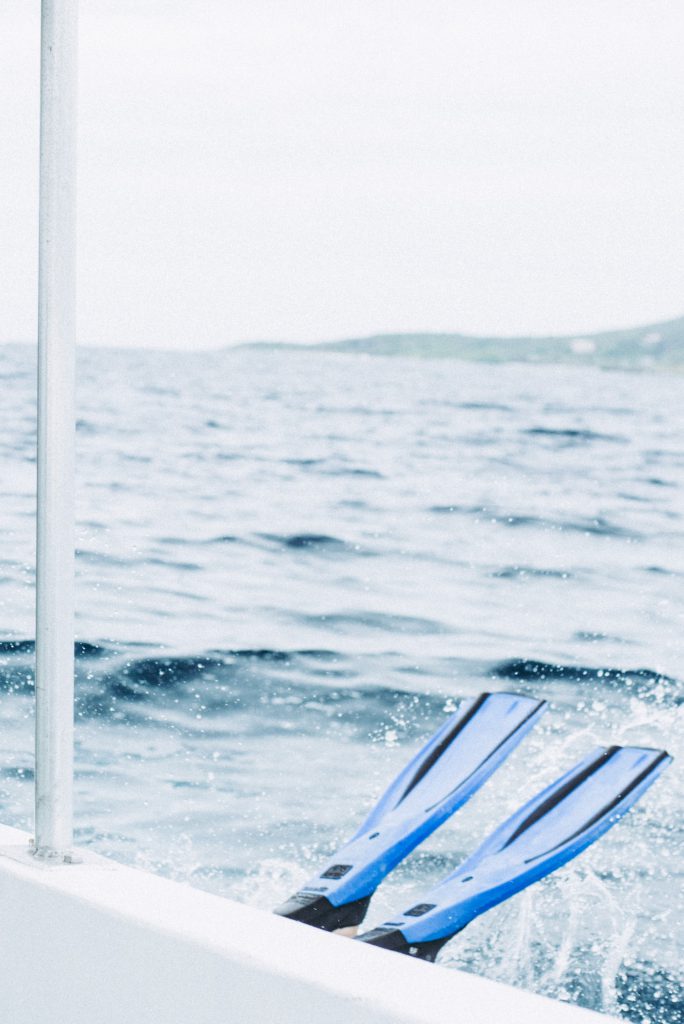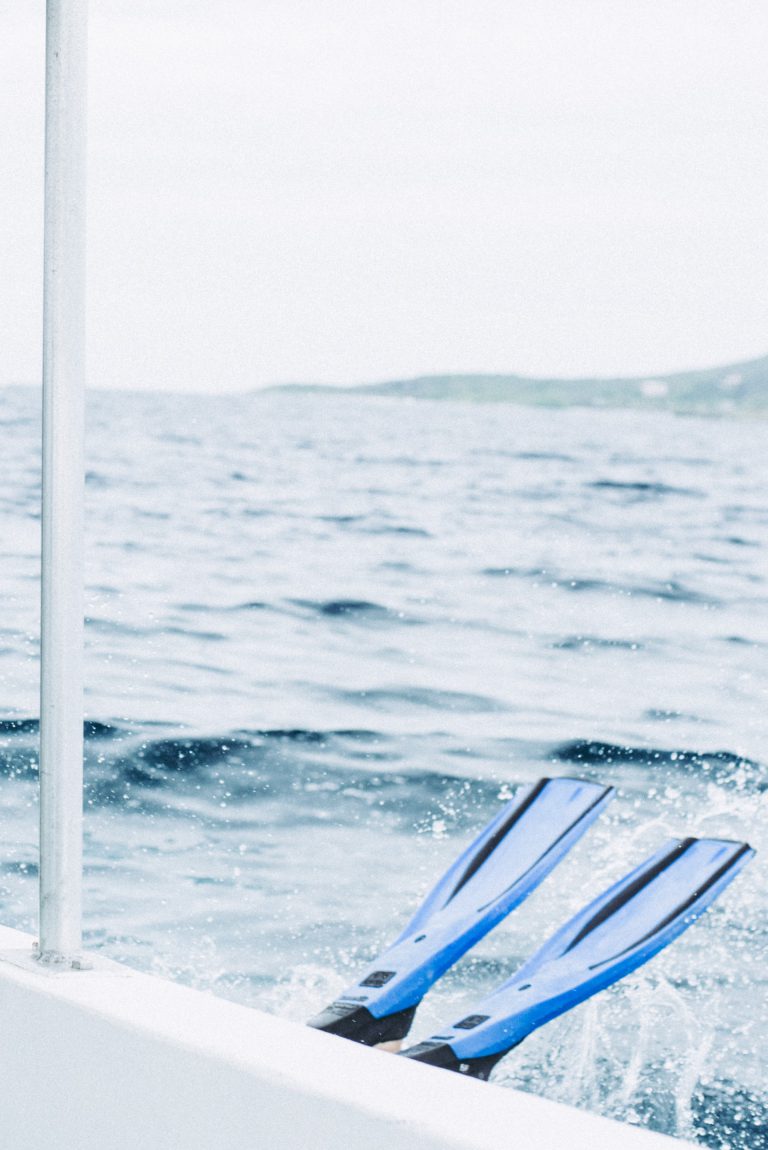 Okay, I didn't actually punch him.
I'm long past my brawling, piss-and-vinegar 20s. I'm a dad. I've got a job and bills to pay. And we only had $800 invested in this dickhead. He was the worst guide I've ever fished with and as good as it would've felt to bloody my knuckles, it wasn't worth it.
Instead, here's what did happen:
• I grabbed some water, applied more sunscreen, and put my feet up on the cooler. I even gave a thumbs-up to a couple of guys on one of the nearby boats, one of whom was fighting a tarpon.
• When he suggested checking out another likely spot, we said, "Naah, we're good. Think it's time to head back."
• At the boat ramp, we grabbed our gear, gave him a "take 'er easy" but not a tip.
• I avoided blowing up his social media, but…
• In the time since, I have told my tarpon fishing buddies about JR, warning them that while he can fish, he's just a babe in the tarpon game who thinks he's the second coming of Christ, he's one-ply toilet paper under pressure, and he can only handle a boat if the trolling motor is on spot-lock.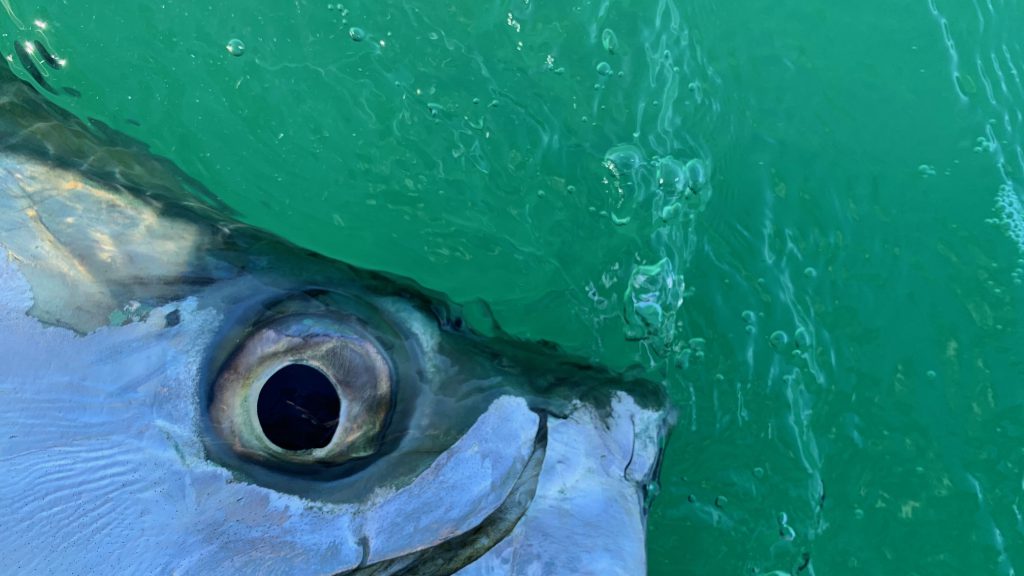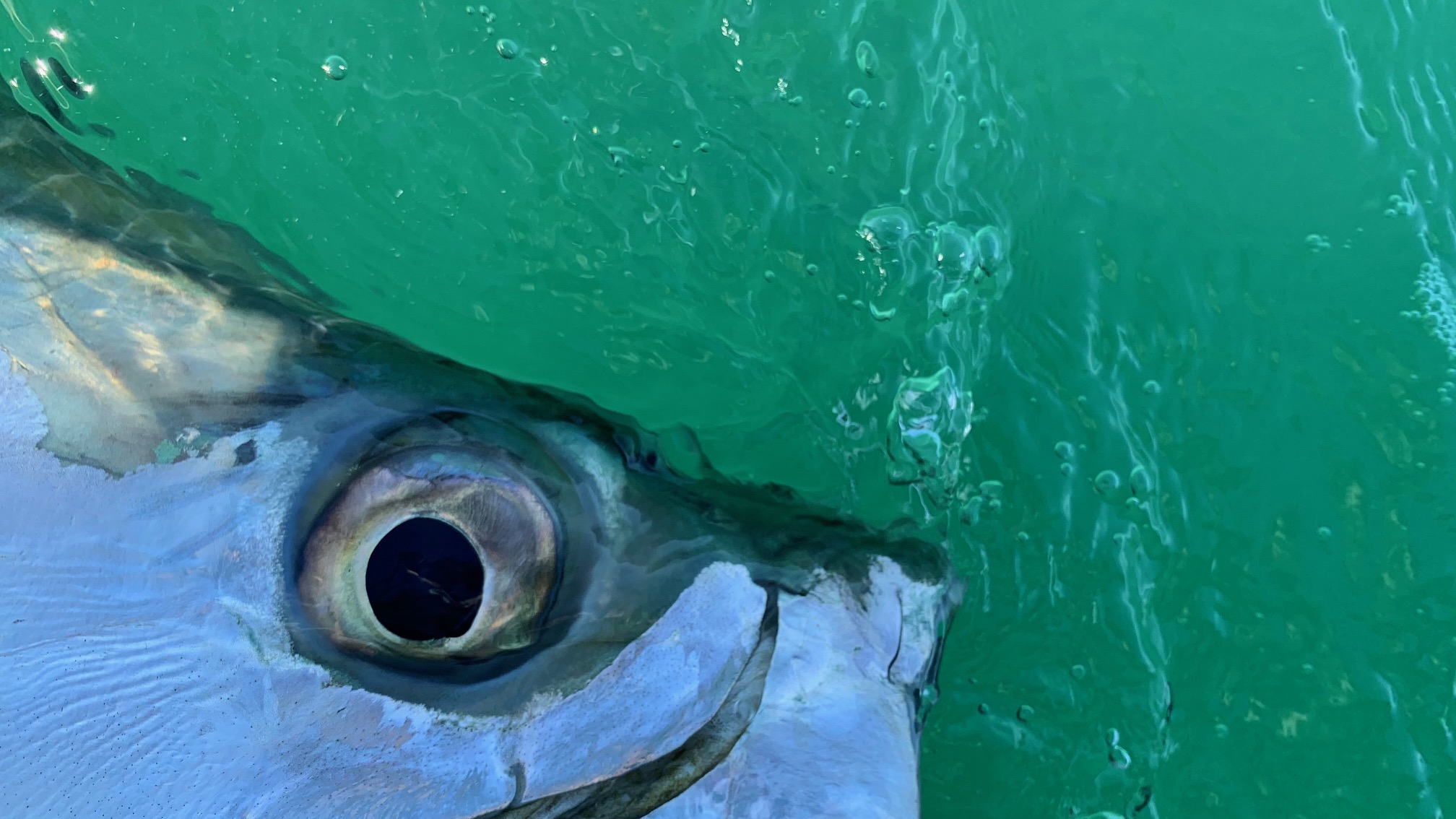 Do your research when choosing a guide. Read reviews and call around. You're not paying to be treated like shit no matter how many high-tech bells-and-whistles are on the boat or grip-and-grins are on their Instagram feed. Experience and maturity matter. I'll take a fewer-fish day with a guide who's no-stress over spending four to six hours or more stuck on a boat with someone I want to drop in the chum line.
Read Next: 5 States That Totally Blew It With Their State Fish