The first episode of this once-in-a-lifetime cast 'n' blast adventure sees Free Range American editor Mike Shea travel to Hawaii with his bow in search of goats, sheep, and pigs — all non-native invasive species that have overrun the Big Island. 
These species are impeding efforts to restore the island's natural vegetation. Years of attempts to turn swaths of the island into grazing land for cattle have left areas with grasses that turn brown quickly when the dry season hits. As these grasses dry out, the indigenous vegetation remains green, so the herbivorous invasive species go after the green stuff, hindering efforts to repopulate native plants.
This also means there are tons of targets of opportunity — and that's where bowhunters come in. Every one of these destructive animals that is killed is also a notch in the win column for the habitat and for conservation efforts on the island. In this case, hunting in Hawaii means saving Hawaii.
"We do a reforestation project; we're trying to bring back what was here natively and naturally 150 years ago. That's when the introduction of cattle first came to the Big Island," says Justin Lee, a world-class spearfishing champion and a third-generation Hawaii hunter. Lee is acting as Shea's guide for this portion of the trip on the Island's southwest side. They will be hunting in Hawaii just above the spot where Capt. Cook made his famous landing in the 1700s.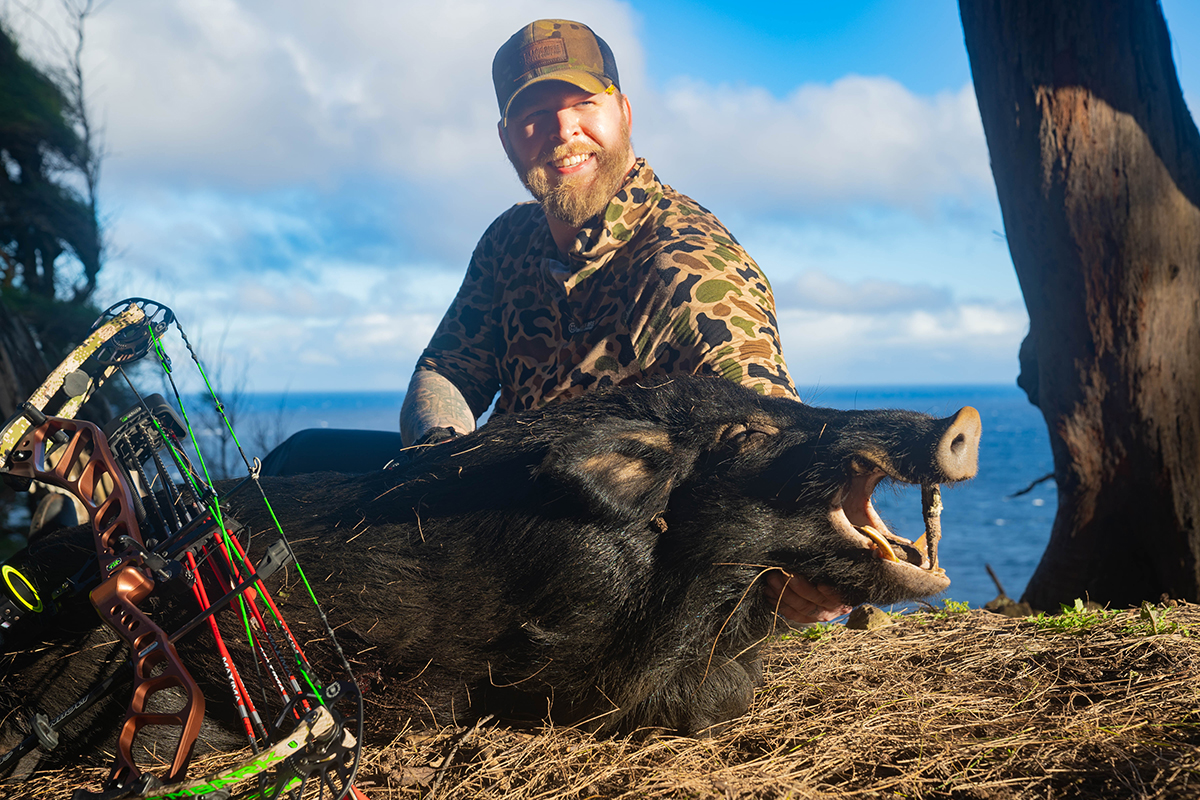 "If you could imagine, this place all used to have a 100-foot canopy," Lee says as they look out upon a field dotted with a few trees. "They kind of clear-cut it and planted this grass that is a grass from Africa. But this side of the island is a dry land tropical forest, one of the rarest ecosystems in the world. When they took out the trees, they took out the fog catchers. We get about 20 inches of rain, but we get a lot of precipitation that blows through. But if there are no trees catching the fog […] it just blows over and makes a dry land forest even drier.
"So for the last 10 years, my dad's dream has been to bring back the forest and [do what he can do] to make it what it once was," Lee continues. And hunters who take out the critters that overeat native plants are helping in those efforts, one arrow at a time.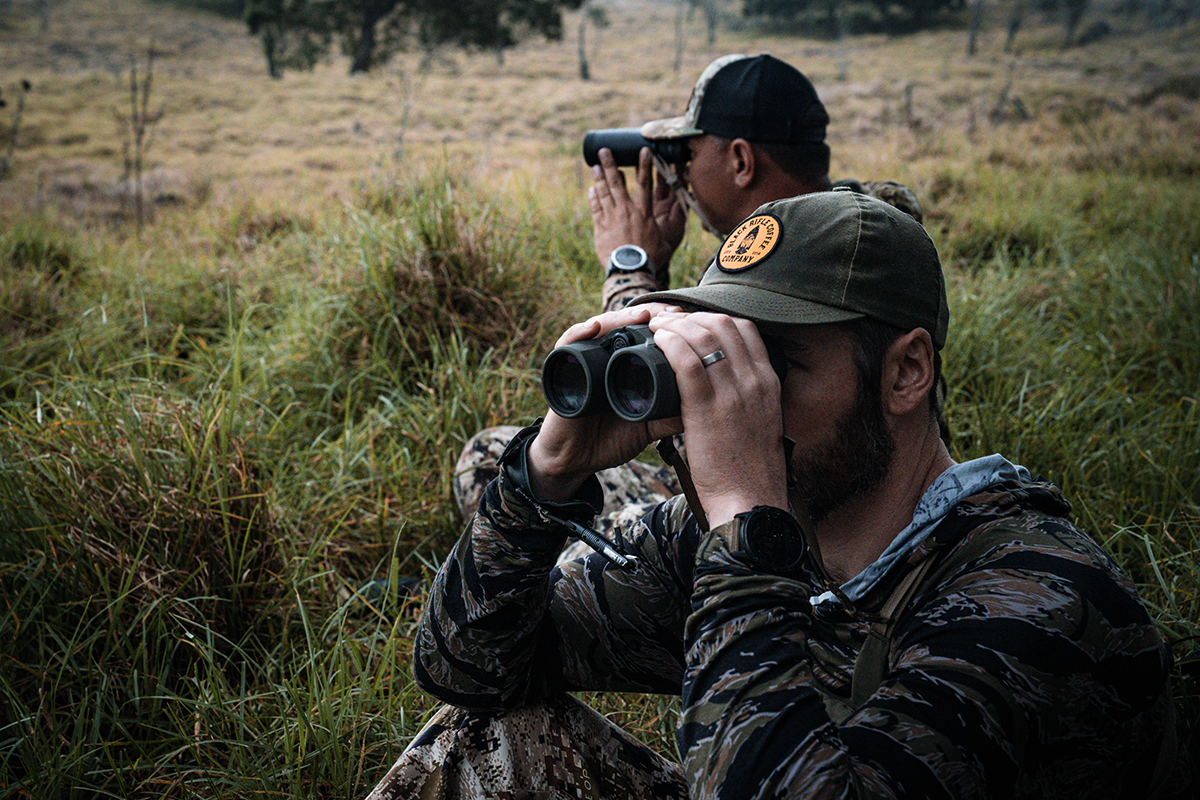 Shea and Black Rifle Coffee Company's Jessica Rocha have become intimately familiar with the Big Island fog that Lee describes as rolling tons of moisture across the area.
The thick stuff settles in hard on the afternoon of their ram hunt and threatens to scrap the entire day. But Lee's quick thinking and the group's steadfast determination, along with some good stalking, get the group on some sheep before they run out of shooting light for a once-in-a-lifetime Hawaii bowhunting adventure.
---
READ NEXT – Meet Justin Lee: Spearfishing Champ, Bowhunter, Cancer Survivor, Role Model