This Friday, Aug. 5, the public will be graced with the first new installment in the fractured and uneven Predator film series since 2018's deeply flawed The Predator. But this promises to be a different experience from previous films in practically every way. Here's the lowdown on the upcoming new Predator movie, Prey.
WARNING: SPOILERS FROM TRAILER AHEAD
First off, this film isn't debuting on the big screen but on the home screen as a Hulu original, which is a first for the franchise. This, in and of itself, is not a huge deal these days, but it does denote a possible lack of confidence on the studio's part.
Prey (2022) also explores a new setting and time period for the Predator franchise. Previous films have all taken place in the present day when the movie was made, for the most part (1990's Predator 2 was set in a fictional future of 1999).
The new film from director Dan Trachtenberg (10 Cloverfield Lane, The Boys) is decidedly a prequel to all of the other Predator films, as it takes place on the American Great Plains in 1719 during the species' first visit to Earth on its quest for intergalactic safari, and therefore, its first encounter with one of its favorite quarries: people.
The protagonist this time around is Naru (Amber Midthunder), a skilled warrior of the Comanche Nation who has to step up and save her people from the alien threat — that's what the synopsis says. It appears that the alien hunter shows up at a turbulent time for the Comanche, as we see European settlers in the mix in a few shots from the latest trailer, and it looks like the alien makes quick work of them in some frenetic hand-to-hand fighting.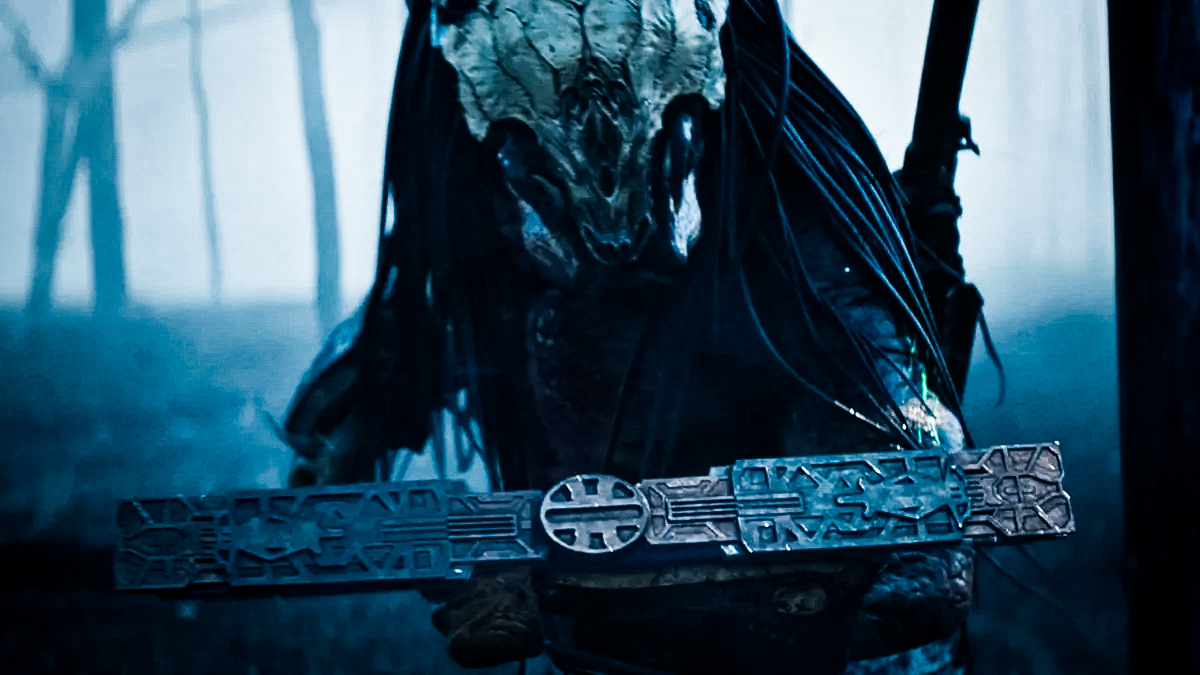 It also seems that the movie will attempt to draw a stark comparison between the Comanche, who are subsistence hunters, and the alien Predator, which is decidedly a trophy hunter. The tagline from the trailer is literally: "They Hunt To Live, It Lives To Hunt." In the first movie, it was unknown if the Predator ate parts of the commandos he hunted down in the jungle; it was certainly possible. But in the first sequel, it was revealed that City Hunter was feeding on beef at an L.A. slaughterhouse, so apparently not.
There also seems to be a class and gender struggle in Prey, too. We see a male member of her tribe asking Naru, "Why do you want to hunt?"
"Because you all think that I can't. I saw a sign in the sky. I'm ready," she responds.
Don't worry; there aren't any subtitles. Everyone speaks with perfect American accents, which took me out of it a little in the trailer, but then again, while a subtitled Predator movie with most of the dialog in Comanche would be awesome, I can see how a lot of viewers might not dig that, but for those that would, a full dub in the Comanche language is apparently included as an alternate audio track.
The sign in the sky, by the way, is actually the alien's ship arriving.
---
Will It Be Good? Could It Be?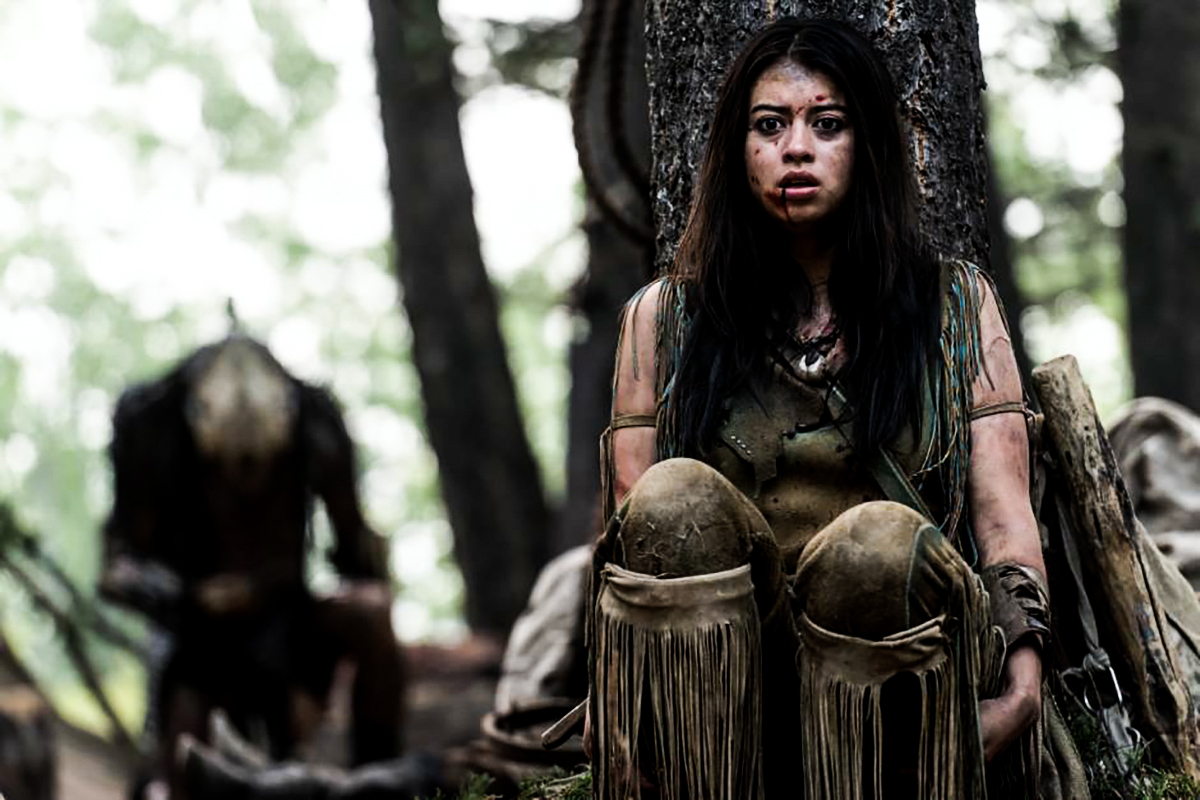 I'm torn on trying to predict this one from the trailer and what we know about the movie. None of the Predator sequels have come close to living up to the unique blend of action, horror, sci-fi, and testosterone of the original Predator (1987), starring Arnold Schwarzenegger and a bunch of other heavy hitters. Shane Black's most recent installment from 2018 (The Predator) was an embarrassment for the series and movies in general. Even the one with Adrian Brody pretending to be some kind of Arnold successor running around a jungle with an AA-12 shotgun was better than Black's fuckfest of a movie.
So, Prey has a lot to make up for, but maybe an utterly original storyline is exactly what the series needs to inject some fresh ideas and make it interesting again. The only sequel to return to a truly rugged backcountry setting was the aforementioned Predators (2010), starring Brody, but it turned out to be a jungle on an alien planet, and there were too many Predators to count, new creatures, and a good-guy Predator, I think — it's been a while.
Prey looks like it pits a lone Predator against a bunch of people who are skilled survivalists and hunters who don't know what the hell is going on — much like the original. There's hope.
---
Impressions from the 'Prey' Trailer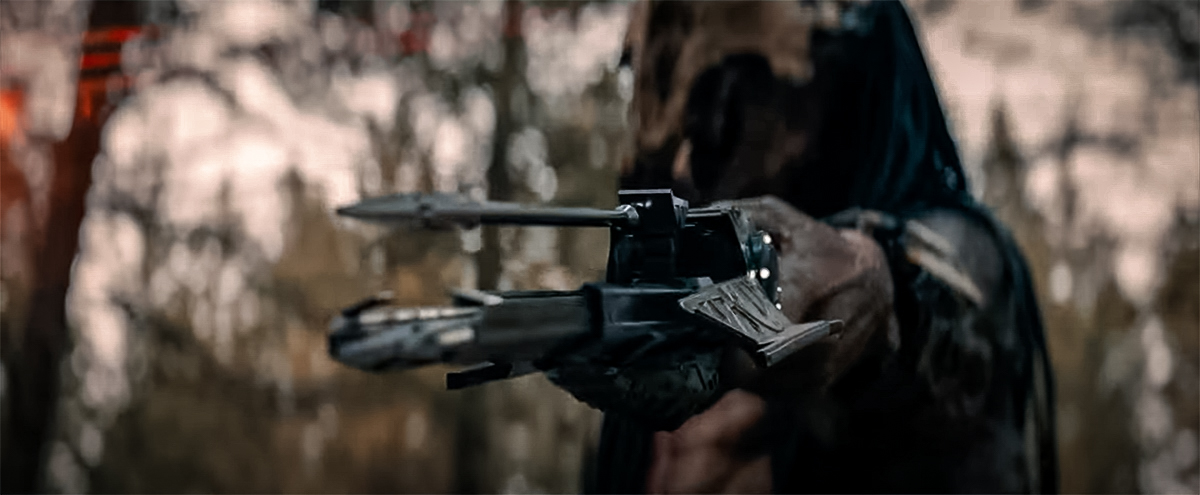 Other bits from the trailer also hint that Prey will lean into the horror elements of the series more than previous installments. From what we've seen of the alien itself, which has been very little, it appears to be wearing a helmet and mask adorned by the skull of some alien creature. Its tech and weapons have a more primitive look than anything we've seen before — they almost have an ancient Incan style going on — and it stands to reason that this species' tech would have advanced quite a bit between 1719 and 1987, so this Predator's gear should look old school.
There's almost an antique metal look to a shield we see the alien deploy in one shot from the trailer, and he appears to be rocking some kind of powerful spear gun. We also know the Predator has his familiar shoulder-mounted laser cannon and signature three-dot triangular laser targeting system, as well as his light bending active camouflage tech. This shoulder weapon has been treated with reverence in several previous Predator installments, so it makes sense that it goes at least this far back in the aliens' culture.
All this seems really cool, and the setup offers a lot of opportunities for raw, primitive human-on-alien action (not porn, you gross bastard), but the trailer also has some concerning elements.
We see a good chunk of a hunting sequence that shows Naru firing an arrow into a big goddamn grizzly. This pisses the bear off, and it gives chase. Naru swims for the shelter of a nearby beaver dam. As the bear is smashing its way through, it's suddenly killed by something off-screen. We then see the bear being hoisted up by what can only be a cloaked predator. Cool, right? The problem is, the CG bear in the brightly lit scene looks horrifically fake. Like, almost as bad as the C.G. bear in The Wolfman (2010).
Another concerning moment comes when we see Naru practicing with a unique weapon that seems to be a tomahawk with a rope tied to it. She throws it, embeds the head deep in a tree trunk, then flicks it back to her hand with the rope like she's in Mortal Kombat. We also see her throw the weapon after rising from a pool of mud. So, there's a chance that the action in this movie will tip toward the goofy side. We'll just have to see.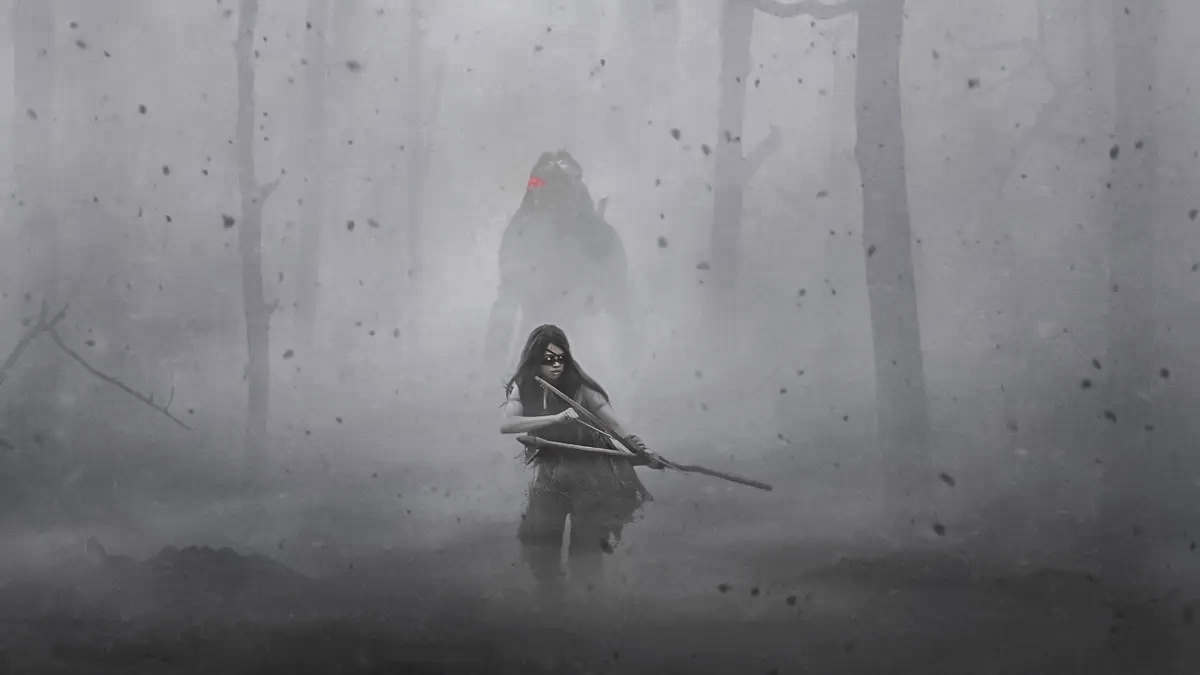 The trailer also includes some eye-rolling one-liners like, "It knows how to hunt; I know how to survive," which hopefully are only in the trailer and not the movie itself, but something tells me they will be.
All that said, I was firmly ready to skip the installment after first hearing about it nearly a year ago, and the very brief teaser that dropped a few weeks back didn't change my mind — but now, I'm at least going to give it a fair viewing.
The idea of seeing the story that was only hinted at by the flintlock pistol in Predator 2 is pretty cool, and seeing the Predator-human dynamic play out in this time period on the Great Plains is also a great idea — and it would have to be pretty fucking terrible to be any worse than The Predator, but these days, anything's possible. I hope it doesn't leave longtime fans with the feeling that their headcanon story for Predators visiting Earth in the 1700s wasn't better than the movie.
It could be cool; it could even be good, and I hope it is. But I'm still bracing myself. We'll know one way or the other when the movie drops for streaming on Hulu this Friday, Aug. 5.
For the uninitiated, here's a list of all the Predator films, in order of release — the series has one of the most jacked up sequence of titles ever:
---
READ NEXT – The Remington 870 Shotgun: 5 Most Badass Movie Moments