So you bought a shotgun and took it hunting. Hunting turns out to be a lot of fun, but it would be even more fun if you didn't suck at shooting. Or maybe you're streaming Olympic trap or skeet, can't get enough, want to learn how to shoot, and don't know where to start.
Take heart. No one is born knowing how to shoot a shotgun. The only way to improve is to practice. Clay target games make you into a better field shot and will give you a better sense of the dominance of Vincent Hancock or Amber English.
For a lot of people, the first trip to the gun club feels like stepping into the weight room for the first time. It's intimidating. Everybody seems serious and standoffish. You feel conspicuous and don't know what to do. But everybody has to start sometime. If you're safe and understand basic etiquette, you'll be fine. Despite first impressions, you'll learn that most shooters welcome newcomers.
Trap, skeet, and sporting clays make up the three main clay disciplines. Here's a short course on getting started in the shotgun sports.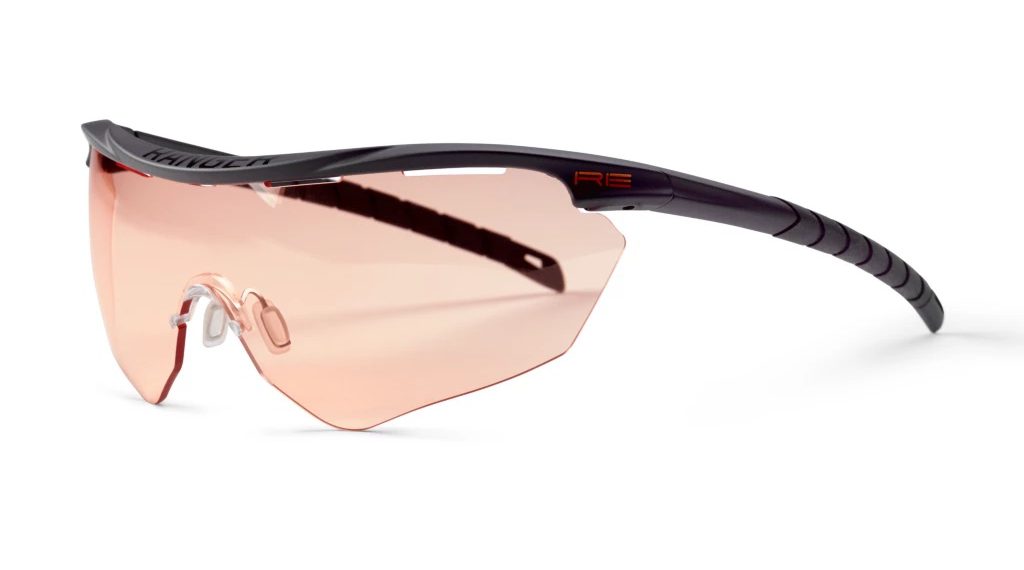 What You'll Need
Let's start with the easy part. Eyes, ears, and a pouch.
Gun clubs require eye and ear protection. You don't have to spend a lot to keep your vision and hearing intact. Cheap foam earplugs, properly worn, work just as well as custom-molded jobs.
Glasses protect your eyes from target shards, freak ricochets (they happen), and flakes of burning powder. Again, while you can spend a lot on glasses, simple polycarbonate safety glasses can turn a pellet at ranges of a few yards.
The better you can see, the better you will shoot. Avoid dark lenses in favor of clear or light orange or vermilion tints, which make orange targets pop against any background.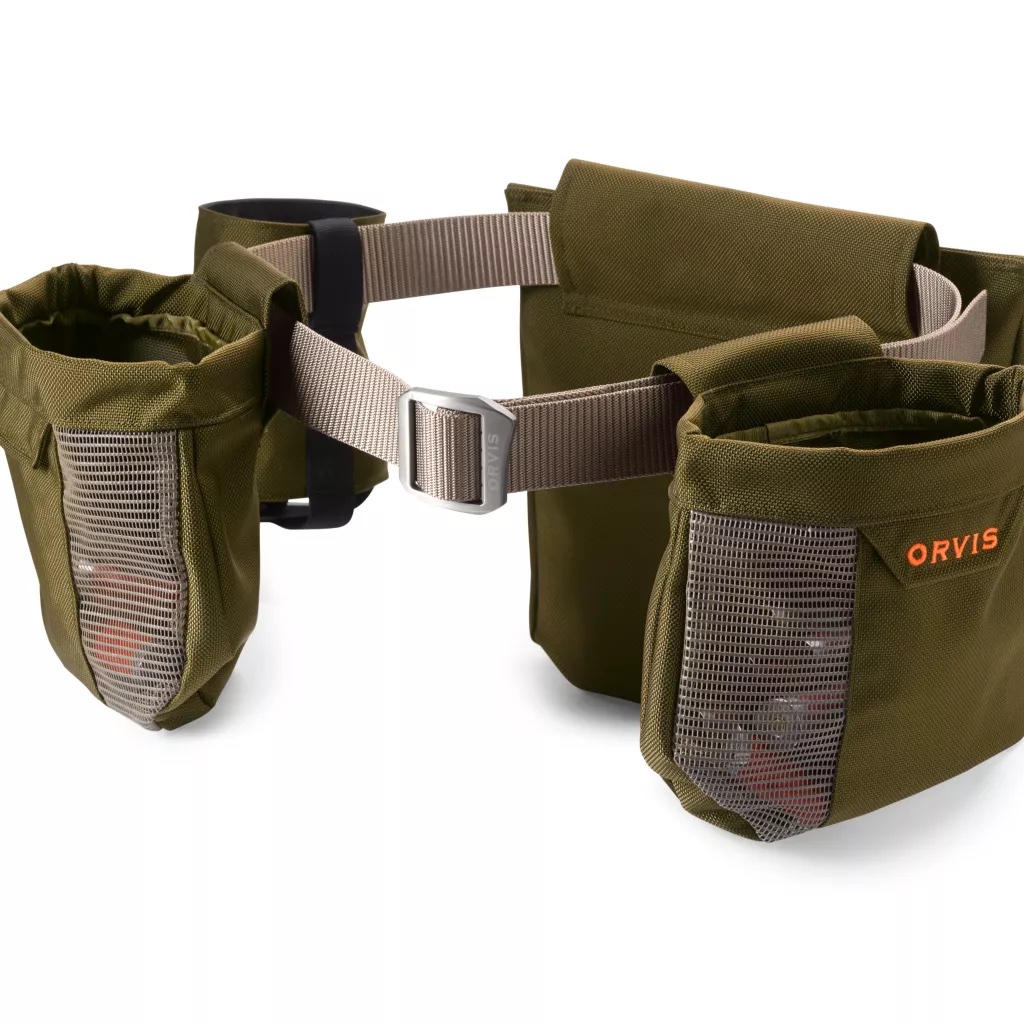 For trap and skeet shooting, you'll need a pouch that holds 25 shells and has a pocket for your empty hulls. A hunting vest works. So does a nail apron. Or, you can buy a dedicated shell pouch that costs about $25, or a shooting vest for two or three times that amount.
You'll need a shotgun and ammunition for it. Some clubs have rental guns and sell ammunition on site, but not all do. If your primary purpose is to practice for hunting, bring your hunting gun, although if it's a short, light upland gun, you'll find yourself in the market for a target gun before long.
Dedicated target guns are longer and heavier than hunting guns. The extra weight and longer barrel make them smoother to the target, and the weight lessens recoil. With the exception of some single-shot guns made for trap shooting, over/unders and gas-operated semi-automatics dominate clay shooting. Over/unders are the most reliable. Gas semi-autos noticeably soften felt recoil. If you're investing in a target shotgun, it should probably be a 12-gauge, especially if you plan to shoot trap. Otherwise, a 20-gauge works too. Get something that will hold up through lots of shooting. That doesn't mean dropping $12,000 on a high-end gun, but a solid gun like a Browning Citori CX O/U or a Beretta A300 Outlander Sporting semi-auto is a lot less likely to give you headaches than a cheap gun might.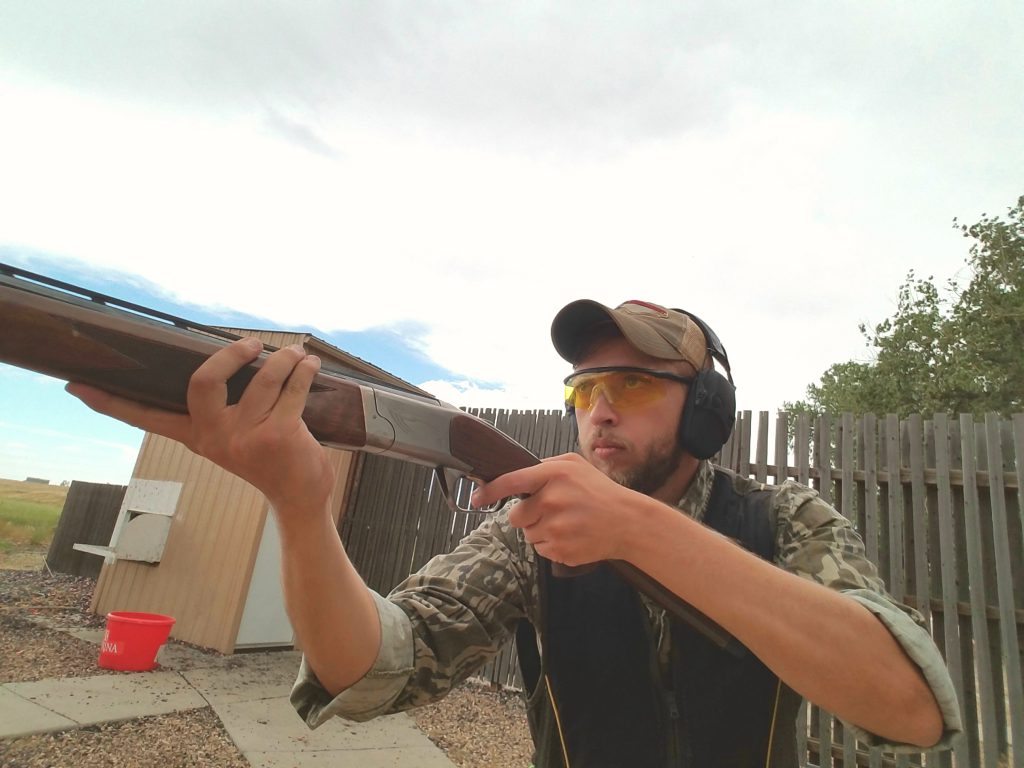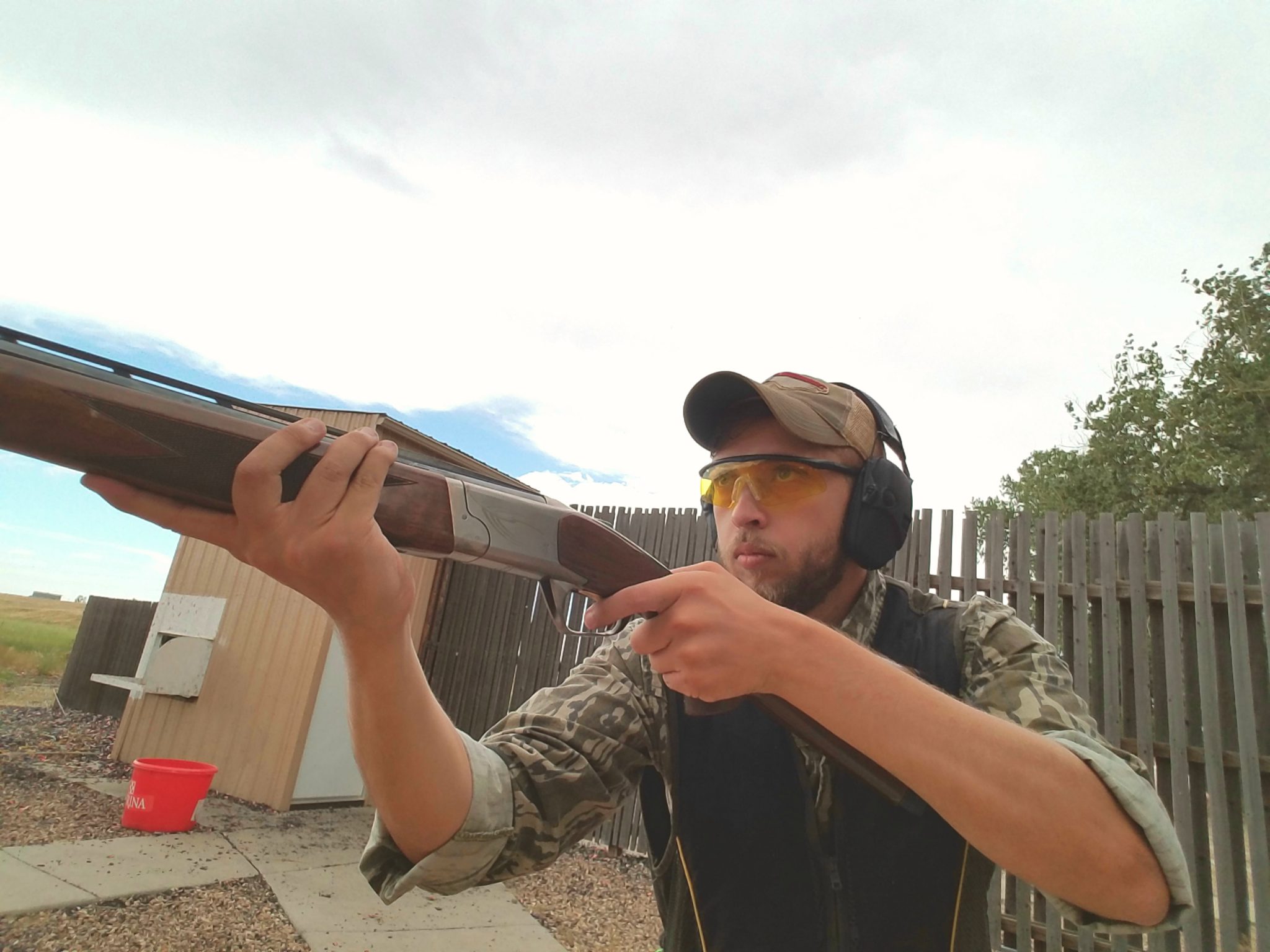 The most versatile target gun will be a sporting clays gun, which works extremely well for skeet and adequately for trap. If you are concerned about shooting very good trap scores, get a trap gun, but understand that it is worthless for anything other than shooting trap.
As for ammunition, good luck finding it right now, but even in these times of scarcity, you have to buy the right stuff. For safety, gun clubs limit all shooting to shot sizes 7 1/2 and smaller. If you do somehow find a selection of target loads, avoid anything with the words "Super" or "Handicap" on them. Lighter, slower loads break targets fine and won't leave you feeling beaten up afterward. If you have the luxury of choice, look for a 12-gauge load of an ounce of shot at 1180 to 1200 feet per second or 1 1/8 ounces at 1145.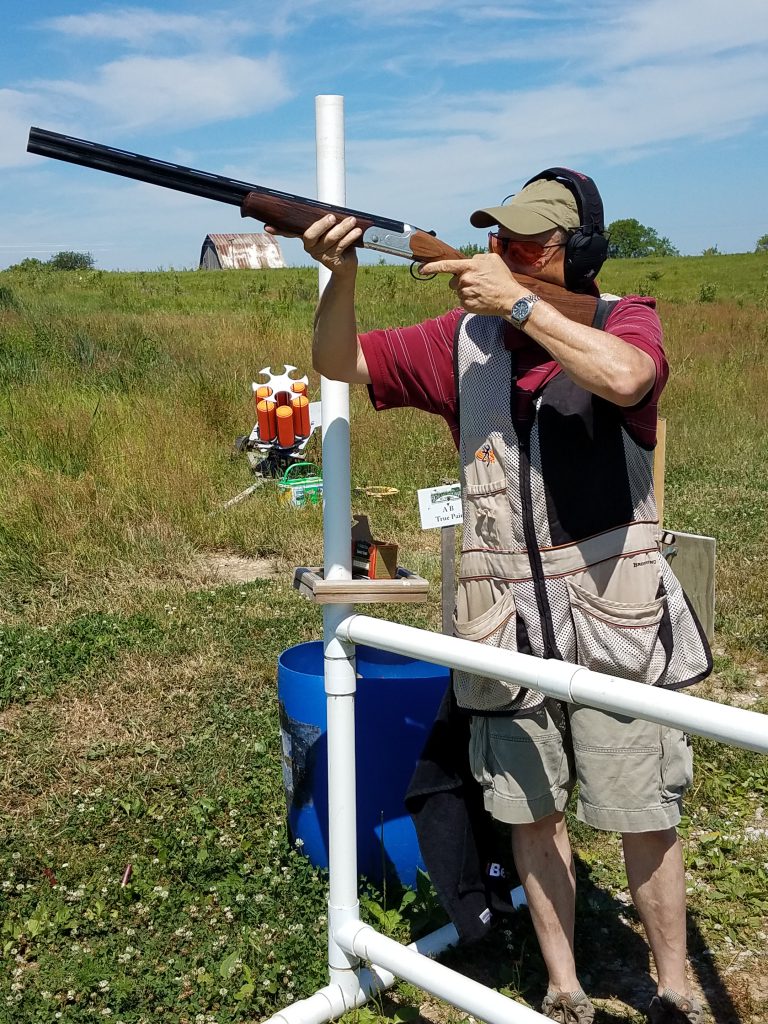 Clay Games
Each of the three disciplines has its own techniques and etiquette, but basic safety rules apply to all three. Your gun's action should be open at all times unless you're about to shoot. Muzzles should be pointed down at all times, although up is okay. Wait to load your gun until it is your turn to shoot, and wait until you are standing still at the station before you load your gun. Hunters new to clay target shooting have the disconcerting habit of stuffing their guns with shells as they walk up to the station. Don't do that. Only load one (for singles trap) or two (for skeet and sporting clays) shells at a time. It is accepted gun club practice to leave the safety off your gun since your gun is not supposed to be loaded until you're about to shoot it.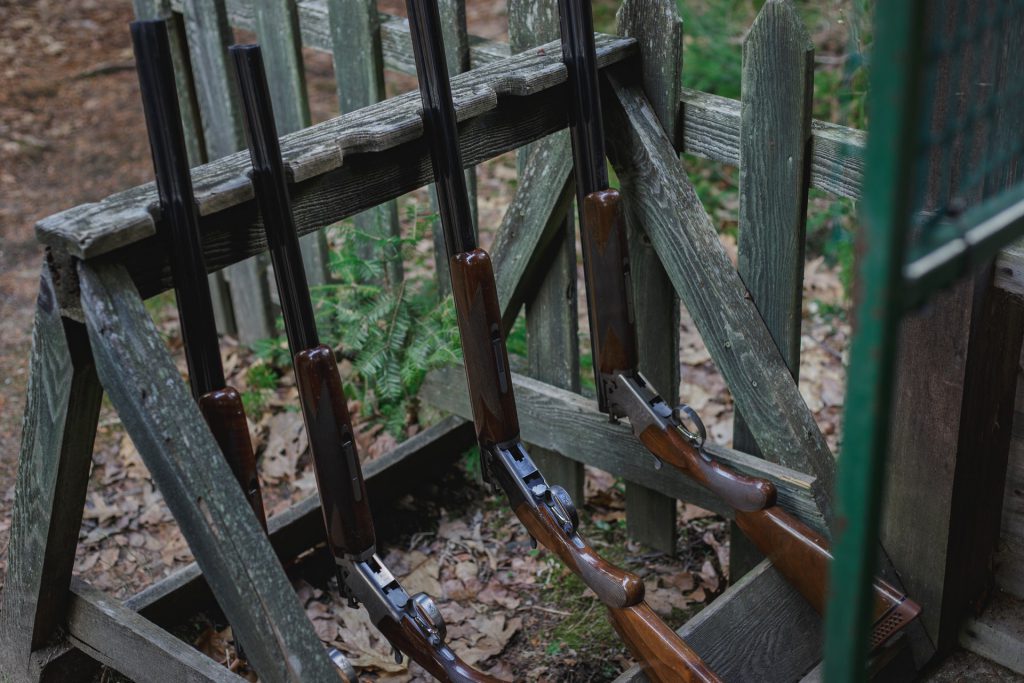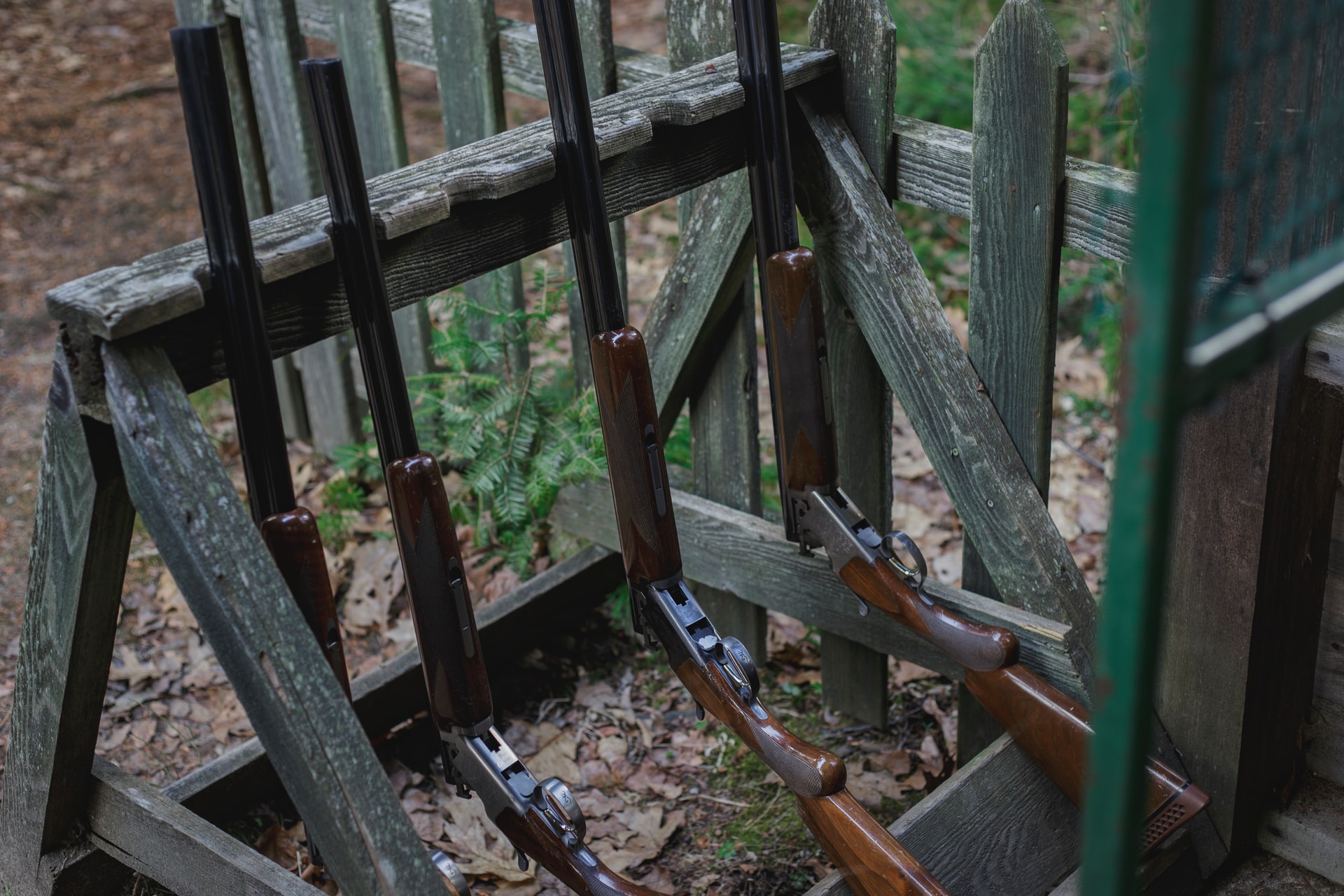 Trap
Our oldest and most popular clay discipline, trap is composed of three events: singles, handicap, and doubles. You'll probably start by shooting singles, which means you stand at one of five posts on an arc 16 yards behind a trap that oscillates to throw birds going away from you at random angles. You shoot in turn with the others in your squad of up to five and rotate to the next post for five more shots until you've shot a round of 25 shells.
Trap shots are long, so you'll do best with a Modified or Full choke. Strive to be consistent as you set up for the shot and call for the target (this is true of all clay games, but especially of trap) and keep your eyes on the bird and not the bead. Take an instant to read the angle, move the muzzle through it, and shoot. Trap is the easiest of the three games for new shooters to pick up and start breaking birds, but it quickly becomes a game of perfection.
There is no talking in trap other than to call for the target. Trap shooters are particular about shooting in rhythm without distractions, so be ready to shoot when it's your turn. If you shoot a semi-auto you will want to add a shell catcher (they're cheap) or a rubber band around the receiver (even cheaper) to keep your empties from flying into the shooter to your right.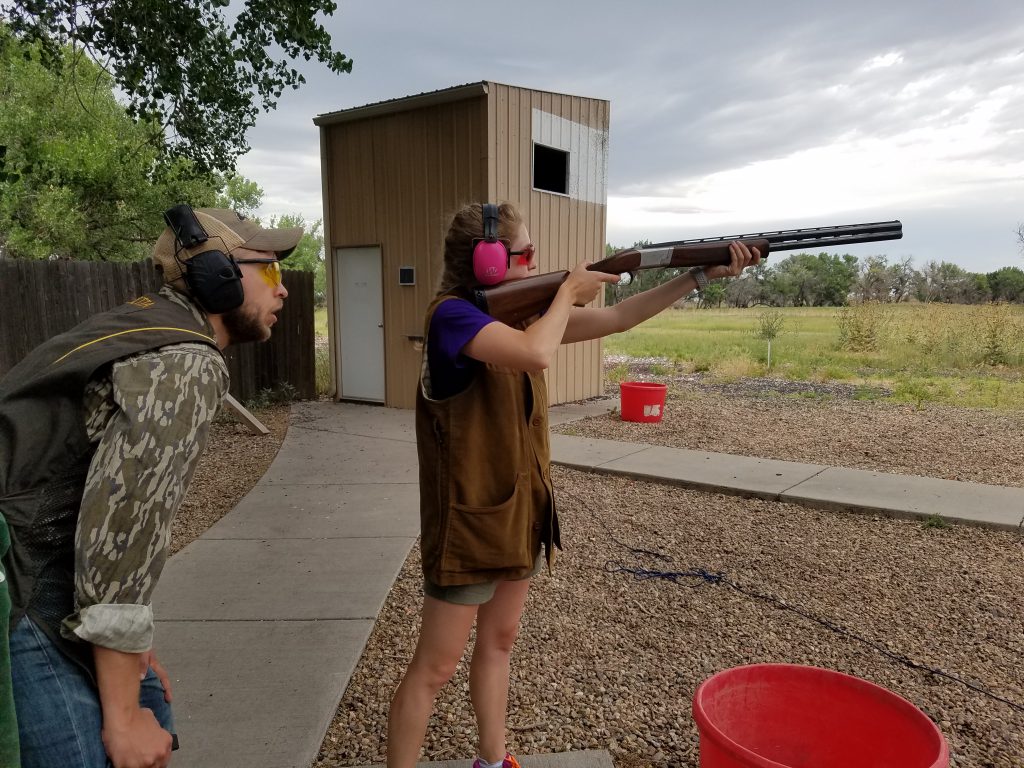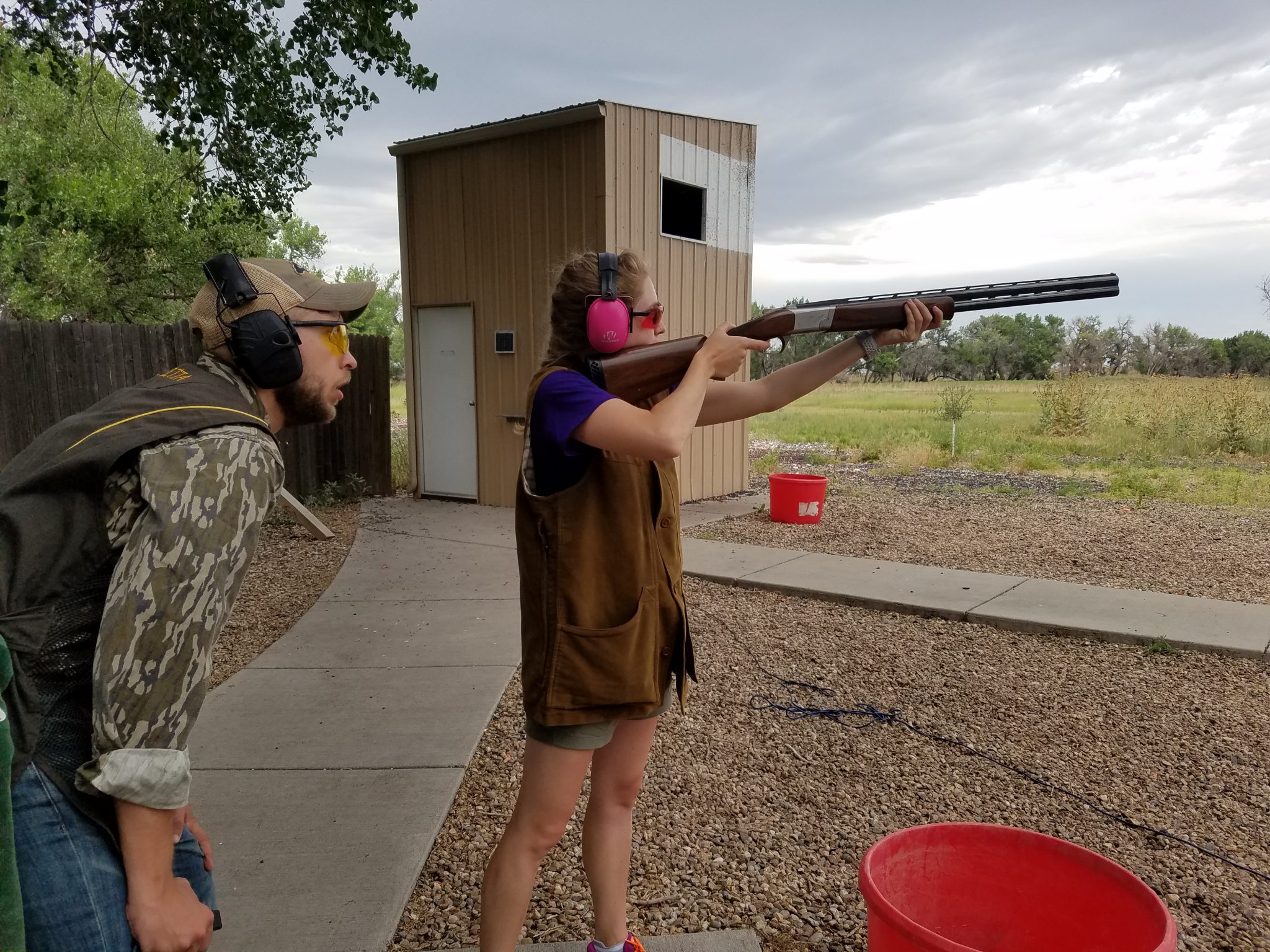 Skeet
Invented as a practice game for hunting, skeet is a great way to sharpen your field shooting skills. There are two traps facing each other on a skeet field, and seven shooting stations arranged along an arc between them. An eighth station stands halfway between the two trap houses. You shoot a single target from the high and the low trap house at each station, as well as doubles at stations 1, 2, 6, and 7. That makes a round of 24 targets, and you either repeat your first miss or, if you haven't missed, shoot the last target two times to get to 25.
Skeet is suitable for all gauges of guns and best shot with open chokes like Skeet or Improved Cylinder. The traps don't oscillate, so you know exactly where the bird is going. Plan your shot. Think about where you will break the bird, where you will hold your gun, and where you will put your eyes to pick up the target coming out of the house. Leads are long on the crossing targets in skeet, which is what makes it good practice for waterfowl and dove hunters. The doubles simulate no shot you'll ever get in the field (two birds flying at each other) but they're fun.
Skeet is a more sociable game than trap. You're usually squadded with up to four other people. Only one shoots at a time, so chatting quietly and congratulating people on good shots is allowed.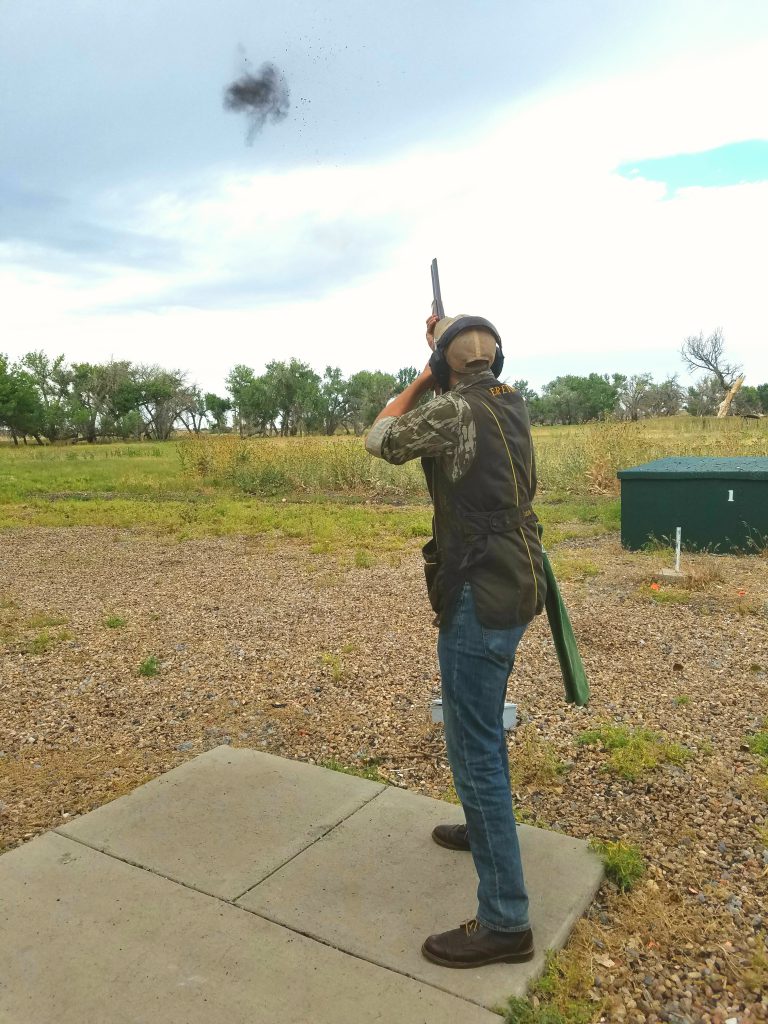 Sporting Clays
You can shoot the exact same trap or skeet targets at any club in the country, but every sporting clays course is different, and they are always changing. That variety makes sporting clays the most fun out of the shotgun disciplines. And because the courses vary, perfect scores in sporting clays are rare, which is part of its appeal. It's a harder game for beginners to pick up due to the variety of target types and presentations but also the best practice for field shooting.
Usually, a round consists of five pairs at each of 10 stations to make 100 targets. You walk or ride a golf cart from station to station, and at each one you may see targets going away, coming at you, crossing, falling, looping, going straight up, or even bouncing along the ground. At each station you'll get five identical pairs to shoot, with the second bird released either at the same time as the first, a "true pair"; or "on report," meaning when you shoot the first bird, the second one goes.
Although the variety of targets means there are close and long shots, most courses keep everything within reach of an Improved Cylinder or Light Modified choke in a 12- or 20-gauge. Besides the right choke (some shooters change from station to station) you will need a bag or a 5-gallon bucket to hold 100 shells plus a few extras, as well as water and anything else you might need during the hour you'll be out on the course.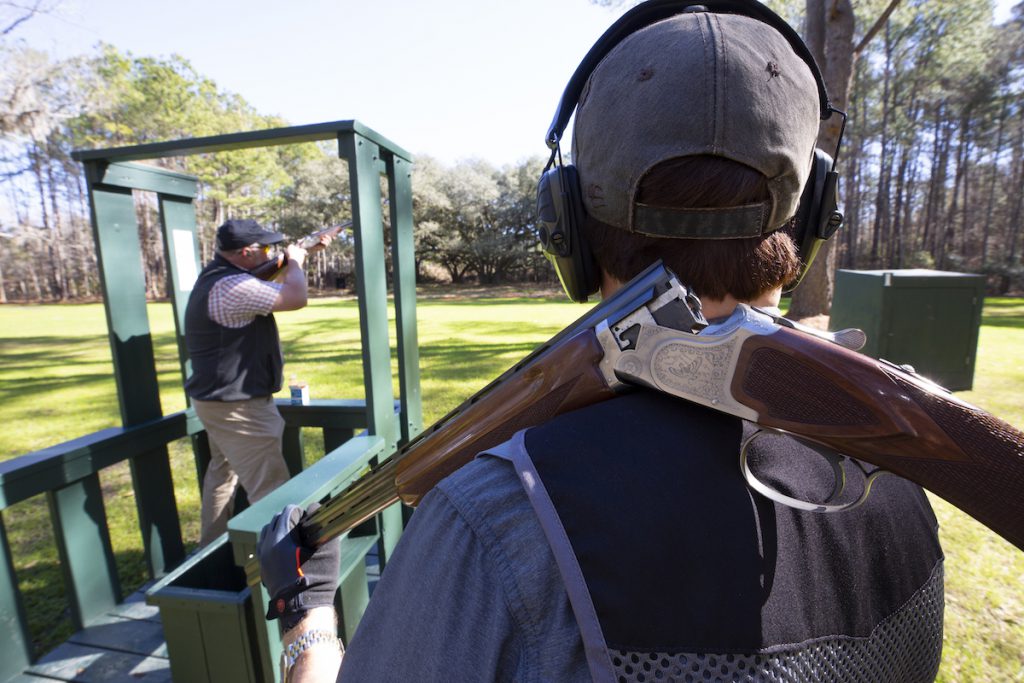 At each station, the first shooter can ask for a "show pair" for everyone to see. Watch the birds and make a plan for the pair: which you'll shoot first (if it's a true pair), where you'll shoot it, and where you'll shoot the second target. As you watch the birds, you'll see there's usually a point in their flight where they look big and fat and you can see them most clearly. That's where you want to shoot them. Watch the show birds all the way to the ground to give yourself a better read on how far away they are.
When it's your turn, step into the cage — which can be anything from a fancy wood platform to a hula hoop on the ground — keep your gun pointed downrange, and load two shells. Shoot the first pair and repeat. If your plan isn't working, first try focusing harder on the targets. If that doesn't work, try a different plan.
You may well get advice from the rest of your squad, even if you've just met. Sporting clays is by far the most relaxed and sociable clay target game. Squads of strangers tend to pull together to try to help everyone shoot their best score.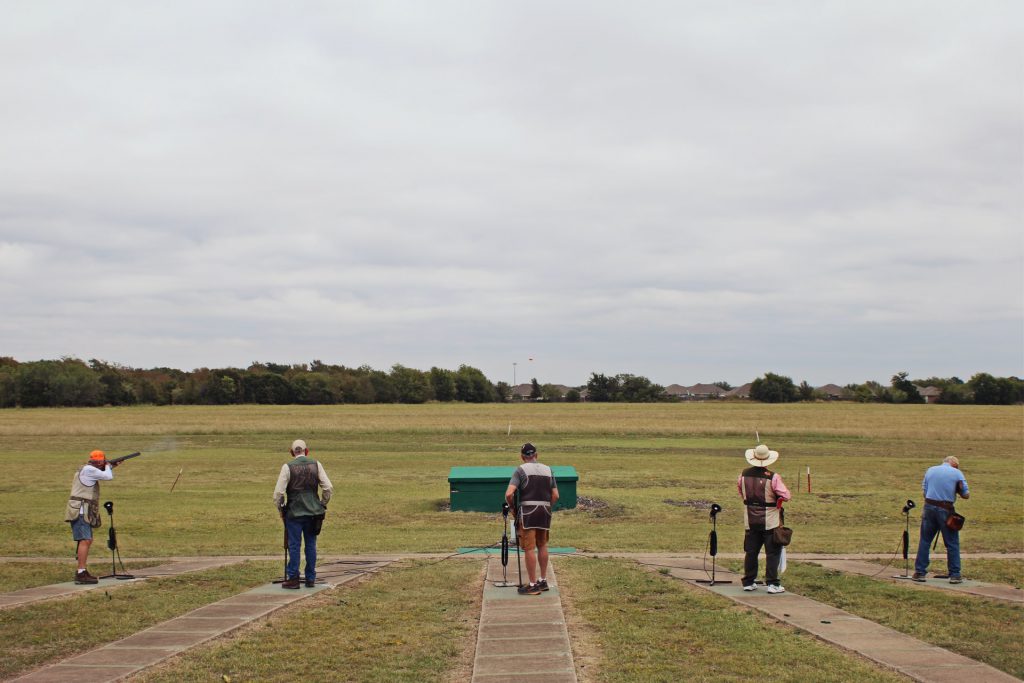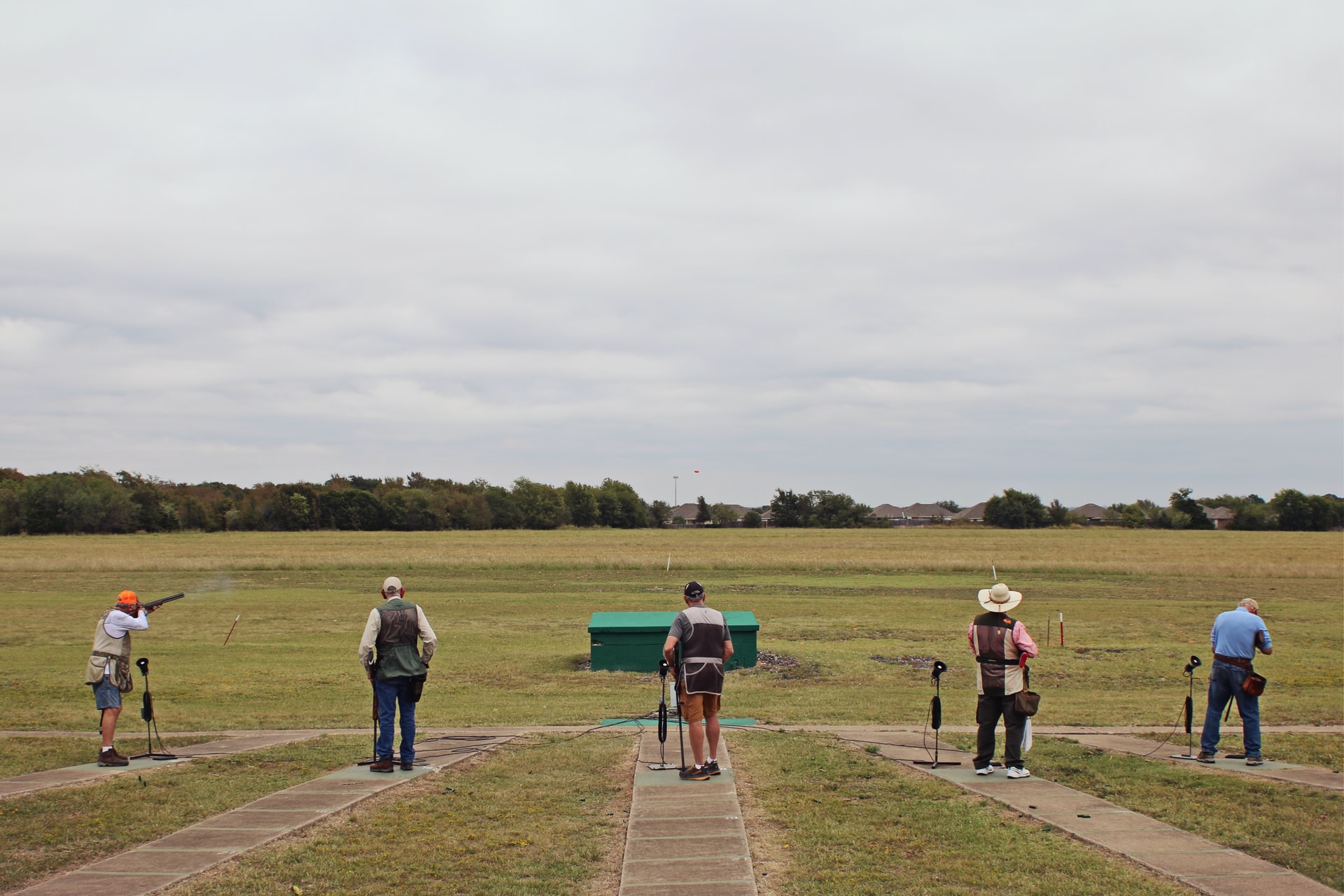 The newest of the three games, sporting clays has spawned a teaching industry. There are now thousands of certified instructors across the country giving lessons, and you should take one. There's no faster way to learn, and although most lessons focus on sporting clays, they will teach you skills that translate to skeet, trap, and field shooting. It's money well spent, so long as you regularly practice what you've learned. Shotgun shooting is a perishable skill. Think of that as a feature, not a glitch, because it means you get to keep coming back to the gun club for more.
Read Next: Ride Hard, Shoot Straight: A Veteran Discovers Cowboy Mounted Shooting