Tourniquets are the most important piece of equipment in your EDC or backcountry first aid kit, no matter which style you choose to carry. Period.
But if you get two or more people from the SOF community talking about which is best — a RATS, SOF-T, or CAT tourniquet — a fist fight could potentially break out.
If you get serious about tourniquets (aka TQs) and start doing a deep research dive to find out which is the most effective, you likely be shocked to discover there is so much controversy surrounding the subject in the military community. How good, bad, or different could one blood-flow-halting strap be from the next, right?
Quite a bit different, as it turns out.
Based on interviews with several trauma experts from the SOF community, here are the no-punches-pulled truths about the various types of TQs available to the general public, along with some important history and universal recommendations that will make all the difference when you're in a life or death situation.
---
From Battlefield to Best Practices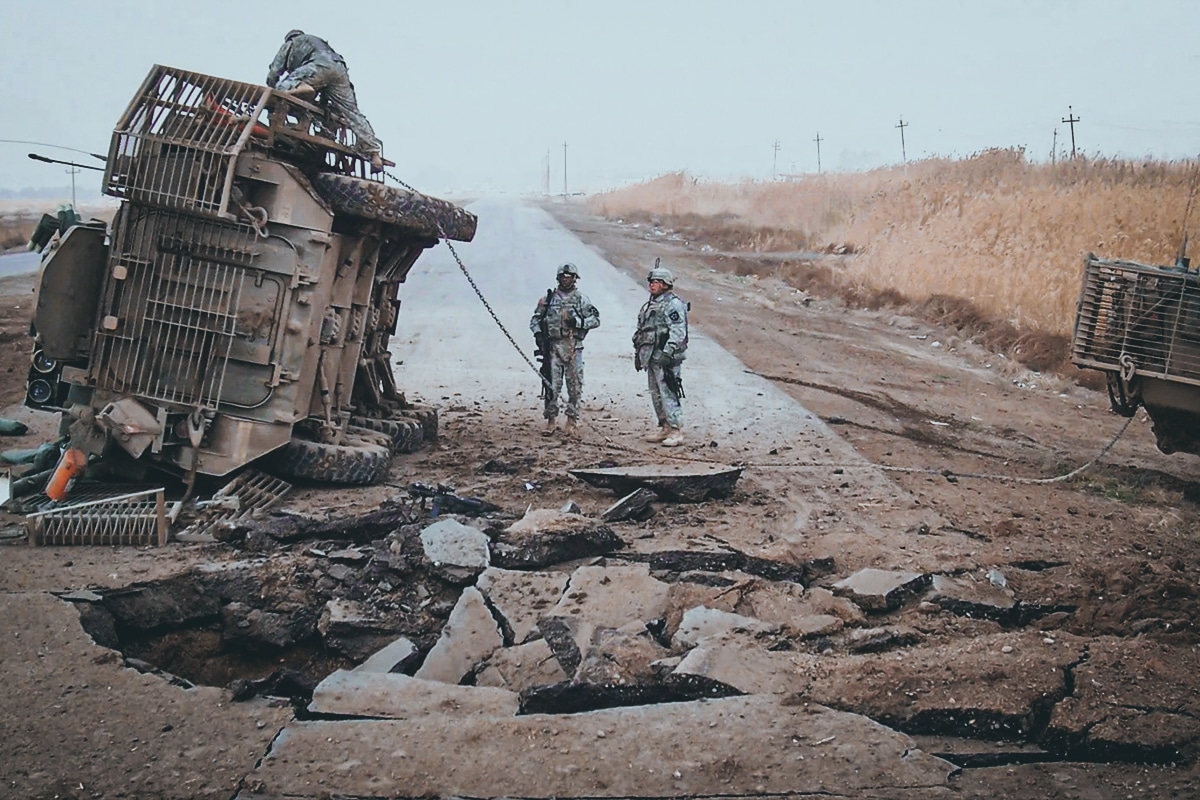 In trauma medicine, if there's an injury that can result in exsanguination (bleeding to death), the priority is to control or stop the bleeding as soon as possible and before any other treatment is given.
There are times when gauze and pressure are simply not enough. If a person is bleeding from an artery in one of their limbs, pressure is just not going to cut it. A more aggressive approach needs to be taken to stop the bleed.
The earliest recorded use of a tourniquet being used to prevent arterial bleeding dates back to 600 B.C. A surgical scientist named Sushruta is credited with the feat; he used pieces of leather to press on the arteries and used a strap to essentially clamp them on the limb.
The tourniquet is arguably the leading lifesaving device available to soldiers in the field today. Battlefield use dates back to 1674 when Etienne J. Morel, a French Army surgeon, slid a stick under the bandage on the thigh of a wounded soldier and twisted it until the bleeding stopped during the Siege of Besançon.
For the better part of several centuries, tourniquets got a bad rap because they were believed to cause ancillary medical problems or that their use often led to unnecessary amputations. With no definitive research to prove or disprove various hypotheses, the medical community was left fractured on the topic for many years.
The World Wars, Korean War, and Vietnam saw the frequent use of TQs in the US military, but it wasn't until the early 1990s that research became a priority for the armed forces.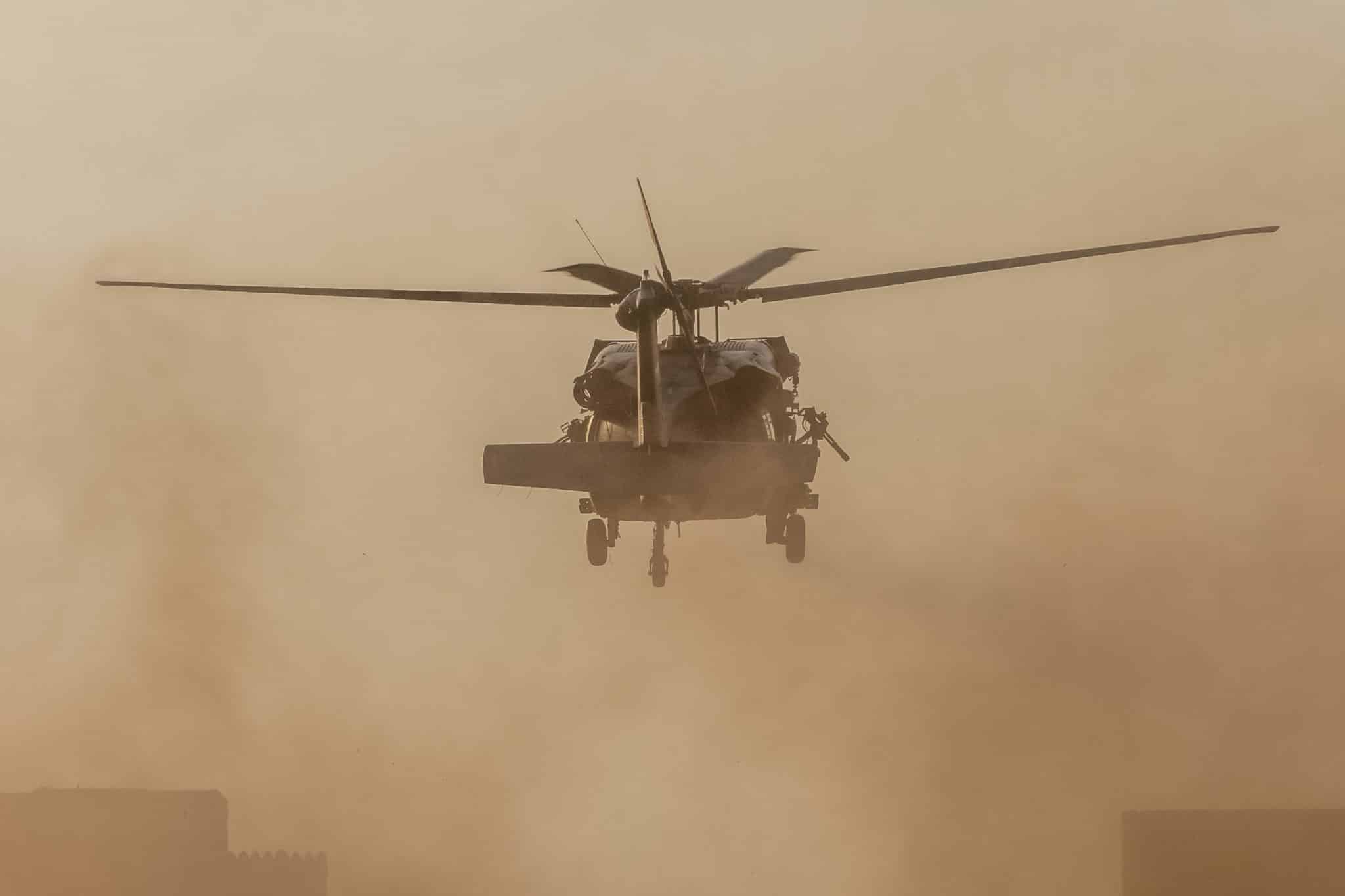 Jimmy Gruenewald, CEO of Orion Medical Consulting and former PA with the 82nd Airborne and 160th Special Operations Aviation Regiment, told Free Range American that the call for research could be traced back to Somalia in 1993.
"One of the big AAR [after action review] comments that came out of [Somalia] was the need for medical training," he said. "I mean, Kyle Lamb talks about this quite a bit. Controlling hemorrhage really came out of Mogadishu, where we needed to get tourniquets and that type of medical equipment to the frontline operators — into the individual soldiers' medkits."
Gruenewald credits the special ops community for making medical training part of every combat soldier's skillset.
"The Rangers really pushed medical training as troop-to-task," he said. "It was a command directive that filtered down into big Army, where it wasn't just somebody screaming, "Medic!" They actually had infantry putting tourniquets on individuals right away, getting hemorrhage control before I got there."
In 2004 and 2005, the wars in Iraq and Afghanistan brought to light a huge need for better methods of controlling extremity hemorrhaging. Research by the Joint Theater Trauma System (JTTS) confirmed both the utility of tourniquets and the survival benefit of their use.
Today, because of the research and proven efficacy, the use of TQs has become standard protocol for EMTs as well as in hospital surgical settings.
---
T-Triple-C Approval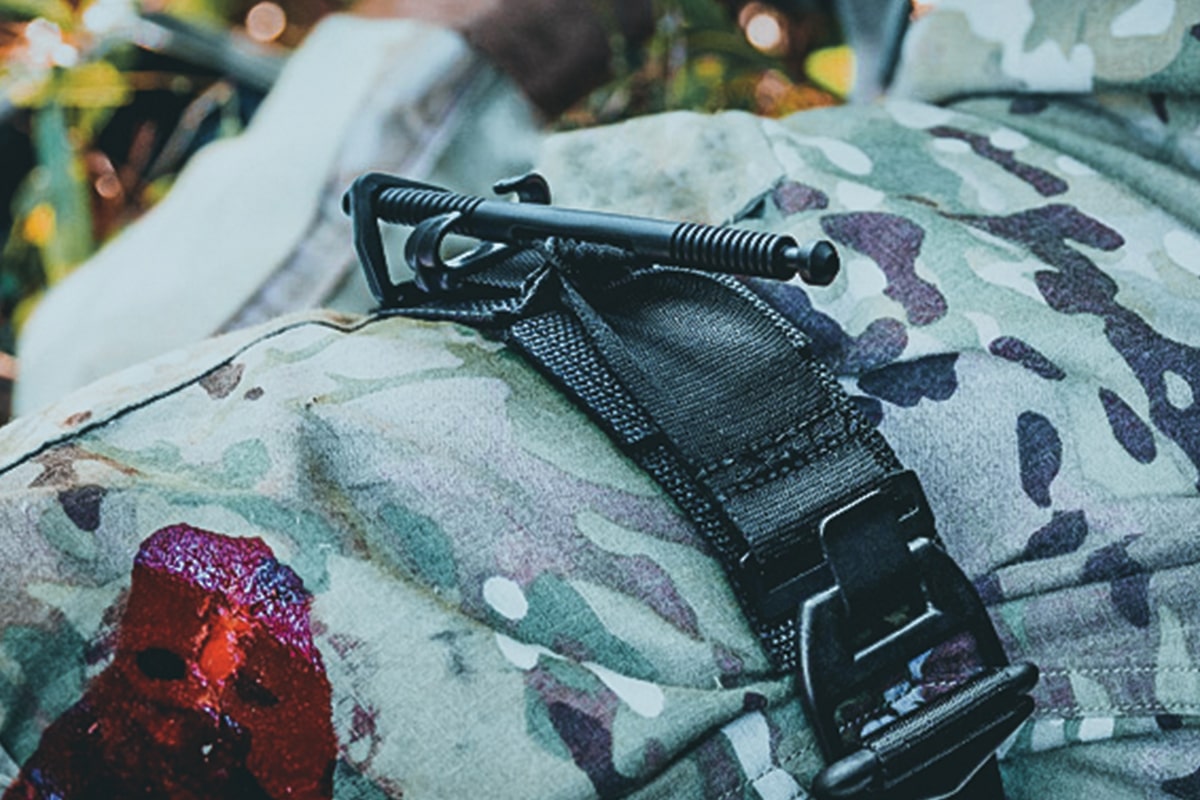 When we reference CAT (Combat Application Tourniquet) or SOF-T (Special Operations Forces Tactical) tourniquets, we're talking about the well-known and widely used strap and buckle system with a built-in metal or plastic windlass twisting rod — specifically those approved by the Committee on Tactical Combat Casualty Care, known as T-Triple-C or TCCC.
The committee began as a Naval Special Warfare research program in the mid-1990s with the goal of determining the causes of combat deaths. By the early-2000s, it grew into a training and medical treatment program under the Joint Trauma System. Today, TCCC is the leading study group for Department of Defense prehospital combat care.
Among other tasks, this committee decides which medical treatment devices pass muster and which don't.
Until 2019 there were only three tourniquets on the TCCC list: CAT Gen 6, SOFT-T, and a pneumatic device called the EMT. Currently, there are 10 devices approved for use in the field.
Joint Special Operations Command (JSOC) had a one-handed tourniquet in rotation until late 2002/early 2003 before it was replaced by the SOF-T — a highly-effective, combat-tested device developed by a Special Forces 3rd Group medic in 2003 while on deployment in Afghanistan.
While the SOF-T was well-known and highly regarded in the Special Ops community, the CAT won the bid to be the Army's standard-issue tourniquet in 2005, and with that, became the most widely recognized device in civilian, first responder, and law enforcement circles as well.
---
CAT and SOF-T Overview
Now in its 7th generation design, the CAT is intended for one- or two-handed use. The device includes 2-inch-wide nylon webbing that wraps once around the arm or leg and feeds through a simple buckle. The webbing is pulled until snug and then secured with a hook-and-loop (Velcro) strap.
The windlass — a plastic rod built onto the tourniquet — is then twisted until the bleeding stops and is locked into its clip so the strap stays tight. Once locked, the entire windlass is secured by the remaining hook-and-loop band.
The CAT is simple, quick to deploy, and highly effective. It's also the most widely used TQ and is well-suited for one-handed use, which is important if someone has to, say, apply a tourniquet to their own injured arm.
The latest iteration of the SOF-T is functionally the same as the CAT — apply the device above the wound, tighten, and then use the windlass to apply pressure — the difference lies in its mechanics and materials.
The SOF-T has a heavy-duty 1.5-inch webbing strap with a metal buckle for easy one- or two-handed application. The device also has an aircraft-grade aluminum windlass, reinforced retention clip, and tri-ring lock that takes Velcro completely out of the equation by locking the windlass in place without having extra straps to wrap.
The SOF-T is also easy to use with one hand.
---
What the True Experts Have to Say About Tourniquets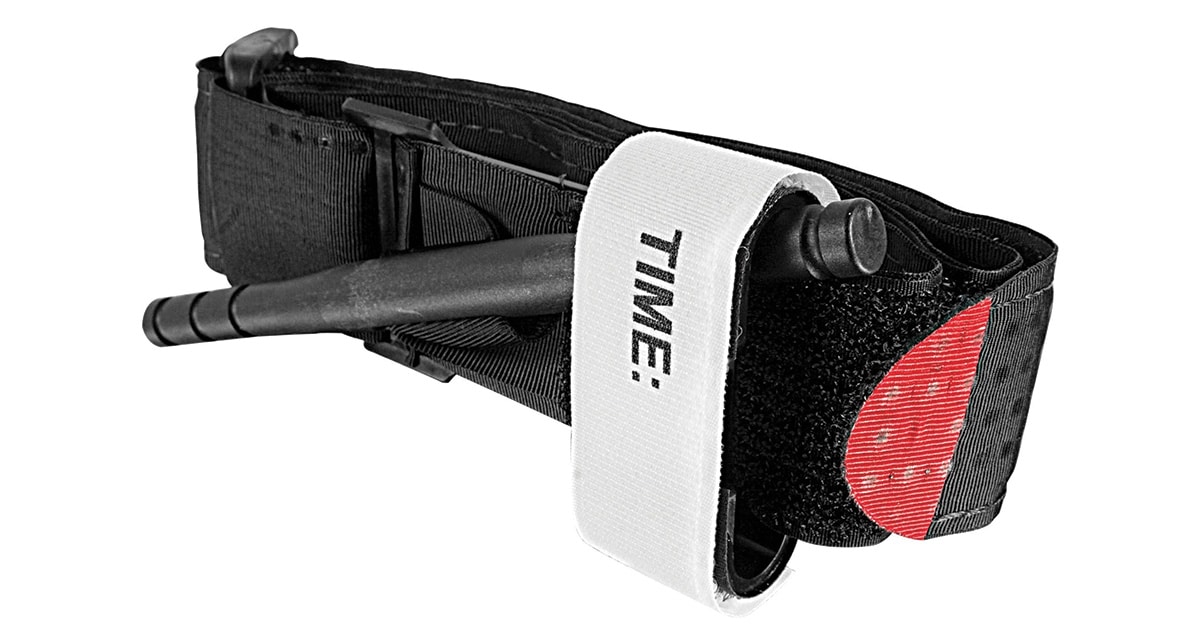 When asked about preference, benefits, and drawbacks, Gruenewald tried to remain impartial but did mention one mechanical disadvantage of the CAT.
"The hook-and-loop is a quick way to secure the webbing," he said, "but if it picks up dirt and debris or gets wet, holding strength could be affected."
"I've put on hundreds upon hundreds of tourniquets," Gruenewald added. "I've never had a tourniquet fail me or break and I've put them on in pretty rigorous conditions — sand, blood, mud, and in severe cold. If I'm pulling a tourniquet out, I have pretty high confidence that it's going to work as long as I apply it appropriately."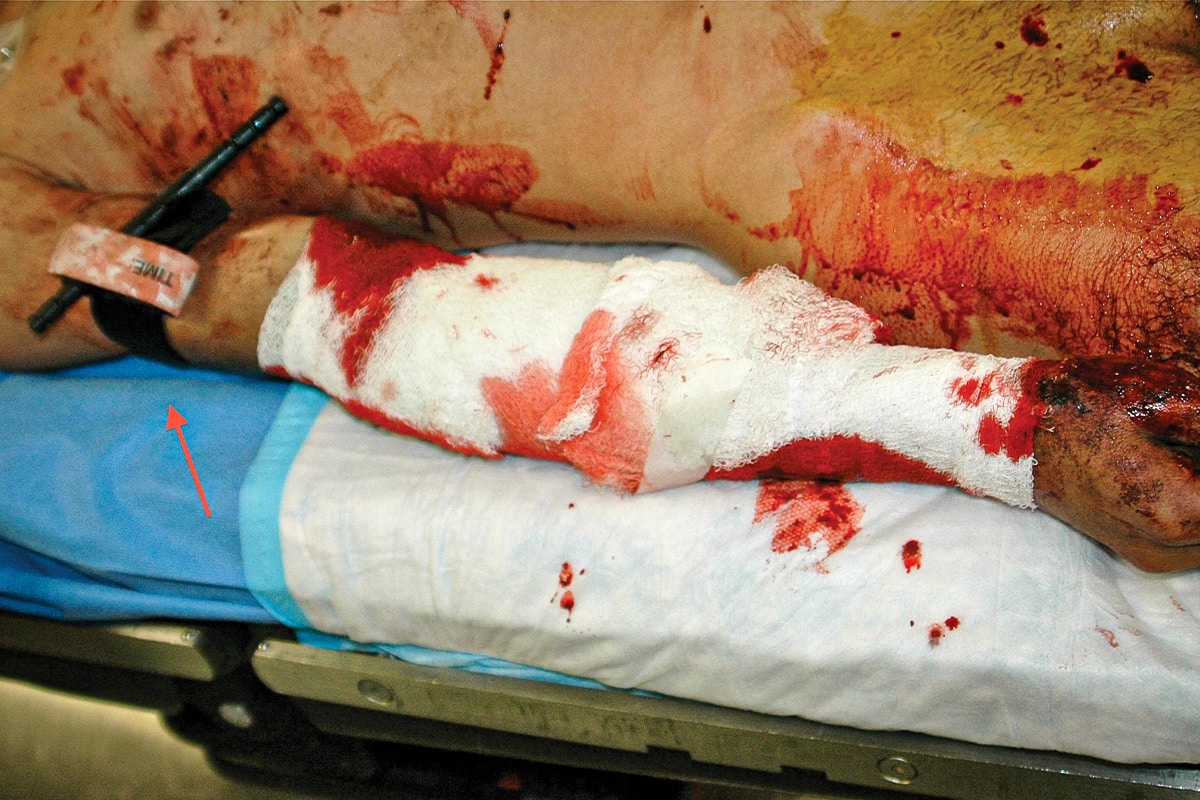 A combat trauma instructor and Pararescue (PJ) who spoke with Free Range American on the condition of anonymity because he's still active, identified another detriment to the hook-and-loop fastener.
"Picture this," he said. "I put a tourniquet on you — on your leg, your arm, whatever — and I drag you. What does fucking Velcro grab onto? Everything, right? Well, as soon as I lose that Velcro tension, I lose the windlass — everything I've gained with the windlass turning is lost."
"[It's good that] there's a CAT that has gone from military to firefighters to law enforcement and that we understand a tourniquet is a viable way to stop massive hemorrhage," he said. "I would say SOF-T Wide, the newest gen, in the right hands, is a more effective and reliable tourniquet."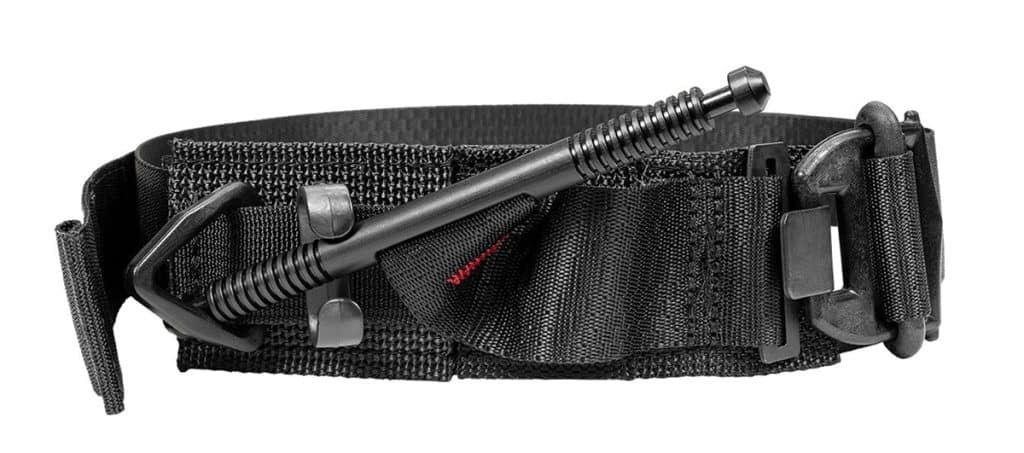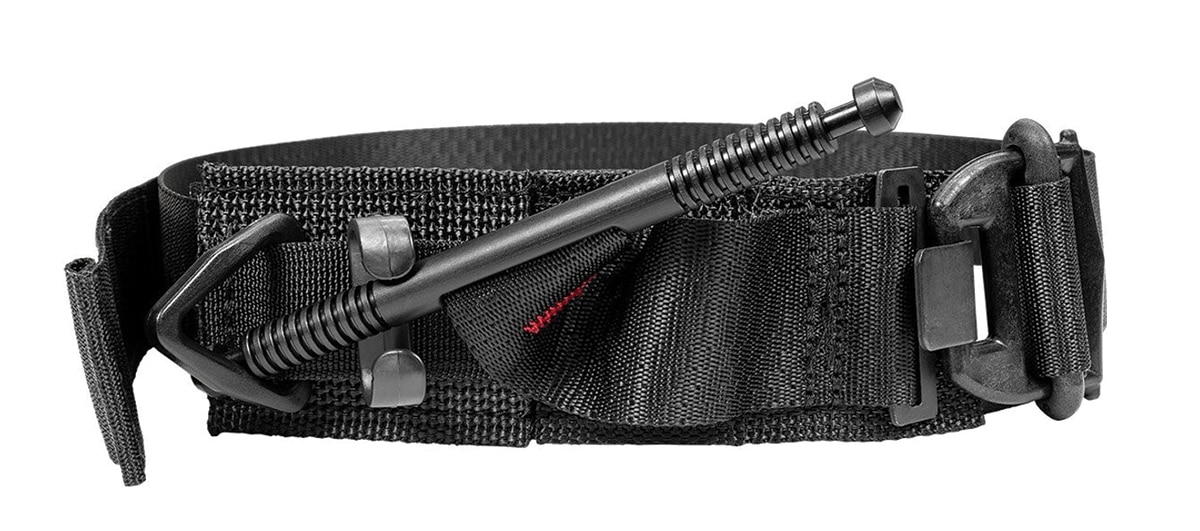 Another trauma expert, Tyr Symank, has decades of experience with TQs from the field to the classroom.
A Sergeant Major in the Army, Symank was a Federal Law Enforcement Training Accreditation certified instructor for DoS and DoD, and is currently Senior Enlisted Leader for the 19th Special Forces Group's advanced skills detachment. (Plus, he works for our parent company, Black Rifle Coffee Company.)
Symank takes a practical approach to tourniquets. Both types of TQs do the same thing and will do the job. It comes down to components.
"The SOF-T has the exact same mechanics as the CAT," he said, "Because at the end of the day, we're talking about 2,000-year-old technology, right? We're just talking about kinking the hose."
"The difference on the SOF-T is that the only plastic on it is the clip that holds the windlass. It doesn't have any Velcro, the friction adapter is metal, and the windlass is aluminum. So that won't break, and there's no there is no plastic backing. It's just the webbing. The CAT is Velcro and plastic and it always has been."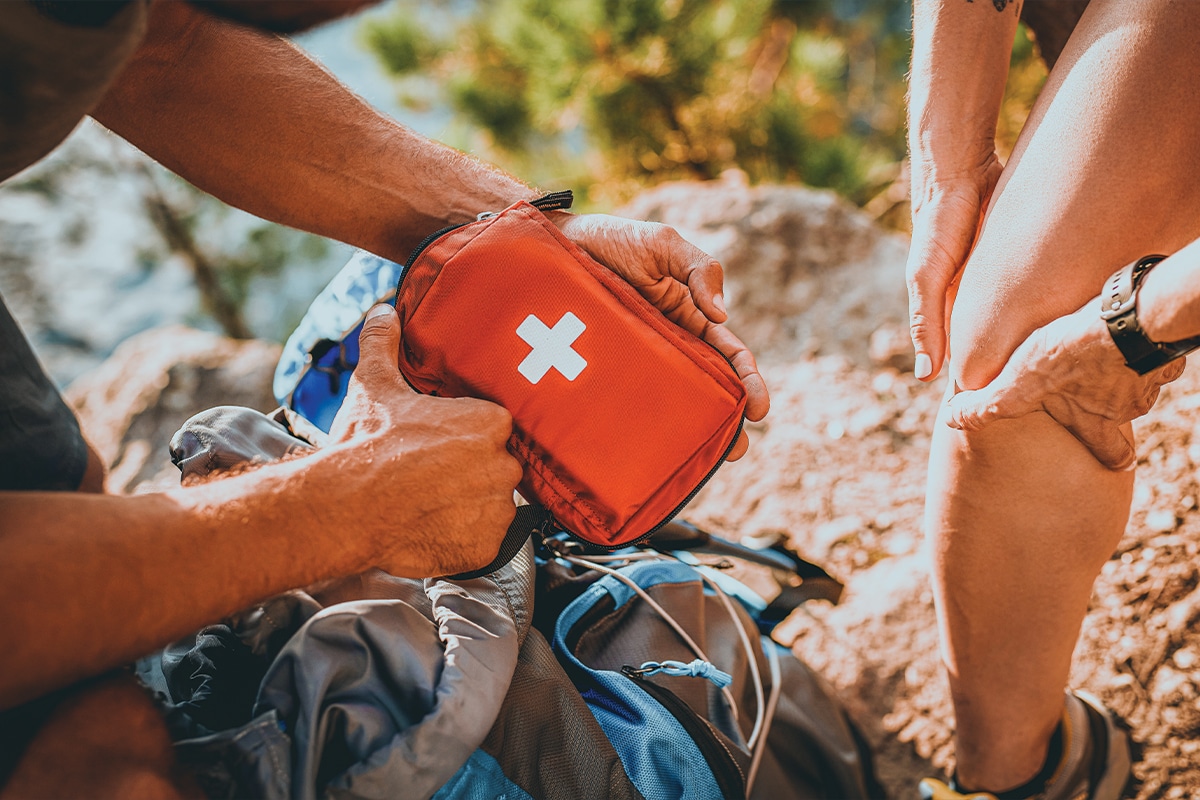 Another difference Symank noted is that the CAT is single-use, whereas the SOF-T can be deployed again.
"The CAT truly is a one-time use tourniquet — and that includes training," he said. "Once you put the stress of cranking that windlass down on that plastic backing, it warps and weakens the backing and the windlass, so it can't be reused."
"It's always recommended to have a dedicated TQ for training, regardless of make or model," he added, "but the SOF-T can be stressed multiple times and remain effective. The difference is metal and nylon parts versus plastic and polymer."
---
Wildcard: RATS Tourniquets
The RATS device is where many in the trauma community part ways. This TQ is not on the TCCC-approved list, which is its biggest detriment from widespread adoption in the military or first responder communities.
The device is a single strap made of a solid vulcanized-rubber core with a nylon sheath, combined with a metal locking/cinching mechanism. The strap is wound around the injured arm tightly three times to stop the bleeding and then locked into the metal piece.
Among TQs that are proven effective for stopping arterial bleeding, it is the simplest and most compact device on the market. Its biggest limitation is that there is no removing the device unless you deploy a CAT of SOF-T above the RATS.
"The weakness is that there isn't a windlass," Symank continued. "The tourniquet basically kinks the hose so you can fix what's bleeding. RATS does that but there's no way to slowly back it off once you're set. If you just unkink the hose all of a sudden, you run the danger of blowing your clots. So you've just started your bleeding all over again."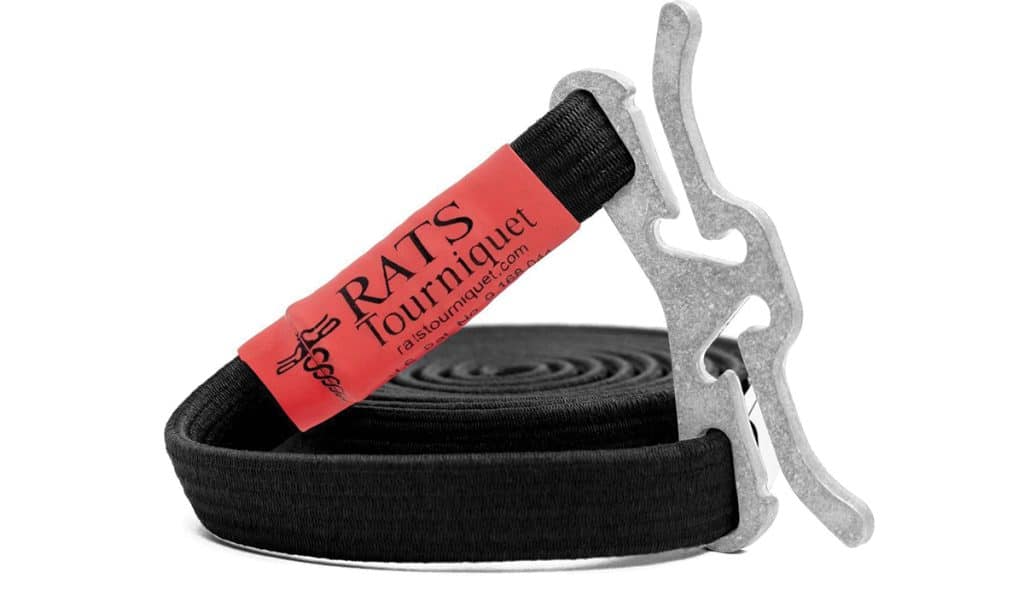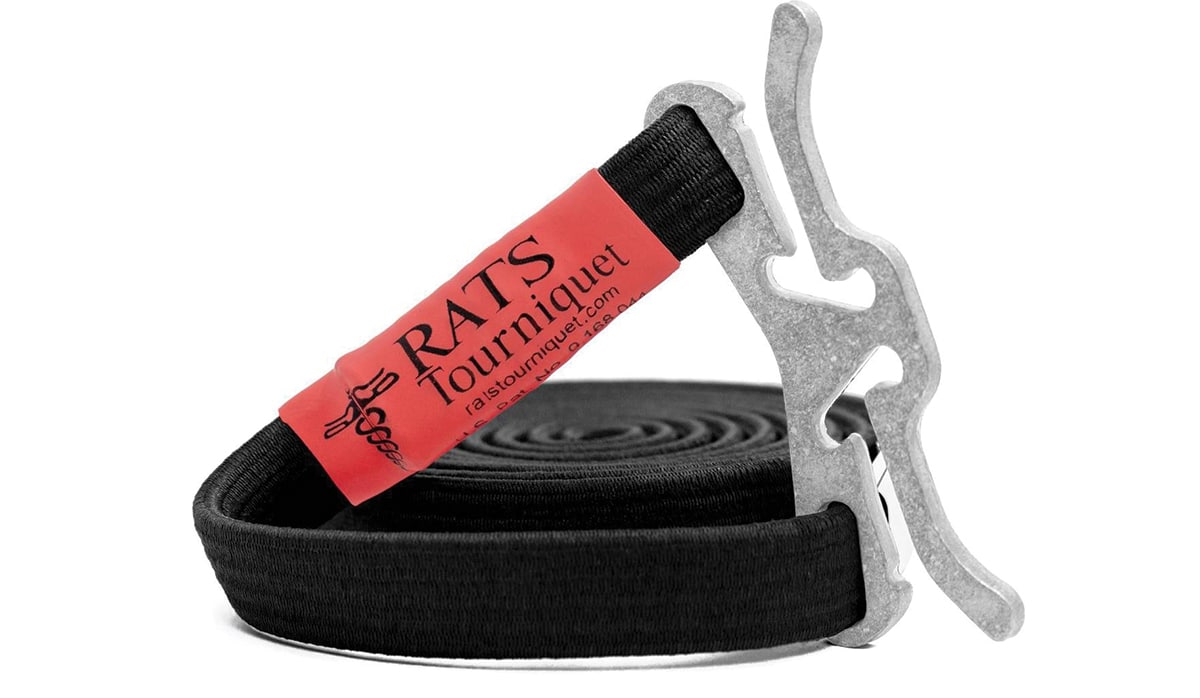 "I carried [a RATS TQ] overseas on clandestine missions when I was literally wearing a pair of jeans and short sleeve shirt," he said. "My whole EDC for that mission was a Glock, a cell phone, and that tourniquet hanging down my pant leg because everything else would print. That's the strength of RATS."
While a TQ is meant to do one thing — stop bleeding — the RATS actually has the versatility to semi-immobilize an arm after a clavicle break or even serve some non-medical functions.
It's also been proven effective on injured dogs or horses in the backcountry, and since it's essentially a bungee with a boat cleat fixed to the end, the device could even tie down a load of plywood if needed.
The single biggest drawback is that it's not TCCC approved, which really only hinders its official acceptance by the military, law enforcement, or EMTs.
The other drawback, as mentioned, is that you will need to apply another TQ — either a CAT or SOF-T — before you can remove a RATS from an injured limb. So it truly is more of a TQ of last resort.
---
Proficiency Is Imperative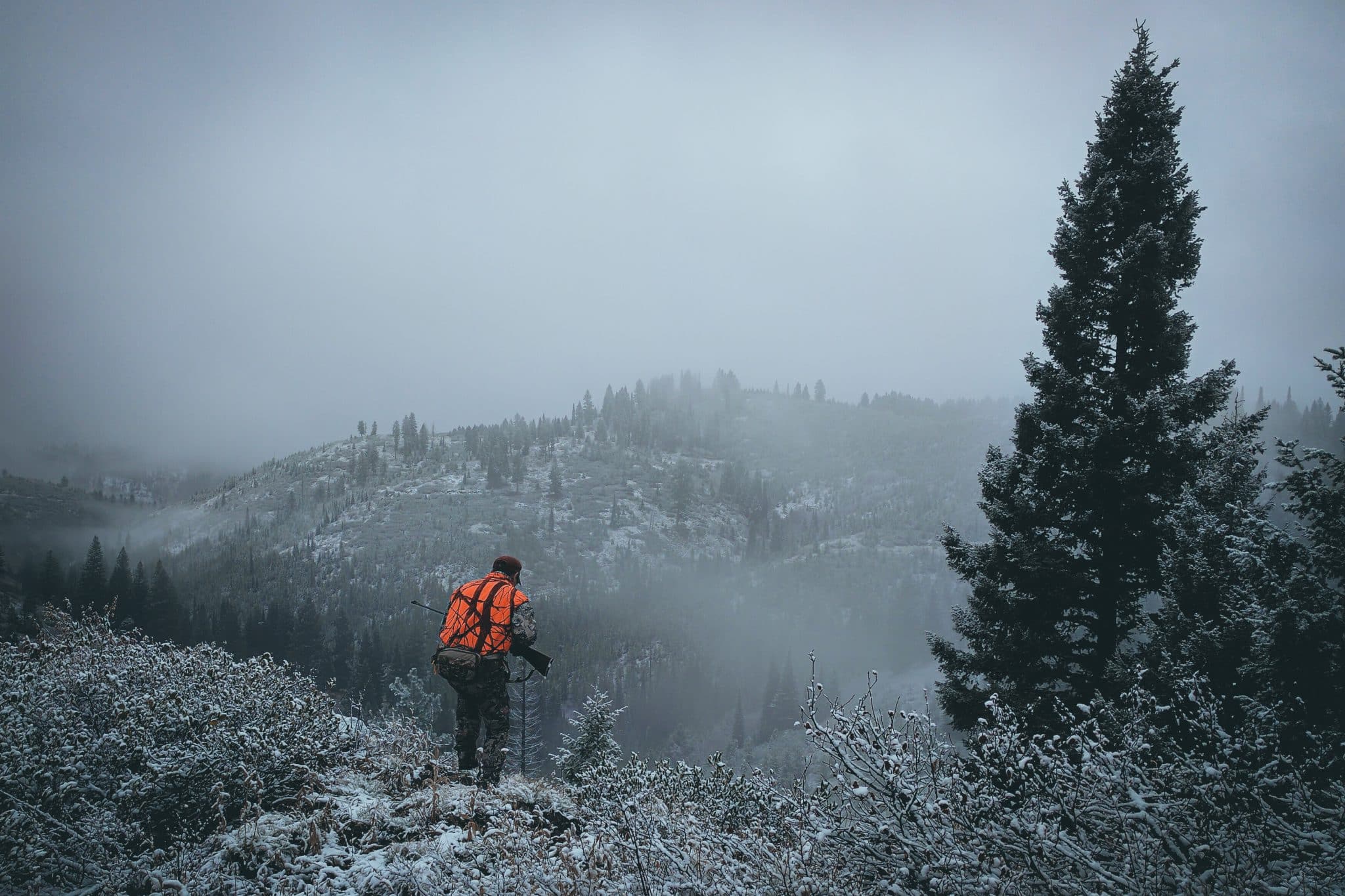 When you weigh all the variables, the big takeaway here is that when it comes to survival and being prepared for unexpected emergency situations, the best tourniquet is the one you have with you. But even if you have all the right gear, it's only as useful as its operator.
Thinking back on his experience treating soldiers brutally injured in combat — single, double, and even triple amputees — Gruenewald stressed the importance of practice.
"I remember the first casualty that I treated — an above-the-knee amputation," he said. "I just focused on getting to that patient as quickly as I could. I just instinctively grabbed my tourniquet and put it on as fast as I could. That's all I remember. It just showed me that I didn't rise to the occasion; I just defaulted to my training."
Yes, mechanical and component pros and cons can come into play, but proficiency — using the tool you have the right way without hesitation — will be the difference between life and death.
---
READ NEXT – Survive a Plane Crash: Extreme Real-Life Stories, Wilderness Survival Tips