Hundreds of trail runners struck out to tackle the DC Peaks 50 Ultramarathon in Utah. The off-road faithful knew they had 12,000 feet of climbing ahead of them, but none of them expected to be pulled from the trail during a crushing blizzard just over 18 miles into the 50-mile race. The Utah ultra rescue included 87 runners helped down from Francis Peak and Farmington Canyon.
Officials suspended the race after 12-18 inches of snow fell by 9:30 a.m. Weather reports only called for 1-2 inches. Rescue crews brought runners out on snowmobiles and in four-wheel-drive vehicles near Aid Station 2 along the trail route. Local hunters who knew the race was happening actually left the woods to help bring runners down in their pickup trucks.
Jordan Stewart was one of the 87 runners who were rescued from the trail. An accomplished ultramarathon runner, Stewart had been recording video of the race to document the experience. He was able to capture just how quickly the blizzard came in on the trail runners and how dangerous the situation was.
Related: 'There's Magic in Suffering' – The Allure of the Ultramarathon
Most participants had foul weather gear given the forecast, which doesn't necessarily help in a blinding snowstorm at more than 6,600 feet of elevation; a small number were caught in less. Some runners were treated for hypothermia by medical personnel, but no serious injuries were reported.
"There was a group of us, and we were about a mile or a mile-and-a-half away from the first aid station," Stewart said. "One of the race directors was running along the trail backwards, trying to find people, make sure that we were doing okay, and letting everyone know to stay in groups and that the race was canceled. He was counting us as he went along because he knew how many had started."
According to the race's website, the DC Peaks 50 Ultramarathon is a challenging course with approximately 12,000 feet of vertical gain and 10,000 feet of descent with trails that offer the best views in the area. Davis County ultra runners designed the race, feeling the region needed a 50 miler.
Ultramarathons are road or trail races that are longer than the traditional 26.2-mile marathon distance and generally exceed 31 miles (50 kilometers). Thousands of gluttons for punishment flock to dozens of ultras across the country every year during all seasons.
While their popularity has exploded over the last decade, these extreme long-distance competitions have been around since 1837, beginning with the first recorded 89-kilometer (55.3 miles) London-to-Brighton race in England. There has been a 1,000% increase in the number of races globally in the past decade alone, and participation growth of 345%, from 34,401 ultrarunners in 1996 to 611,098 in 2018.
Related: Extreme Weather During Ultramarathon in China Kills 21 Runners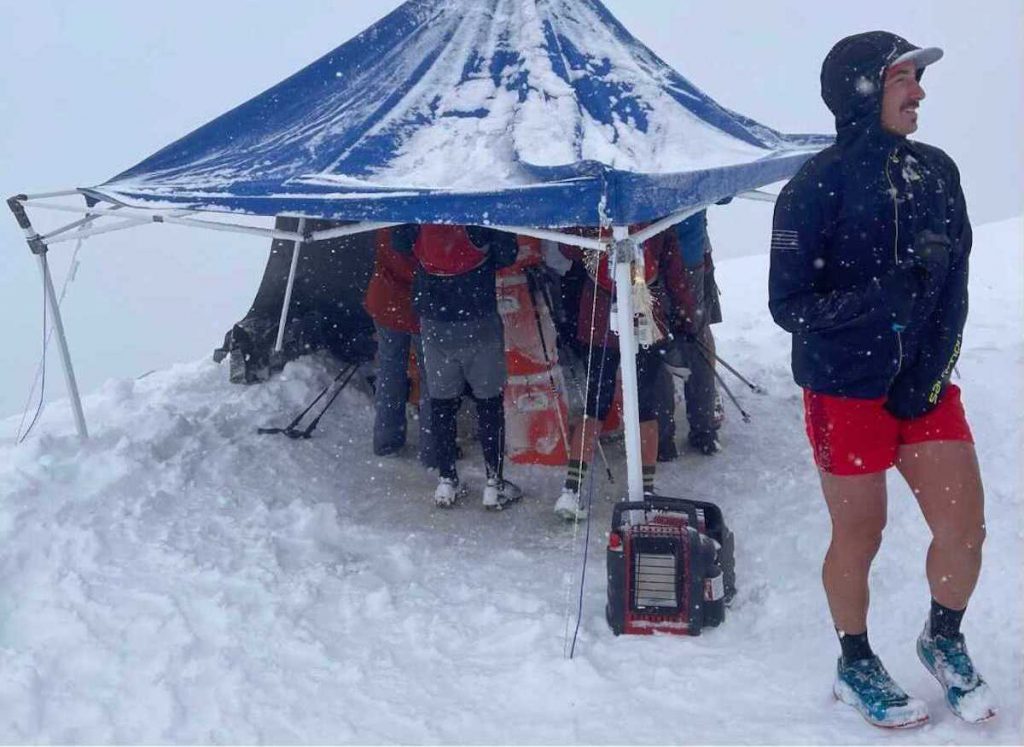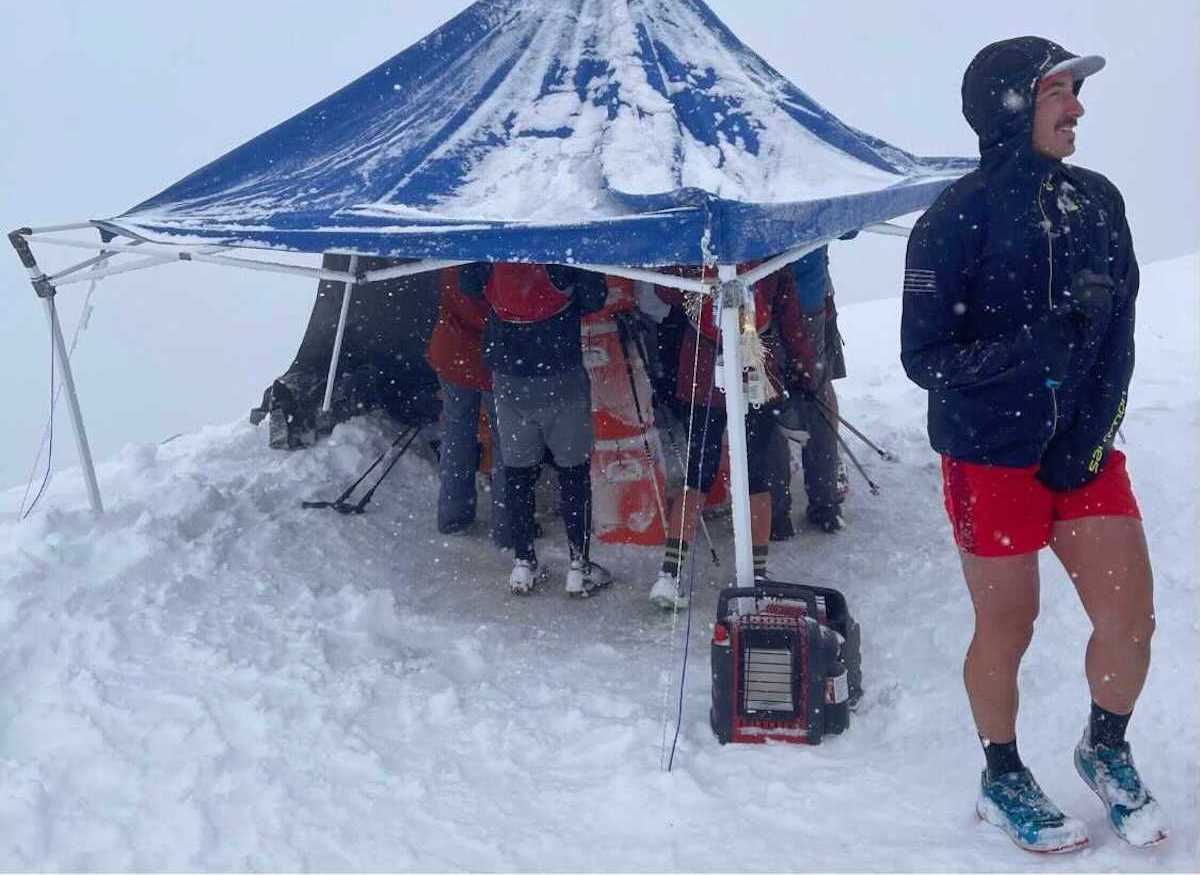 Each ultra has its own draw and marquee challenge, aside from the gutwrenching distance. The Hard Rock 100 has 66,000 feet of climbing to go with its 100-mile distance. The Barkley Marathons incorporates land navigation and an oddball treasure hunt, of sorts, along its 100-mile course. The Badwater 135 starts at the lowest elevation in the US, Badwater Basin in Death Valley, California, and finishes on the highest peak in the continental US: Mount Whitney.
Long-distance runners don't expect non-runners to understand.
Ultra athletes go into races mentally and physically prepared for the conditions that they'll likely face. Unfortunately, a brutal snowstorm wasn't on the contingency plan for this year's DC Peaks ultra runners, and it simply proved to be too much.
"I didn't want to unzip my coat to get to the food that I had with me," Stewart said. "I was watching people stop just to put on an extra layer, and they'd start shaking. The wind was absolutely relentless. It was so cold, and the snow hurt your legs."
Kelly Sparks of the Davis County Sheriff's Office reinforced the importance of preparation for events like this beyond the standard endurance training.
"Venturing onto the mountains, trails, and bodies of water at this time of year can be dangerous because the weather changes rapidly, and conditions can quickly become life-threatening," Sparks told a local news station. "Even a mild rain in the valley can translate to blizzard conditions at higher elevations."
Even with all the suffering, Stewart and other runners didn't feel defeated.
"Everyone got off that mountain safely," he added. "Yeah, we were a little underprepared, but that was part of the experience, and I think we all walked away excited to try again next year."
Read Next: 7 of the Toughest Trail Races in America