An offseason weather event dumped more than an inch and a half of rain on Zion National Park in Utah and has tourists and locals digging out of a valley full of mud. The flash flood carried enough force to buckle roads and sidewalks and play boulder-pinball with more than 100 cars before burying them up to their doors.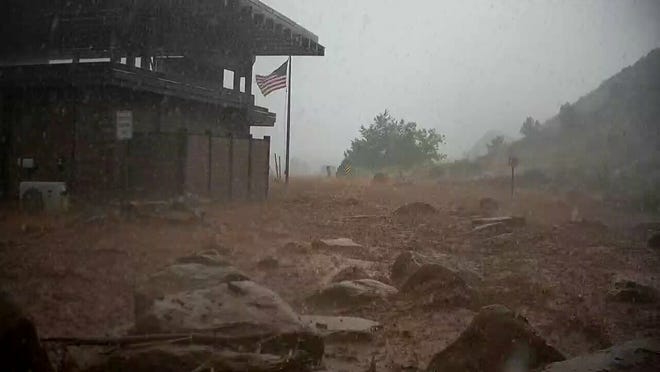 According to the park's website, July averages only 1.2 inches of precipitation for the entire month, but monsoons do occur between mid-July and September. They can increase the amount of water in the north fork of the Virgin River a hundredfold. Even during normal rain events, up-to-the-minute warnings are posted about the possibility of flooding in places like the Narrows, the park's iconic slot canyon trail. So, a storm that dumps an entire month's worth of rain on the park in one shot is absolutely going to create a shit-show.
Cleanup efforts are expected to take months — and some businesses are closing their doors for good because the damage is beyond repair or would be too expensive to fix even if it wasn't. Local crews, such as Casey's Offroad Recovery, have been called in to help rescue cars and unearth roads and parking lots.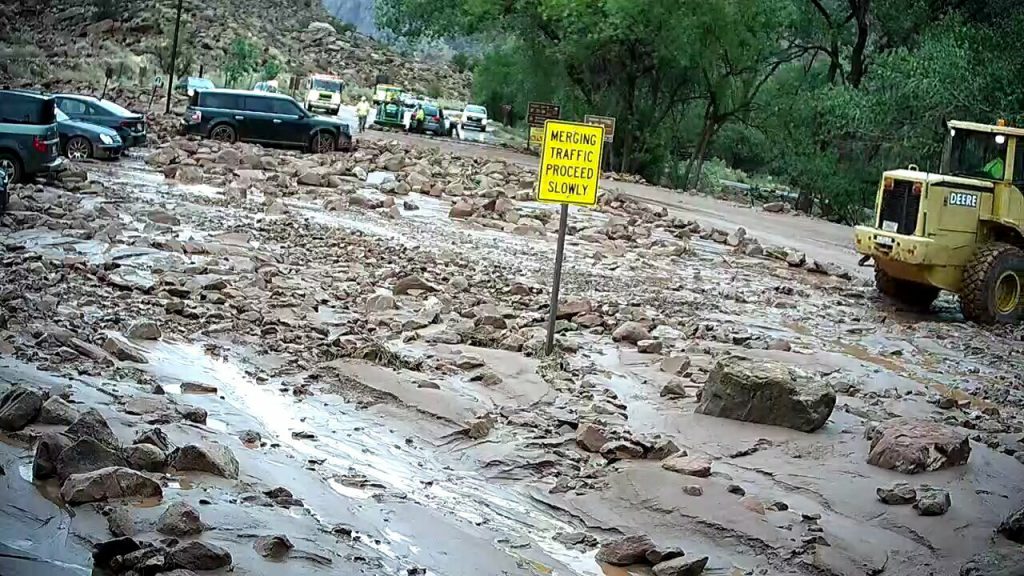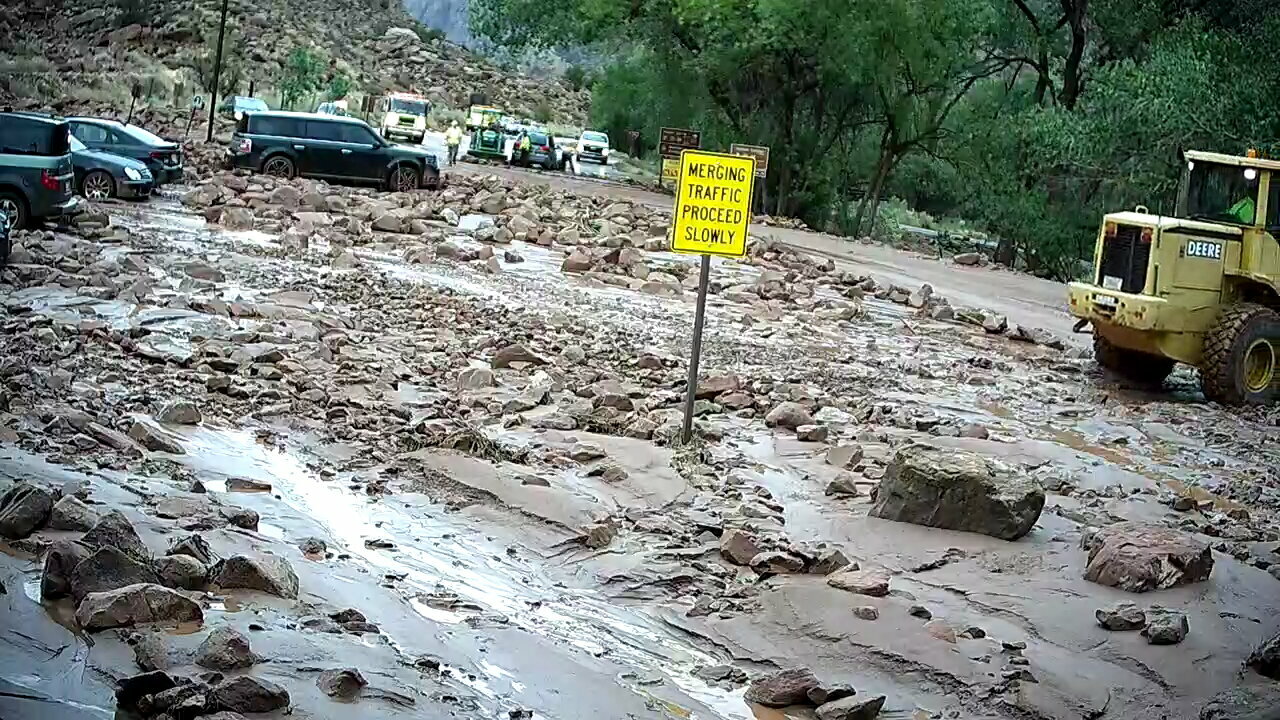 If you have Zion on your summer road trip itinerary, park officials have enacted modified operations to allow for visitors, but it is going to be a mess for a few weeks. You can keep track of forecasts and updates on the Current Conditions section of the park's website.
Read Next: Extreme Weather During Ultramarathon in China Kills 21 Runners